Peach Crumb Bars have a shortbread-like crust, cinnamon-spiced peach layer and a brown sugar crumb topping. So perfect for summer! Recipe contains a gluten-free option.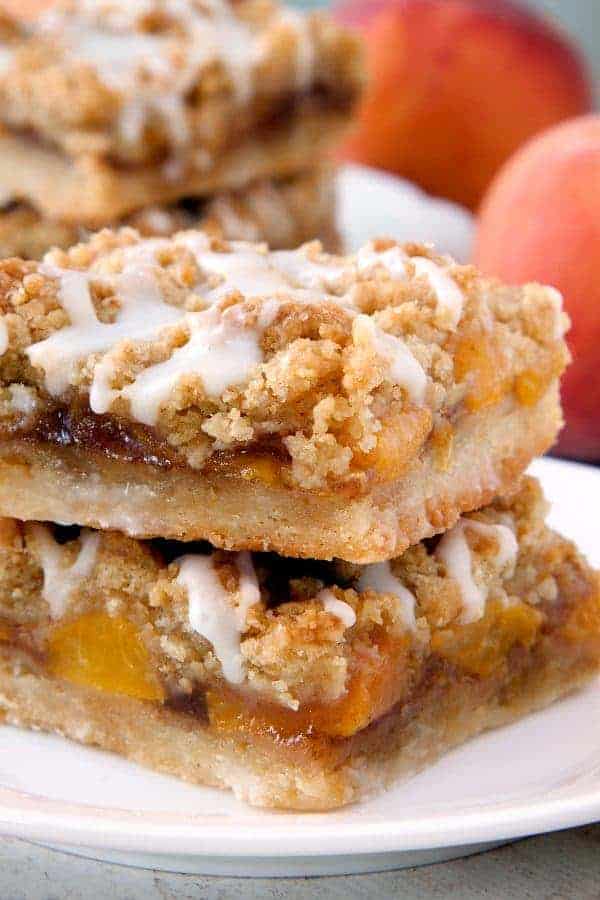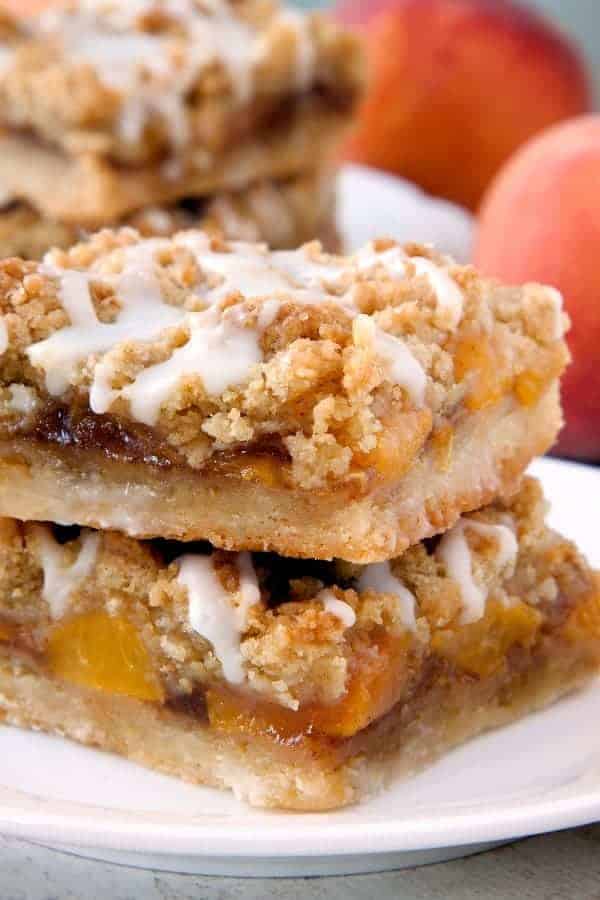 I normally go for bar recipes that use the same mixture for the crust and topping, like these caramel apple cheesecake bars. They're just simpler! Having one less bowl to clean is always a good thing, right?
Well, these peach crumb bars aren't one of those recipes. You have to make a separate crust and topping. It's worth the extra step, though – I promise! It really only takes an extra three minutes to make the topping and you can reuse the bowl you used to make the crust.
I love a good peach pie but always struggle with the crust. It either comes out tasteless, soggy or just an all-around disaster.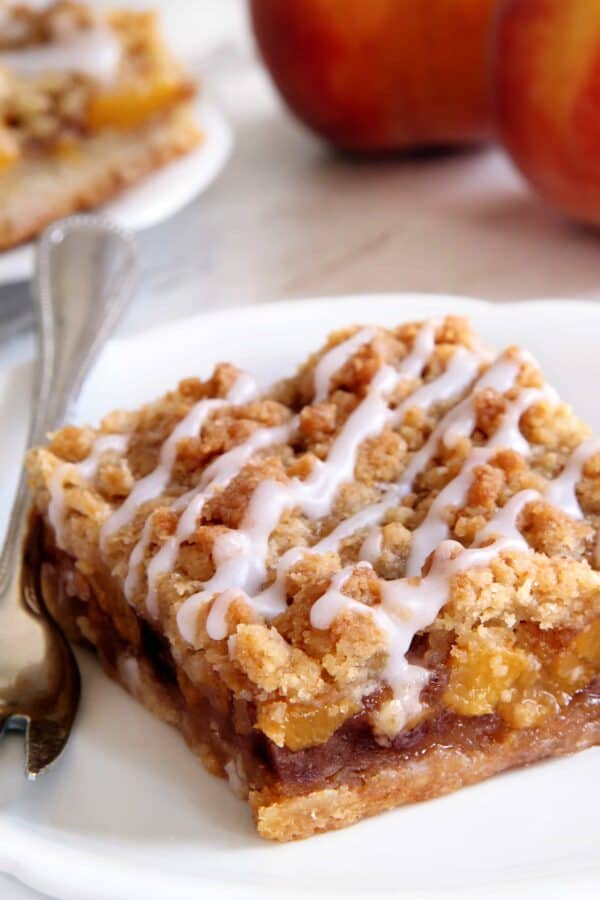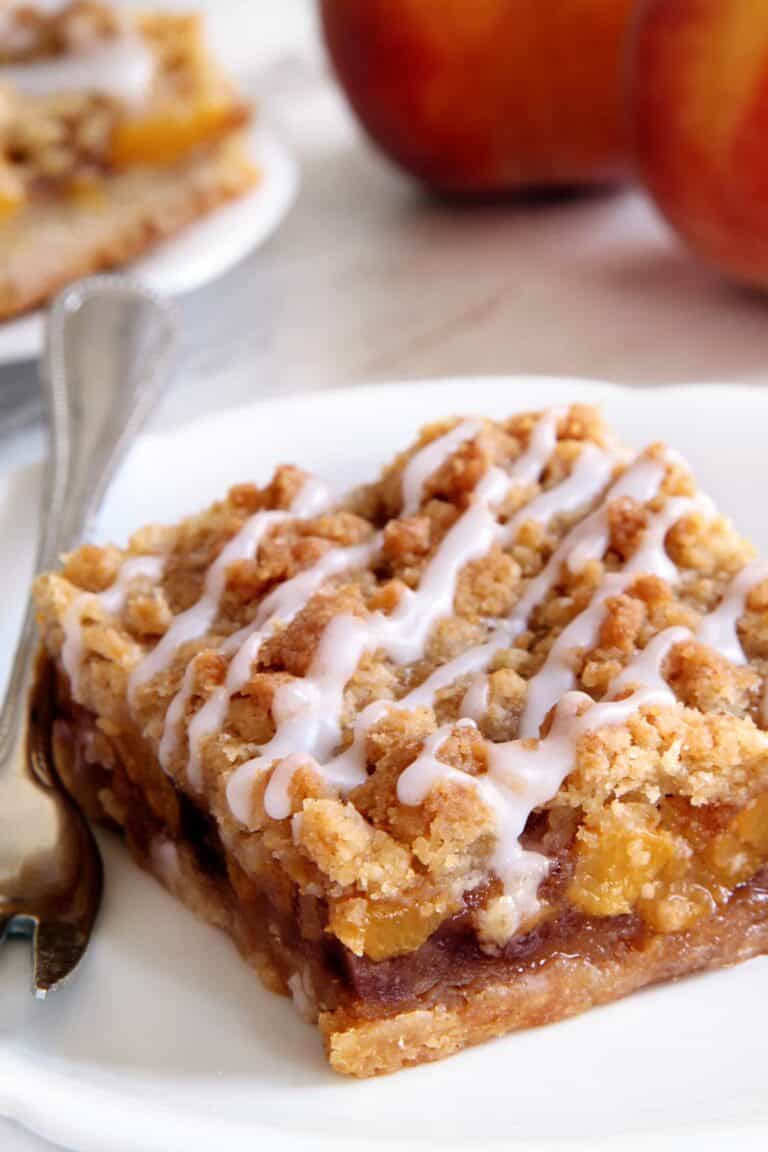 The crust in these bars is more shortbread-like than a traditional flaky pie crust and a whole lot less fussy. These bars are so much easier and almost impossible to mess up (as long as you follow the recipe!).
The peach bars are delicious enough on their own but I couldn't resist adding a simple powdered sugar glaze. I added almond extract to mine but you could use more vanilla or even toss in some cinnamon.
The gluten-free version of these bars is no less delicious but the topping looks a little different than they do in these pictures. The crumbs don't hold their shape as well so the topping spreads out a bit more flat. They're also a little more delicate and therefore more difficult to cut, so I recommend chilling the bars for about two hours before cutting.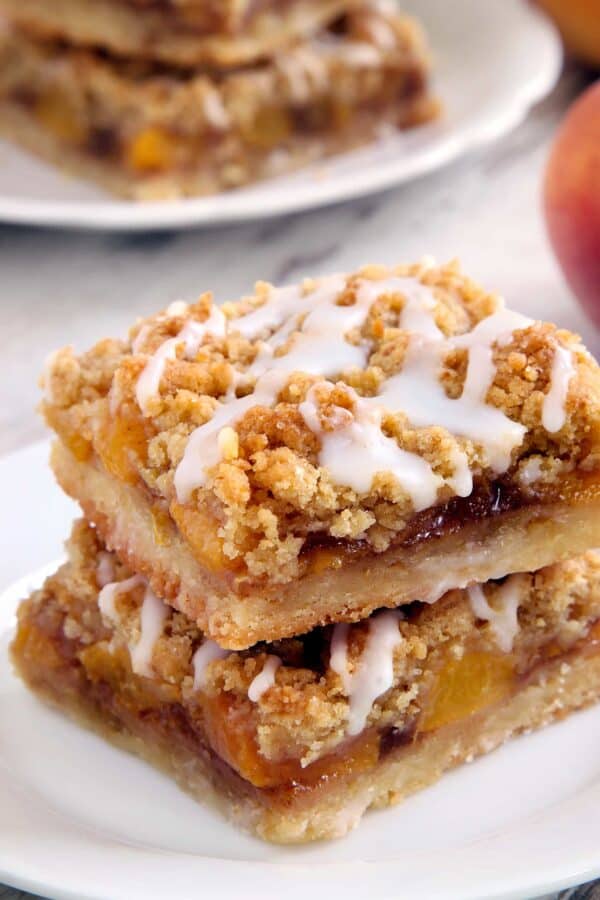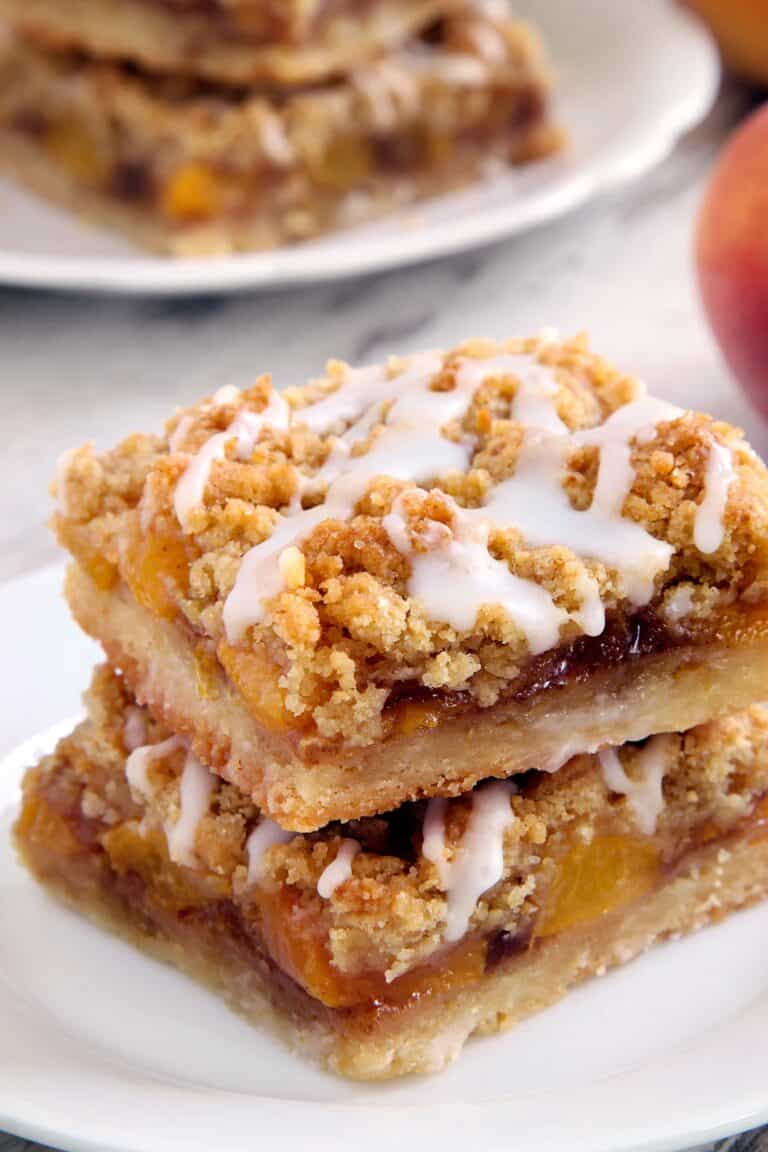 Found yourself with way too many peaches? This recipe only uses 2 1/2 cups peaches so if you're looking for something that'll use up a larger amount, try this peach crisp, which uses double the amount! And if you're already in the fall spirit, try these pumpkin pie streusel bars for another simple bar recipe that's sure to be a hit.
For more delicious recipe with gluten- free options, be sure to check out this Strawberry Cream Cheese Tart and these Blueberry Muffin Top Cookies.