Butterfinger Cookies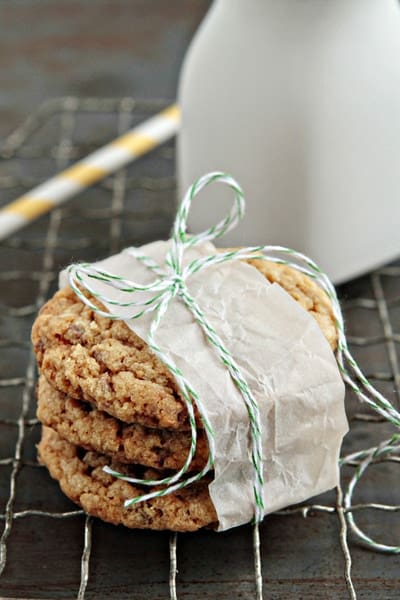 You guys are well aware of the fact that I have a thing for peanut butter. Although I'm pretty much an equal opportunity consumer, I've recently developed a pretty serious addiction to the chunky stuff. More specifically, Skippy Natural Super Chunk.
If you're a peanut butter lover, you know how important the sweet to salt ratio is and in my opinion, Skippy nailed it with this blend. And seriously how can you go wrong with something dubbed "super chunk"? I stocked up on a few jars and then one day – it disappeared off the store shelves.
So I checked another store and then another and there was no Skippy Natural Super Chunk to be had. Immediately I panicked – okay, I really didn't panic but I was slightly annoyed as I chucked a jar of Jif Chunky into my cart.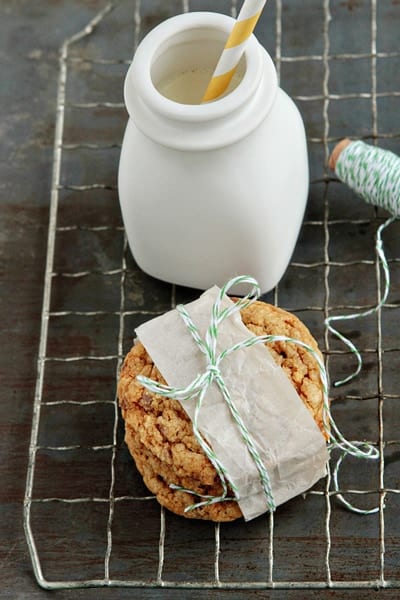 Jif just wasn't the same, so I took advantage of my Amazon Prime account and ordered a 6 pack of Skippy Natural Super Chunk from Amazon. Since 6 jars is kind of a ridiculous amount of peanut butter for my tiny pantry, I decided take advantage of my ample supply and make these unbelievably delicious Butterfinger Cookies.
These scrumptious peanut butter cookies are chock full of Butterfinger flavor and they definitely bring new meaning to Bart Simpson's classic catchphrase – "Nobody better lay a finger on my Butterfinger!"
[pinit]

This post may contain affiliate links. We are a participant in the Amazon Services LLC Associates Program, an affiliate advertising program designed to provide a means for us to earn fees by linking to Amazon.com and affiliated sites.