Chocolate Almond Breakfast Cookies are loaded with dark chocolate chips, almonds and coconut. They're perfect for breakfast with a cup of coffee, or for a little afternoon snack.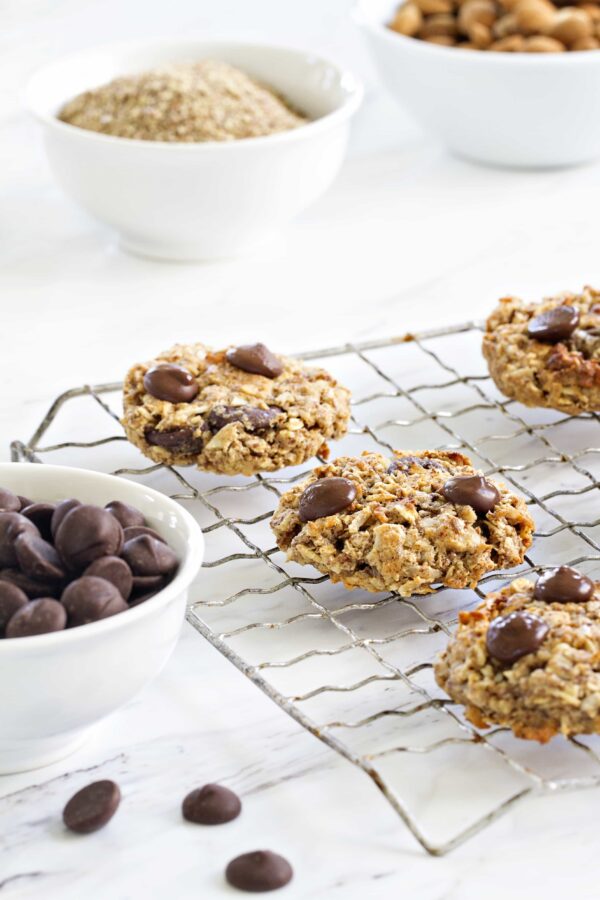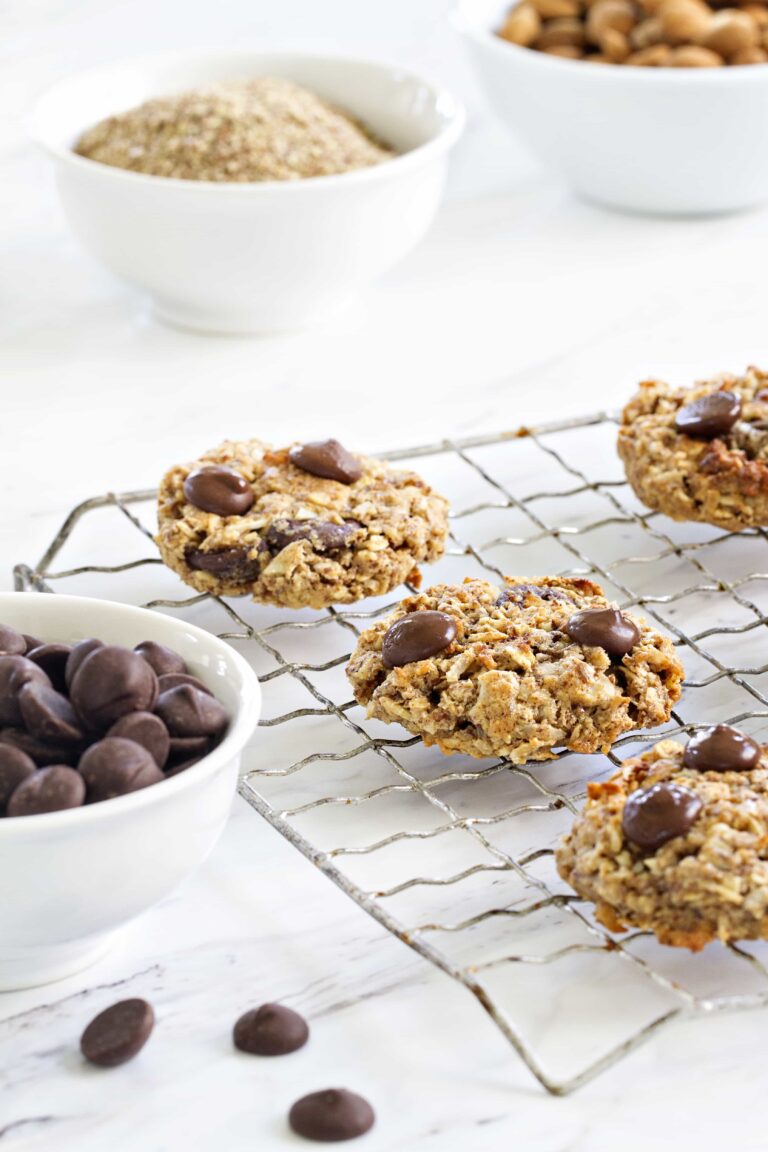 Elle is officially obsessed with cookies. Whether she's sneaking Daddy's knock-off Thin Mints out of the freezer, or trying to scale the pantry shelves for an Oreo, the girl just loves cookies. The girl has also been very feisty lately.
She has transitioned from wanting help with everything to wanting help with nothing. And while letting her try new things like putting on her own clothes and rinsing conditioner from her hair, may take at least triple time, we're trying to let her find her own way and become a little more independent. Meanwhile, we're secretly sobbing inside wondering where our little babe went. She's a lover of all things pink, sparkly toenails, and a hater of sticky fingers and ponytails.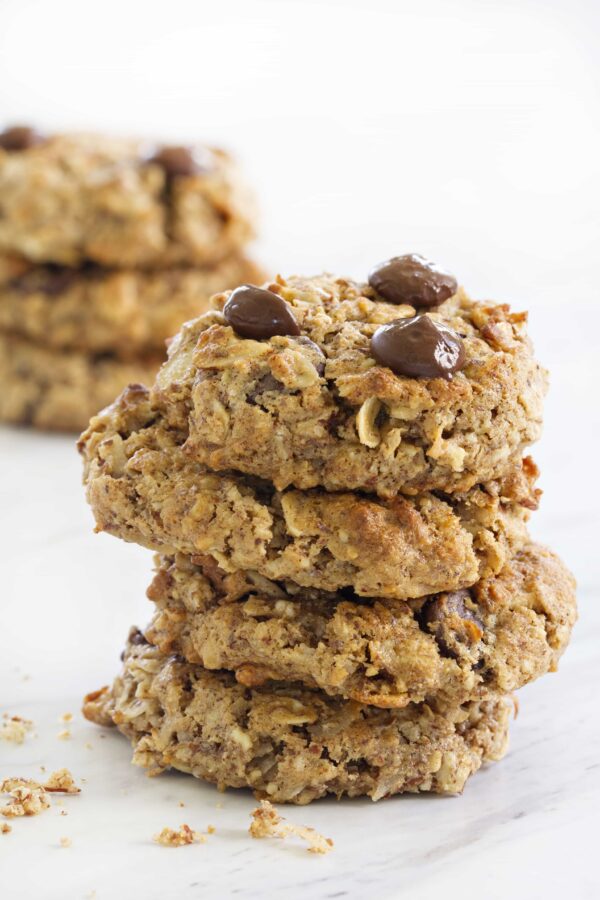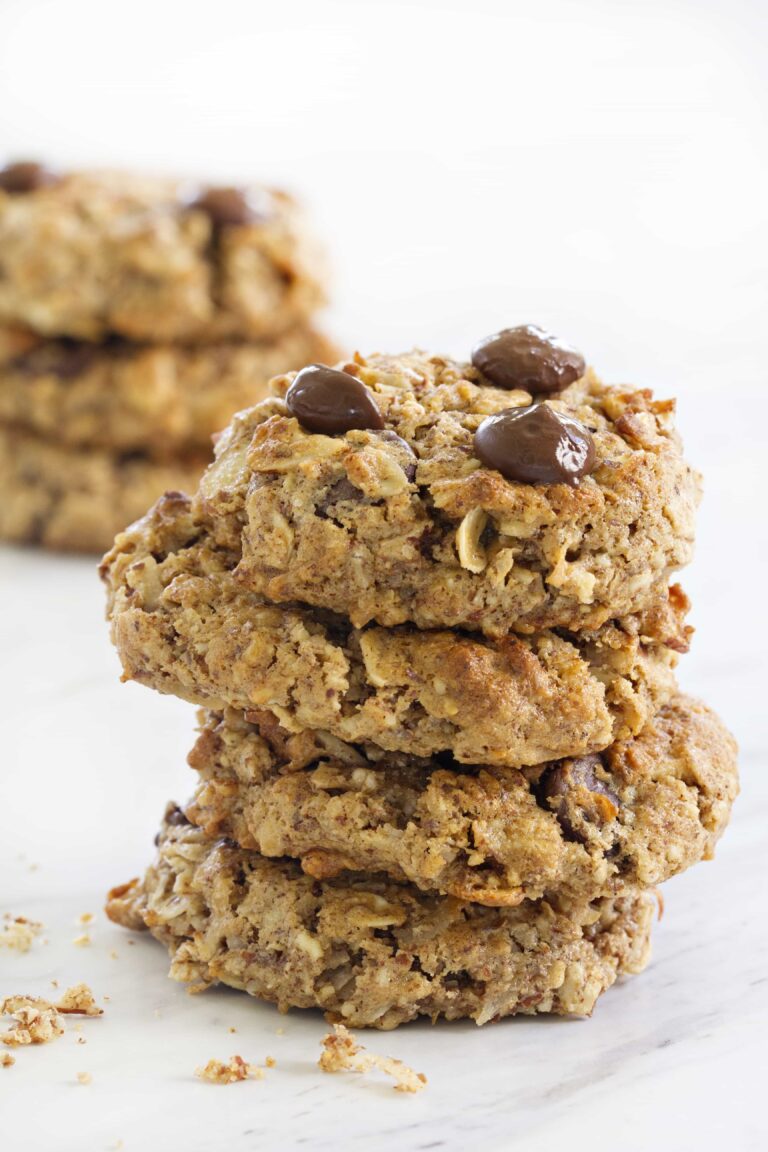 She's sweet, she's kind, but she's feisty. And I wouldn't have it any other way.
Last week she woke up and proclaimed that she would like to forgo her typical breakfast of fruit, yogurt and an egg in a hole because she wanted cookies. Not just one cookie, she specifically said she wanted to eat the whole bag of cookies.
Let's be real here, I've given her a few Annie's Bunny Grahams with yogurt and maybe just maybe given into her puh-lease, mama once or twice for a freshly baked chocolate chip cookies before 10:00AM, but cookies for breakfast certainly aren't the norm around here even though sometimes I'm baking them before the sun comes up.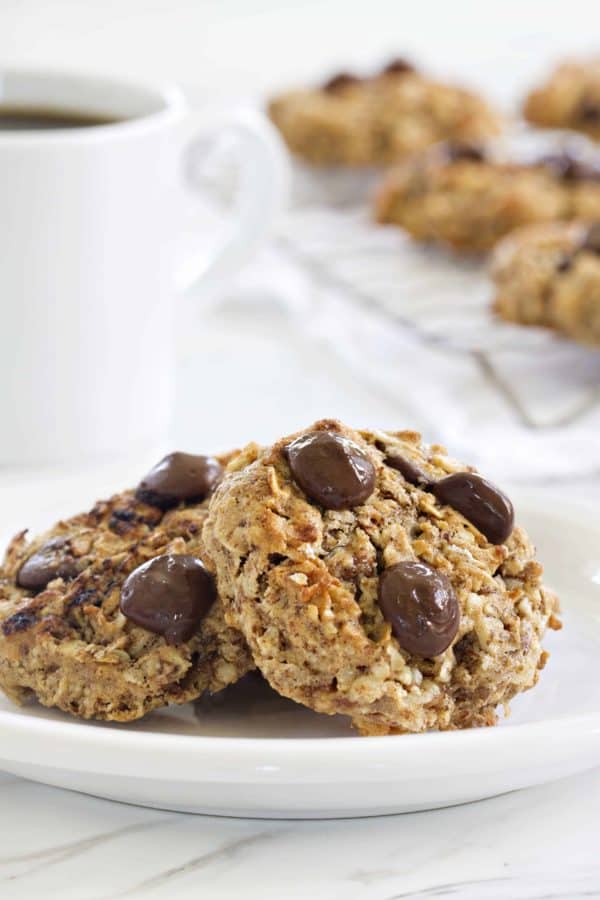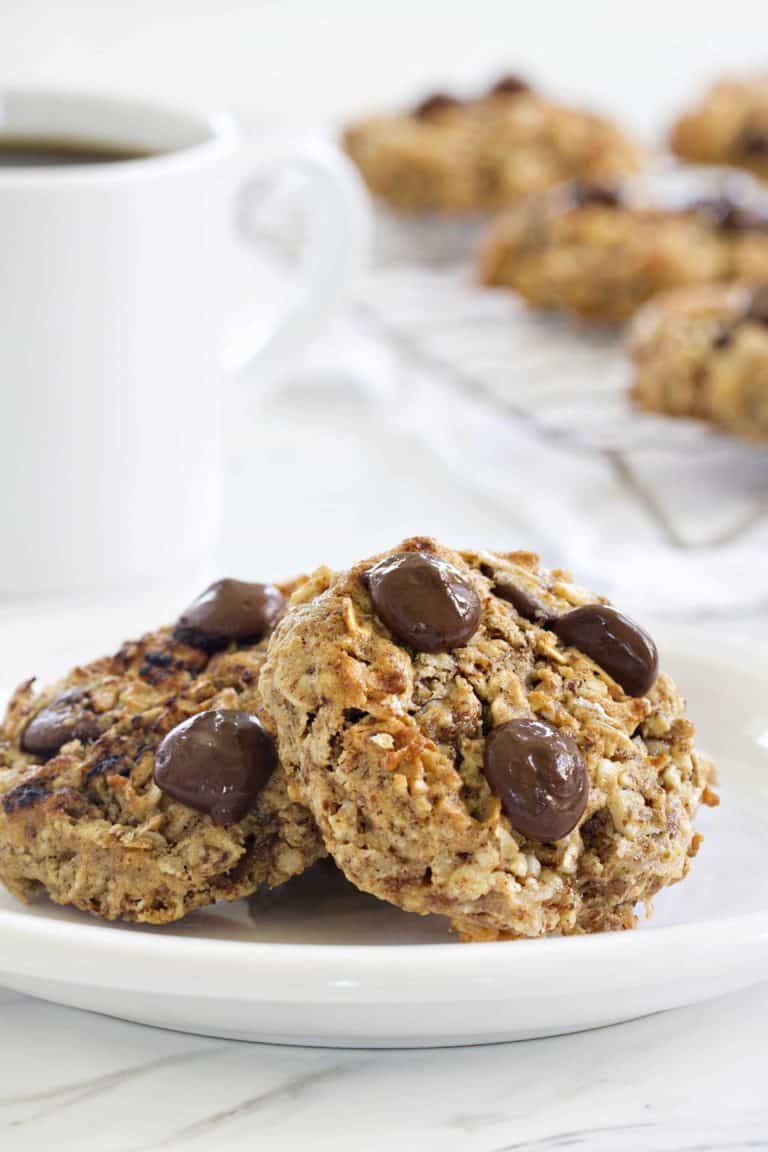 A few months ago, I came across a recipe for breakfast cookies, so I thought I'd give them a shot. I changed up the flavors a bit to correspond with what I had on hand and I must say they were pretty darn delicious.
Chocolate Almond Breakfast Cookies are loaded with dark chocolate chips, almonds and coconut. They also contain some better-for-you cookie ingredients like whole wheat flour, natural almond butter and flaxseed meal. And I even cut back a bit on the sugar and substituted in a bit of honey.
Are they the most perfect, well-rounded breakfast we could eat? Nope, but they might be a little better than the chocolate glazed donut Elle and I shared on Sunday. I mean, they don't call it Sunday Funday for nothing, right?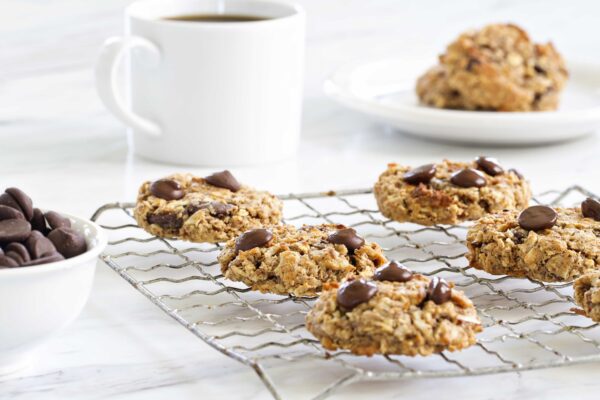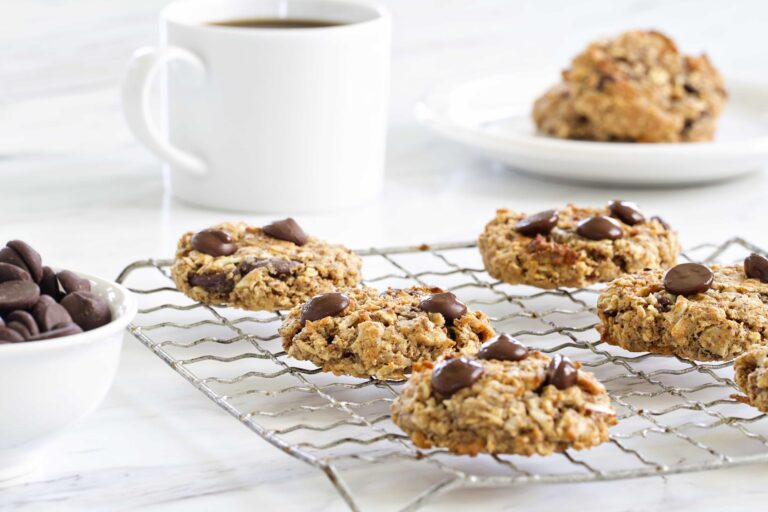 Not only is this Chocolate Almond Breakfast Cookies recipe simple, it's also really adaptable. Just stir in your favorite mix-ins like dried cherries, walnuts, and raisins – basically any dried fruit and nut combo would be amazing.
Serve these Chocolate Almond Breakfast Cookies up with a cup of coffee, or tuck them into your bag for an afternoon pick-me-up. Trust me, you'll love them no matter what time of day.
For more delicious breakfast recipes, be sure to check out these Blueberry Sweet Rolls and this Make-Ahead Breakfast Casserole!