Chocolate Chocolate Cupcakes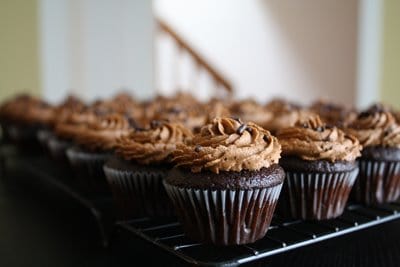 I have made quite a few cupcakes in my day, but in recent months I have been doing them by scratch. I find making homemade desserts to be a rather rewarding process from start to finish. These little beauties happen to be at the top of my cupcake list.
The cake is a recipe that I found on a food/recipe board, I would credit the gal, but I do not know if she has a blog. The frosting is called Buttercream Dream and is a favorite of the same message board.
This is my go to frosting when I am looking to top something with that delicious taste of buttercream. Here is the fantastic cake recipe:
This post may contain affiliate links. We are a participant in the Amazon Services LLC Associates Program, an affiliate advertising program designed to provide a means for us to earn fees by linking to Amazon.com and affiliated sites.