Feeling the desire to hibernate for the winter? Fire up your slow cooker and cozy up with one of these easy slow cooker recipes to keep you warm even when the weather is cold.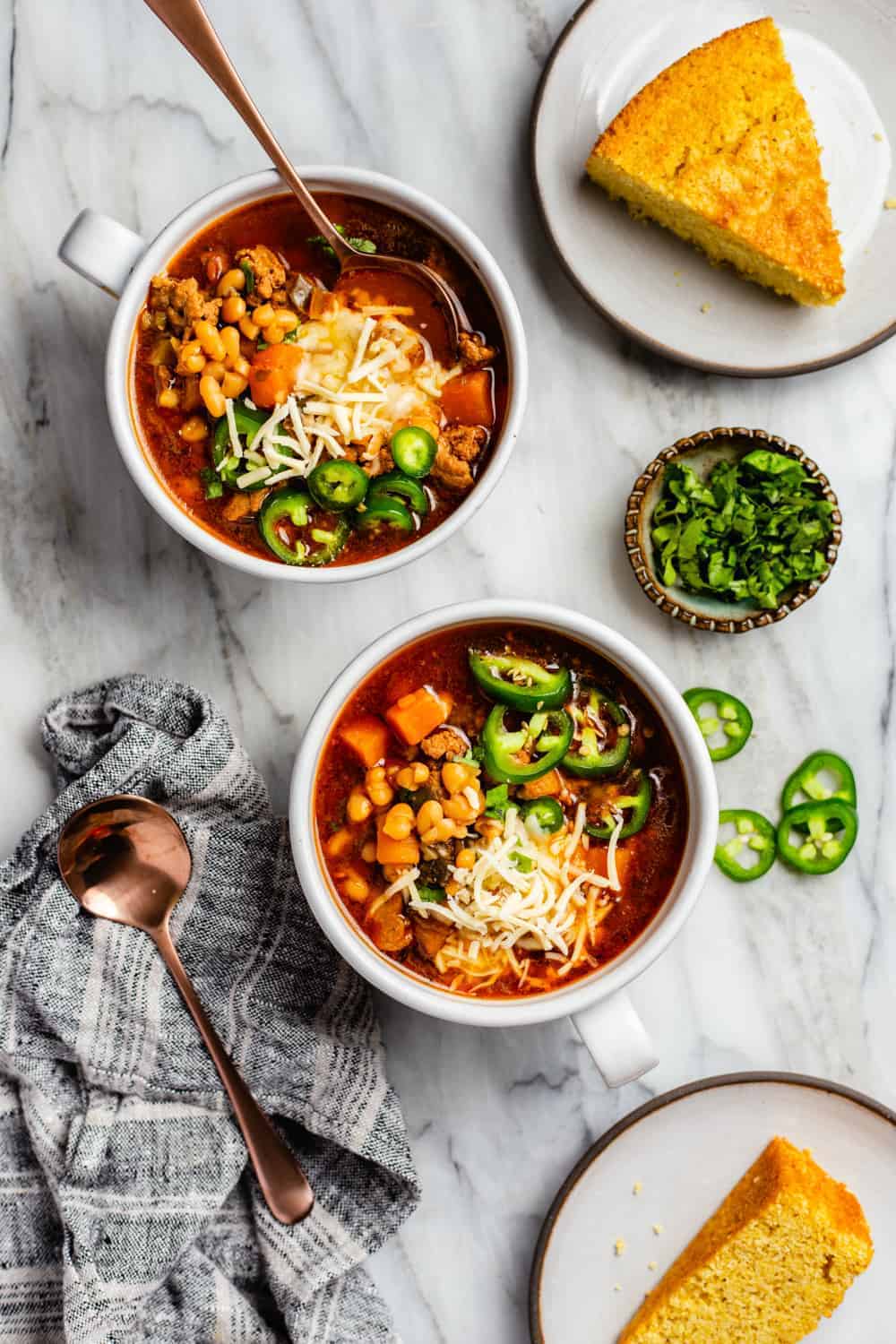 Every year around this time I am hit with an intense desire to hibernate for the rest of winter.
I know that I shouldn't really want to hide out until the holidays are over and the gloom of January hits, but when you've been thinking about holiday recipes since August…well, let's just say your girl is kind of ready for a long winter's nap.
The hustle and bustle of December definitely doesn't help. We've had dance recitals, piano recitals, holiday parties and more.
I'm wiped.
Of course, once I remind myself to take a moment to see the season through my sweet girl's eyes, the magic comes back. But that doesn't mean I won't be fully ready to cozy up and hide out come January.
Thank goodness for my slow cooker. Being able to pop a meal into my slow cooker in the morning and completely forget about it until dinnertime is just about the best thing ever during these long winter days.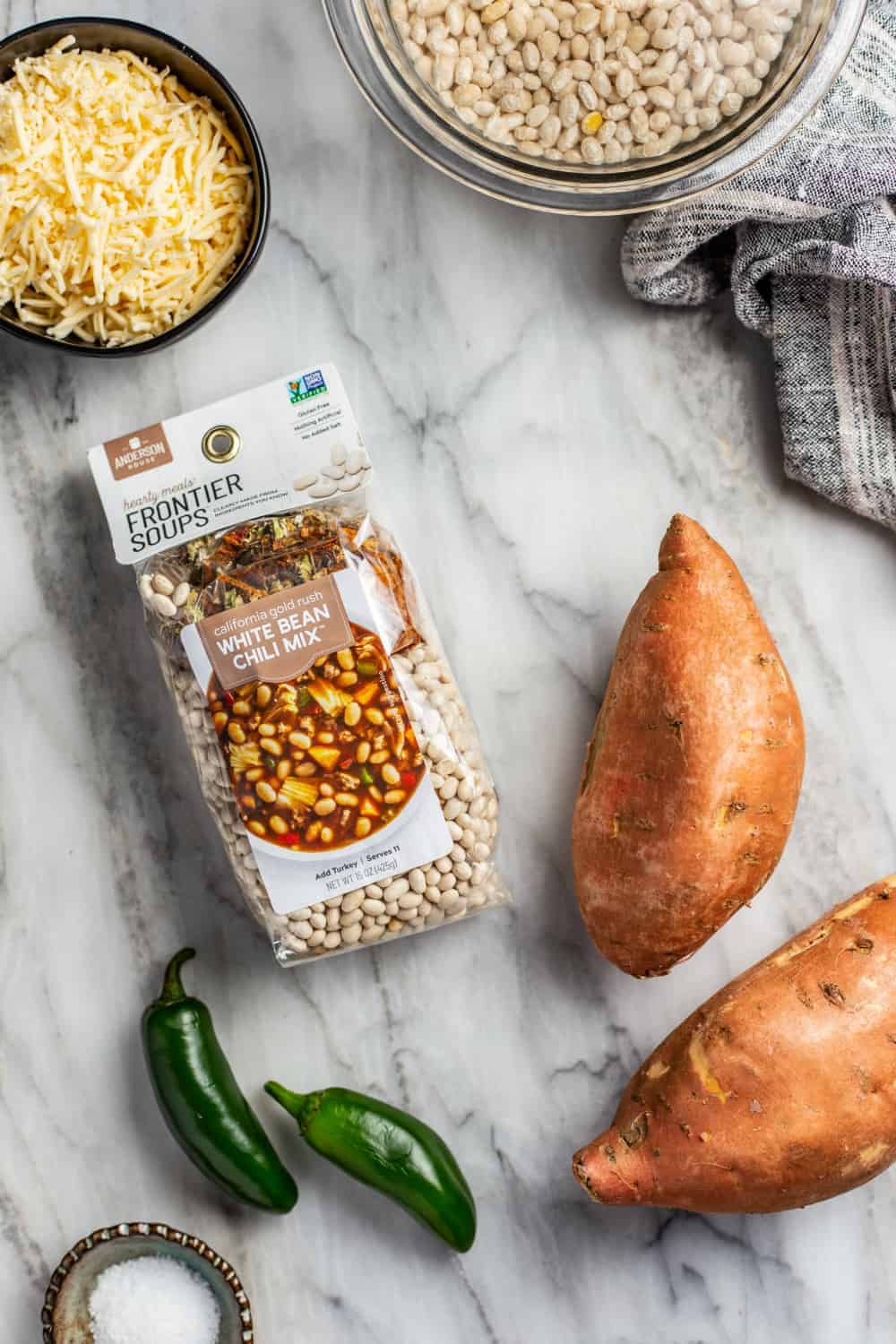 EASY WHITE BEAN CHICKEN CHILI
Soup recipes are some of my favorites to toss into the slow cooker, with chili rising to the top of the list.
Chili is hearty and comforting and so much fun to customize with whatever toppings your family loves best.
This Slow Cooker White Bean Chicken Chili has been making the dinner list quite often around here.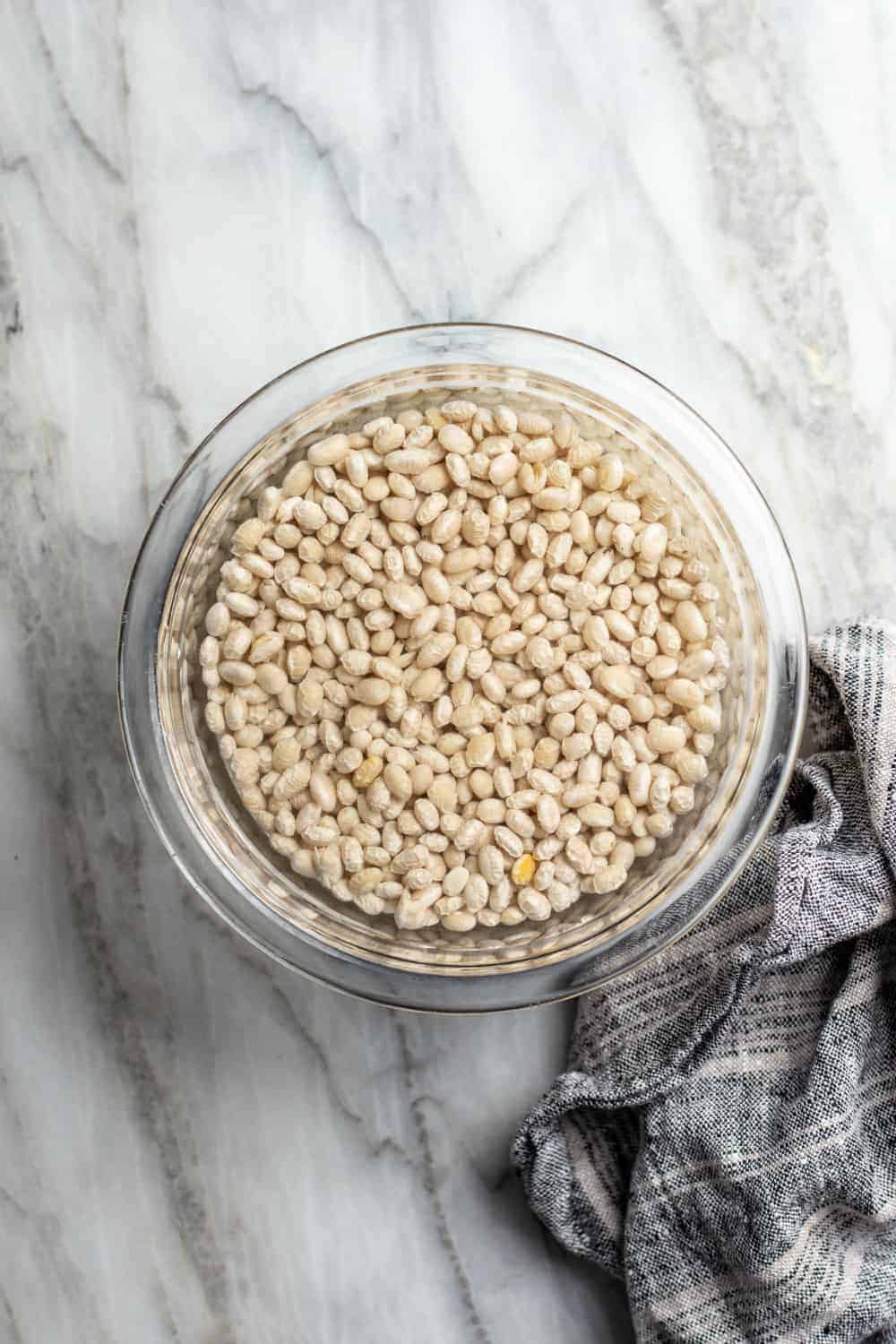 Made with Frontier Soups™ California Gold Rush White Bean Chili Mix, this meal comes together with almost no effort yet still avoids any of the added salt or artificial ingredients I wouldn't want to feed to my kiddo.
Because I make this White Bean Chicken Chili in the slow cooker, it actually cuts down on a lot of the prep time that making a soup with dried beans would normally require. All I have to do is soak the beans overnight, then drain them and add them to the slow cooker in the morning.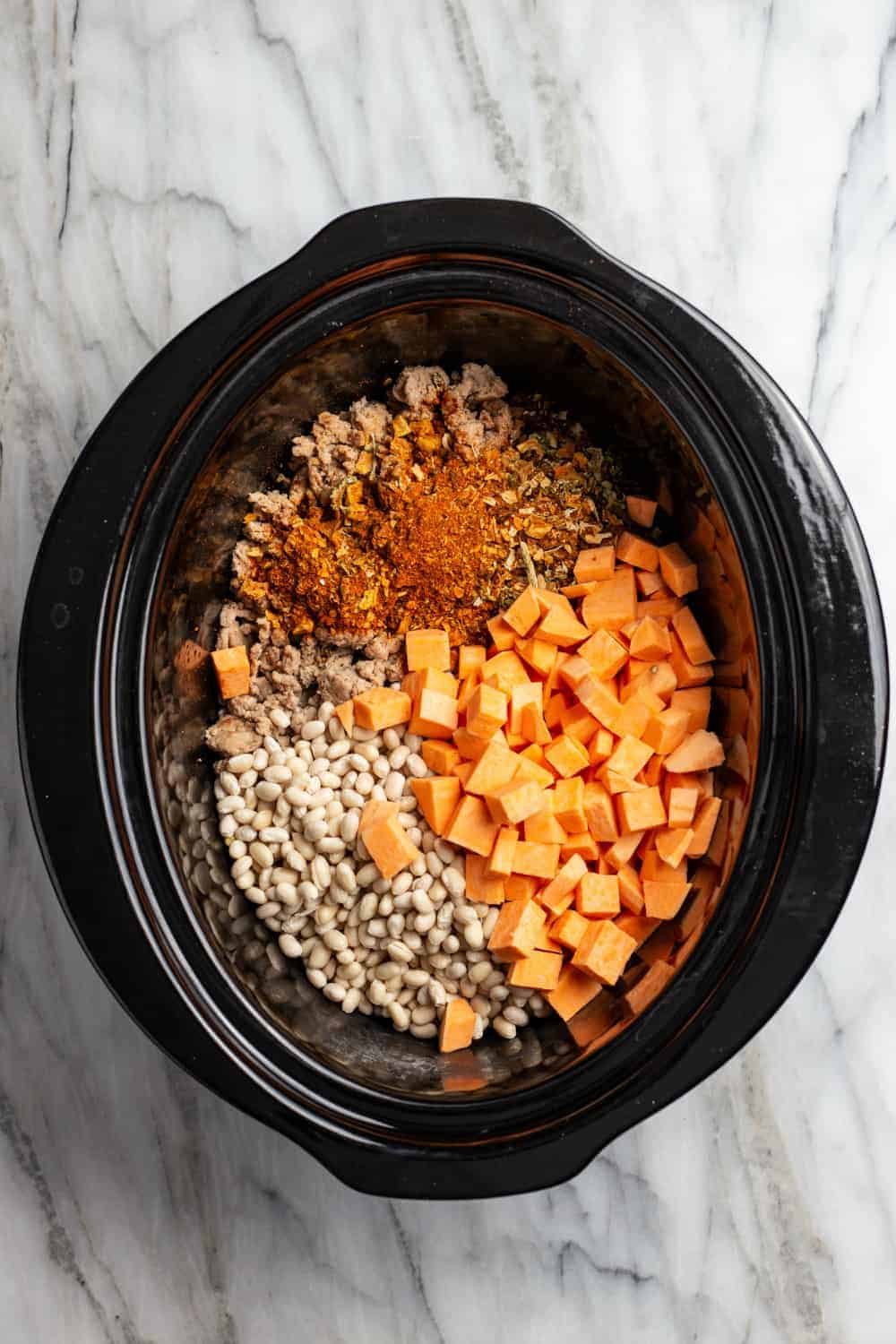 You can even cook the ground chicken the night before if you'd like. If you do, the only thing you'd have to do in the morning is add the drained beans, broth, and diced sweet potato and turn the slow cooker on.
If you're not a morning person, this is definitely the recipe for you.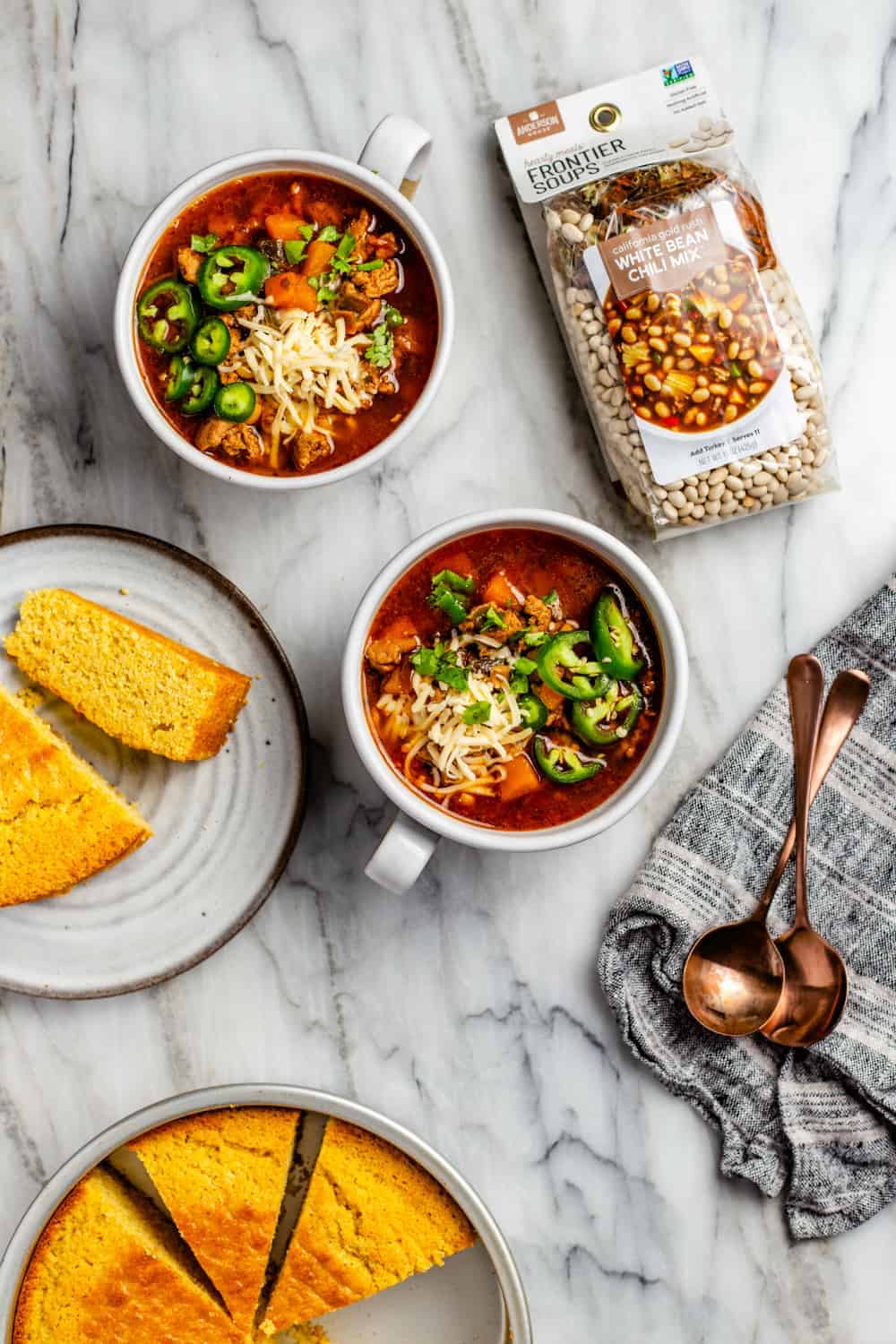 WHAT GOES WITH WHITE BEAN CHICKEN CHILI?
If you grew up on more traditional tomato-based chilis, you might be wondering what you should serve with your Slow Cooker White Bean Chicken Chili.
Honestly, whatever you already love to eat with chili! Or even take some inspiration from Chicken Tortilla Soup toppings.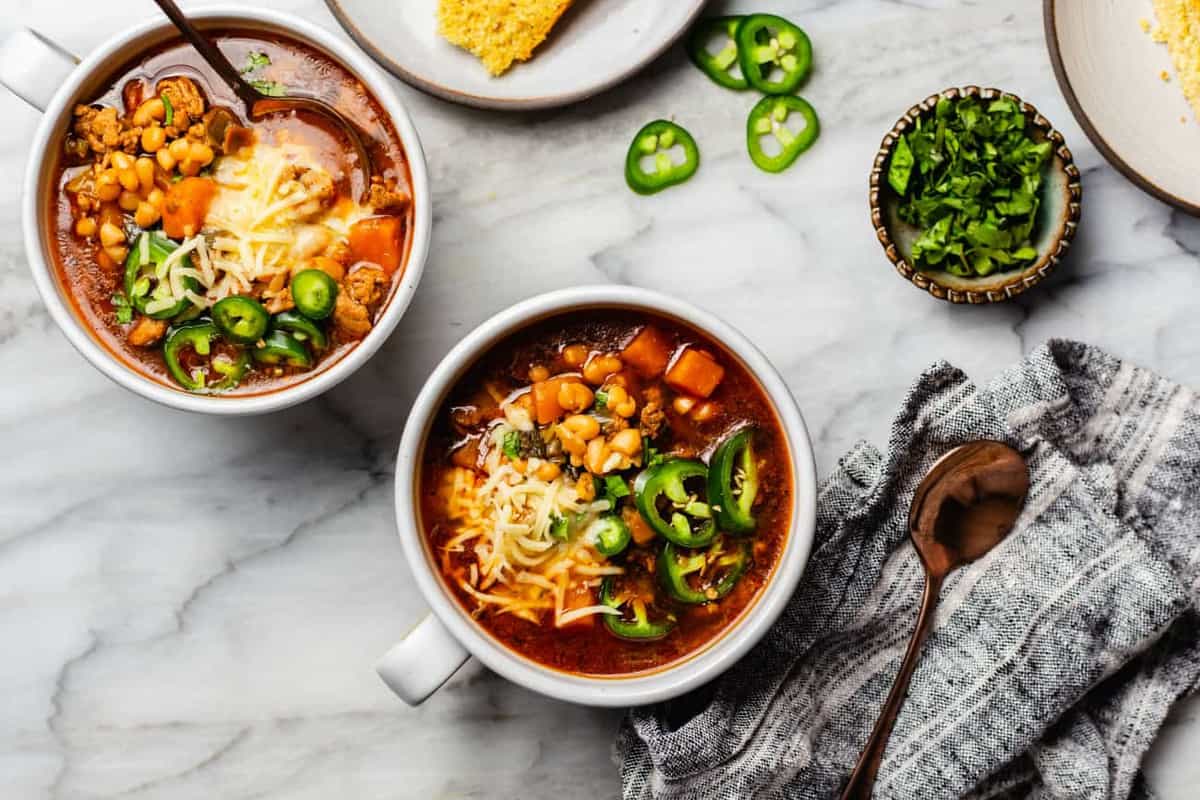 I like to serve mine with cornbread (and there is no shame in using a mix or picking up a pan from the store!) or fresh beer bread and an assortment of toppings for the family to choose from.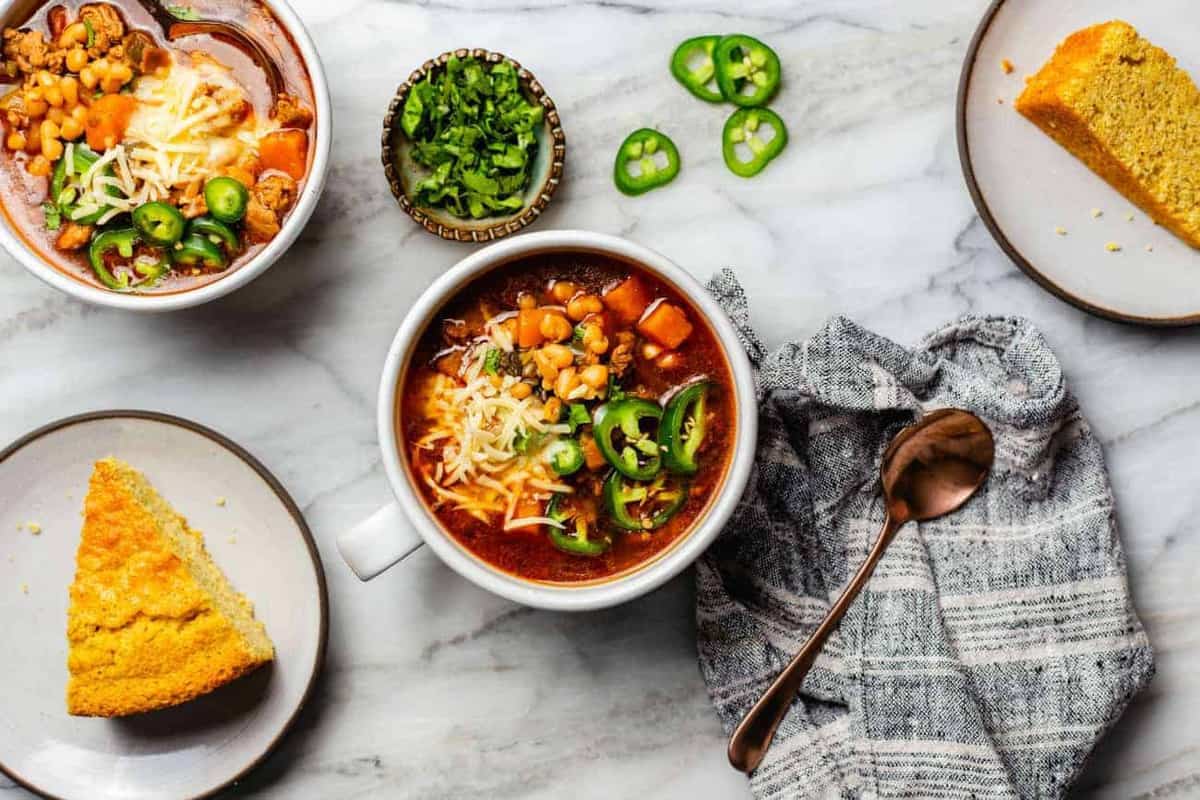 I always go for shredded monterey jack cheese and sliced jalapeños, but sour cream, green onions, avocado, or even pickled jalapeños would all be great options.
And don't forget the cilantro!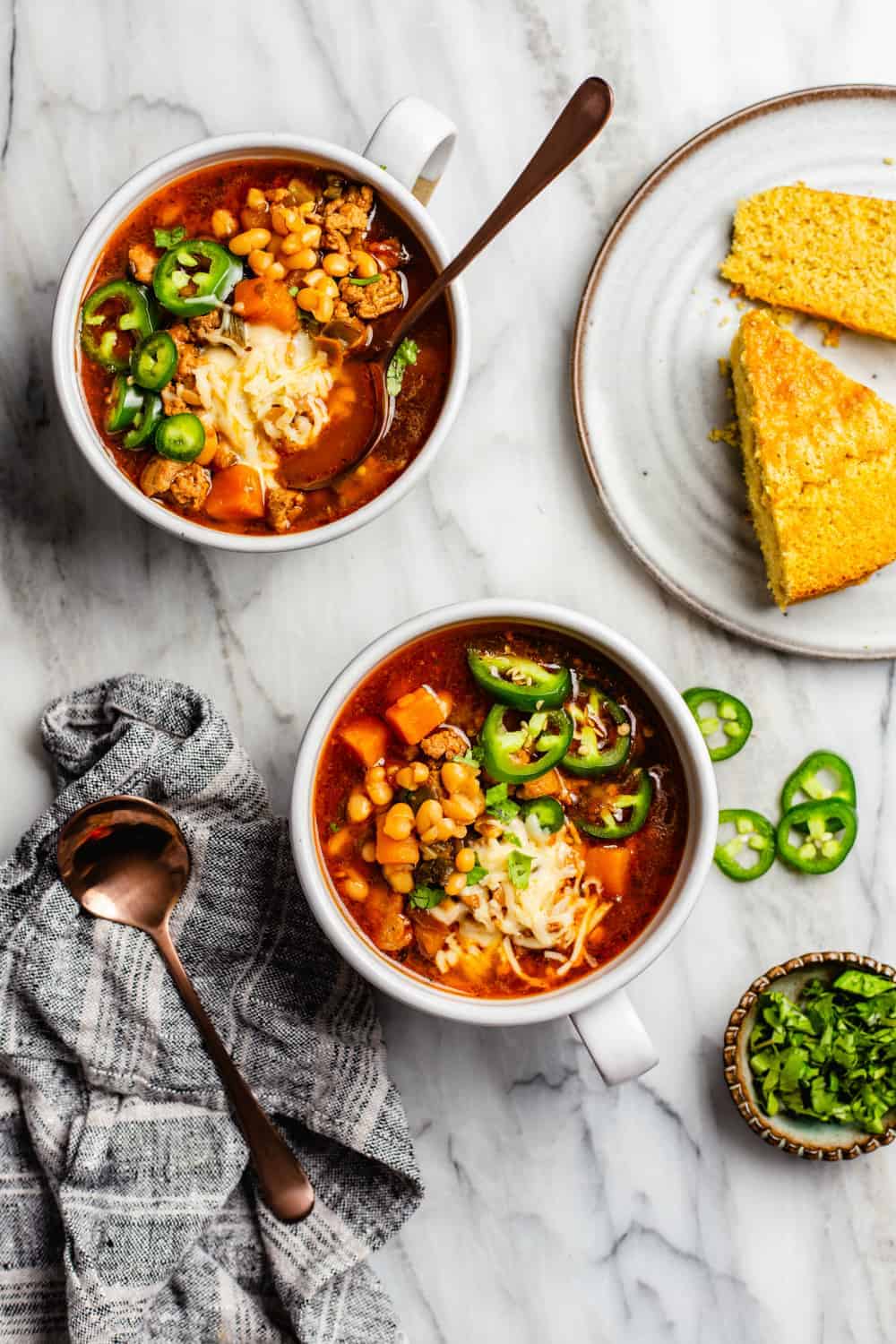 MORE COZY SLOW COOKER MEALS
Looking for even more slow cooker recipes to add to your winter rotation?
I've gathered up some of my favorites right here for you. You'll love turning to these recipes when you need a cozy night in.