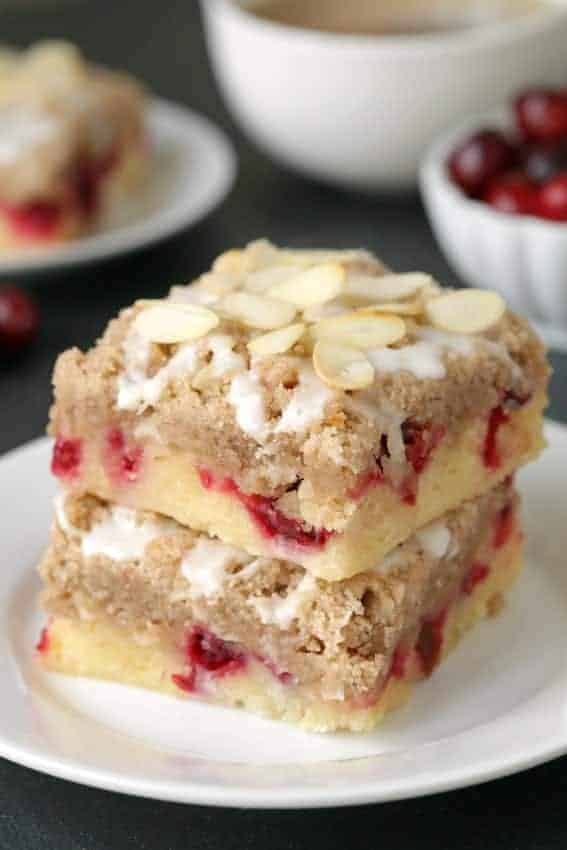 Cranberry bars have a dense, coffee cake-like base with streusel and almond icing. With a gluten-free option.
After Thanksgiving, I'm always stuck with an odd amount of cranberries that didn't make it into my favorite orange cranberry sauce, a pie, or a crisp. I usually just freeze them to use at Christmas but after making these bars, I now have the perfect use for leftover cranberries!
These cranberry bars aren't your typical jam-filled fruit bars. They're definitely a little different. And better! I found a recipe for crustless cranberry pie that I was excited to try and wanted to add a streusel topping to make it extra special. But no matter what topping I tried, it weighed down the batter too much for it to rise. It made sense as the recipe doesn't have any leavener in it, but I actually loved the result, which is what I'm sharing with you today.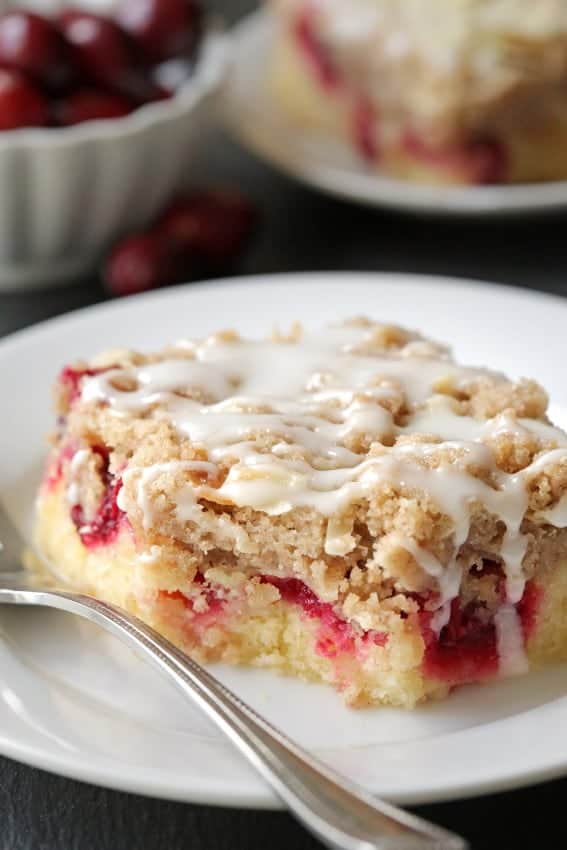 The day that you make these, the cake base is like a dense coffee cake. It's really delicious but on the second and third days? They're even better! They get moister and even more irresistible, making them a perfect treat for Christmas, holiday parties, or basically – whenever! If you plan to let them sit overnight, I recommend icing the bars the day of serving, just to be on the safe side.
The cake and the icing have such a lovely almond flavor which goes incredibly well with the cranberries. If you're not a big fan of almond extract, you can use vanilla extract in its place. Orange extract would also pair wonderfully with the cranberries!
The part that really throws these over the top for me is the icing. The bars are sweet enough without the icing, but almond flavored icing? That's just destined to improve anything it touches! My husband is a bit of an odd duck and said he preferred these bars without the icing. I just don't understand him sometimes.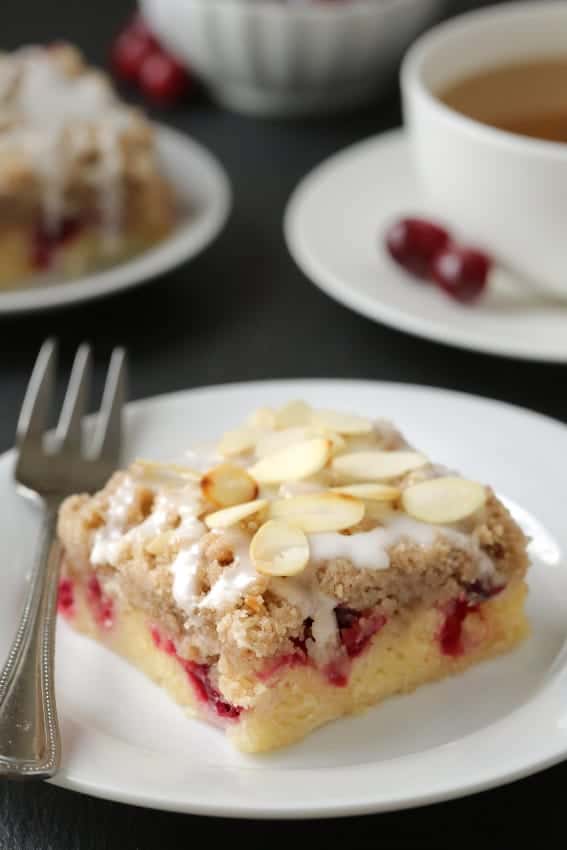 To make these cranberry bars gluten-free, I tried several different mixtures of gluten-free flours. Everything worked fine in the cake portion but what a mess the streusel was! So I turned to this 1-to-1 baking flour and it came out perfectly.
For more gluten-free Christmas treats, check out these cranberry orange muffins or these mint chocolate chip brownies. Really now – gluten-free baking doesn't have to mean dry and crumbly!