Granola Cookies are perfectly chewy and packed full of crunchy granola, dried fruit, nuts and white chocolate chips. Get creative by using your favorite mix-ins to make this Granola Cookie recipe your own!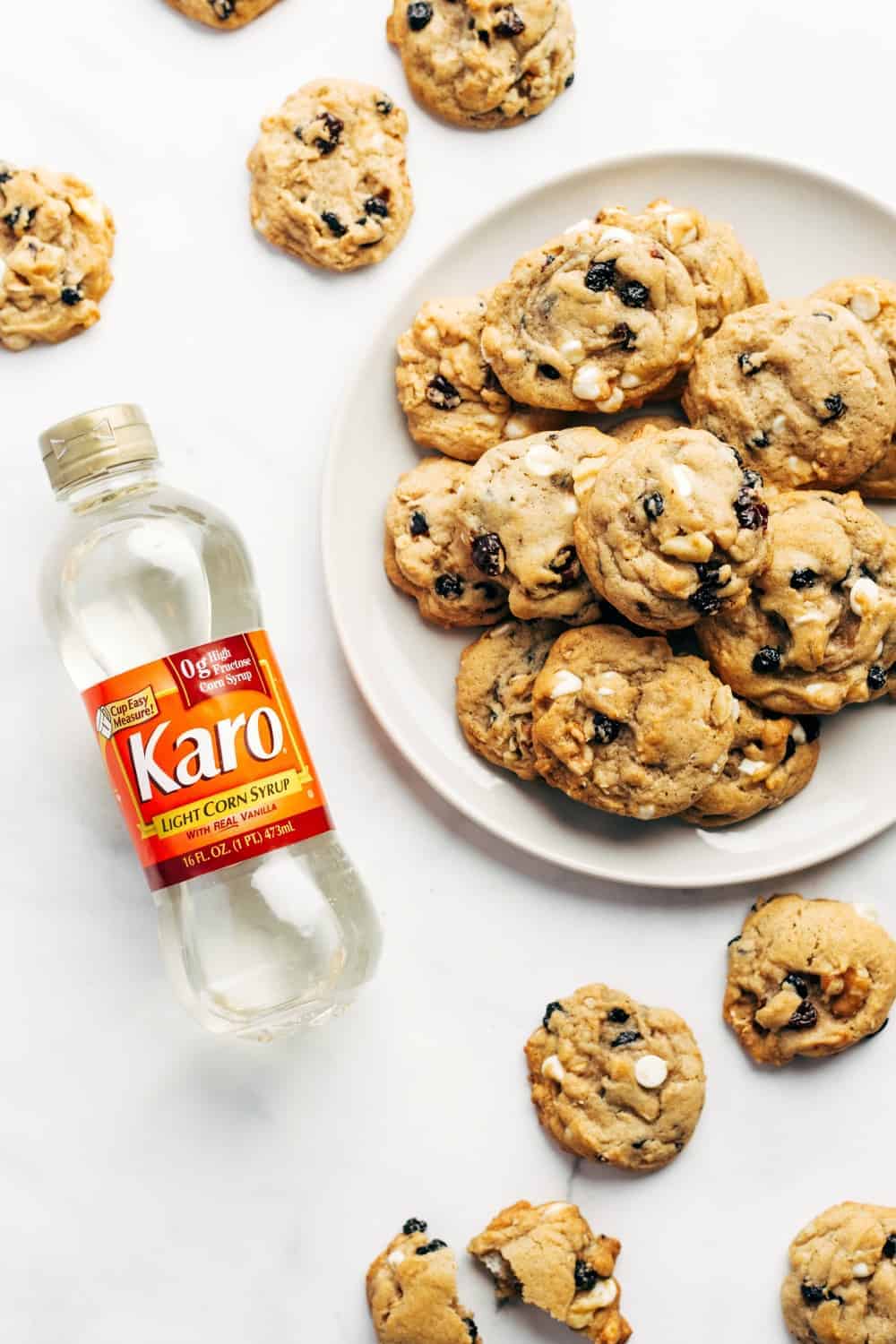 Friends, we have officially entered into that time of year that I think of as the "Post-Holiday Blahs."
Christmas and New Years are over. The holiday decorations have come down. The house is back to normal but feels sadly empty now.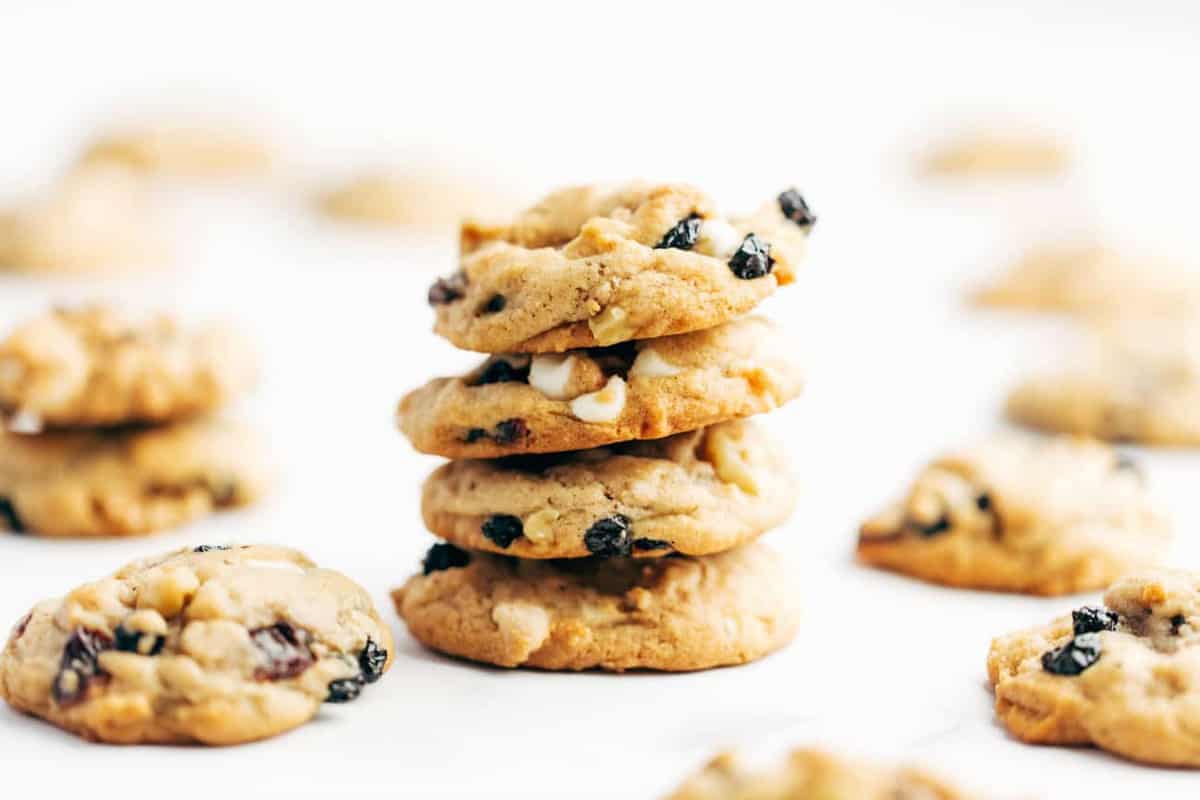 It's also January in the Midwest, which means that the short chapter of fun and delight at bundling up in our scarves and mittens is over. It's just gray and sad here and I'm ready for spring, 'kay?
Ironically, my favorite cure for the Post-Holiday Blahs includes baking cookies.
I know, I know, everyone is dieting as part of their resolutions. But I just want to bake cookies. Because you know what – baking puts me in my happy place and that seems like just as important of a goal to have.
I really couldn't think of a better cookie to ring in the new year with than these chewy Granola Cookies.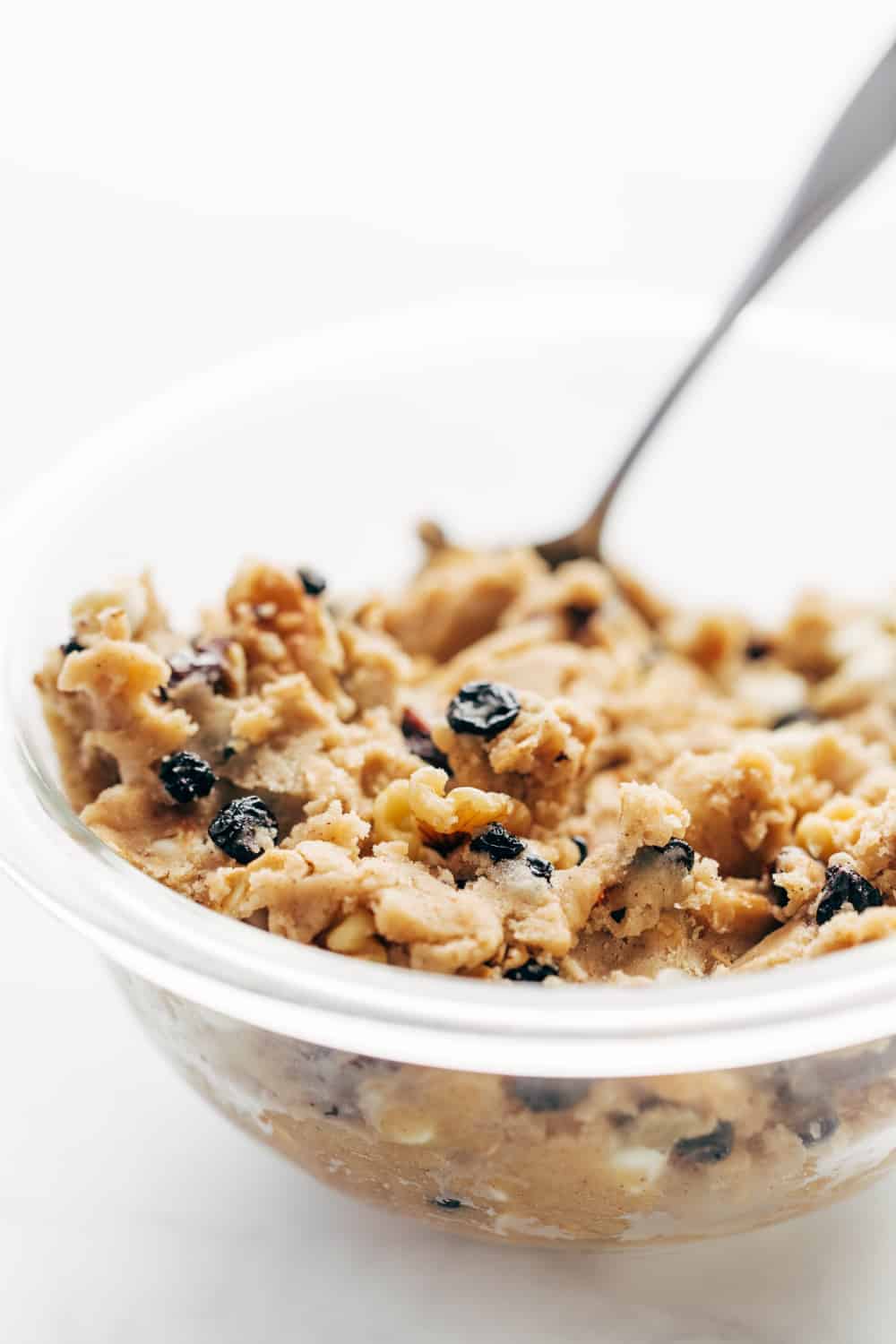 CHEWY GRANOLA COOKIE RECIPE
Have you ever had Granola Cookies? The base is similar to a chocolate chip cookie, but instead of mixing in chocolate chips, they are full of granola, dried fruit, nuts and white chocolate chips.
In other words, a borderline absurd amount of mix-ins is the key to perfect Granola Cookies.
The thing I love about Granola Cookies that an oatmeal cookie lacks is that the granola stays crunchy. It's a combo of crunchy granola in a chewy cookie and I can't get enough.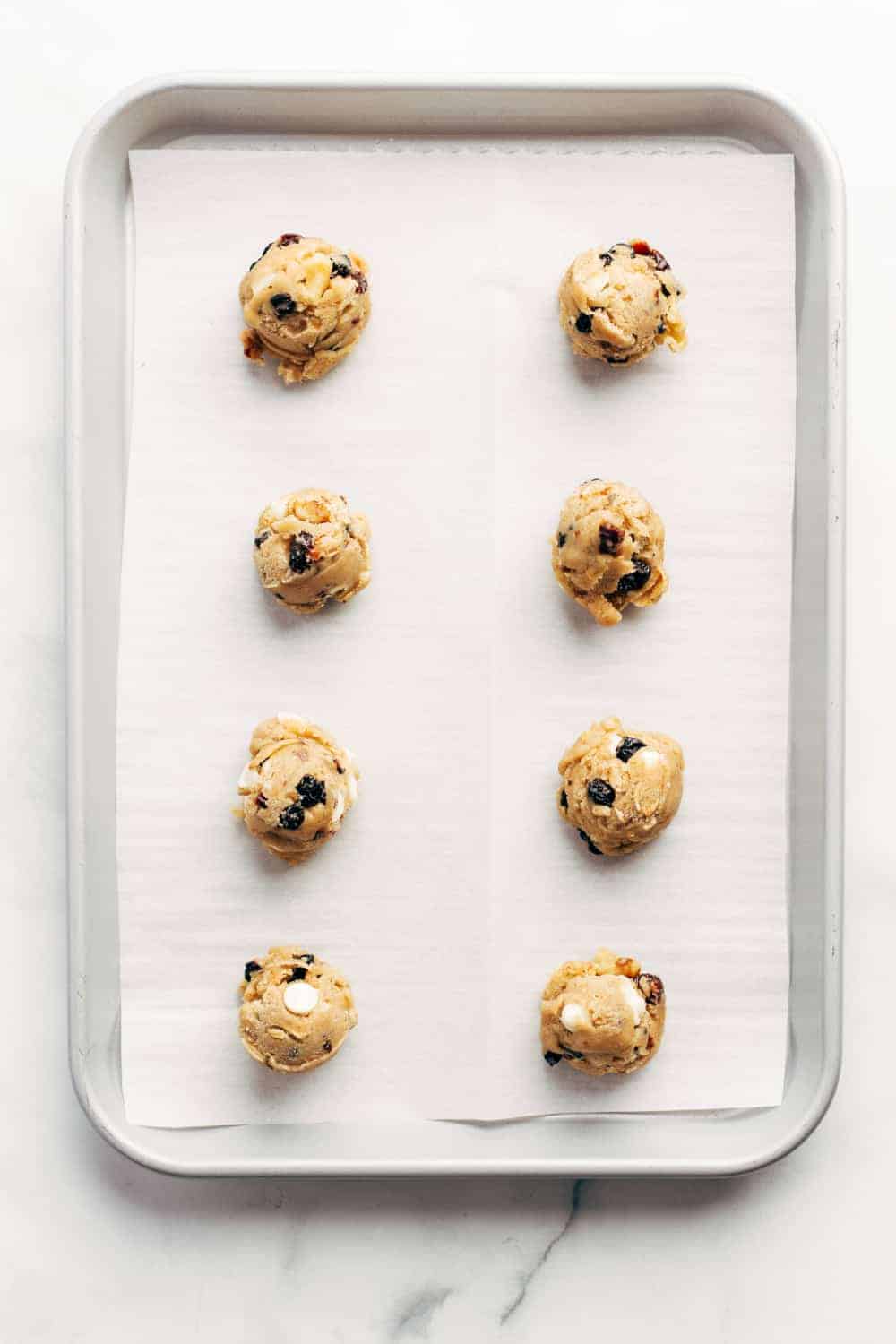 Do you remember the Chewy Mint Chocolate Chip Cookies I made a little while ago? I used the same trick my friends at Karo® Corn Syrup shared with me then to make these Granola Cookies equally chewy and perfectly sweet.
That's right, I simply added some Karo® Corn Syrup to this Granola Cookie recipe to make sure that these cookies had the right amount of chewiness and sweetness to pair with the crunchy granola and dried fruit.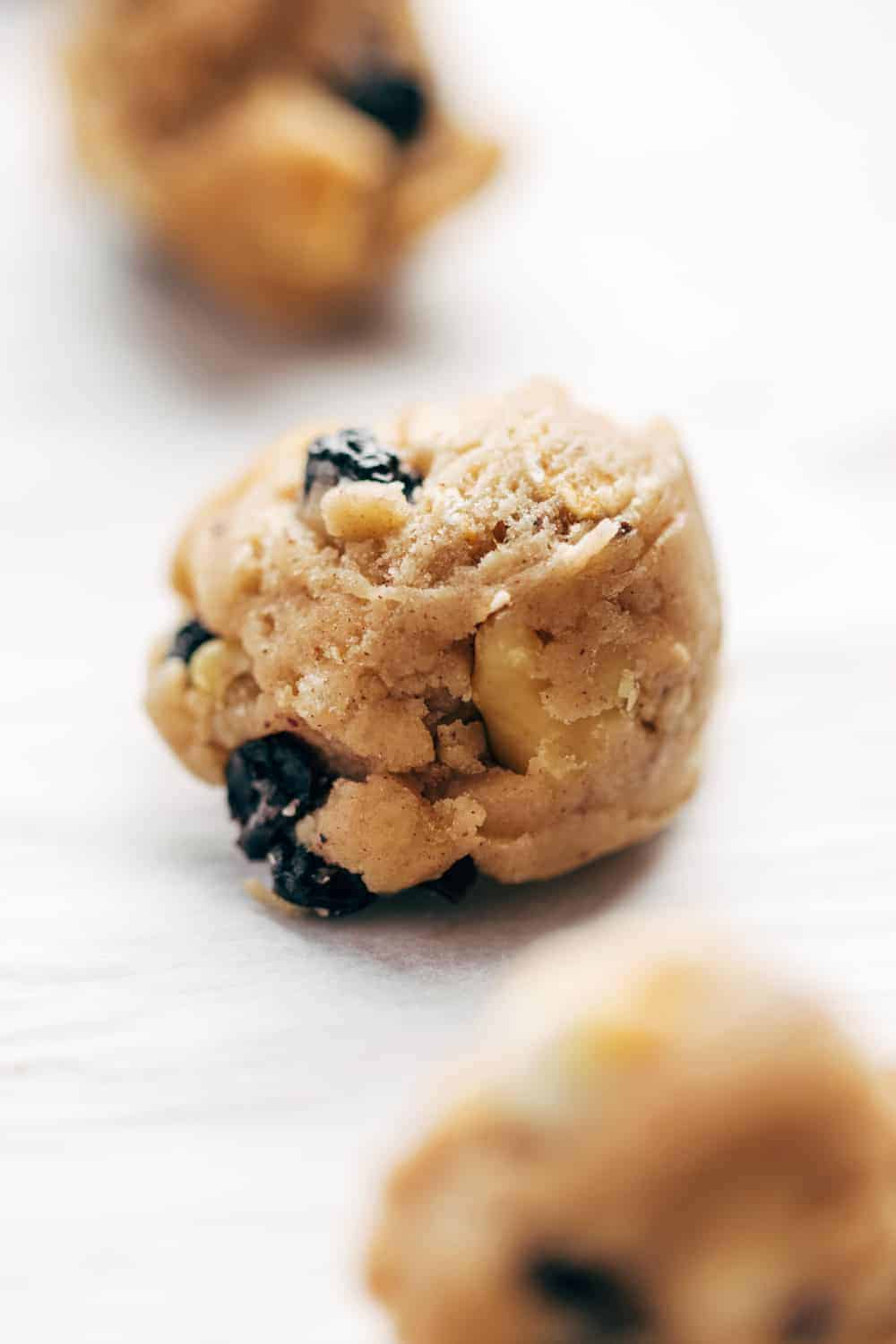 HOW TO MAKE GRANOLA COOKIES
These Granola Cookies are easy to make and even easier to personalize with your favorite mix-ins.
They start with beating together the butter and brown sugar until the mixture is light and fluffy before adding in the Karo® Light Corn Syrup, egg and vanilla.
Then, gradually add in the flour, cinnamon, baking soda and salt.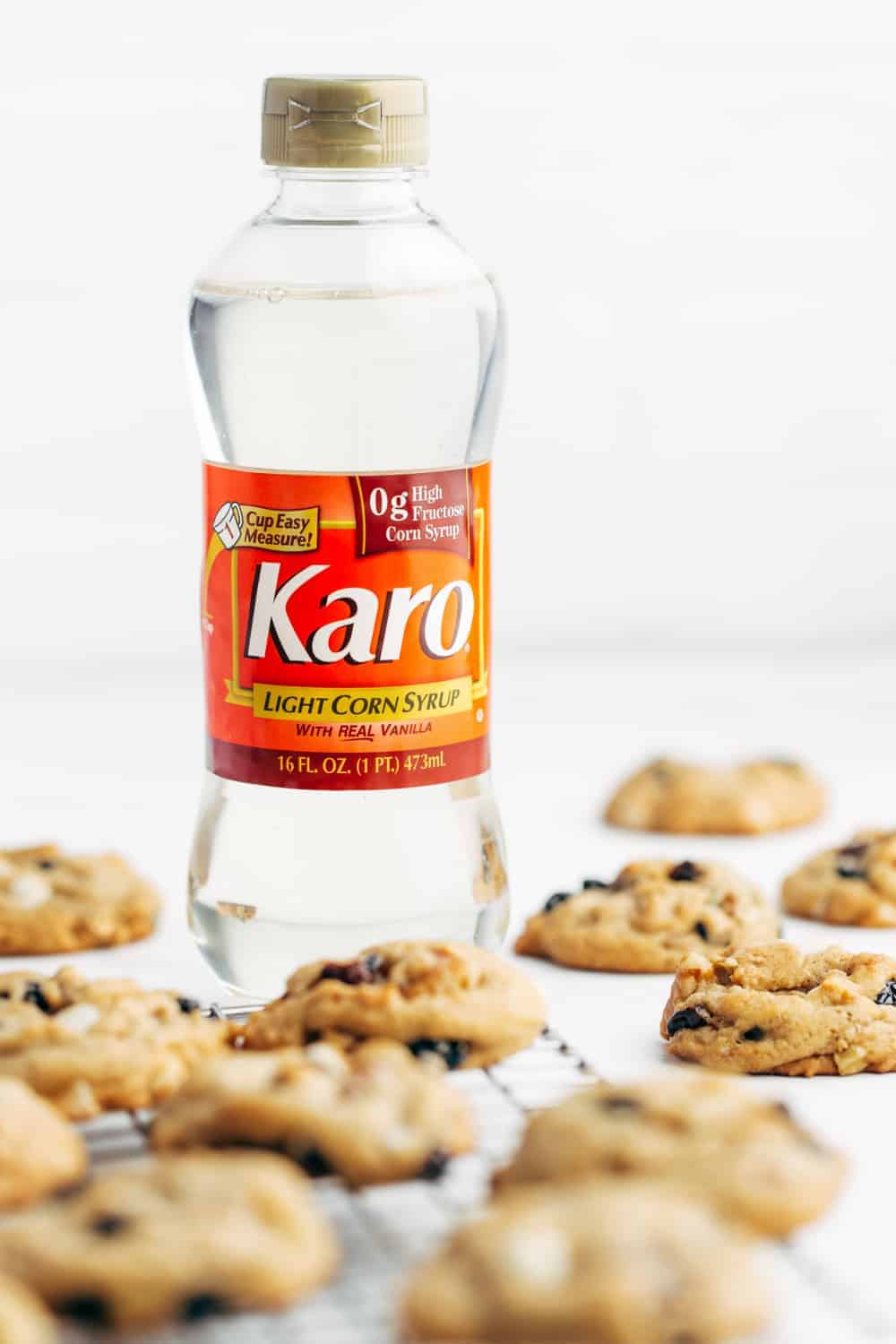 After that, it's all about the mix-ins – and that's where things get really fun.
For my Granola Cookies, I reached for dried blueberries, white chocolate chips and walnuts to pair with my granola. But you could change these up with any of your favorite ingredients!
Try dried cranberries or raisins instead of dried blueberries. Grab your favorite dark chocolate chips or even some cinnamon baking chips instead of white chocolate. Throw in pecans or pistachios instead of walnuts.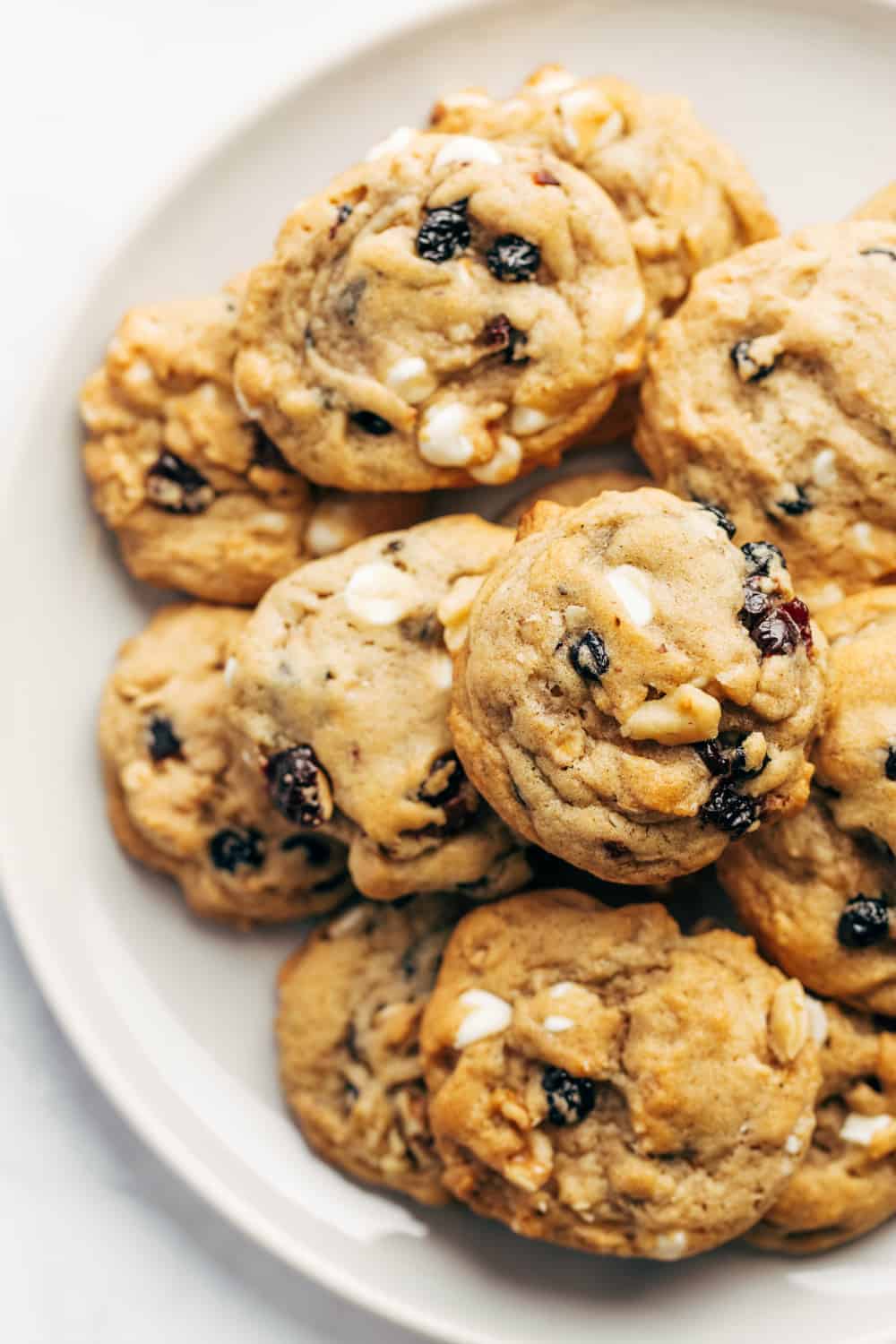 The one thing I recommend always keeping the same is using a fairly mild-flavored granola. Vanilla, cinnamon or even maple would be good in Granola Cookies and won't fight too much with the flavors of the dough and the other mix-ins. Save the Salted Dark Chocolate Granola for another day.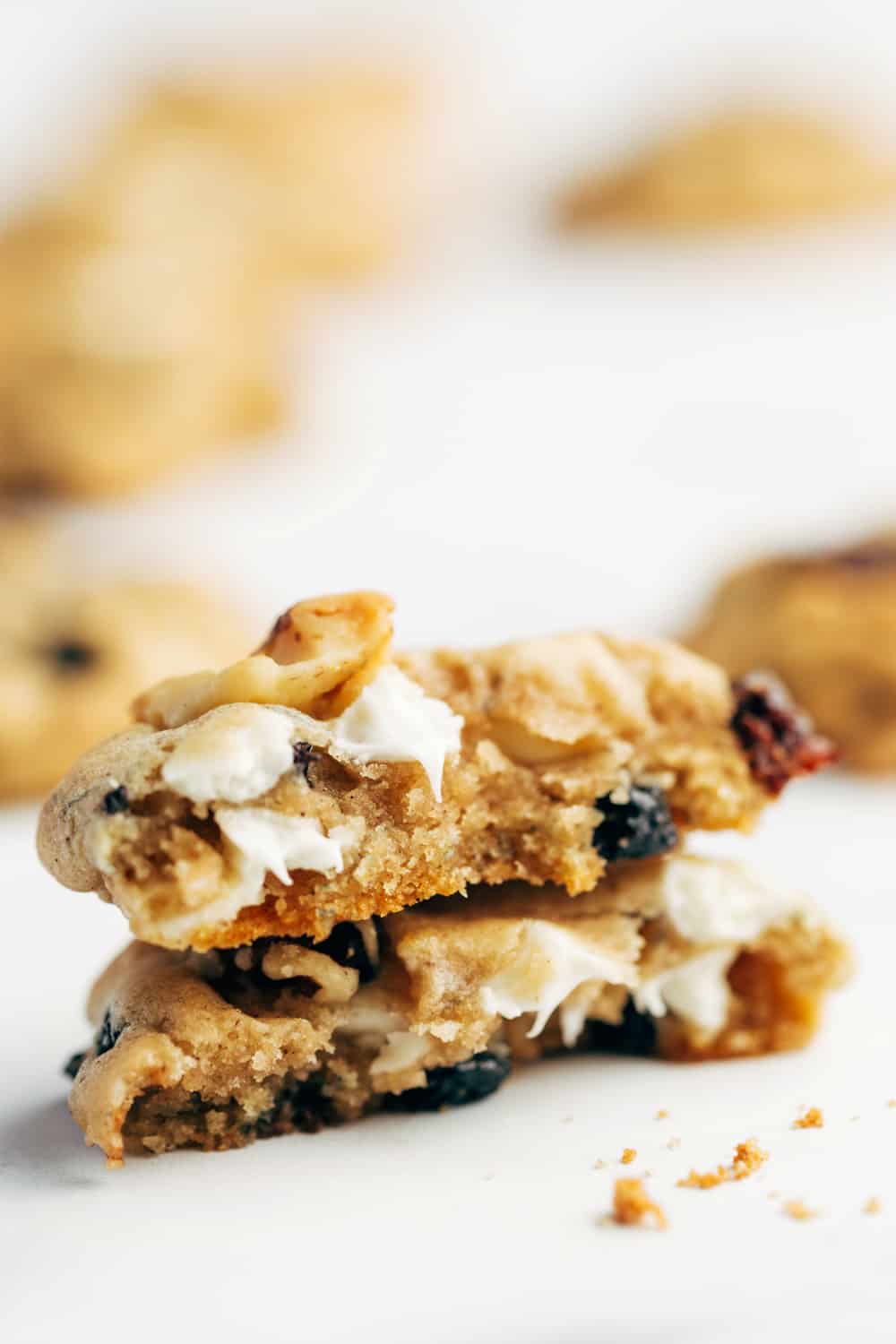 You can use store-bought granola if you like (and I usually do), but if you want to make your own, you can give my Coconut Pecan Granola a try.
If you're feeling the Post-Holiday Blahs too, I recommend whipping up a batch of these Granola Cookies. I can guarantee that the joy you'll get from the time in the kitchen will be well worth it.
Want to make the cookie dough ahead of time and freeze it for fresh cookies any time? Check out my method for how to freeze cookie dough!