Chewy Mint Chocolate Chip Cookies are the perfect chewy chocolate chip cookie. They're studded with chocolate chips and mint chips for the best mint and chocolate flavor.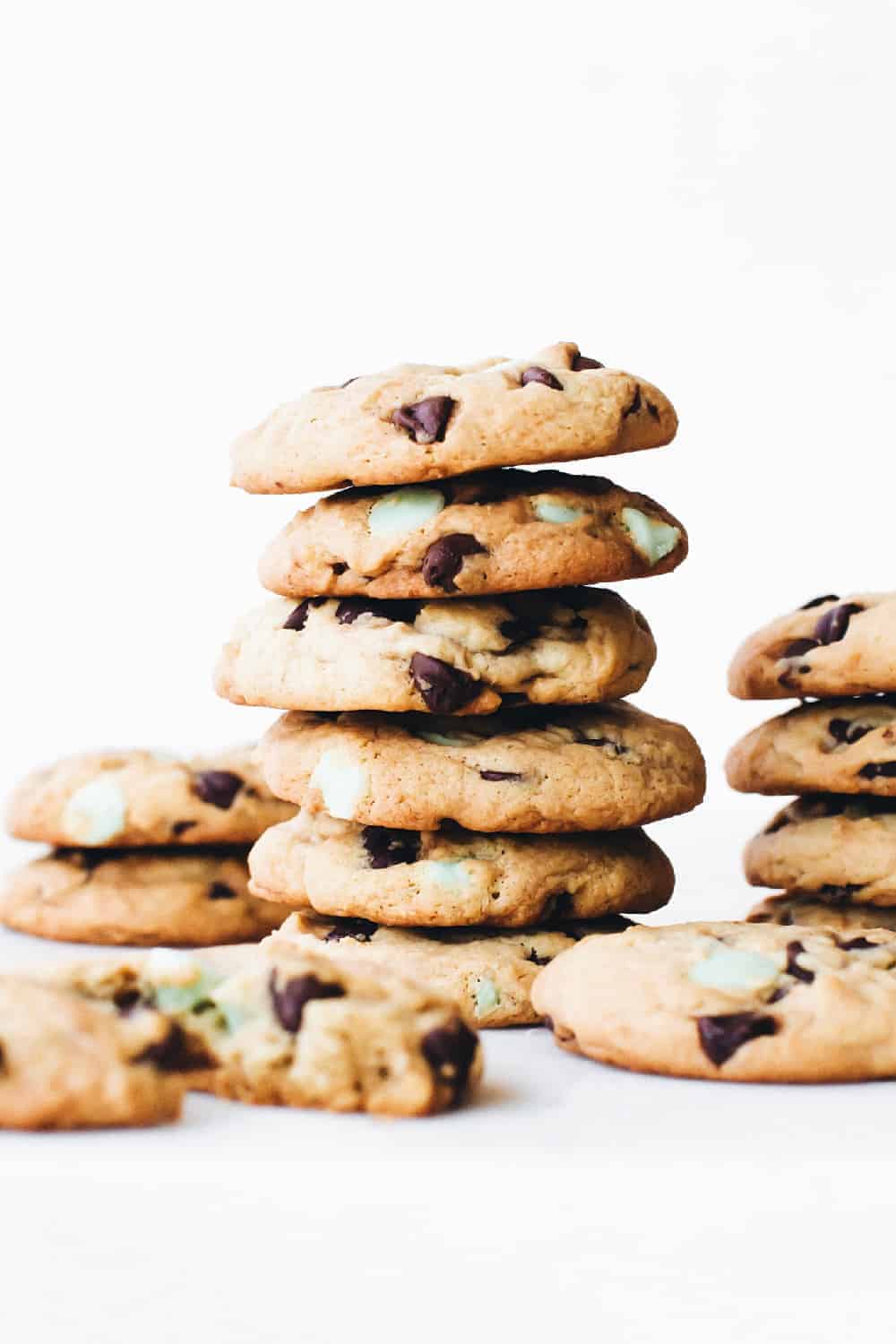 I know it's only November, but I'm in complete holiday mode right now.
So much so that I've already got my gift shopping list almost complete and there are already a few gifts hidden in my closet.
This truly is the most wonderful time of year and I plan on enjoying every single minute of it.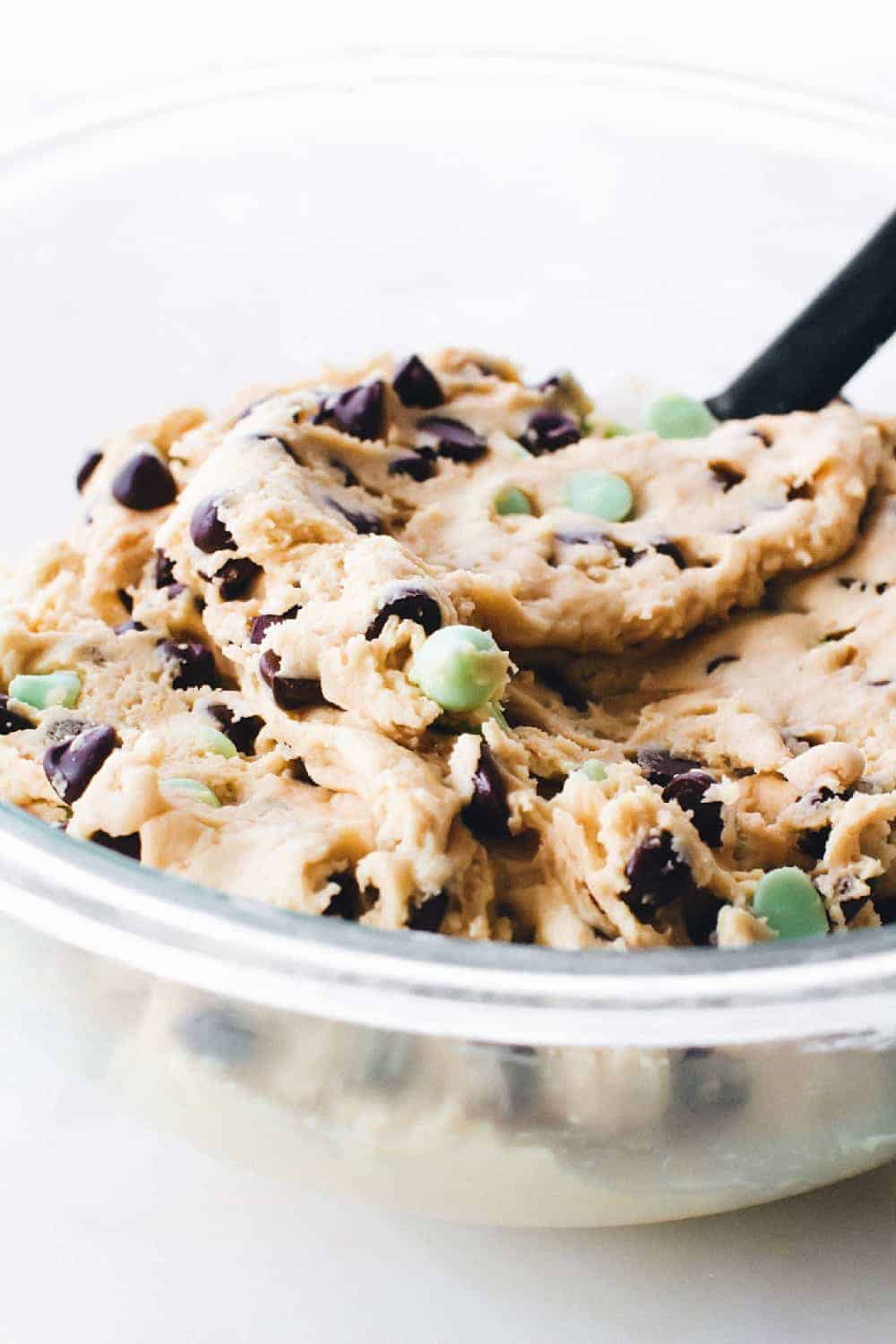 This year, I'm tossing around the idea of hosting a little cookie exchange with my neighborhood friends.
I've hosted cookie exchanges years ago, but haven't had one since we moved back to Cleveland.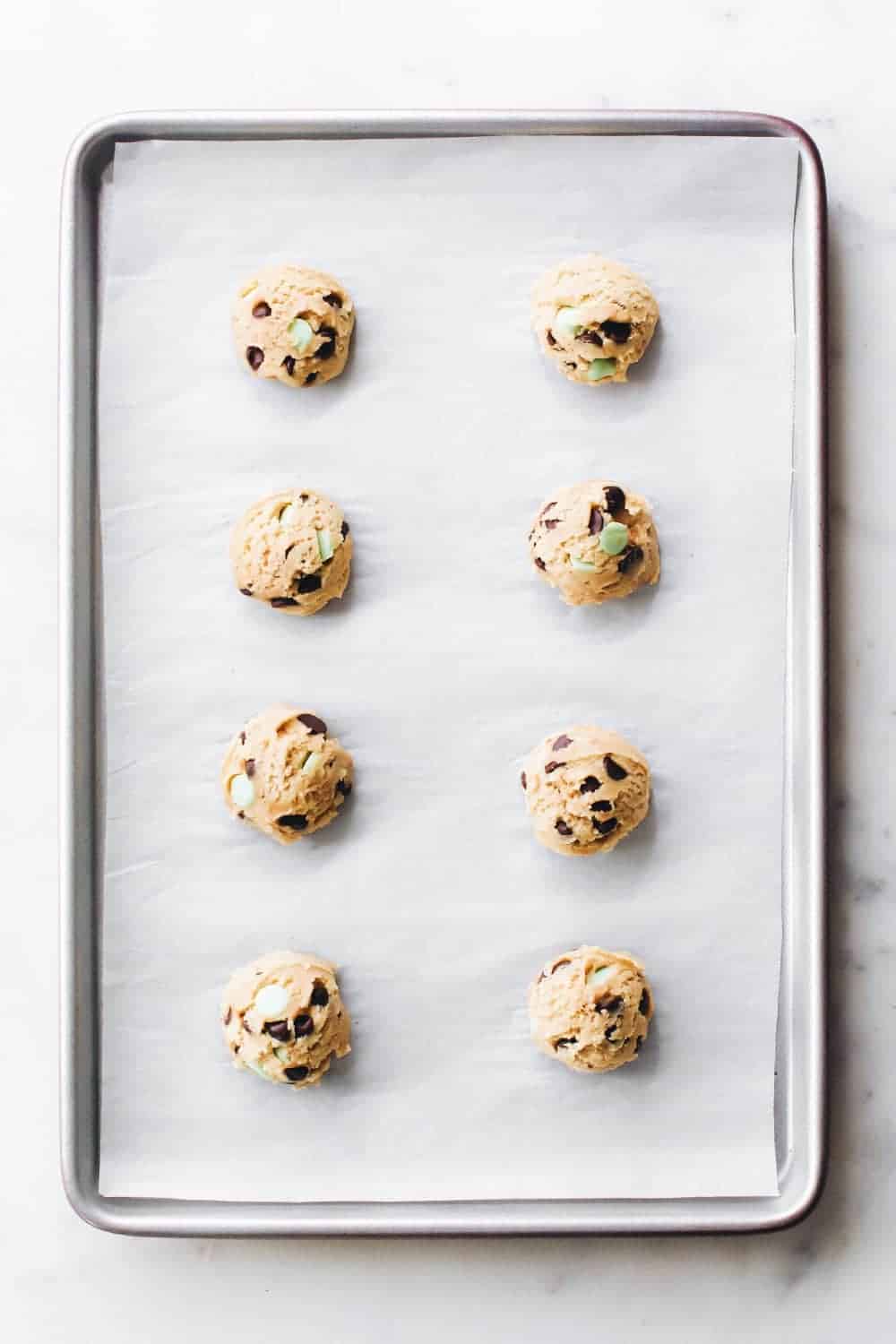 I mean what could be better than getting together with people you adore over appetizers, drinks and of course, cookies?
I have a list a mile long of my favorite cookie recipes, but I was totally lacking in the mint department, so these Chewy Chocolate Chip Cookies simply needed to happen!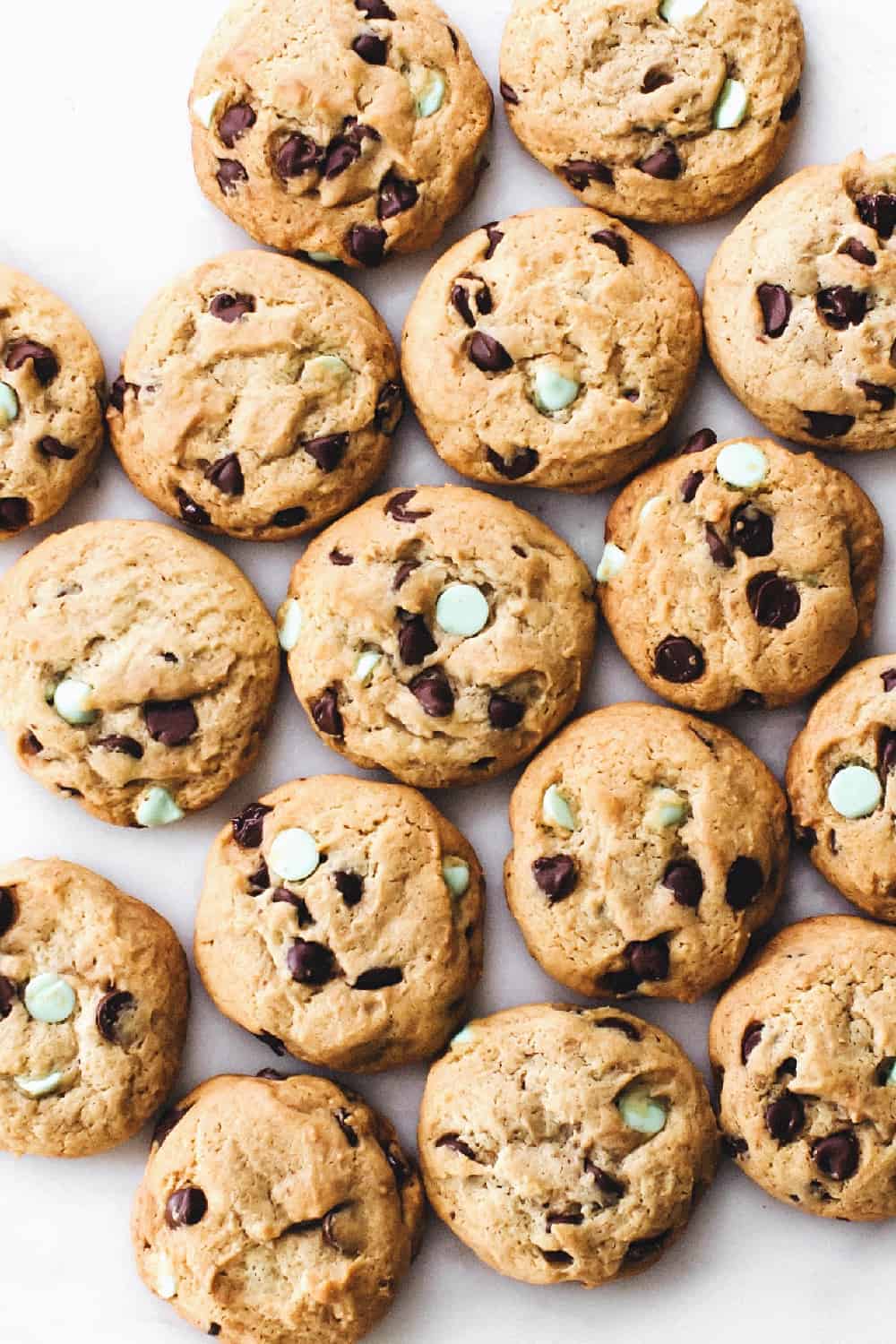 CHEWY MINT CHOCOLATE CHIP COOKIES
I've made a lot of chocolate chip cookie recipes throughout the years. Some of them are thin and crispy. Some of them are thick and cakey.
I've even made a giant Chocolate Chip Cookie Ice Cream Sandwich Cake.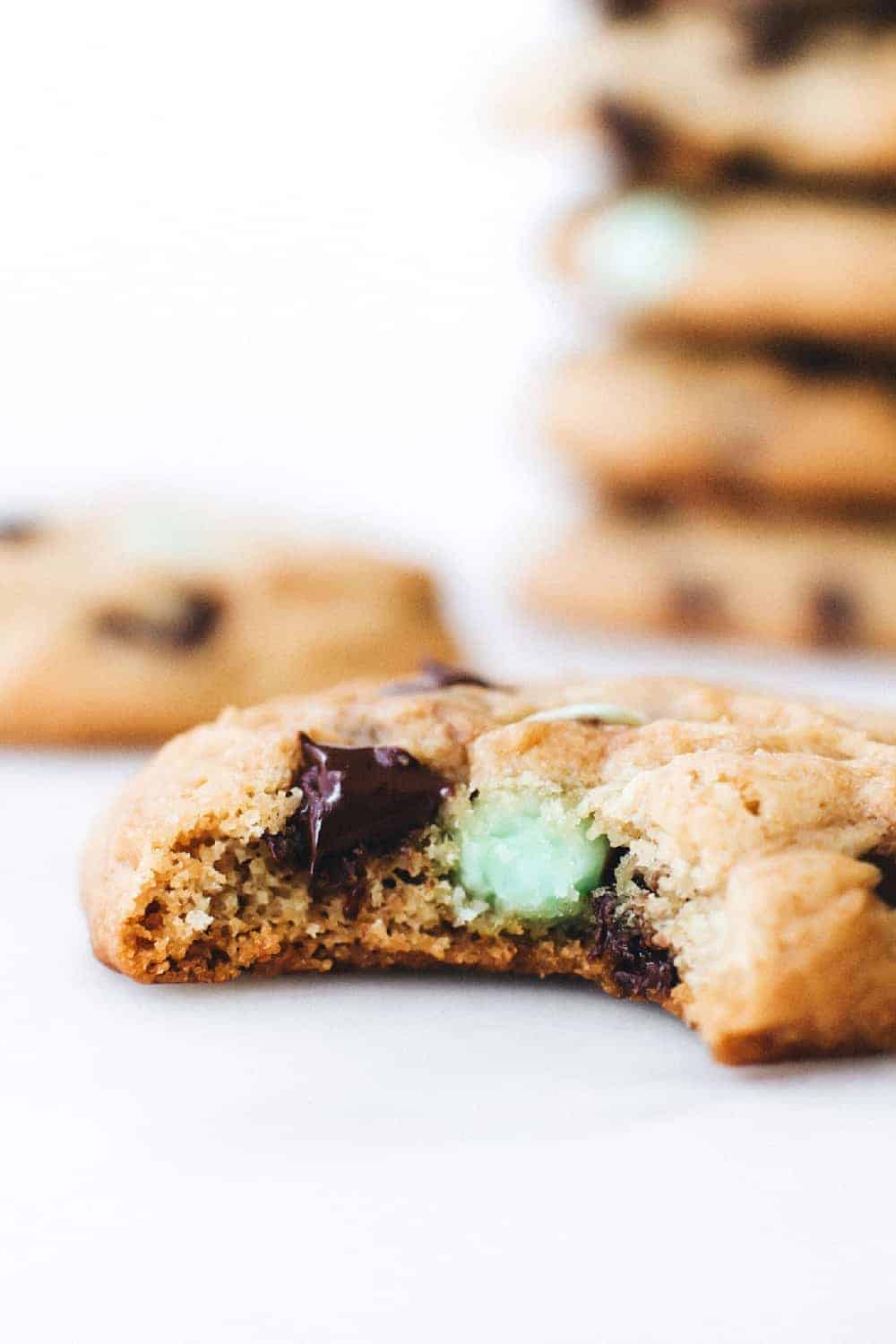 But even with all of these variations, I think most of us can agree that the real magic comes from a chewy chocolate chip cookie. So when my friends at Karo® Corn Syrup clued me into the fact that corn syrup can serve as a secret ingredient to make cookies the perfect level of soft and chewy, I had to try their Chewy Chocolate Chip Cookies and add my own minty twist!
Chewy Mint Chocolate Chip Cookies are for the mint chocolate fans out there who love a good, classic chewy chocolate chip cookie.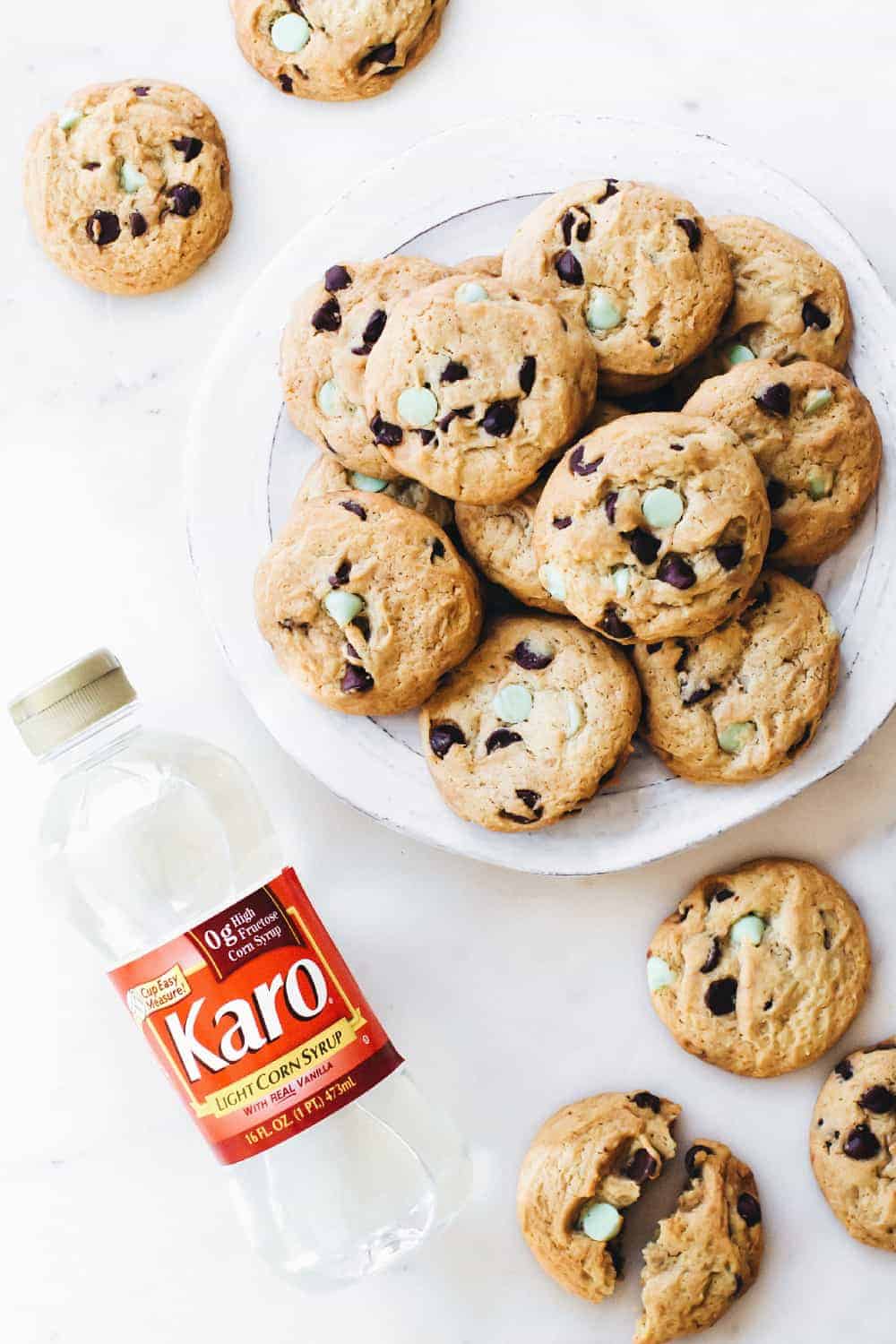 HOW TO MAKE MINT CHOCOLATE CHIP COOKIES
I really love this recipe for Chewy Mint Chocolate Chip Cookies because it doesn't use a million ingredients to get that chewy chocolate chip cookie texture, thanks to a combination of brown sugar and Karo® Corn Syrup.
Using Karo® Corn Syrup in this Chewy Mint Chocolate Chip Cookie recipes gives us the perfect sweetness and chewiness without any fancy tricks or long ingredient lists.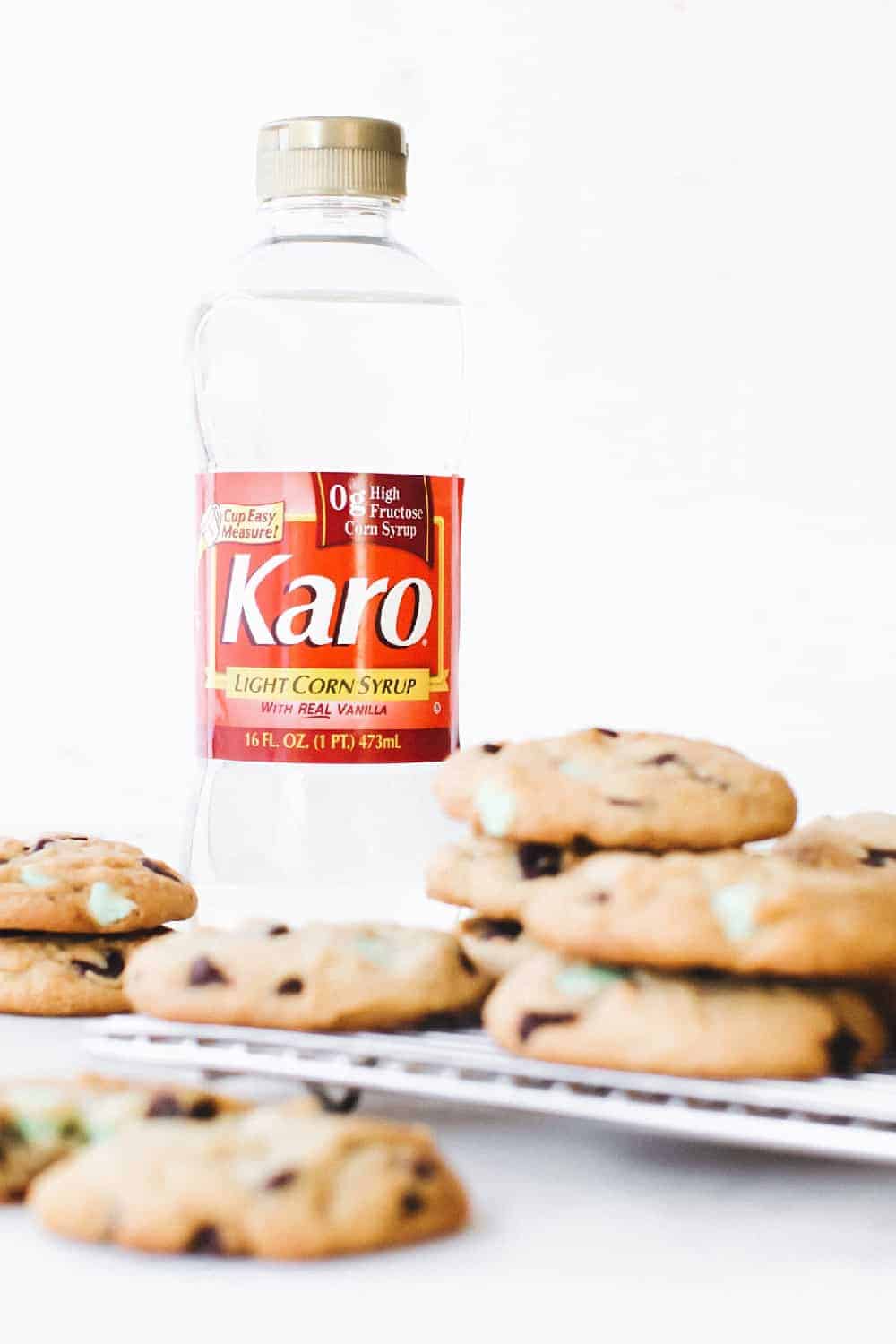 To make Chewy Mint Chocolate Chip Cookies, start by beating together the butter and brown sugar until light and fluffy.
Add the Karo® Light Corn Syrup along with your vanilla and egg before gradually adding the dry ingredients.
Chocolate chips get added at the end. Instead of using a package of semi-sweet chocolate chips, I used a package of dark chocolate chips and mint chips.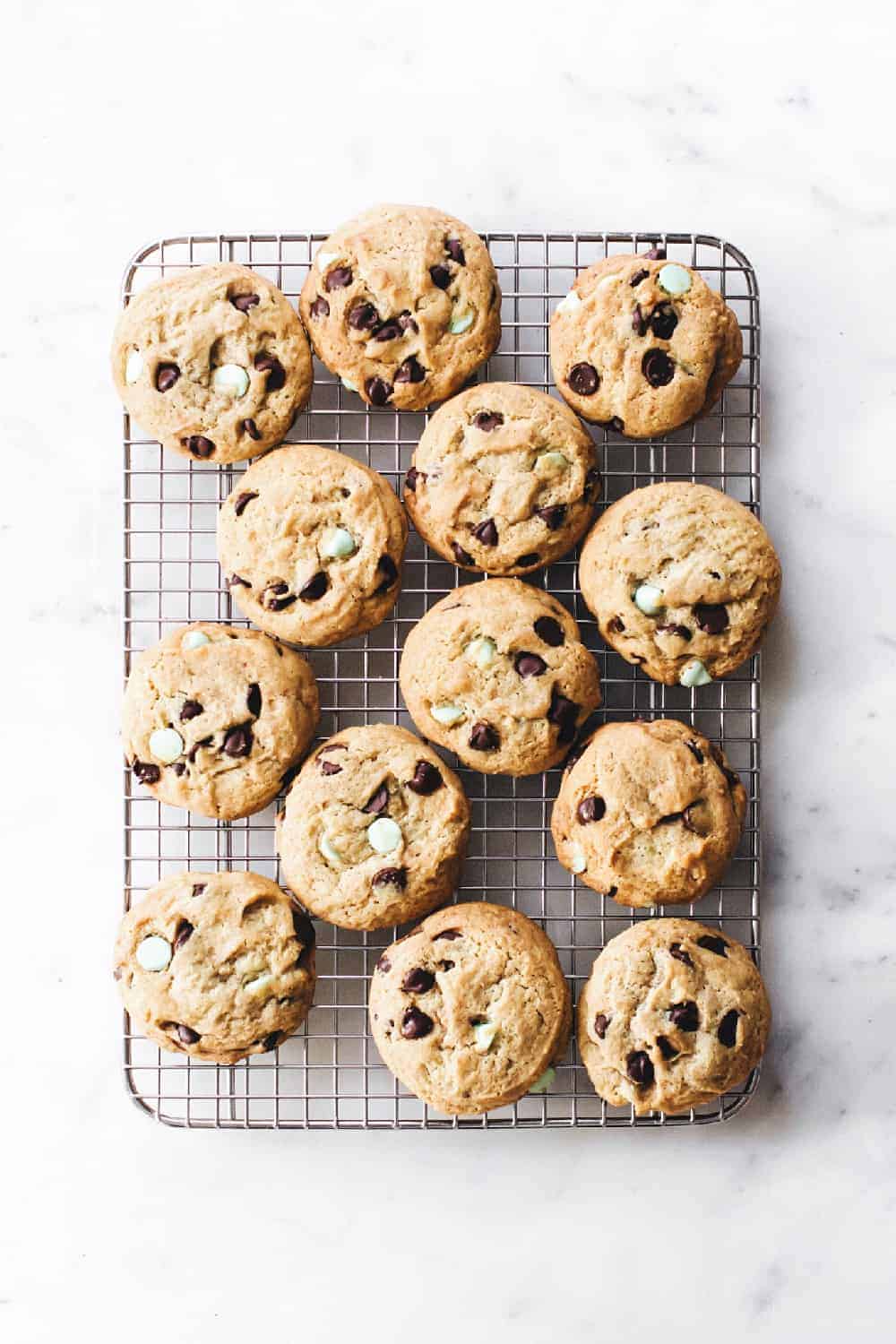 If you don't like dark chocolate or you can't find a package with both mint and chocolate chips mixed together, feel free to use half semi-sweet or dark chocolate chips and half mint chips. Not only do the mint chips add that great mint flavor, but I love that pop of mint green color they add to these Chewy Mint Chocolate Chip Cookies!
When baking your Chewy Mint Chocolate Chip Cookies, make sure to take them out of the oven when they're only lightly browned. They might not seem like they're fully baked, but let them sit on the cookie sheet for 1-2 minutes before moving them to a cooling rack and they'll set right up.
If you want to enjoy these cookies fresh from the oven any time, try following my instructions for how to freeze cookie dough!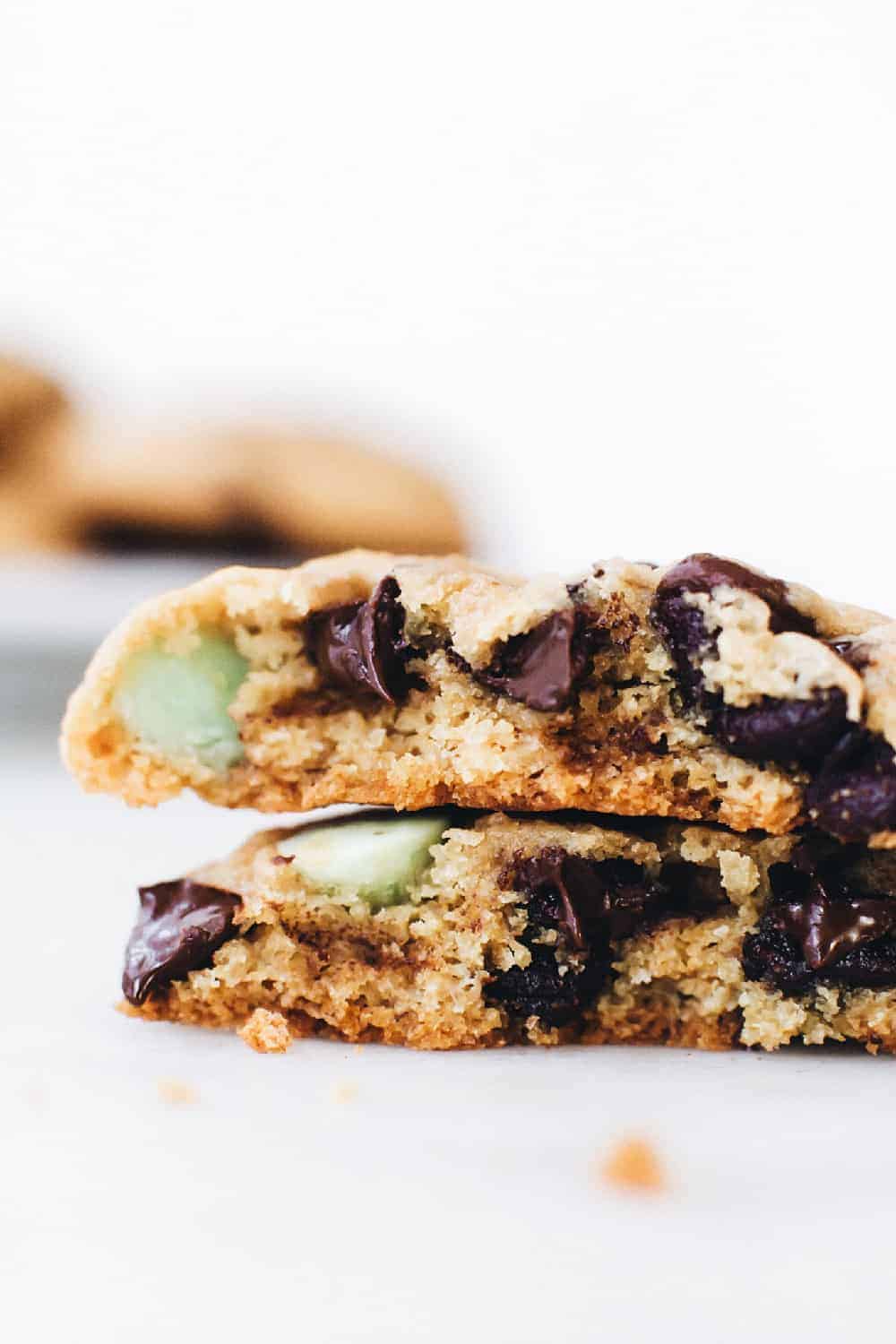 MORE CHOCOLATE MINT RECIPES
If you love mint and chocolate together as much as I do, I've got plenty more chocolate mint recipes for you.
I've made everything from Mint Chocolate Chip Cupcakes and Chocolate Peppermint Scotcheroos to Mint Chocolate No-Bake Cheesecake and Chocolate Mint Kiss Cookies.
For more delicious recipes using Karo® Corn Syrup, check out these Popcorn Balls, Mini Apple Pies and these Mini Chocolate Pecan Cheesecakes. They're all perfect for the holiday season!
Whip up a batch of these Chewy Mint Chocolate Chip Cookies with your family this weekend. You won't be able to get enough of the chewy texture and mint chocolate flavor.