Chocolate Peppermint Scotcheroos are a fun and festive spin on a classic no-bake dessert. Chocolate hazelnut spread, dark chocolate chips, and crushed candy canes make them extra special!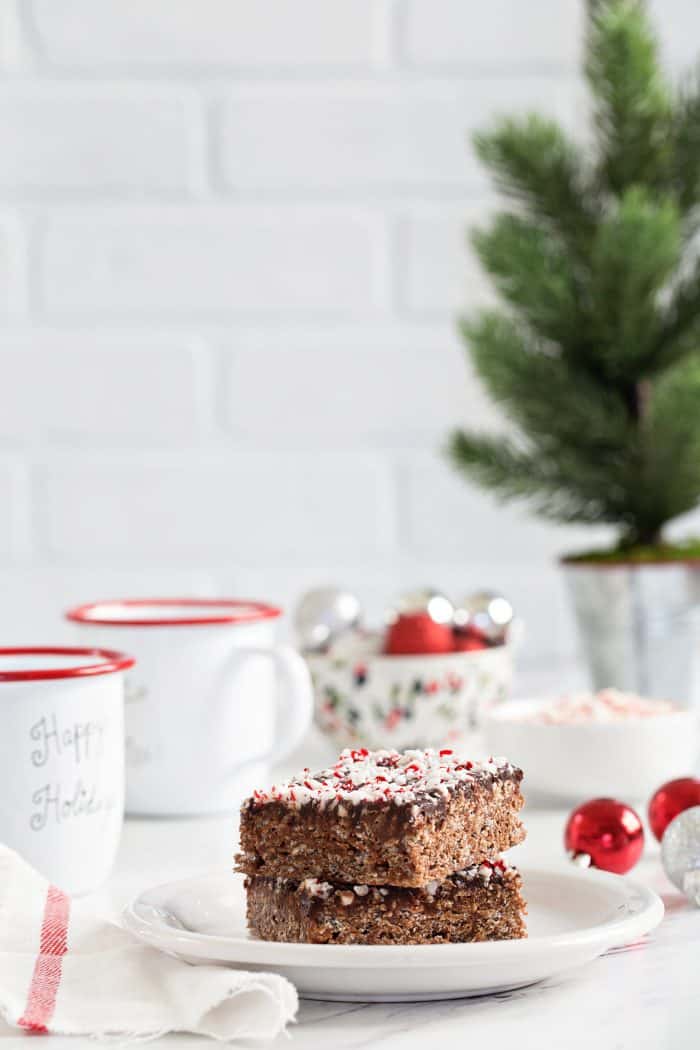 So I officially made it through Thanksgiving and admittedly needed a couple of days to unwind from the cooking and baking frenzy that took place in my kitchen. Oh, and retail therapy. I needed a bit of that too.
With the holiday season quickly approaching, I've been trying to organize my holiday treat must-make list. And first on that ever-growing list of sweets are these Chocolate Peppermint Scotcheroos.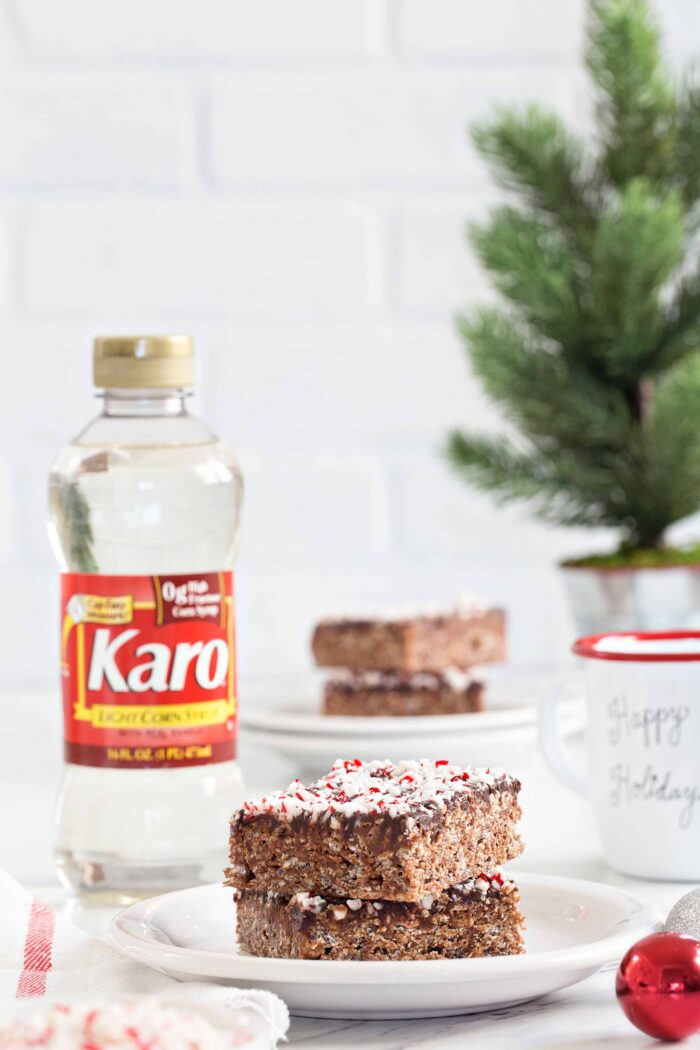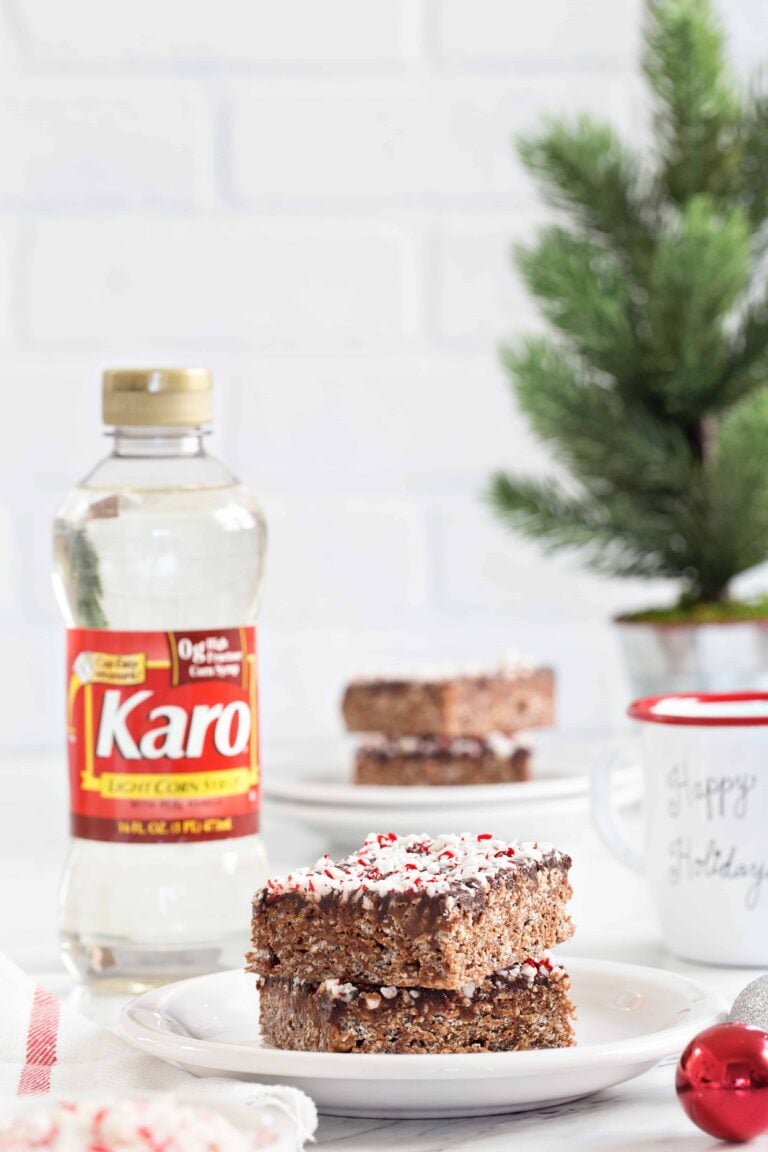 If you've never had a Scotcheroo, let me tell you, you're really missing out! They're one of my favorite no-bake treats and the recipe is incredibly simple because all of the ingredients are in 1-cup measurements except the crispy rice cereal. So easy!
The original recipe was created in the 1960s, and it featured crispy rice cereal, chocolate and peanut butter. And I think no one could argue that flavor combination is an absolute classic.
Since I've always been a lover of all things chocolate-peppermint, I decided to give traditional Chocolate Scotcheroos a fun and festive twist by swapping in chocolate hazelnut spread for the peanut butter and topping them with crushed candy canes to create these Chocolate Peppermint Scotcheroos.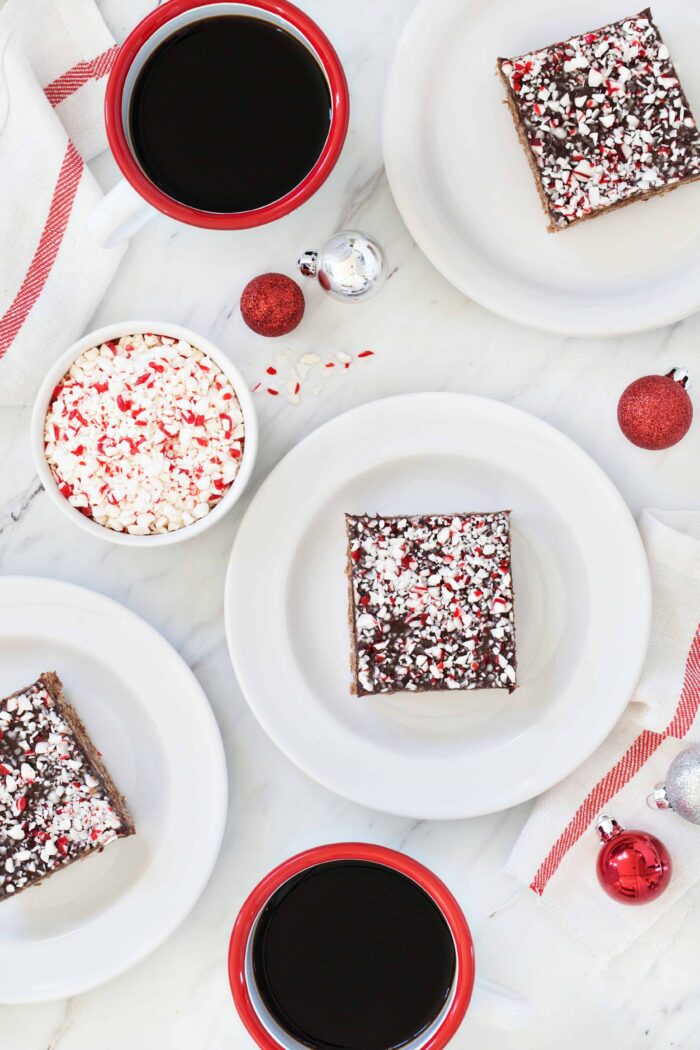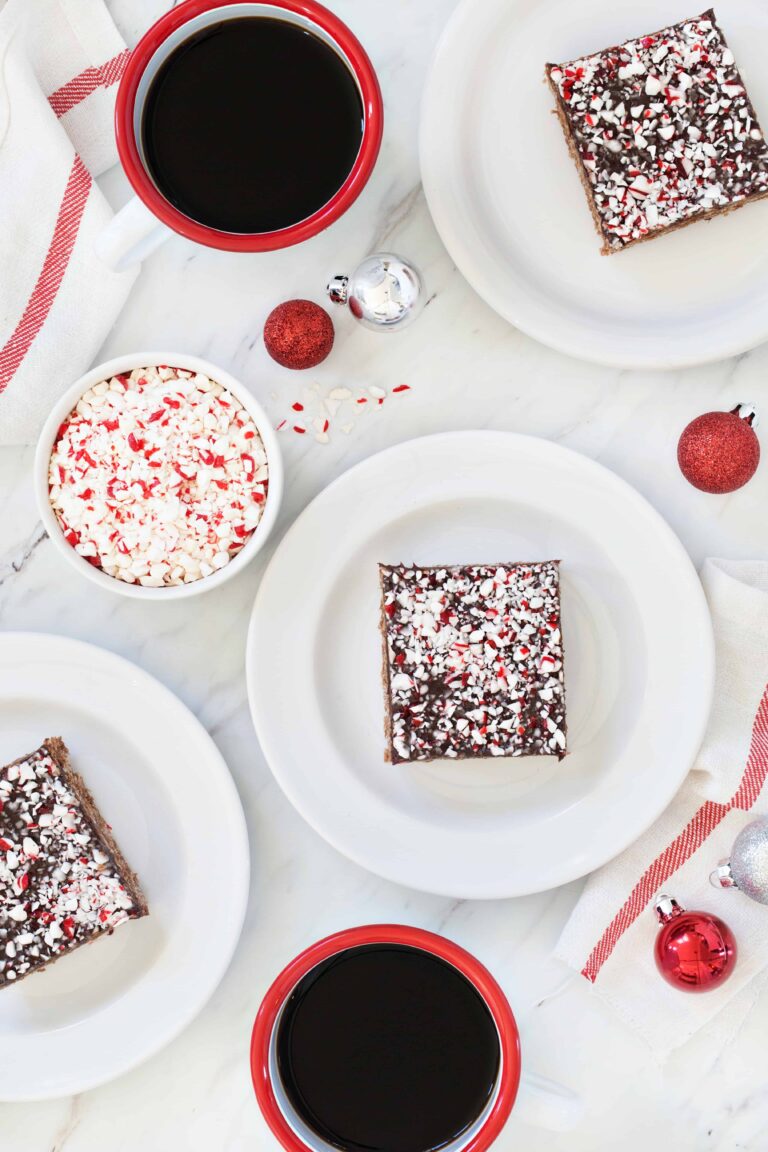 My inspiration for this recipe actually comes from Karo® Syrup's Festive Peppermint Scotcheroos which uses traditional peanut butter and butterscotch chips.
You might be questioning my judgement right now because peanut butter and peppermint is anything but traditional, but I promise you it's a delightful combination!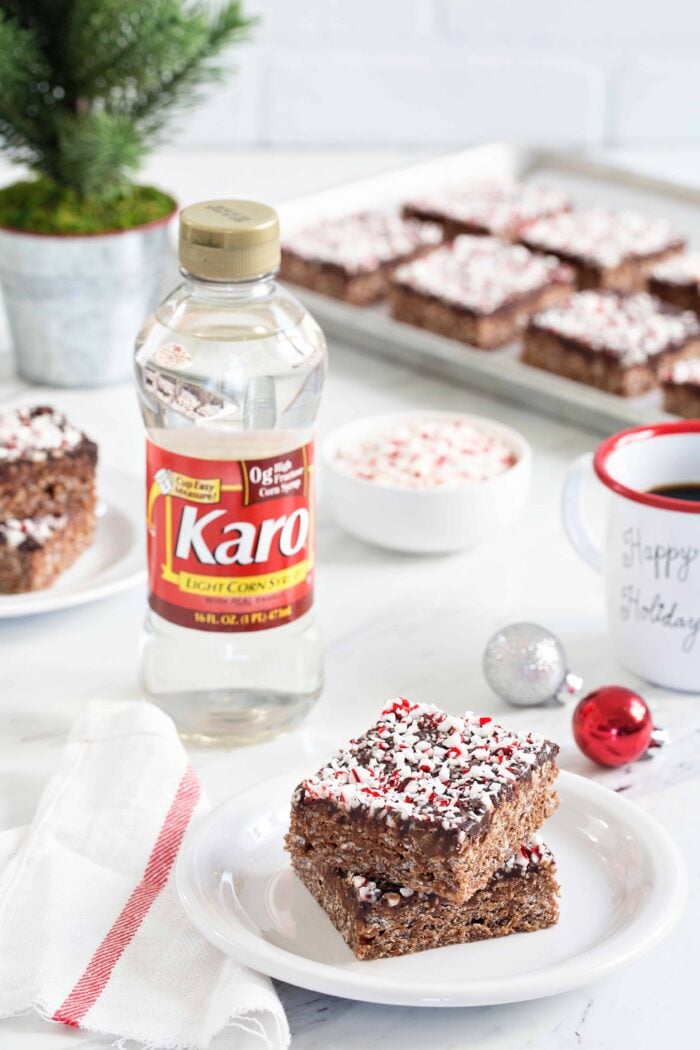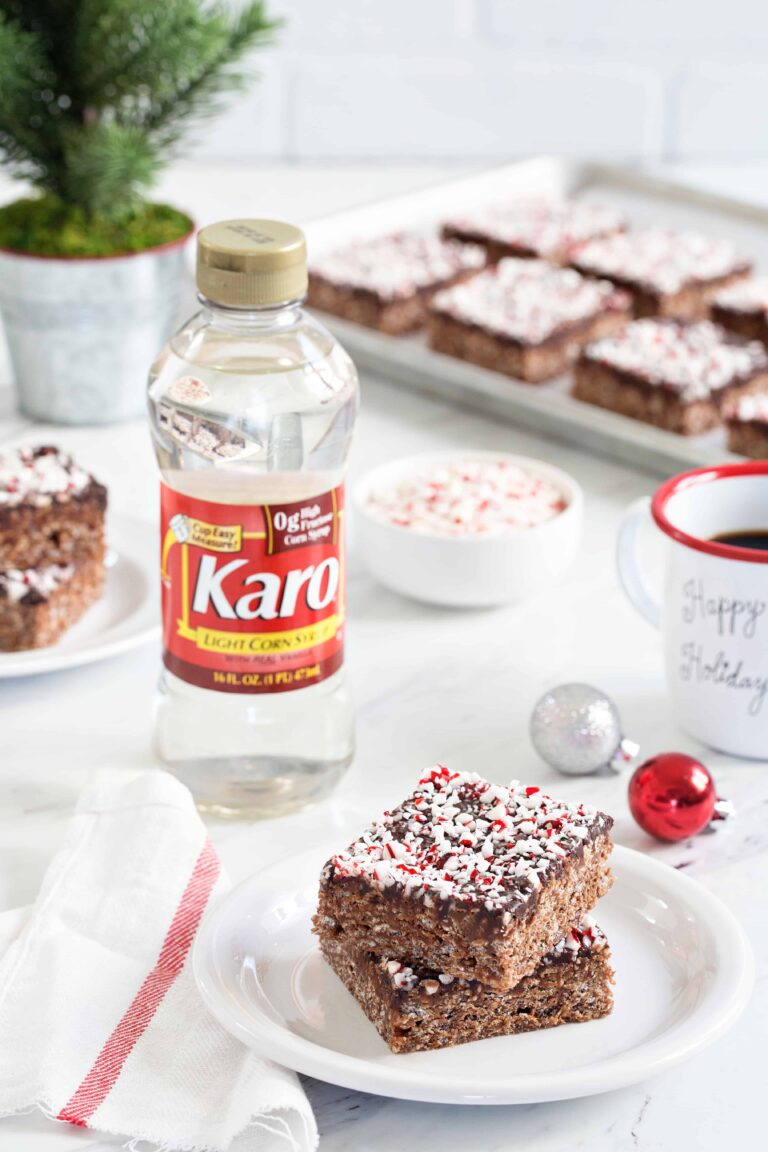 Speaking of peanut butter, if someone in your crew has a peanut butter allergy, Scotcheroos work beautifully when you sub in other nut butters, or even peanut butter substitutes.
The Karo® Syrup adds just the right amount of sweetness and ensures your Scotcheroos will be soft and chewy!
And since they're no-bake they'll leave space in the oven for all the cookies! Just make sure you don't skip adding these delectable bites to your cookie boxes for gifting this holiday season.
They're a wonderful addition, and I'd bet you my favorite hoodie they're the first thing to go from the gift box.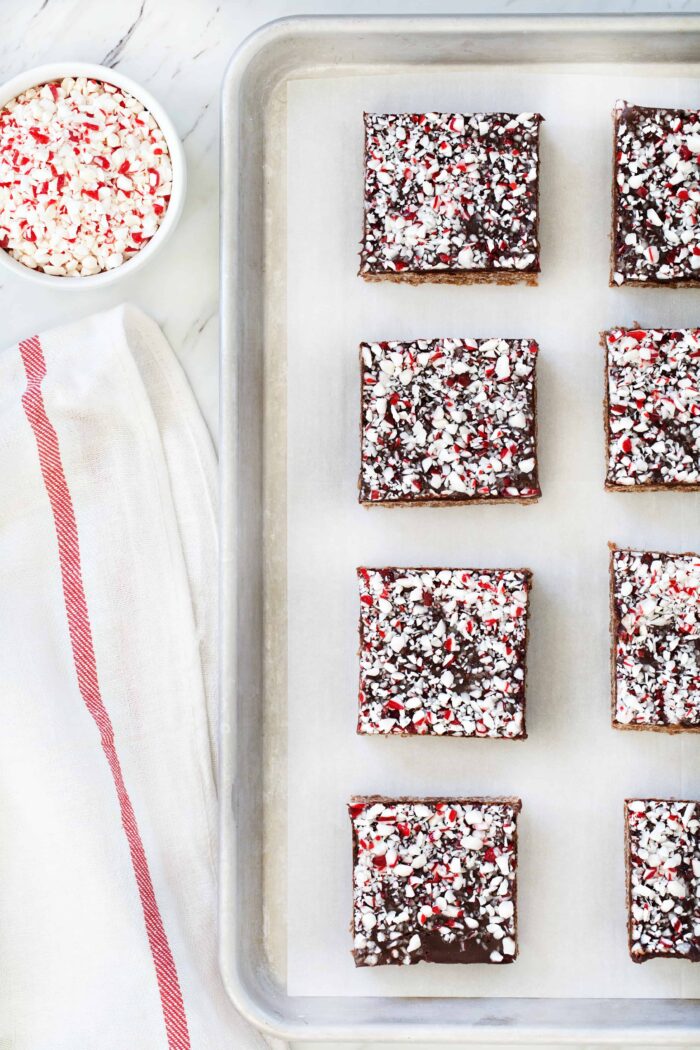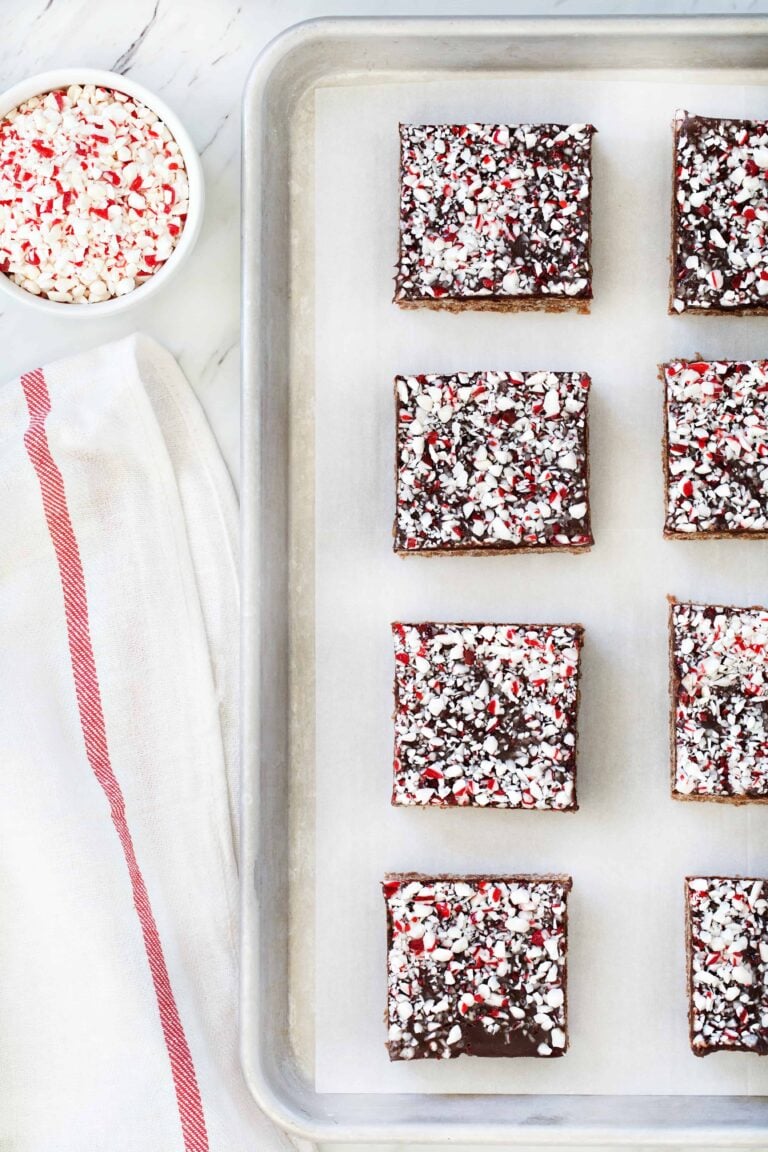 Whipping up treats for your friends and family, there's simply not a better way to spend the season, as far as I'm concerned. And when the nibbles coming out of my kitchen are as fine as Chocolate Peppermint Scotcheroos? It's the making of the best holiday season yet.
For more recipes using Karo® Syrup, be sure to check out these Chocolate Bourbon Pecan Bars and these Mini Chocolate Pecan Cheesecakes.