Easy Homemade Meat Sauce is a hearty addition to any pasta. Top with some grated parmesan and serve alongside garlic bread and a salad for the best spaghetti dinner.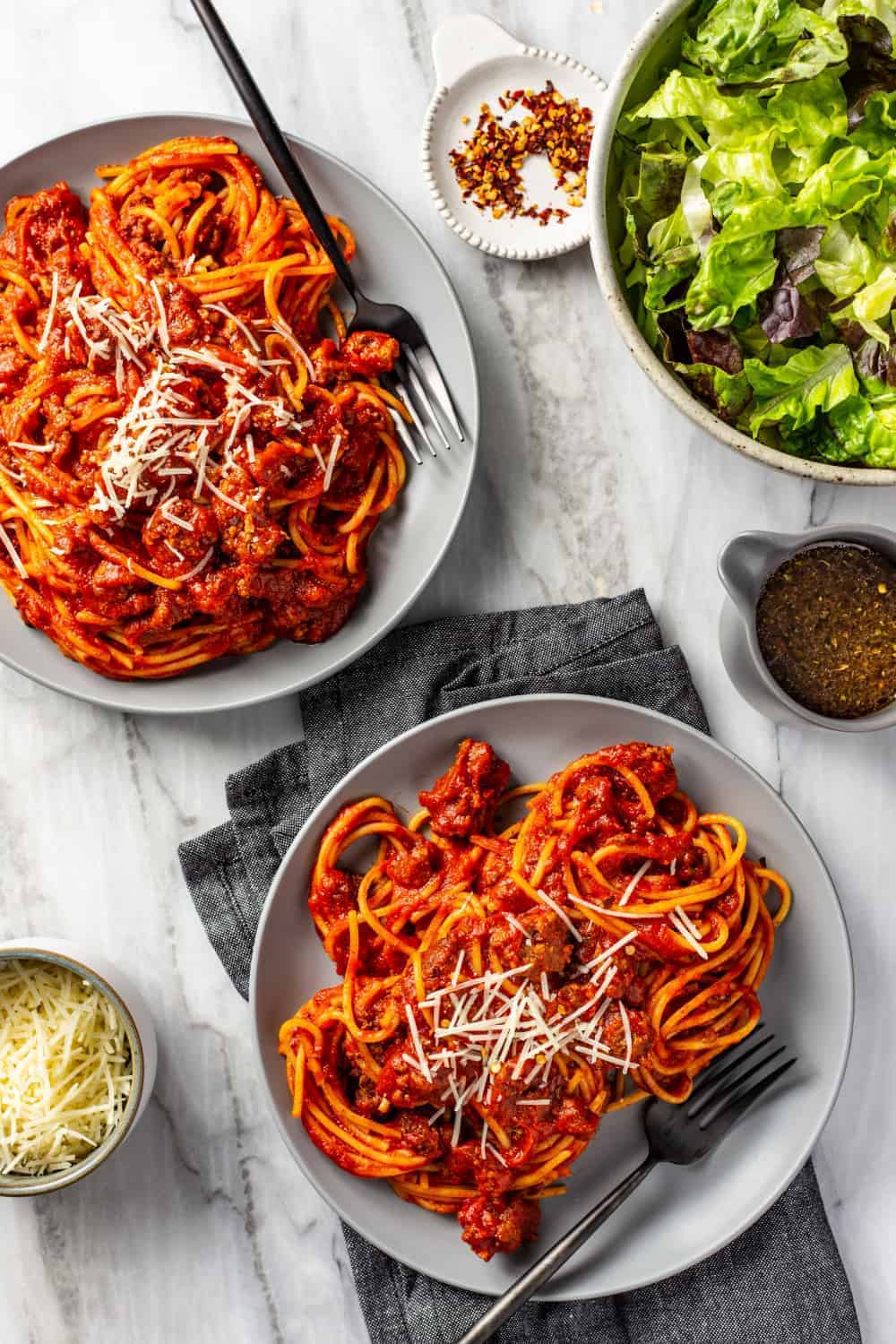 Of all the meals I make, this Easy Homemade Meat Sauce is definitely my husband's absolute favorite. Even though he's someone that is not a fan of leftovers, he'll happily consume this sauce over pasta for days on end with zero complaints.
In fact, he says it just gets better after day one.
I've even caught him warming it up and eating it with a crusty loaf of bread – no pasta in sight!
Whether you're serving this sauce over simple spaghetti, using it to make lasagna or manicotti, you simply can't go wrong!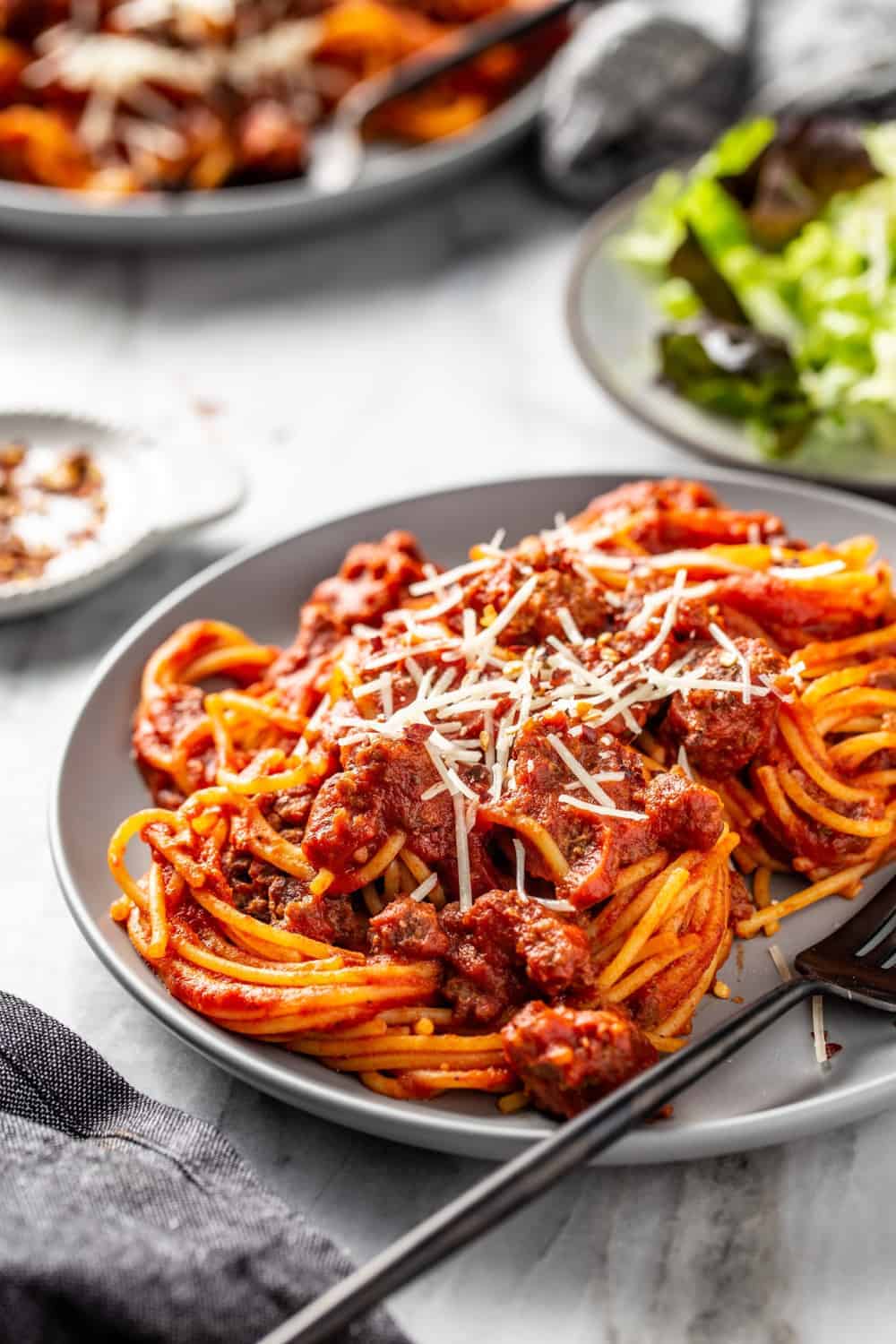 OUR FAVORITE MEAT SAUCE FOR PASTA
Pasta night is one of my easy go-to dinners. After all, who doesn't love a good spaghetti dinner? Sometimes a comforting bowl of pasta is just what you need after a long week or on a Tuesday masquerading as a Monday.
Sometimes I'll make Creamy Pesto Pasta with Shrimp, and of course it's hard to go wrong with a classic marinara sauce.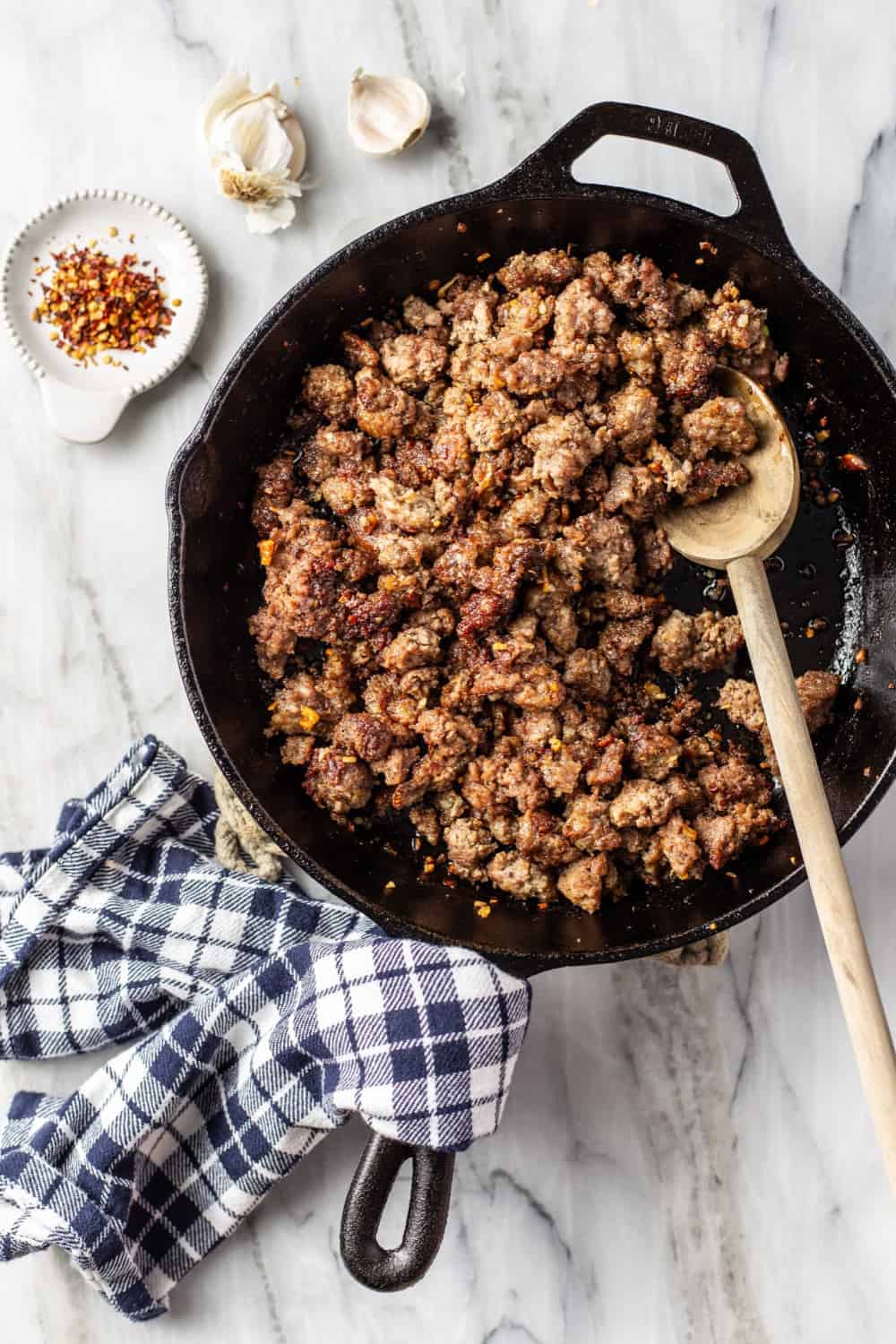 But this Easy Homemade Meat Sauce is the real favorite around here.
Now, before you mention it: This is not your Italian grandmother's bolognese. That kind of effort is reserved for weekends and big family dinners in my book.
This meat sauce is meant to be easy to put together and pleases even the picky eaters in my family. Getting my family fed a delicious meal with as little effort as possible is honestly my biggest goal these days.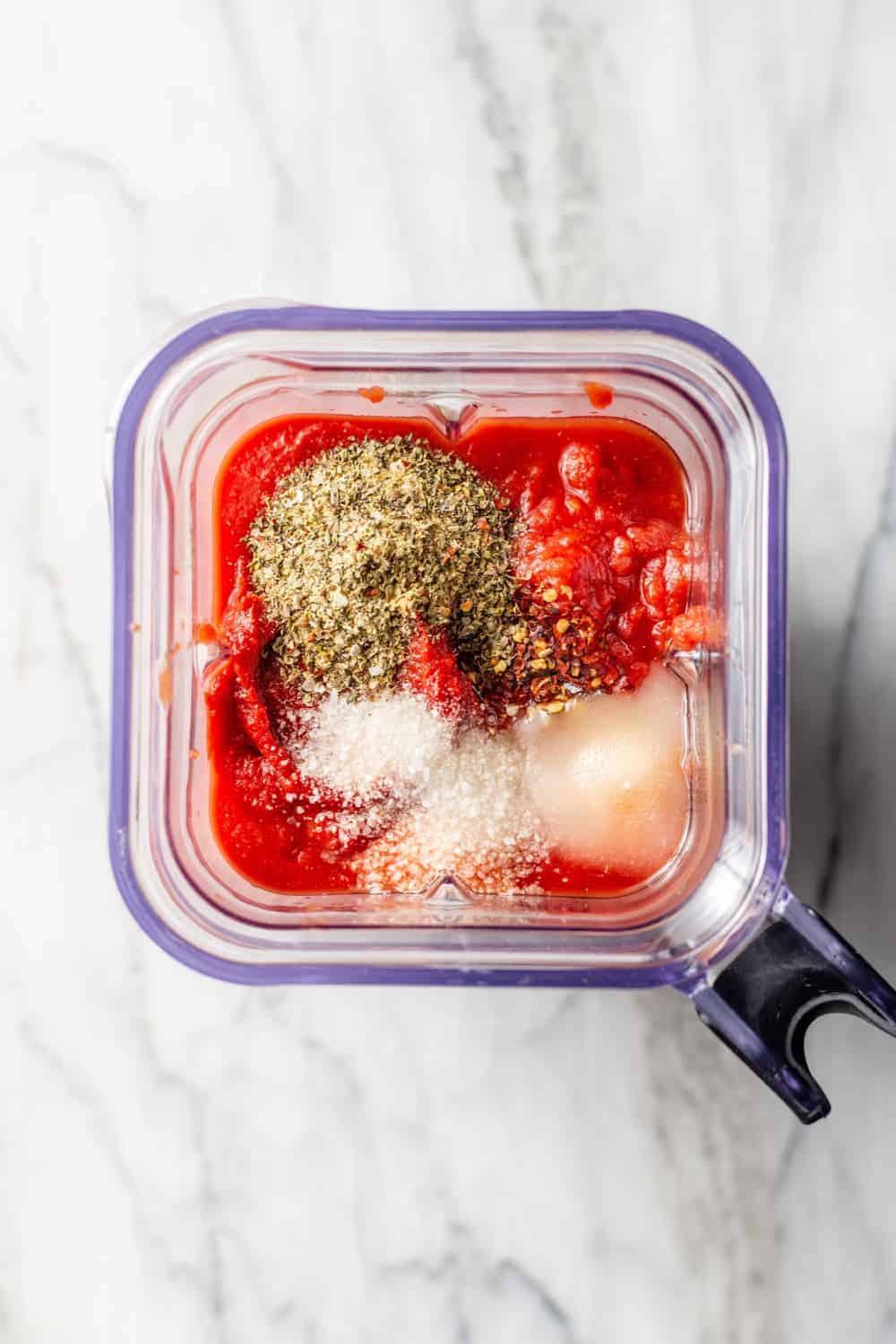 HOW TO MAKE MEAT SAUCE
My Easy Homemade Meat Sauce recipe has 3 main steps:
Brown the meat with onions and garlic
Blend the tomato sauce
Simmer the meat and tomato sauce together in a slow cooker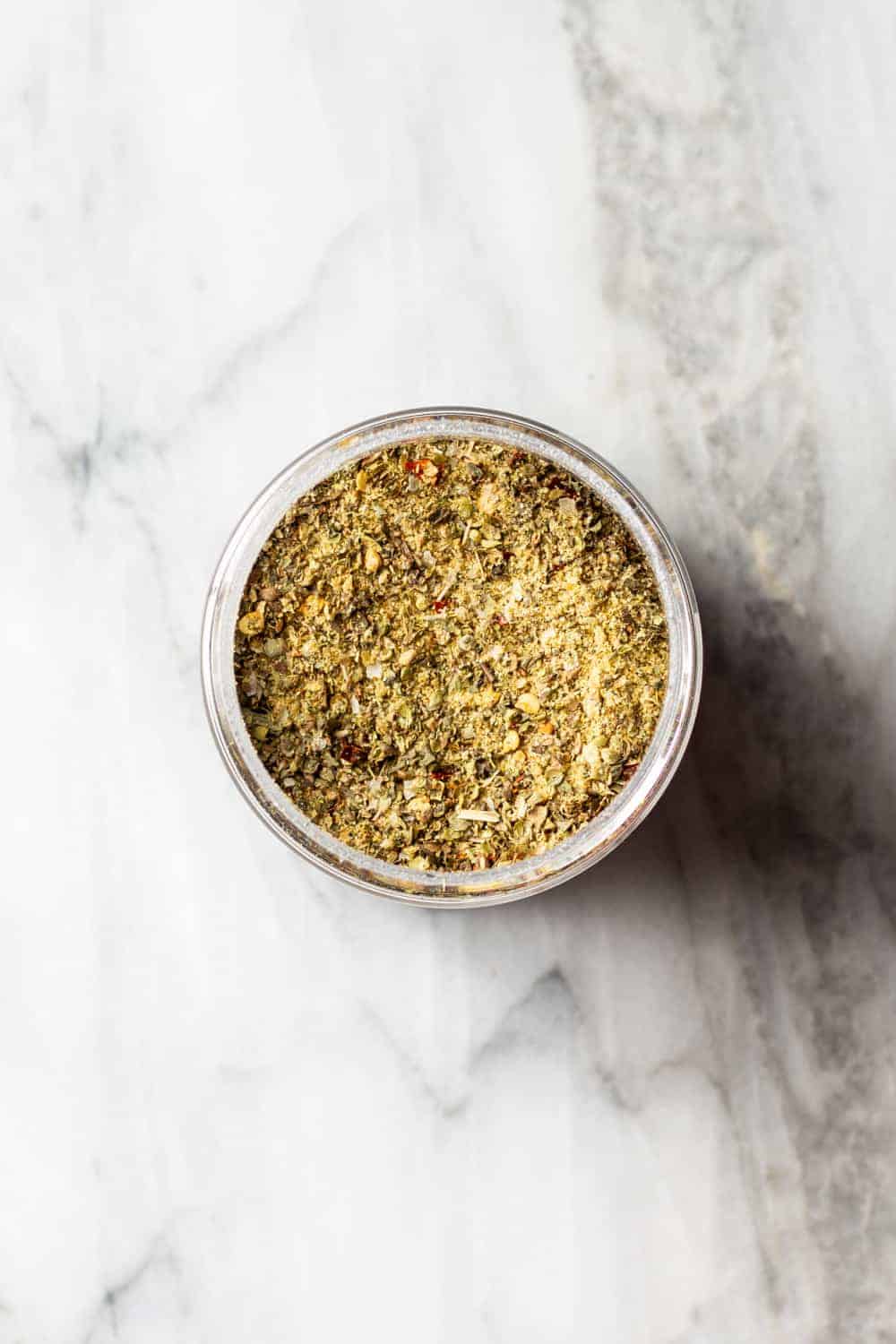 That's it. If you don't have a slow cooker or just want to simmer the sauce on the stove instead, you can absolutely do that as well.
You could probably even toss the cooked meat and blended tomato sauce into your Instant Pot if you like. It's hard to go wrong here.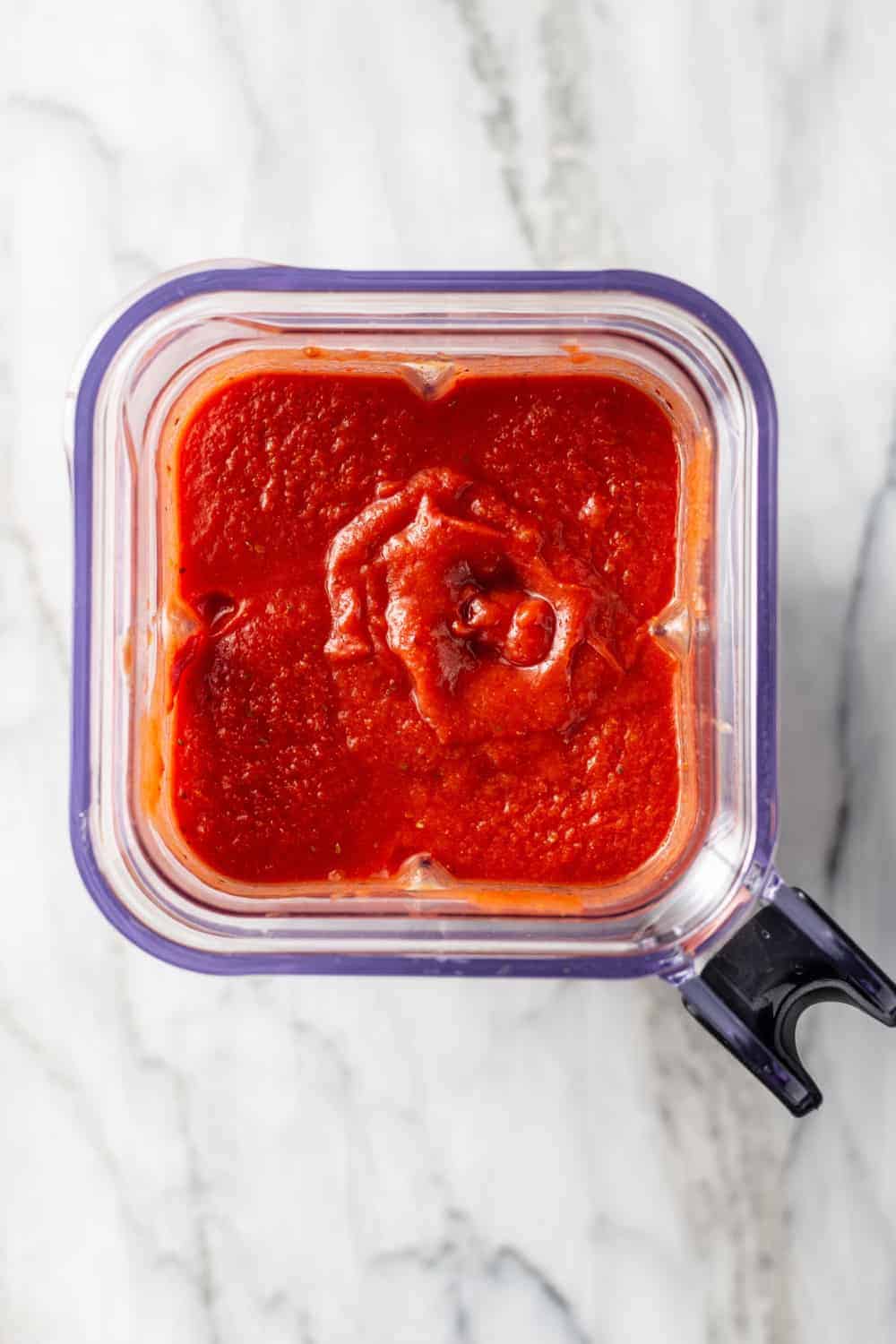 WHAT IS IN THIS MEAT SAUCE RECIPE?
When I make this recipe, I like to use a combination of ground beef and plain ground pork sausage.
But you could use mild or spicy Italian sausage, replace the ground beef with ground turkey, or some combination of all of these. Just make sure you use about 1 1/2 pounds of meat total.
Most of the other ingredients are pretty typical to a tomato-based pasta sauce: canned tomato sauce, tomato paste, crushed tomatoes, onion, a pinch of red pepper flakes.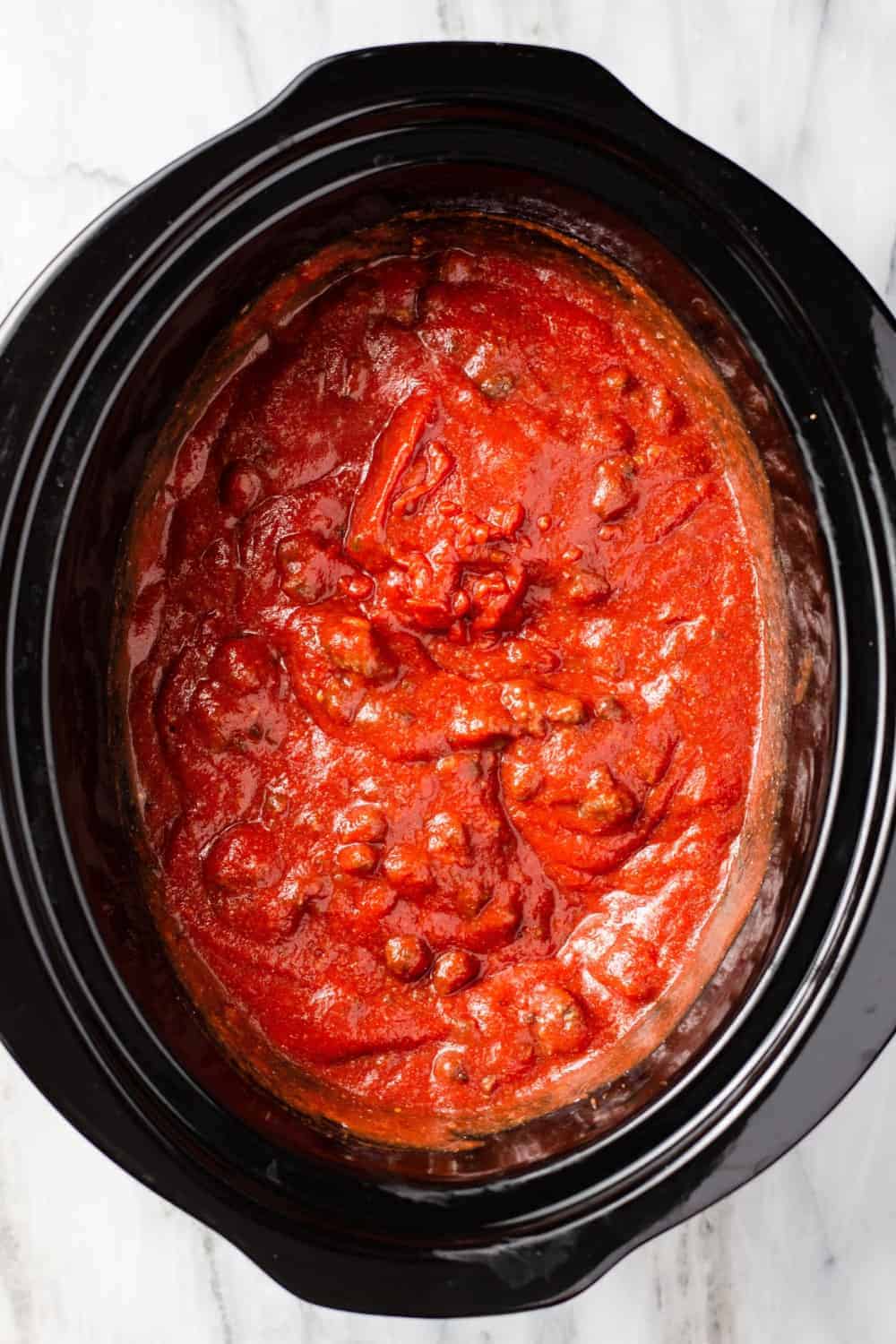 But I like to include one secret ingredient that really makes this sauce ultra crave-able: pizza seasoning.
I always keep a jar of the King Arthur Flour Pizza Seasoning on hand. In addition to being great on pizza (both homemade pizza and frozen pizza), it's the best in this Homemade Meat Sauce.
Of course, feel free to use whatever brand of pizza seasoning you like best!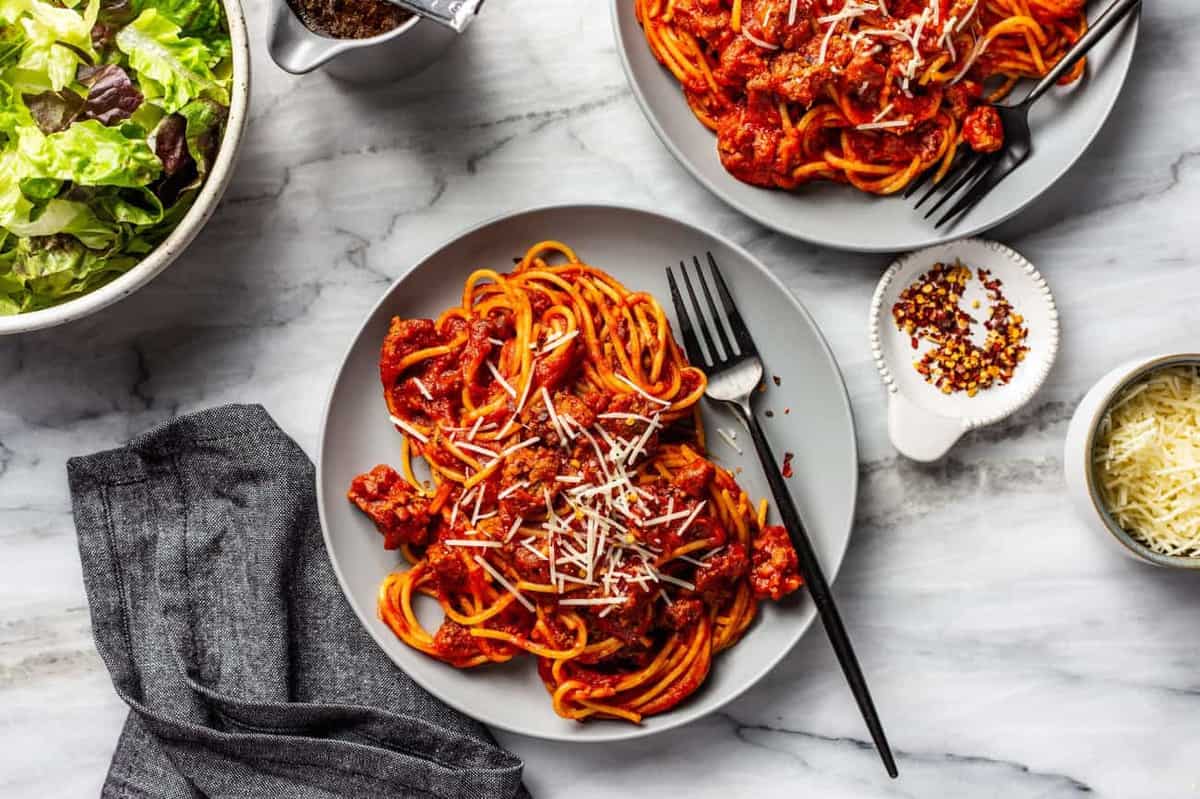 CAN MEAT SAUCE BE FROZEN?
My Easy Homemade Meat Sauce recipe makes a lot of sauce. This recipe easily makes 6-8 servings, depending on how hungry you are.
For many families, that's probably at least 2 meals out of one batch of sauce!
In my experience, meat sauce will keep for about 3 days in an airtight container in the refrigerator. If you plan to use all of the sauce within a few days, storing in the refrigerator is the way to go.
If you want to think of longer-term storage, turn to your freezer. Meat sauce freezes perfectly for future meals.
Just store the sauce in a freezer-safe container, label and date, and freeze for up to a few months.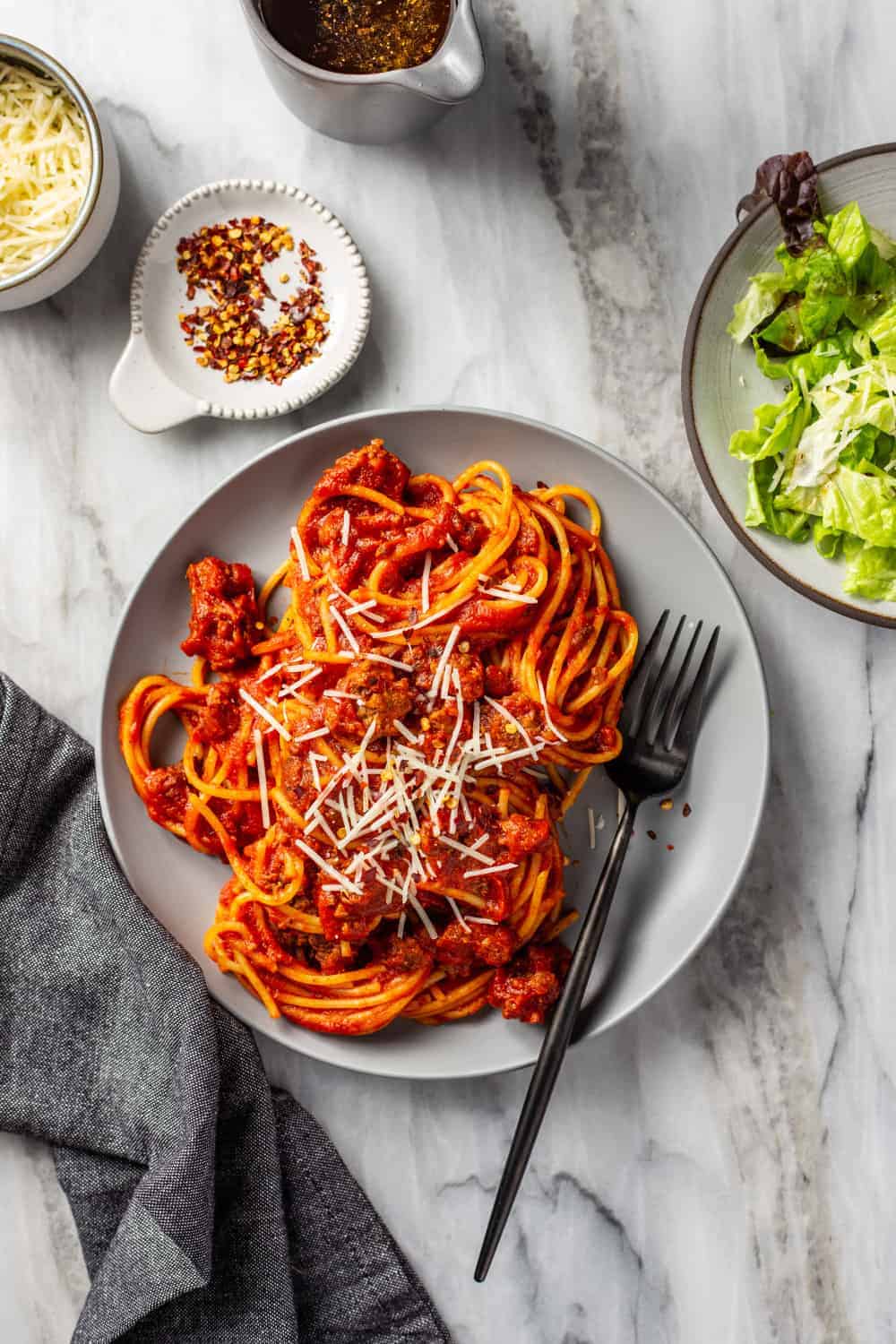 When you're ready to enjoy, just let it thaw in the refrigerator overnight, reheat in the slow cooker or on the stove, and serve on cooked pasta alongside Garlic Parmesan Pull-Apart Bread or Garlic and Herb Beer Bread Rolls.
Because this sauce keeps so well, I like to make it when friends have babies or otherwise need a meal. I make a batch of sauce, put both freezing and reheating instructions on the container, and include a box of pasta, salad greens, and garlic bread in the basket.
Enjoy Easy Homemade Meat Sauce the night you make it or a few weeks later as an easy freezer meal. I know your family will gobble it up either way!