Forget buying bottles of ranch at the store when making it at home is so easy. This Homemade Ranch Dressing is quick to make and delicious on everything.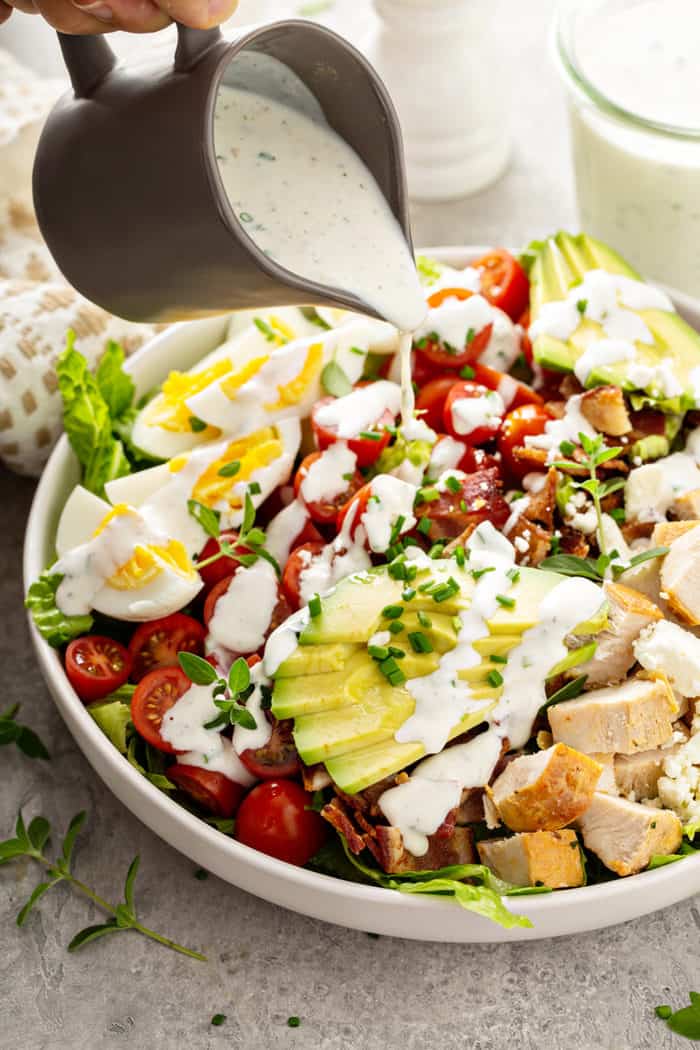 If you happened to catch my last post for Homemade Ranch Seasoning, you might be wondering what to do with that seasoning.
And trust me, you're not alone as I have already received numerous comments asking how to make Homemade Ranch Dressing with the Homemade Ranch Seasoning.
You knew I wasn't going to leave you hanging, so today I'm sharing a seriously delicious recipe for Homemade Ranch Dressing that you'll make over and over again!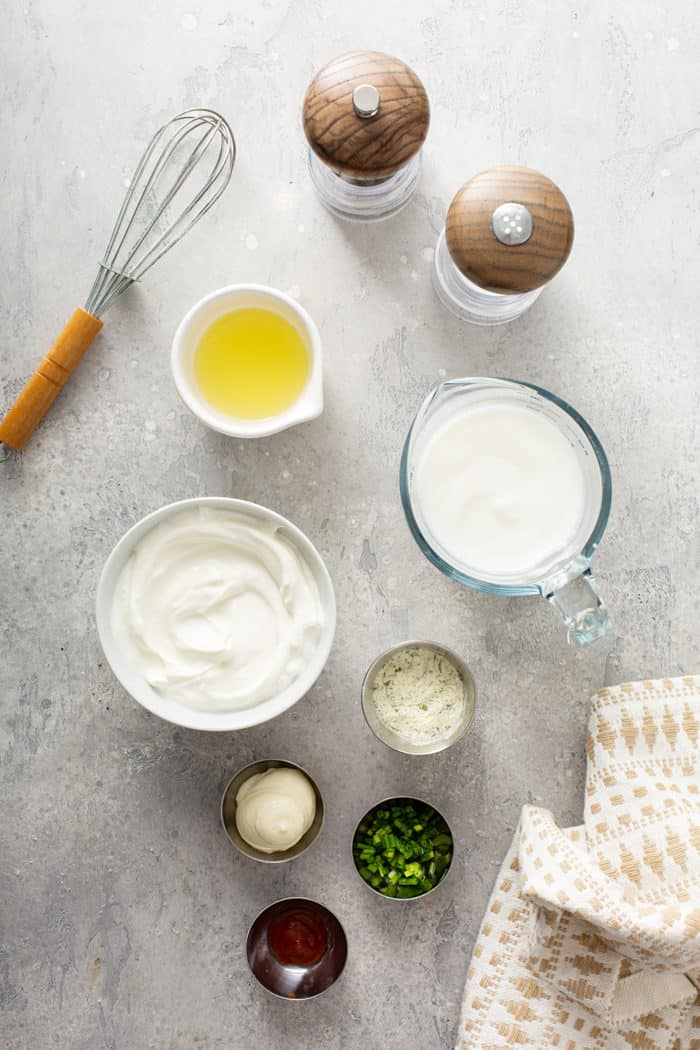 THE EASIEST HOMEMADE RANCH RECIPE
Everyone jokes about Americans, especially us Midwesterners, really loving ranch. Not all stereotypes are true but honestly, that one kind of is.
I get it, not everyone loves ranch dressing. But I think the bottled stuff just doesn't always paint ranch in the best light.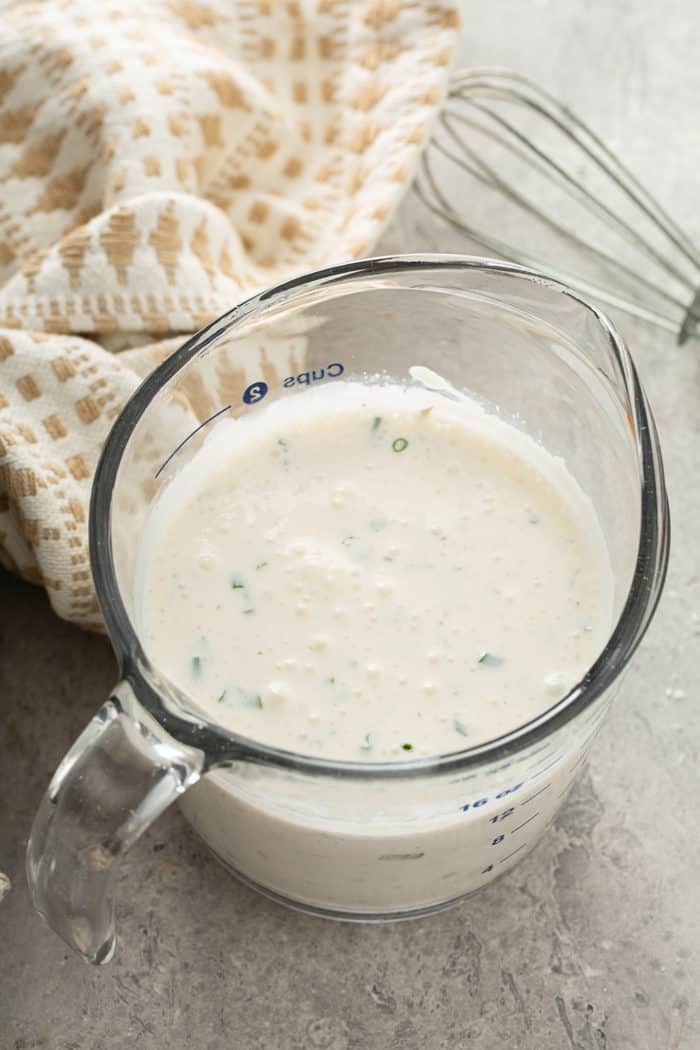 Remember how I'll only eat homemade blue cheese dressing? I'm not as extreme with ranch, but I do really prefer homemade ranch to store bought. I just don't always have all of the fresh herbs on hand to make it.
Thankfully, I've been keeping a batch of my Homemade Ranch Seasoning on hand so I can whip up Homemade Ranch Dressing or ranch dip any time I like.
Since the dressing uses ranch seasoning mix, I don't have to keep a bunch of fresh herbs around. Just a couple of tablespoons of the mix and a handful of other staple ingredients and we're on our way to a great, easy dressing.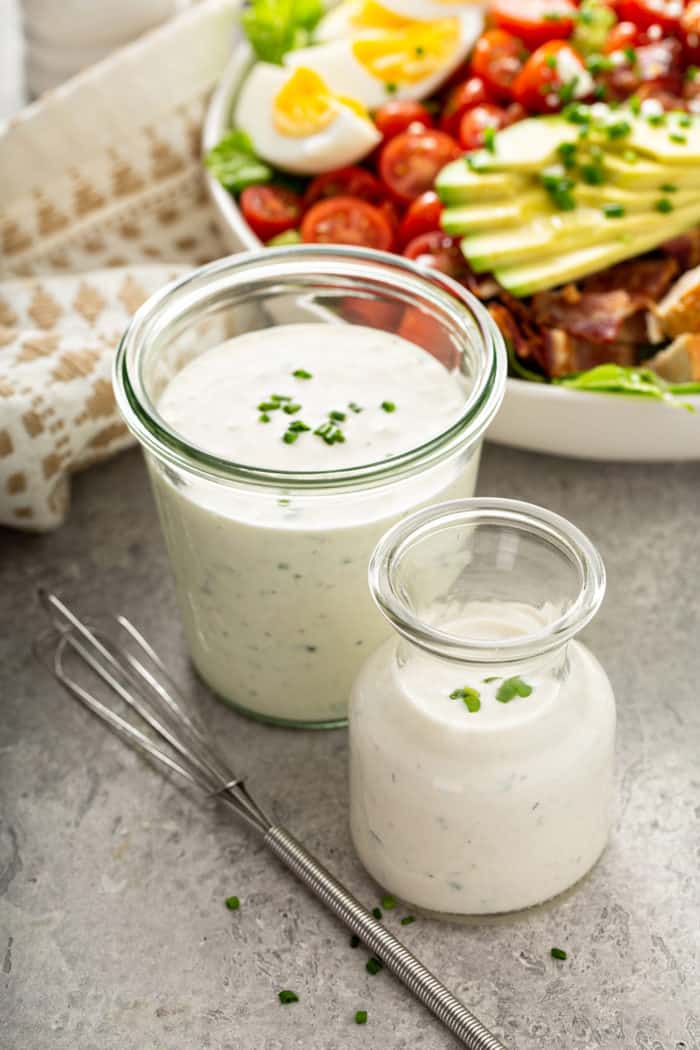 HOW TO MAKE THIS RANCH DRESSING
In addition to the homemade ranch seasoning, you will need:
¾ cup buttermilk
¾ cup sour cream
2 tablespoons mayonnaise
2 tablespoons homemade ranch seasoning mix
Juice of ½ a lemon
¼ teaspoon fine sea salt
¼ teaspoon black pepper
Couple dashes of hot sauce (optional)
1 tablespoon chopped fresh chives (optional)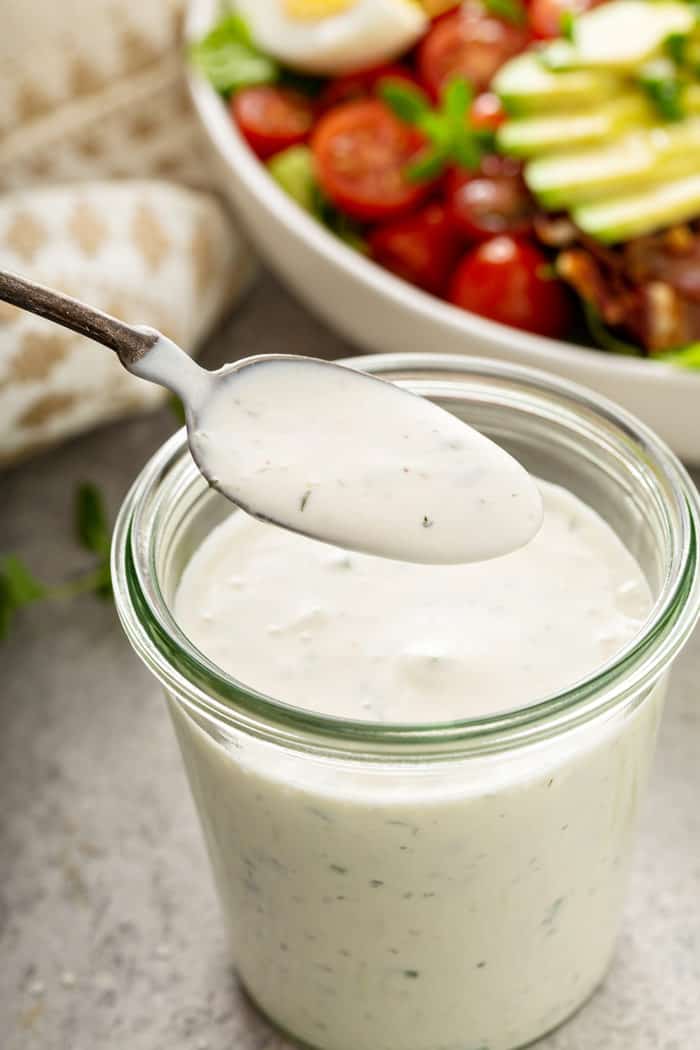 Even though the ranch seasoning has dried chives in it, I like to add a few fresh chives when I have them on hand. The dressing is still great without them, but even better with them.
I also like to add a couple dashes of my favorite hot sauce to my dressing, but that's totally up to you.
To make the dressing, just whisk together all of the ingredients. Refrigerate the dressing for at least 2-3 hours before serving so the dried herbs and spices can really do their thing.
Before serving, give the dressing a taste and adjust seasoning to taste.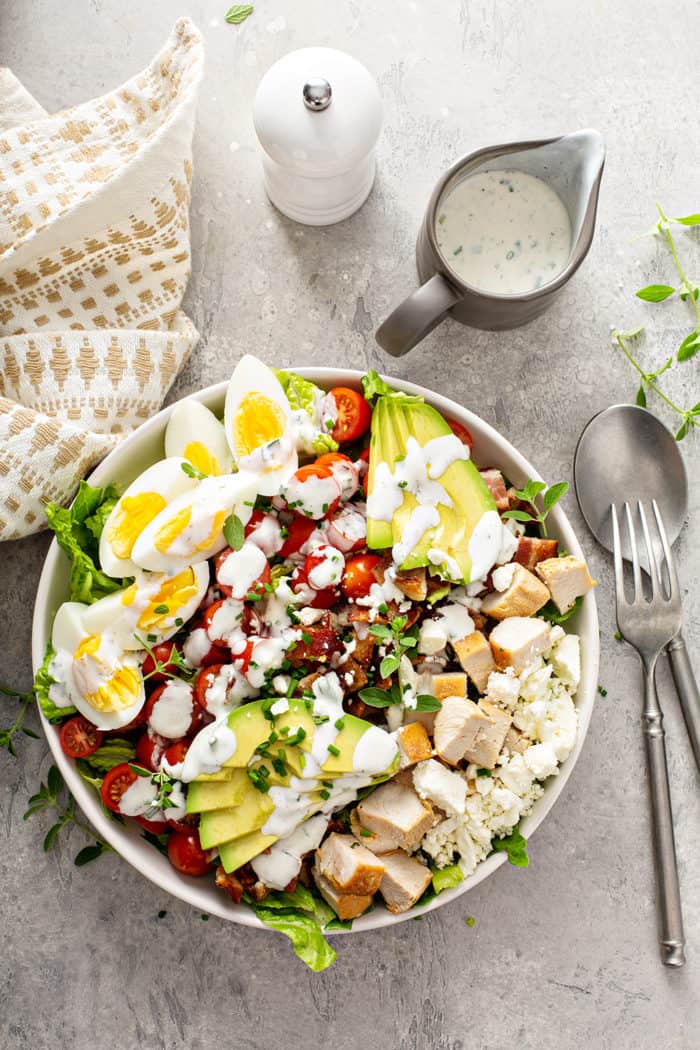 HOW LONG DOES HOMEMADE RANCH DRESSING LAST?
Store your Homemade Ranch Dressing in an airtight container. I prefer to use a glass jar or bottle, but plastic is fine, too.
The dressing will keep in the refrigerator for about a week.
Of course you can use this dressing on a salad, but you can also use it on Chicken Bacon Ranch Pizza, in Bacon Ranch Potato Salad, and in Amish Pea Salad. It also makes a great dip for Jo Jo Potatoes or anything else your heart desires.