Jiffy Corn Casserole is a classic for a reason! This side dish is easy to make and is a favorite for weeknights and holidays alike!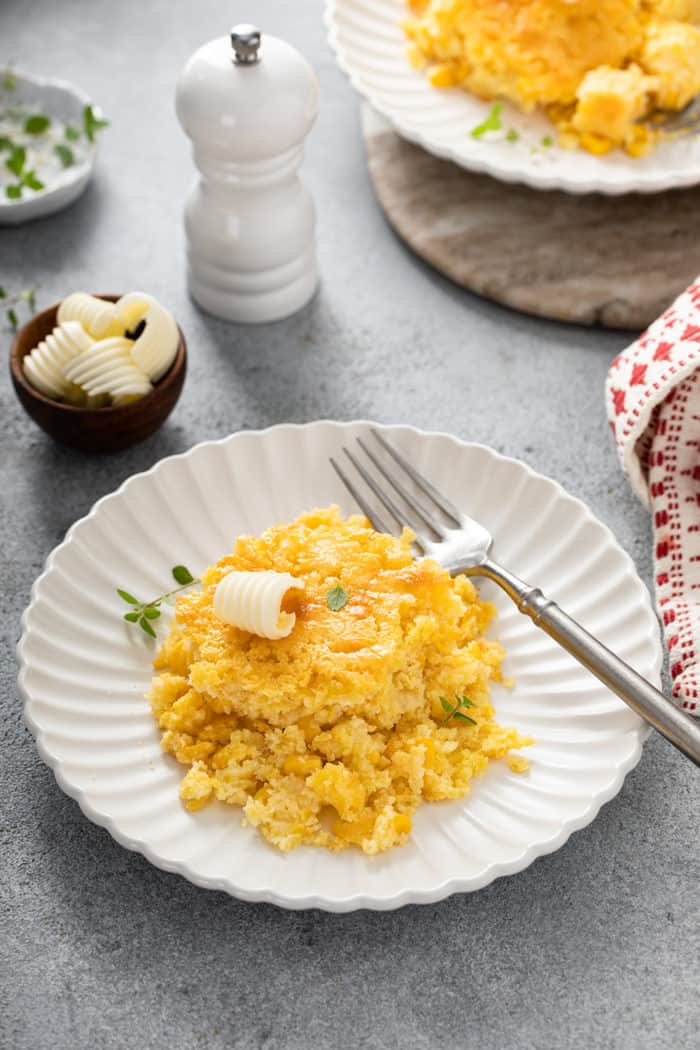 If you're at all like me, Thanksgiving dinner is all about the sides. Sure, turkey is fine, but my plate is typically loaded with sweet potato casserole, mashed potatoes, stuffing, and Jiffy Corn Casserole.
My mom is typically the one in charge of bringing the Jiffy Corn Casserole to Thanksgiving, but it's so simple that I've made it as a side for a roast chicken dinner and even a summer barbecue.
This casserole is easy to make and it comes together in just a few minutes, so it is definitely something you can add to your holiday menu at the last minute! Trust me, it's delicious!
WHAT'S IN JIFFY CORN CASSEROLE?
If you're like me, you probably like to keep a box or two of Jiffy mix in your pantry for nights when you need a quick pan of cornbread or corn muffins on the fly.
Sure, homemade cornbread is almost always the way to go, but it's hard to beat a pan of Jiffy cornbread when you're running short on time.
But did you know that you can use that same box of corn muffin mix to make a great corn casserole?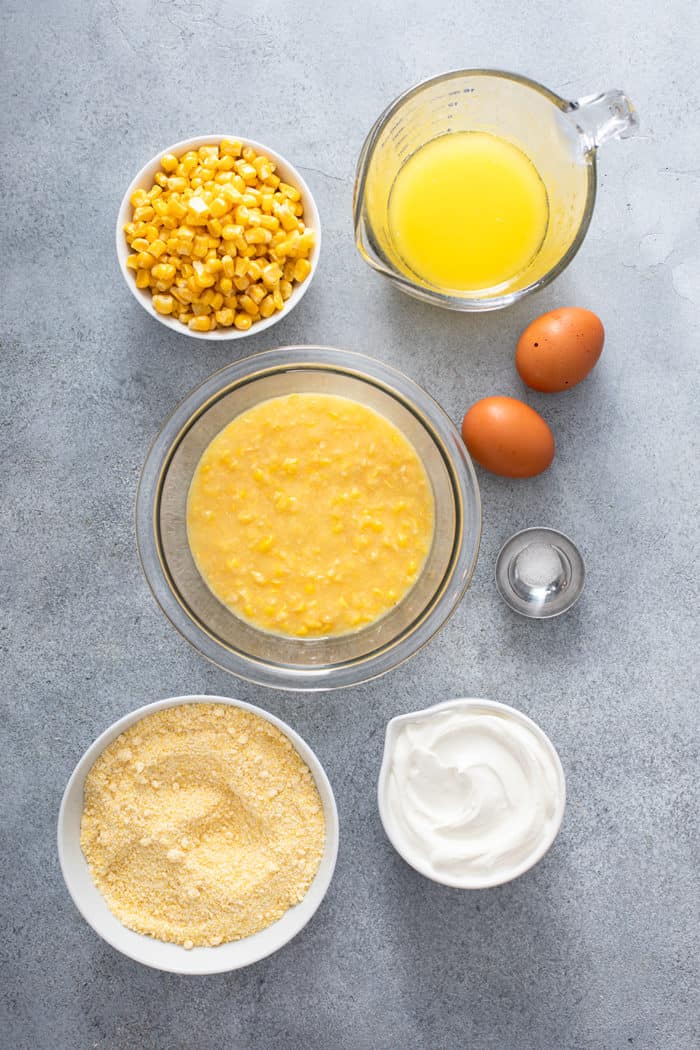 Jiffy Corn Casserole uses a few key ingredients in addition to a box of Jiffy Corn Muffin Mix to make a moist and flavorful corn casserole:
½ cup (1 stick) unsalted butter, melted
2 eggs
1 cup sour cream
1 (14.75 ounce) can cream-style corn
1 cup corn kernels, fresh or frozen (thawed)
¼ teaspoon salt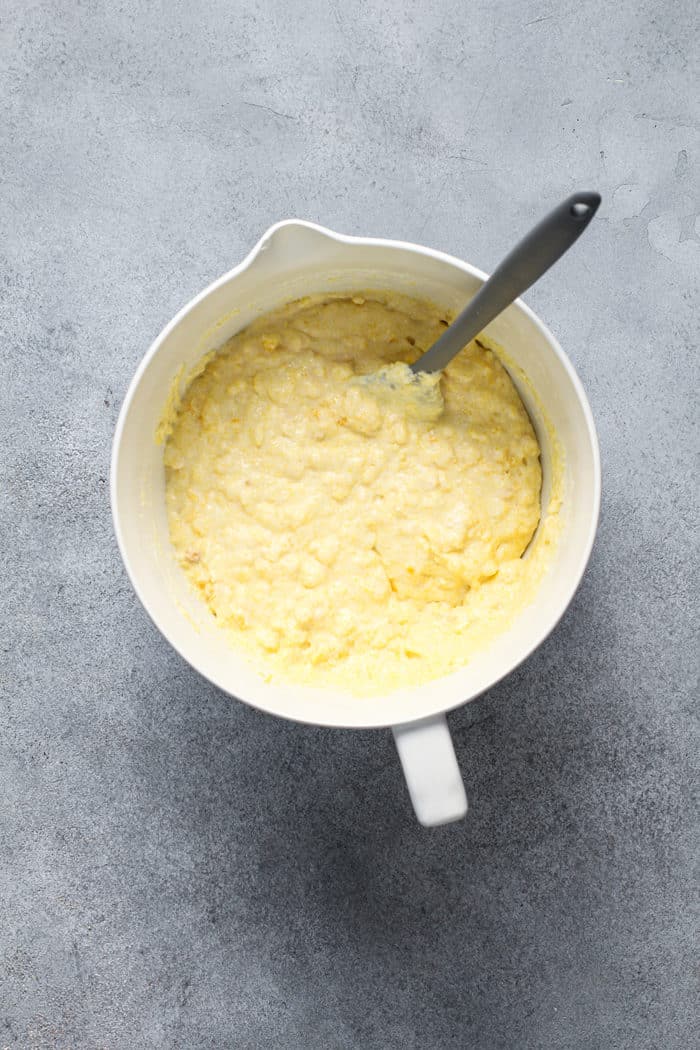 When fresh sweet corn is in season, I like to use corn cut straight off the cob in this recipe. It packs such a punch and really adds to the flavor of the casserole! But when in doubt, grab a bag of frozen corn – it'll still be delicious.
If you don't have sour cream on hand, you can use 1 cup of plain Greek yogurt. I do recommend using full-fat yogurt instead of nonfat, though.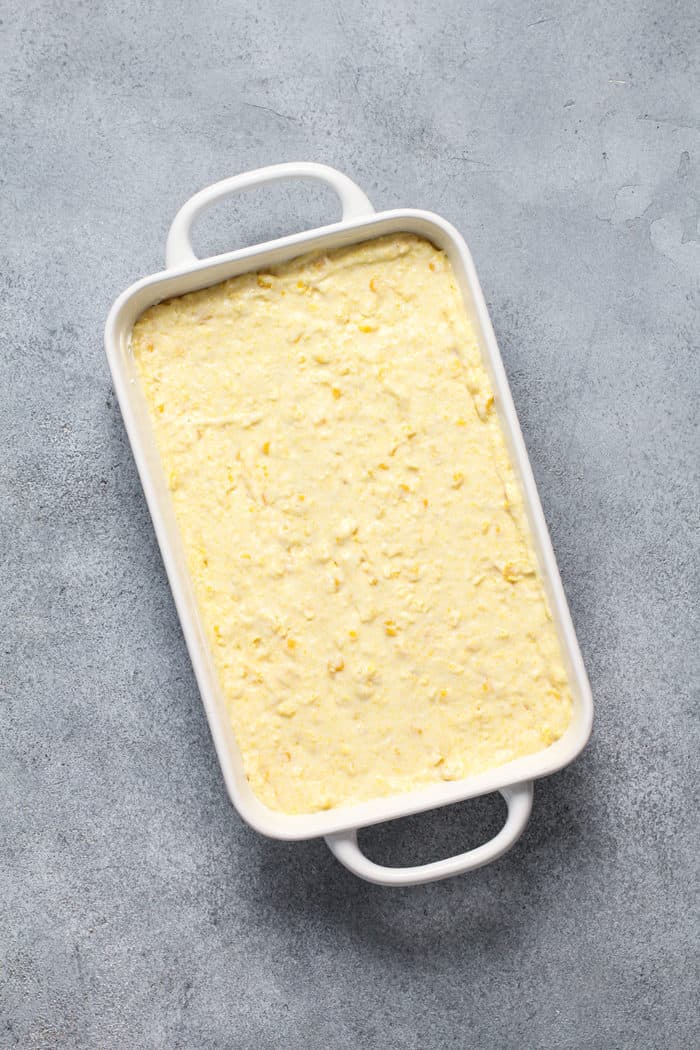 HOW TO MAKE CORN CASSEROLE WITH JIFFY MIX
Grab your favorite 1 ½-quart baking dish. It doesn't matter what size or shape it is, as long as it'll hold 1 ½ quarts. Spray it with nonstick cooking spray and set aside.
In a large bowl, whisk together the melted butter, eggs, and sour cream. Stir in the cream-style corn and the corn kernels, followed by the salt and corn muffin mix.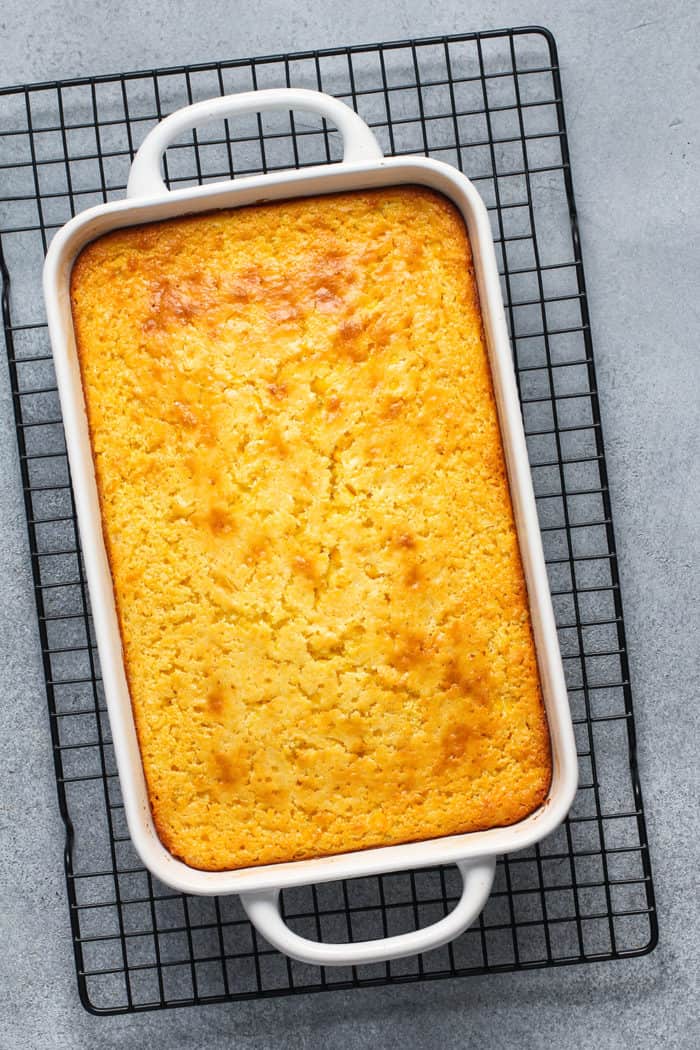 Stir this mixture until well combined, then pour it into the prepared baking dish and use a spatula to smooth the top.
Bake the casserole for 40-55 minutes or until the top is golden and the center is set.
Voila! With less than 10 minutes of hands-on time, you have a simple side dish that is equally at home alongside your Thanksgiving turkey and sweet potato casserole as it is next to Ritz Cracker Chicken and honey glazed carrots on a weeknight.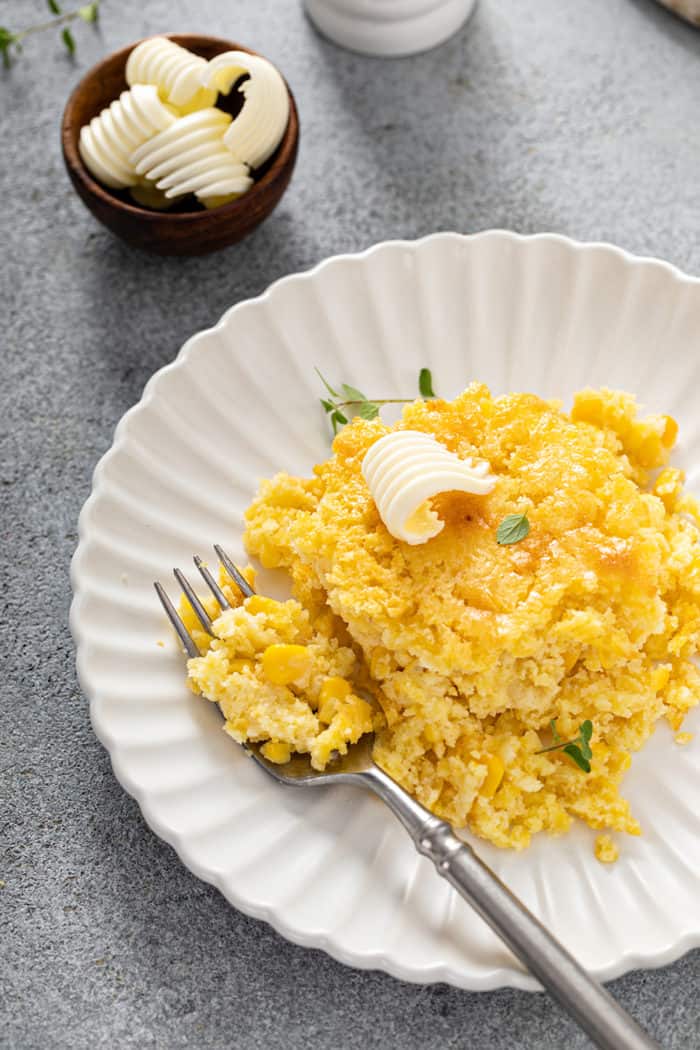 CAN THIS RECIPE BE DOUBLED?
If you're making Jiffy Corn Casserole for a crowd, you're in luck because it doubles well!
Simply double all of the ingredients, including using two boxes of corn muffin mix instead of one, and bake it in a 13×9-inch baking dish.
Since you're making a larger batch of the casserole, you'll likely need to bake it for at least 10 minutes longer, depending on your oven. Start checking it around 55 minutes and add more time as needed.