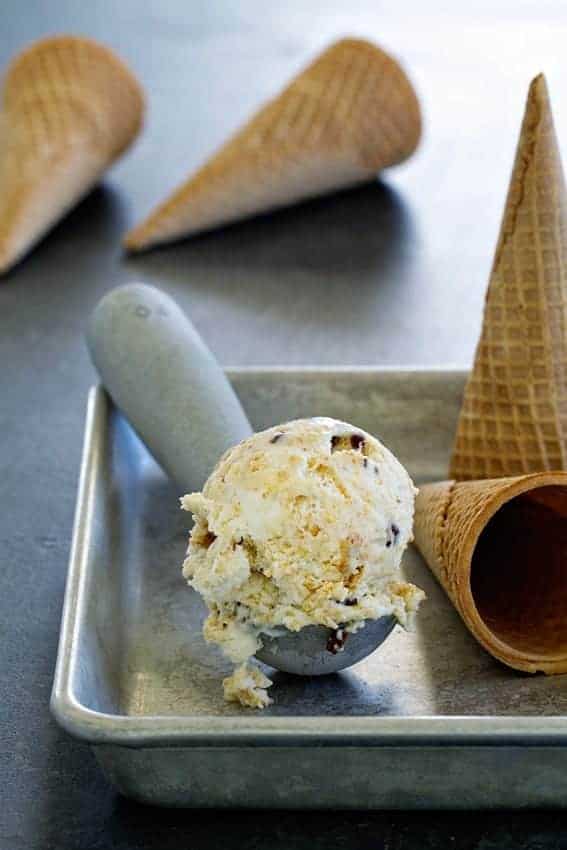 No-Churn S'mores Ice Cream is everything you love about that campfire treat, in frozen form. Chunks of milk chocolate bars, graham crackers, and melty marshmallows make this one incredible dessert.
This is a sponsored post on behalf of Campfire® Marshmallows. All opinions are my own. Thank you for supporting the brands that continue to make My Baking Addiction possible.
We just returned from our vacation to Gasparilla Island in the Sunshine State (insert sad face here). It's pretty much our favorite place in Florida. I filled up my Instagram feed with sunset and beach pictures, and I'm not even a little bit sorry about it.
The tranquil, turquoise water, gorgeous beaches and laid back vibe keeps us coming back year after year. We also fell in love with a little condo on the beach that has started to feel like our home away from home. We stay there each time we visit and it gets a little harder to leave every time.
It's become our "if we ever win the lottery" spot. But since we haven't played the lottery in years, I don't know if that little dream of ours will ever come true.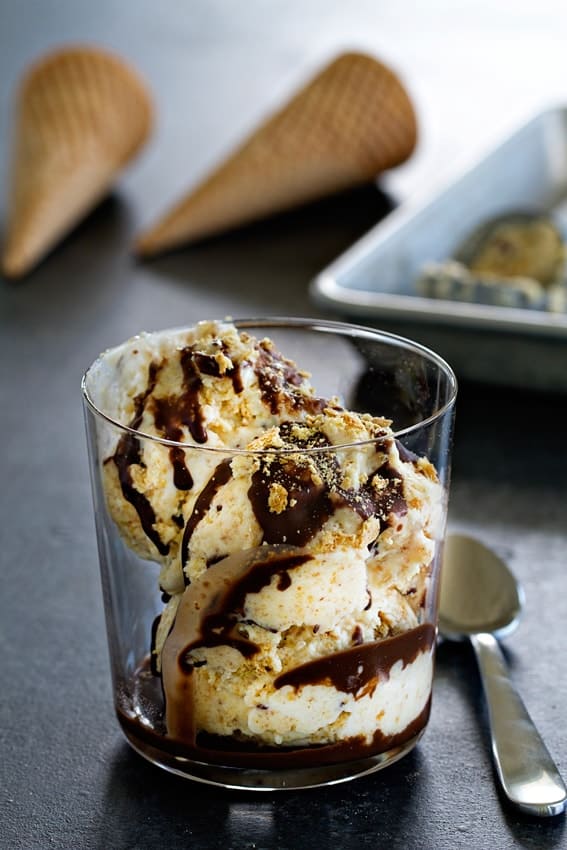 I know I've probably bored you over the last few months with my complaints about the lack of summer we're experiencing here in Ohio. Well folks, it's here in all its hot, humid, 95°F glory. Clearly there is no pleasing me, because whoa. I know I shouldn't complain, BUT I'm going to anyway – it is freaking hot outside! And since Elle has a full on obsession her new water table, we've been sweatin' it up in the driveway – as you do when you have no lawn.
Since the past few days have been pretty unbearable, I just wasn't even remotely interested in cranking up the oven to bake or cook anything. We've blasted through our supply of slurpable ice pops, so I thought I'd whip up a batch of No-Churn S'mores Ice Cream.
No-churn ice cream recipes have been my jam the last few months. From No-Churn Mudslide Ice Cream to No-Churn Funfetti Cake Batter Ice Cream, it's how we're doing summer! And it couldn't be easier! I'm actually obsessed because with a few ingredients and hardly any mess, we have irresistible ice cream in our freezer at all times.
No-Churn S'mores Ice Cream combines all of the delicious flavors of a traditional s'mores, but without all that open flame. I mean, let's be real. My hair couldn't handle any more heat. I am not a fan of looking like a wilted flower, is what I'm saying. So we're keeping it cool with delectable chunks of real chocolate bars, and graham crackers two ways – finely ground, and in big chunks. And the most amazing part of all – Campfire® Marshmallows melted and mixed into the ice cream base.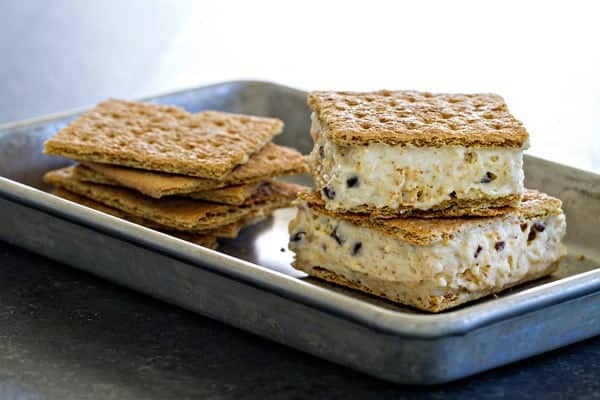 You can kick the whole s'mores thing up a notch by sandwiching the No-Churn S'mores Ice Cream between graham crackers and freezing them for a bit. Super easy and so darn delicious!
This is an ice cream you'll make again and again – even in the dead of winter. I swear it. It's just that good.
As you may remember from my No Bake S'mores Cheesecake, I'm partnering with Emily from Jelly Toast and Campfire® Marshmallows. You'll see more recipes from us, and even more exciting stuff as the year goes on.
We even created a Marshmallow Madness Pin Board where we'll pinning loads of delicious marshmallow recipes from our favorite food sites.
For more information about Campfire® Marshmallows, find them on them on Facebook and Twitter.
If you love marshmallow-y things as much as I do, be sure to check out my Strawberry Marshmallow Fudge and these decadent S'mores Trifles.