There are few things better than warm-from-the-oven Pretzel Rolls brushed with butter and sprinkled with coarse salt. These Pretzel Rolls are easy to make and divine when served with even more butter.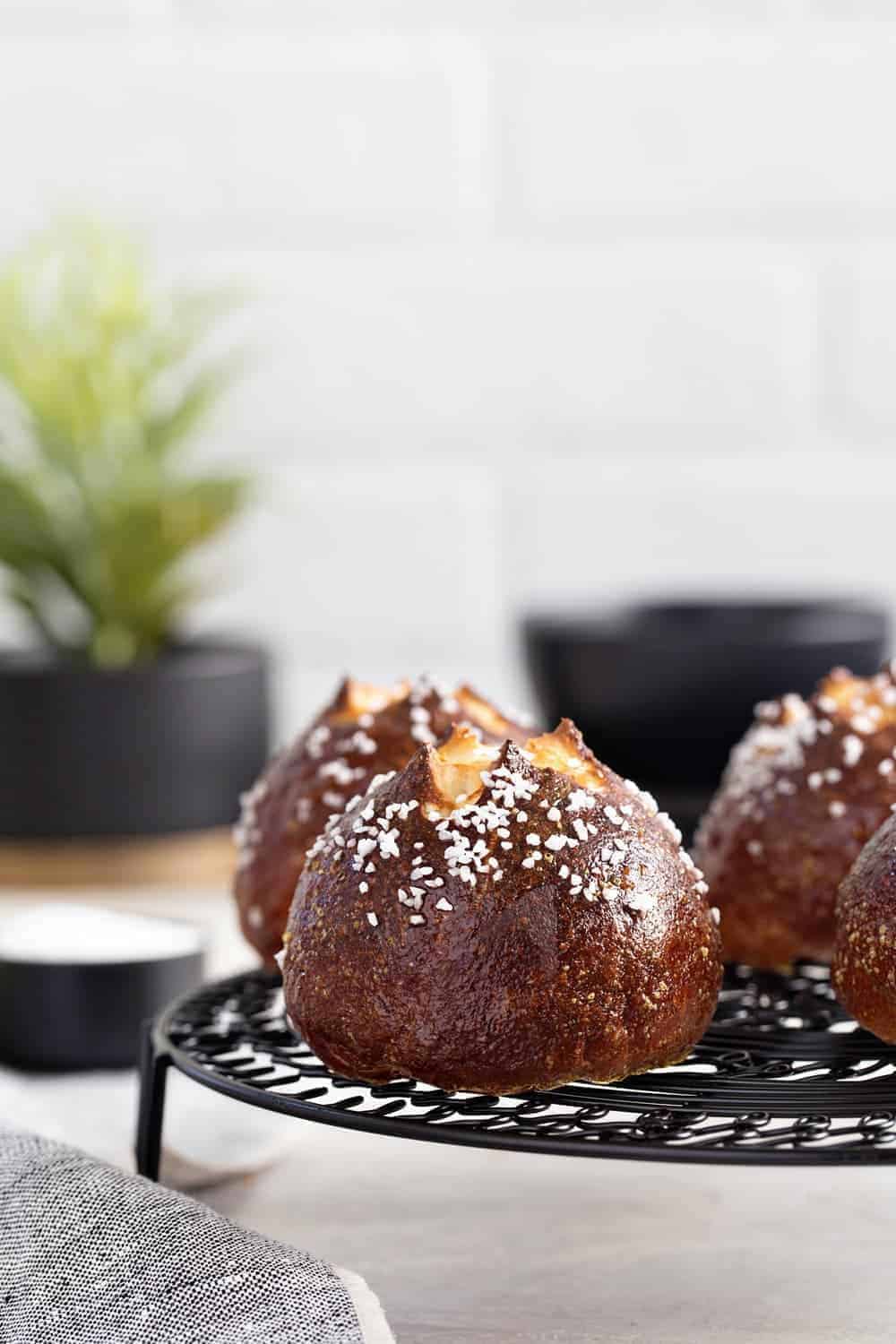 Eric and I go through phases with going out to eat and honestly, so does Elle.
She's very much into eating at home right now which I totally get because waiting 30 minutes for a corn dog at a restaurant can seem like an eternity to a 4-year-old. But she'll happily wait hours for me to roast a chicken, or make homemade spaghetti sauce.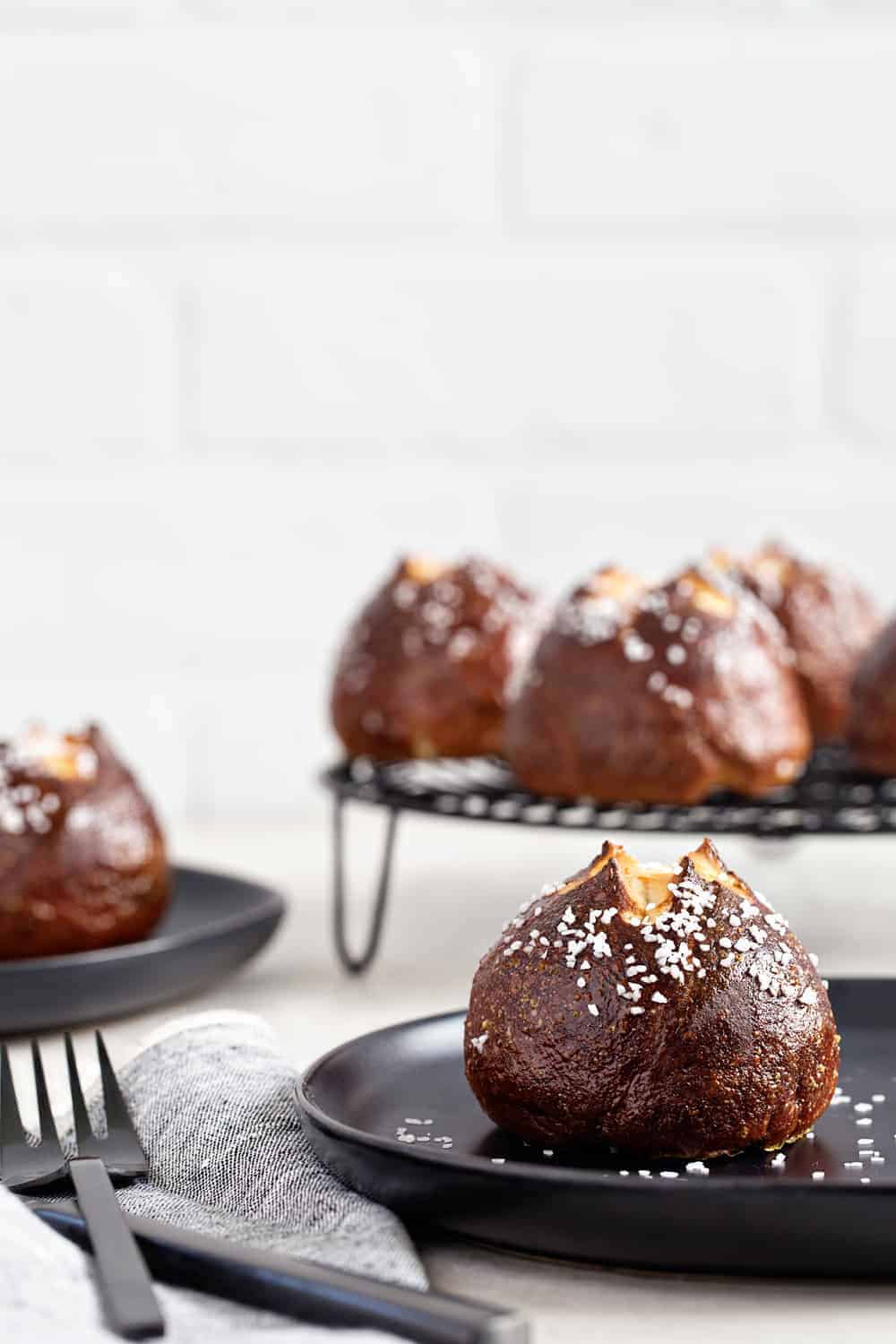 She's turning into a home body just like her mama, and I kinda love it.
We have a few spots around town that we head to because we know we'll get a great meal with awesome service.
We have a short list of places for tacos and guac, burgers, pizza and of course, steaks.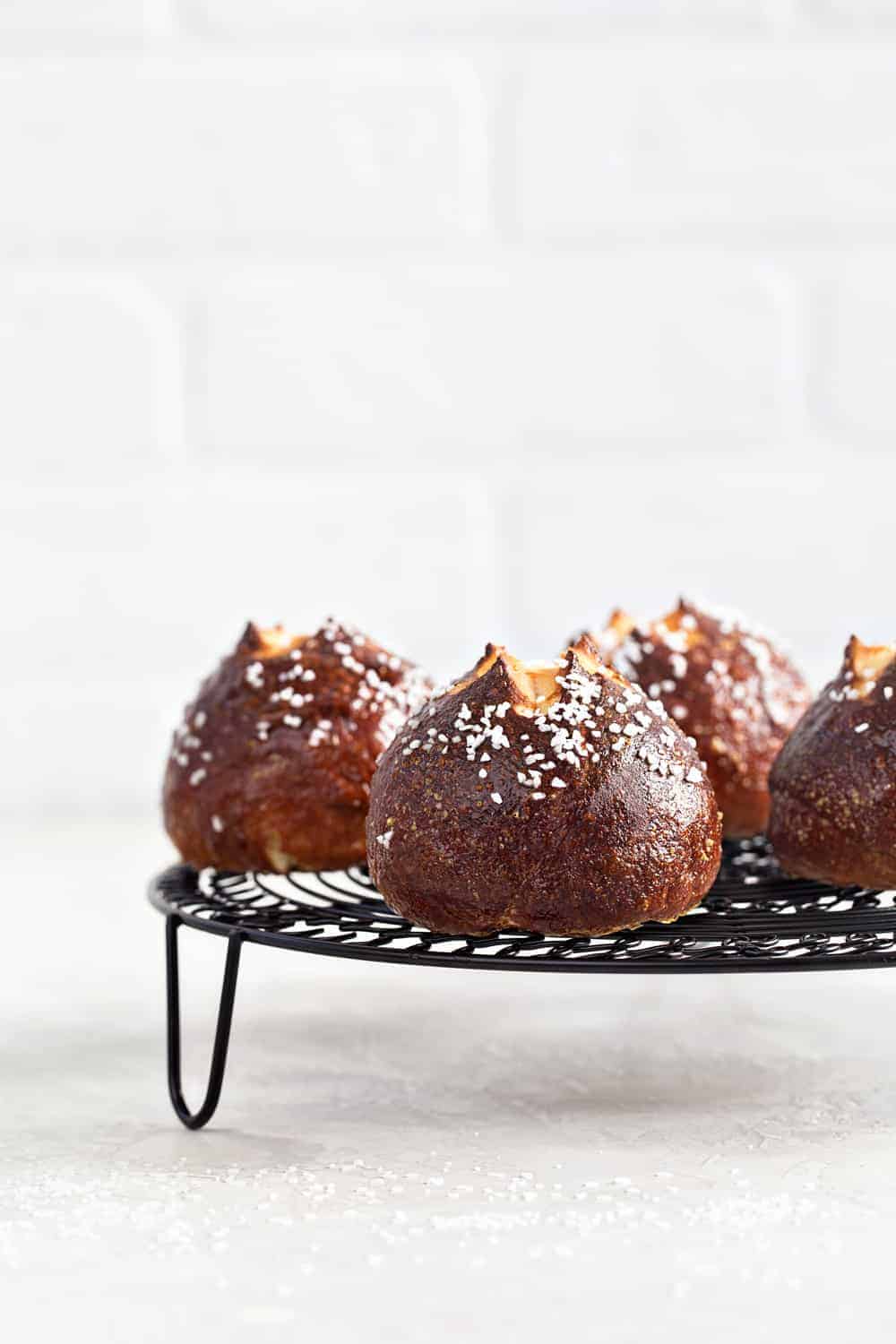 My personal favorite is the steakhouse because they serve the most delicious pretzel rolls that are slathered in butter and served with 2 additional sides of butter. I mean, how could that ever be a bad thing.
Add a bowl of their lobster bisque and I'm in heaven. Seriously, I don't even need the steak.
We're a soft pretzel loving family, so if they're on the menu, we're going to order them almost every time. But this place serves soft pretzel rolls as their bread course and they're all kinds of amazing.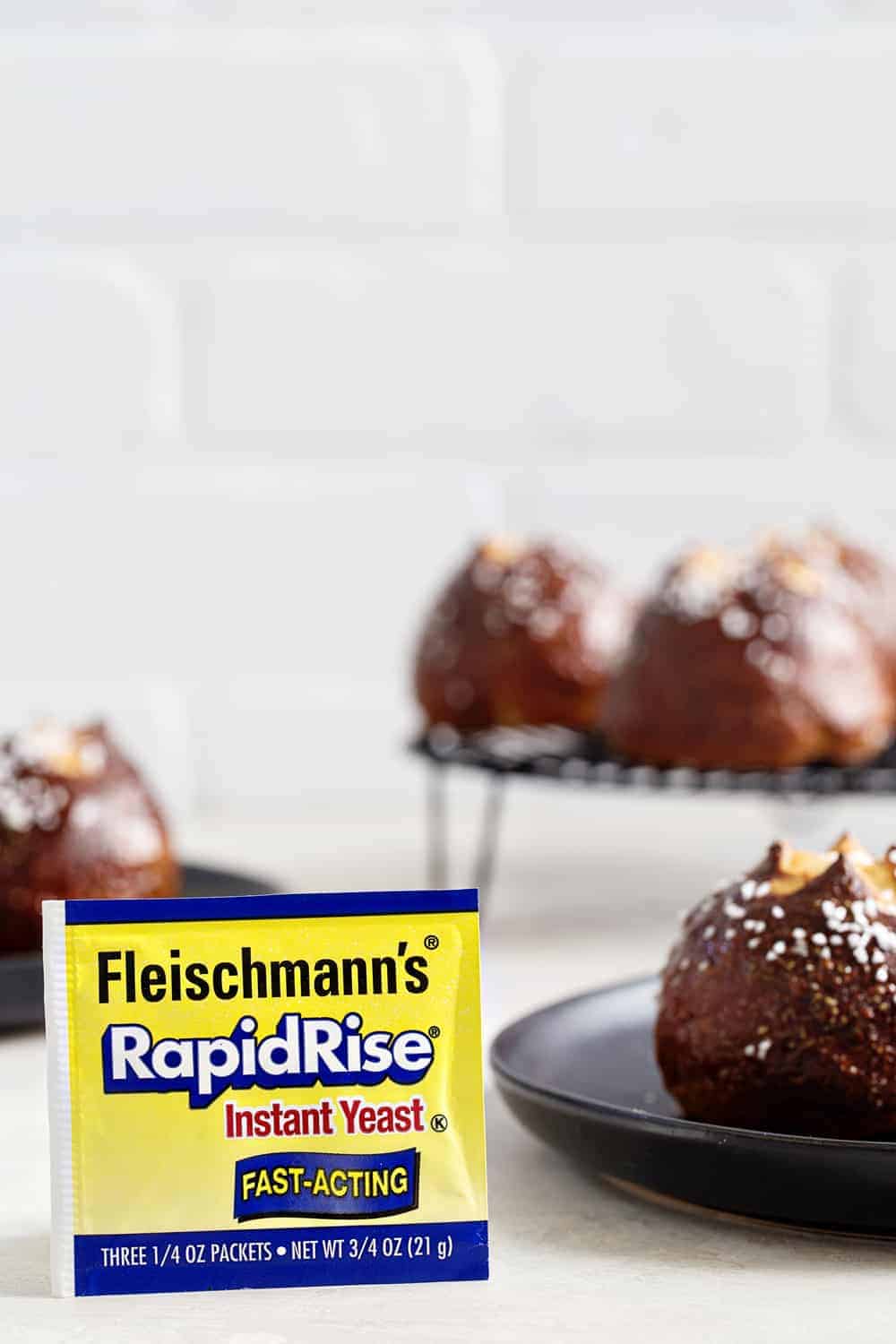 PRETZEL ROLL RECIPE
When my friends at Fleischmann's asked me to recreate their Pretzel Bread recipe, I couldn't help but immediately think of the pretzel rolls at our local steakhouse. It was pretty much a no-brainer to turn this recipe into rolls, brush them with melted butter and top them with a sprinkling of pretzel salt.
Of course, you can always use this Pretzel Roll recipe to make pretzel bread. If you want to go that route, simply shape the dough into two equal loaves and proceed as written from there.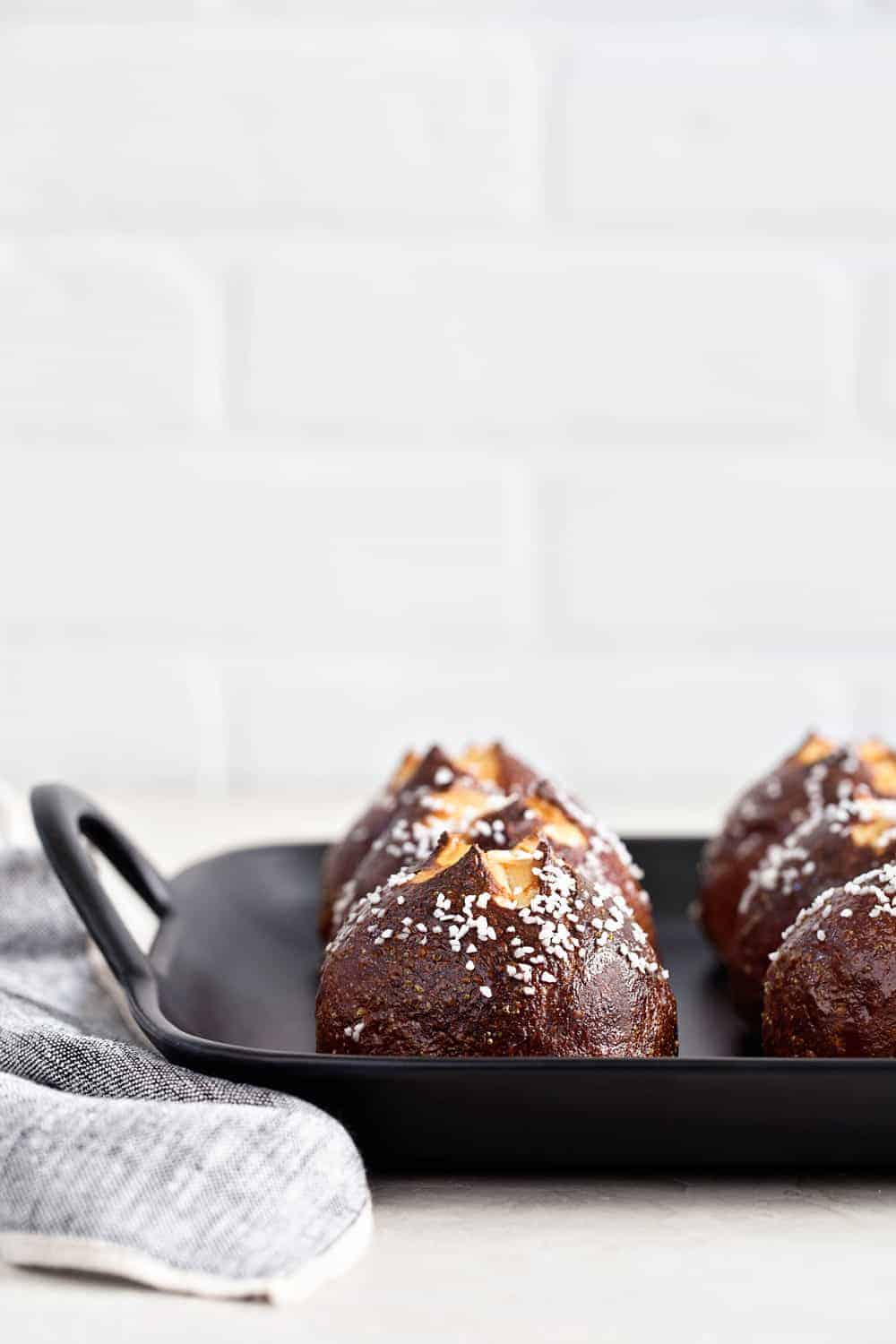 Personally, I'm going to stick with Pretzel Rolls because the serving options are pretty endless.
Serving them warm with cinnamon butter is my personal favorite, but you could also serve them with beer cheese dip, or pepper jelly alongside chili, or even slice them in half and use them as buns for your favorite burger. I think they'd be awesome with my Easy Crockpot Pulled Pork or BBQ Beef.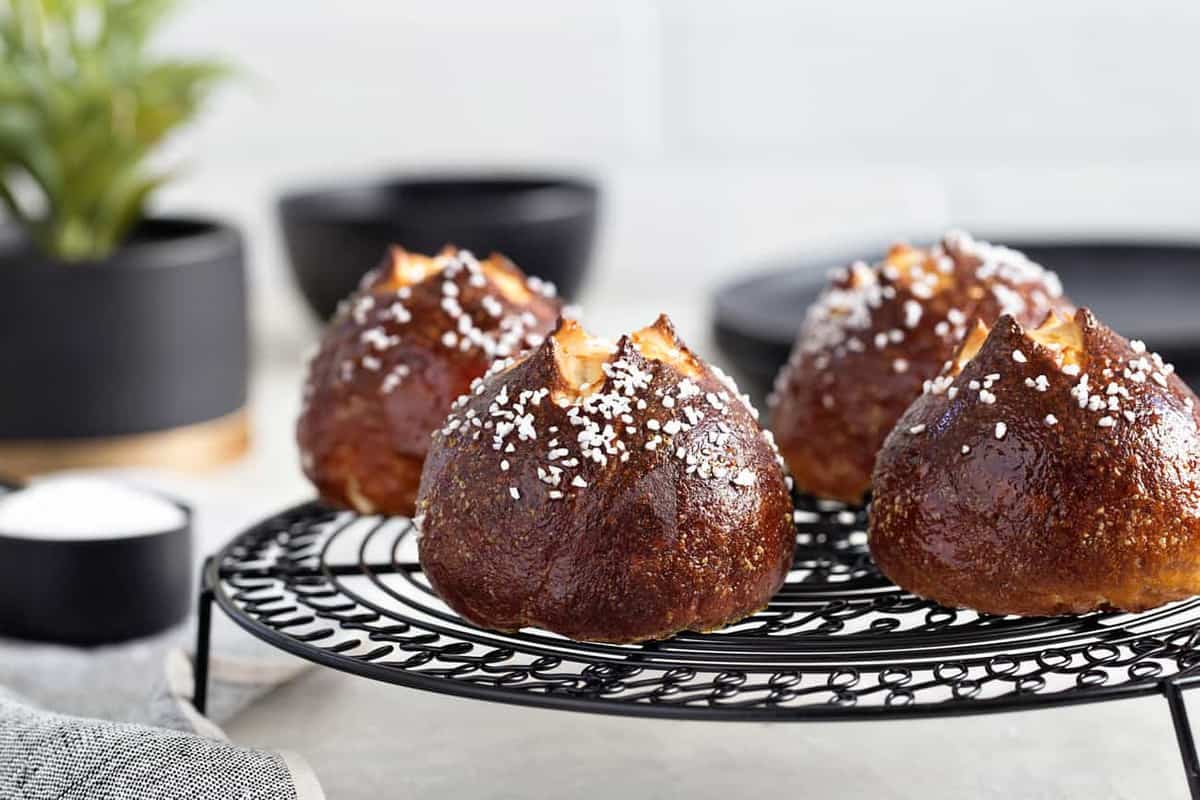 HOW TO MAKE PRETZEL ROLLS
Making pretzels at home seems really intimidating because of the whole baking-soda-bath situation, but I promise they are actually way easier to make than you think.
This Pretzel Roll recipe starts with a pretty easy yeast dough. We already know and love using Fleischmann's® RapidRise® Yeast since we can add it right to the dry ingredients without dissolving it first, so it's perfect for keeping things simple here.
After a bit of kneading, let the dough rise for an hour. This is the only time the dough has to rise (thanks again to Fleischmann's® Yeast RapidRise®), so Pretzel Rolls are something you can make on the fly without a lot of time on your hands.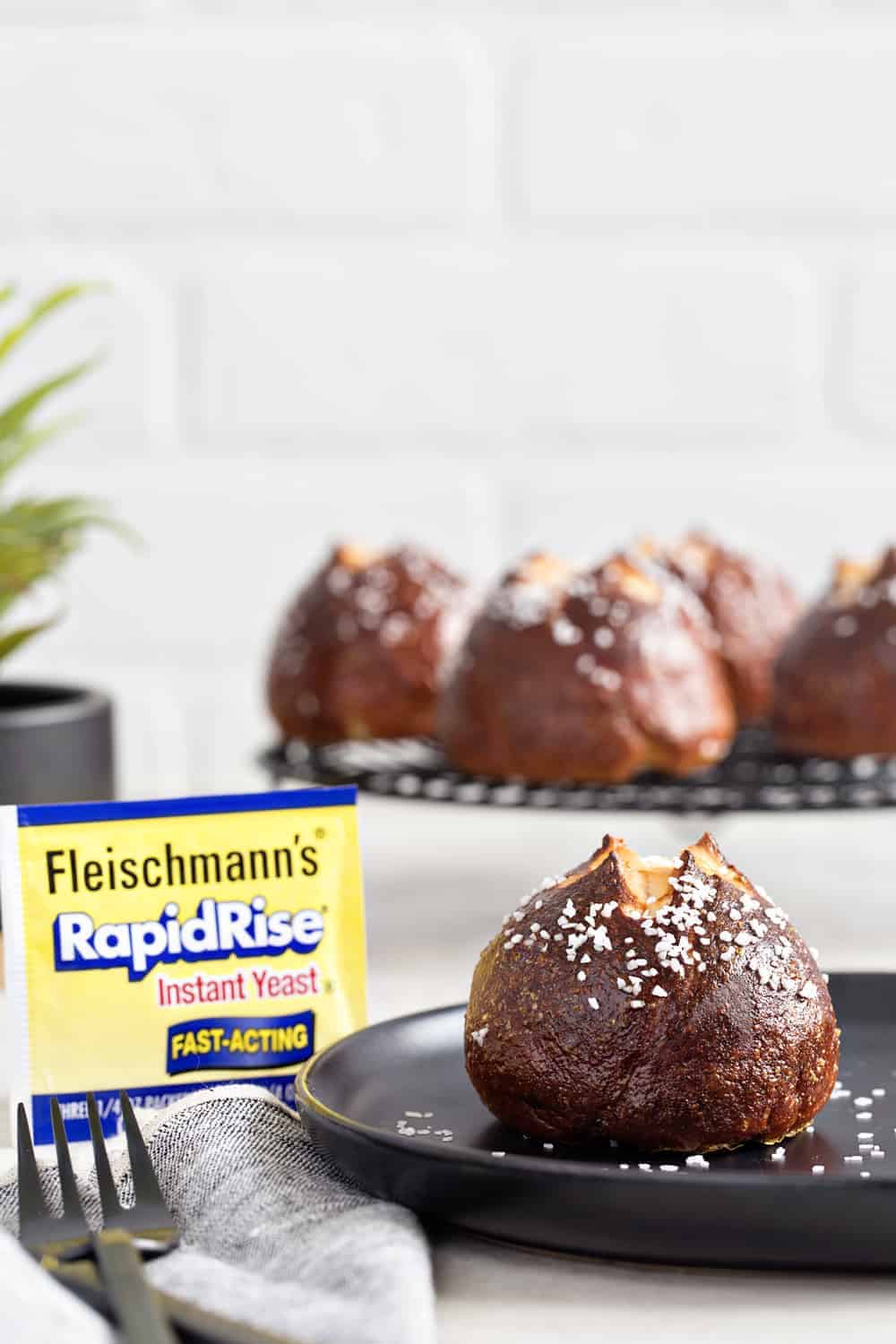 Once the risen dough is shaped into 8 rolls, we have to give them a dip in a baking soda bath.If you've never made pretzels or bagels before, you might be wondering why this step is necessary.
There's a lot of science and chemistry involved, but the pH level of the baking soda bath changes the way the Pretzel Rolls brown in the oven and the chewiness of the crust. Basically, if you skip this step, you're just making plain rolls, which may still taste good, but they won't be Pretzel Rolls!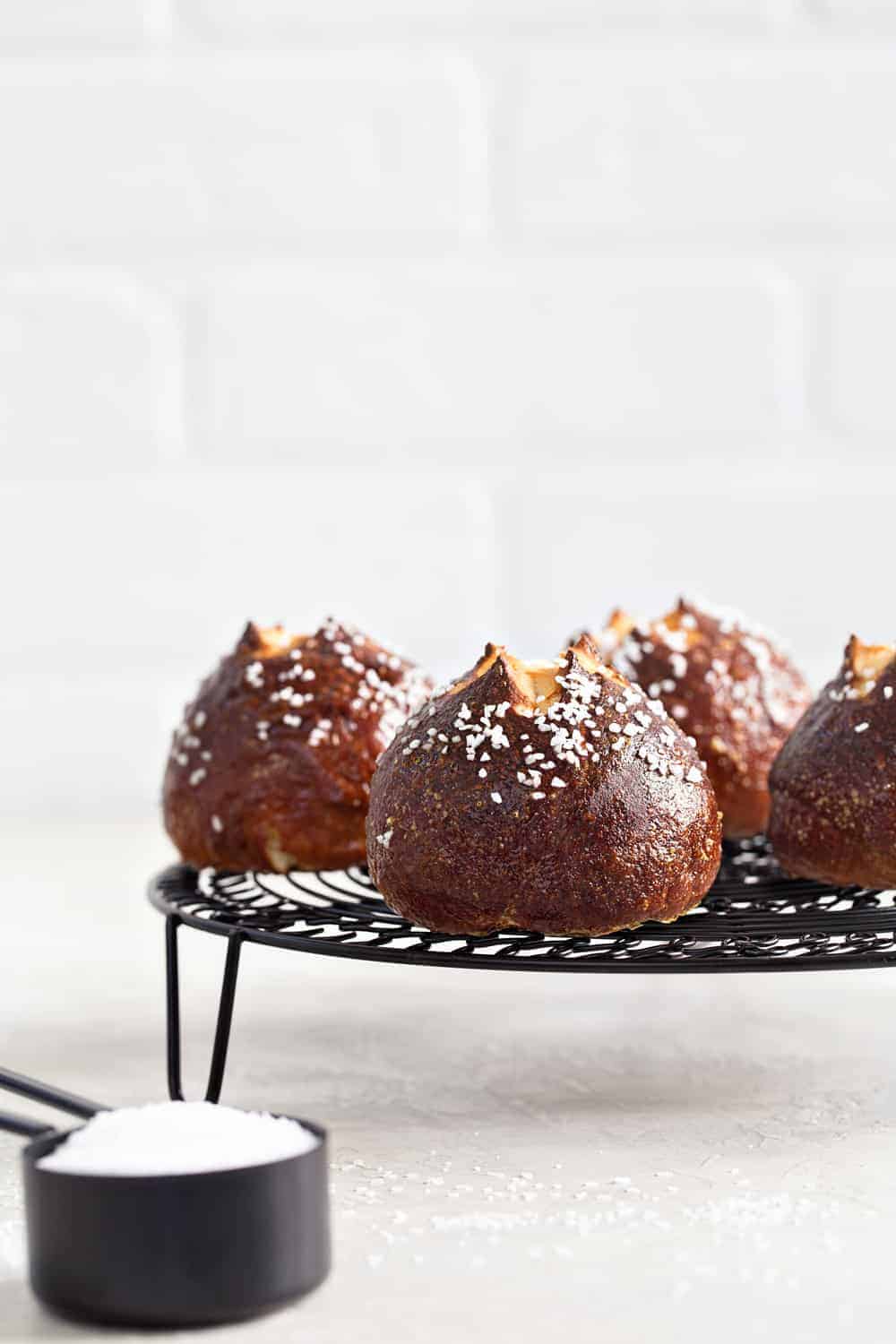 After their dip, the rolls go onto a greased baking sheet and get a little egg wash before heading into the oven.
Once baked, I like to brush my Pretzel Rolls with melted butter and sprinkle them with pretzel salt or coarse sea salt. And of course, serve them with cinnamon butter, just like our local steakhouse.
However you like to serve them, I know you'll love Pretzel Rolls as much as we do.