Pumpkin charlotte is a creamy, no-bake dessert that's perfect for entertaining. It looks fancy, but is so easy to put together!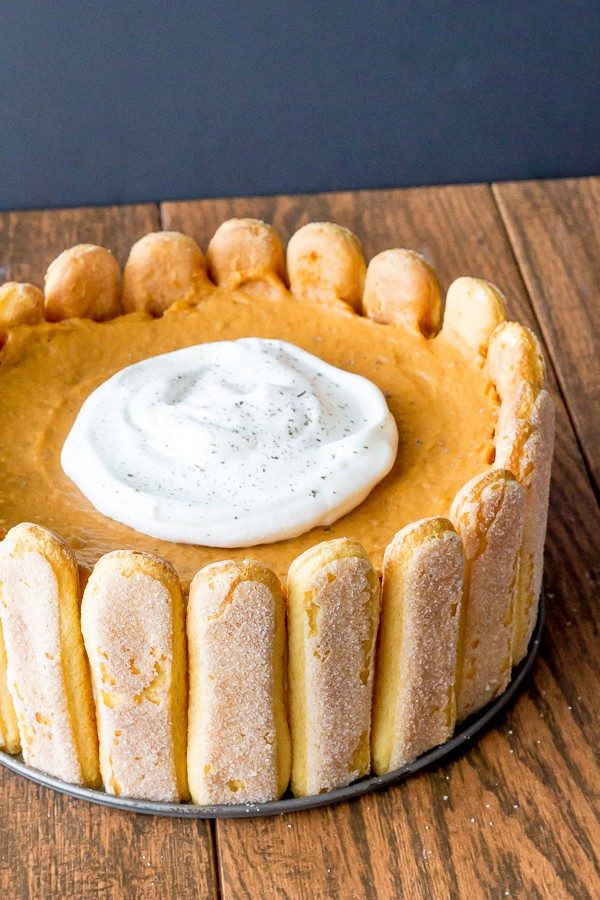 Hi, I'm Megan from Stetted and I'm happy to be posting for you today! It's no secret to anyone who knows me that I love pumpkin and think pumpkin pie should be a year-round dessert. I even insisted on pumpkin pie for the baby shower my coworkers threw for my first baby. Unsurpisingly, that child now loves pumpkin pie as well.
Sometimes, though, I get tired of making pumpkin pie. Making the crust, rolling it out, making the filling, trying to not spill the filling all over the counter as I pour it in, and then trying to not spill it out of the pie pan as I put it in the oven… My general lack of depth perception and clumsiness often results in kitchen disaster, let's just say.
I've turned to other pumpkin treats in the past, like this chocolate pumpkin bundt cake and the unexpected pumpkin persimmon walnut bread, but I wanted something that still really boasted the flavor of pumpkin.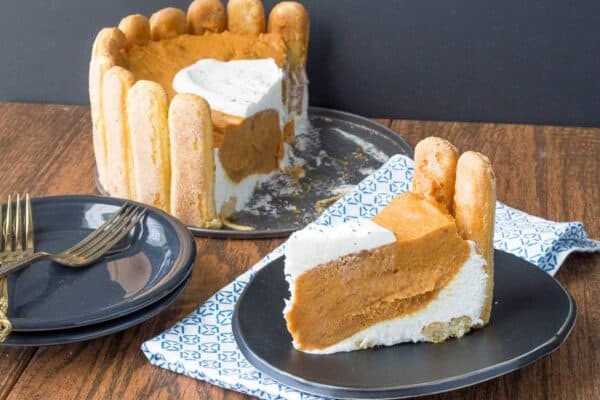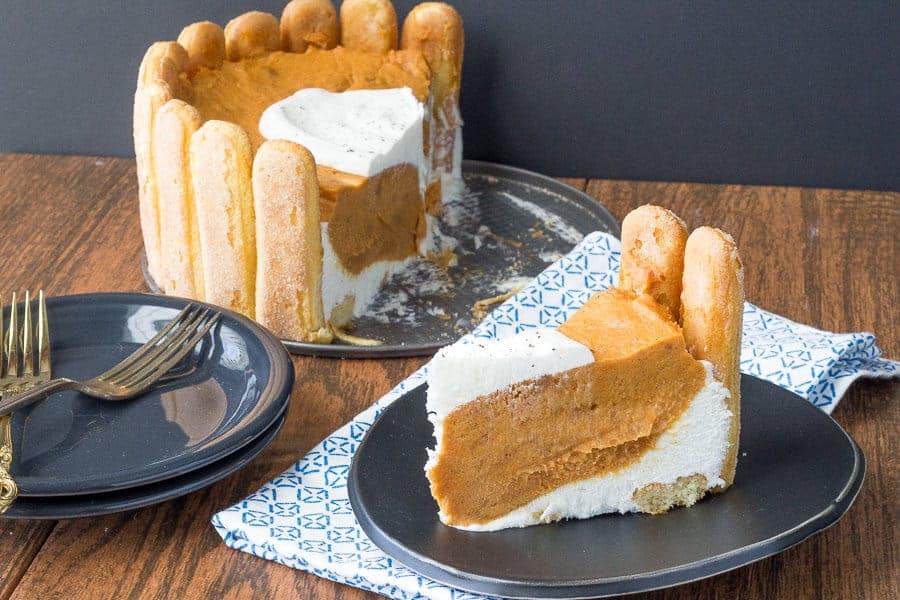 I came across this recipe for pumpkin charlotte and I knew it would be a hit at my house. Crispy ladyfinger cookies form the crust and sides, and the filling only requires the use of a mixer. Done and done.
I love how the ladyfingers make this dessert look fancy, but it's really just a pudding-based dessert. That means you get both your stellar hosting points, and your yummy dessert points.
The original recipe calls for cream cheese, but I swapped in ricotta cheese. While it doesn't make the bottom layer quite as firm, it does reduce the calories a bit as well as makes the overall dessert even more light and fluffy. You can use cream cheese, if you prefer — it will need to be at room temperature before mixing, so it can be completely smooth and creamy.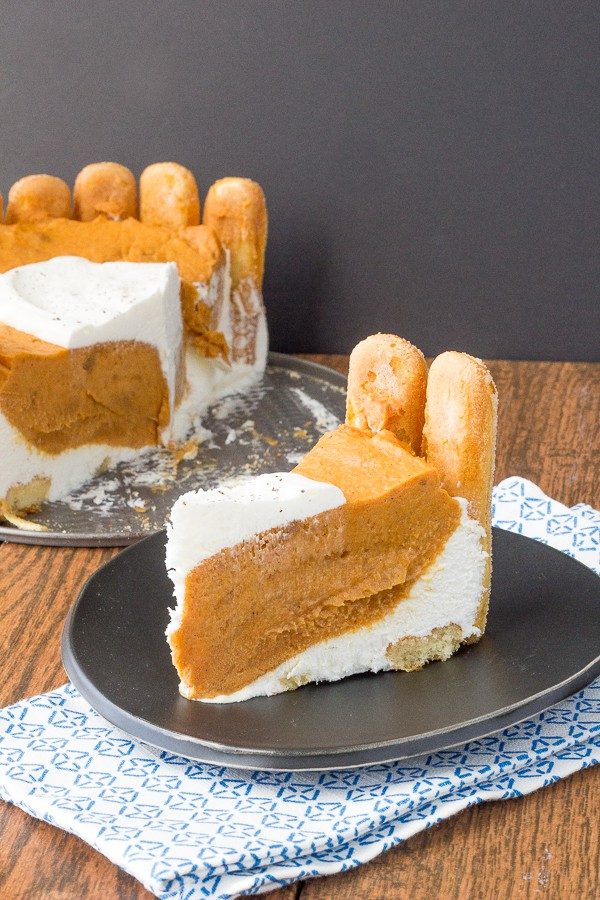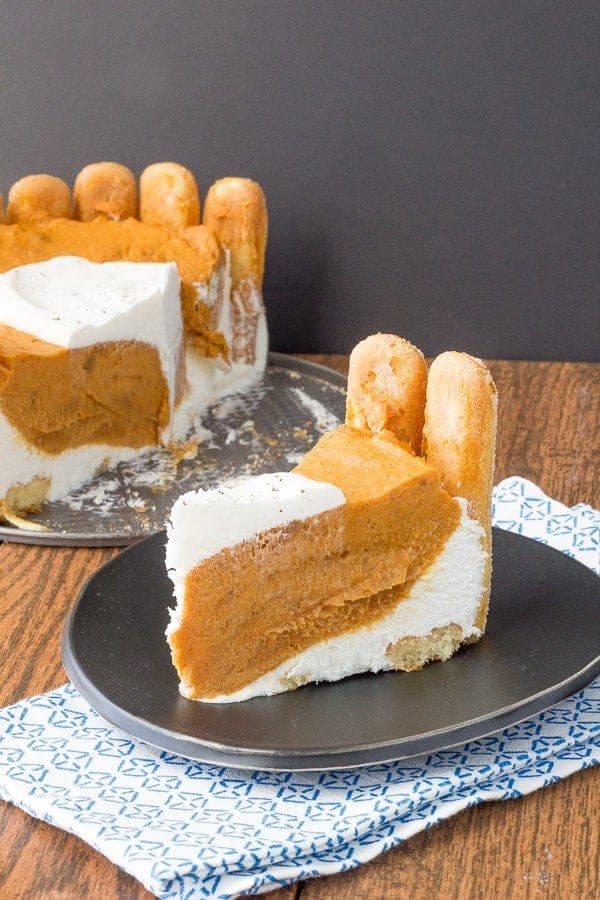 You will want to make sure the pumpkin charlotte is completely set and firm before serving, or it will be difficult to slice. It loses some of its structure on the plate, but that doesn't make it any less delicious!
My kids gobbled up this pumpkin charlotte and actually licked their plates. You can't go wrong!
For more delicious pumpkin recipes, be sure to check out this pumpkin roll and pumpkin crunch cake here on My Baking Addiction.