Apple season is upon us. Whether you have a bushel of fresh picked apples or just a few apples handy, here are 10 apple desserts to satisfy your autumn baking needs.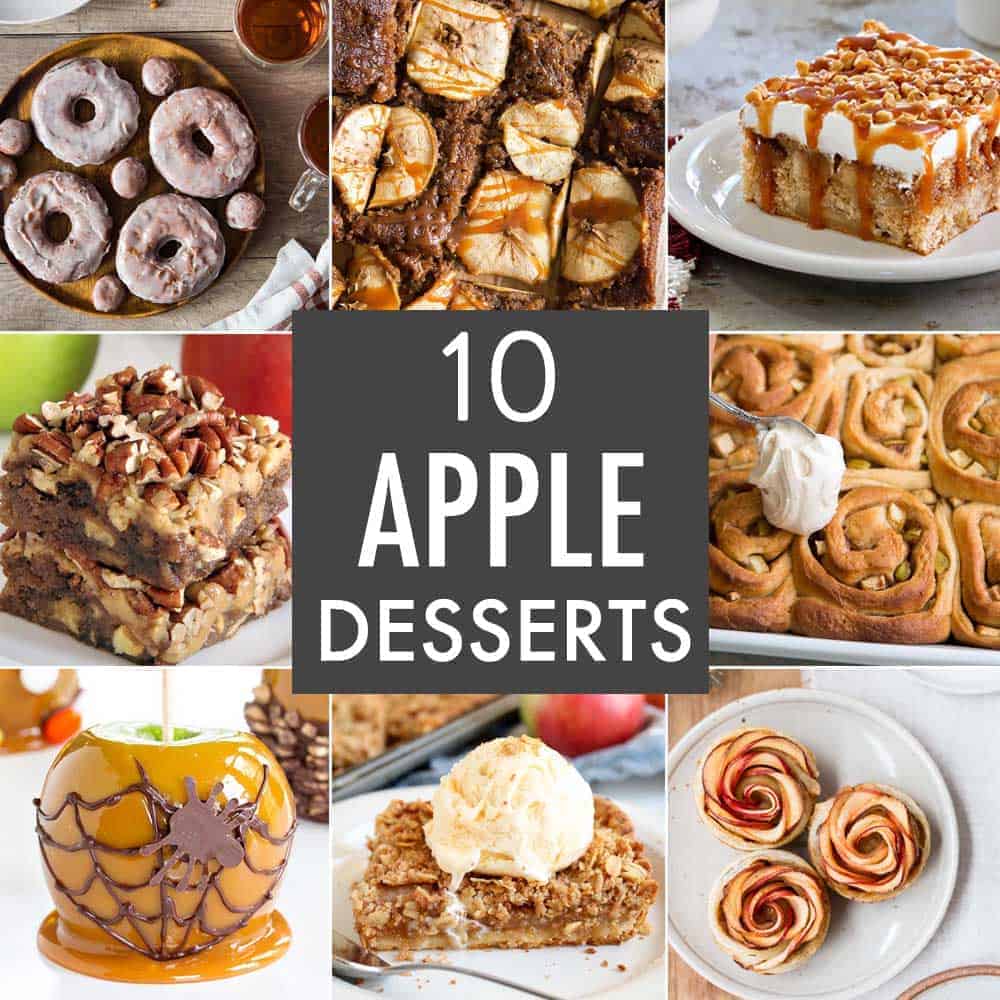 1. Apple Cider Donuts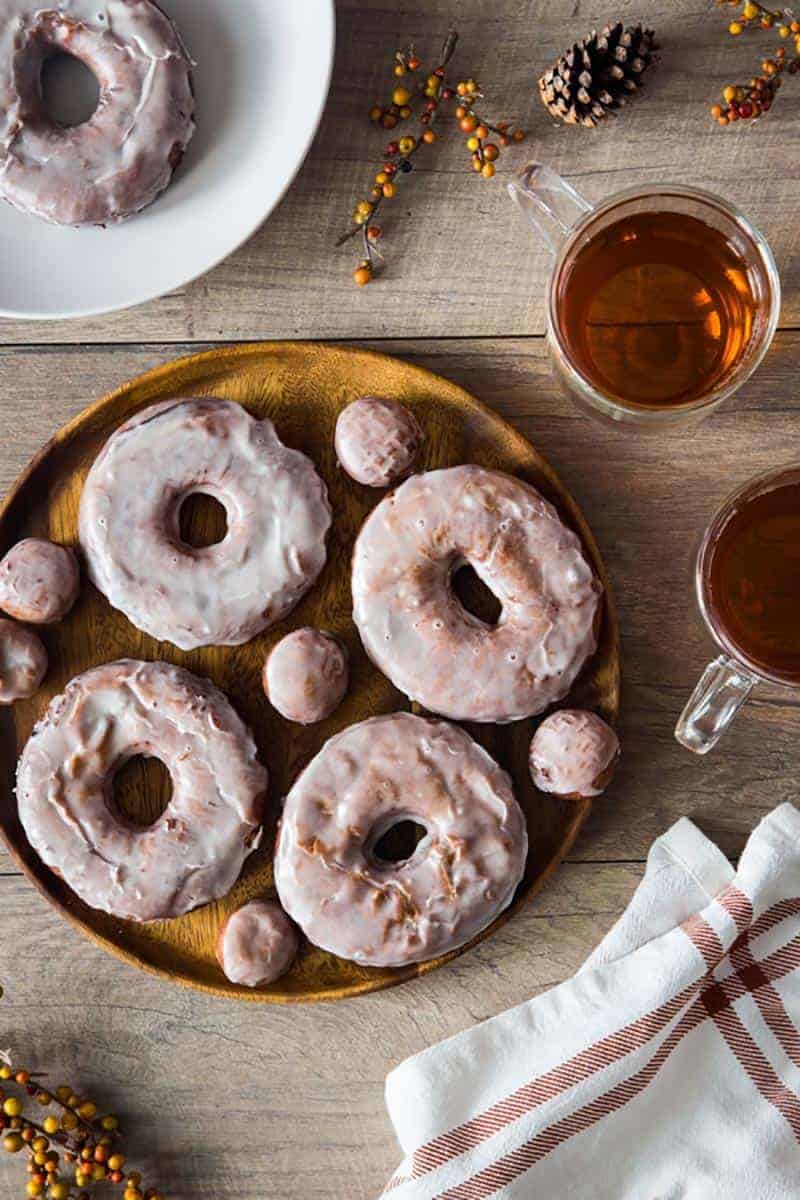 These Apple Cider Donuts are spiced with cinnamon and nutmeg. Grab a cup of coffee, tea, or hot cider and start digging in!
2. Caramel Apple Poke Cake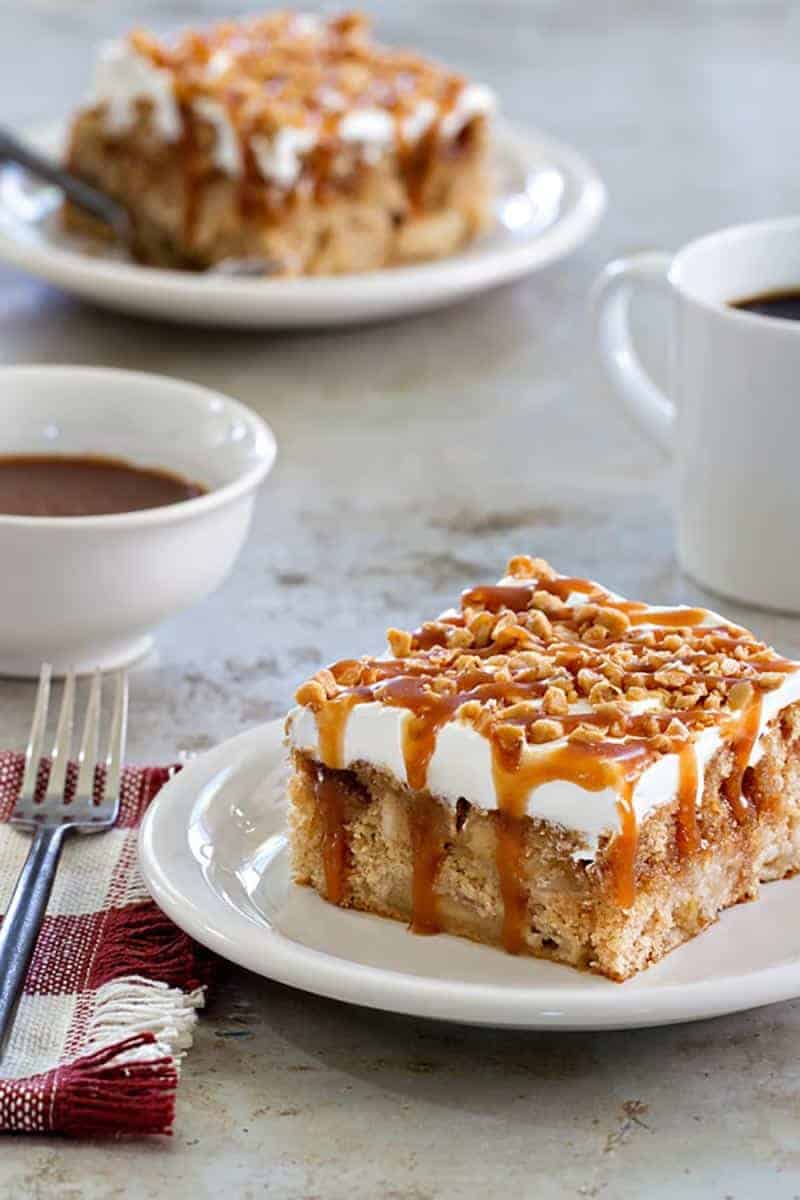 Doctor up standard cake mix to make this fabulous Caramel Apple Poke Cake. The addition of apple pie filling and whipped topping makes this a quick and easy dessert you can make on the fly.
3. Apple Hand Pies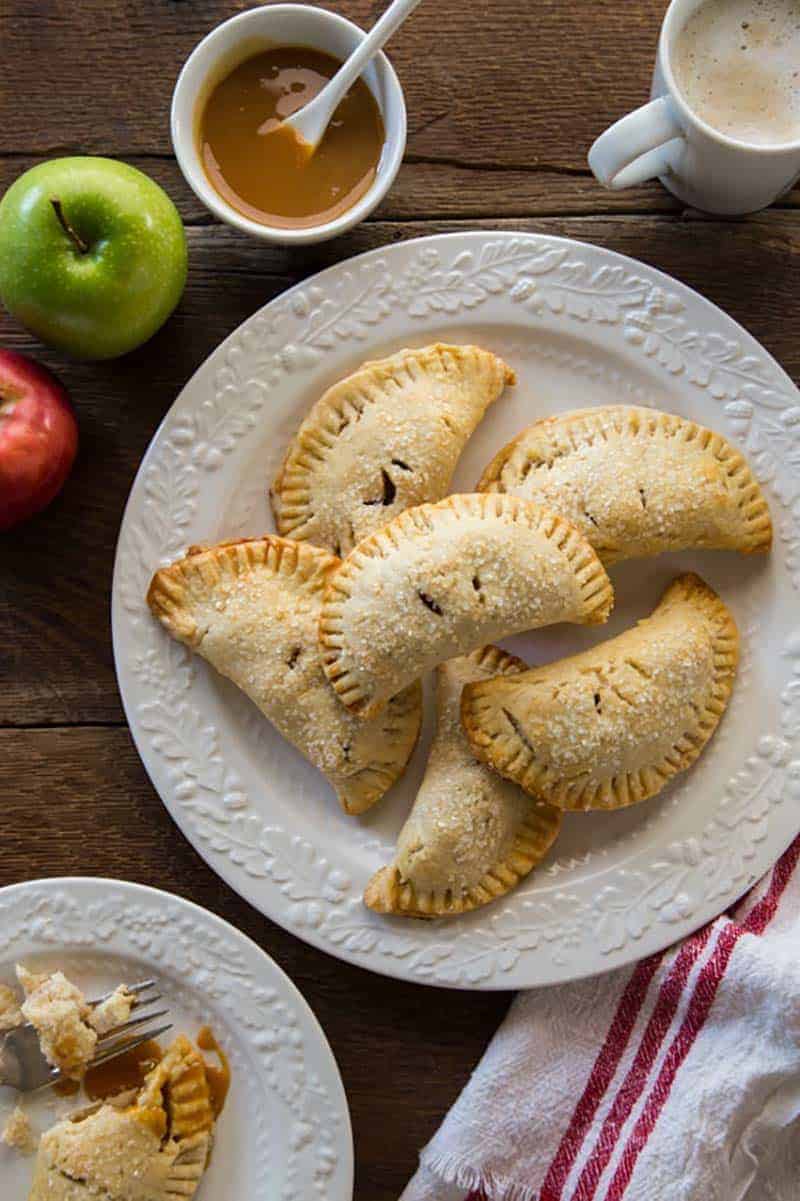 What's not to love about these Apple Hand Pies? Adults and kids alike will enjoy these little portable treats.
4. Apple Cinnamon Rolls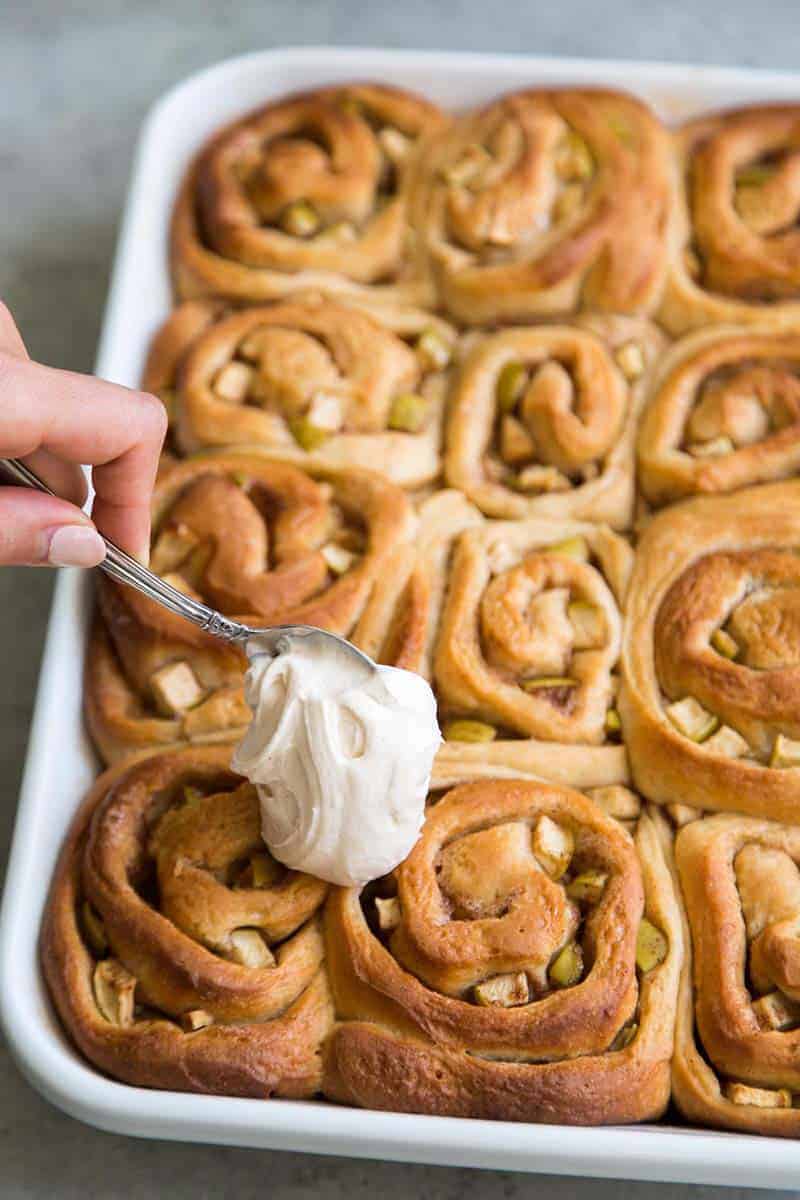 An autumn variation on the classic cinnamon roll. These Apple Cinnamon Rolls are made with apple cider and stuffed with chopped apples.
5. Apple Crumble Slab Pie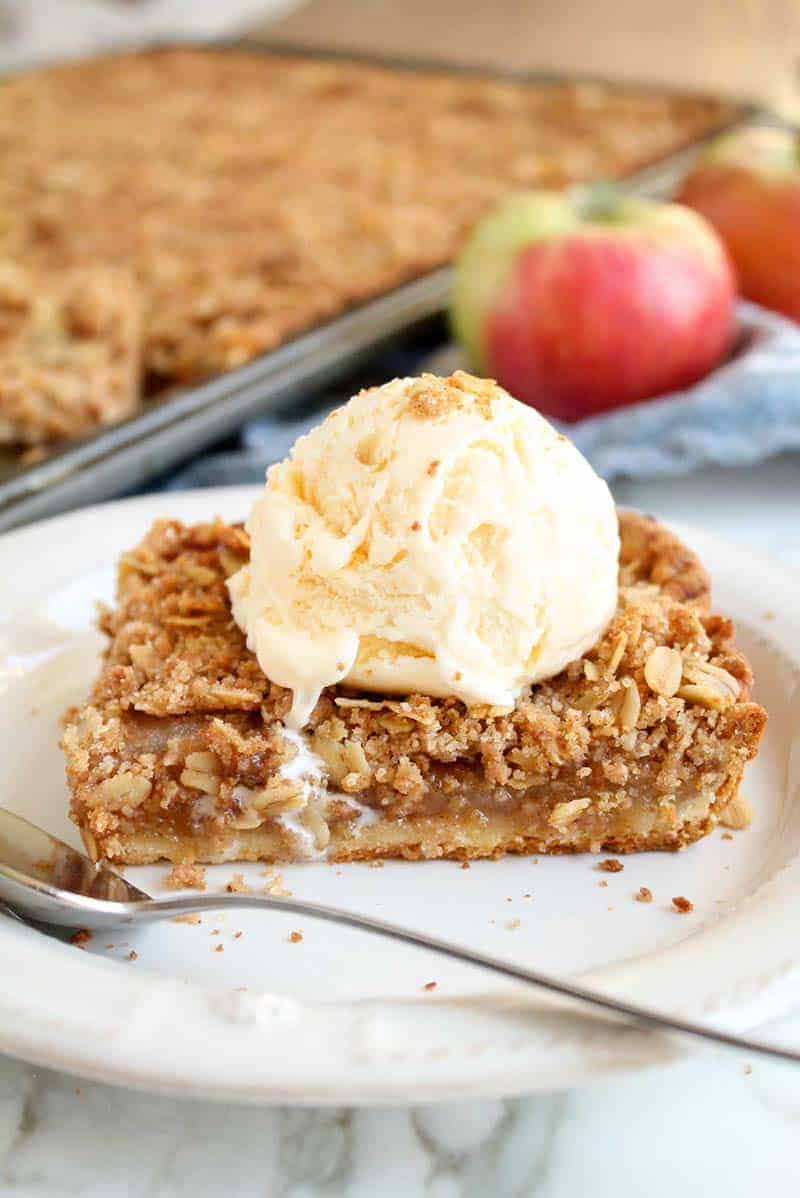 Dislike dealing with lattice pie tops or crimping pie edges? Try this Apple Crumble Slab Pie. It's an apple pie topped with a crunchy oat crumble topping.
6. Caramel Apple Blondies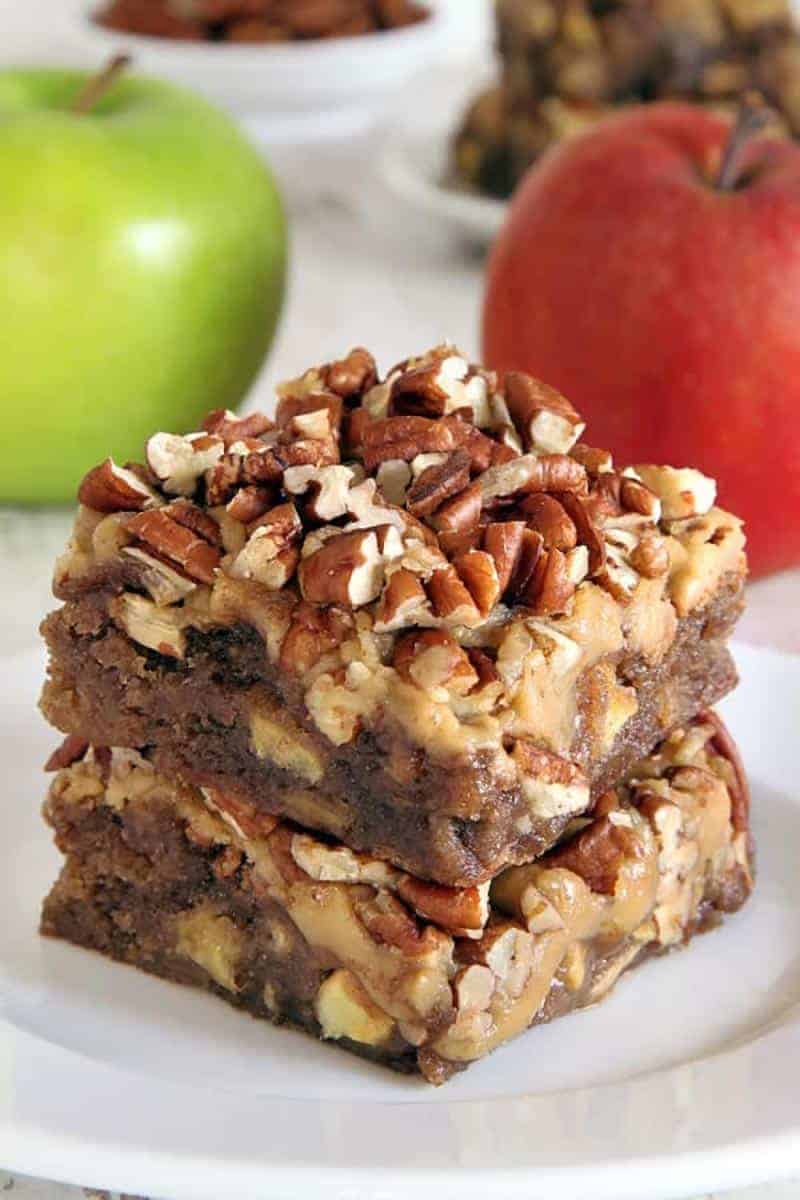 These Caramel Apple Blondies are topped with caramel frosting and chopped pecans. The recipe also has a gluten-free option!
7. Cinnamon Apple Galette with Salted Maple Glaze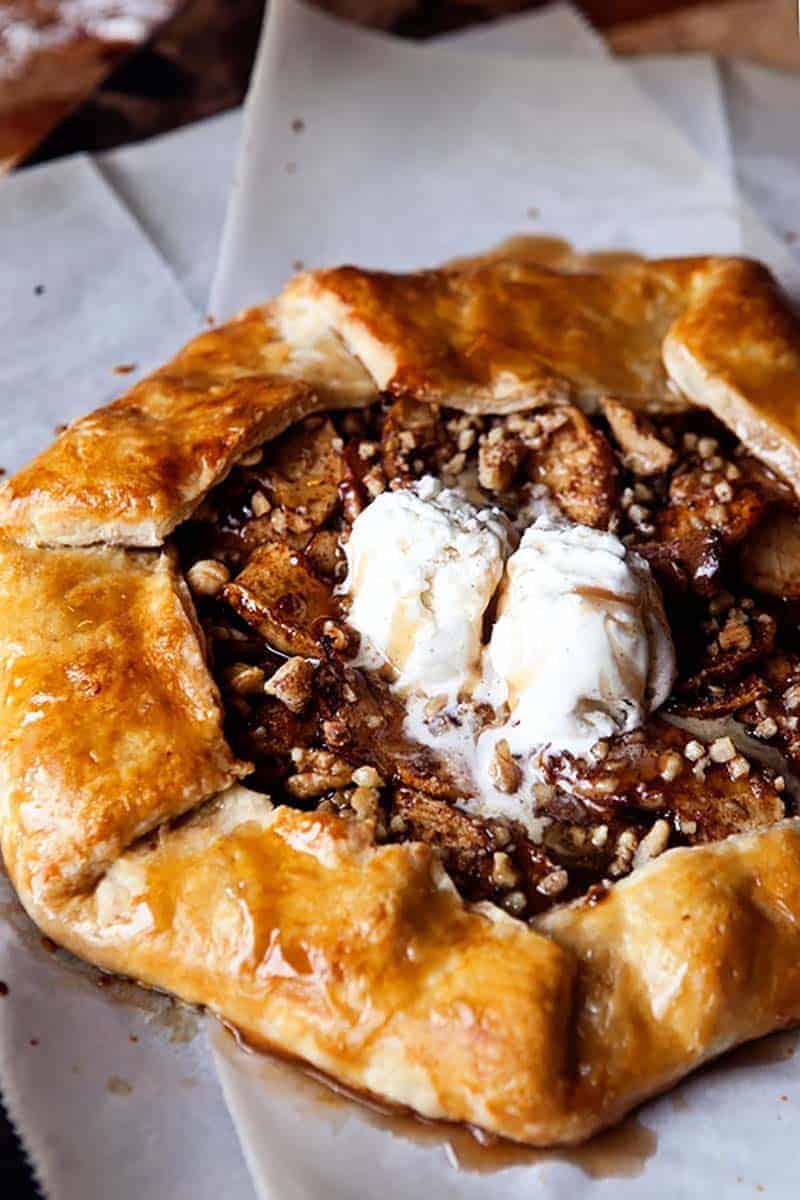 Juicy apples baked into a flakey, butter crust. It's all the flavors you love about apple pie in a freeform galette. It's the salted maple glaze that truly makes this Cinnamon Apple Galette shine!
8. Caramel Apple Sheet Cake
This Caramel Apple Sheet Cake combines the flavors of caramel apple with the texture of sticky toffee pudding. It's a tasty autumn mash-up you'll want to make again and again.
9. Apple Roses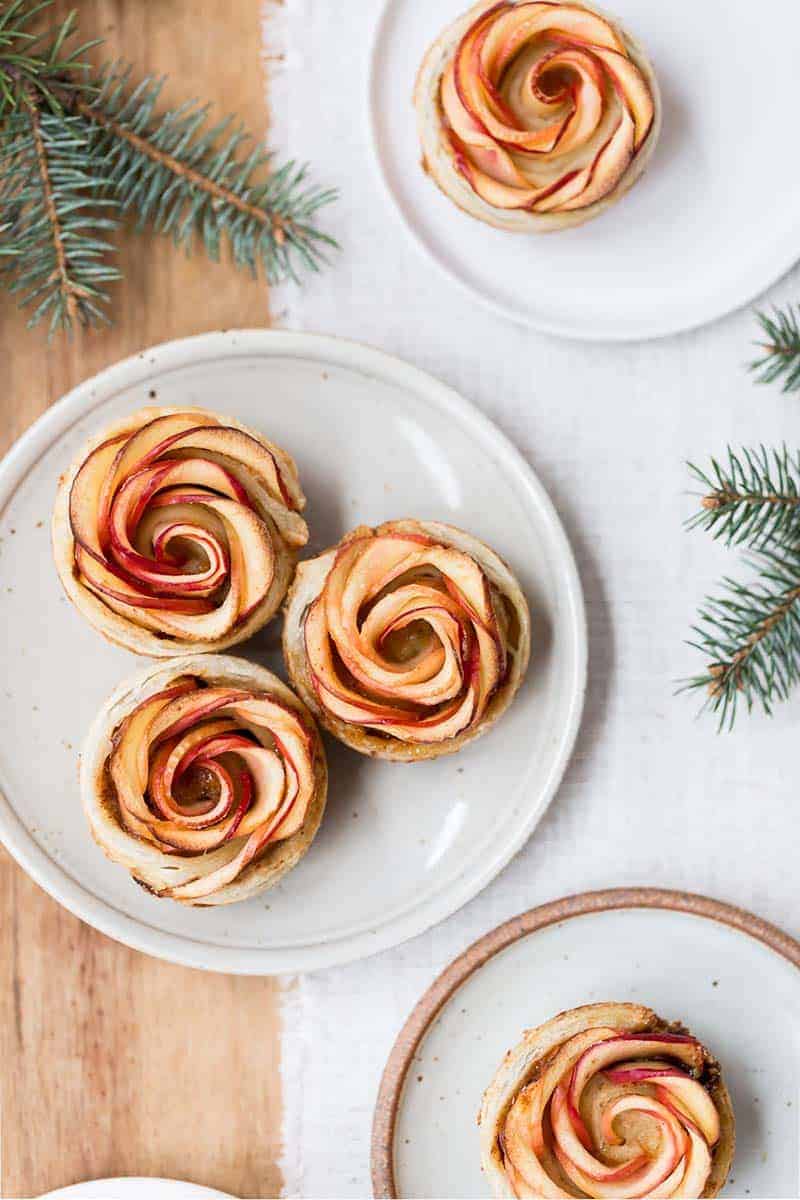 Here's a creative and elegant way to serve apple: Apple Roses! The post includes a super helpful video to teach you how to shape the apple slices.
10. Caramel Apples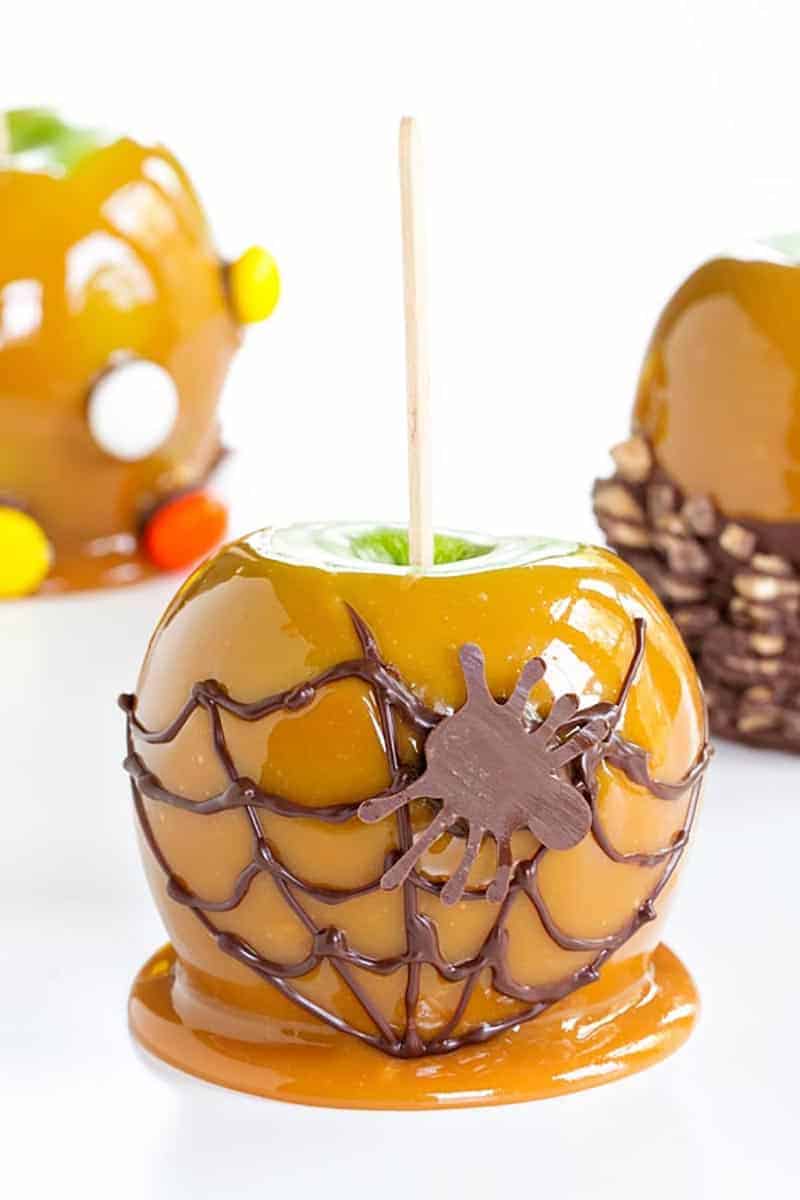 We've saved the best for last. You can't celebrate apple desserts with featuring these classic Caramel Apples. The sky's the limit when it comes to topping choices: chopped nuts, toffee bits, candies, or cookies!