Apple hand pies are everything you love about fall in one tiny, edible package. Flaky, tender pie crust with spiced apple pie filling will just make your day!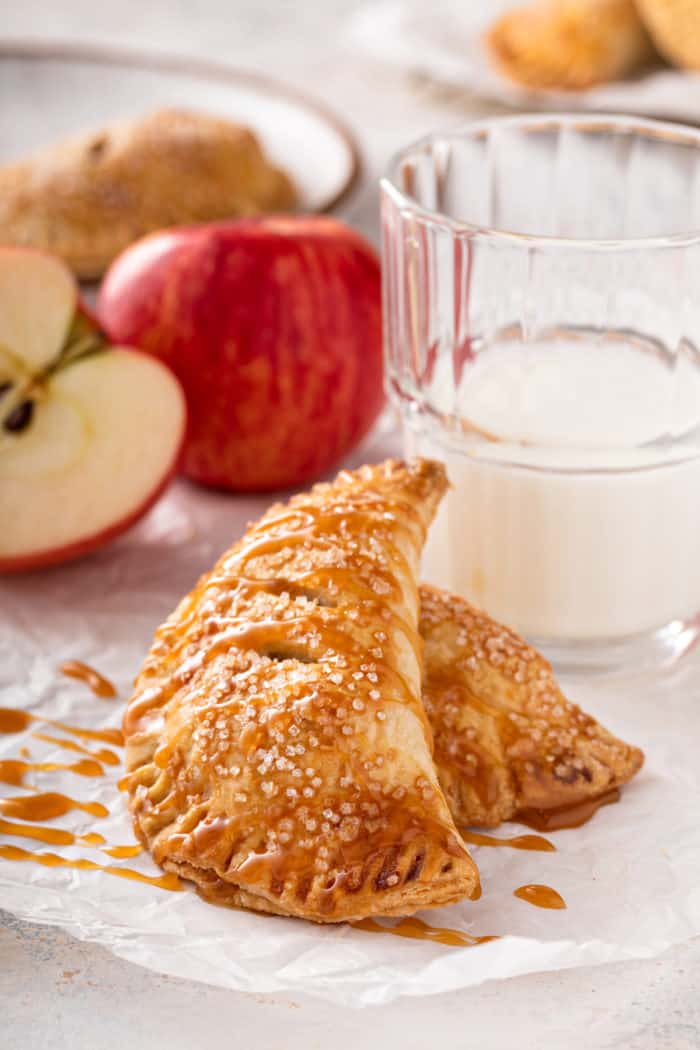 This post contains affiliate links.
Is there anything that screams fall more than apple pie?
There's just something special about the combo of flaky pastry, tart apples, and warm spices that makes me feel happy from the inside out.
Last year I was all about making apple crumb pie, and this year I am all about making these little apple hand pies.
They are so much fun to make, and who doesn't love a mini dessert?
In fact, I think they'd be right at home on your Thanksgiving menu alongside mini pecan pies. How cute would it be to have a whole lineup of mini pies for dessert?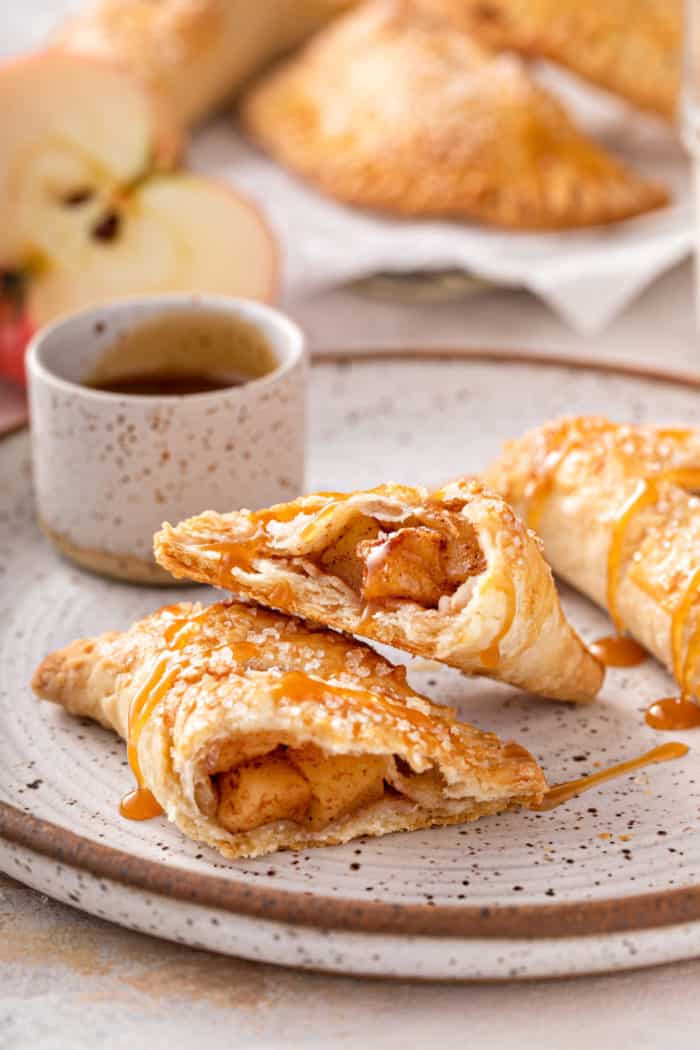 HAND PIES VERSUS TURNOVERS
If you've ever had apple turnovers, you might be wondering how this recipe for apple hand pies is different.
Even though hand pies and turnovers are similar, they're not exactly the same!
One of the biggest differences is in the type of pastry used.
Turnovers are usually made with puff pastry. Hand pies can use a variety of different types of pastry. In the case of this recipe, we're using a simple pie crust.
Turnovers are also usually shaped like triangles. Hand pies could be half circles, rectangles, full circles, etc.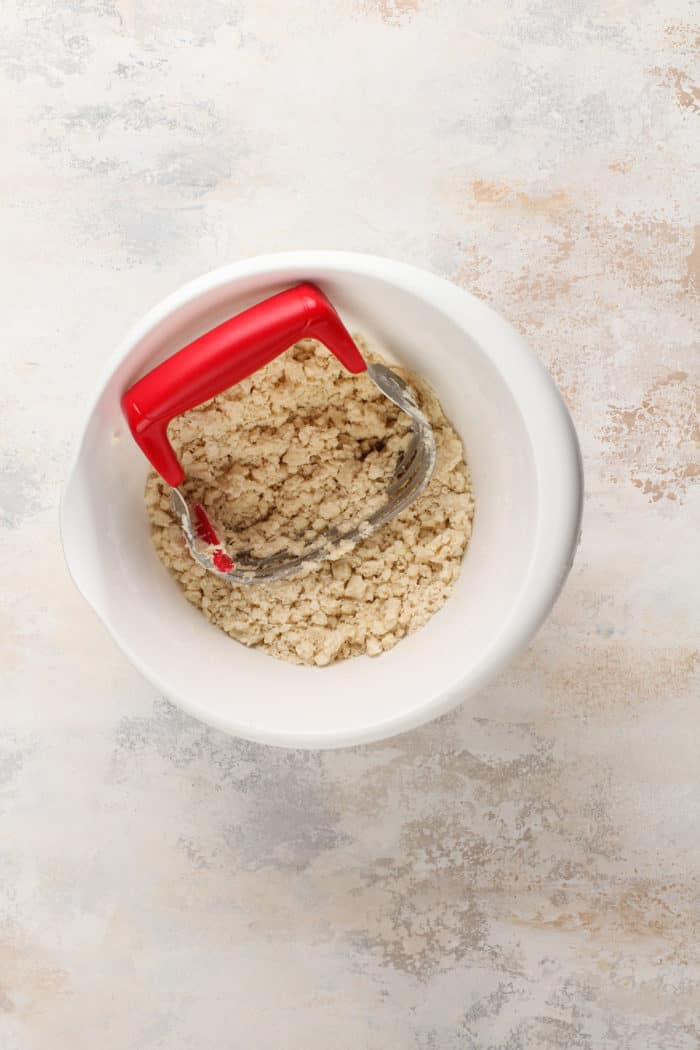 HOW TO MAKE APPLE HAND PIES
I think that making hand pies is a little bit easier than making a full-sized pie, especially if you're newer to making pie crust. You are working with a smaller amount of crust for each little pie, so it's easier to manage!
What apples should you use?
This recipe uses a couple of baking apples in the filling.
Baking apples are nice and tart and pretty crisp. They're used in desserts because they don't get overpowered by the sugar and spices and they don't turn to mush after baking.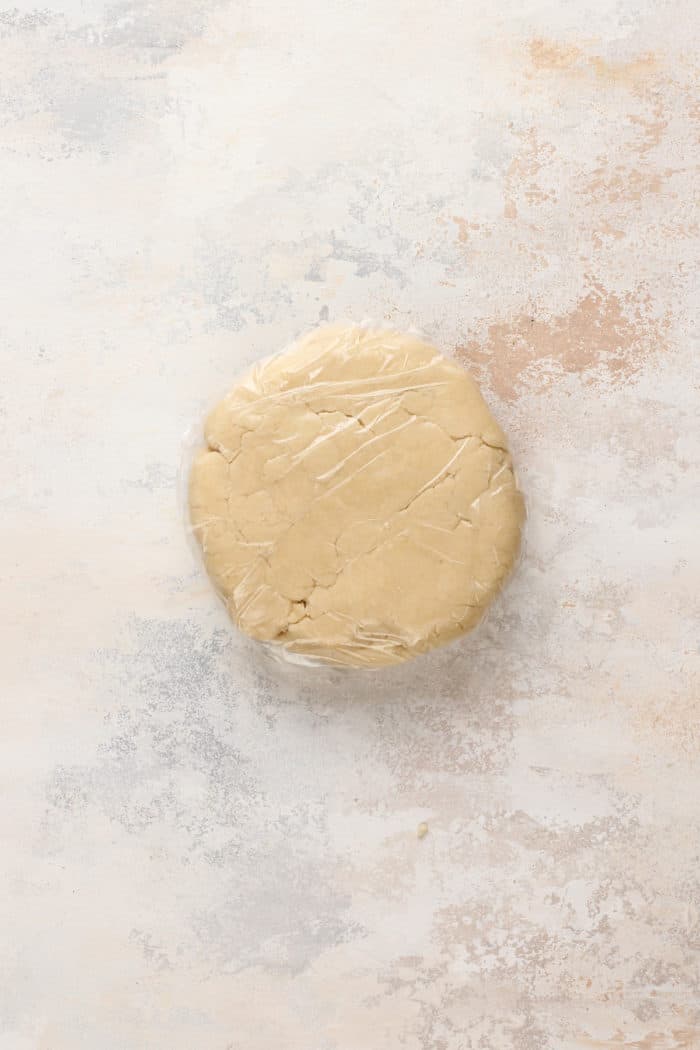 The most well-known baking apple is Granny Smith apples, but that doesn't mean they're the only ones you can use! Other good apples to try include:
Honeycrisp
Jonathan
Jonagold
Golden Delicious
Pink Lady
McIntosh
Cortland
If you're shopping at a regular supermarket, you're probably most likely to find granny smith, honeycrisp, golden delicious, or pink lady apples.
If you stop by your local apple orchard, you will likely find all of the above and more! Try asking the farmer which apple is their favorite for baking.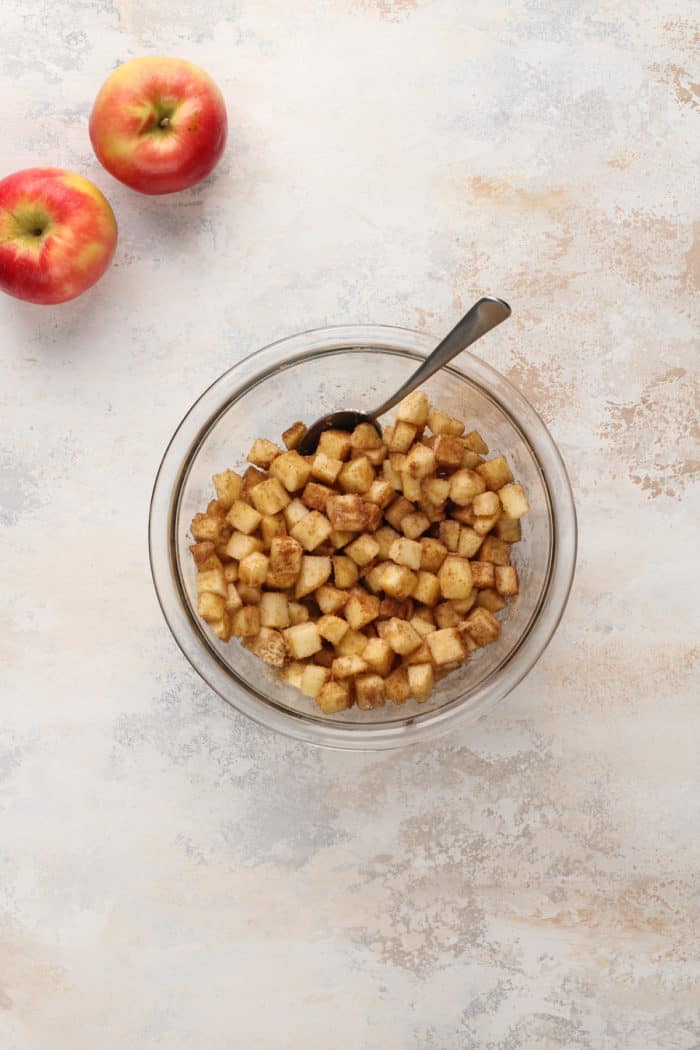 Pie crust pastry
For years, I've considered myself no good at pie crust. But that didn't really mesh with memories I have of baking pies with my Nana, of which there are plenty.
I remembered her crusts always being so soft and supple. But in the years since, my homemade experimentations have typically been neither of those things.
Crumbly and fall-apart-y is what I'm saying. You too?
I finally dug up Nana's well-worn recipe card that included her pie crust. Her secret ingredient? Crisco shortening.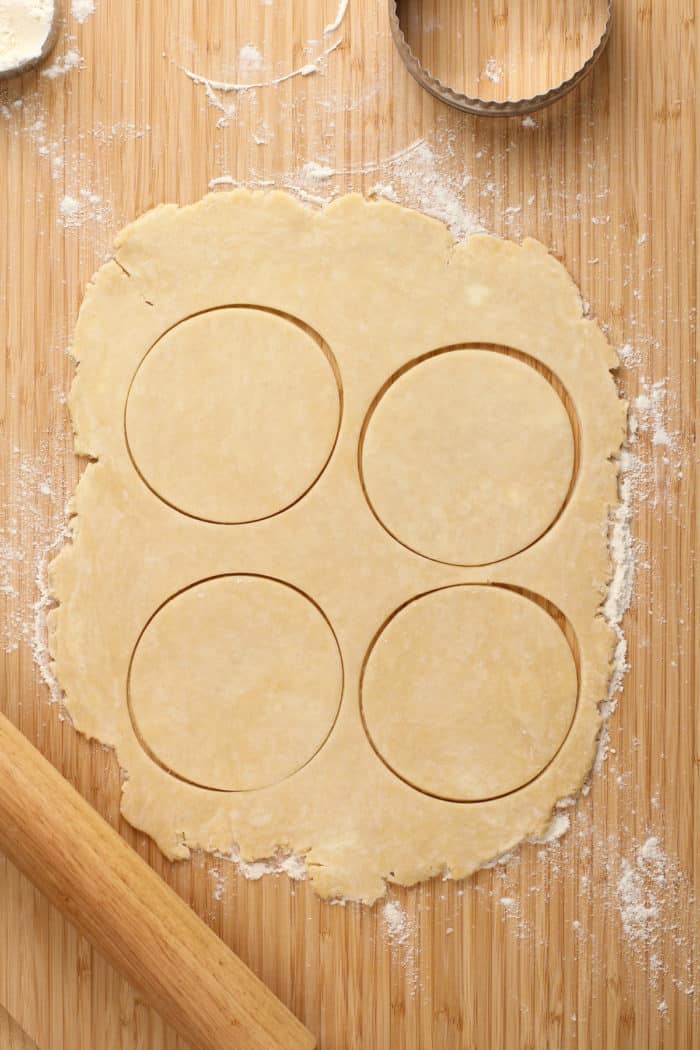 I know there are a lot of all-butter pie crust enthusiasts out there, but after giving my nana's beloved Crisco a try, I am officially a shortening fan.
Turns out that pie crust made with shortening is a lot easier to work with, so it's perfect for pie crust beginners like me. And the final crust tastes great!
You can always use your favorite homemade pie crust recipe or even swap in a store-bought crust if you're short on time.
Tools you'll need
The main piece of equipment you'll need to make apple hand pies is a rolling pin to roll out the crust.
You can cut the crust into rectangles or cut it into circles. I like to use the 5-inch cutter from my biscuit cutter set to make the circles, but you can also trace around a bowl or plate with a sharp paring knife to do this.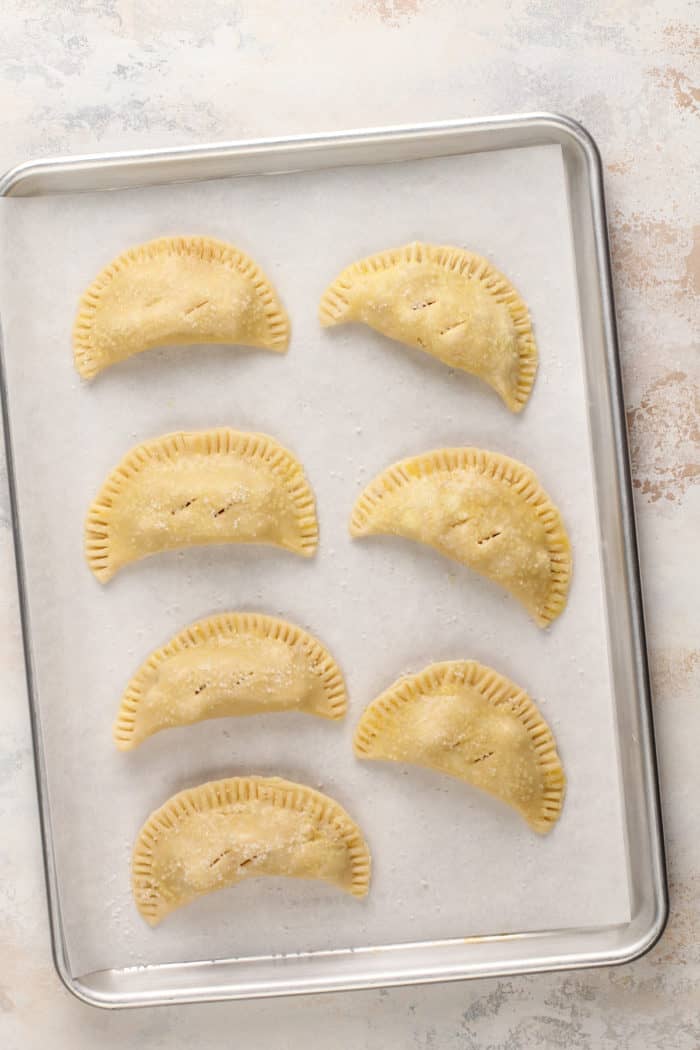 Making this recipe
Start by making the pie crust for your hand pies.
Whisk together the flour, salt, and sugar, then cut in the shortening using a pastry blender.
Use a fork to stir in just enough ice-cold water for the dough to hold together when press into the palm of your hand.
Shape the dough into a round disk and wrap it in plastic wrap. Chill the dough for at least 30 minutes, though you can let it chill for up to 2 days!
Next, making the filling by tossing the peeled and diced apples with the sugar, apple pie spice, and flour.
To assemble the pies, roll out the dough to ⅛-inch thick and cut it into 5-inch circles. You should be able to get about 8-10 circles after re-rolling the dough.
Add a heaping tablespoon of the filling to the center of each dough circle. Be careful not to overfill the pies, and try to leave behind as much liquid from the filling as you can.
Fold the dough circles over the filling and crimp the edges with a fork.
Before baking, cut a couple of small slits in the top of each pie and brush the tops of the pies with egg wash. I like to sprinkle mine with some sparkling sugar for a pretty finish.
These sweet little pies will bake for about 20-25 minutes. Let them cool a bit before digging in.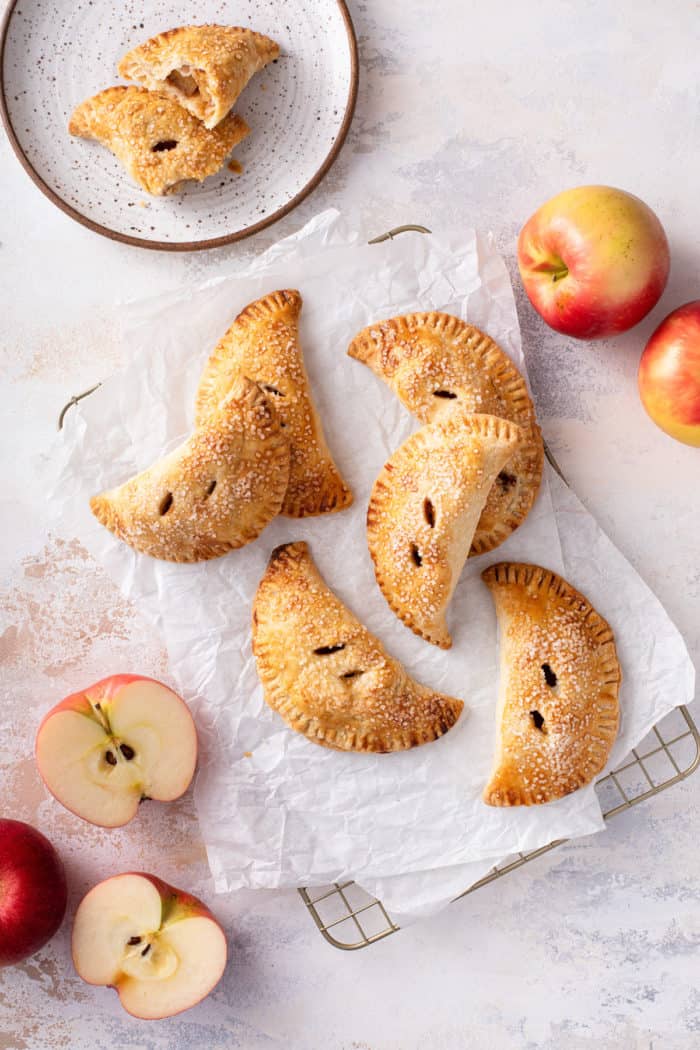 FREEZING INSTRUCTIONS
Like cherry hand pies, these apple hand pies can be frozen before baking, making them a wonderful make-ahead dessert!
To freeze them, assemble the pies as written, up through cutting the slits in the top of the pies. Don't brush them with the egg wash, though.
Place the assembled pies onto a parchment-lined baking sheet, then place the entire baking sheet in the freezer until the pies are solid. This will take about 1-2 hours.
Once the hand pies are frozen, you can take them off the baking sheet and put them in a zip-top freezer bag or an airtight container for up to 3 months.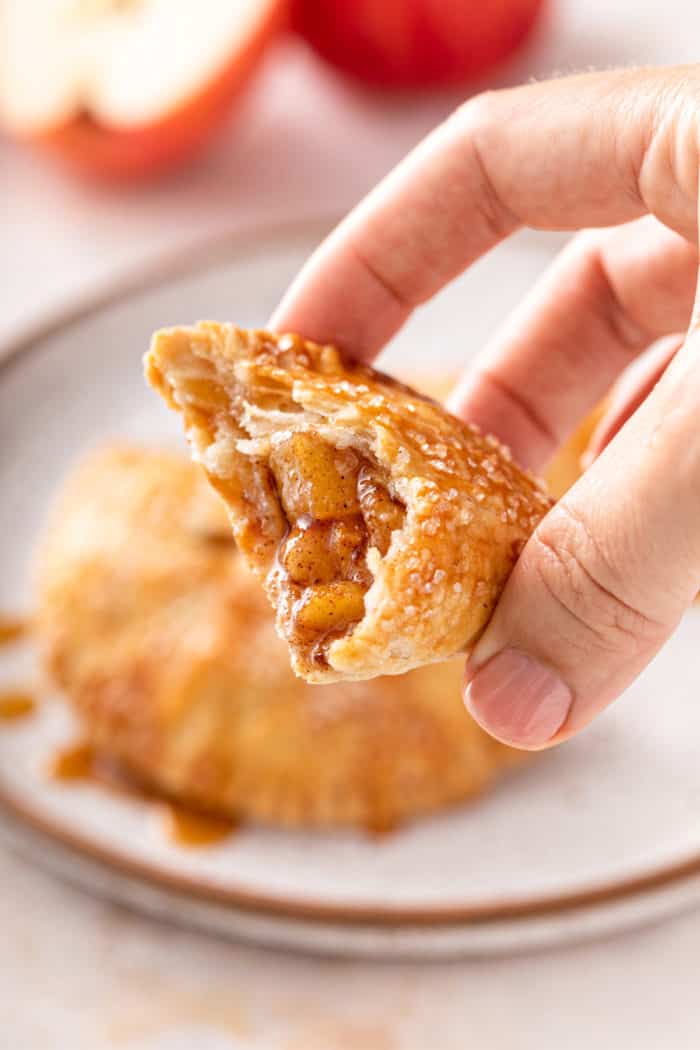 Baking hand pies from frozen
Baking frozen apple hand pies is super simple.
When you're ready to bake, place as many hand pies as you like on a lined baking sheet. Now is when you can brush the tops with the egg wash and sprinkle with the coarse sugar or sparkling sugar if you'd like.
Bake at 400°F for 20-25 minutes. They'll be golden, bubbly, and perfectly delicious once they're done! In fact, no one will guess that you froze them before baking!
Try serving your warm apple hand pies with some homemade salted caramel sauce or a scoop of vanilla bean ice cream for the absolute perfect finish.