This Cinnamon Apple Galette is easier than pie, but just as delicious. Drizzled with a Salted Maple Glaze and served with a scoop of vanilla ice cream, this is the tastiest way to eat the season's best apples.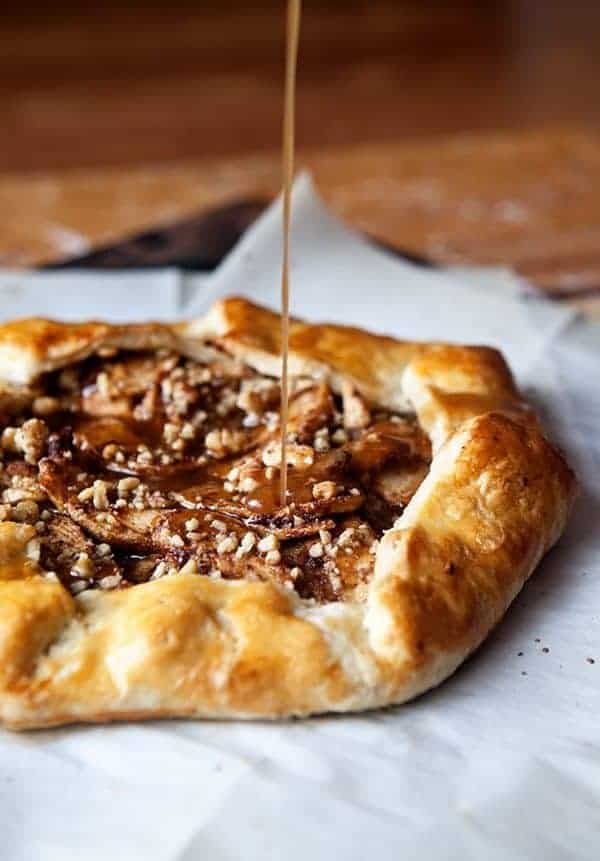 I am a huge fan of galettes! They are everything I love about pie, but without all the fuss. You still get that crispy, flaky pie crust with a galette, but it's easier to work with and it looks fancy without all the pressure and effort required of a traditional pie. Galettes also tend to take less time to cook, which means an easier dessert overall.
Don't get me wrong, I love pie. But it's like the difference between skinny jeans and yoga pants. There's a time and a place for those skinny jeans, but if you can get away with wearing yoga pants…the choice is obvious, right?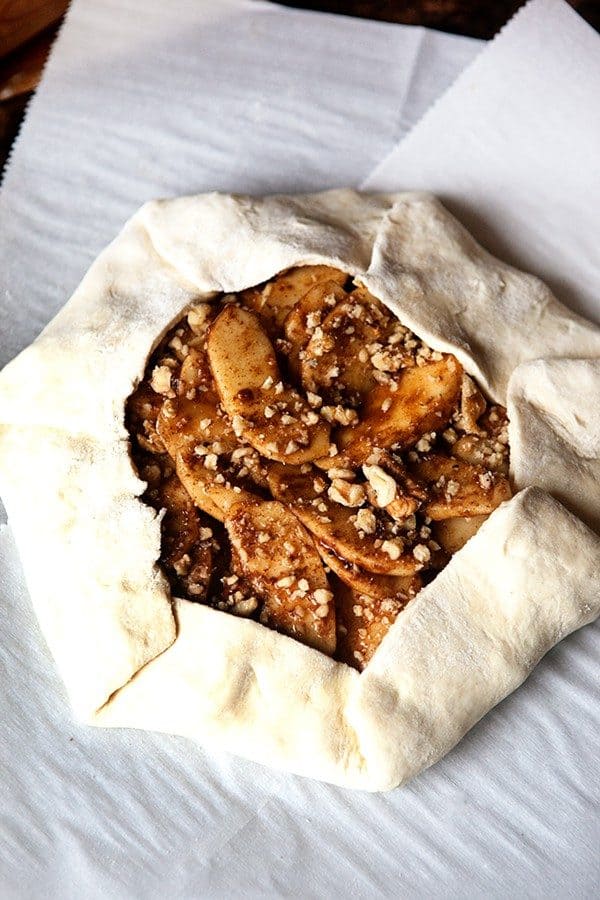 Once I realized just how simple it is to whip up a galette, I perfected a galette dough recipe and have proceeded to make more galettes than I can count on two hands. I've devoured savory galettes, like this Zucchini Summer Squash Cheese Galette. I've relished sweet galettes, like this Raspberry Galette with Lemon Thyme Crust. But when I developed this Cinnamon Apple Galette, I outdid myself.
This Cinnamon Apple Galette has been on the menu weekly since the apple harvests started coming in. Sweet, tart, juicy apples baked into a flaky, buttery crust. Well, it's easy to see why this is such a winner, right?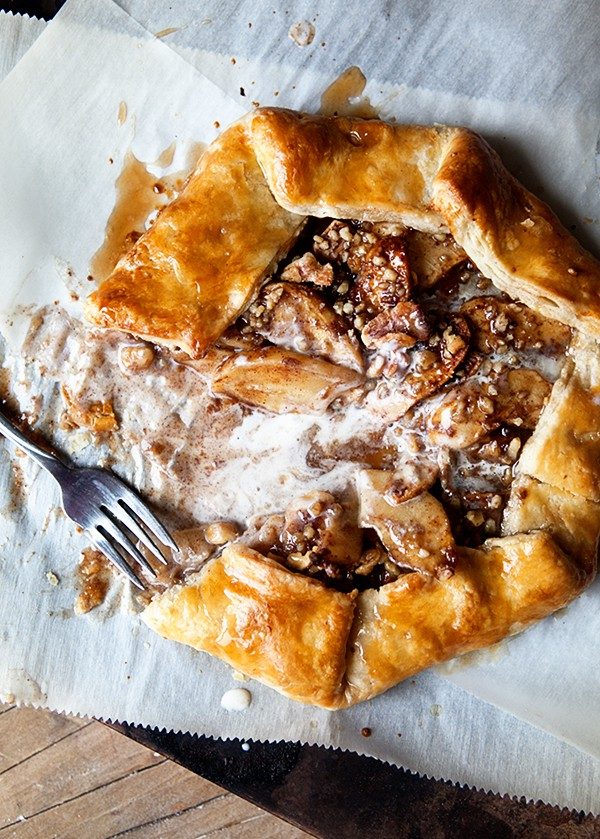 Now, let's talk apples! This time of year, I'm head over heels for Honey Crisp Apples, which are so crispy, so juicy, and so sweet that they are almost a dessert all by themselves. Baked into a perfect Cinnamon Apple Galette, those honey crisp apples are a dream come true. Other apples that cook up nicely are Gala, Jona Gold, and Pink Lady. Any combination of these apples works too. This is a good recipe to experiment a bit with apple-wise because it's hard to get it wrong.
Once you've got a good selection of apples, you're guaranteed a show stopping dessert. Baked with just the apple filling, this Cinnamon Apple Galette tastes delicious. However, drizzling the final product with sweet and salty glaze makes it incredible. The Salted Maple Glaze mixes up quickly and really makes this dessert elegant.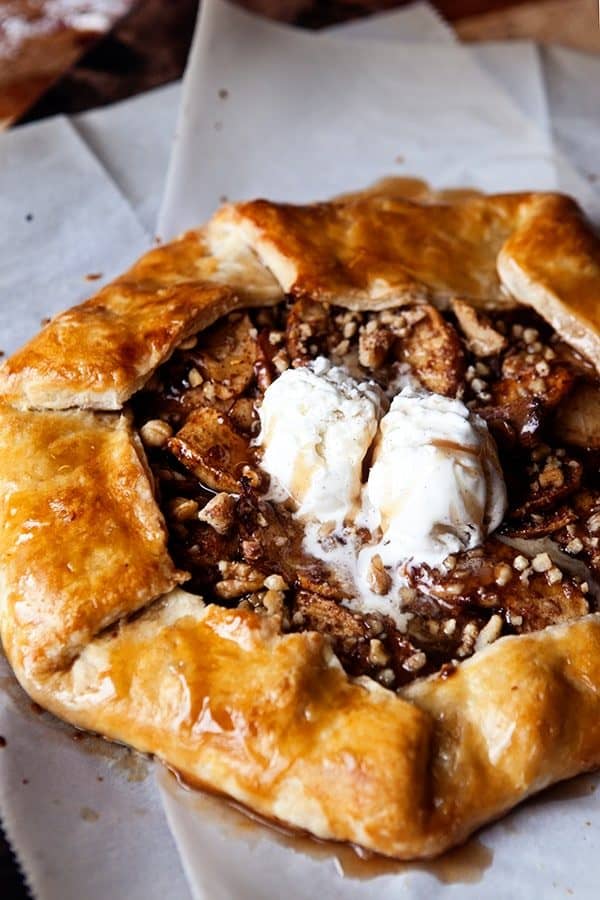 This Apple Galette is gorgeous and crazy delicious. It's got everything it takes to be the perfect recipe for all the holiday entertaining ahead this year. It's even simple enough to make this single mother of four think that she just might be able to survive the holidays after all. Just give me one more bite . . . I've got this.
Looking for more delicious apple recipes? Be sure to check out these Caramel Apple Cinnamon Rolls, Apple Hand Pies and this Apple Tart here on My Baking Addiction and this Easy Apple Cobbler.