It's the most wonderful time of the year…cookie season! Here are 12 Holiday Cookies to get you ready and excited for holiday baking!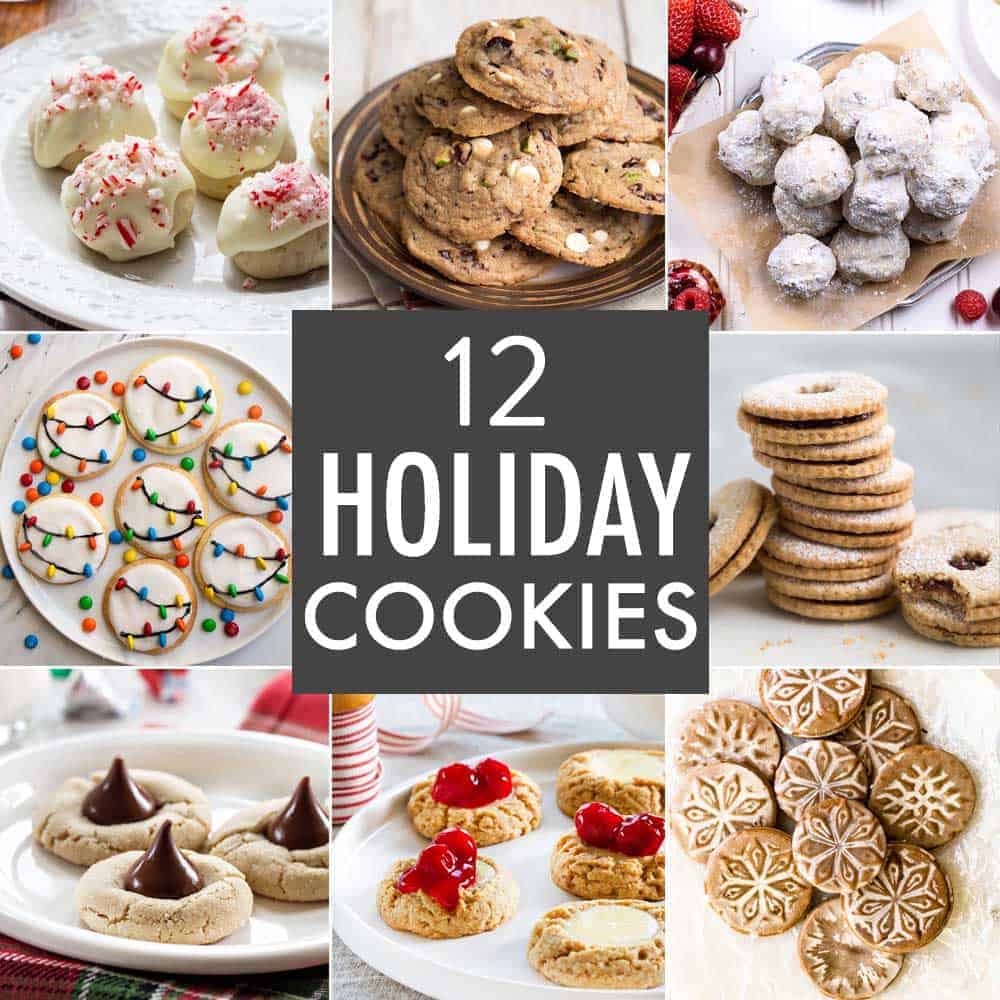 1. Cherry Cheesecake Cookies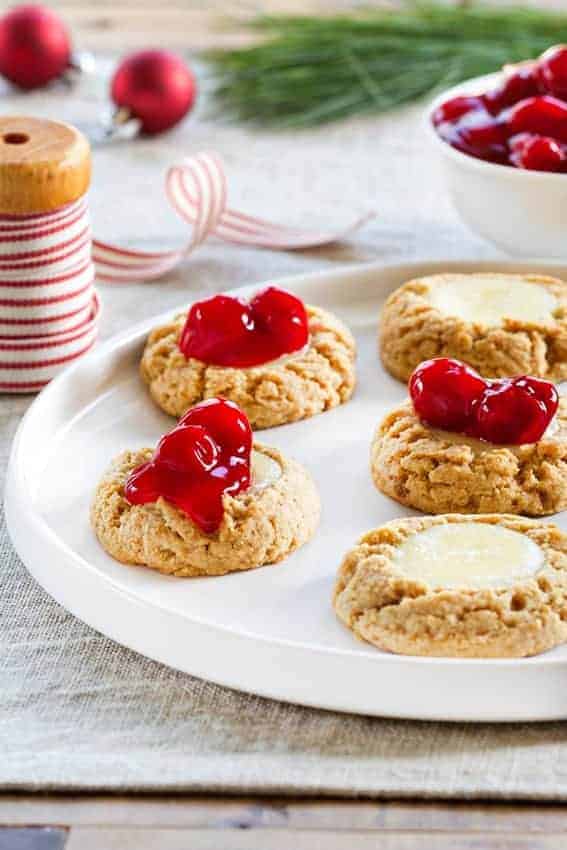 It's all the flavors of cheesecake in cookie form! These Cherry Cheesecake Cookies are sure to be a hit at your next holiday gathering.
2. Chewy Mint Chocolate Chip Cookies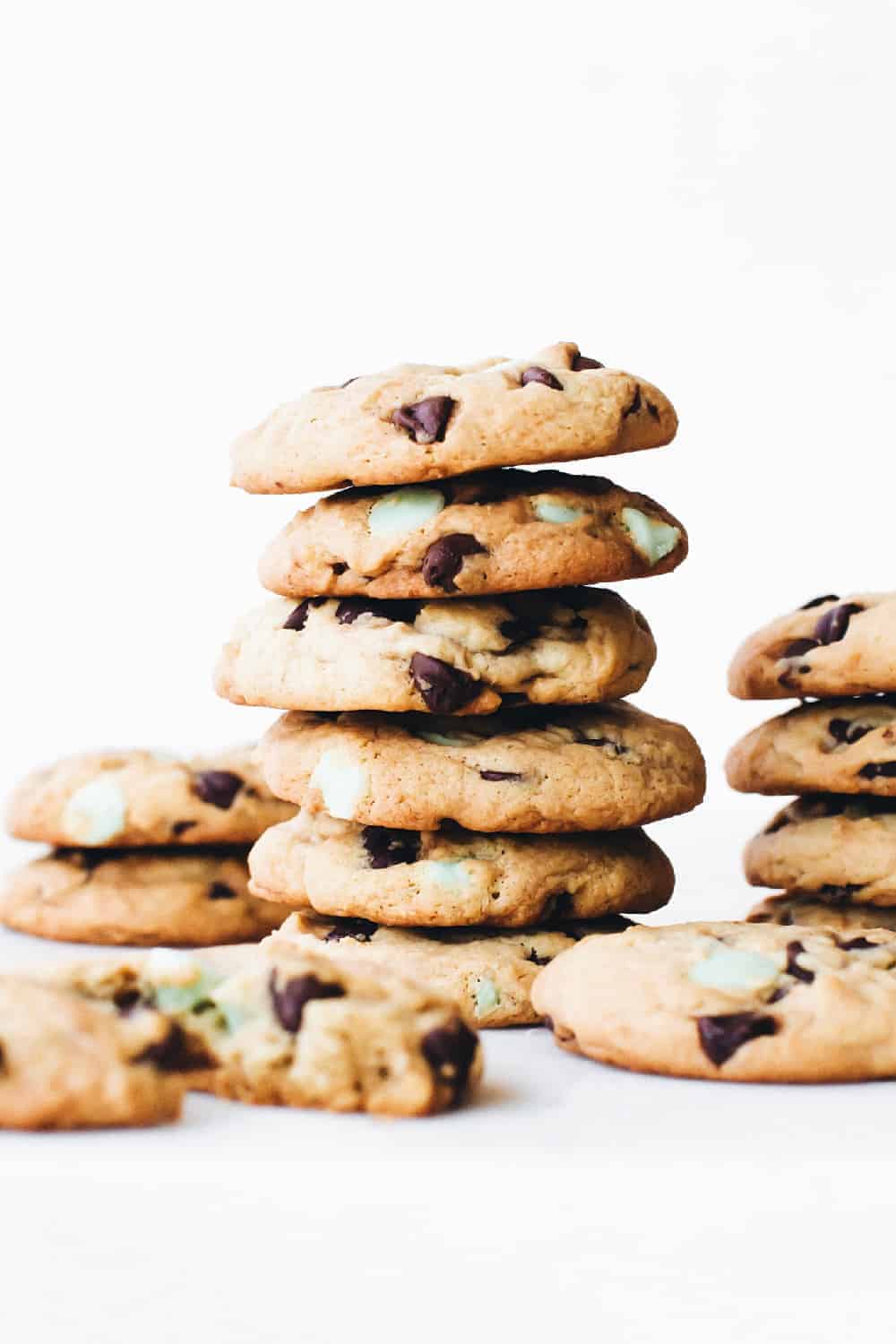 They're soft and chewy and loaded with mint chips and chocolate chips. I'm sure Santa wouldn't mind a dozen or so of these Chewy Mint Chocolate Chip Cookies with a tall glass of ice cold milk!
3. Soft Glazed Gingerbread Cookies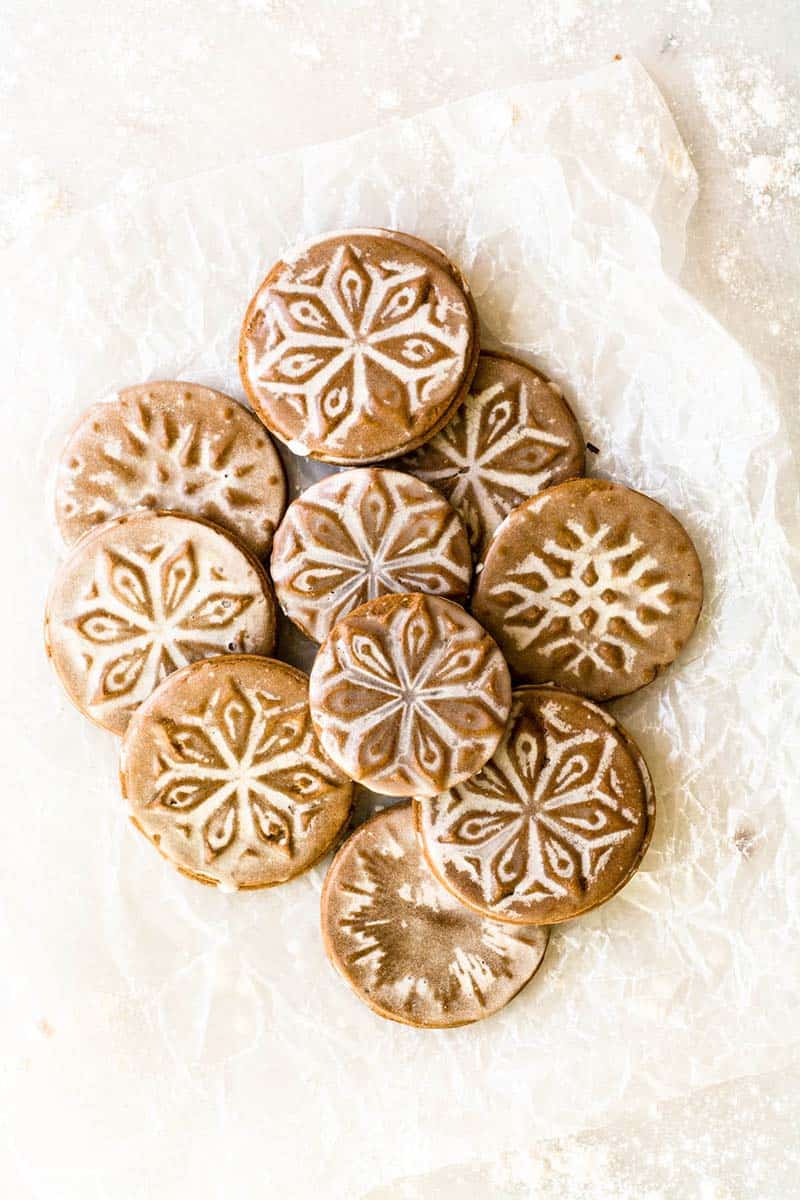 Looking for a cookie to wow even your toughest critics? This is the cookie for you! These Soft Glazed Gingerbread Cookies are adapted from Yotam Ottolenghi's Sweet cookbook. You'll want to make them every year!
4. Easy Sugar Cookies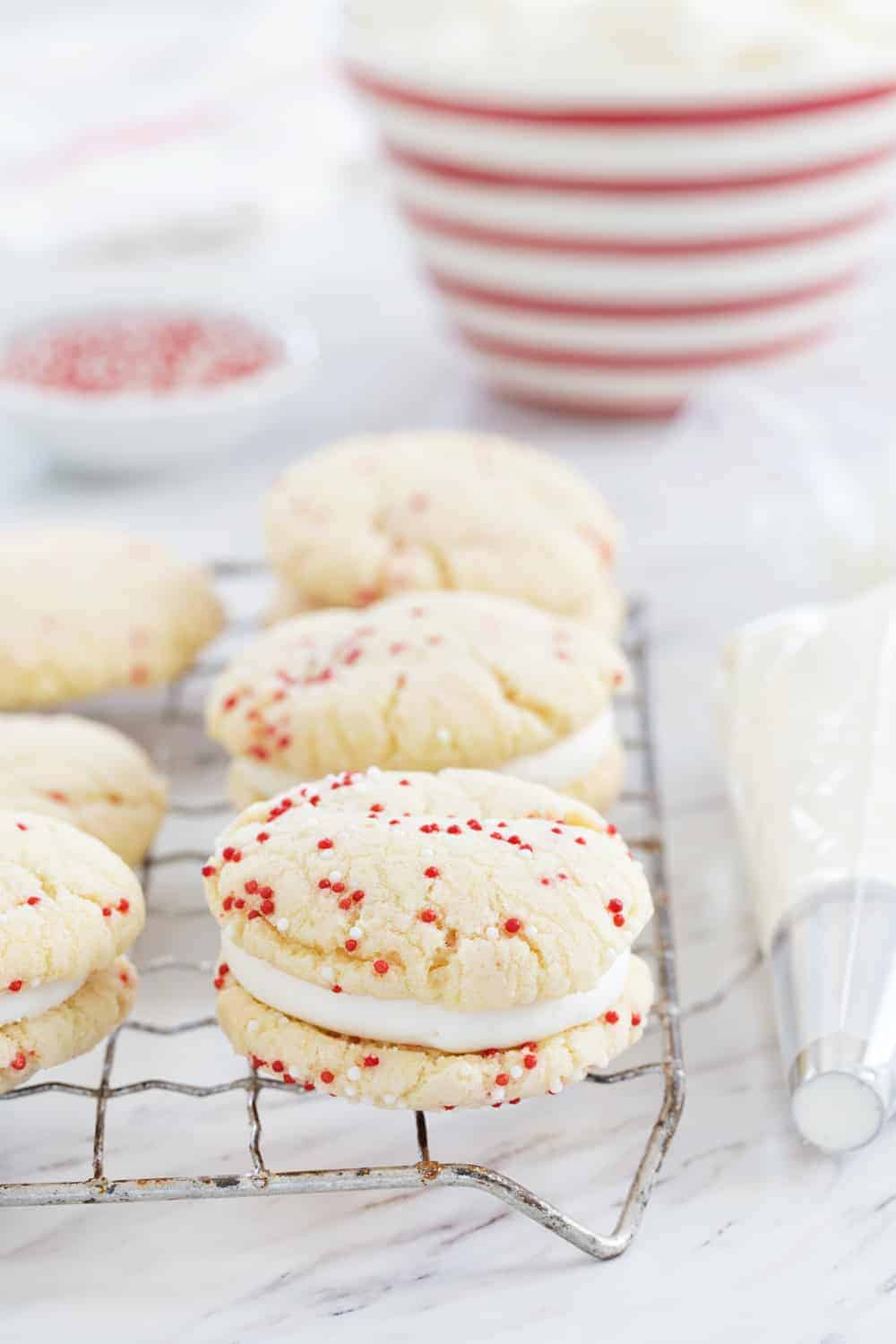 It doesn't get any easy than this. These Easy Sugar Cookies require no chilling, no rolling, and you don't even need cookie cutters!
5. Chocolate Almond Kiss Cookies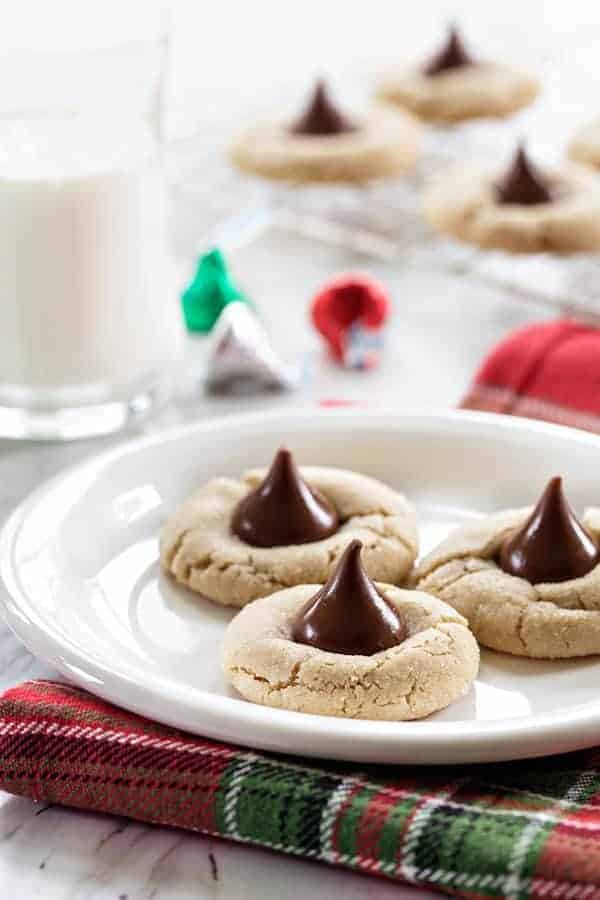 These Chocolate Almond Kiss Cookies add a nutty twist to a classic favorite. The addition of almond meal and almond extract really kicks up the flavor in these cookies.
6. Linzer Cookies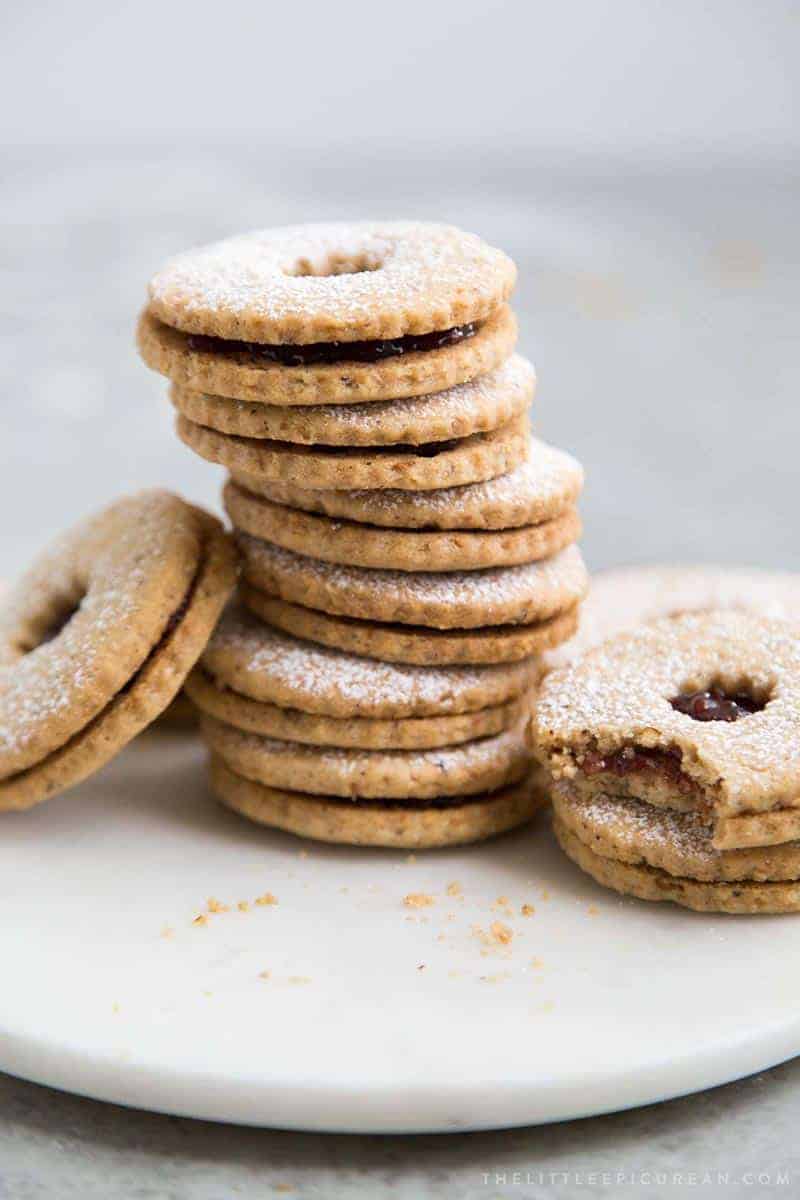 These Linzer Cookies feature two hazelnut shortbread cookies sandwiched together with raspberry jam. Swap in your favorite fruit jam or for a richer, decadent treat use chocolate spread!
7. Gooey Butter Cookies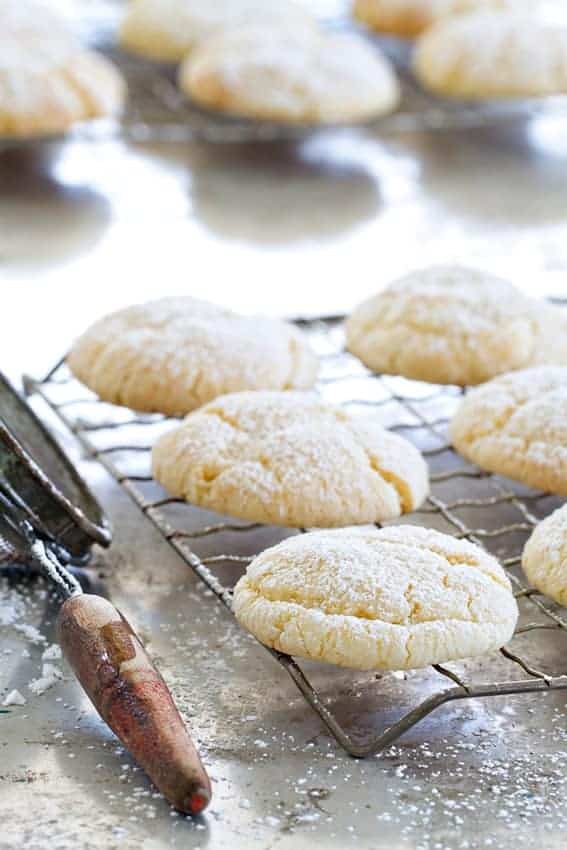 What happens when you mix together butter, cream cheese, and sugar? These Gooey Butter Cookies! With the help of yellow cake mix, you can bake off dozens of these cookies in a breeze.
8. Candy Cane Snowball Cookies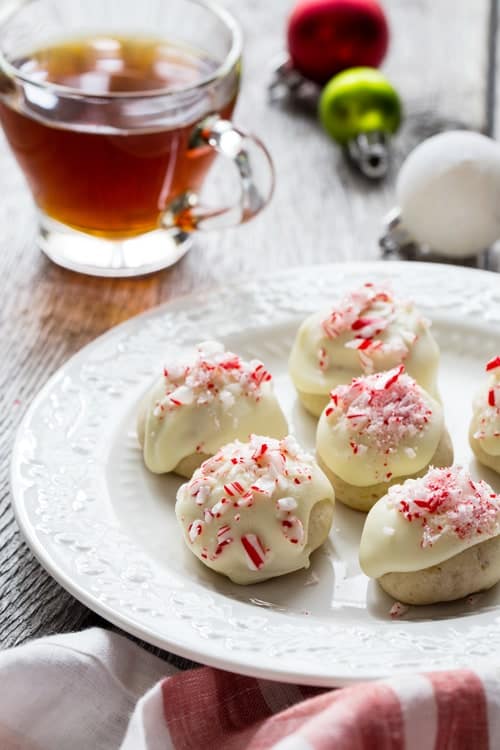 While traditional snowball cookies are dusted with powdered sugar, these Candy Cane Snowball Cookies take it step further. The cookies are coated with melted vanilla candy coating and topped with crushed candy canes. Perfect for the holidays!
9. Christmas Lights Cookies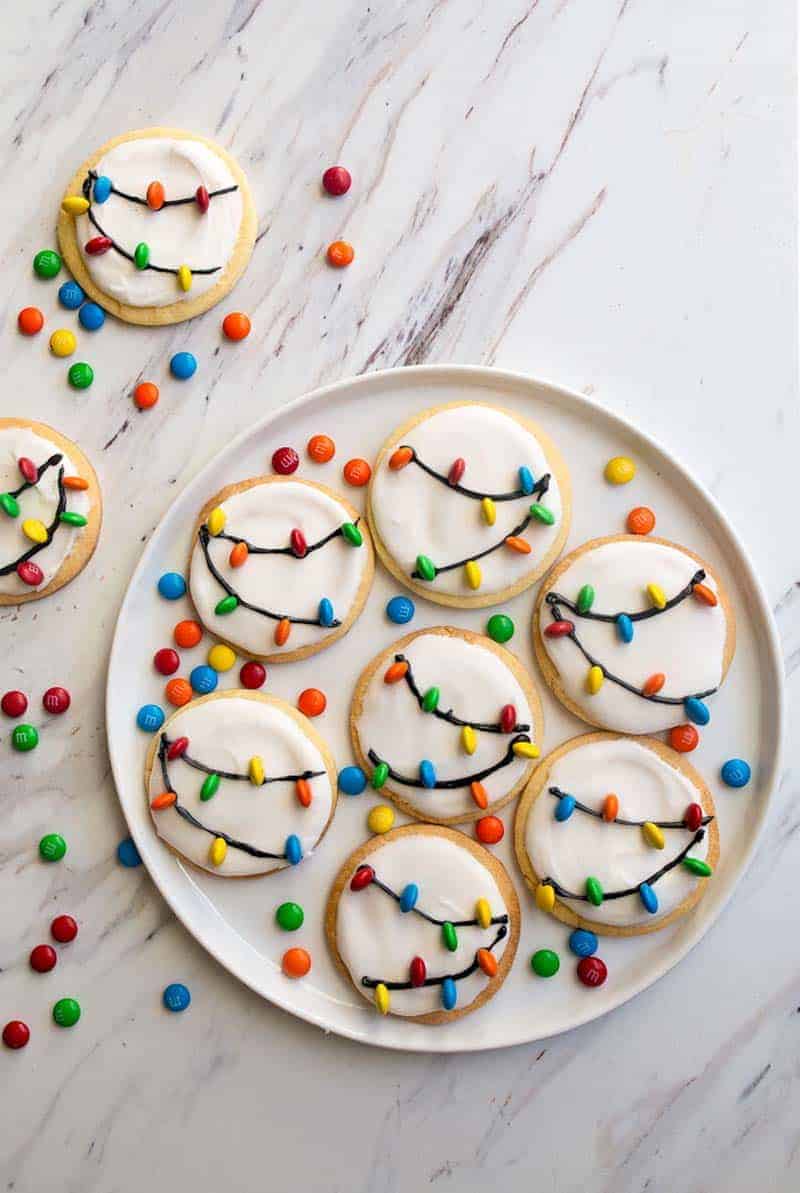 These Christmas Lights Cookies prove that you don't need to fear cookie decorating. With a bag of assorted chocolate candies and a tube of black icing, you too can create these super fun and festive cookies!
10. Russian Tea Cakes
It's not the holidays without some Russian Tea Cakes, also known as snowball cookies! These cookies can be made with either walnuts or pecans.
11. Pistachio Cranberry Holiday Cookies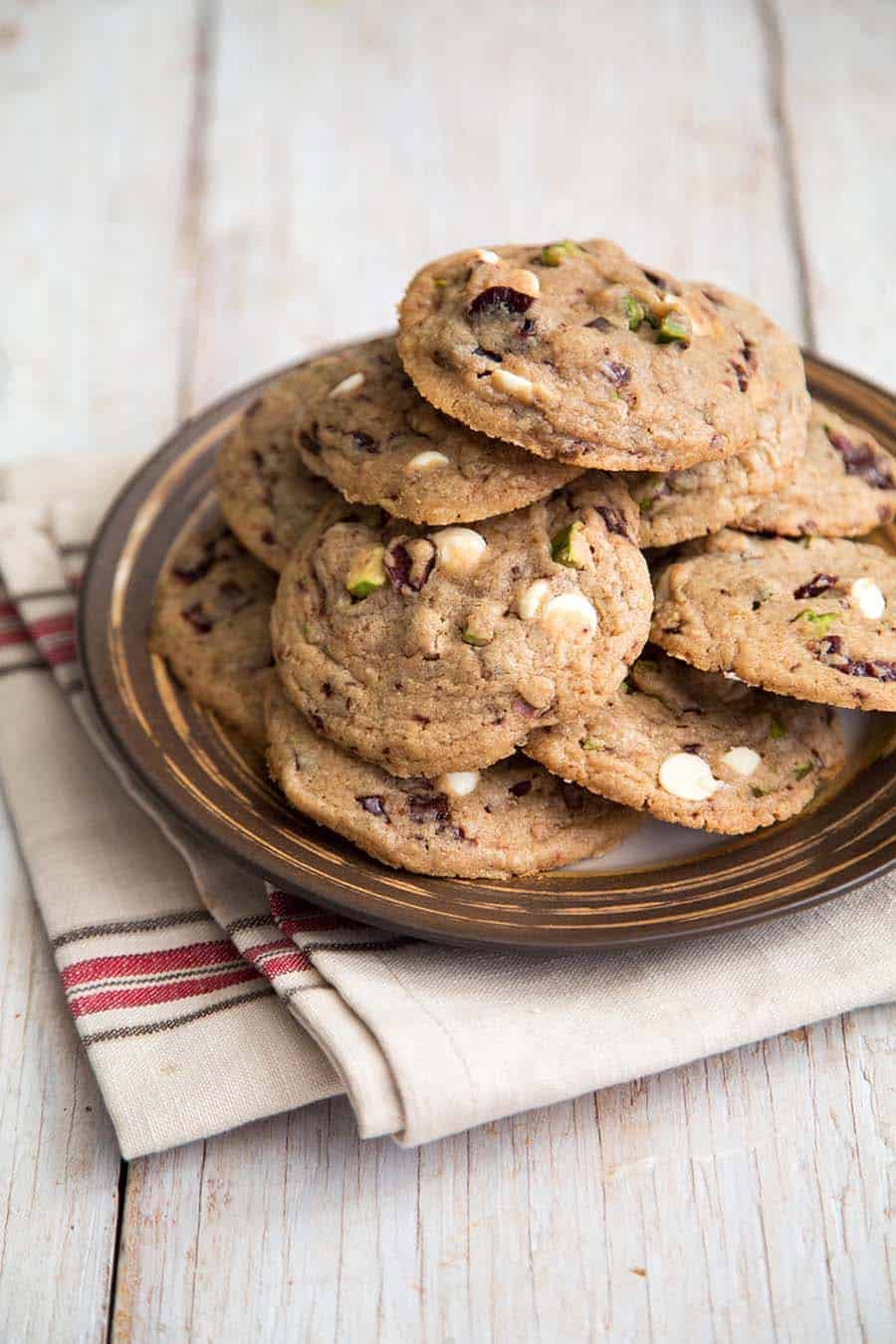 These Pistachio Cranberry Holiday Cookies are studded with pistachios, cranberries, white chocolate chips, and dark chocolate chunks. Grab a glass of milk or a mug of hot cocoa and enjoy!
12. Gingerbread Tree Cookies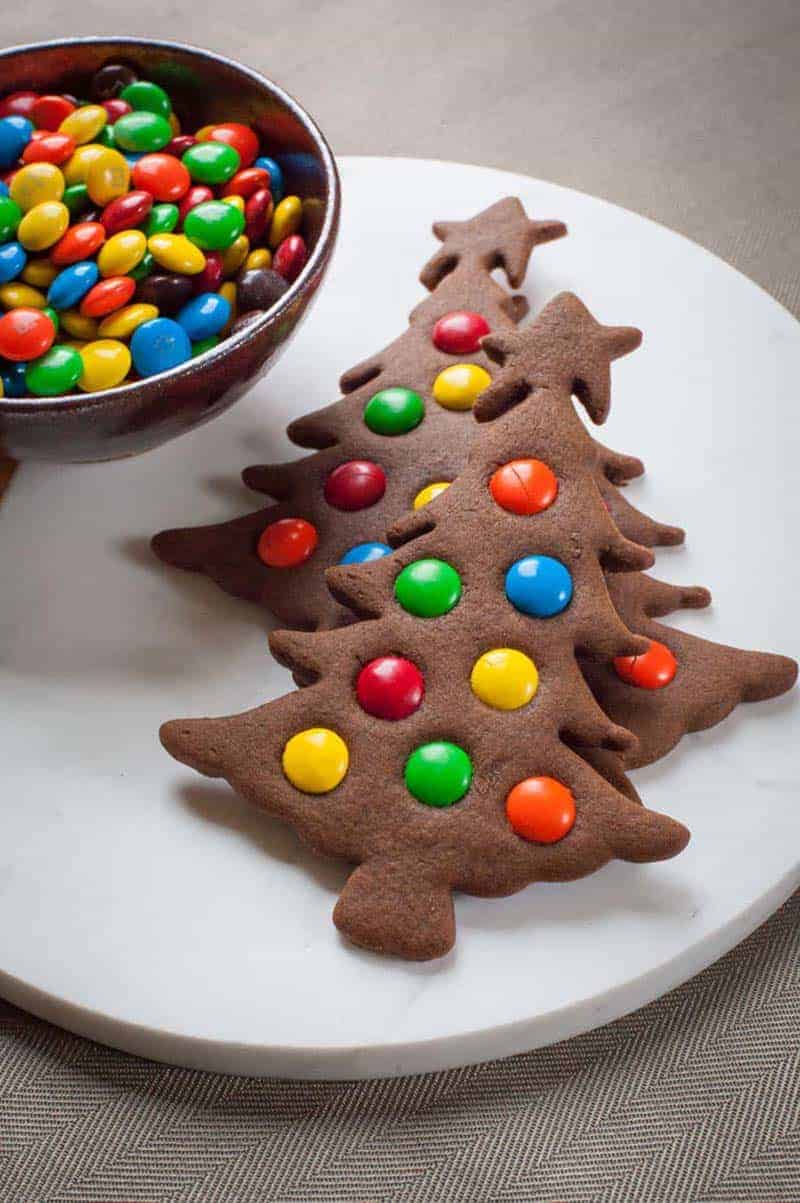 How adorably cute are these Gingerbread Tree Cookies? They are easy to make and totally kid-friendly. Gather up loved ones and start baking!
If you enjoyed these 12 Holiday Cookies recipes, follow My Baking Addiction on Facebook, Instagram and Pinterest for more sweet treats and recipe ideas.