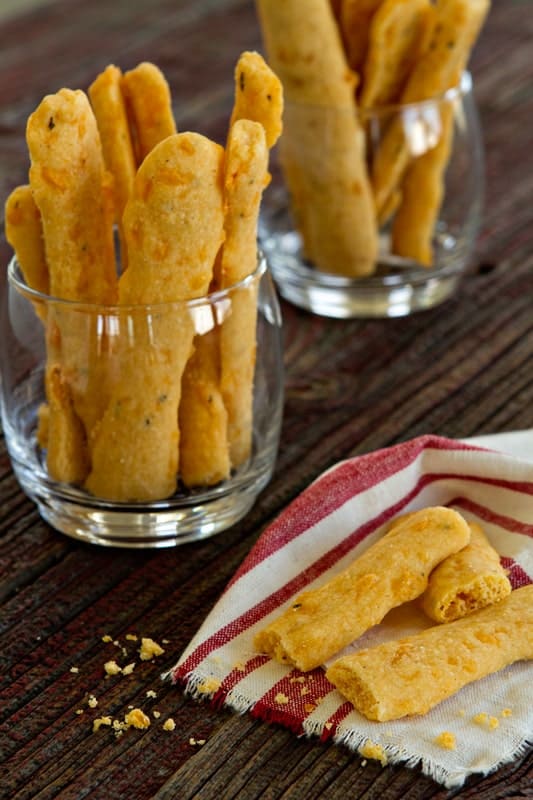 Cheese Straws are a Southern favorite. They're a snap to make, and perfect for nibbling at summer barbecues!
This post was sponsored by Sargento® and I was compensated to write it. Regardless, what I have written is my own opinion and experience, and I hope you find it of use.
Have you ever had a Cheese Straw? My friend Amber assures me they're a Southern staple. Until I set my heart on this recipe, I'd never had one. But let me tell you what – Ohioans (and everyone else above the Mason-Dixon line) need to get on the Cheese Straw train.
Crispy, spicy, full of cheesy flavor without actually being gooey – this is the perfect snack to put out at your next party or barbecue. I guarantee you they'll go down easy next to the chips and salsa and homemade dill dip and fresh veggies. A sip of fresh lemonade or ice cold beer to soothe the spicy nibbles makes this whole situation completely irresistible.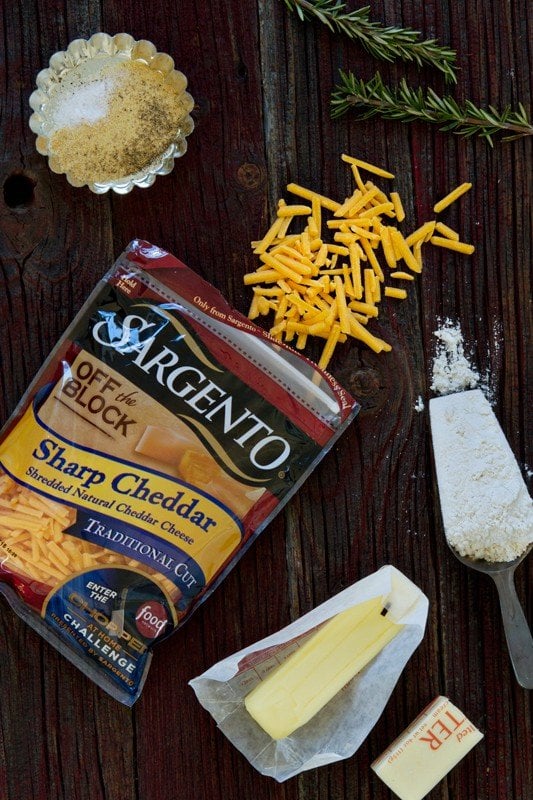 One thing about Cheese Straws, you really have to choose the right cheese to stand up to the spices the recipe calls for. Since I knew I wanted to add freshly chopped herbs to the party, I needed an extra sharp, extra flavorful cheddar. Enter Sargento® Off The Block® Extra Sharp Cheddar. I used the Traditional Cut, which is a bit larger. Great for Cheese Straws, salads, or even omelets and scones.
I grabbed a few bags of these new Off The Block® cheeses from Sargento® as I whipped around my local Wal-Mart (gotta love those Everyday Low Prices) picking up our weekly staples. Speaking of Everyday Low Prices, you can snag a coupon for $0.50 off ONE (1) Sargento® Shredded Cheese here.
We use shredded cheese quite a lot around here, and I love the convenience of all Sargento®'s varieties and different cut options, because the size and shape of the shred can make a difference when it comes to melting and mixing into other recipes.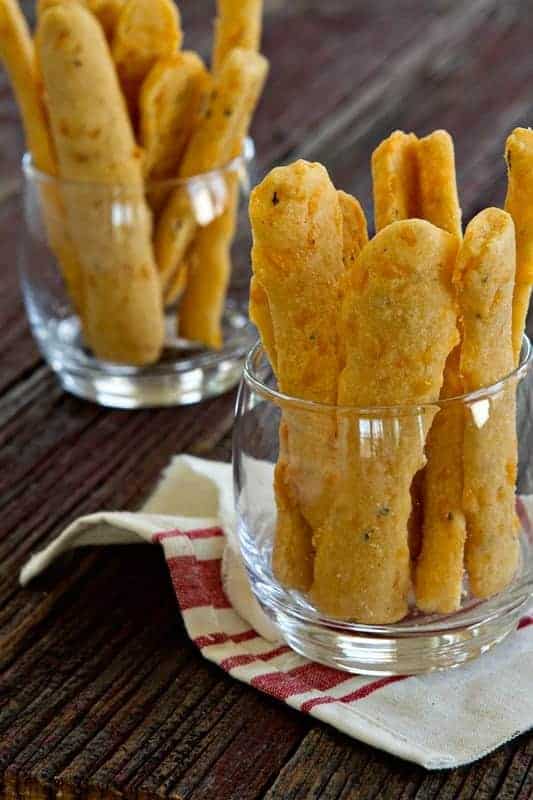 Like Cheese Straws. I wanted that cheese flavor to shine through. The bigger, Traditional Cut allowed that to happen. I am not kidding when I say we couldn't stop nibbling on these – they're seriously like adult gold fish crackers. I left them to cool on a rack in the kitchen, and every single time Eric or I walked by, we snagged one. Before I knew it, the entire batch was gone. G-O-N-E. They're just that good.
You've just GOT to make them for your next get-together. This Southern recipe is one that we all need in our arsenal. Have you made them before?

Cheese Straws
Yield: 30 servings
Prep Time: 15 minutes
Cook Time: 12-14 minutes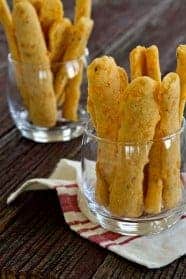 Ingredients:
3/4 cup unsalted butter, room temperature
3 1/2 cups Sargento® Off The Block® Extra Sharp Cheddar Cheese – Traditional Cut, room temperature
1 heaping tablespoon finely chopped fresh rosemary
2 cups all-purpose flour
1/4 teaspoon cayenne pepper, optional
2 1/2 teaspoons granulated garlic
3/4 teaspoon fine sea salt
Directions:
1. Preheat oven to 375°F. Line a baking sheet with parchment paper.
2. In the bowl of stand mixer fitted with the paddle attachment, or in a large bowl with an electric mixer, beat butter and cheese on medium speed for about 2 minutes. Add rosemary and mix to combine.
3. In a medium bowl, whisk together the flour, cayenne pepper, granulated garlic and salt. Gradually add the flour mixture to the butter mixture until a soft dough forms.
4. Lightly flour a work surface and turn the dough onto the surface. Using a rolling pin, roll the dough into a rectangle of 1/2 inch thickness. Use a pizza cutter or sharp knife to cut the dough into strips. Place strips on prepared baking sheet, about 1 inch apart. Bake in preheated oven for 12-14 minutes or until crisp. Allow cheese straws to cool and enjoy!
30 Responses to "Cheese Straws"