Orange Fruit Dip is sweet, tangy, and popping with the flavors of orange! This dip is perfect for pairing with your favorite fruits.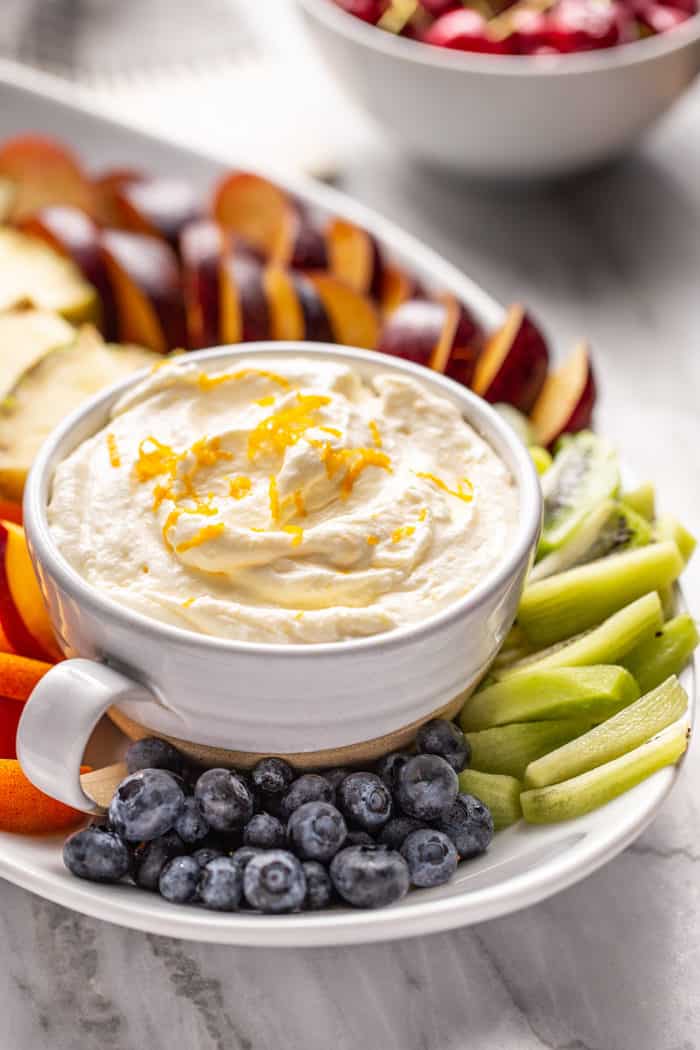 Earlier this week, I actually went shopping inside our local grocery store instead of doing curbside pickup. I've definitely popped into the store here and there to pickup a couple of random items, but I haven't done a complete in-store shop in what seems like forever.
I spent way to much time browsing the aisles to check out all of the new items. When I came upon the produce section, I loaded my cart with way more fresh fruit than we needed, but I couldn't resist because everything looked so good!
Once I came home and washed and prepped everything, I decided to whip up this Orange Fruit Dip to serve up with all of the gorgeous berries, peaches, nectarines, pineapple and oranges that I picked up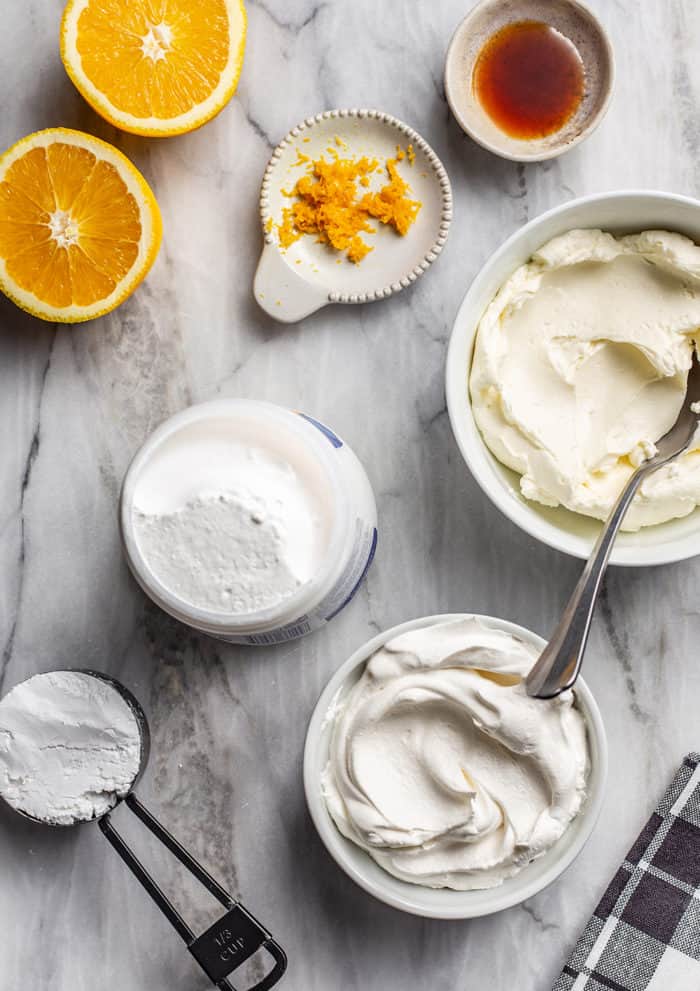 WHAT IS FRUIT DIP?
If you missed my Cream Cheese Fruit Dip, you might have missed my summer obsession with fruit dips.
You might have seen little tubs of fruit dip in the produce section of your grocery store. They usually come in a few flavor options and are usually cream cheese or yogurt based.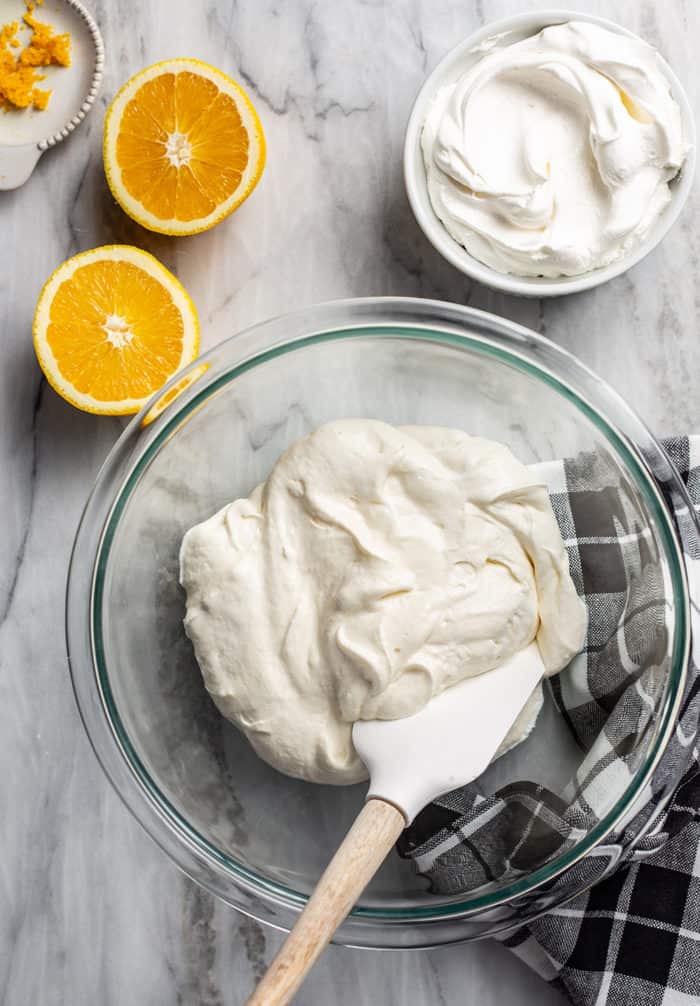 These dips are great for dunking your favorite fresh fruits, cubes of Cream Cheese Pound Cake, pieces of Whipping Cream Cake, or even cookies or homemade graham crackers. They're a big hit at parties or even for a chill movie night.
And those store-bought fruit dips are fine, but this stuff is so easy to make at home and it tastes so much better!
This time, I decided to bring a creamsicle flavor to the party by infusing my original cream cheese fruit dip with orange zest and juice.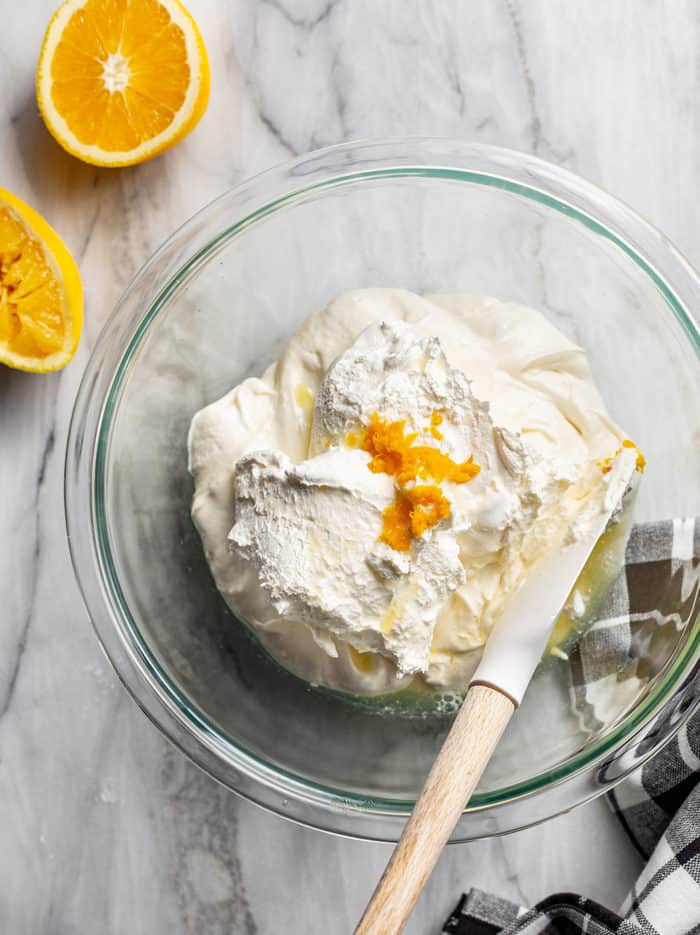 ORANGE FRUIT DIP INGREDIENTS
You only need 5 simple ingredients to make a basic fruit dip:
Room temperature cream cheese
Powdered sugar
Vanilla extract
Marshmallow creme
Thawed Cool Whip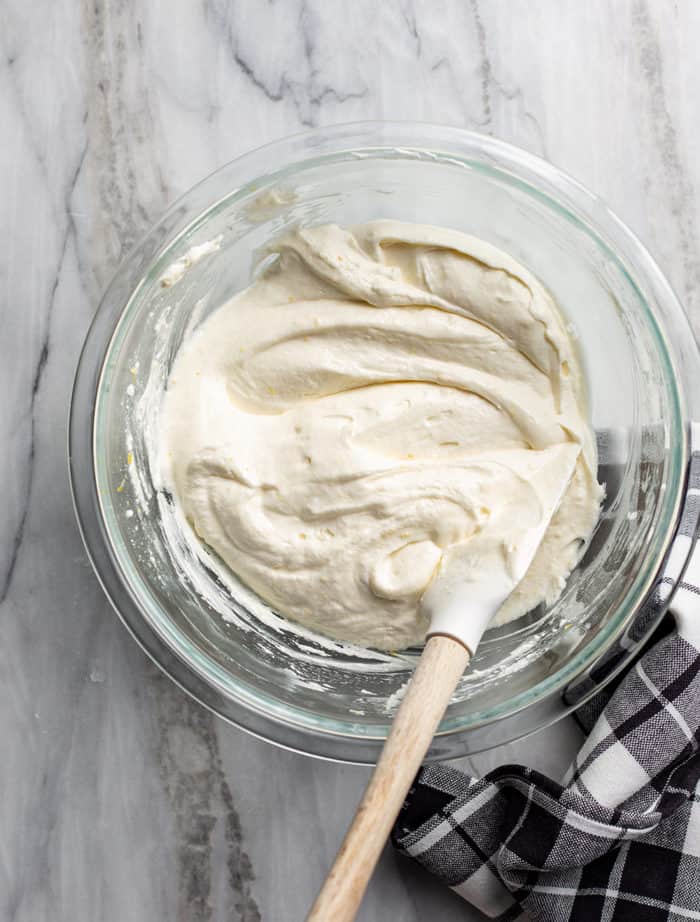 To make this Orange Fruit Dip taste like a creamsicle, I added:
That's it! That's all you need to make this super simple but super flavorful dip.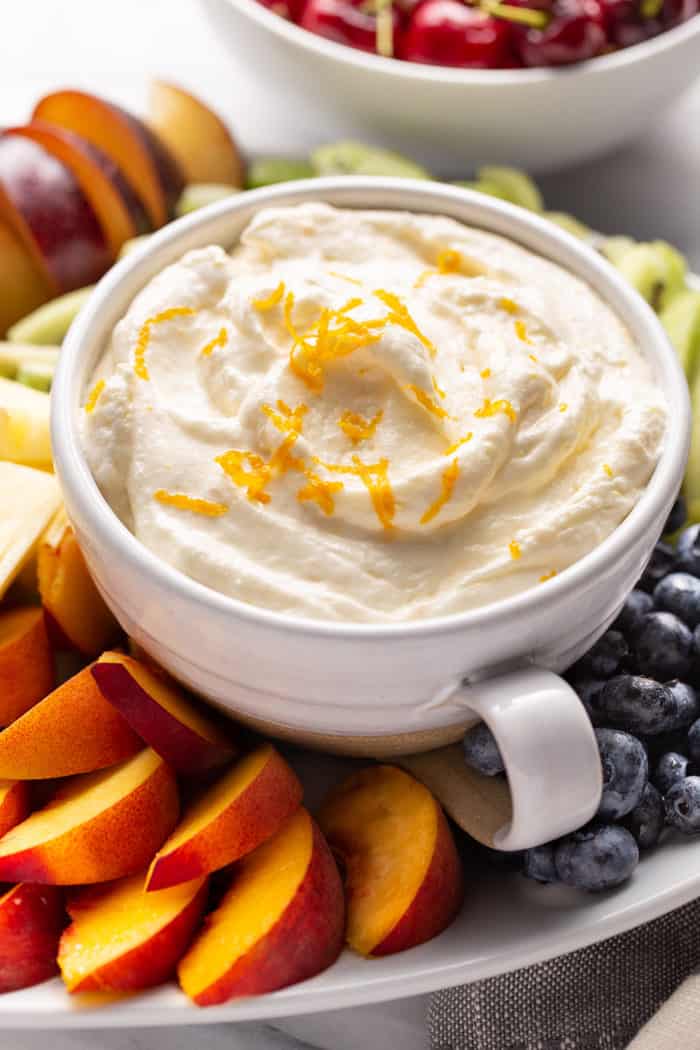 HOW TO MAKE THIS EASY FRUIT DIP
Make sure your cream cheese is at room temperature before you get started. If you forget to set it out ahead of time, check out my tips for how to soften cream cheese.
Beat the cream cheese on medium speed with an electric mixer for about 3 minutes to get it nice and creamy and fluffy. Beat in the powdered sugar and vanilla and beat for an additional minute.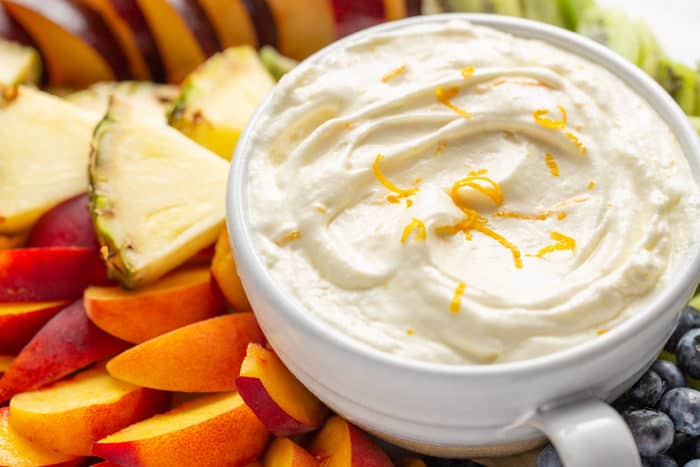 Use a rubber spatula to fold in the marshmallow creme, followed by the Cool Whip, orange zest and orange juice.
Once everything is thoroughly mixed, cover and refrigerate the dip for at least 2 hours before serving it.
Serve with your favorite sweet dippables (or even some pretzels!) and enjoy the last of summer before it's time for Pumpkin Dip.