Pumpkin Dip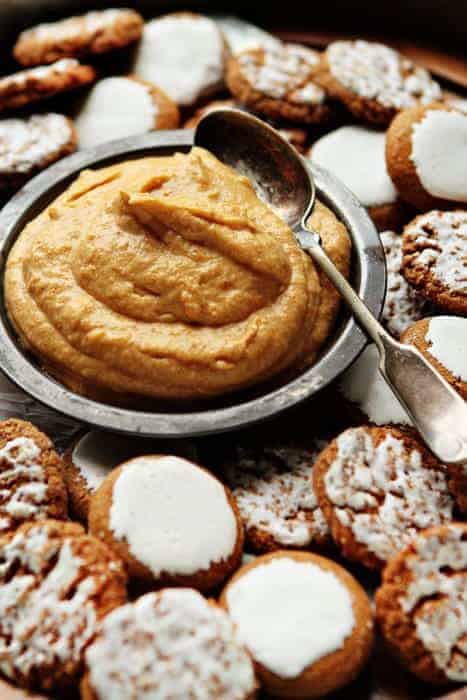 Creamy Pumpkin Dip made with cream cheese, pumpkin puree, and pumpkin pie spice.
If you haven't realized it by now, I'm pretty much a self-proclaimed pumpkin addict. From Mini Pumpkin Pies and Pumpkin Roll to today's recipe for Pumpkin Dip – I'm slightly obsessed. Judging by comments on the MBA Facebook page, people either love or hate this festive squash.
I had pumpkin dip years ago, but it fell off my pumpkin radar until a couple of weeks ago when someone tempted me with this delicious concoction again and the memories came flooding back. Although, I will confess, being 30 weeks pregnant, I'm pretty much tempted by anything and everything that happens to be edible these days.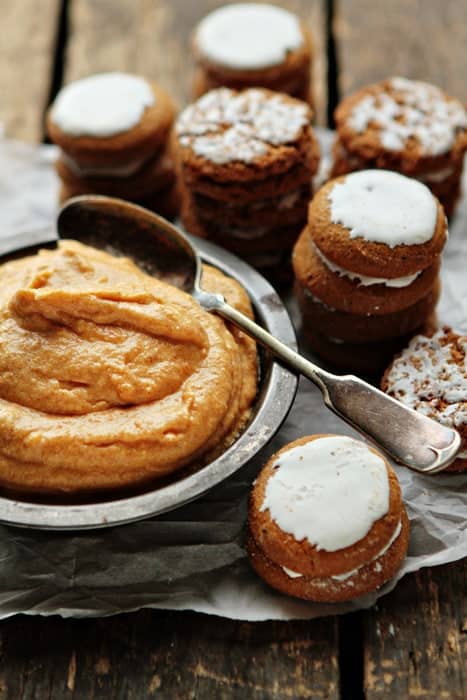 Pumpkin Dip comes together in a snap with minimal prep work. It's perfect for a fall potluck, your Thanksgiving dessert table, or you can totally nosh on it for a midday snack – which is definitely my preferred method of consumption at the moment.
Pumpkin dip pairs perfectly graham crackers, molasses and gingersnap cookies and apple slices. You can totally be a rock star and make homemade cookies, but I chose to pull the pregnancy card and take a little help from the grocery store! Either way, your family and friends will keep coming back for more.
Where do you fall on pumpkin?
This post may contain affiliate links. We are a participant in the Amazon Services LLC Associates Program, an affiliate advertising program designed to provide a means for us to earn fees by linking to Amazon.com and affiliated sites.