Pumpkin Dip is creamy and dreamy. This sweet dip is made with just a handful of ingredients and tastes just like pumpkin pie filling!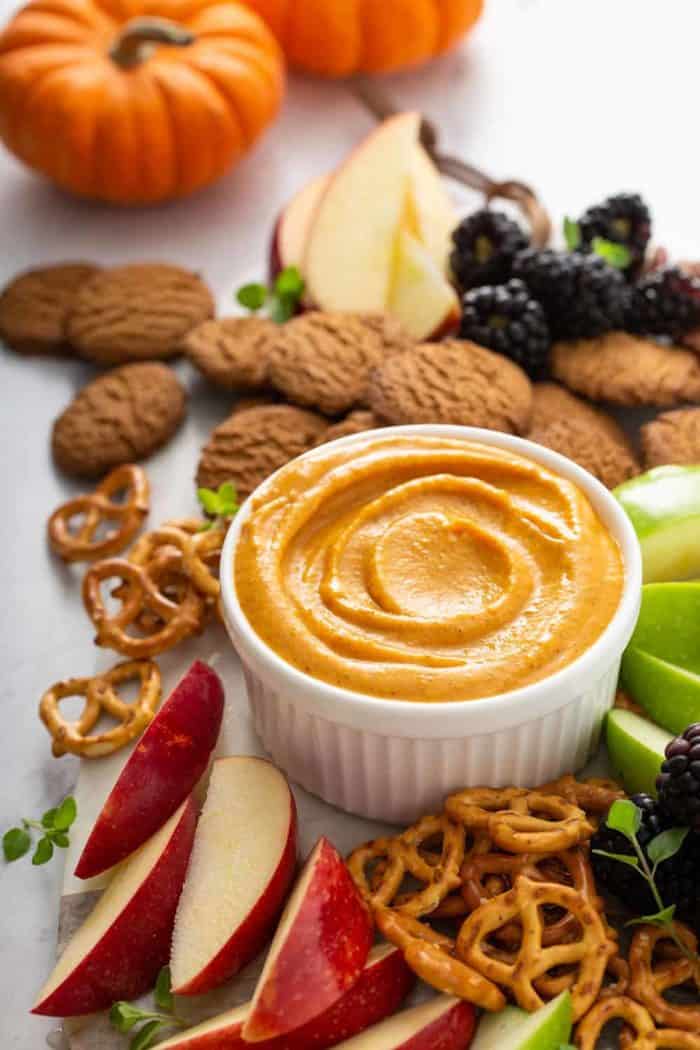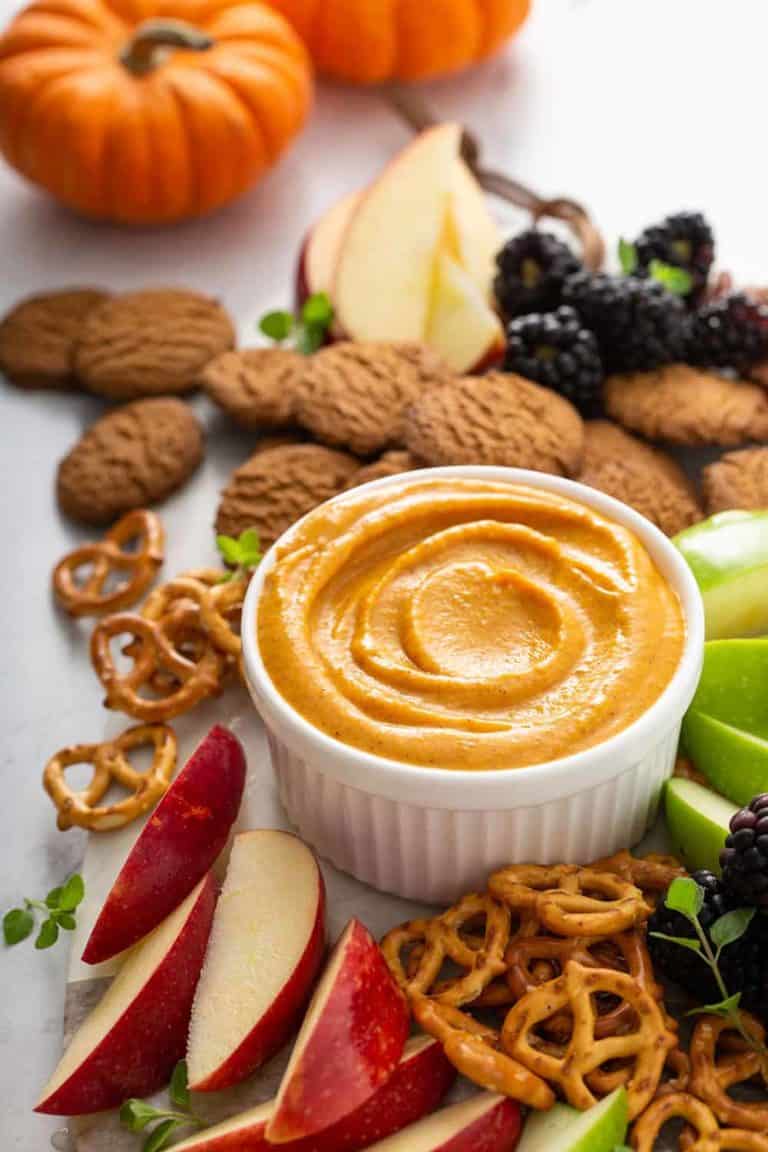 I've been in a pretty serious dip mood lately. I think I'll blame it on Trader Joe's and their ever-expanding collection of dips.

From their garlic dip to their spinach artichoke dip and bacon cheddar ranch dip, I'm pretty obsessed at this point. Let's just say that lunch around here is often raw veggies and all the Trader Joe's dips.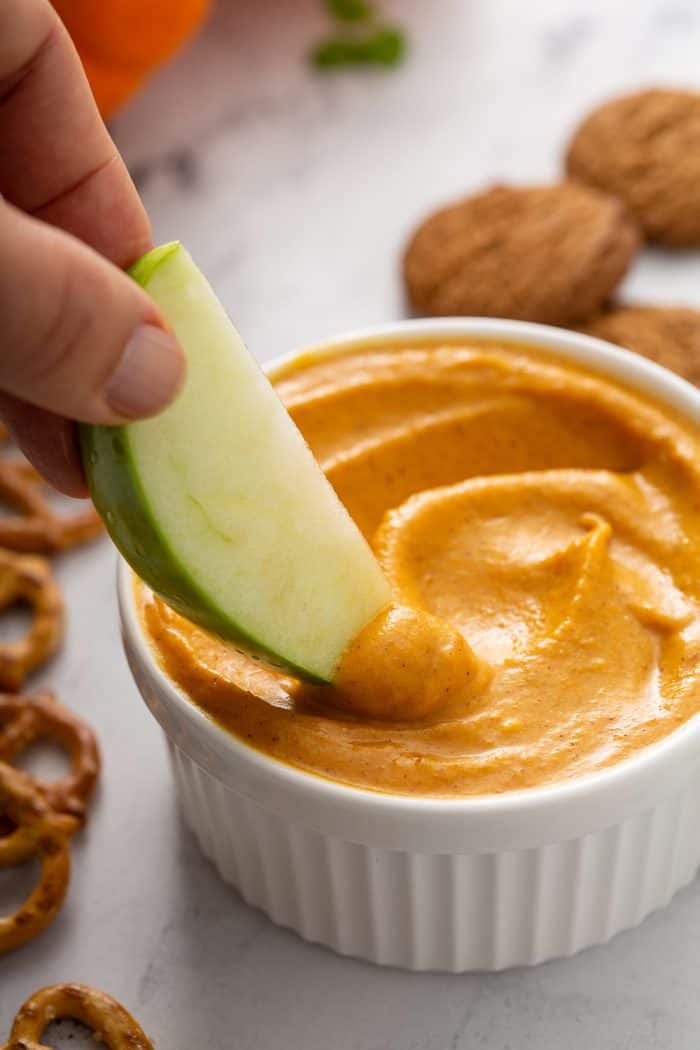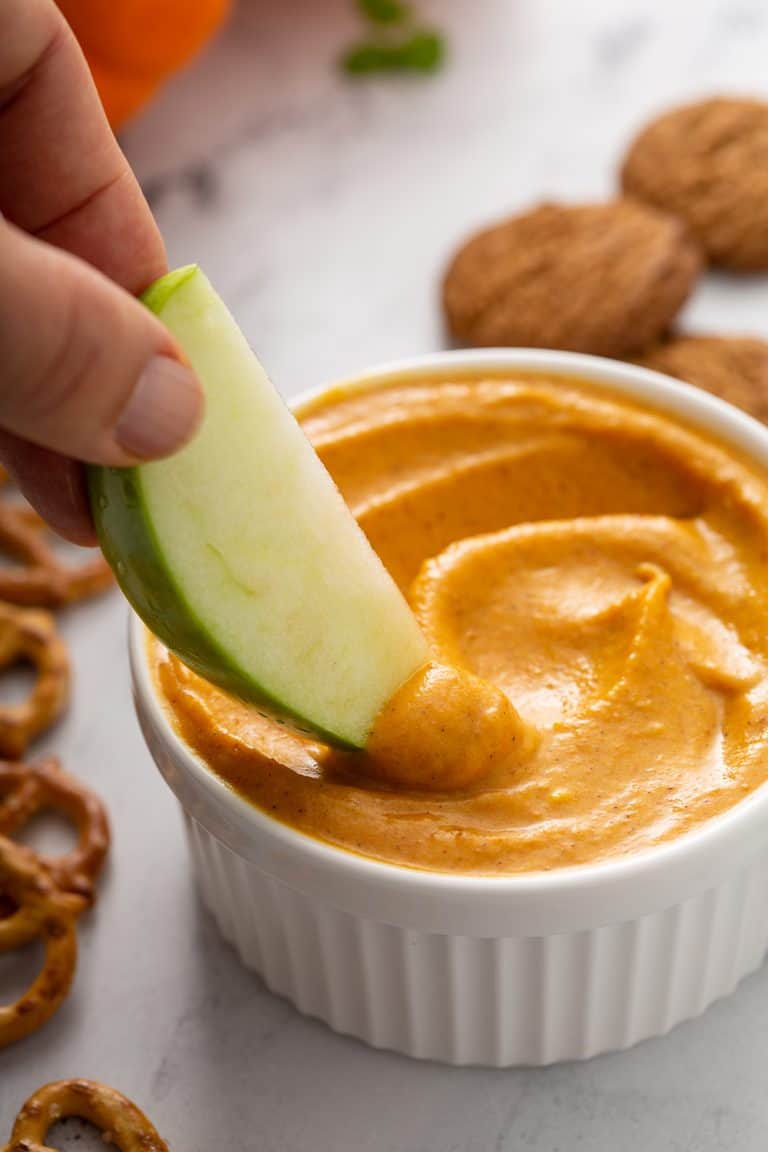 WHAT IS PUMPKIN DIP?
What can I say? I love dips. Buffalo Chicken Dip, Jalapeño Popper Dip, French Onion Dip…doesn't matter. I love them all.
But dessert dips aren't something I was familiar with until several years ago. Up to that point, I'd really only had caramel dip for apples.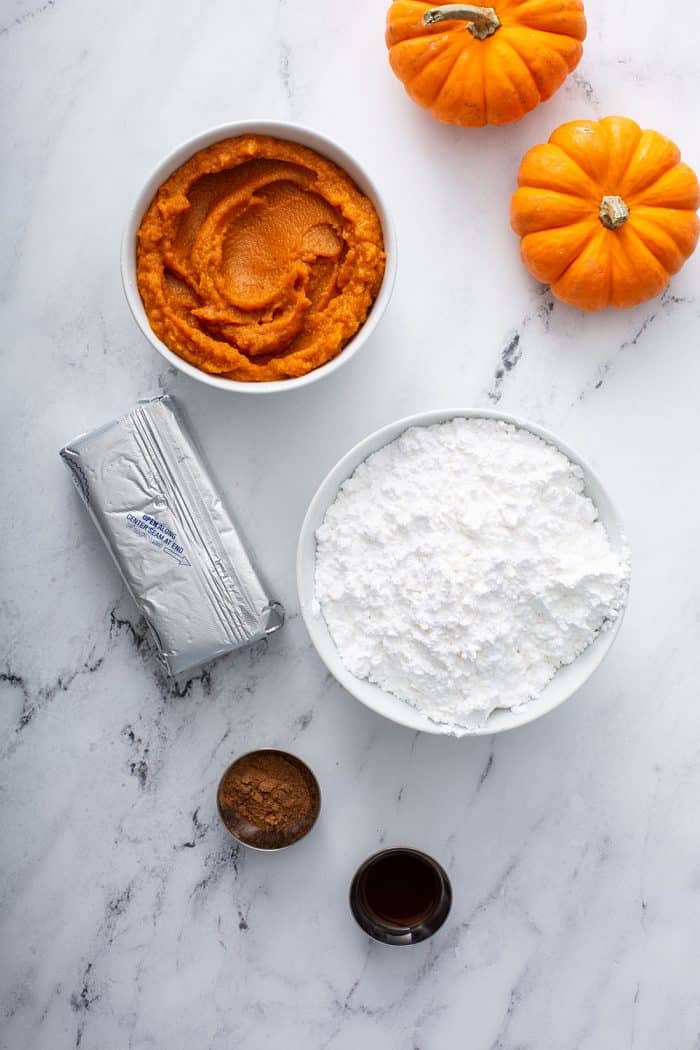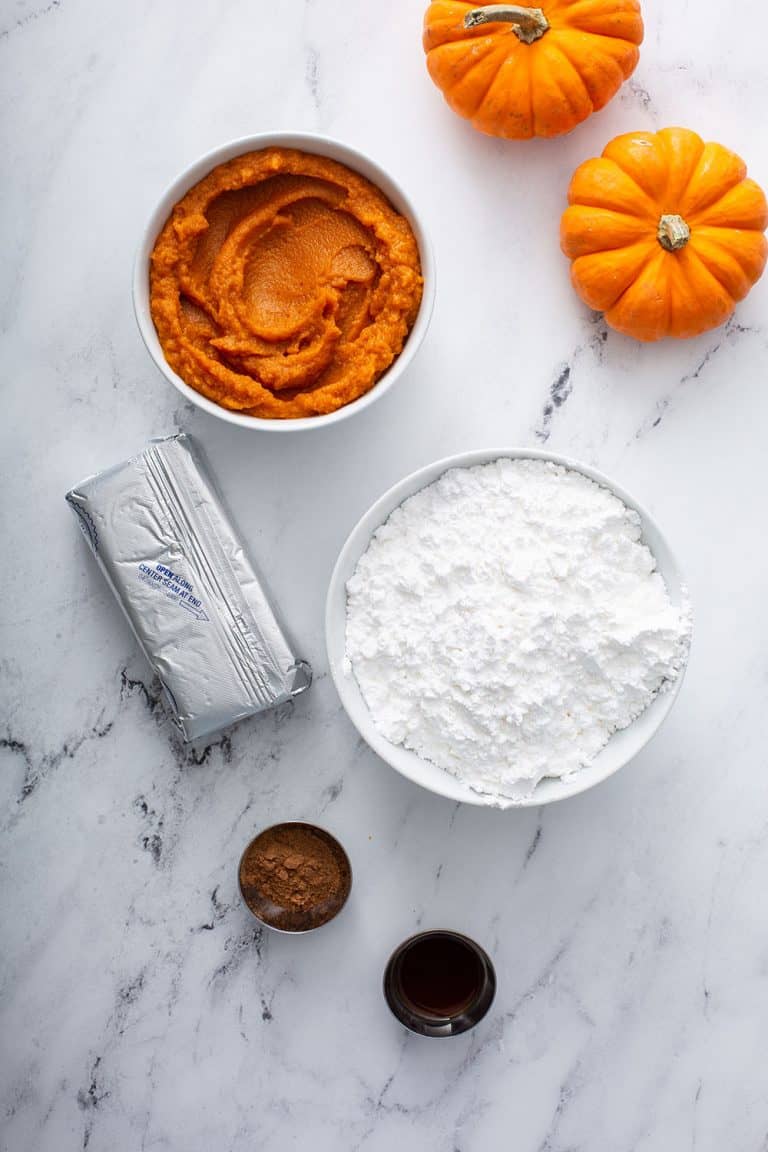 And then someone introduced me to Pumpkin Dip and the world of sweet dips really opened up to me. After all, you know I'm a real sucker for good pumpkin recipes.
This recipe makes a super creamy dip that is perfectly sweet and flavored with pumpkin pie spice.
You guys, I swear it tastes like pumpkin pie filling.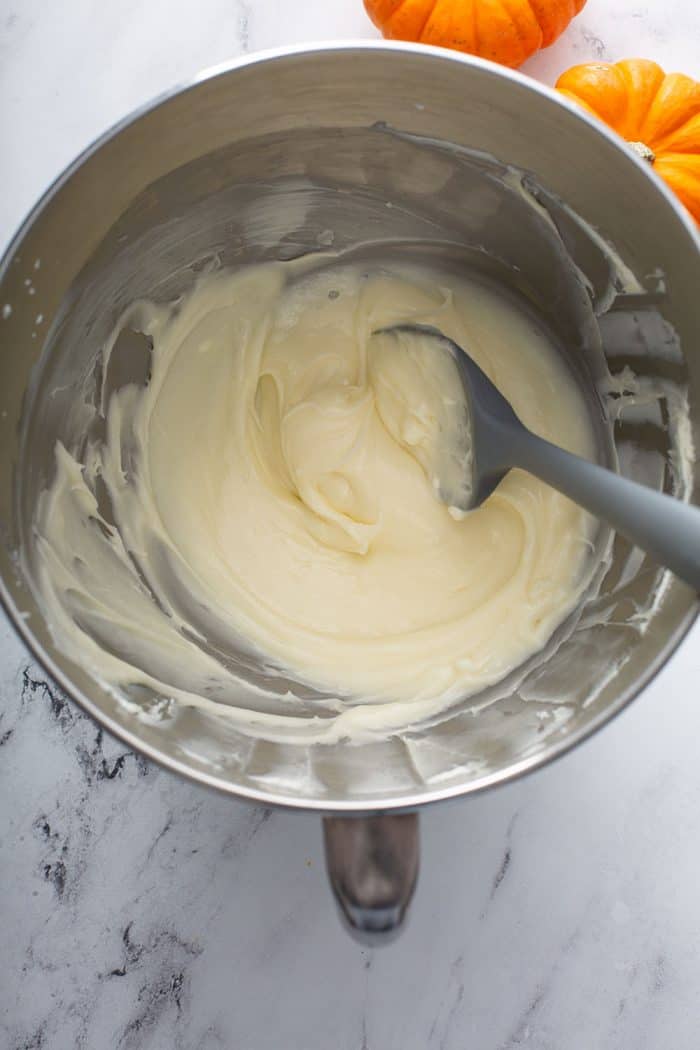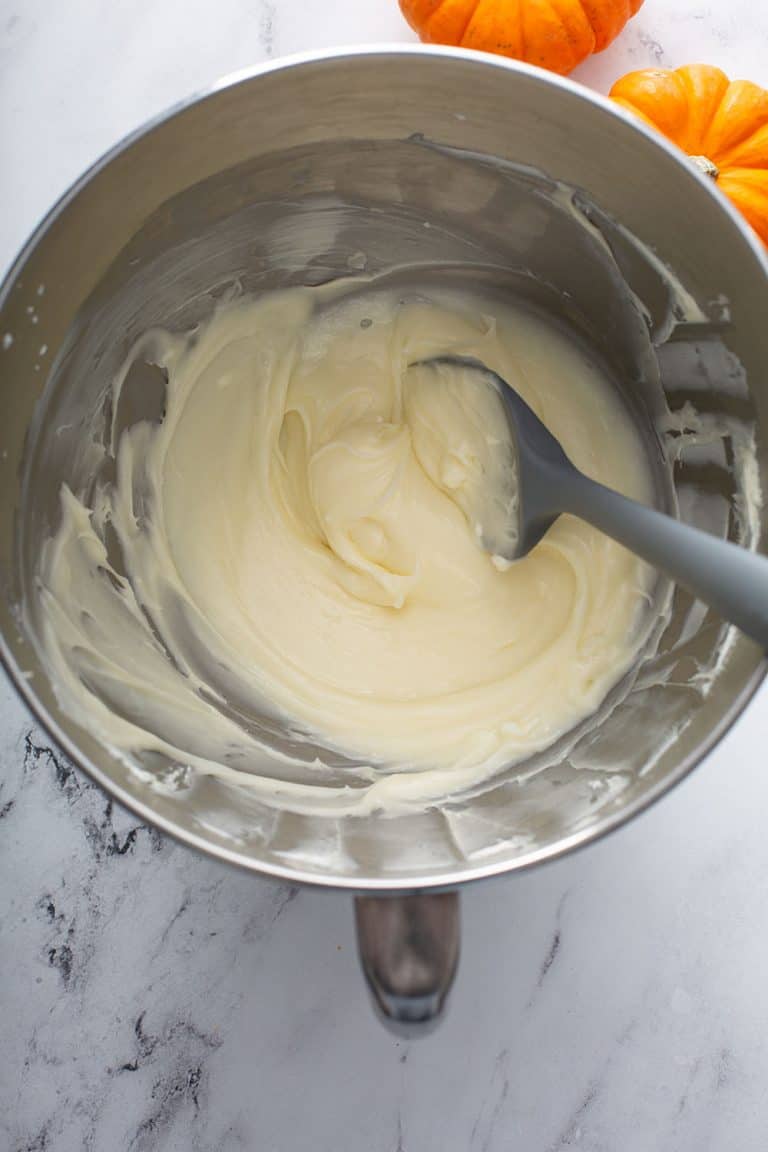 WHAT INGREDIENTS DO YOU NEED?
Pumpkin Dip may taste like pumpkin pie filling, but it is even easier to make than pumpkin pie!
You only need a handful of ingredients to make this sweet treat:
Cream cheese
Confectioners' sugar
Pumpkin puree
Vanilla
Pumpkin pie spice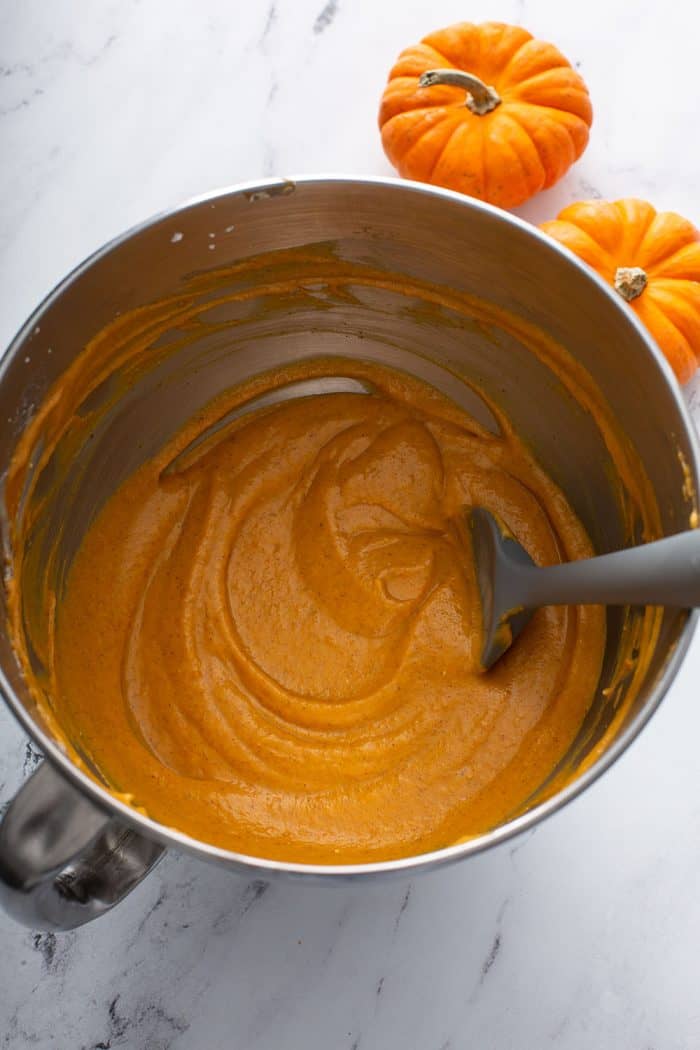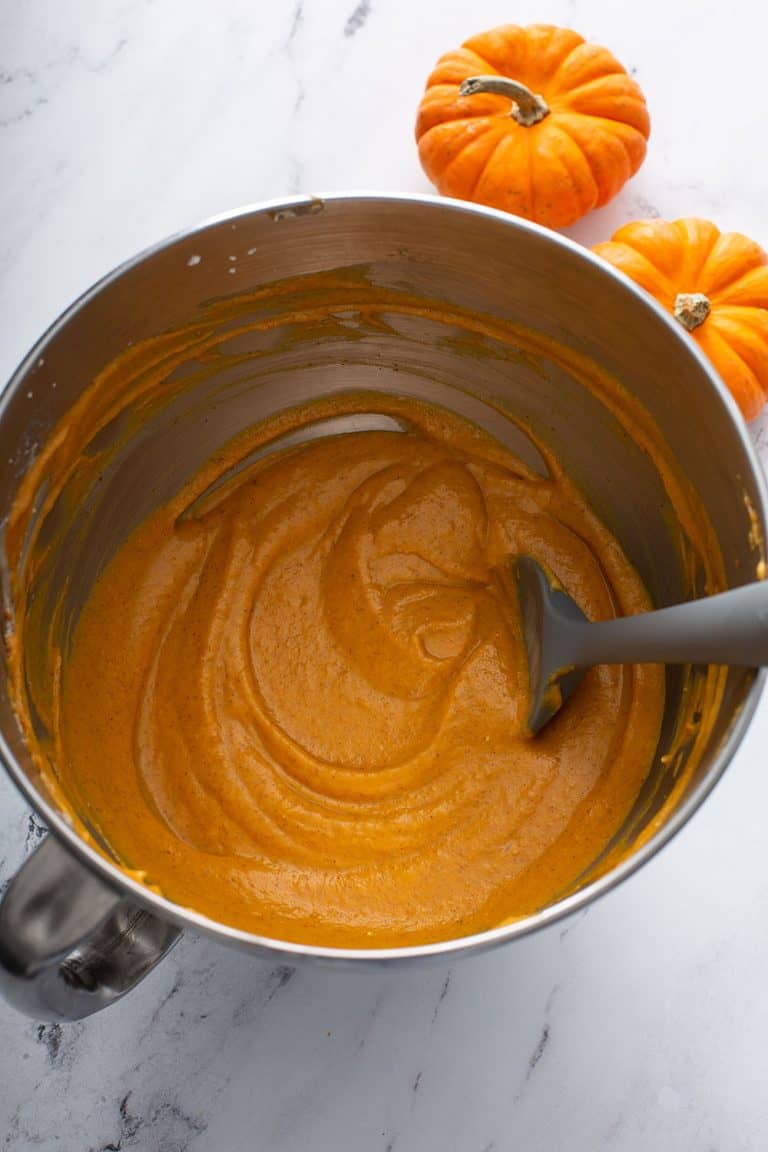 Truly a 5-ingredient recipe!
To make this recipe, cream together the cream cheese and sugar, then add the rest of the ingredients and mix well.
Let the dip chill in the fridge for a few hours before serving.
That's it! Less than 10 minutes of active time for a sweet treat that the whole family will enjoy.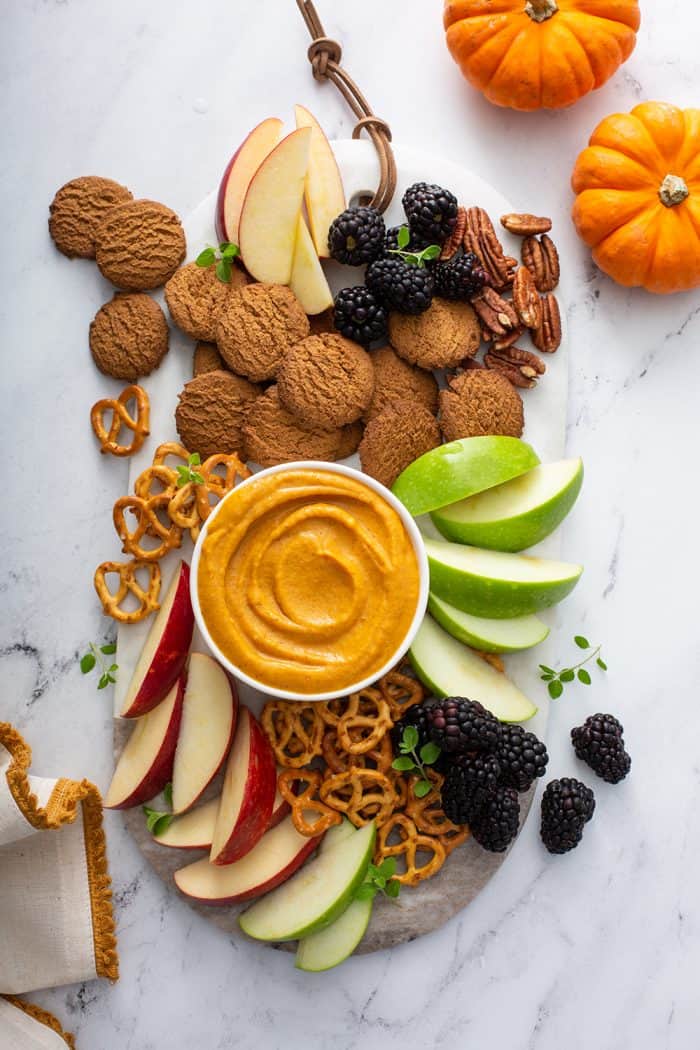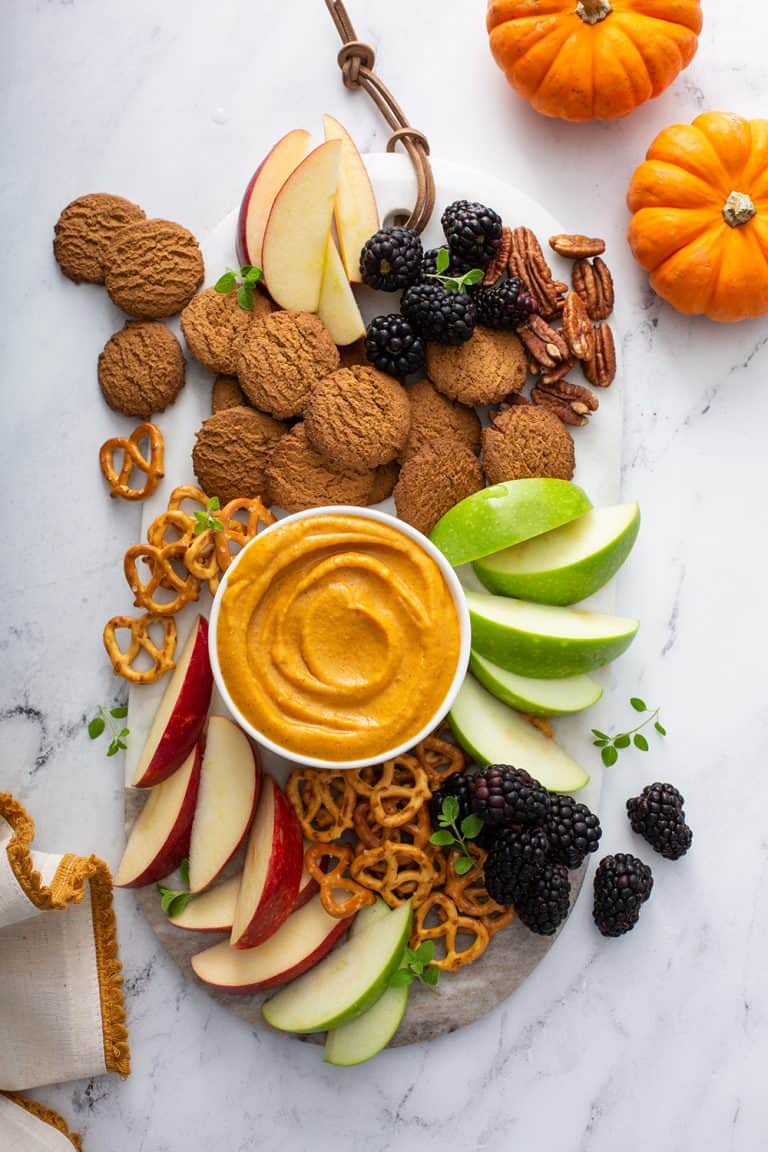 WHAT GOES WITH PUMPKIN DIP?
Wondering what you should dip into your Pumpkin Dip?
Cookies, fruit, and even salty snacks are all an option! Try:
Graham crackers (cinnamon or honey)
Cookies (gingersnaps, vanilla wafers, etc)
Apple slices
Pretzels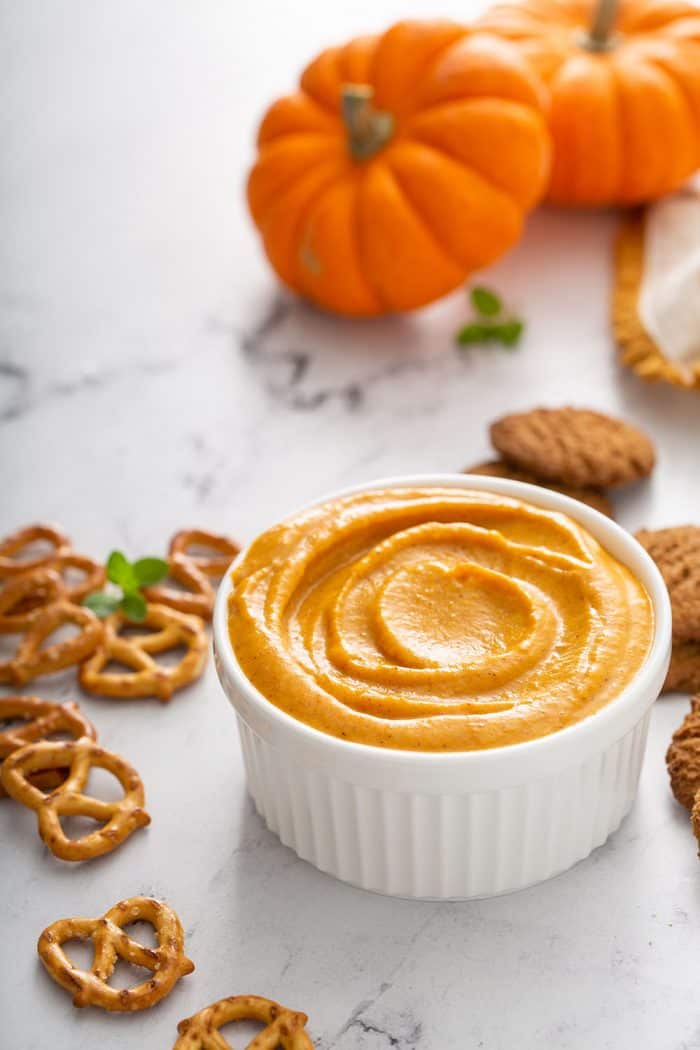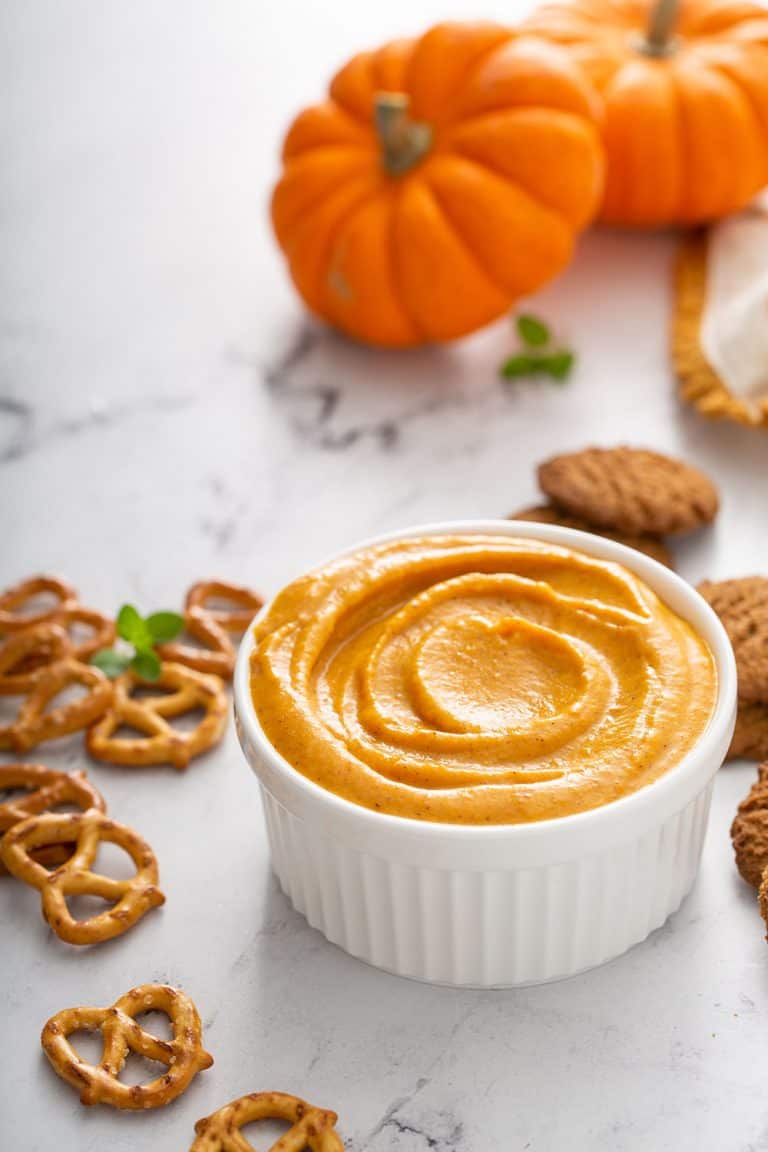 You could even put out a bowl of salted nuts, such as pecans, alongside the dip for a salty counterpart as people are snacking.
While this dip makes a great snack to put out when you have guests over, I also like to make it for family movie nights.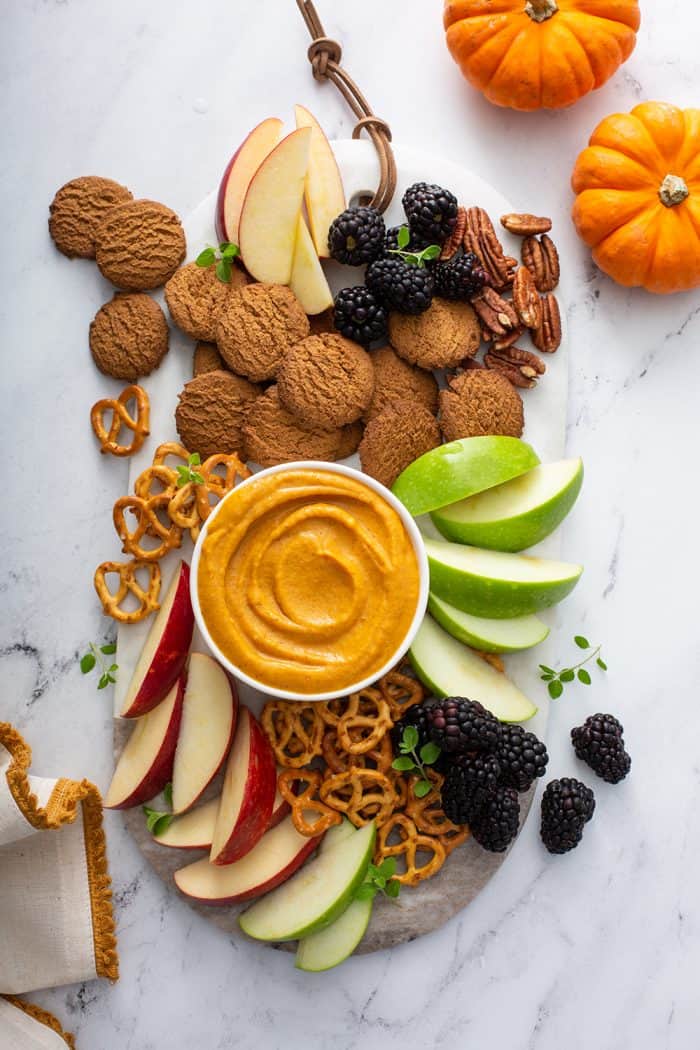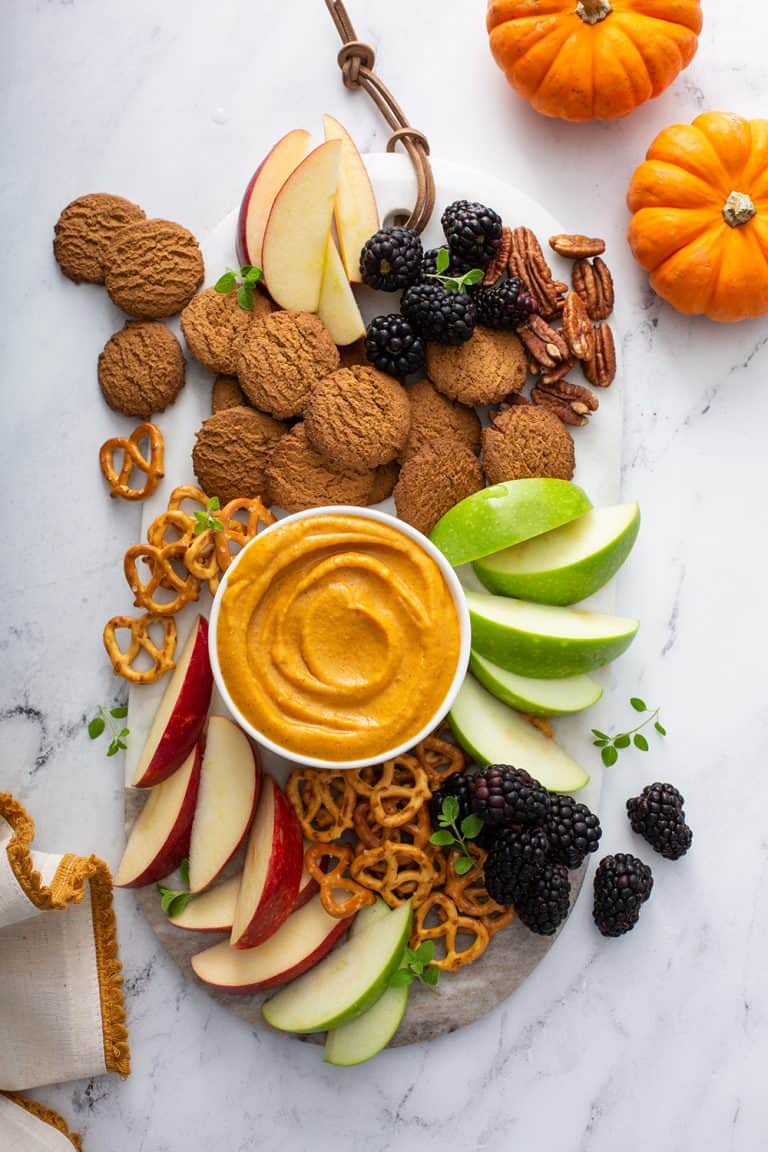 CAN THIS DIP BE FROZEN?
This dip will last for several days in the refrigerator when kept in an airtight container.
I have never tried freezing this dip myself because there is rarely any left over! While freezing it should work in theory, it's possible that the texture might change after thawing and not be as creamy as when it's fresh.
If you try freezing it, comment and let us know how it worked for you!