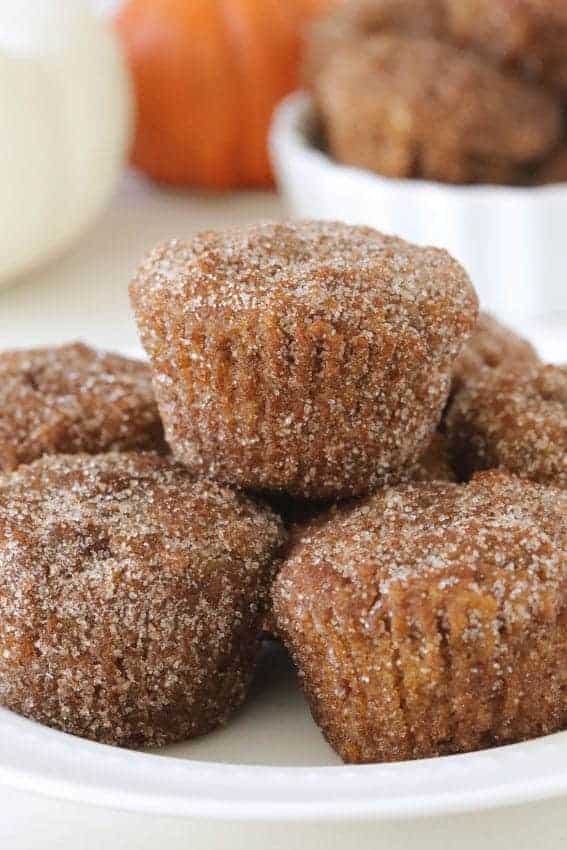 Gluten-free pumpkin donut holes are rolled in cinnamon sugar and are generously spiced. They're tender and perfect for breakfast or brunch.
It's only the beginning of October but I've already read some comments around the blogosphere about how people are tired of pumpkin. I really hope you all aren't because for me, October is only the start of pumpkin season!
I know some people started posting pumpkin recipes back in August, and I totally get that people were excited, but I had a whole bunch of apples to enjoy before I even thought about pumpkin.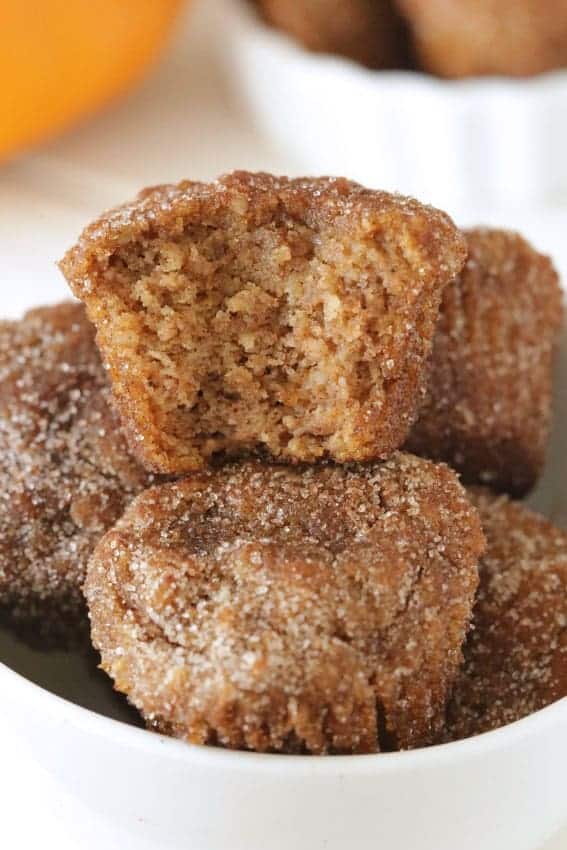 Now that it's October, I can't wait to pumpkinfy everything! I started off with one of my favorites – these gluten-free pumpkin donut holes. Coconut flour and almond flour come together to create some seriously moist and delicious mini pumpkin muffins. Roll them in some cinnamon sugar and you've got yourself some donut holes!
If you don't have a mini muffin pan, you can bake these gluten-free pumpkin donut holes in a regular muffin pan. Bake them for 13-16 minutes (it'll yield 16 muffins). And for a different variation, check out my pumpkin spice latte Nutella muffins!
If you're like me and are all about enjoying sweet treats straight from the oven, don't be alarmed if you try these while still warm. The texture is odd and they even taste weird. I actually thought that I had forgotten all the sweetener and was about to throw them away.
Then I got distracted, forgot about them for a few hours, and when I came back, they were moister, sweeter and so much better. If you want to enjoy these donut holes warm, pop them in the microwave after they've rested and before you roll them in the cinnamon sugar.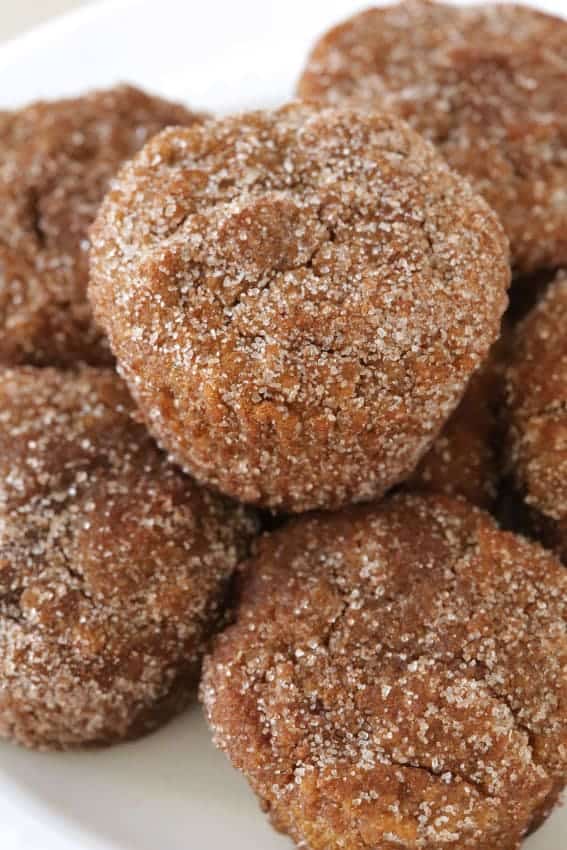 Looking for something a little more dessert-like? These gluten-free pumpkin pie streusel bars are a great option! A streusel crust and topping makes them completely irresistible. For more pumpkin inspiration, take a peek at these 15 Perfect Pumpkin Recipes.