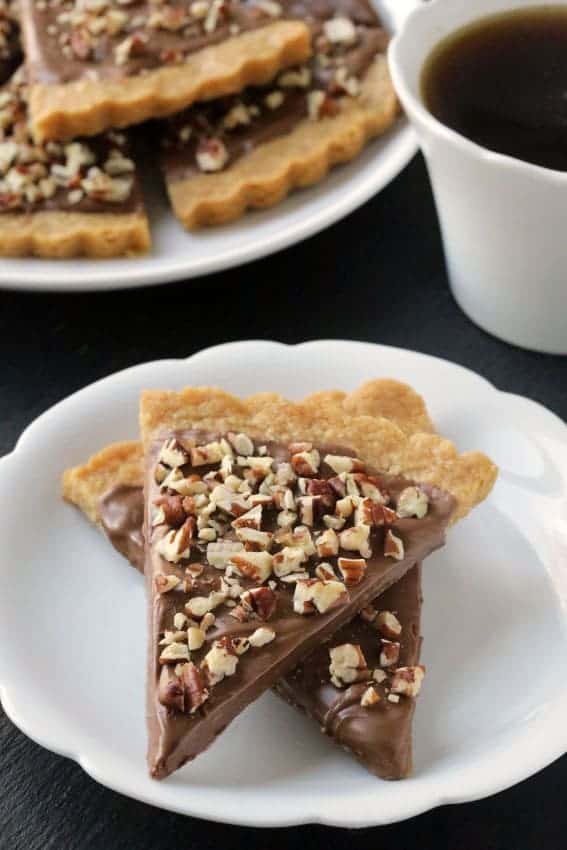 This easy gluten-free shortbread recipe is made in a tart pan and is dipped in chocolate for an extra special treat. So delicious!
I'm definitely a soft and chewy cookie type of gal. The only exceptions are these Swedish pepparkakor (ginger cookies) and shortbread. I'd never made shortbread before I started working on this post because I always just assumed that a homemade version wouldn't come close Walker's, my favorite brand of shortbread.
I had no idea what I was getting myself into when I started trying out shortbread recipes. I tried 7 different recipes which basically only called for flour, butter and sugar but they all came out so differently. What I learned was that if you want anything truly like Walker's shortbread, you're just going to have to buy it. And the type of sugar plays a huge role!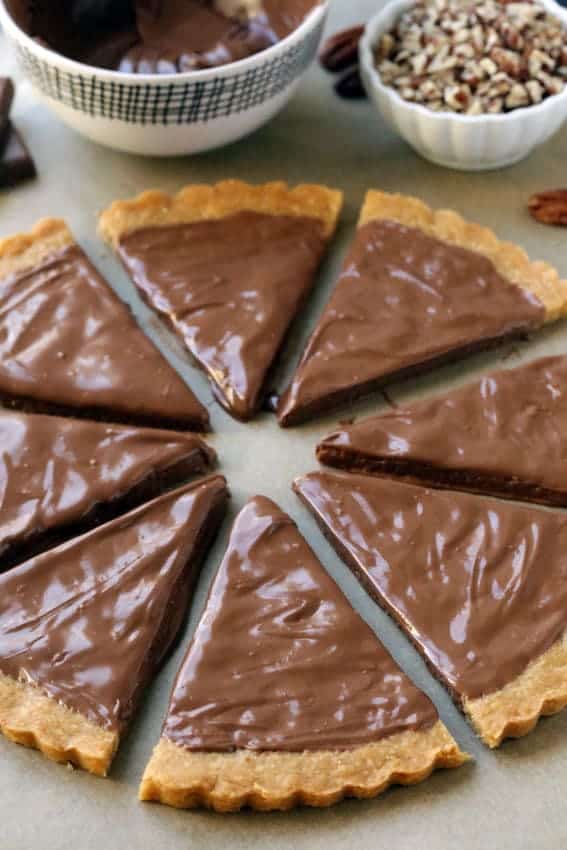 I tried some recipes with powdered sugar and that resulted in shortbread that melts in your mouth. It was okay but not what I was looking for. Then I made some recipes with brown sugar and I was in heaven.
Traditional shortbread doesn't call for brown sugar (or vanilla, for that matter) but when something improves the flavor, I don't really care about what's traditional and what's not. I bet you'll agree with me after trying these buttery shortbread cookies, which have something of a caramelized flavor to them.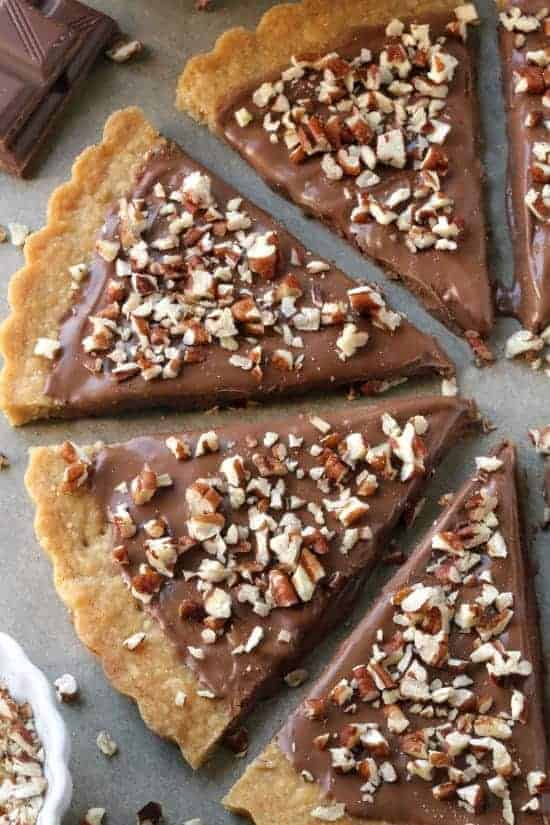 Something else I experienced is that rolling out cookie dough is far too fussy when you can just pat the dough into a tart pan, cut them into 8 pieces and call it a day. So much simpler and I think they look pretty neat that way when dipped (or more like slathered) in chocolate and sprinkled with nuts.
I made these cookies with all-purpose flour as well as this 1-to-1 gluten-free baking flour. The gluten-free version was a little more sandy when you eat the cookies straight from the oven (which you shouldn't do, anyway!) but after decorating, it was hard to tell a difference.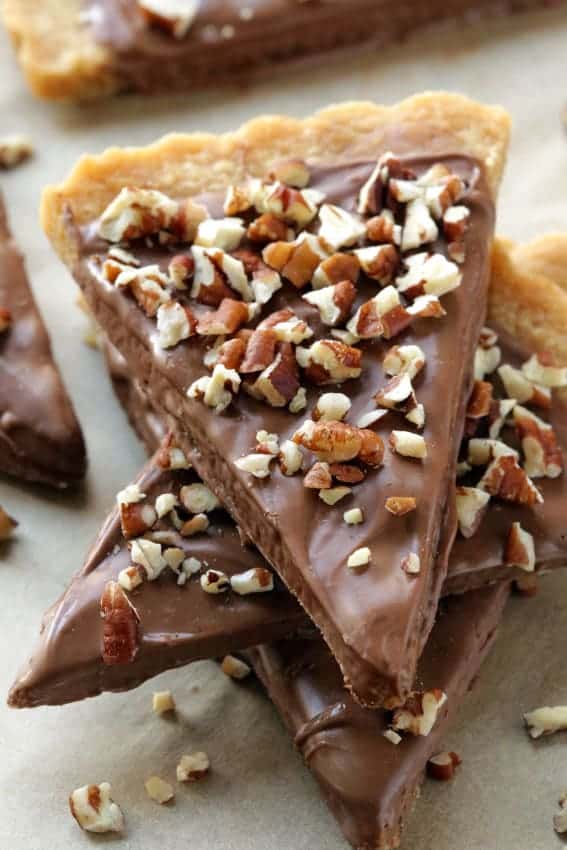 Throughout the entire shortbread testing period, my husband kept telling me that he doesn't really like shortbread and so he only wanted a small bite from every batch. After I gave him his tiny trial of these chocolate dipped shortbread, he was yelling, "More! More! More!"
We enjoyed them so much that we decided to make them for our mailman, our elderly neighbor and for anyone else we feel like gifting with something ridiculously delicious. I can pretty much promise that nobody would be let down when they open up a tin of these shortbread!