If you love making corn casserole with Jiffy mix, you're in luck with this Green Chile Corn Casserole! Spruce up the traditional corn casserole with green chiles and cheese. It makes for a delicious and unexpected holiday side dish.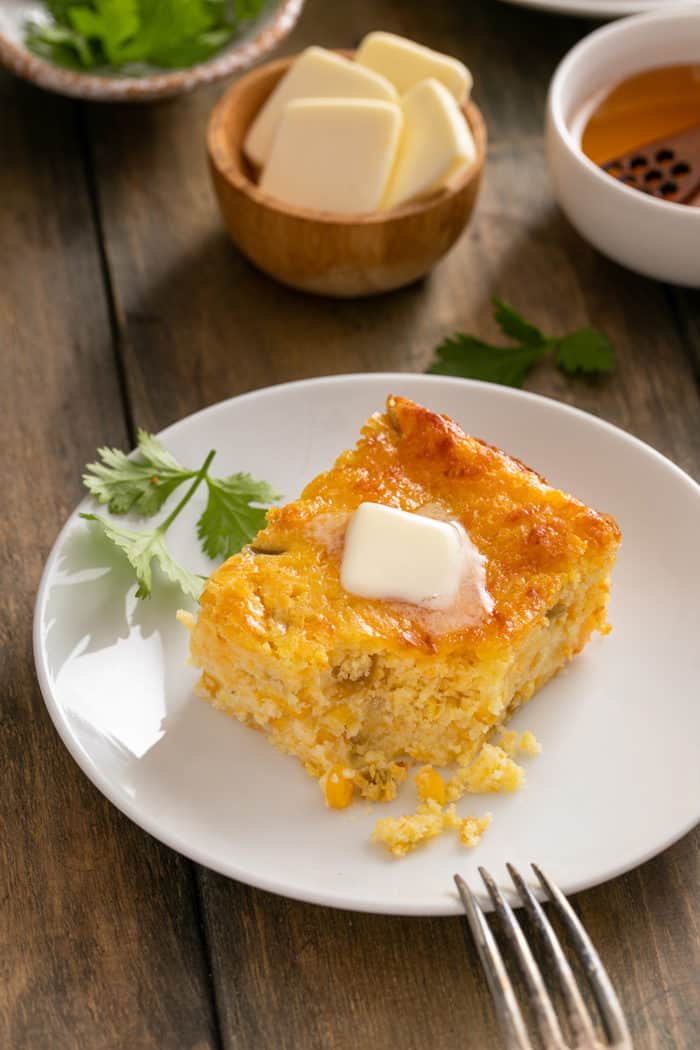 Before Thanksgiving, I was discussing my love for Jiffy Corn Casserole with my friend Stephie. She suggested the addition of green chilies and shredded cheese the next time I make it. So that I did.
One night while a pot of chili was simmering away on the stove, I decided to whip up this Green Chili Corn Casserole as a side dish. Le me tell ya – it was absolutely delicious.
Instead of serving it up as a side, I ended up crumbling a piece of the corn casserole into a bowl, spooning on a ladle full of chili and topping it with cheese, sour cream and bit of fresh cilantro. It was the perfect simple dinner for a cold Ohio night.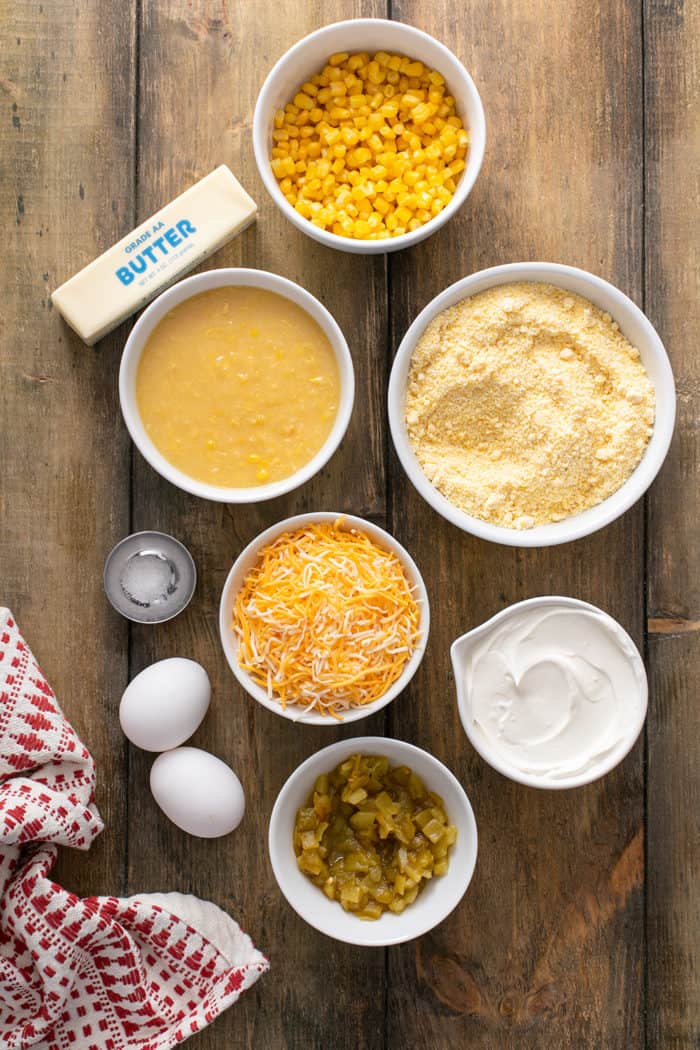 JIFFY CORN CASSEROLE WITH CHEESE AND GREEN CHILES
Jiffy corn casserole is a holiday staple and one of the first things I reach for when I'm loading up my plate, right alongside cranberry fluff, the holiday ham, and garlic mashed potatoes.
But I decided to switch things up a bit and load up the traditional version with canned green chiles and Mexican blend cheese.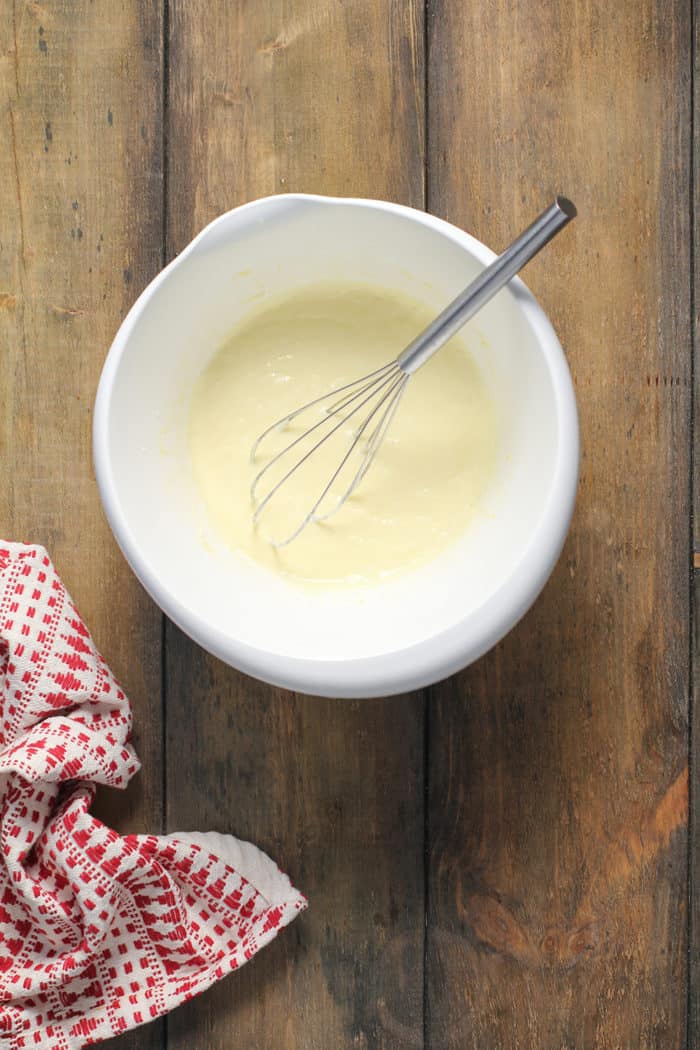 If you're worried about the casserole being spicy, don't! You can easily use mild green chiles to make this a family-friendly side dish.
But if you like some heat, feel free to use hot green chiles to spice up your Green Chile Corn Casserole.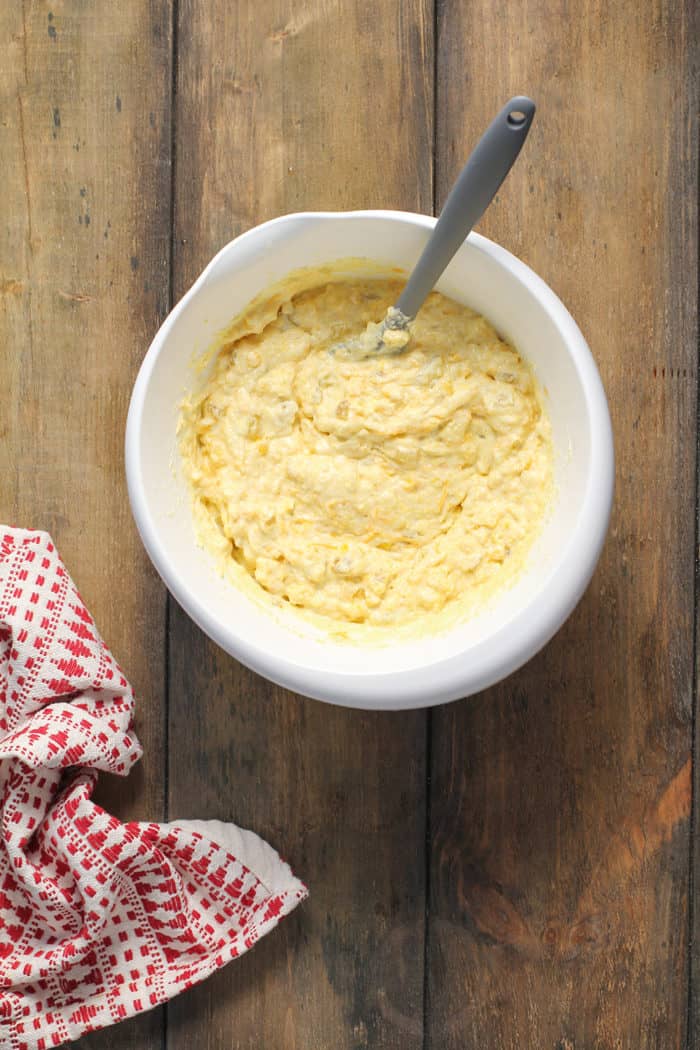 HOW TO MAKE GREEN CHILE CORN CASSEROLE
Even though we're adding a couple of ingredients, the ingredient list for Green Chile Corn Casserole is still pretty simple:
Unsalted butter
Eggs
Sour cream
Cream-style corn
Fresh or frozen corn
diced green chiles
Mexican blend cheese
Salt
Jiffy Corn Muffin Mix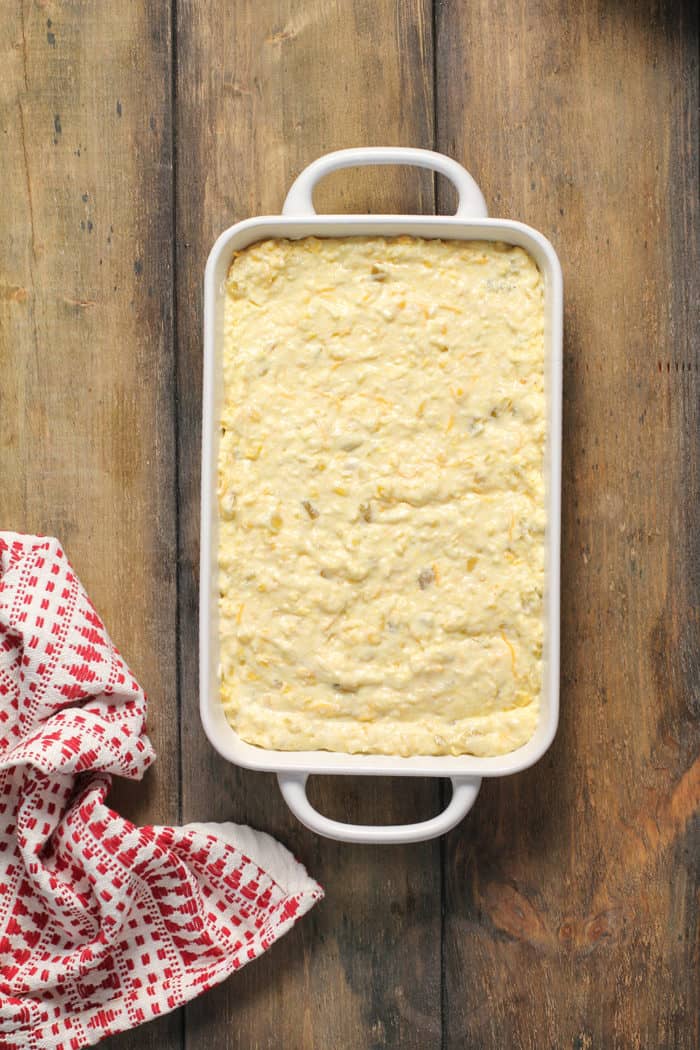 Stir together the melted butter, eggs, and sour cream. Stir in both the cream-style corn and the corn kernels, the green chiles and the cheese.
Add the salt and the Jiffy mix, then stir until just combined.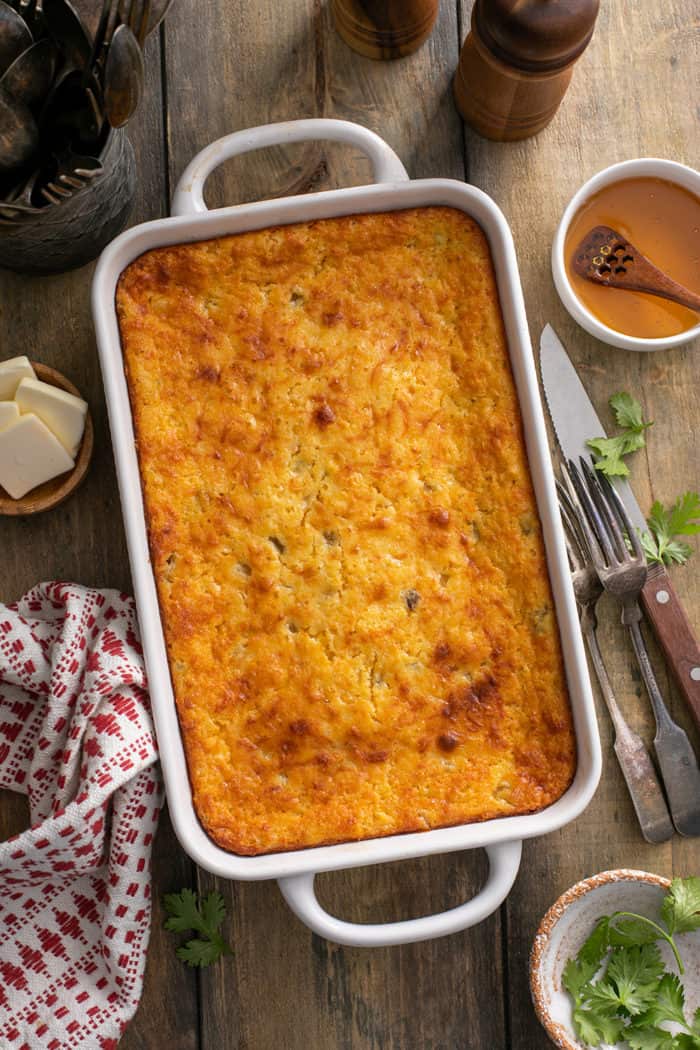 Spread the mixture into a 1 ½-quart baking dish and bake for 40-55 minutes, or until the top of the casserole is golden brown and the center of the casserole is set.
If you have any Green Chile Corn Casserole leftovers, store them in an airtight container in the refrigerator.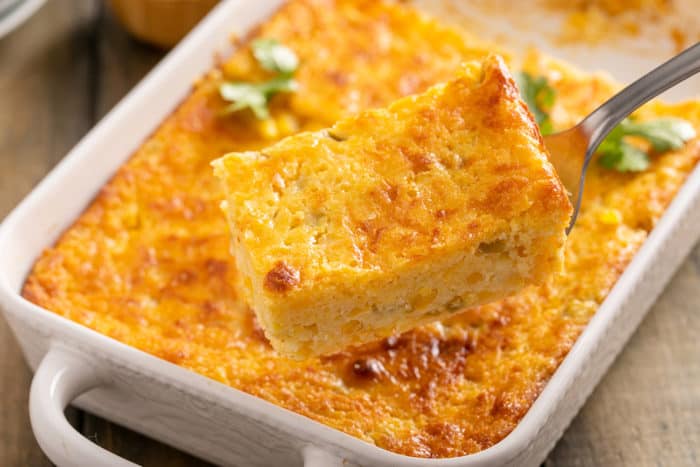 CAN THIS CASSEROLE BE DOUBLED?
If you're making this recipe for your holiday crowd, you're in luck because it doubles well!
Simply double all of the ingredients, including using two boxes of corn muffin mix instead of one, and bake it in a 13×9-inch baking dish.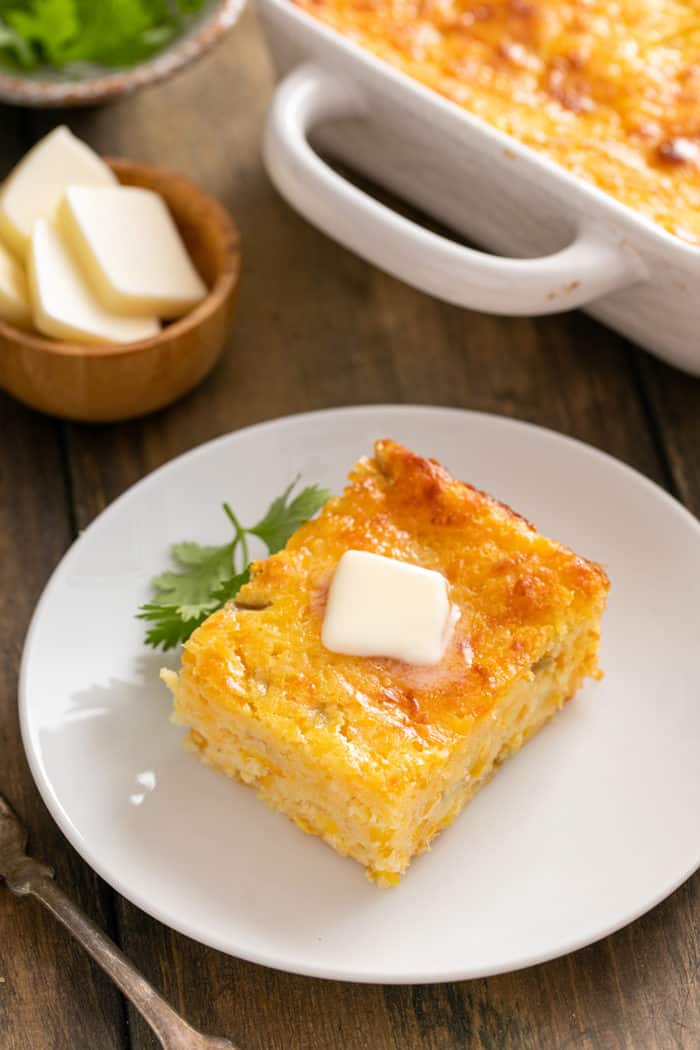 Since you're making a larger batch of the casserole, you'll likely need to bake it for at least 10 minutes longer, depending on your oven. Start checking it around 55 minutes and add more time as needed.
After all, it's better to be safe than sorry when it comes to corn casserole! There's a reason it's one of the first things to disappear from a holiday table.