Craving the famous Magnolia Bakery Banana Pudding but can't get to NYC? No need to worry – this iconic recipe is much easier to whip up at home than you might think!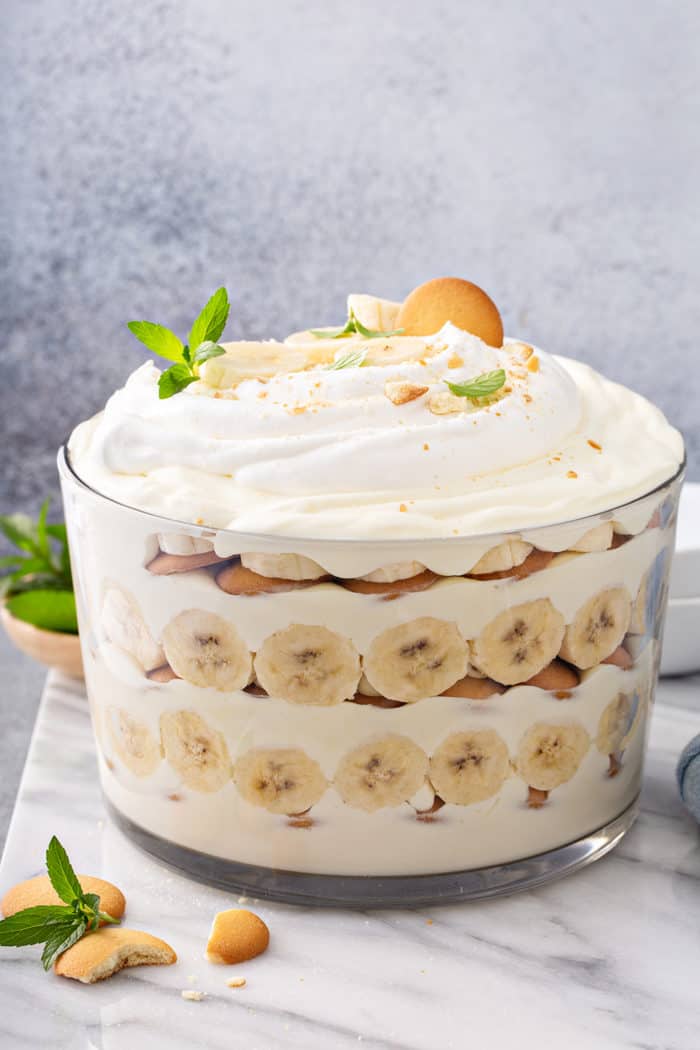 Love Banana Pudding, but don't really have the time or patience to make it from scratch?
No worries, I've got ya covered with this super simple Magnolia Bakery Banana Pudding recipe.
With just a short list of ingredients and minimal prep time, you can make this ultra-popular Banana Pudding right in your own kitchen!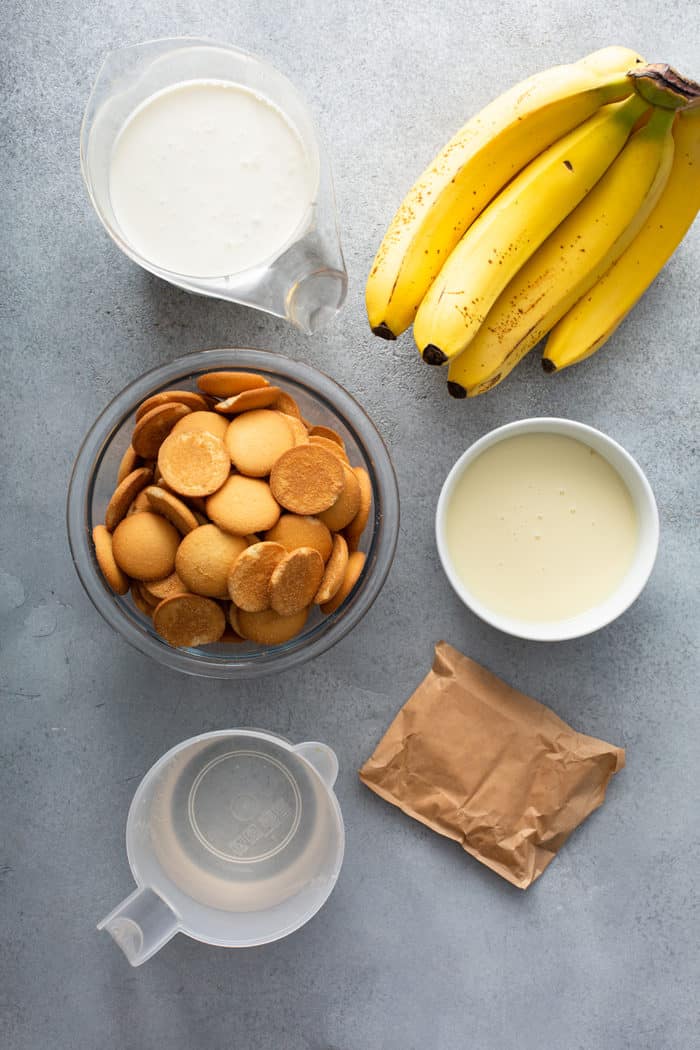 WHAT IS MAGNOLIA BAKERY BANANA PUDDING?
If you were ever a fan of Sex and the City, you might remember Carrie's love of Manolos and Magnolia Bakery cupcakes.
If you weren't as much of a SATC fan, you might have guessed correctly by now: Magnolia Bakery is a famous New York City bakery that now has locations in major cities around the country and even around the world.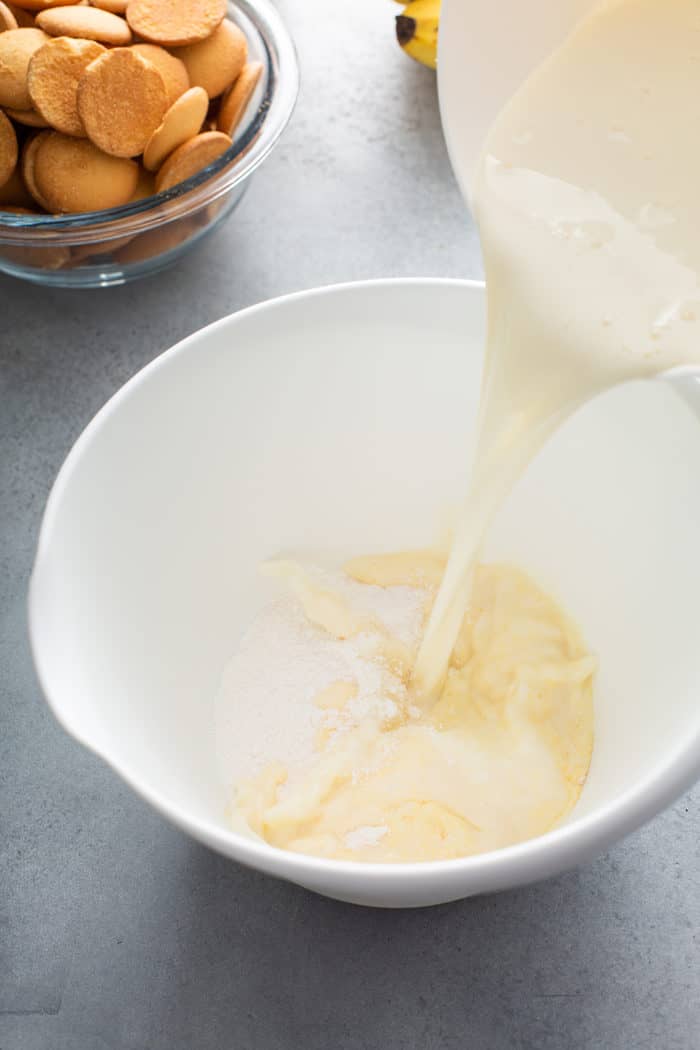 The bakery is famous for its cupcakes but it might be even more famous for its banana pudding. People line up down the block for servings of this famous banana pudding!
Now, I don't mind waiting in line for an amazing dessert, but I also like being able to recreate famous desserts at home. It's why I like to pop into my kitchen to make recipes like Dominique Ansel's Banana Bread and J. Alexander's Carrot Cake.
So when I learned that there is a recipe for the famous Magnolia Bakery Banana Pudding floating around the internet, you know I had to try it.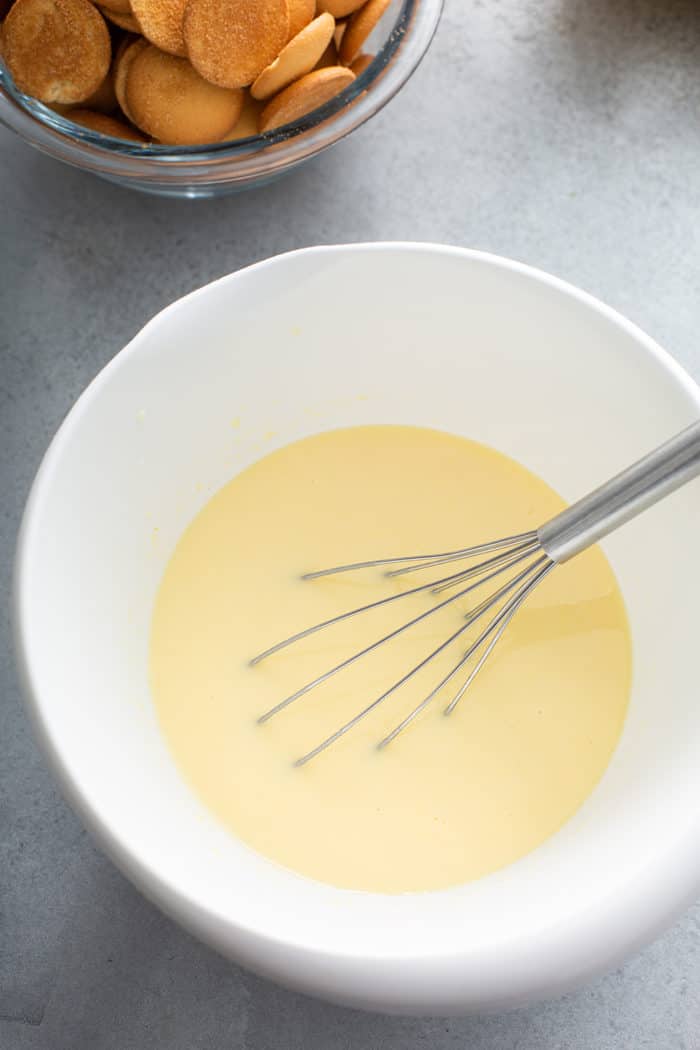 HOW TO MAKE MAGNOLIA BAKERY'S FAMOUS BANANA PUDDING
You know how much I love making my Homemade Banana Pudding with layers of homemade vanilla pudding and homemade whipped cream.
But when I'm looking for something a bit different, this is the recipe I'll turn to. This recipe uses just a handful of simple ingredients:
Sweetened condensed milk
Ice-cold water
Instant vanilla pudding mix (Jell-O brand is recommended)
Heavy cream
Vanilla wafers (Nabisco Nilla Wafers are recommended)
Ripe bananas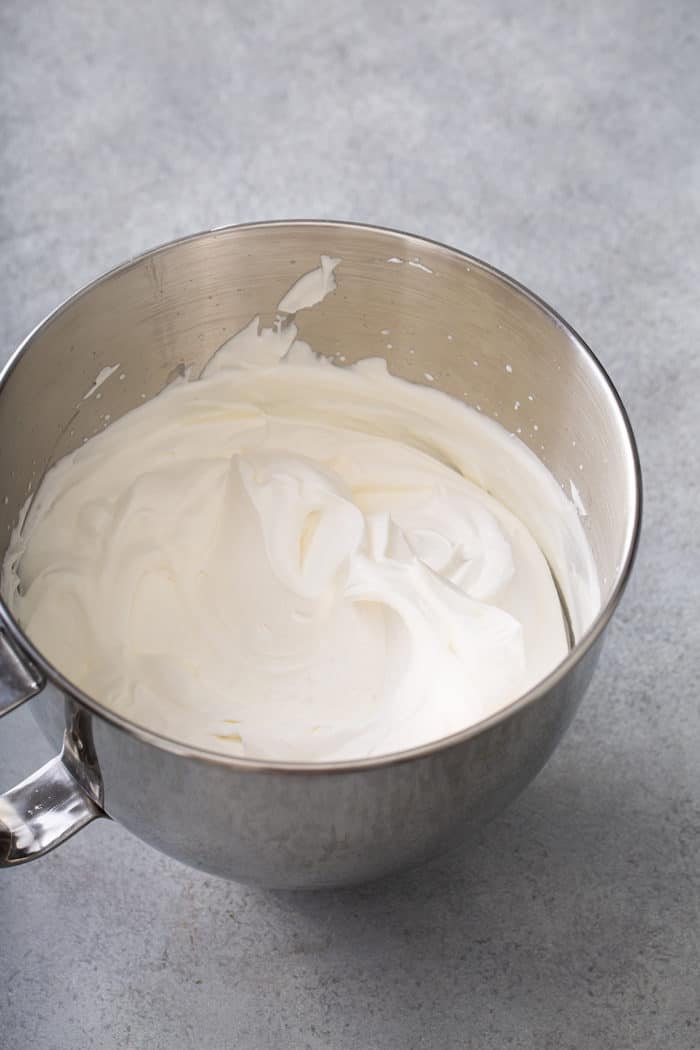 Yes, that's right. The world-famous banana pudding that people wait hours for uses a base of vanilla pudding mix! At least that's the claim online.
The thing that makes this pudding a bit more interesting, though, is that it uses sweetened condensed milk instead of regular whole milk to make the pudding.
Start by whisking together the ice-cold water (make sure it's very cold!) and the sweetened condensed milk, then slowly add this mixture to the instant pudding mix, whisking until it is smooth without any lumps.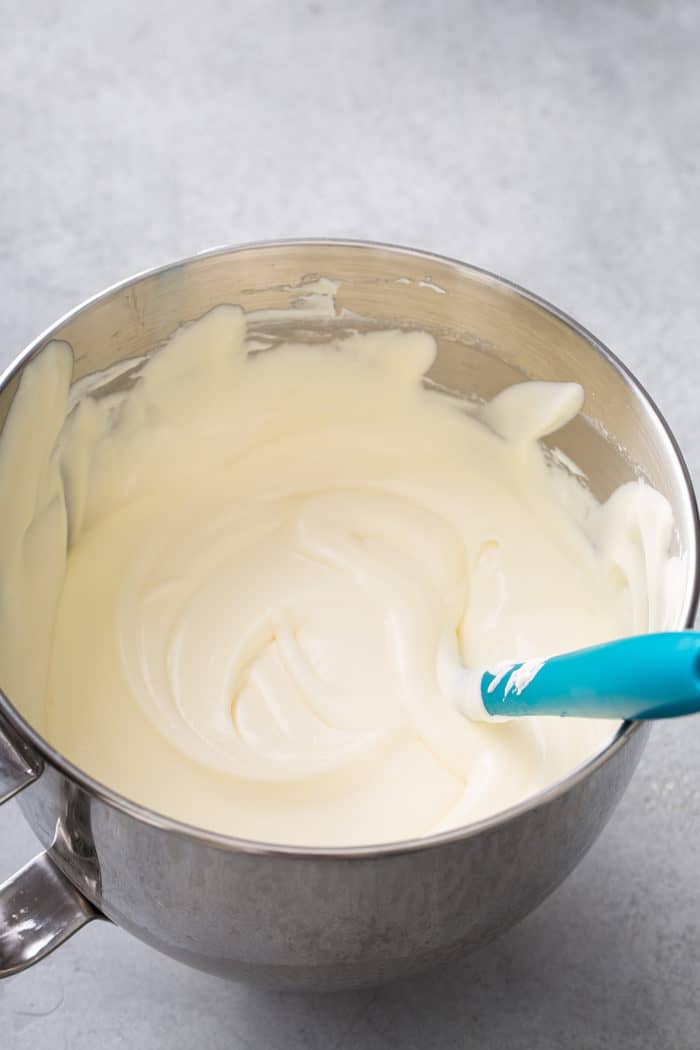 Cover this and chill it in the fridge for at least one hour or up to overnight.
When you're ready to assemble the pudding, whip the heavy cream until stiff peaks form. Use a spatula to fold the whipped cream and the pudding mixture together until no streaks are left.
Then, layer the pudding with the sliced bananas and vanilla wafers, starting and ending with a layer of pudding. Cover and refrigerate for 4-6 hours before serving.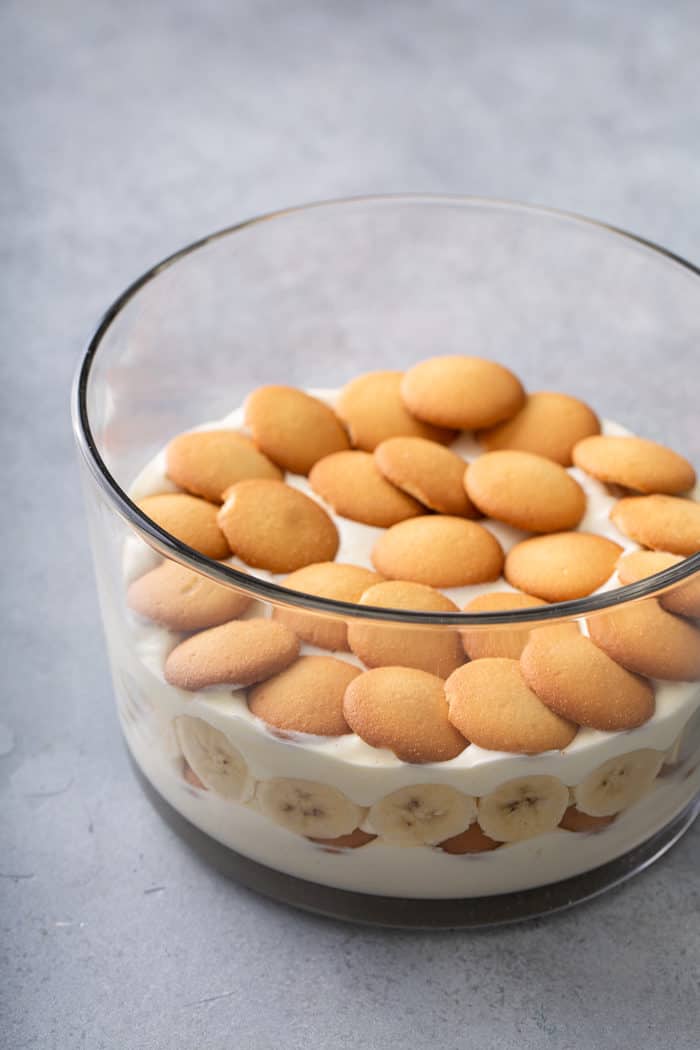 HOW LONG DOES THIS BANANA PUDDING LAST?
This is one of a few recipes that really is best served the same day that you make it. The bakery recommends serving it within 12 hours.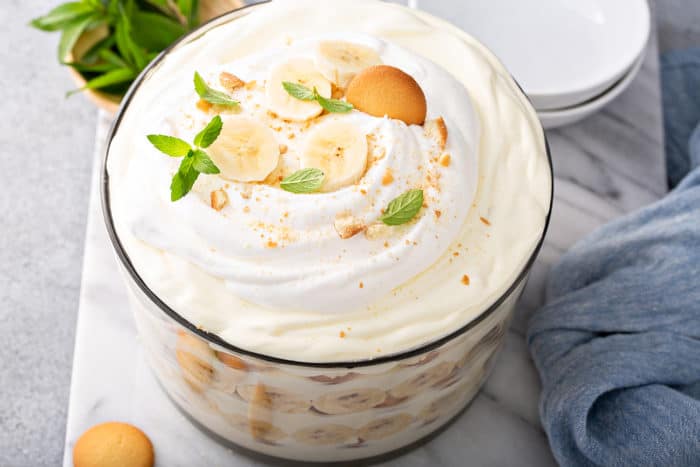 I recommend preparing this pudding the morning you plan to serve it and enjoying it with a group of friends or family that same evening.
After all, a recipe like this is made for sharing, and I know it's one that your whole family will adore.
But don't worry if you don't go through all of it the day it is made, we ate it for several days and it was still absolutely delicious.