No-Bake Cranberry Cheesecakes are perfect for the holiday season. Tart cranberry sauce paired with creamy no-bake cheesecake base makes for a delightful seasonal bite!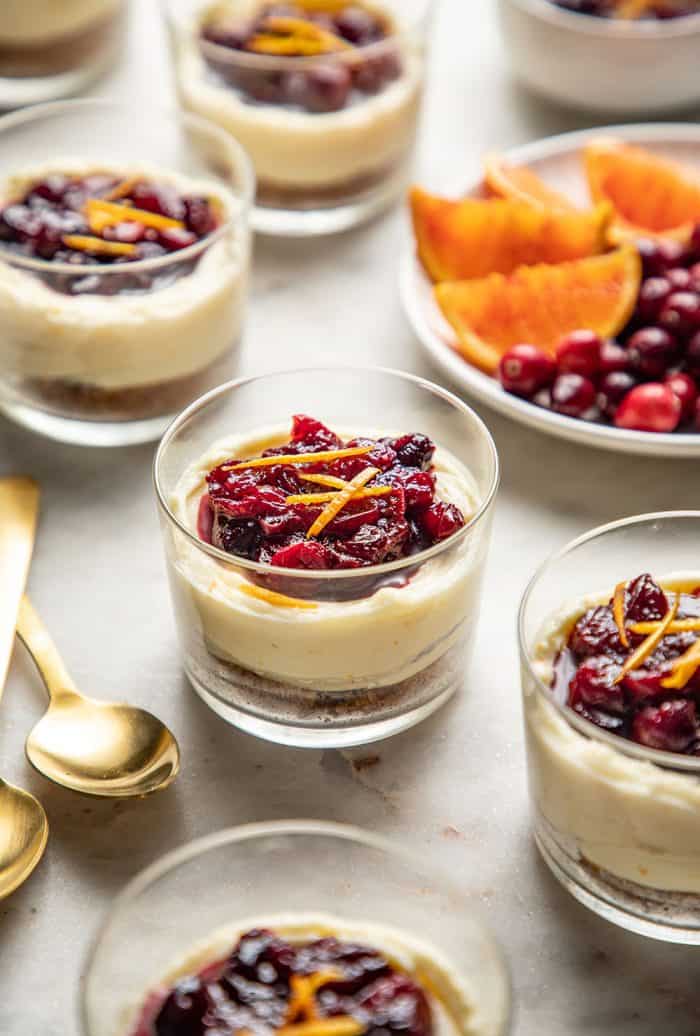 This post is sponsored by Challenge Butter. Thank you for continuing to support the brands that make My Baking Addiction possible.
I know it's December, but we're still into no bake desserts, right? I mean, is there ever really a time not to be into them?
I shared this recipe for No-Bake Cranberry Cheesecakes years ago and decided that the post needed a little upgrade in the photo department.
Not to mention this recipe is super simple and totally delicious which makes it absolutely perfect for the holidays, or just a random Friday night when you're craving festive cheesecake.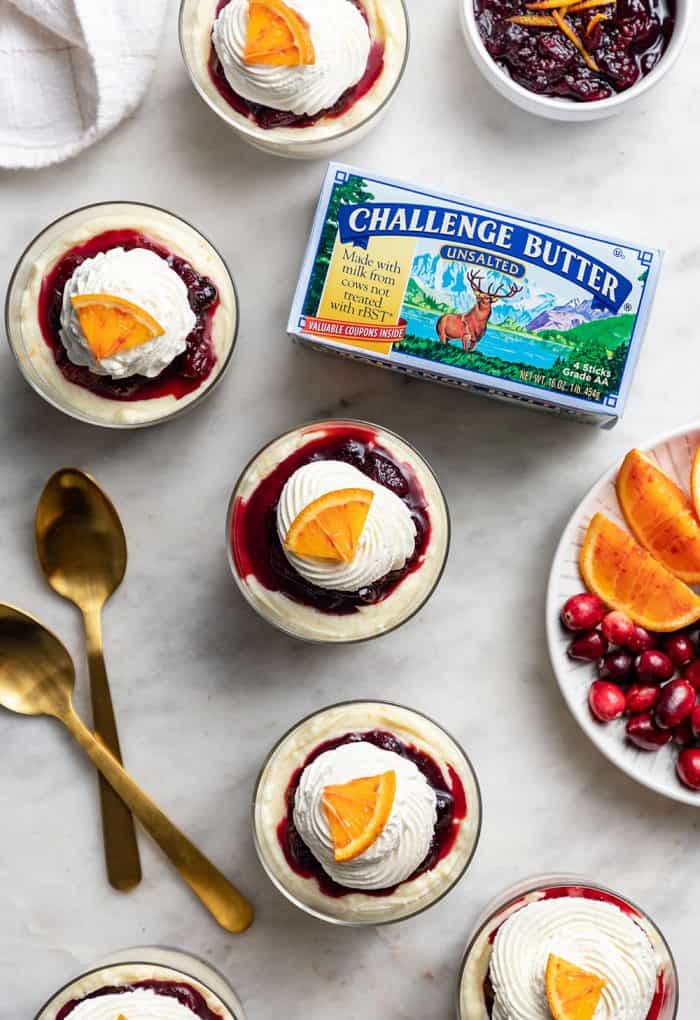 CRANBERRY AND ORANGE MINI CHEESECAKES
Here I go again with the mini desserts.
I just can't help myself! There's something just SO elegant about rows of petite serving cups, layered with a delicious, creamy dessert full of all the right flavors.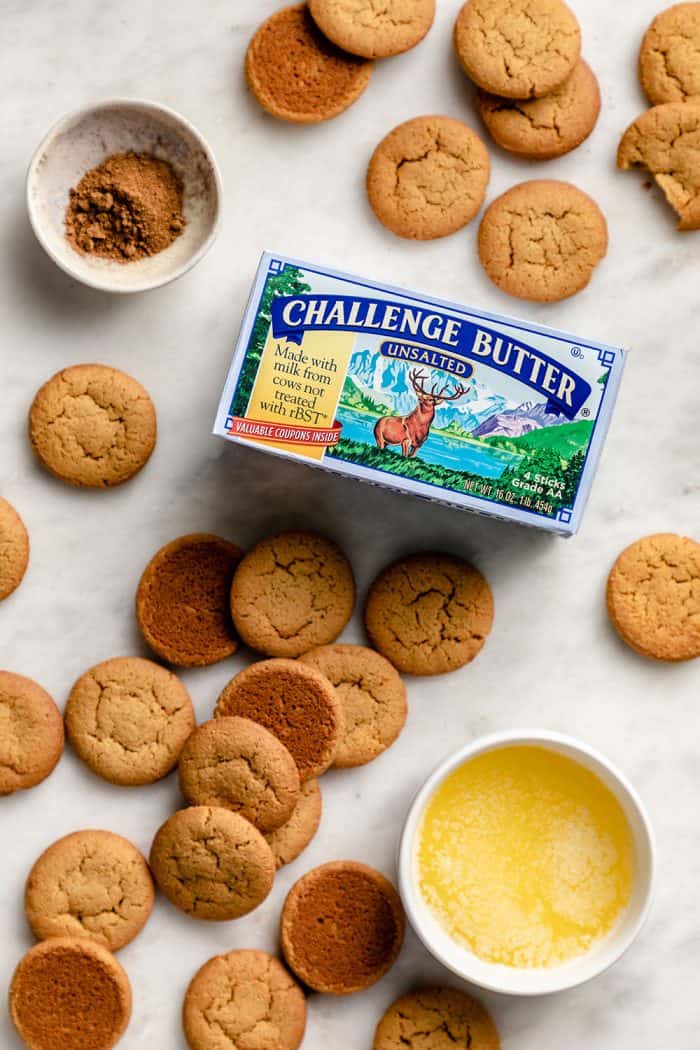 These beauties just happen to be filled with the right flavors of cranberries and orange. Plus, they're another one of my no-bake recipes. Just whip them up, chill them in the fridge, and serve to the delight of everyone you know.
I've been on a cranberry-orange kick lately. Cranberry Orange Scones, Cranberry Orange Bread…cranberries and citrus are a match made in flavor heaven.
Cranberries are pretty tangy on their own, but not so sweet. Oranges are sweet, with their own version of tang. Together? Magical, I tell ya. Especially in cool, creamy no-bake cheesecake.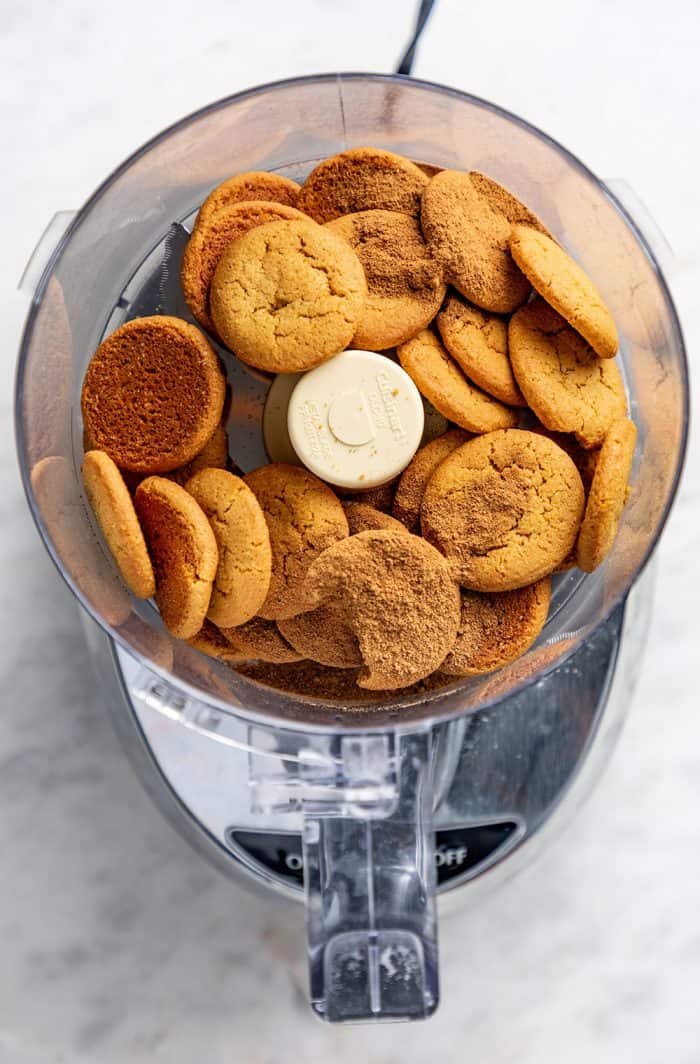 HOW TO MAKE NO-BAKE CRANBERRY CHEESECAKES
This No-Bake Cranberry Cheesecake recipe is made up of three components: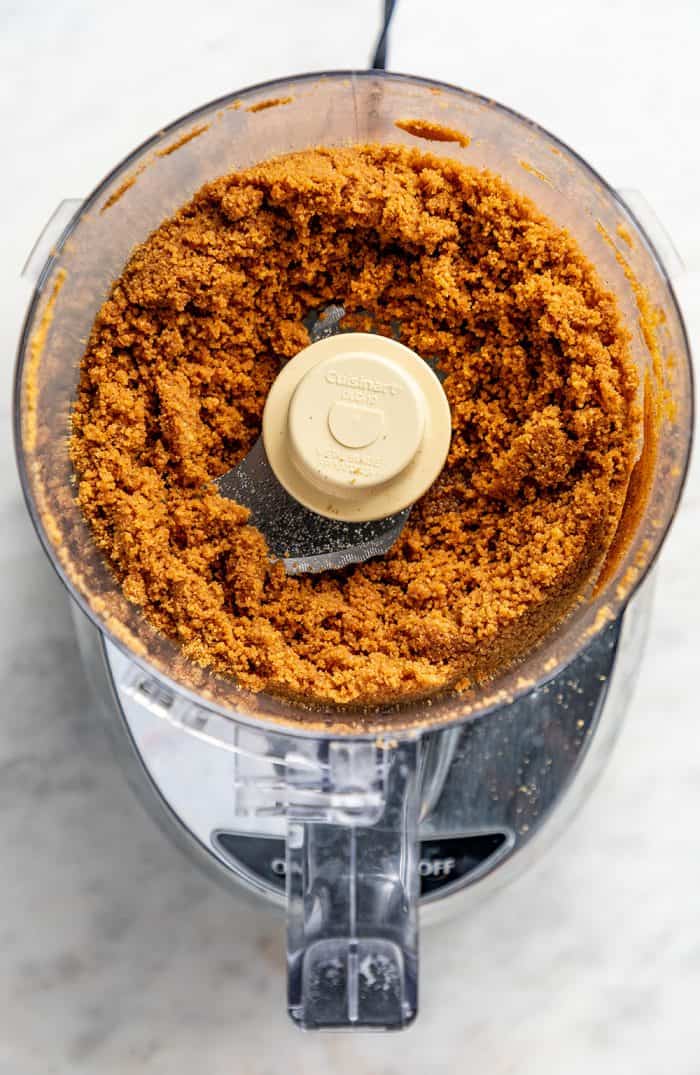 I love the gingersnap cookie crust that's beefed up with a little pumpkin pie spice. Why use a standard graham cracker crust when you can pair the cranberries with the holiday spice of gingersnaps?
Once you combine the cookie crumbs, pumpkin pie spice, and some Challenge salted butter, press the crust into the bottom of small serving dishes.
Challenge butter is churned daily from the freshest milk and made without any artificial preservatives, fillers, or dyes, so it's my absolute favorite butter to bake and cook with.
Then, using a stand mixer or electric hand mixer, beat together softened Challenge cream cheese, confectioners' sugar and orange zest for about 3 minutes.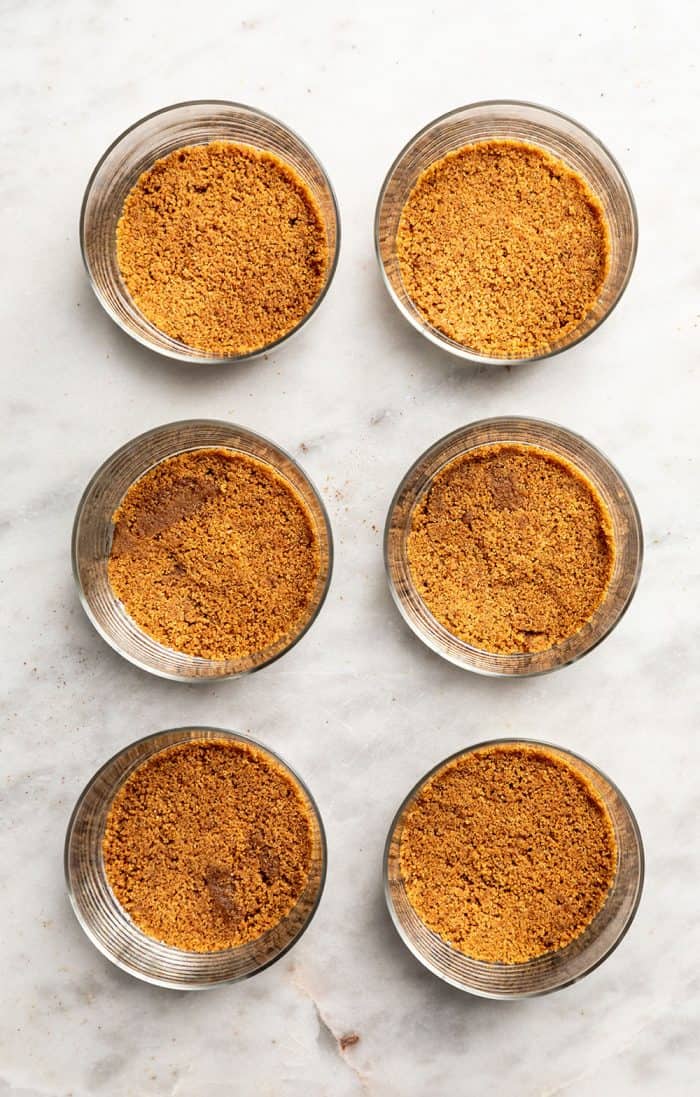 Since the cheesecake filling only has a few ingredients, make sure you aren't skimping on the good cream cheese! Grab some of that great Challenge cream cheese for this recipe.
(And if you forget to set out your cream cheese to soften, make sure to check out some of my tips for how to soften cream cheese quickly.)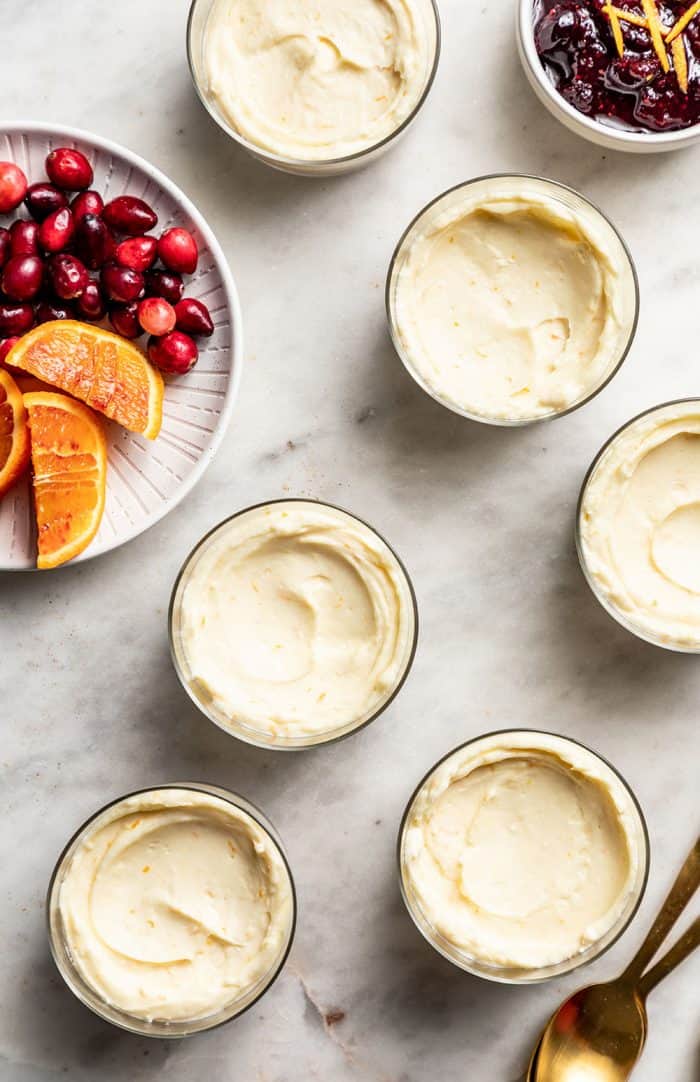 Add in vanilla extract and beat an additional minute. Pipe or spoon cheesecake filling into the individual serving dishes, directly onto the prepared crust layers.
Cover the cheesecakes and chill for at least 2 hours. Top them with the cranberry sauce before serving.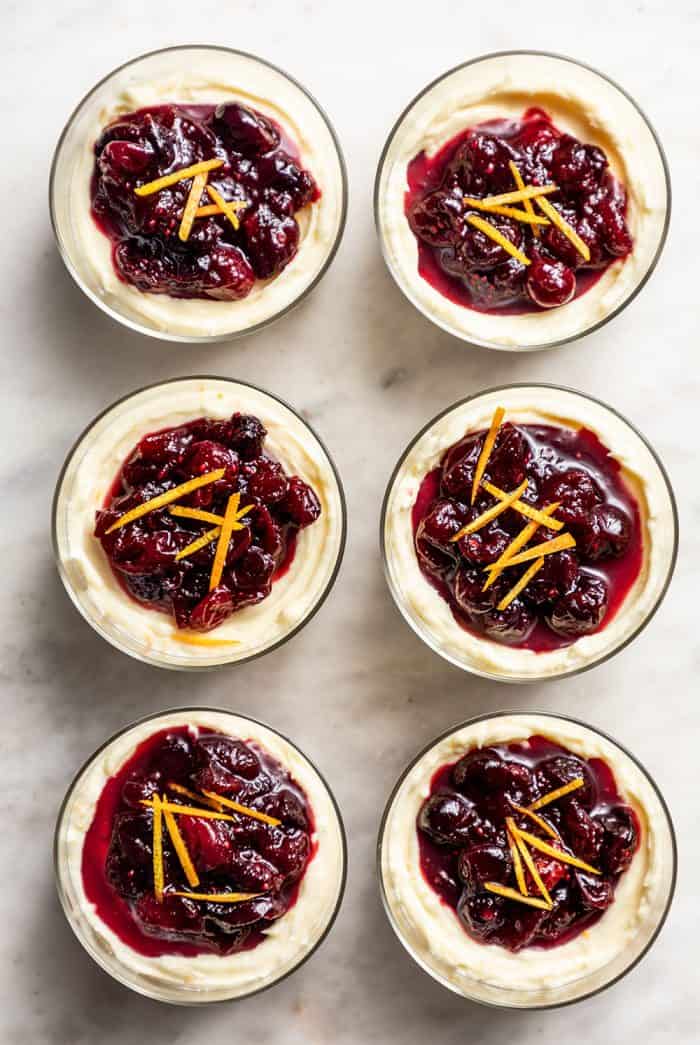 CAN YOU MAKE THESE CHEESECAKES AHEAD OF TIME?
If you love planning ahead, No-Bake Cranberry Cheesecakes are the dessert for you.
These no-bake wonders can be covered and stored in the refrigerator for up to 2 days. They'll still be good for a day or two after that, but the texture of the crust might suffer a bit after that point.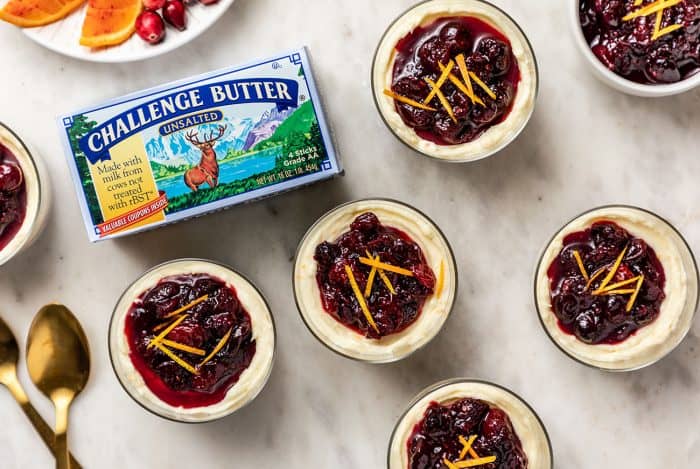 That means that you could easily make these a day ahead of when you want to serve them. Just have the cheesecakes prepped and the cranberry sauce stored in a separate container.
Top the cheesecakes with the cranberry sauce just before serving, garnish with some orange zest, and it'll look like you just finished spending hours in your kitchen!