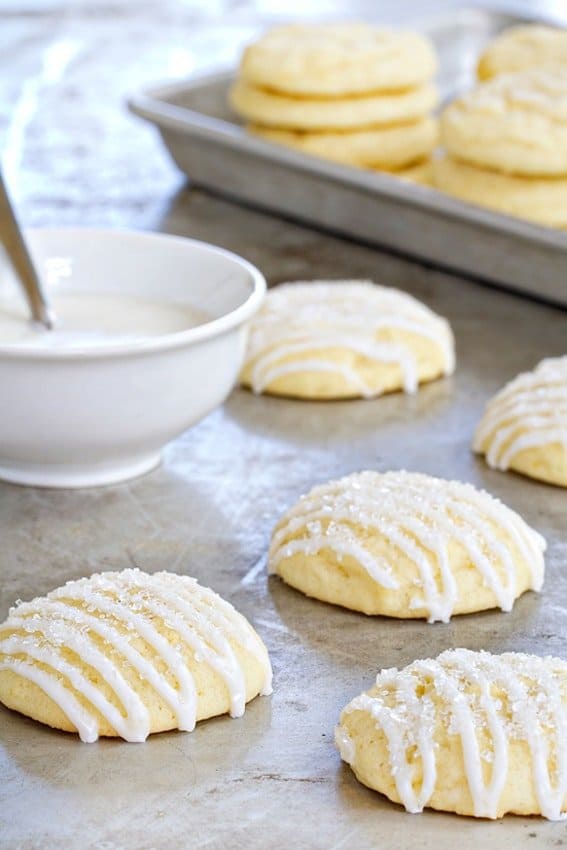 Pound Cake Cookies are everything you love about traditional pound cake, but in cookie form. They're sweet and tart and perfect for summer.
If you read My Baking Addiction on the regular, you may have come across my recipe for S'mores Waffle Sundaes where I ranted about my utter disdain for Snapchat.
I'm here today to retract all my comments – except those that pertain to the weird little Snapchat ghost – those still remain true.
What I'm saying is, Snapchat has grown on me like whoa. And do I dare say that it's quickly becoming my favorite social media tool?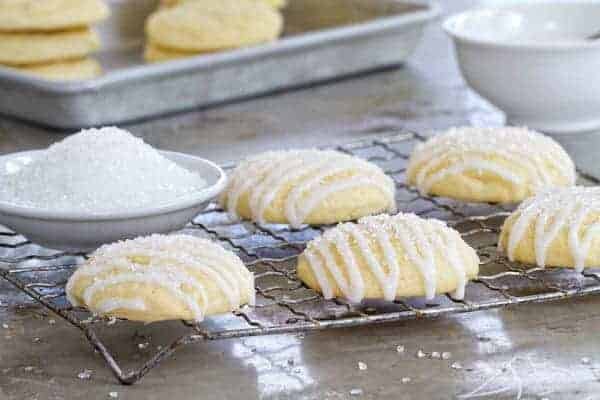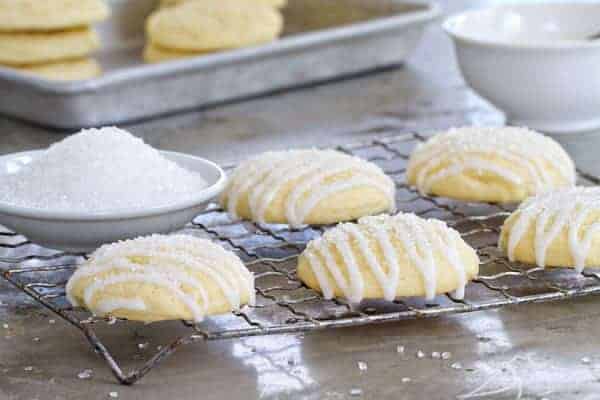 Trust me, I totally thought it was all about scandalous disappearing photos and teenagers until I actually took the time to play around with it and follow some of my favorite people.
Turns out, I'm pretty curious (read nosy) and I love getting little glimpses into the lives of people I follow.
Instead of it being about driving traffic to My Baking Addiction, I'm using Snapchat to share sneak peeks into my day to day life.
From photos and videos of what we're whipping up for dinner to behind the scenes photography sessions – I'm really enjoying sharing these moments.
The cool thing is that I can Snap and then download my story at the end of the day to save some really great moments – like Elle's first trip to Cedar Point.
If you want to follow along, you can find me by searching for bakingaddiction on Snapchat.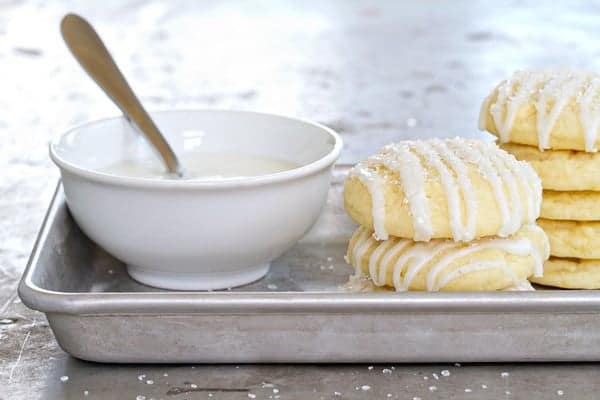 You're probably wondering what Snapchat has to do with aPound Cake Cookies recipe, right? Well, these cookies were actually the first recipe that I shared on Snapchat by posting photos and videos throughout the process.
It was kind of like having you guys along with me in the kitchen and in my opinion, baking is always better with friends!
Pound Cake Cookies are soft, delicate and topped with a sweet lemon glaze.
These cookies are easy and delicious, but I also love that the base recipe is simple, so you can easily jazz them up with your favorite extracts, spices and citrus zests. I can't wait to try a vanilla glazed pumpkin pie spice version this fall!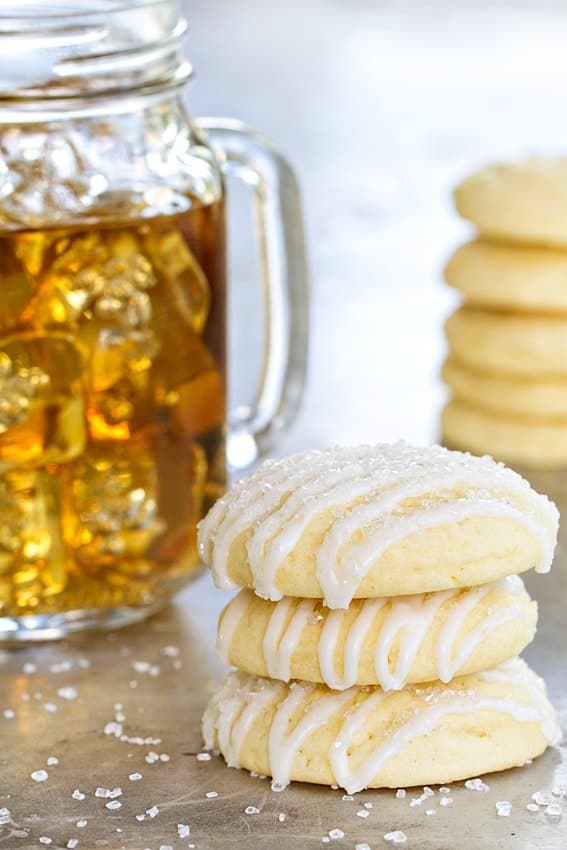 If didn't convince you to join me on Snapchat (bakingaddiction), I hope I convinced you to make these Pound Cake Cookies. They're sweet, tart little bites of sunshine and they're perfect for any end of summer celebration.
For more delectable cookie creations, be sure to check out my Oreo Pudding Cookies and Homemade Oatmeal Cream Pies.