Made with just a handful of pantry staples, this Apple Dump Cake may just become your new easy go-to dessert recipe!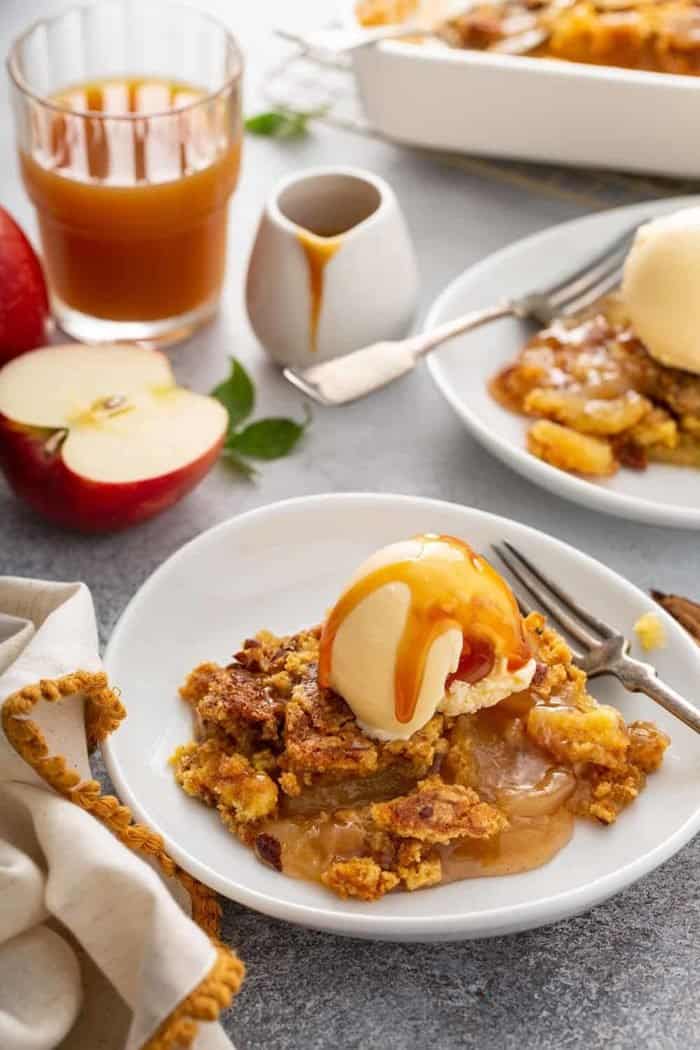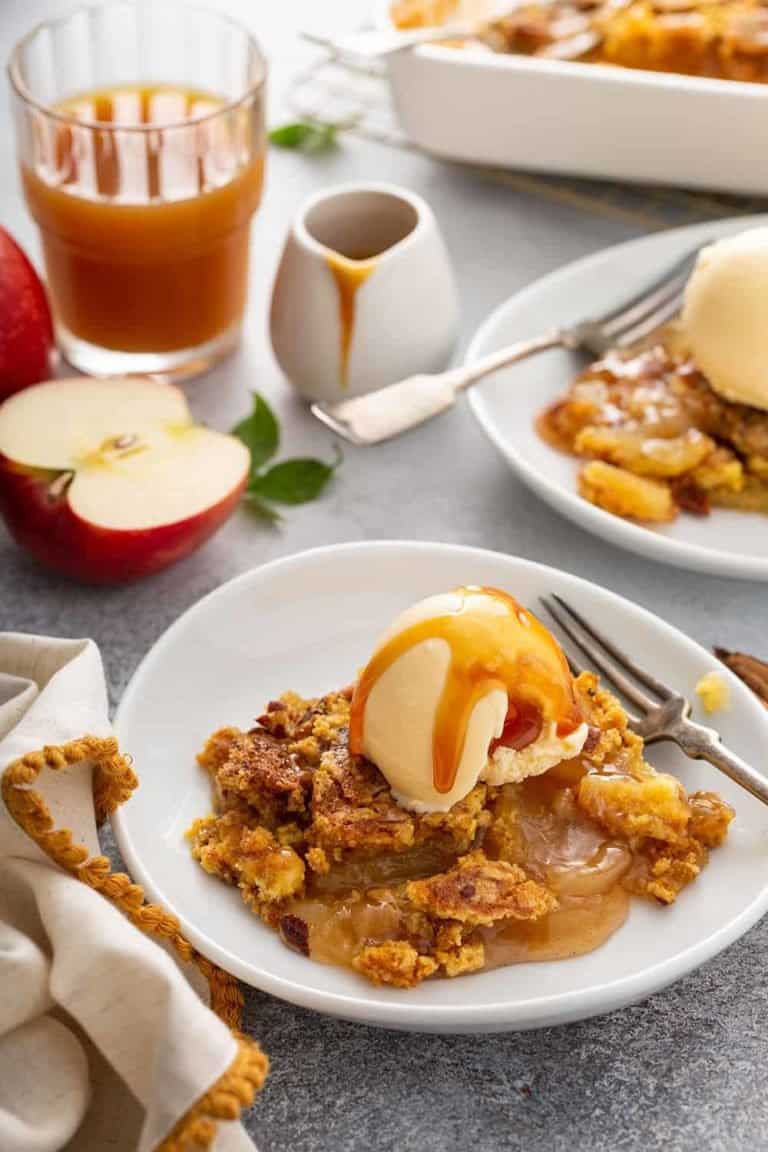 Do you ever have those days when you're craving a sweet, cozy dessert, but you pretty much have zero desire to make anything?
Ha! Me too!
This Easy Apple Dump Cake is going to become one of your new favorites. If you have just a handful of ingredients and 5 minutes to prep it, you'll be enjoying this sweet fall inspired treat in no time.
If you're feeling just a little extra, add a scoop of vanilla bean ice cream and a drizzle of salted caramel sauce for some caramel apple vibes.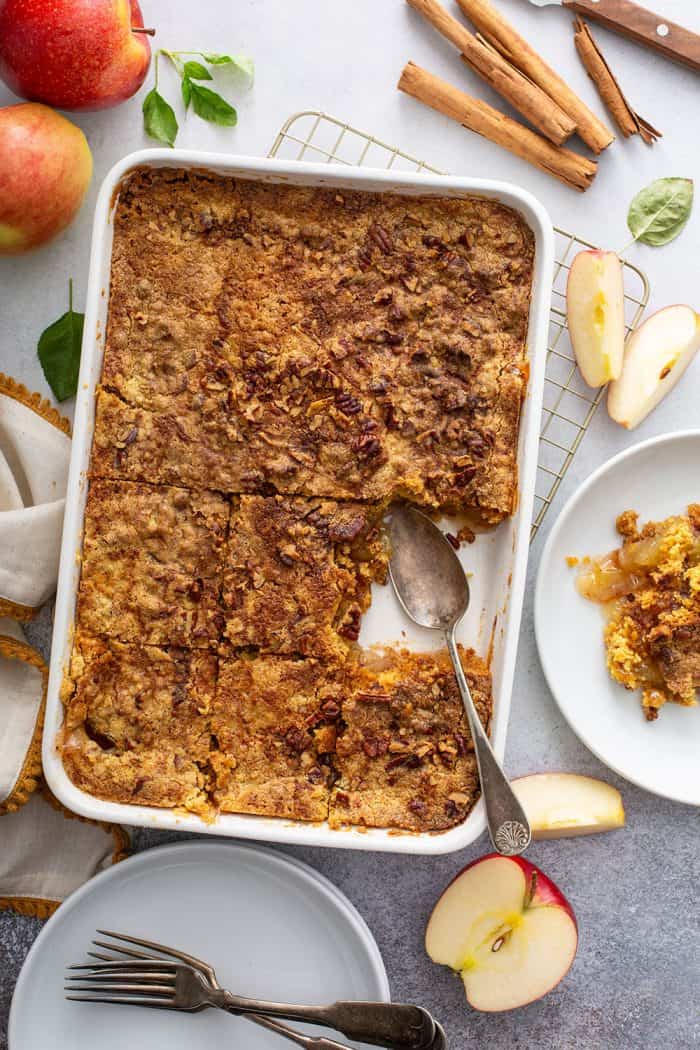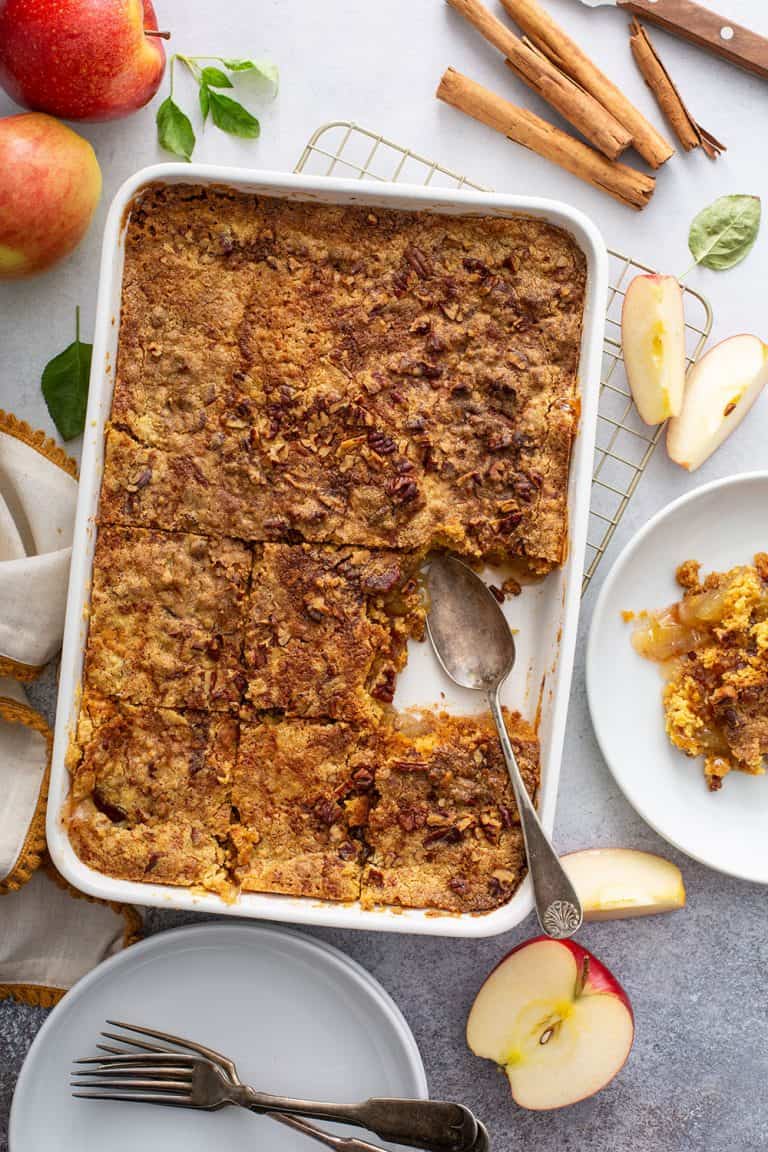 EASY APPLE DUMP CAKE
A few months ago, I shared a recipe for Easy Peach Cobbler. Aside from my Pumpkin Crunch Cake recipe, I hadn't played around with making dump cakes much before that.
Maybe it's because I hate the name dump cake. I don't know why I had a mental block toward these recipes because it turns out that they're pretty awesome.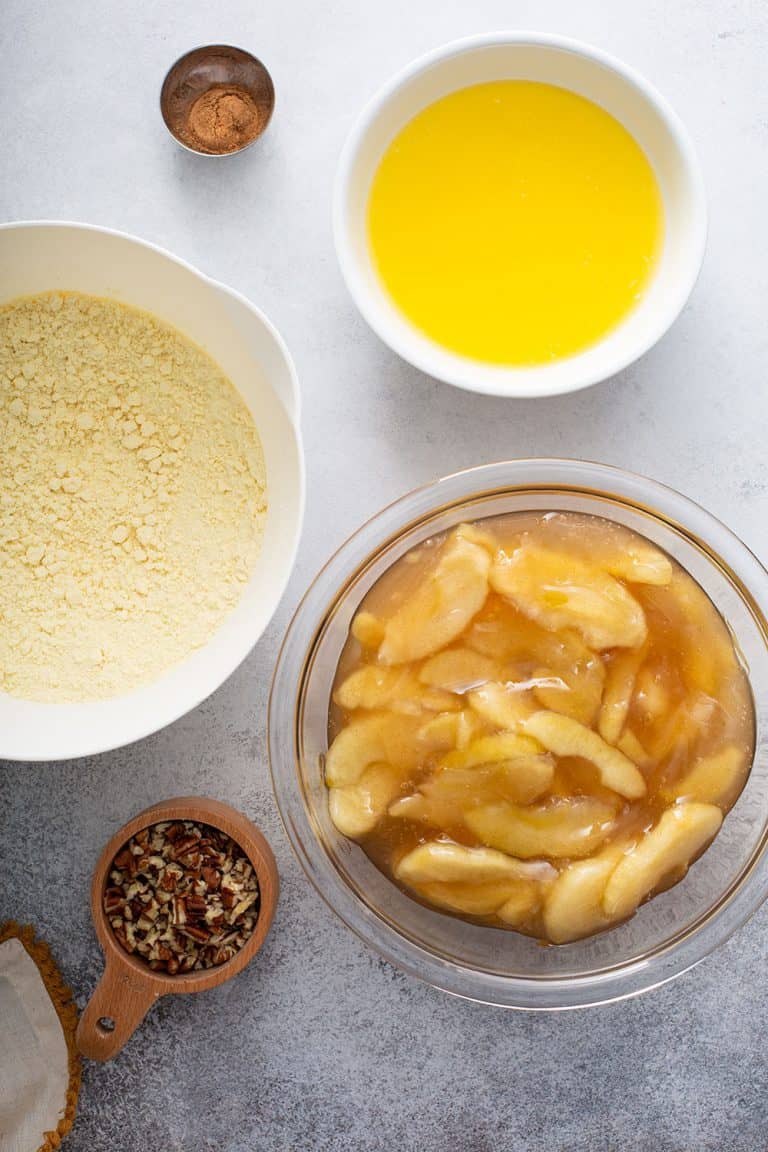 For one, they take just a handful of ingredients. Most of which I keep on hand.
For two, they take maaaaybe 5 minutes to prep before they go in the oven.
For three, they're pretty easy to tweak for whatever flavors you want or season you're in.
Like this apple version – apples and pecans scream fall to me, and this is an even easier fall dessert than my Caramel Apple Poke Cake. Because sometimes you just need an easy, no-brainer fall dessert, ok??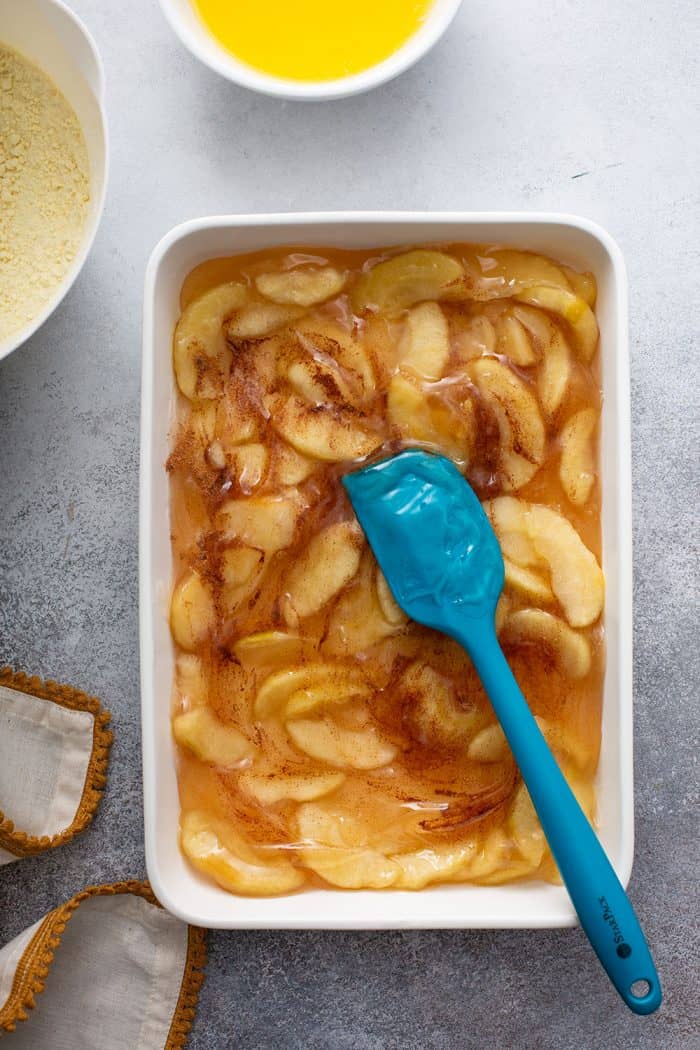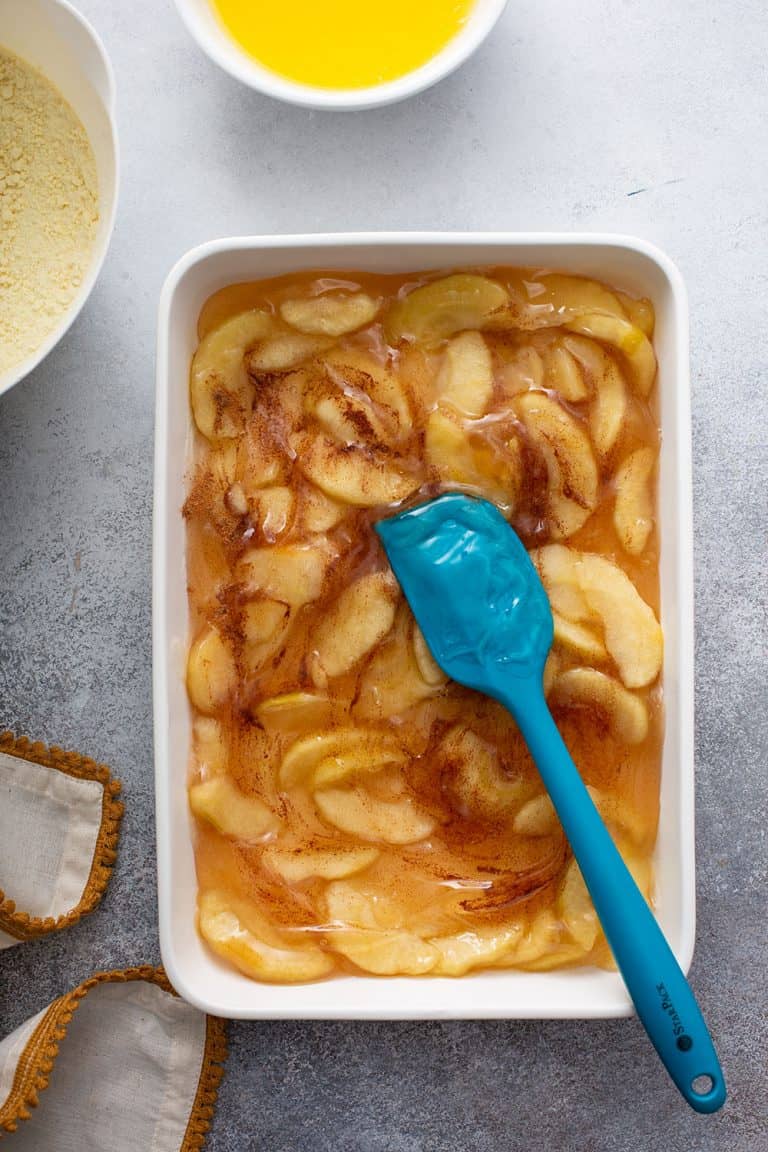 DUMP CAKE INGREDIENTS
Most dump cake recipes use just a handful of basic ingredients:
Canned fruit in syrup or pie filling
Cake mix
Butter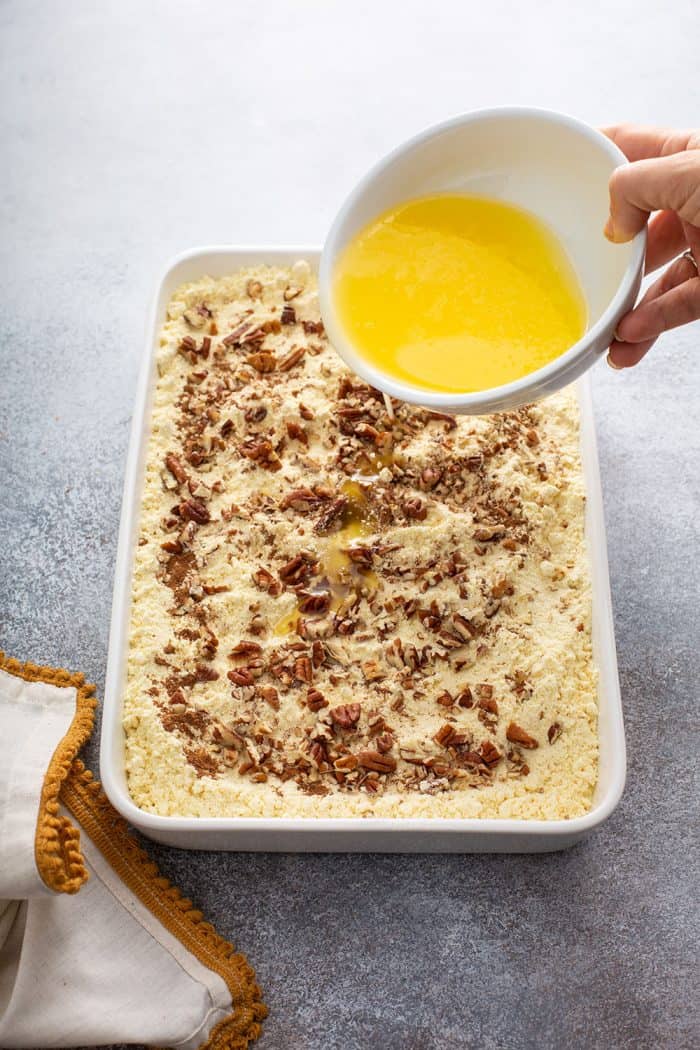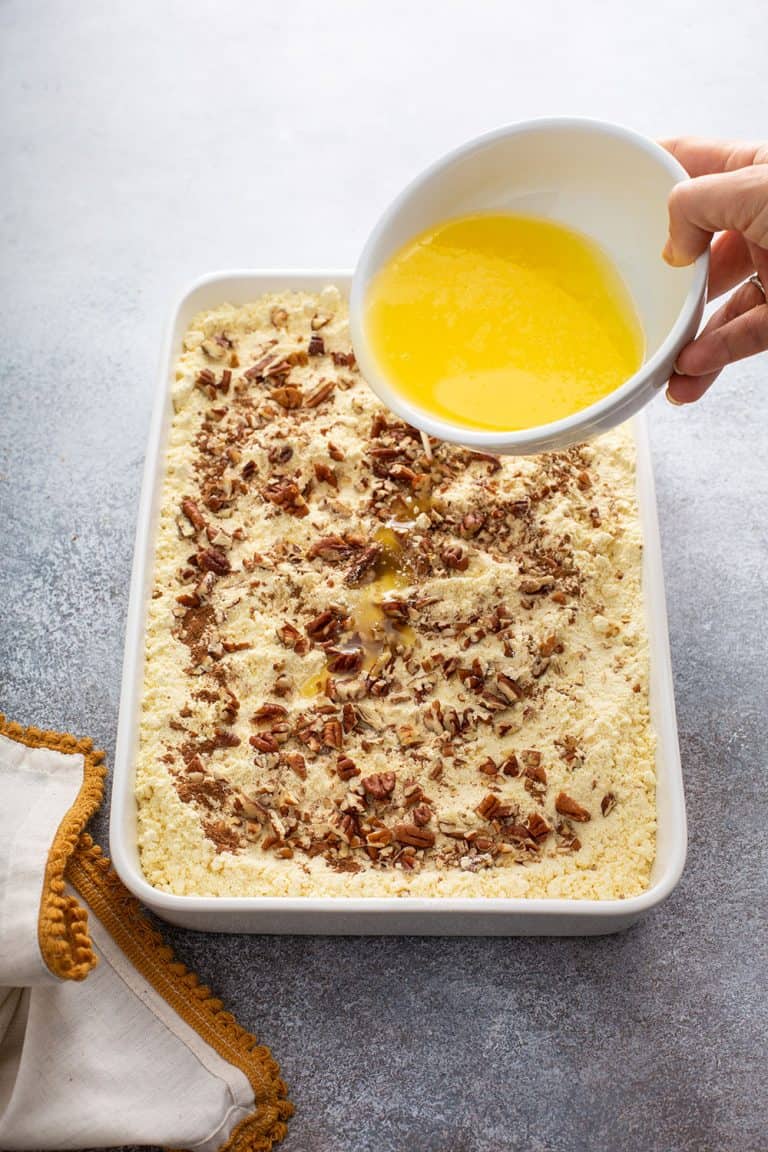 Depending on what flavor you want your cake to be, you can switch up the fruit or pie filling or the cake mix or add extra ingredients.
For this apple version, I used apple pie filling and added apple pie spice and pecans.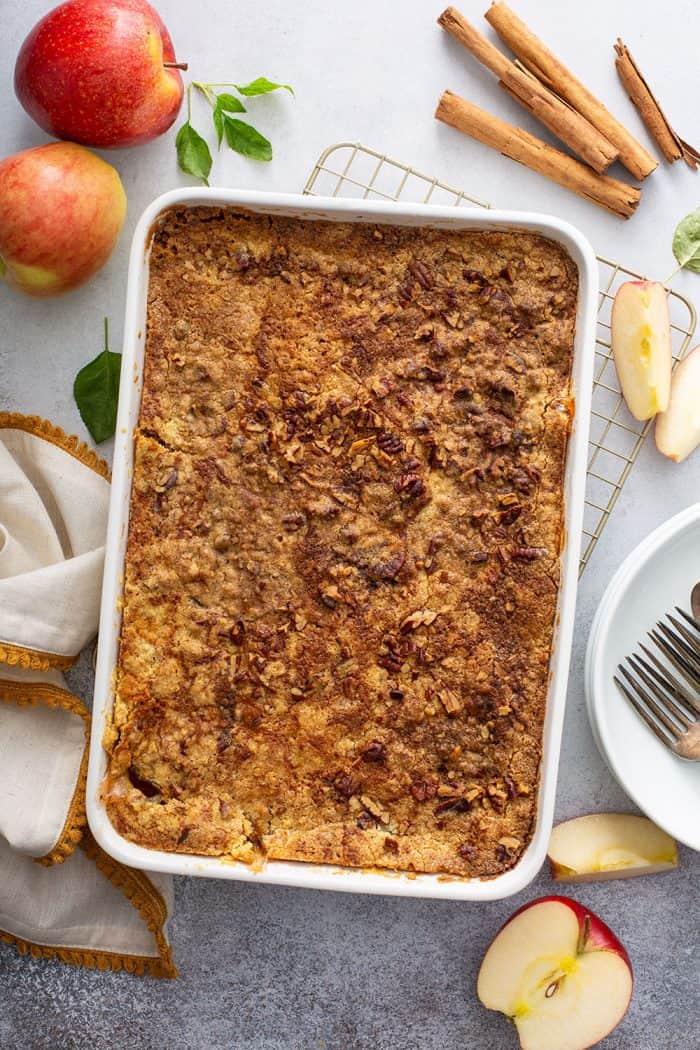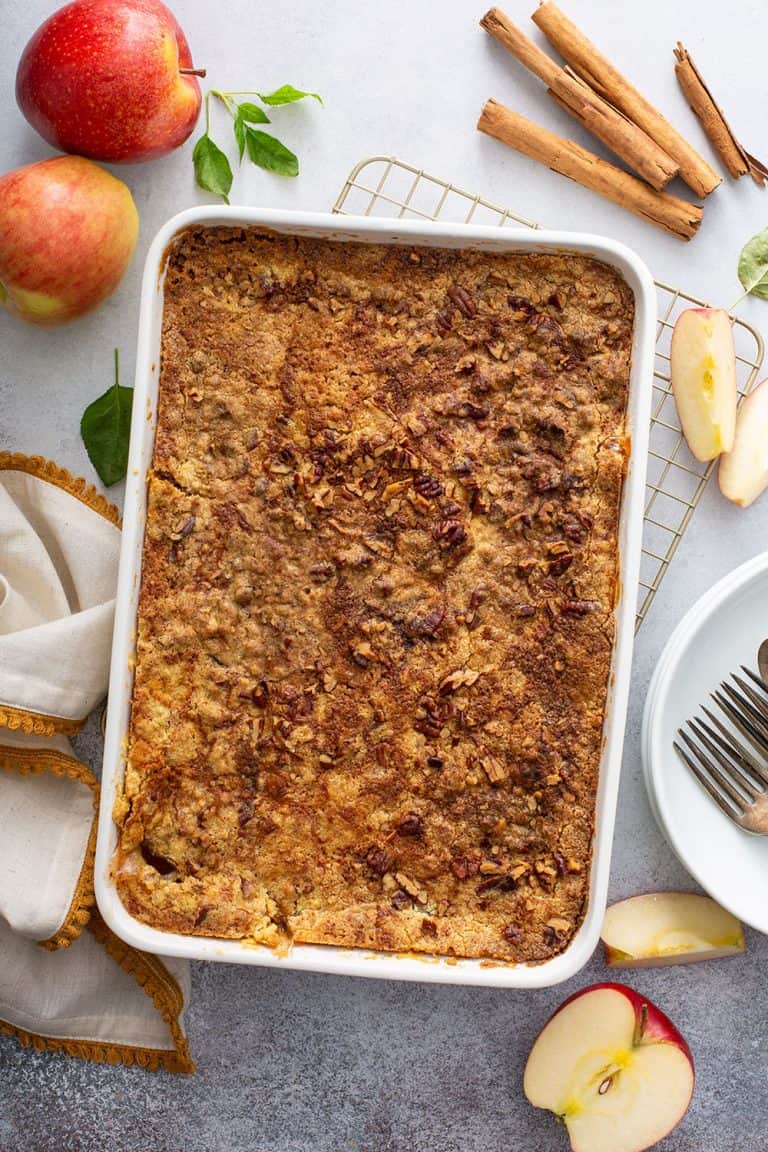 I always have a couple boxes of cake mix on hand, but you could make this with a homemade cake mix if you prefer! If you have some homemade apple pie filling on hand you could use it, but I think the canned stuff is just as good in this recipe.
After all, the point of this kind of dessert is to dump it all together and have a cake that's ready to bake in just a few minutes.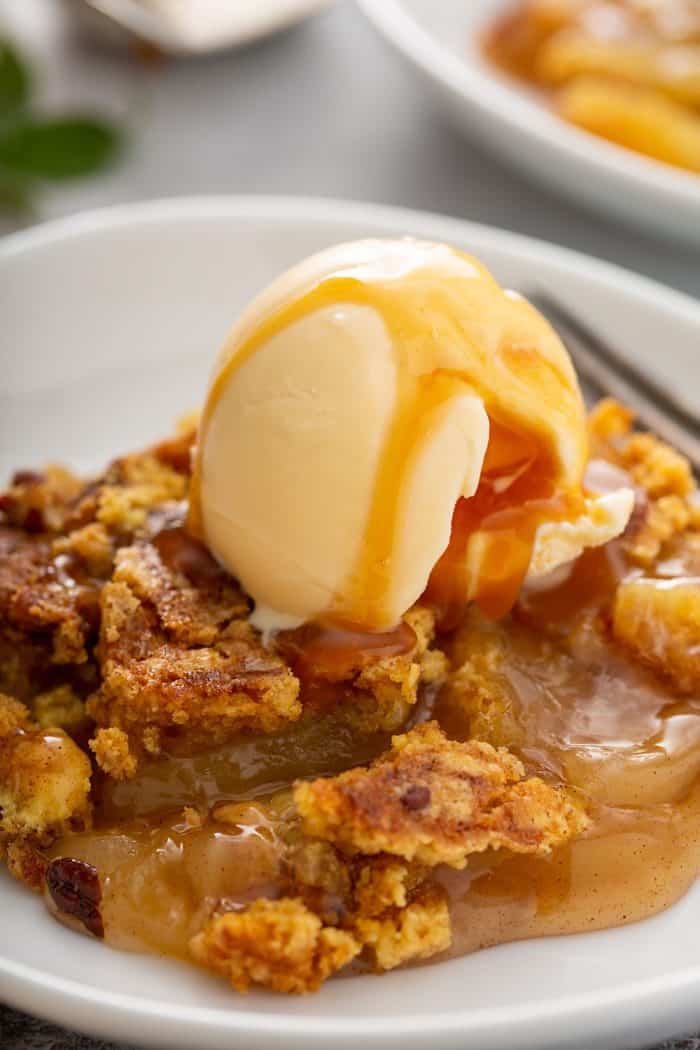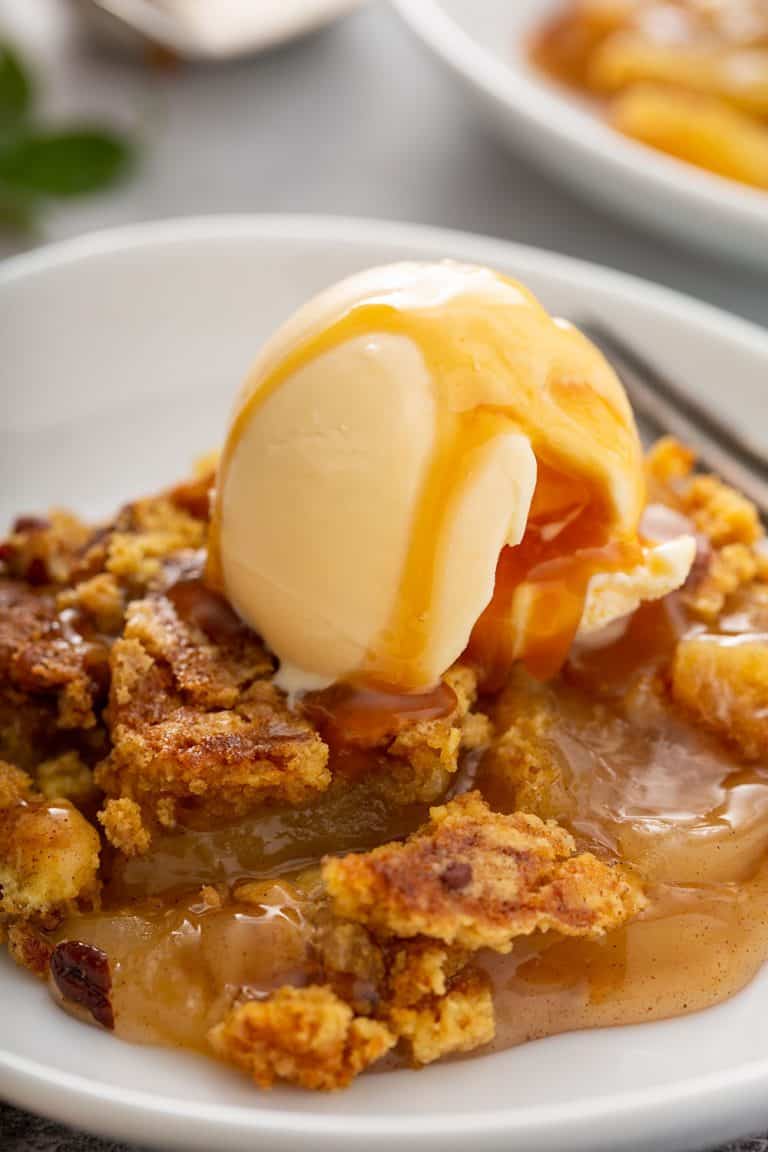 HOW TO MAKE APPLE DUMP CAKE
You've probably picked up by now how this process is going to go, but let's review how to make this Apple Dump Cake:
Pour the apple pie filling into a 13×9-inch cake pan and stir in half of the apple pie spice.
Sprinkle the cake mix on top, followed by the rest of the apple pie spice and the chopped pecans.
Pour melted butter on top.
Bake!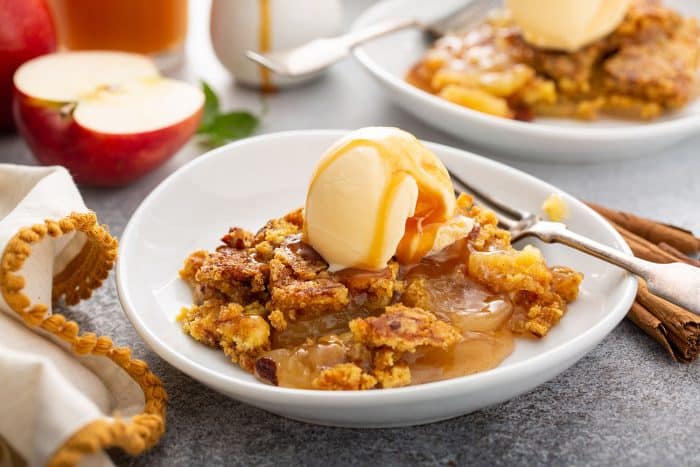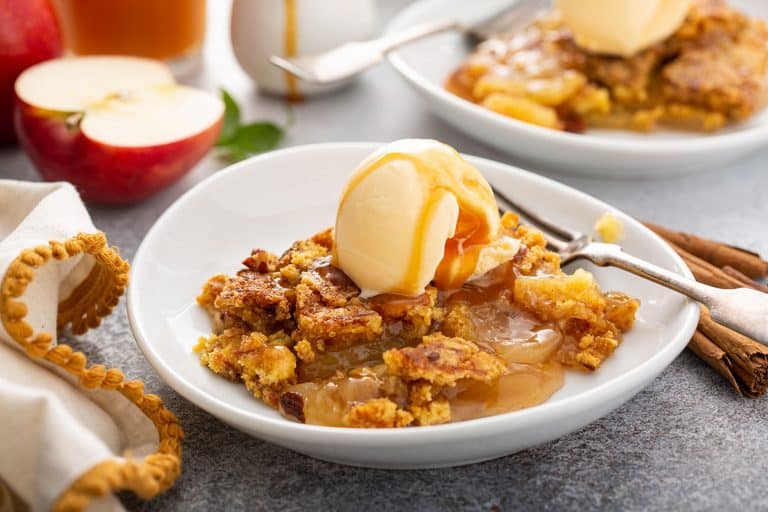 THAT'S IT. That's the recipe.
It's so easy anyone could make this cake. If you have a kid who is just getting started in the kitchen, cake mix recipes like this one and my Ridiculously Simple Chocolate Crinkle Cookies are great for them to make completely on their own. (With you helping them with the oven, of course!)
But really, it doesn't matter if your kid is making this or if you're making it yourself, this is an easy recipe you're for sure going to want to make again!