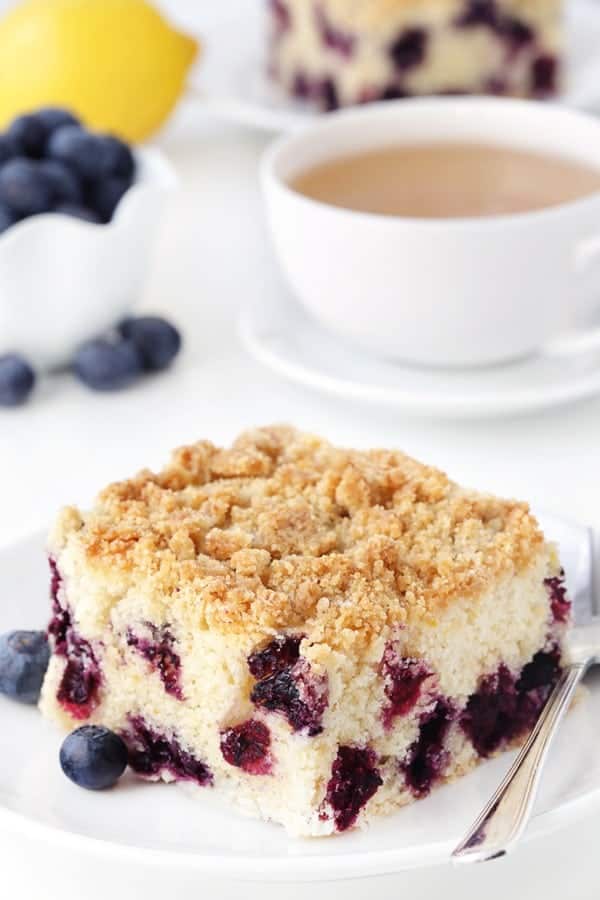 Blueberry coffee cake with streusel topping tastes just like a blueberry muffin. With a gluten-free option.
Berry season is my favorite time of year. It doesn't start for another two months where I live, but with spring here, I just can't resist throwing berries into almost everything I bake.
I rarely make anything with berries without adding some lemon flavor. The lemon just seems to brighten up whatever it's added to, like this blueberry cream cheese pie. So in this blueberry coffee cake, I've added lemon juice, zest and extract.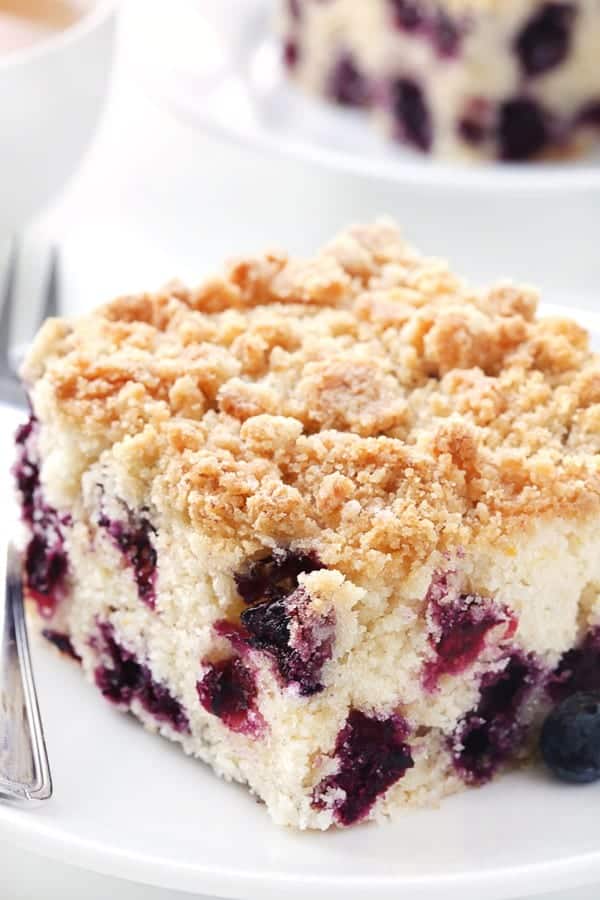 Even with all that, the lemon flavor isn't as prominent as I thought it'd be. If you want more lemon flavor, use more lemon extract in place of the vanilla and double the amount of zest. If you don't want any lemon flavor at all, I'm thinking an almond version of this coffee cake would be amazing! Just omit the zest, use milk in place of lemon juice, and almond extract instead of lemon.
This blueberry coffee cake could just as well be called blueberry muffin cake. It really tastes like a blueberry muffin! It also makes for a great make-ahead breakfast. I like to make it along with some fruit cup the night before serving so I can just roll out of bed without having to worry about preparing breakfast.
The baking temperature of 340°F is a little unusual, but not a mistake. To be honest, it was a mistake when I originally baked the cake at that temperature. So I made it again at 350°F, which resulted in the topping not getting as evenly browned and crunchy. So I stuck with 340°F!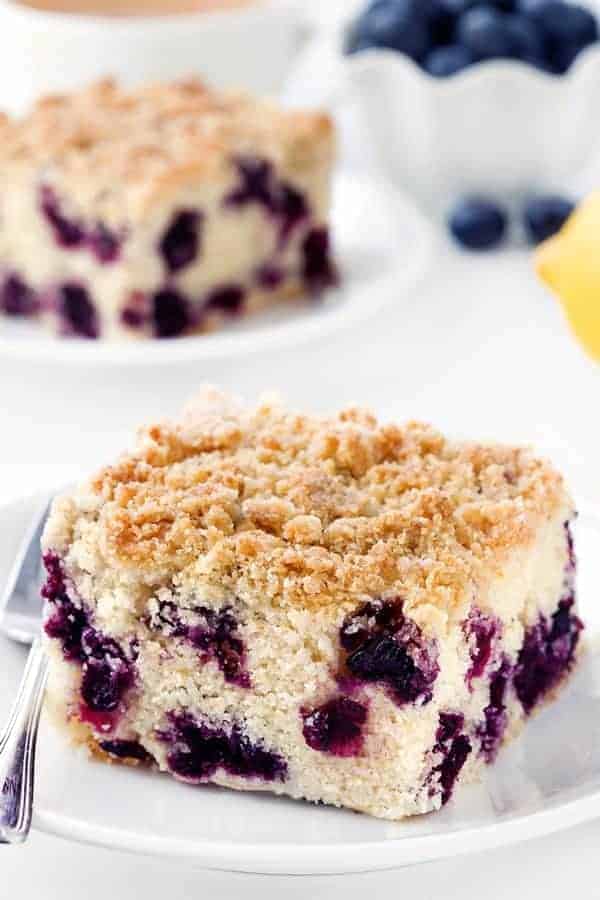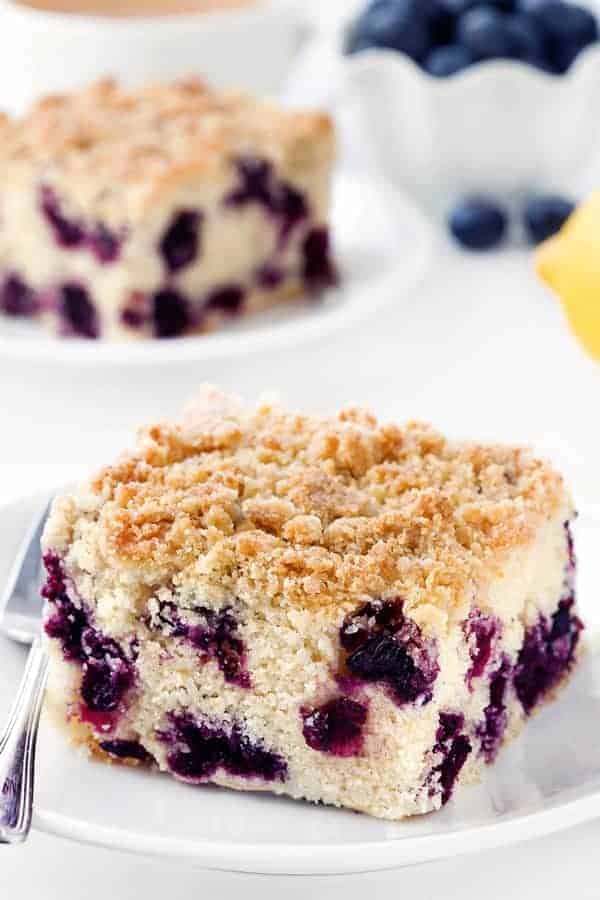 For the gluten-free option, you can use the flour blend that I have listed in the recipe or an all-purpose gluten-free baking flour, like this one. Both work just as well in this blueberry coffee cake.
If you're looking for more options perfect for berry season, try these gluten-free mini cheesecakes or strawberry white chocolate cheesecake bars!