Easy white chocolate mousse made with cream cheese for an amazingly delicious treat that's perfect for Valentine's Day or any day!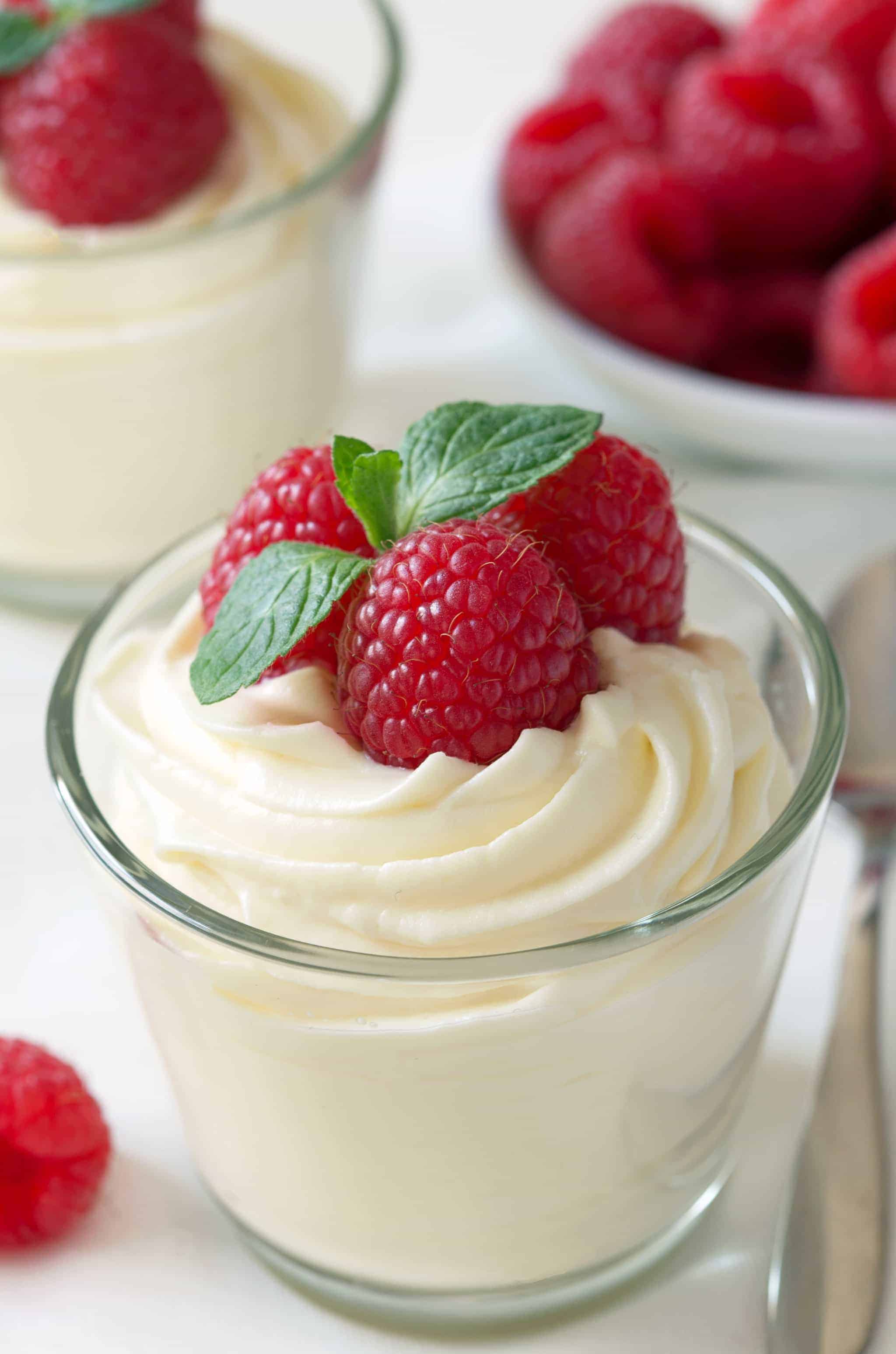 Whether or not you celebrate Valentine's Day, it's a great excuse to make chocolaty treats. Who's with me?
It doesn't get much easier than this white chocolate mousse. Raspberries and white chocolate is already an amazing combination and the addition of cream cheese just sends it over-the-top. If you also love that combo, try these no-bake mini raspberry cheesecakes, which is probably one of my favorite recipes ever.
One reason that I love today's recipe is that it doesn't have any eggs. I don't have anything against eggs but I don't like eating them raw. And the mousse recipes that call for cooked eggs usually require an extra few steps.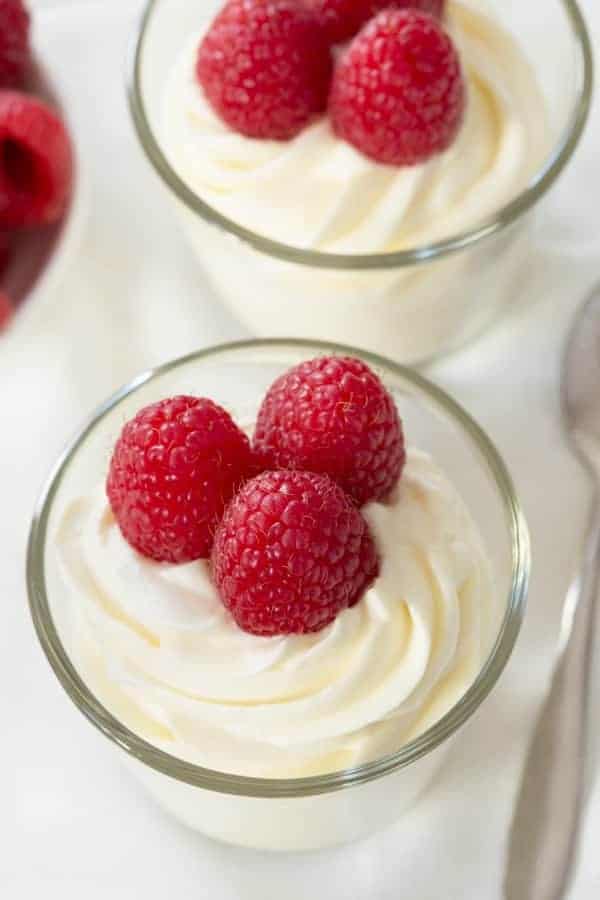 So here we have a fuss-free and egg-free version! All you do is melt white chocolate, whip whipping cream, and then mix them together and add in a few other ingredients.
Decorating is also easy! Just throw some berries on top of the mousse and call it a day. If you're looking at this recipe around Christmas, some mint leaves are a nice touch.
If you don't like raspberries, you can of course top off the mousse with strawberries or any other fruit of your choosing! It's also great as is, without anything extra on top.
There's a range given for the amount of sugar because the sweetness of white chocolate seems to vary a lot. One tablespoon of sugar was enough for us but you may want another 1-2 tablespoons. You can easily add that in at the very end.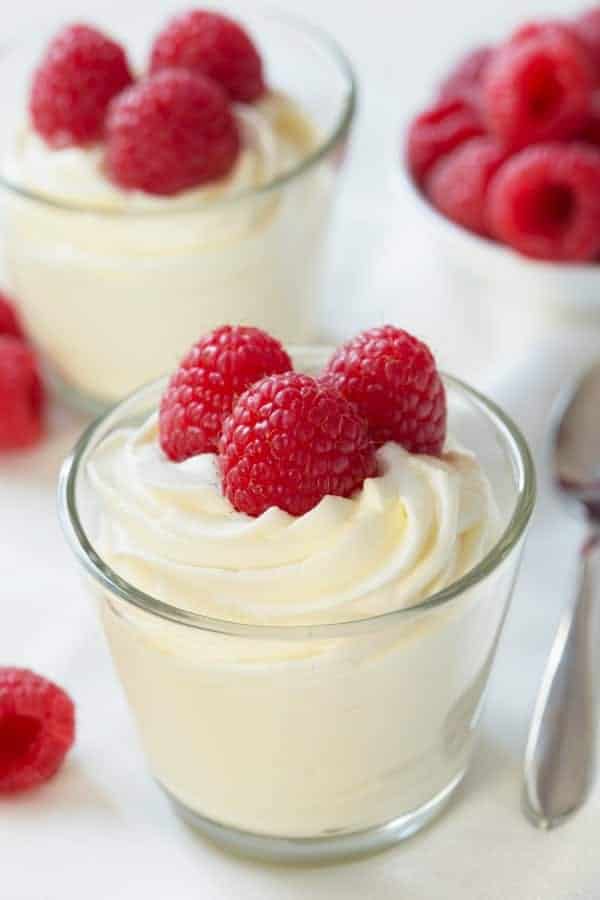 If you don't have any whipping cream, I'm pretty sure heavy cream would be okay. It'll just be firmer. Half-and-half would not work! I also don't recommend using semi-sweet chocolate in place of the white chocolate. It could work out, but I haven't tried it.
For another dessert that would be great for Valentine's Day, try these gluten-free lava cakes. They have a surprise raspberry filling!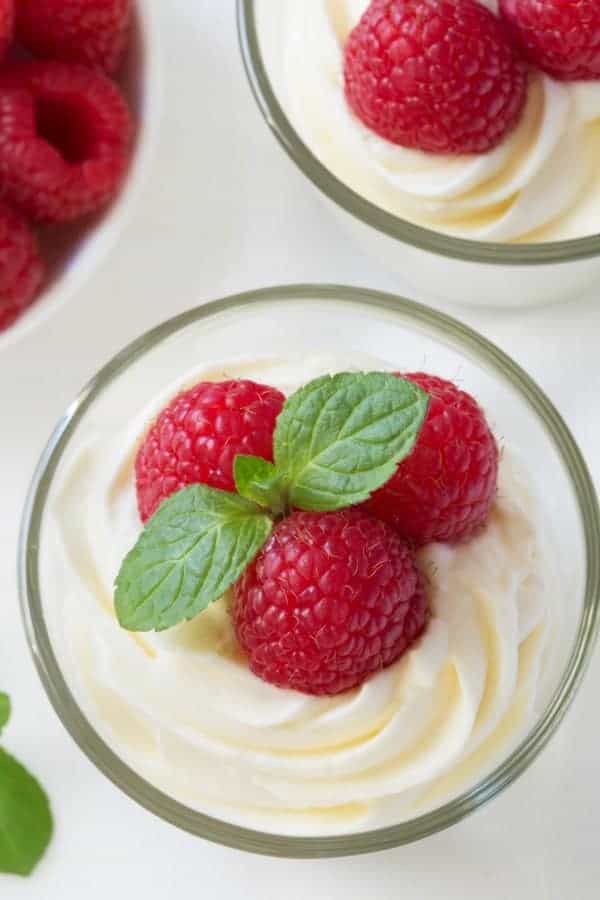 These strawberry white chocolate cheesecake bars are also a great option and can be made gluten-free or with all-purpose flour.
Whatever you do for Valentine's Day, I hope you make some time for some chocolate goodness!