Gingerbread Cake is rich, moist, and full of ginger flavor. This holiday classic is easy to whip up and will be a hit with your guests!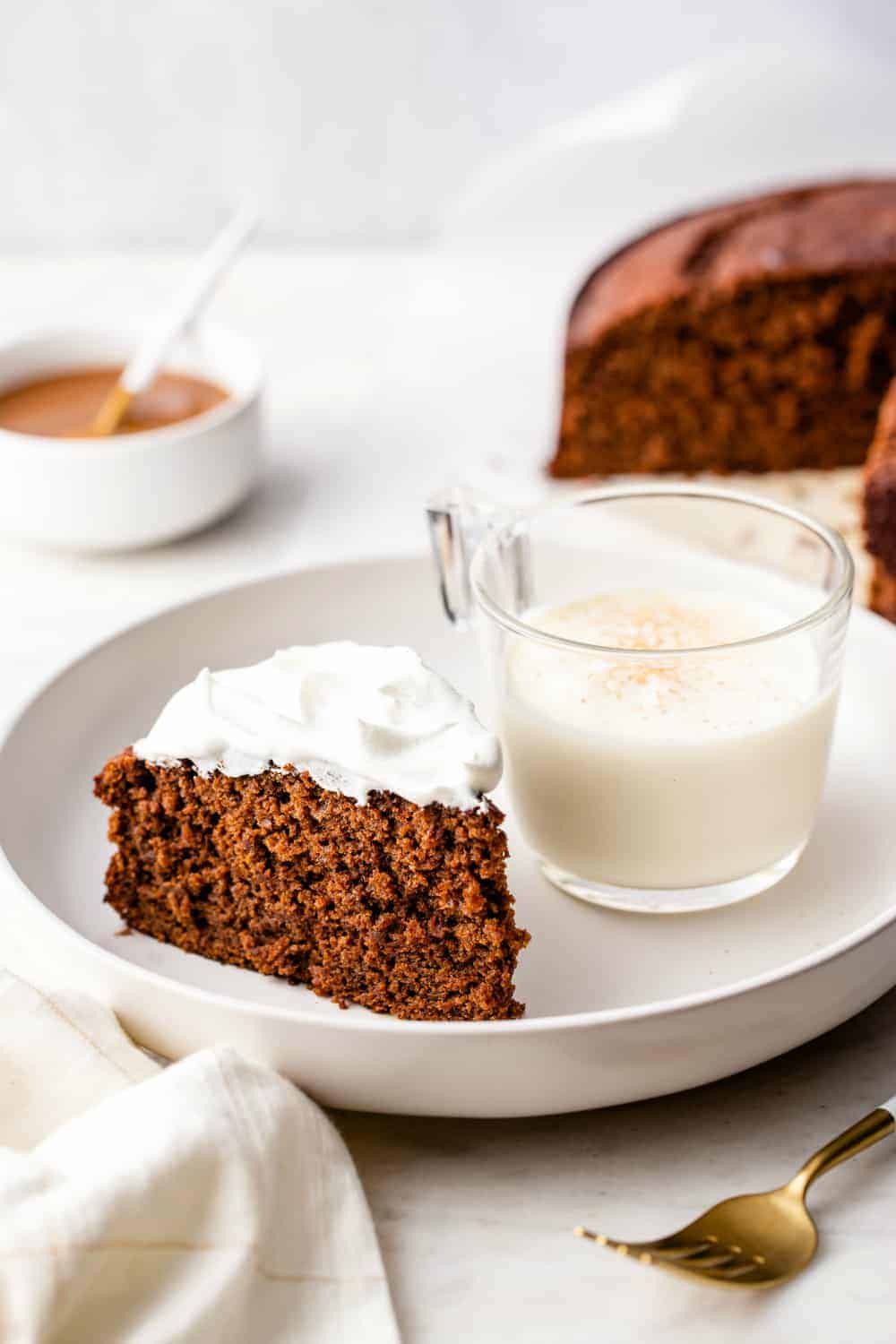 Do you have a collection of inherited cookbooks like my family? We have so many that belonged to my Nana.
Some of them are full of everything that was awful about food in the 50s (I'm looking at you, hot dog jello salad), and glorious about the following decades, like this Gingerbread Cake.
When I'm missing my Nana or I'm stuck for a new recipe idea, I like to thumb through these old cookbooks for nostalgia and inspiration.
They never seem to disappoint, I can tell you that much.
What I want to know is, who actually ate that hot dog salad thing? Gross.
We usually make a big deal in our house about not yucking anyone else's yums, but I draw the line at combining jello and meat products, sorry 1957.
One thing that's definitely yum for just about everyone is a cake like this one. It's classic, and for good reason.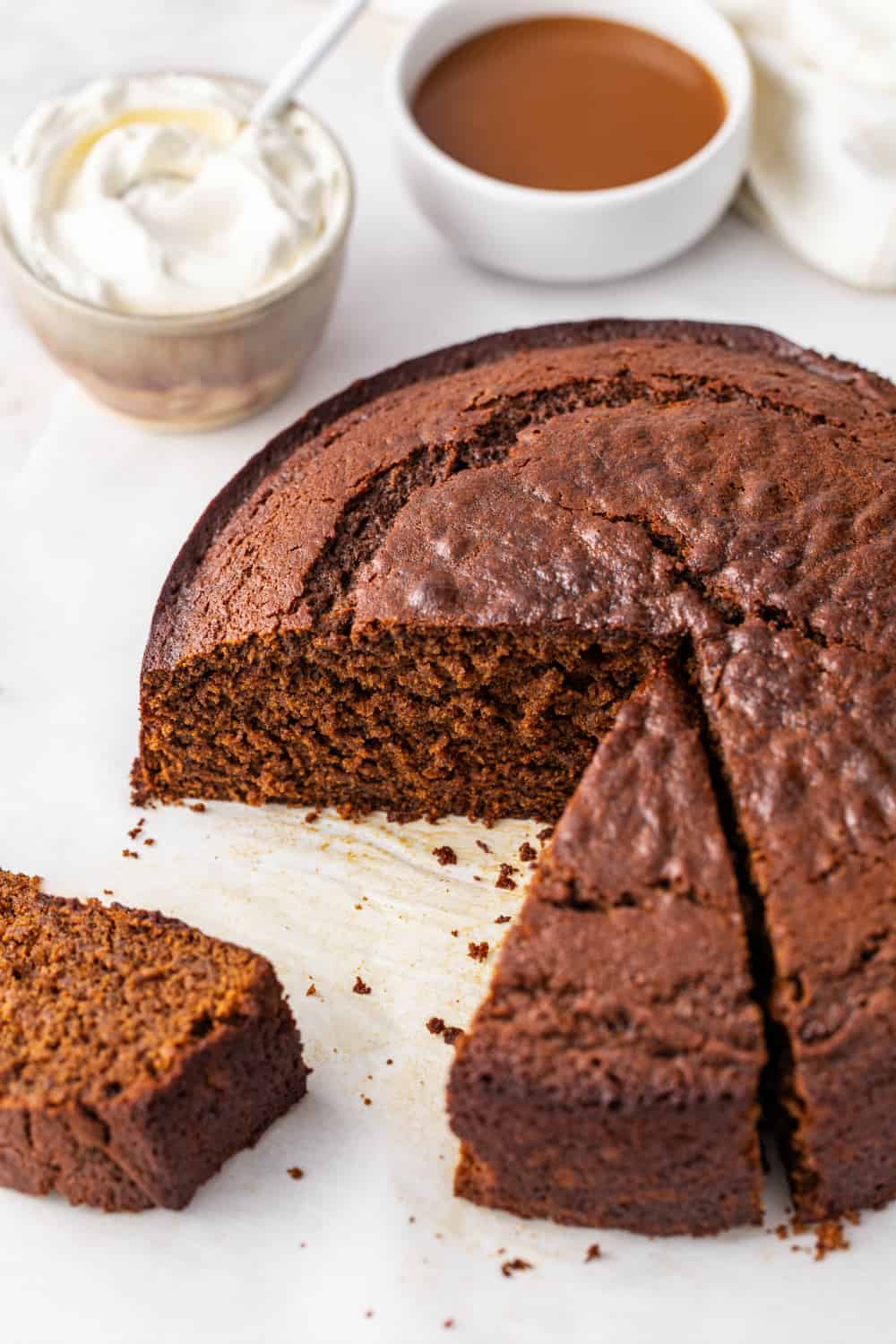 CLASSIC GINGERBREAD CAKE RECIPE
This recipe has a bit of an interesting history.
While flipping through an old cookbook, a random handwritten notecard with a version of this recipe fell out.
At first, I thought it must be one of my Nana's recipes. After all, she was famous for her holiday baking, making everything from pumpkin rolls to tins of peanut brittle every year.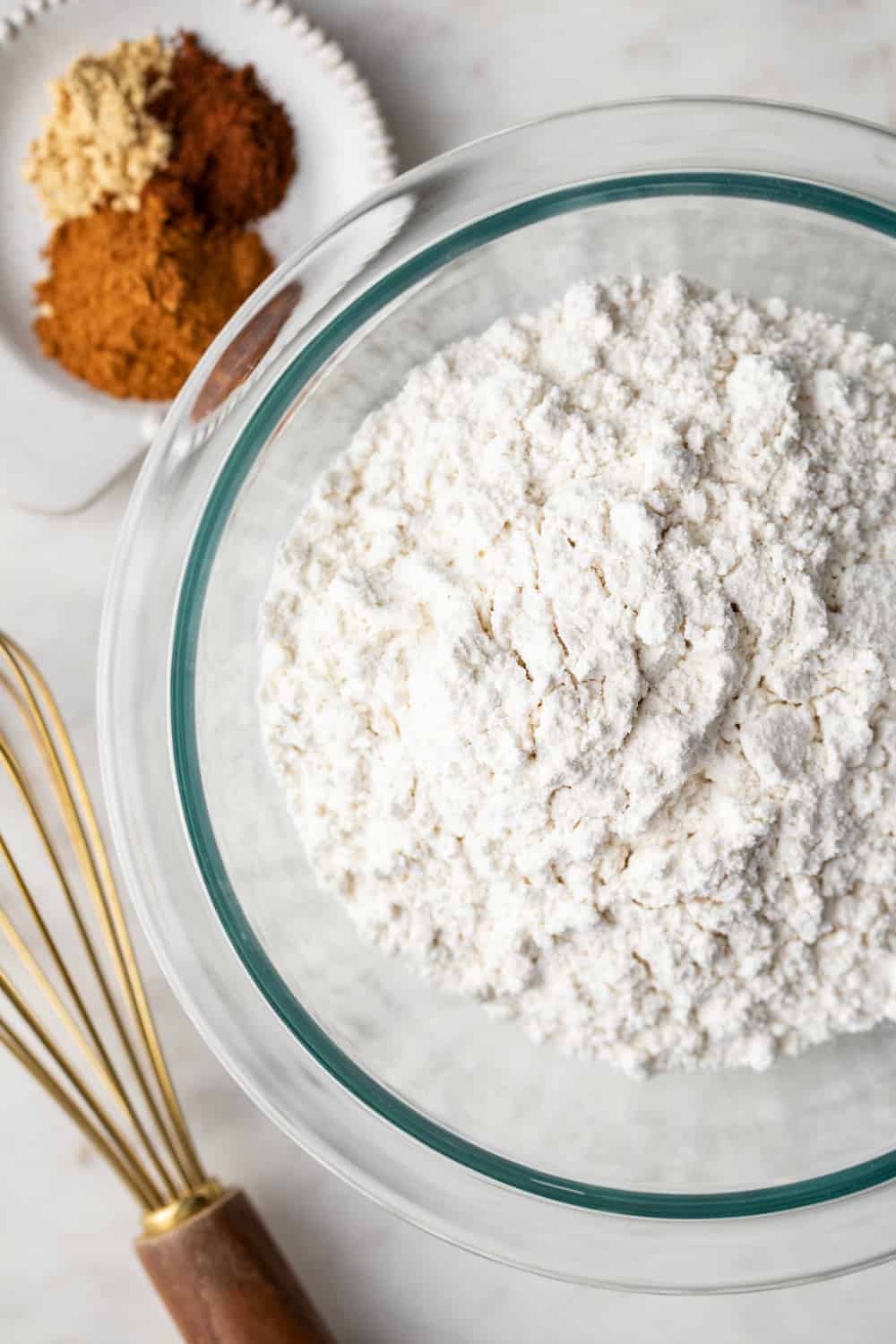 When I asked my Aunt Debbie, though, she said that it wasn't Nana's handwriting. Nana and her coworkers used to swap recipes all the time, so we think it must have come from one of her work friends.
Well, I love gingerbread so I had to give it a try. I made a few tweaks and fell in love with this flavorful cake.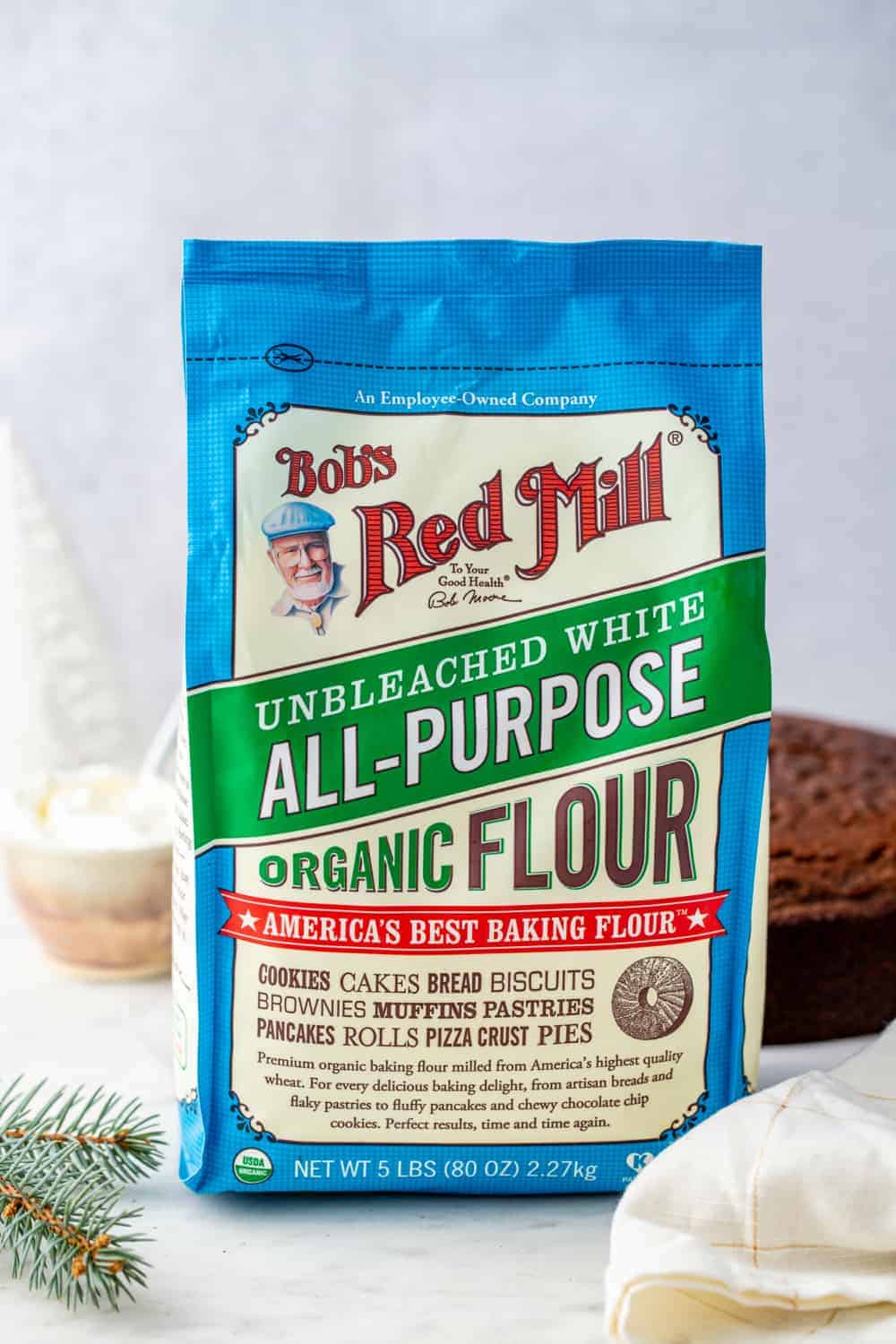 This recipe is definitely an old-school classic; there are variations of it available all over the internet, which tells me that many handwritten recipe cards must have been shared years ago.
To really play up the ginger flavor, I use two full teaspoons of ground ginger in this cake. I also will sometimes add chopped crystallized ginger to the batter, giving it a great texture as well as another hit of that spicy ginger.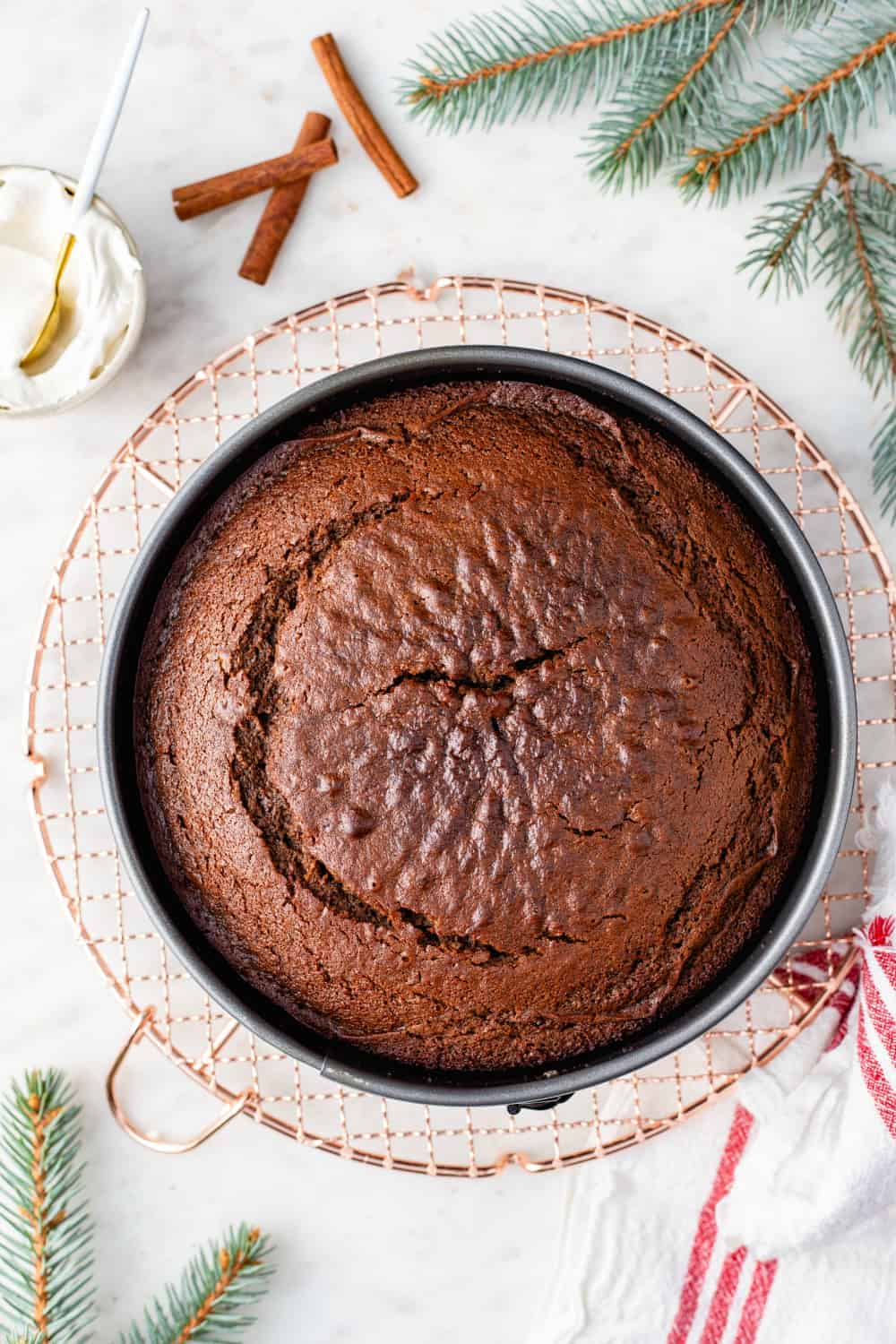 HOW TO MAKE GINGERBREAD CAKE
One of the most unusual things about this recipe is the addition of hot water at the very end.
To make this Gingerbread Cake, start by beating the butter and sugar until light and fluffy, then adding the eggs, applesauce and molasses.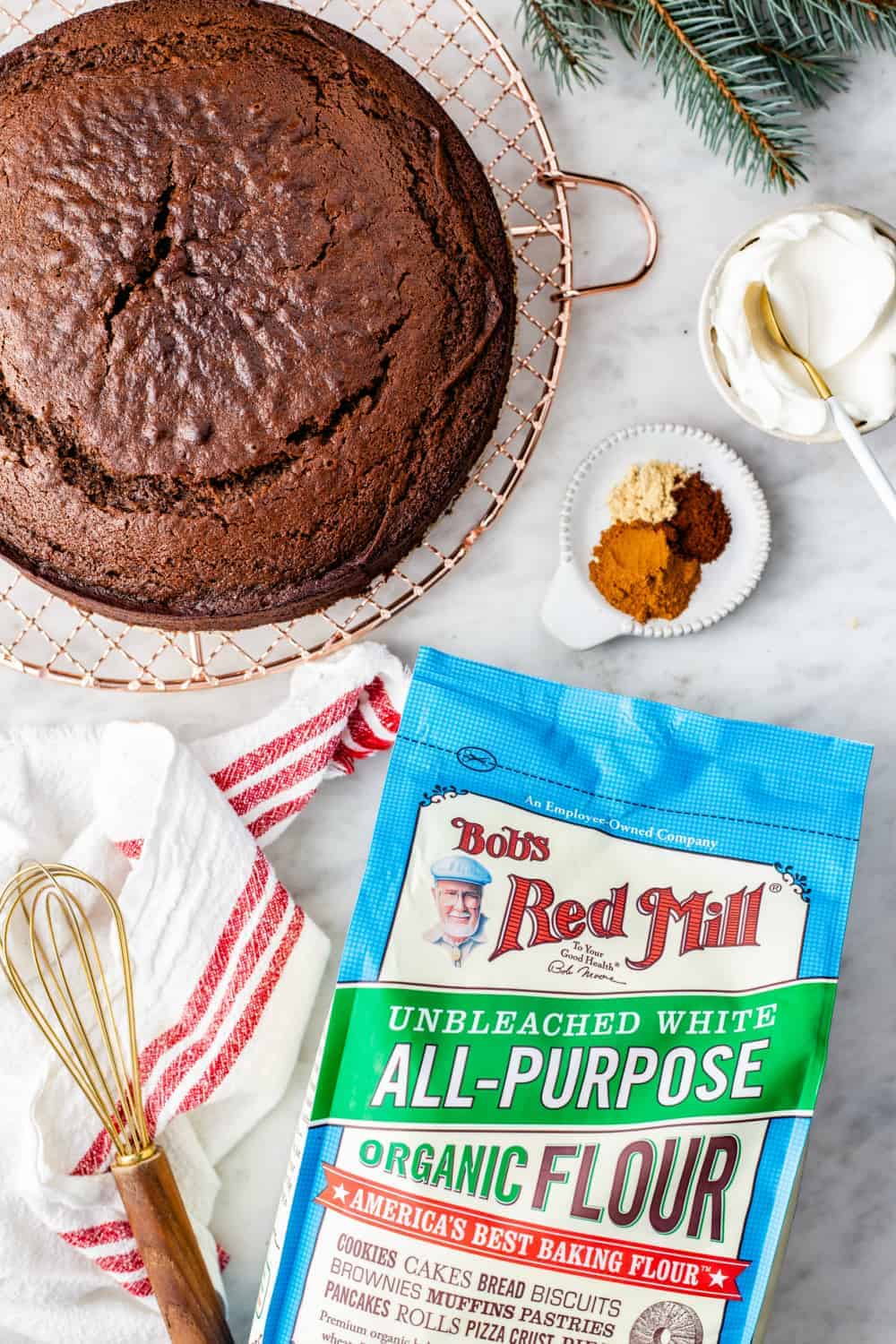 At this point the batter might look a little weird, almost curdled. Don't freak out – it'll come together in the end.
Then whisk together the dry ingredients – including Bob's Red Mill Organic All-Purpose Flour, baking soda and spices – and add them to the butter mixture.
Even during the holidays when we are eating more sweet treats than usual, I still like to reach for the highest-quality ingredients when I am cooking and baking for my family and friends. That includes using ingredients such as Organic All-Purpose Flour from Bob's Red Mill.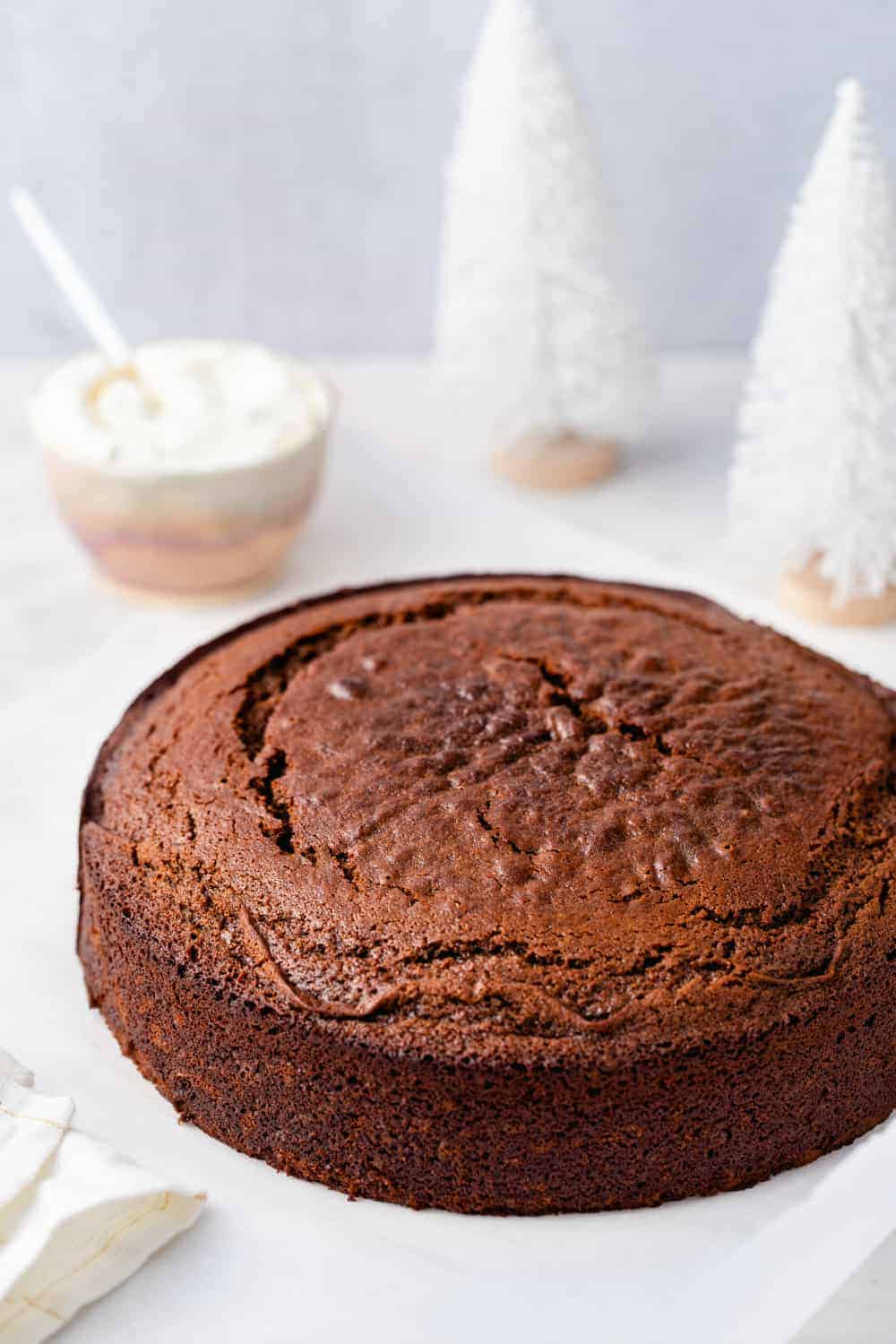 Bob's Red Mill produces the very best in whole grain foods, including their flours. Their products are all-natural, organic ,and non-GMO and are the best in any recipe, from breakfast to dessert.
After the dry ingredients are added, stir in the hot water until the batter is smooth. Yes, after the dry ingredients!
Honestly, I don't even know the why behind this step. All I know is it makes for an amazing moist texture in this cake, and that's all I care about at the end of the day.
If you're using the crystallized ginger, go ahead and fold it in before pouring the batter into a 9-inch cake pan. You can use a square pan or bake it in a springform pan to cut the final cake into wedges.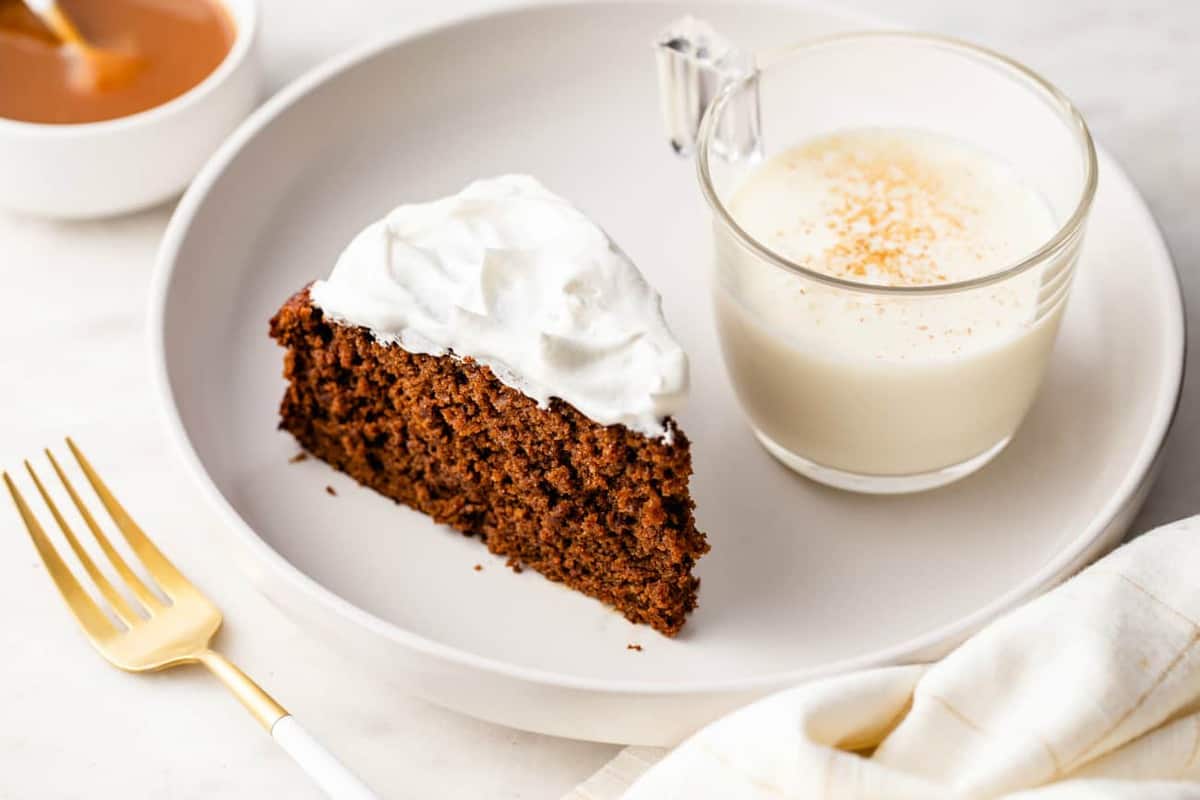 WHAT TO SERVE WITH GINGERBREAD CAKE
There are plenty of options when it comes to topping your Gingerbread Cake.
A dusting of powdered sugar is a simple and elegant way to go.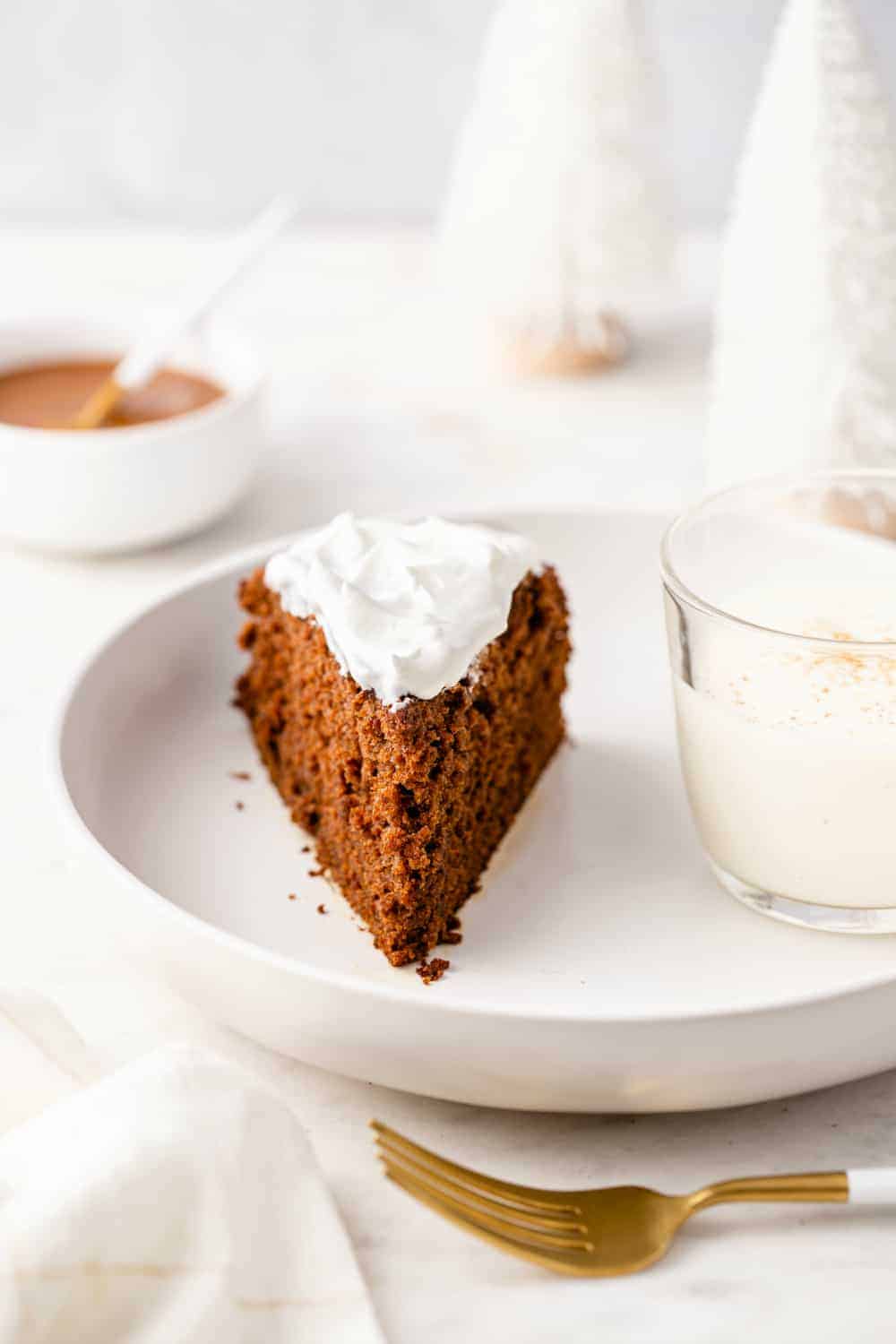 You can also serve it with homemade whipped cream or salted caramel sauce, or even eggnog ice cream!
If you're feeling extra fancy, try making some sugared cranberries for a festive and delicious garnish.
No matter what you serve with this Gingerbread Cake, it'll be a big hit with your guests!