Topped with a sweet orange glaze, Orange Scones are sweet, tangy, and tender. They are the best breakfast or afternoon snack with a cup of tea.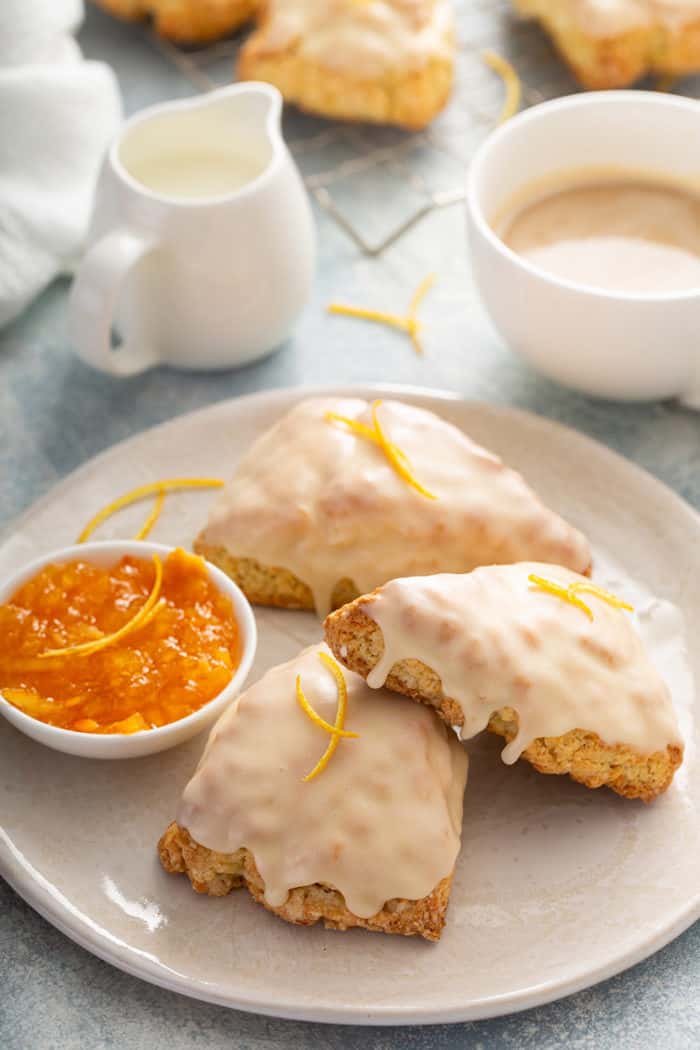 I am so over winter right now. And let me tell you, it's not helping matters that it's supposed to be 4°F here on Sunday.
Every single winter I ask myself why we continue to live in the Midwest. Sure, changing seasons are great, but I could really do without the freezing cold temps after Christmas.
I mean, it snowed here in early May last year and I think we went over 20 days without sunshine.
Since the weather is less than amazing, I thought I'd brighten your day and mine with these sweet and tangy orange scones.
They're simple to make and absolutely delicious for breakfast with a cup of tea.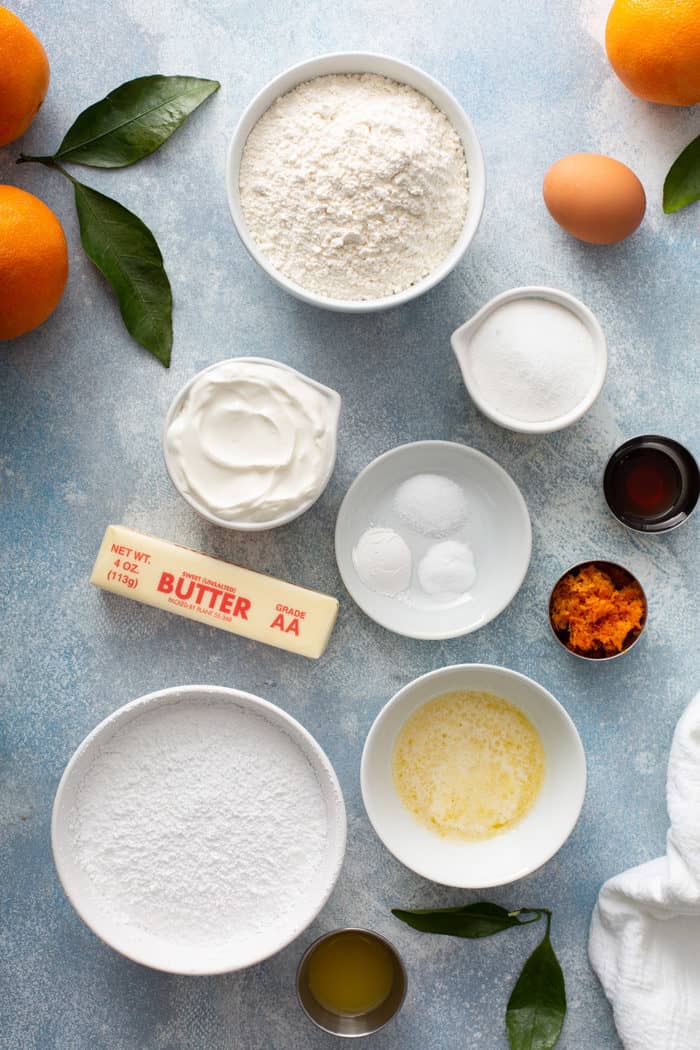 MY FAVORITE ORANGE SCONE RECIPE
The very first scone I ever ate was a glazed orange scone from Panera. I've been smitten with scones ever since then.
In my opinion, they're the perfect balance between biscuits and cake – I mean is it possible to go wrong with that textural combination? I think not.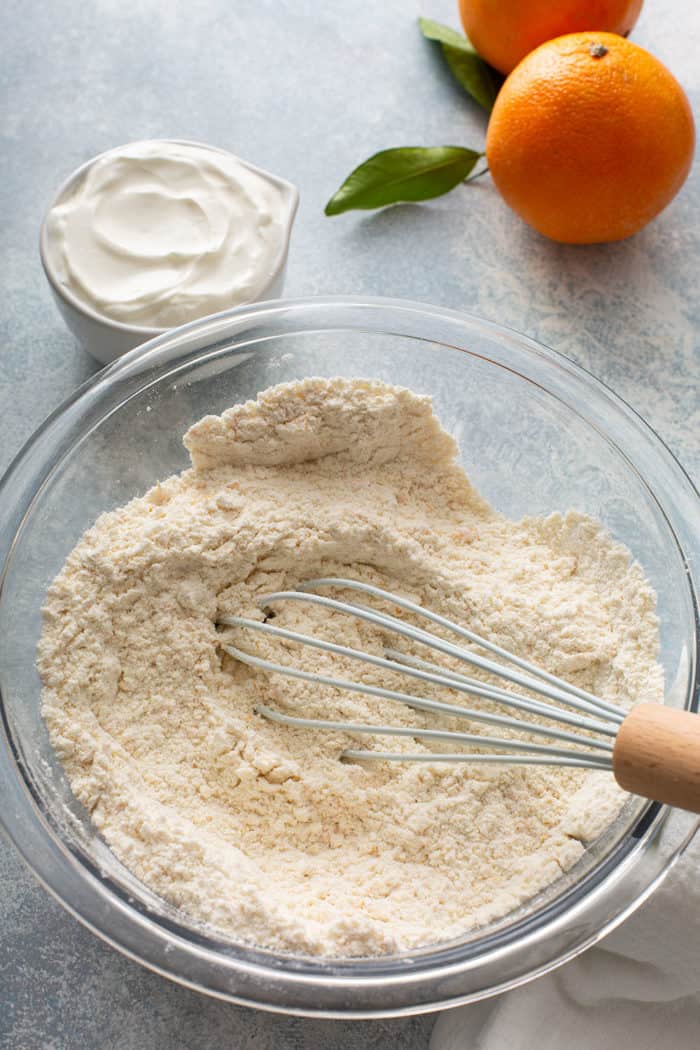 I've made a number of scones over the years, including Cranberry Orange Scones, Glazed Vanilla Bean Scones, and Lemon Raspberry Scones.
But it was high time I came back to the scone flavor that started it all for me: Orange Scones.
These scones have just the right amount of sweetness from the glaze, orange flavor from orange zest in the scones and orange juice in the glaze, and tang from a secret ingredient.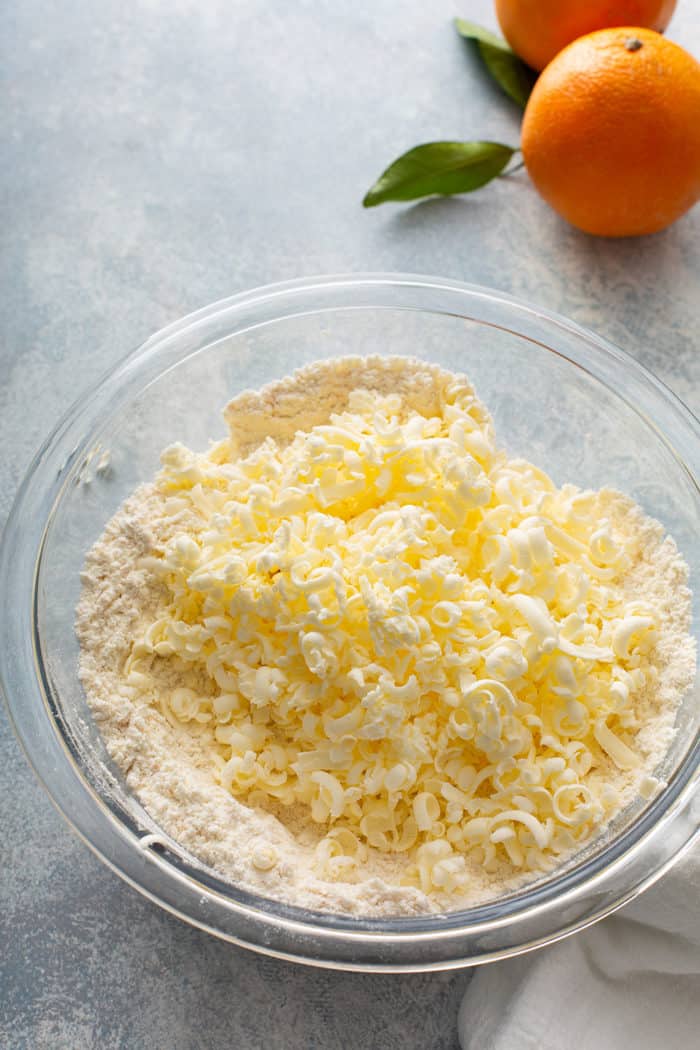 MAKING SCONES WITH SOUR CREAM
If you've ever found yourself trying to figure out how to make buttermilk after forgetting to pick some up at the store, you might have used sour cream in your baked goods before.
Instead of cream or buttermilk, these scones use sour cream mixed with an egg as the wet ingredients.
The sour cream keeps the scones moist and adds just the right amount of tang to them. The tanginess is perfect for balancing the sweetness from the sugar and the orange in the scones.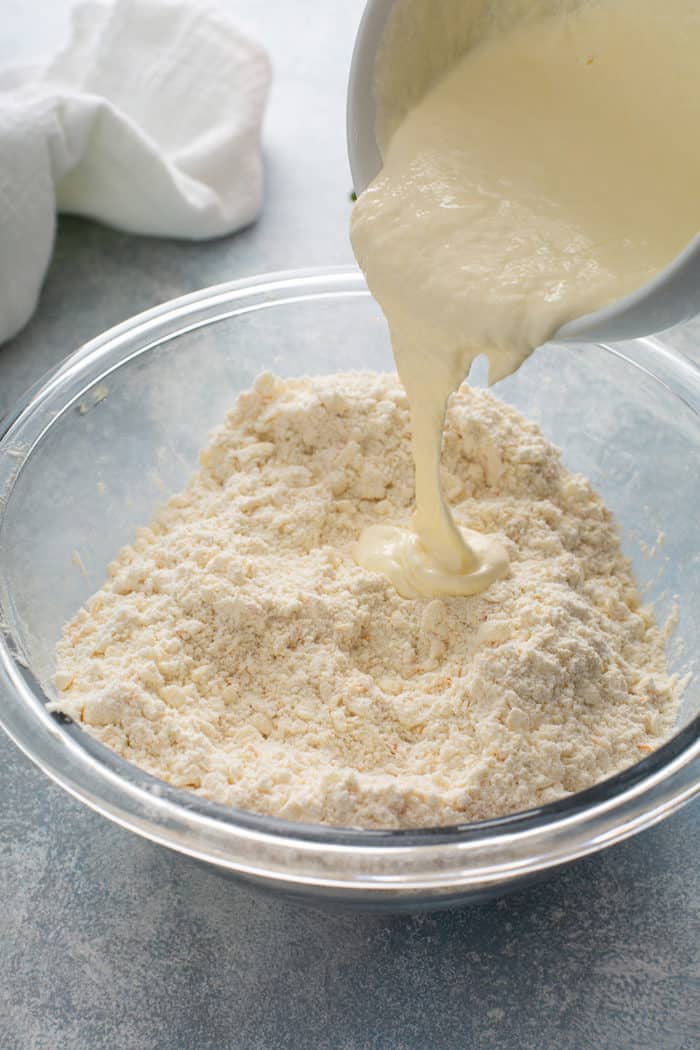 HOW TO MAKE ORANGE SCONES
To make these Orange Scones, you'll need:
1/3 cup sugar
zest of two medium oranges
2 cups all-purpose flour
1 teaspoon baking powder
1/4 teaspoon baking soda
1/2 teaspoon salt
8 tablespoons unsalted butter, frozen
1/2 cup sour cream
1 egg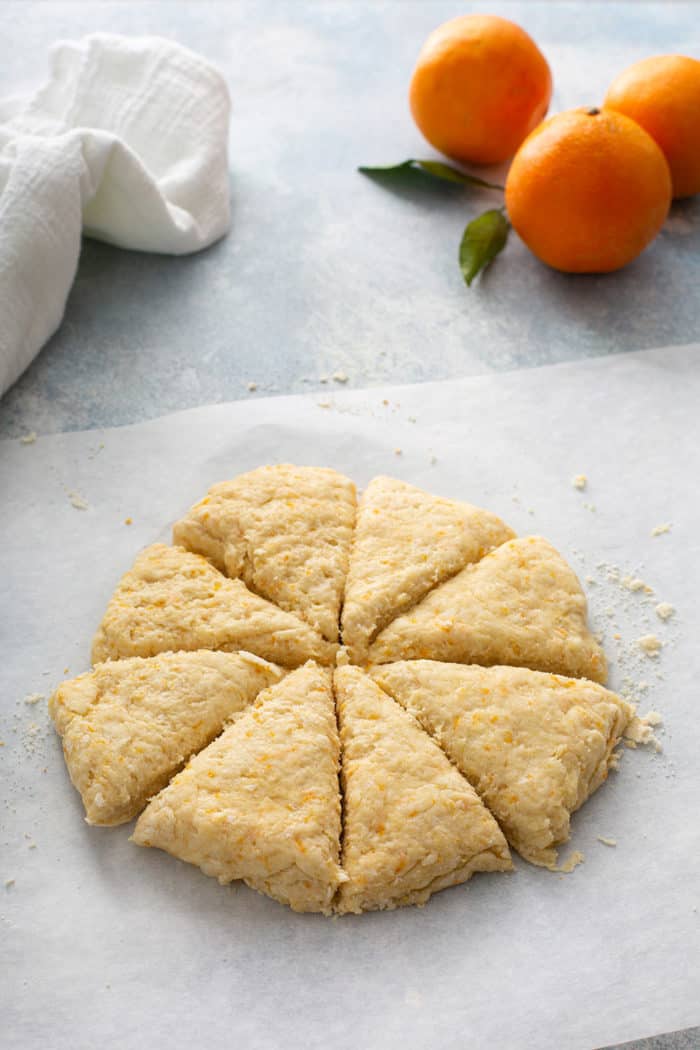 Just like when making my Cranberry Orange Bundt Cake, start by rubbing the orange zest and sugar together with your fingertips. This will release the oils in the zest and make the scones extra flavorful.
Whisk in the flour, baking powder, baking soda and salt.
Grate the frozen butter into the flour mixture and then use your fingertips to work the butter into the dry ingredients. You want the mixture to resemble a coarse meal.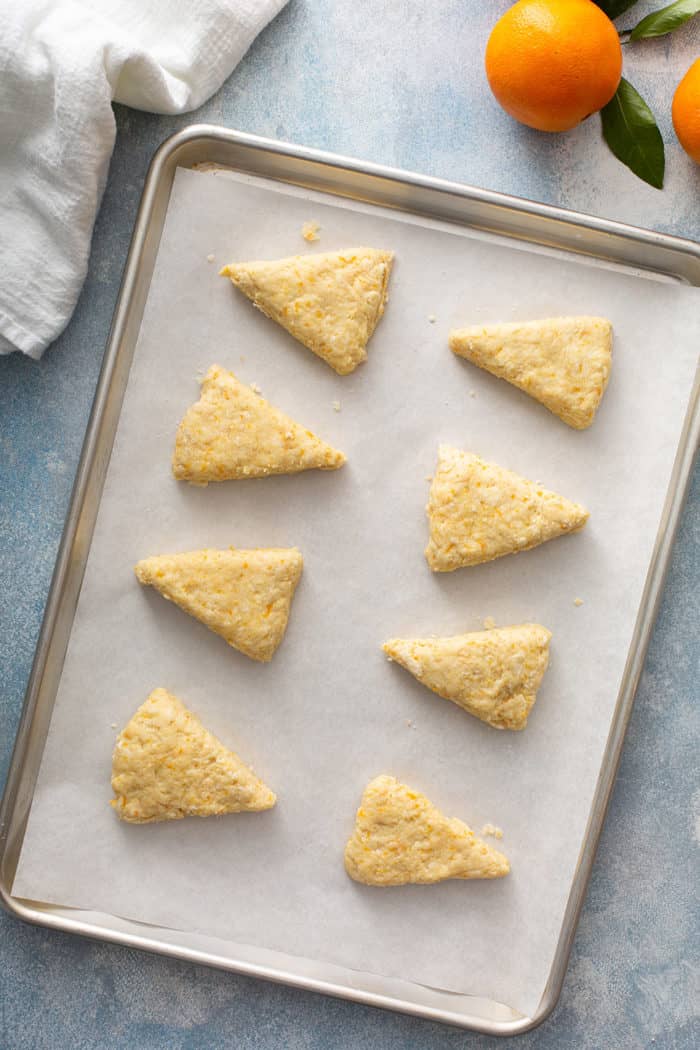 Whisk together the egg and sour cream and use a fork to stir this mixture into the dry ingredients until large dough clumps form. You'll need to use your hands to form the dough into a ball; it'll seem sticky at first, but it will come together.
Use your hands to pat the dough into a circle on a lightly floured surface and cut it into 8 triangles.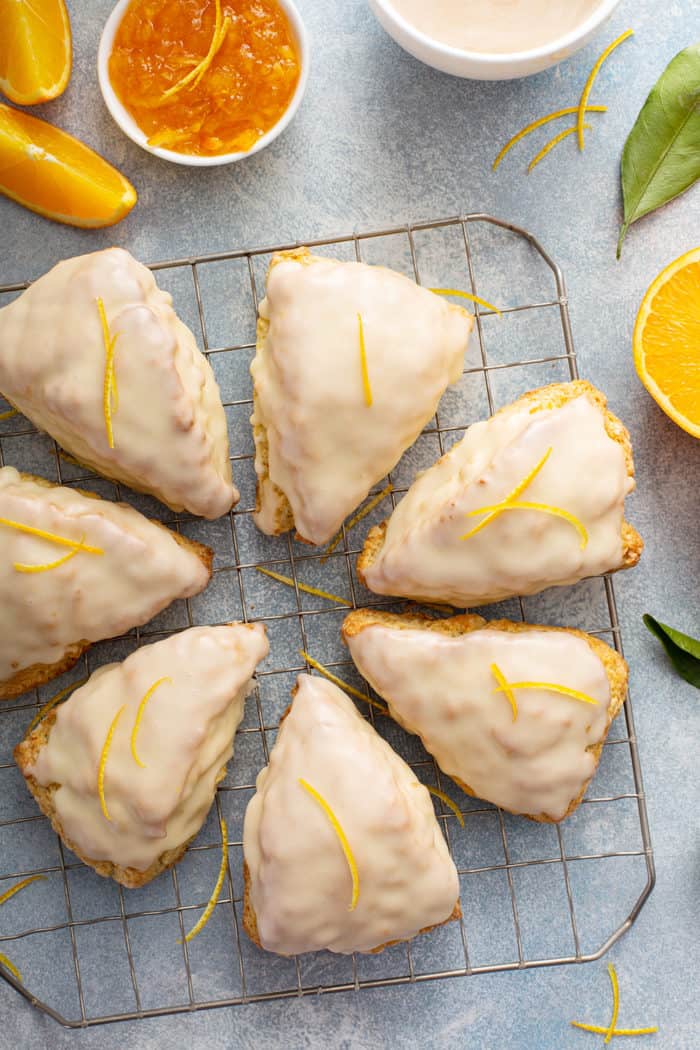 After baking and cooling the scones, whisk together the glaze ingredients. You can either dip the scones into the glaze or spoon the glaze on top of the scones.
Want to be really extra? Let the glaze dry and then give them a second coat! I love a double-glazed scone.
Now all I need is a coffee with some cinnamon dolce syrup and I can have my Panera scone and my Starbucks coffee all from the comfort of home.