Homemade Hot Fudge Sauce couldn't be easier or more delicious. It's sure to be your favorite ice cream topping all summer long.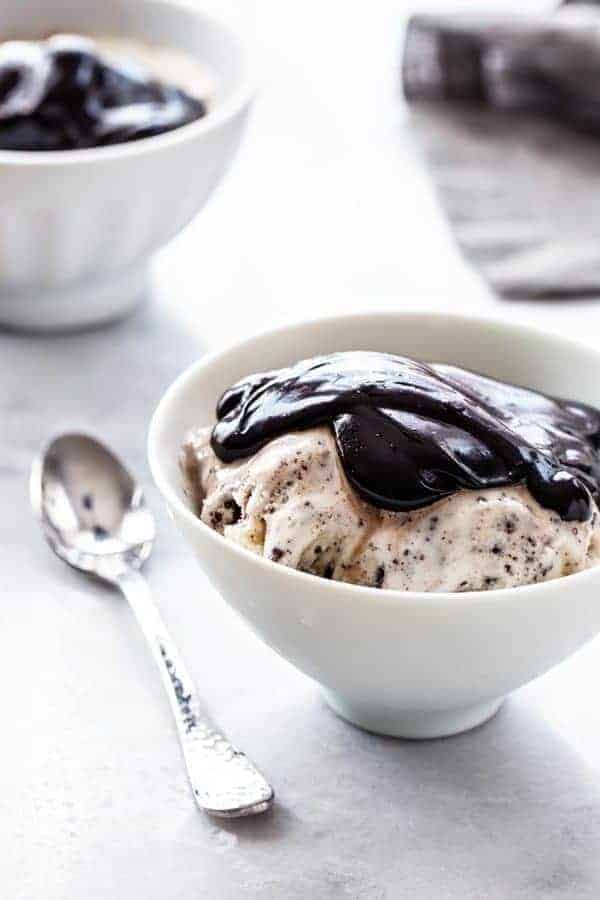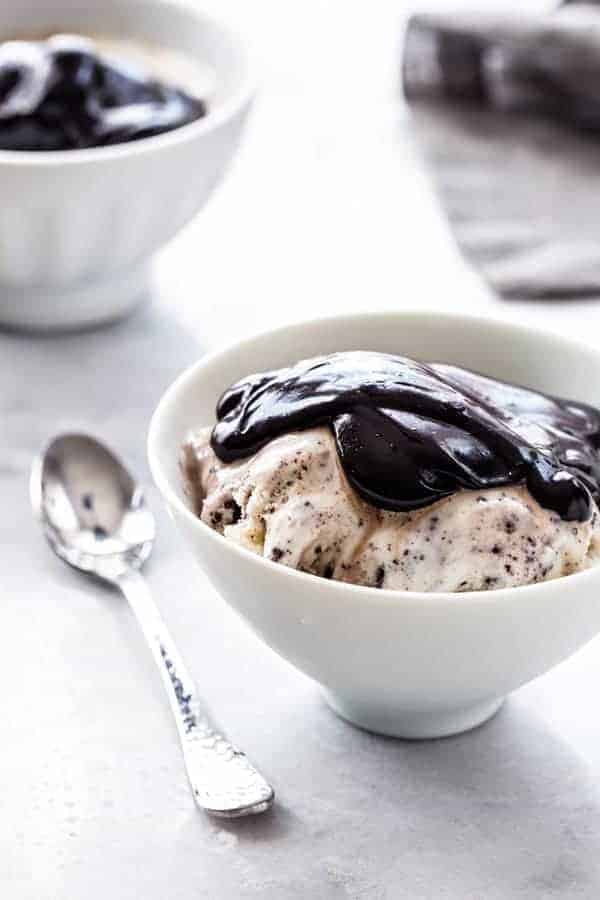 When I was a kid, we briefly lived with my great grandmother, Lottie. She was a magnificent woman and an incredible cook. I was quite young – about 5 or so, but I have some pretty vivid memories of the time we spent in her home.
I remember sitting at her dining room table and coloring for hours with the crayons she kept in an old coffee can, and an old fashioned rotary phone that sat on her perfectly organized desk. Her home was immaculate and I remember giggling every time she told me to keep my feet off of her davenport.
She had a drawer devoted to her beloved baking tools, and even went so far as to purchase a set of miniature tools just for me. She'd neatly pull my hair back and keep it out of my face with a babushka, and then put a ball of dough in front of me. We'd sit at the kitchen table for hours, rolling dough and cutting perfect circles with the top of a glass. Then we'd fill, fold, and crimp each of the dough circles to create the most amazing pierogies.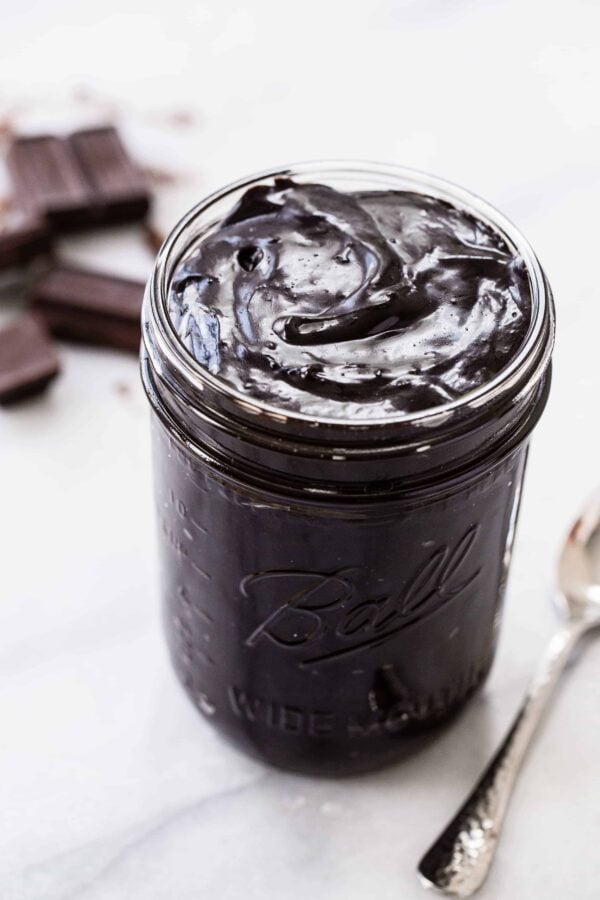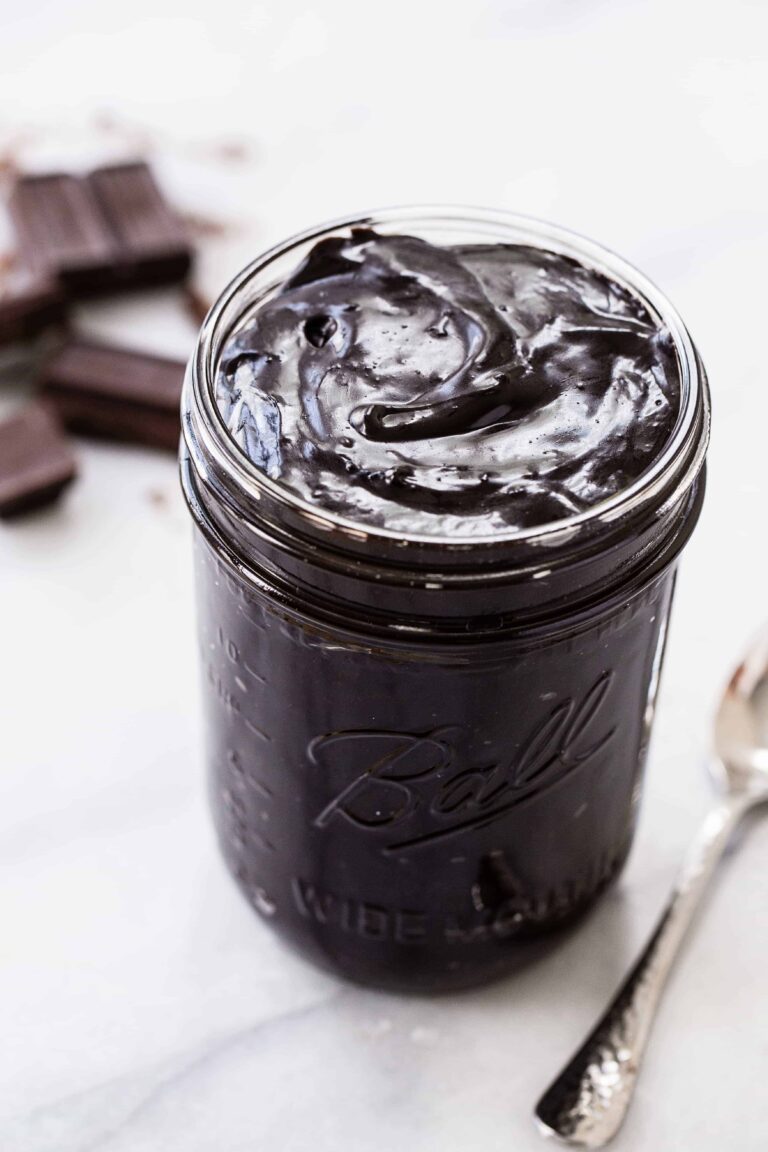 On summer evenings, we'd all load up into the car and head to the Old English Parlour, owned by the Lorain Creamery – a local dairy that still offered home milk delivery well into the 1980s! According to my great grandmother and my mom, the Old English Parlour had the absolute best raspberry ripple ice cream. While the Parlour offered a full menu, I don't think we ever ordered anything but ice cream.
I was always a caramel sundae kind of girl, but I also remember snagging bites of my dad's Tin Roof Sundaes that were slathered in the most incredible hot fudge sauce. And even though I've never been much of a hot fudge kind of girl, my little babe can't get enough of all things chocolate.
Since it is finally summer here in Ohio, she's all about ice cream – all of the time. Between overpriced novelties from the ice cream truck and homemade sundaes that that she insists are piled on top of cones instead of bowls, we're definitely feeding our summer ice cream cravings.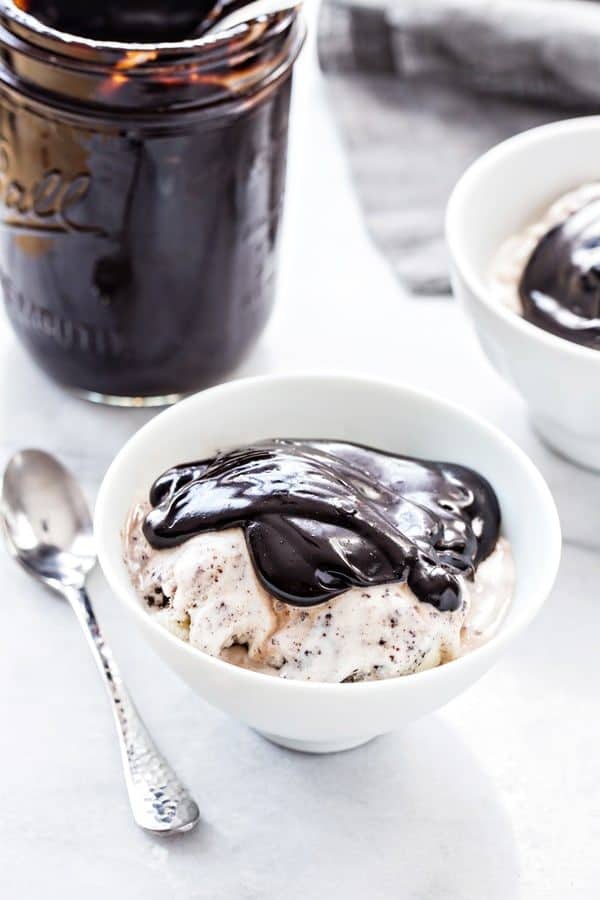 This weekend we picked up the most adorable mini containers of ice cream from our local market and Elle insisted on topping hers with a little bit of chocolate sauce, spray (Redi Whip), sprinkles and of course, a cherry.
We happened to be fresh out of chocolate sauce, so I decided to dig up this recipe from the archives here on MBA and treat my little babe to Homemade Hot Fudge Sauce and I'm pretty sure there's not turning back to the store-bought jarred stuff.
Whether you're out of the jarred stuff, or just craving a rich, chocolatey, homemade treat for your favorite ice cream, this Homemade Hot Fudge Sauce should definitely be on your summer bucket list!
For more delicious summer recipes, be sure to check out this Strawberry S'mores Ice Cream, Frozen Samoa Pie, and No-Bake S'mores Cheesecake. I think you'll have a hard time picking your new fave recipe!
This recipe originally appeared on My Baking Addiction in March 2012. Text and photos have been updated.