Celebrate St. Patrick's Day with Irish Bread Pudding with Whiskey Caramel Sauce! Such a decadent and easy dessert.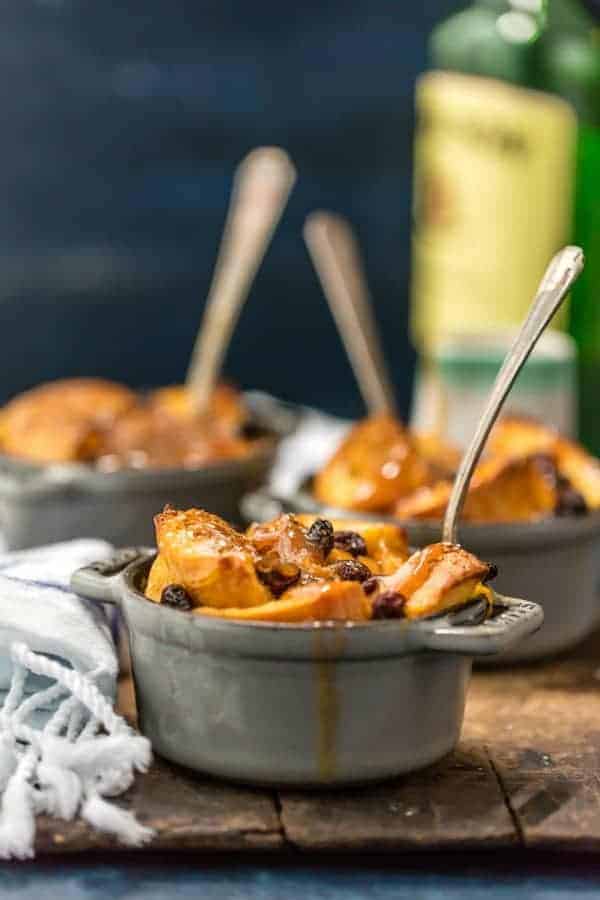 What are your favorite St. Patrick's Day traditions?
We love to head to our local parade (STL is known for their family parades on St. Patrick's Day, it is SO fun), drink some green beer, and then head home for Irish Bread Pudding with Whiskey Caramel Sauce.
Our dog Scout even joins the fun by wearing her favorite green sequined collar. That poor dog doesn't stand a chance. It's one of our favorite days!
Is there anything more comforting than bread pudding? Super simple while also being decadent, it's the perfect way to indulge on date night, after a long week, or just celebrating everyday things.
This Irish Bread Pudding with Whiskey Caramel Sauce is perfect for St. Patrick's Day! Oozing with flavors that make St. Patrick's Day a favorite (WHISKEY!), warm, delicious, and SO EASY.
What's not to love!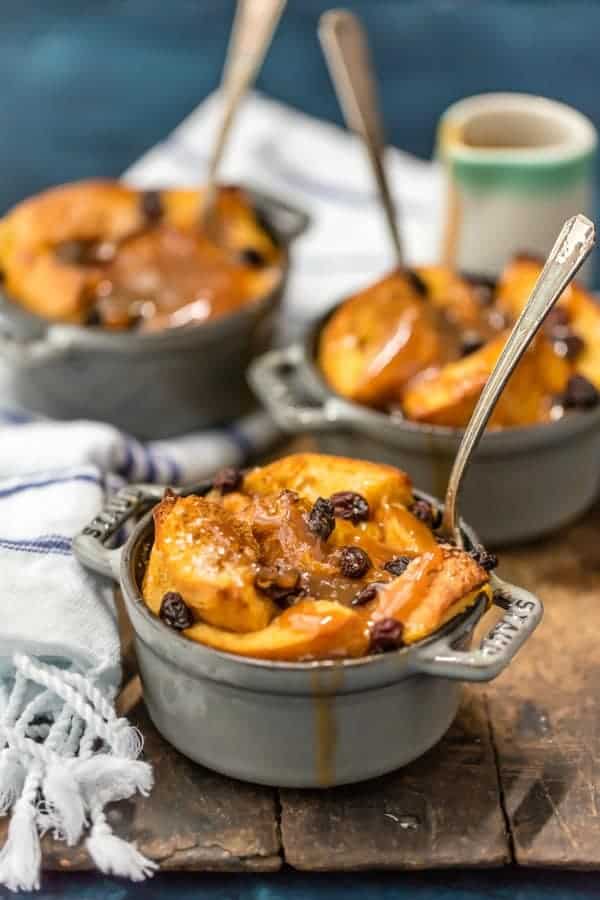 IRISH BREAD PUDDING
I just have such a thing for bread pudding. I've made it with chocolate (Hot Chocolate to be exact!), and even made an apple pie bread pudding.
But you can't beat this Irish Bread Pudding with Whiskey Caramel Sauce version. It's bursting with flavor and personality.
You can bake Irish Bread Pudding in a large casserole dish, or in individual ramekins for guests. It's the perfect dessert to make when entertaining, because it's thrown together in minutes.
Leave the bread pudding a bit to soak up all the goodness in the custard and then bake. Top with extra Whiskey Caramel Sauce or whipped cream for an extra special treat. Don't you just want to dive right in??
I love to soak the raisins beforehand in the whiskey to make them little flavor bombs. If you're not a raisin lover (hello my husband!), I have also used chocolate chips.
Now THAT is decadent! Ooey, gooey, and oh so perfect.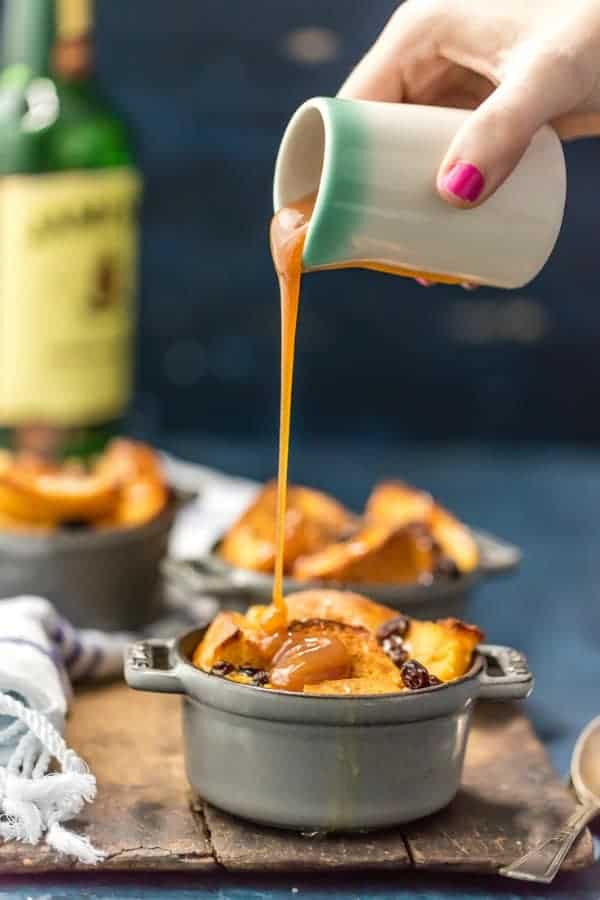 WHISKEY CARAMEL SAUCE
The Whiskey Caramel Sauce is what really takes this Irish Bread Pudding from delicious to amazingly decadent.
Unlike some bread pudding recipes that simply serve the sauce on top, some of the Whiskey Caramel Sauce goes into the bread pudding custard.
Then you can serve even more of the remaining sauce on top as well! Double the Whiskey Caramel Sauce for double the flavor.
When you are making the sauce, make sure you don't stir it while it simmers. Unlike recipes like Salted Caramel Sauce that use some corn syrup as insurance against graininess, stirring this could turn it into a grainy mess.
So keep a close eye on it but don't touch!
You might even want to make extra Whiskey Caramel Sauce to drizzle on top of ice cream or over Mini Apple Pies. After all, who said that you could only enjoy it for St. Patrick's Day?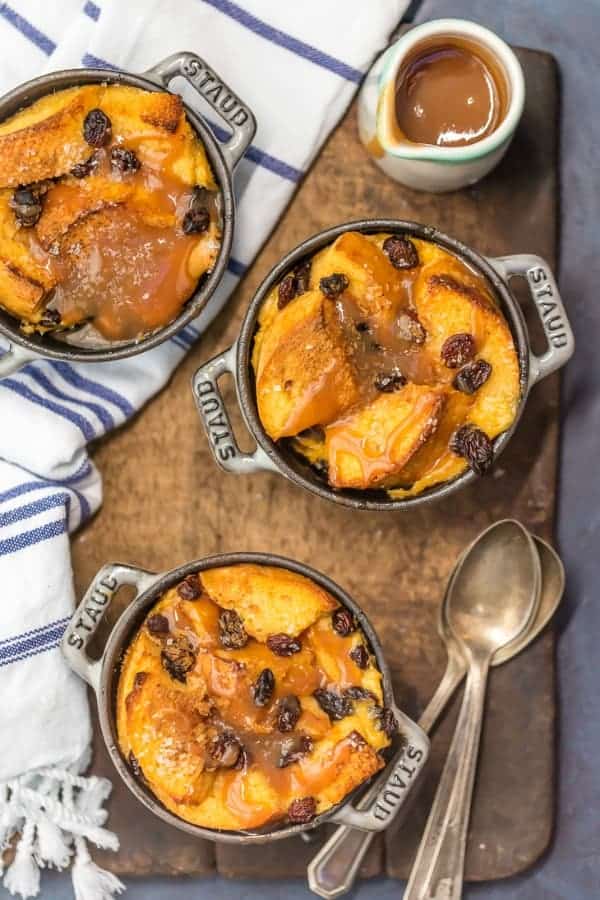 Irish Bread Pudding with Whiskey Caramel Sauce was contributed by Becky of The Cookie Rookie.