Marshmallow Pumpkin Pie is an unexpected twist on a classic fall dessert. The gingersnap crust and light texture is sure to make this pie one of your new favorites.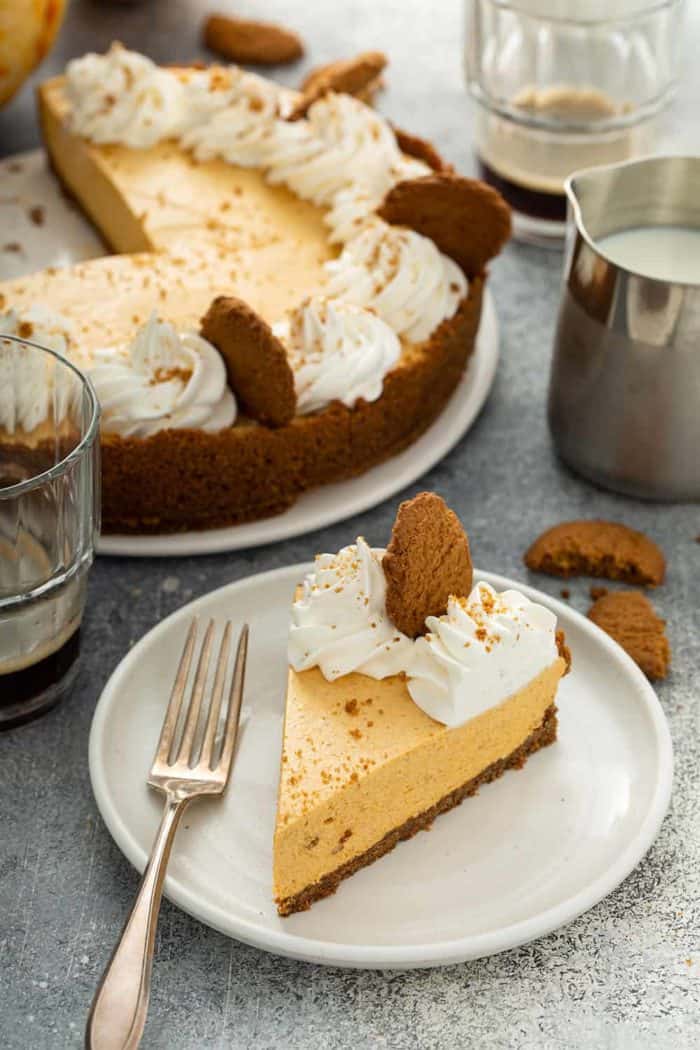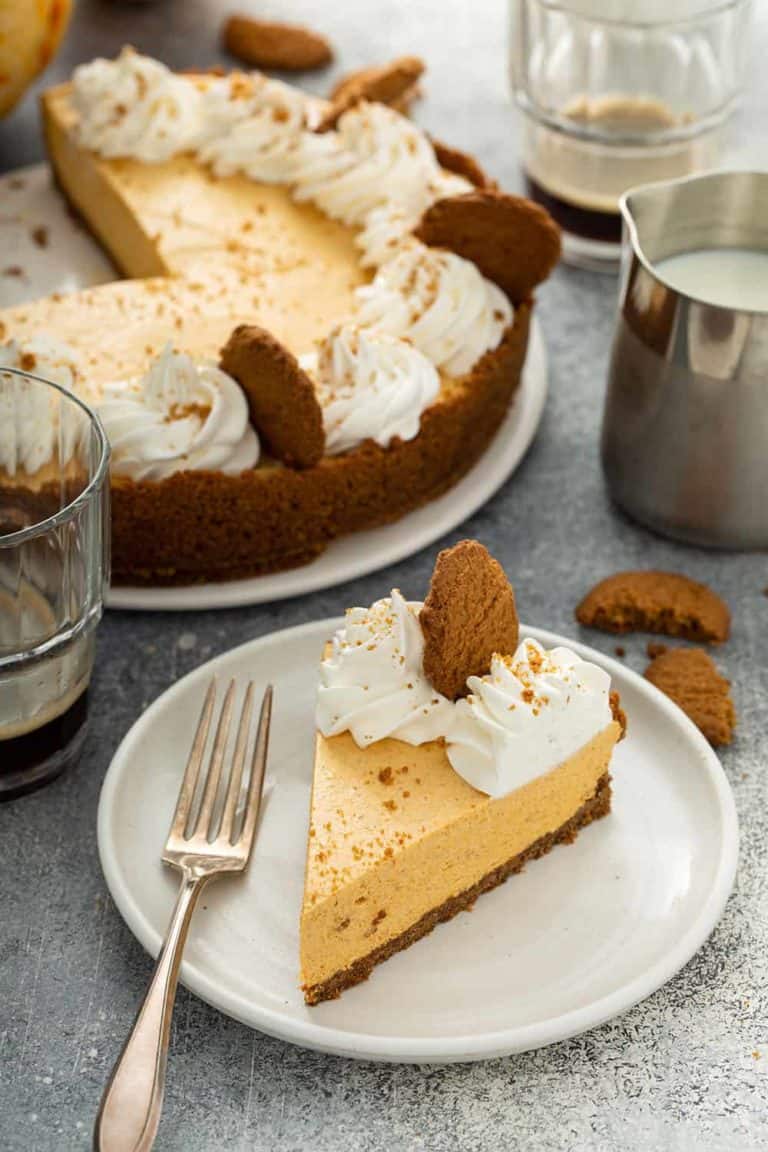 You would think that I would be the type to have my Thanksgiving menu fully locked and loaded well before Turkey Day.
But somehow I always find myself running around, looking up last minute recipes or stumbling across something that sounds good.
If you're like me and are still thinking about your menu, or are open to new ideas, might I suggest this Marshmallow Pumpkin Pie?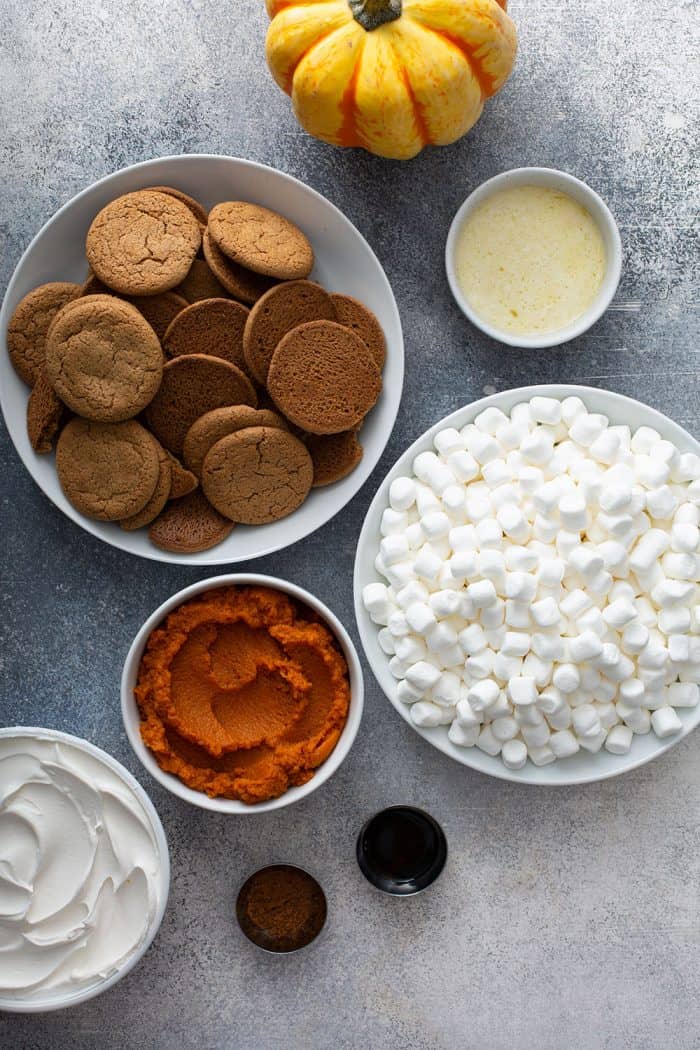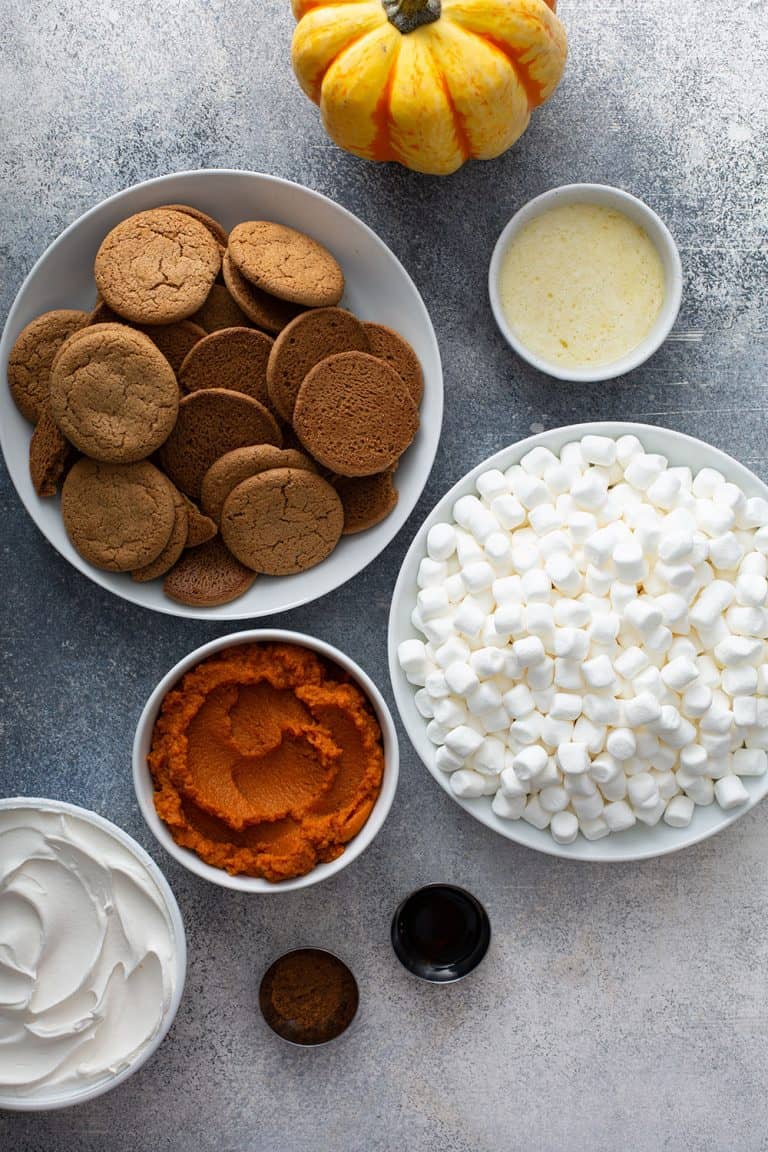 A MARSHMALLOW TWIST ON PUMPKIN PIE
I'm pretty sure this Marshmallow Pumpkin Pie is one of my favorite pumpkin desserts. Okay, aside from pumpkin roll, pumpkin bread and pumpkin crunch cake.
Alright, alright. Maybe all pumpkin desserts are my favorite. But this one is super delish, and it's also super easy to make.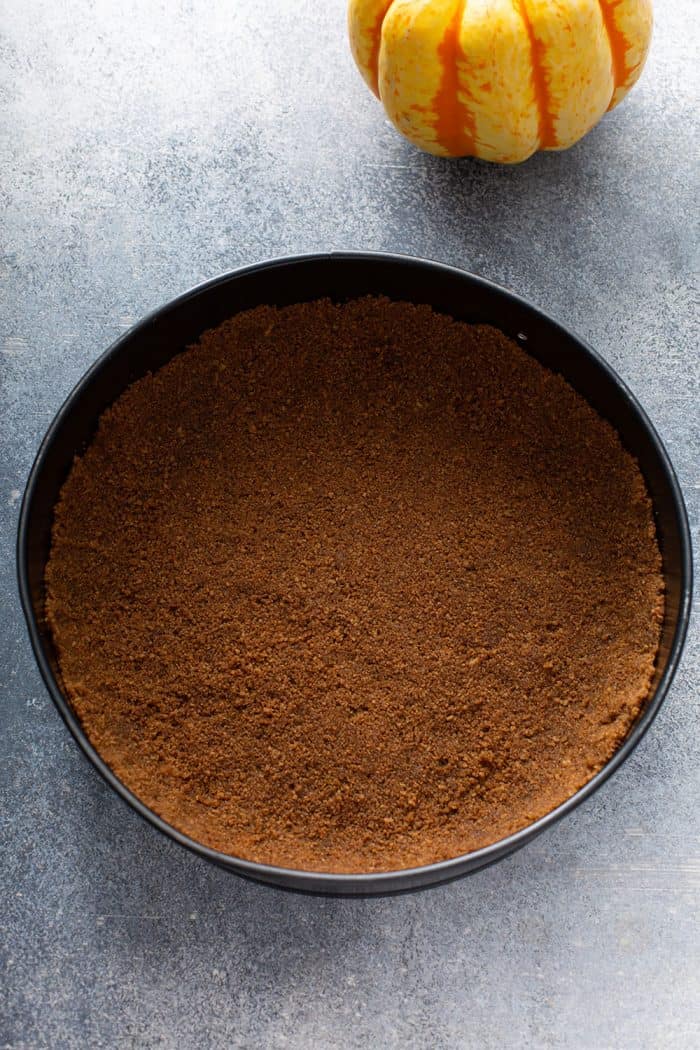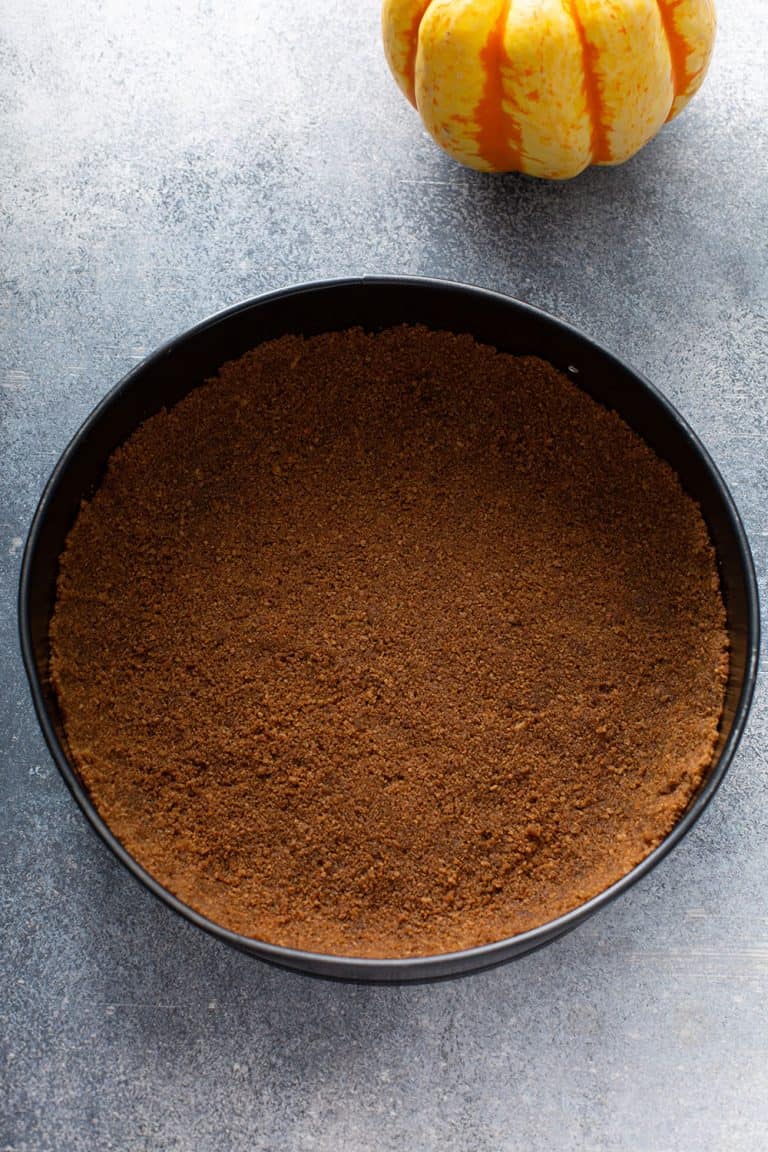 Back in the day, I used to send one of these pies off to Elle's school for the staff and they could never get over how light and fluffy the filling is. The incredible texture comes from a combo of melted marshmallows and whipped topping.
Combined, they create a light and creamy texture that makes this pie completely heavenly. Silky and sweet, with just the right amount of spice.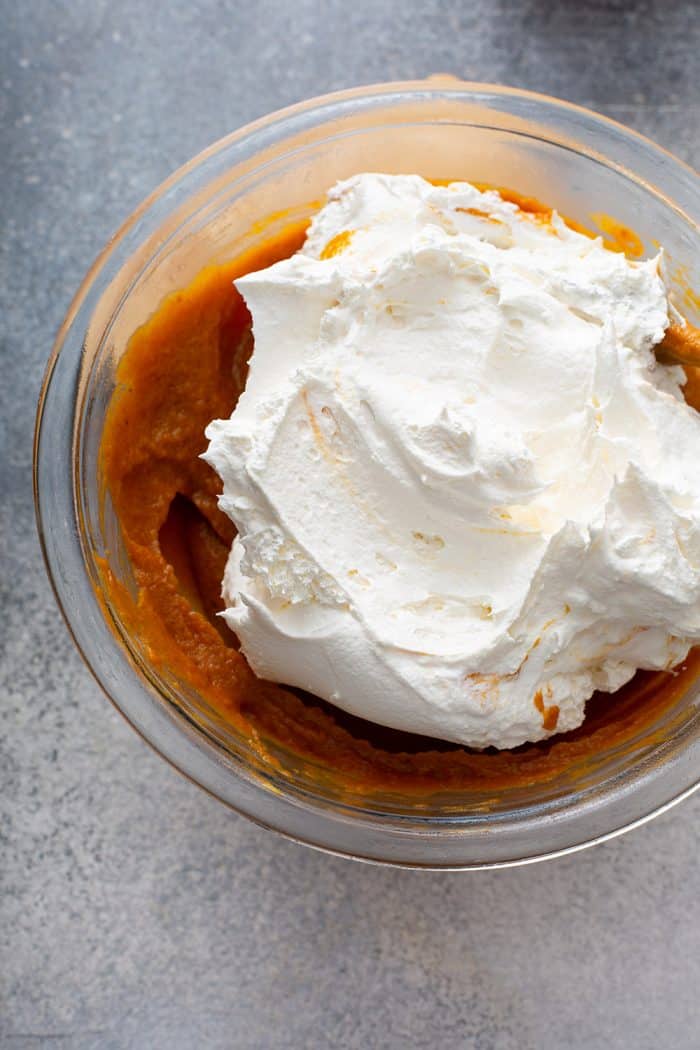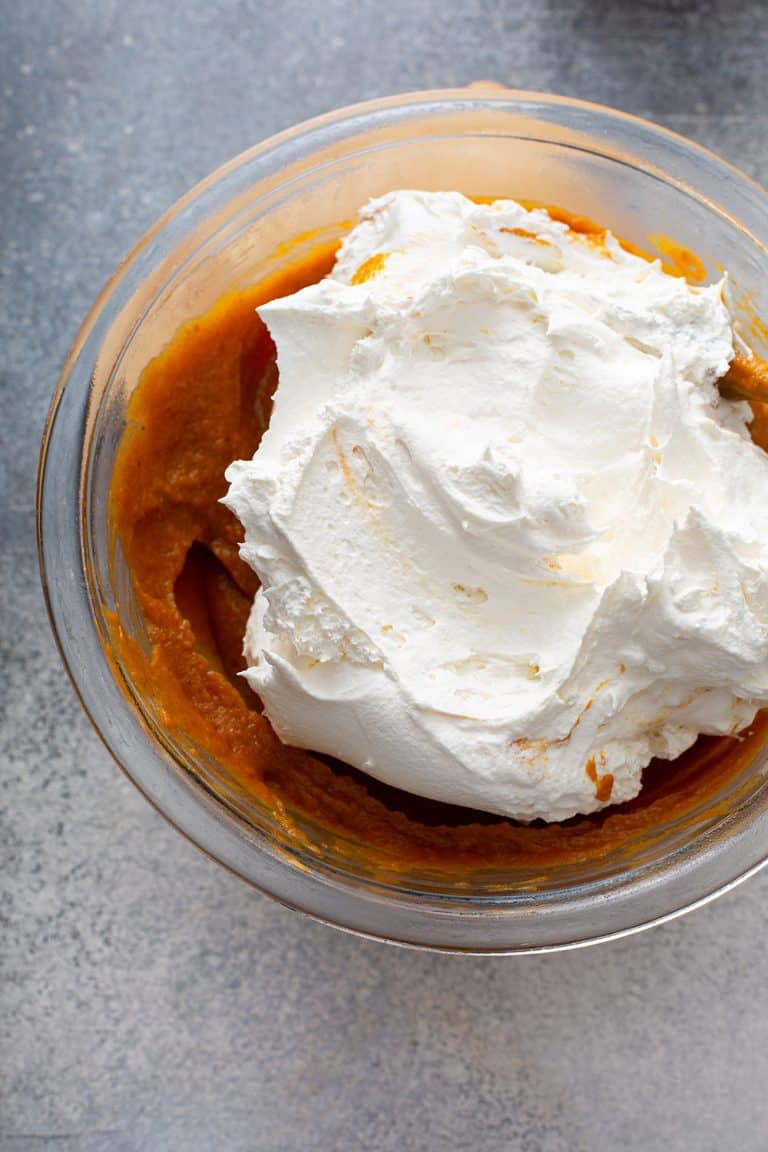 HOW TO MAKE MARSHMALLOW PUMPKIN PIE
To make this pie, gather up these ingredients:
About 25 gingersnap cookies
4 tablespoons unsalted butter
1 10.5-ounce package mini marshmallows
1 cup pumpkin puree
1 1/2 teaspoons pumpkin pie spice
1 1/2 teaspoons pure vanilla extract
1 8-ounce container frozen whipped topping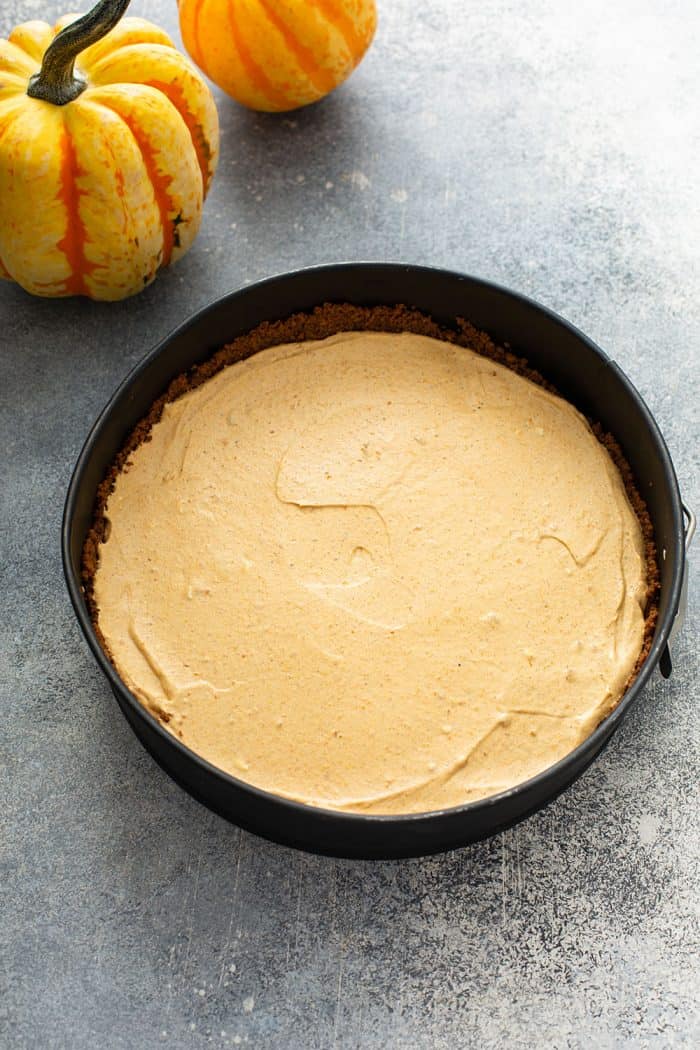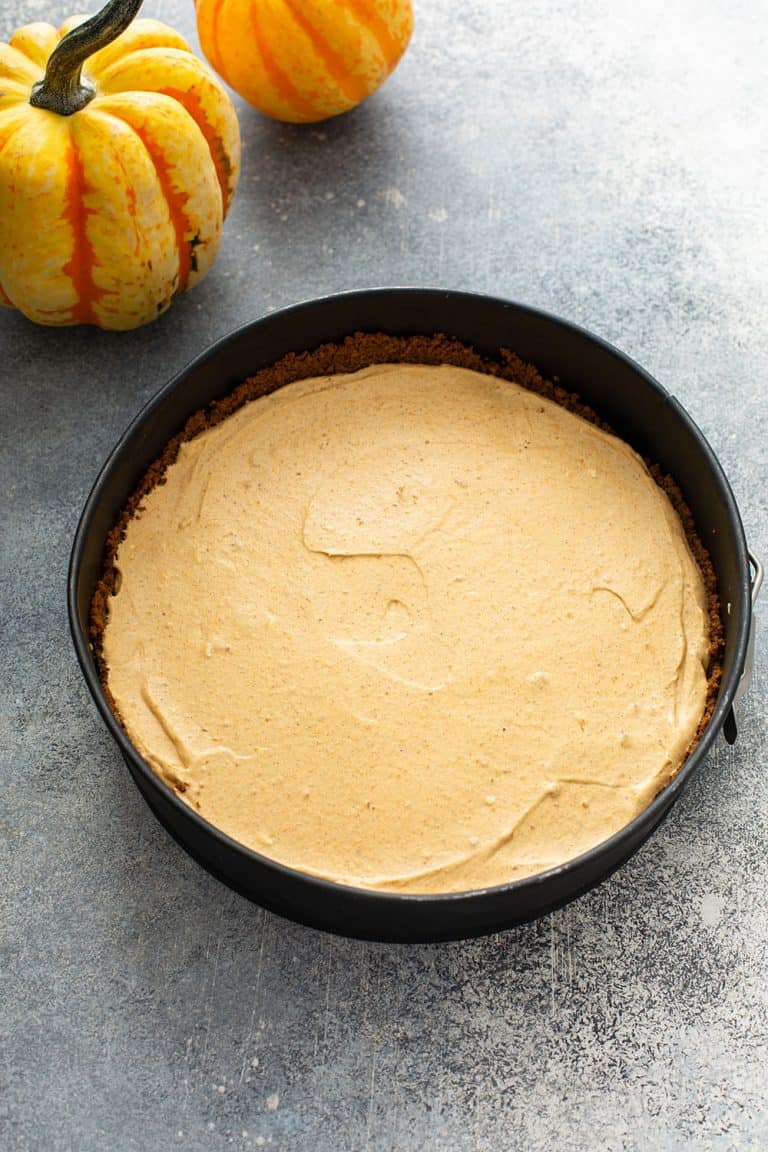 I like to make this pie with a spicy gingersnap cookie crust, but you could always use a graham cracker crust if you prefer.
You can make it even easier by using a store-bought graham cracker crust, but everyone that has tasted this Marshmallow Pumpkin Pie has fallen in love with the spicy, crunchy gingersnap crust. And I've got to admit, it is definitely just the complement this pie filling needs.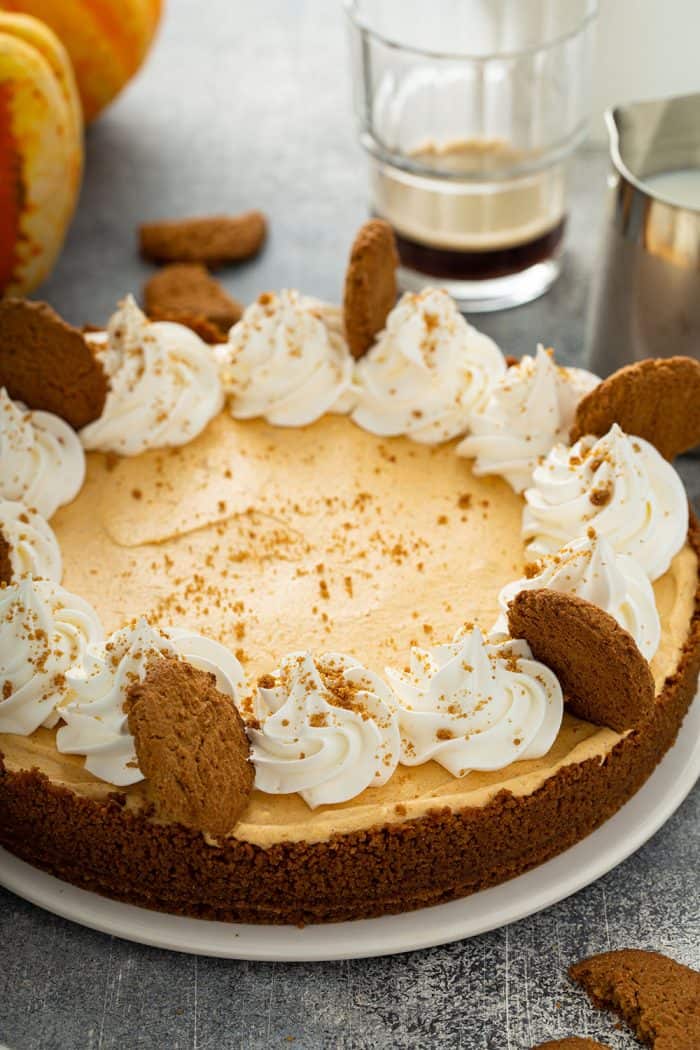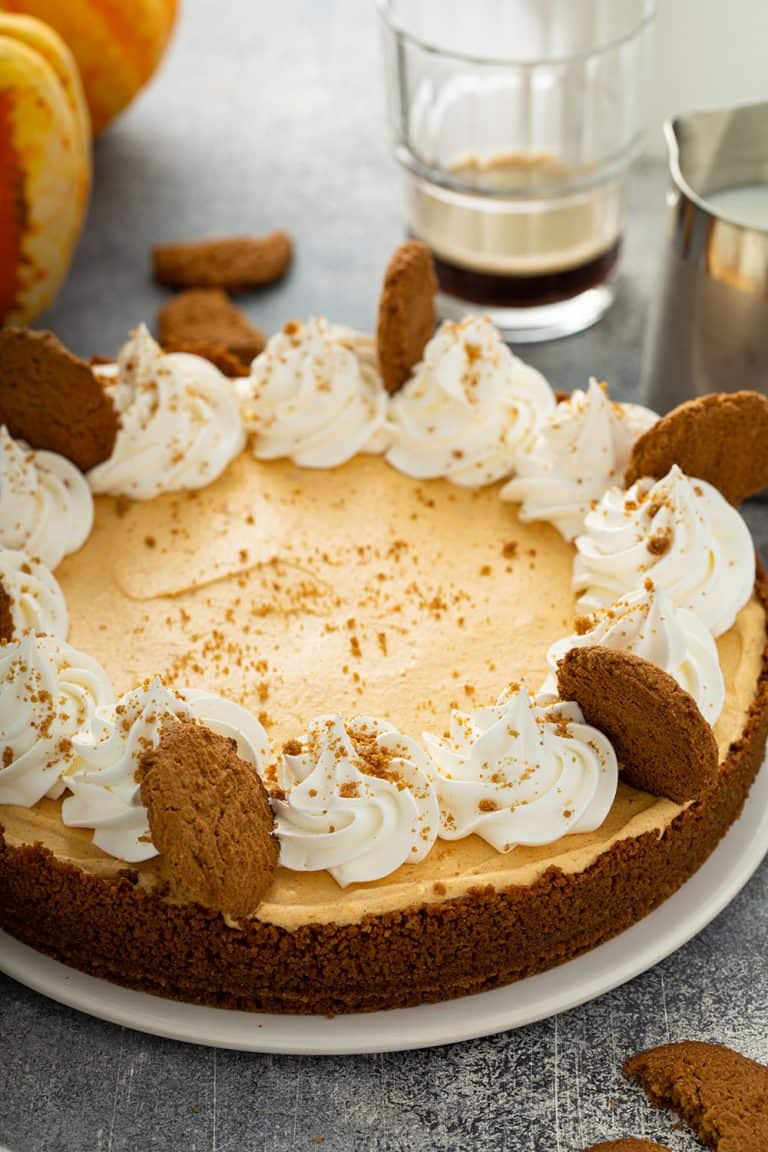 Once the crust of your choice is ready, simply melt the marshmallows down until they're warm and gooey – just as you would for Maple Pecan Marshmallow Cereal Treats. Then you stir in the pumpkin puree, pumpkin pie spice and a splash of vanilla.
Once that mixture is cool, you fold in the thawed whipped topping and spoon the filling into the gingersnap crust and you're done. That quick!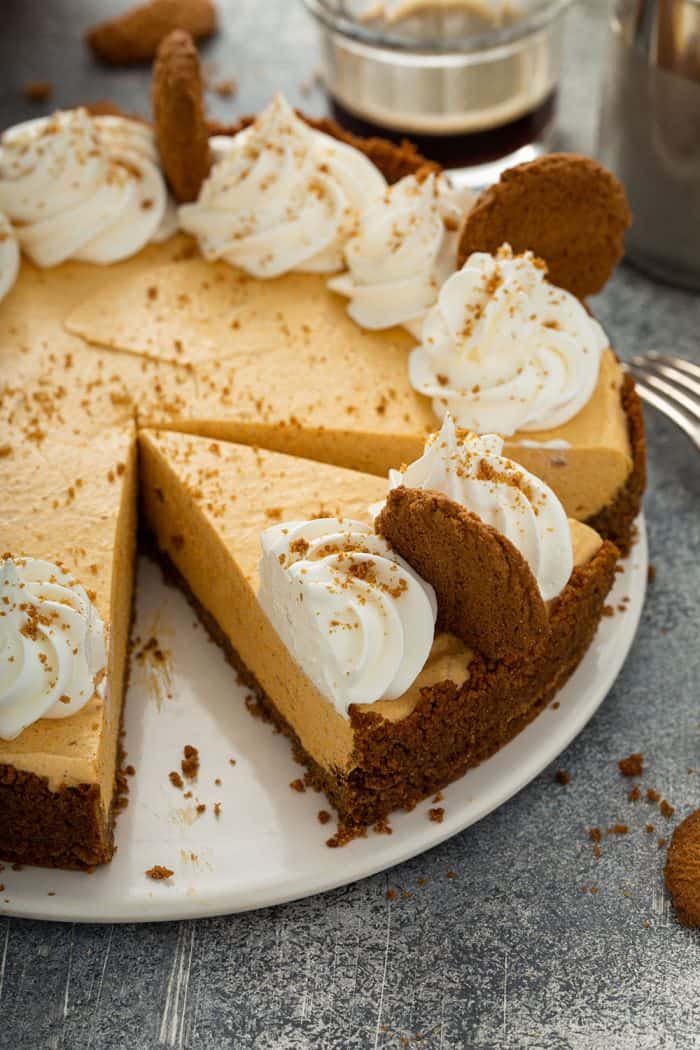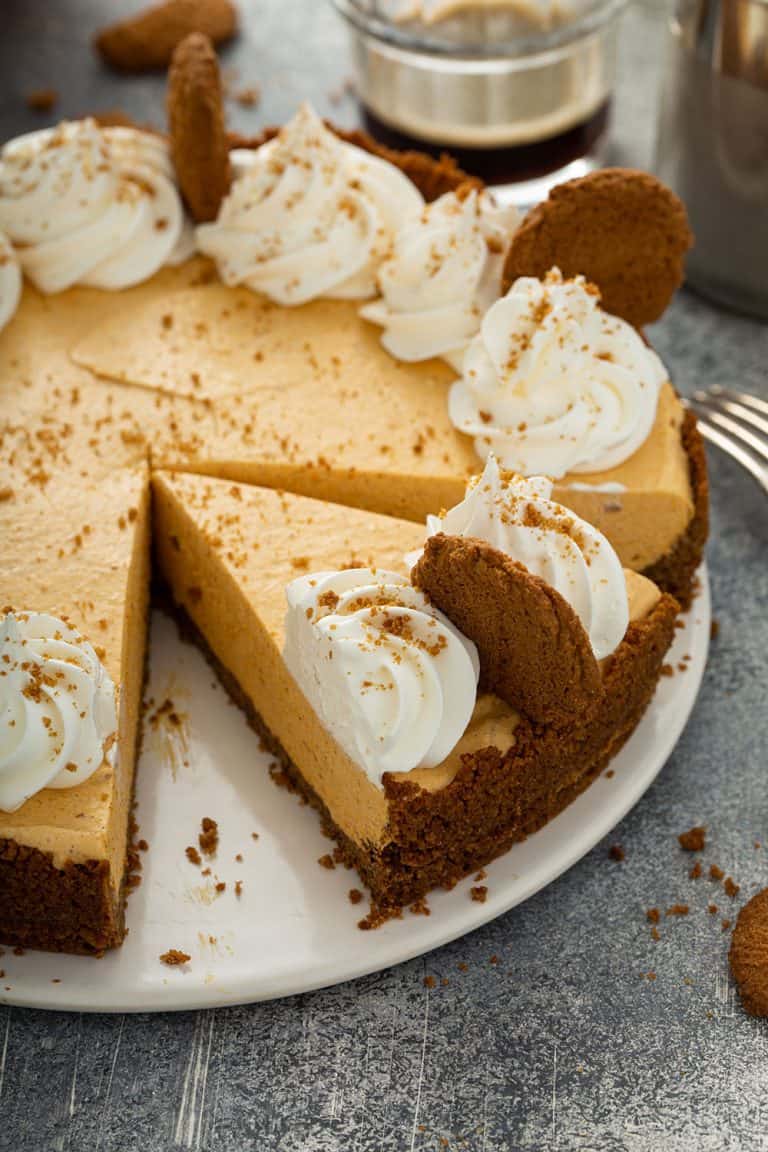 MORE PUMPKIN PIE RECIPES FOR YOUR THANKSGIVING TABLE
Looking for more ways to add pumpkin pie to your Thanksgiving table? Check out some of these recipes!