Nutella S'mores Fudge
Nutella S'mores Fudge is simple to make and delicious to eat. What's not to love about fluffy marshmallows, crispy graham crackers, and chocolate?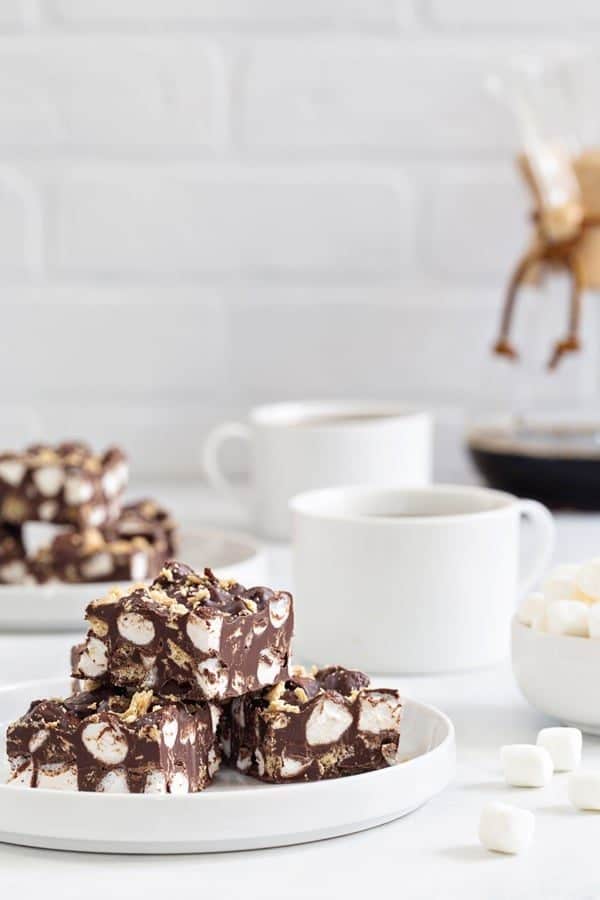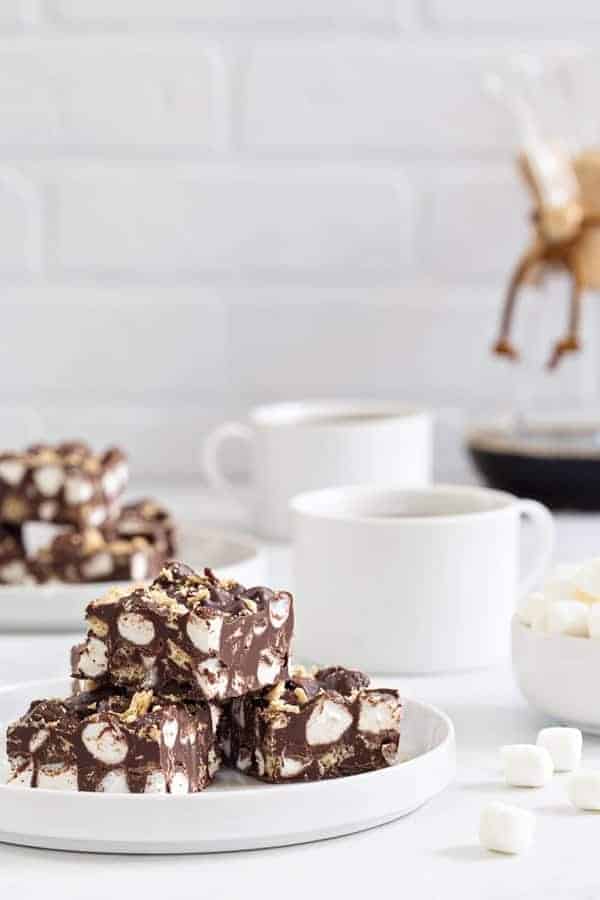 This post is sponsored by Campfire® Marshmallows. Thank you for continuing to support the brands that make My Baking Addiction possible.
You guys, my little babe started school yesterday and Eric and I are over here feeling all the feelings.
I know it's just preschool, and just a few days a week, but it's still SCHOOL! My little baby has a backpack, lunchbox, and strong opinions about her outfits.
We have a pretty solid routine in place which means I'm super organized right now and I'm loving it.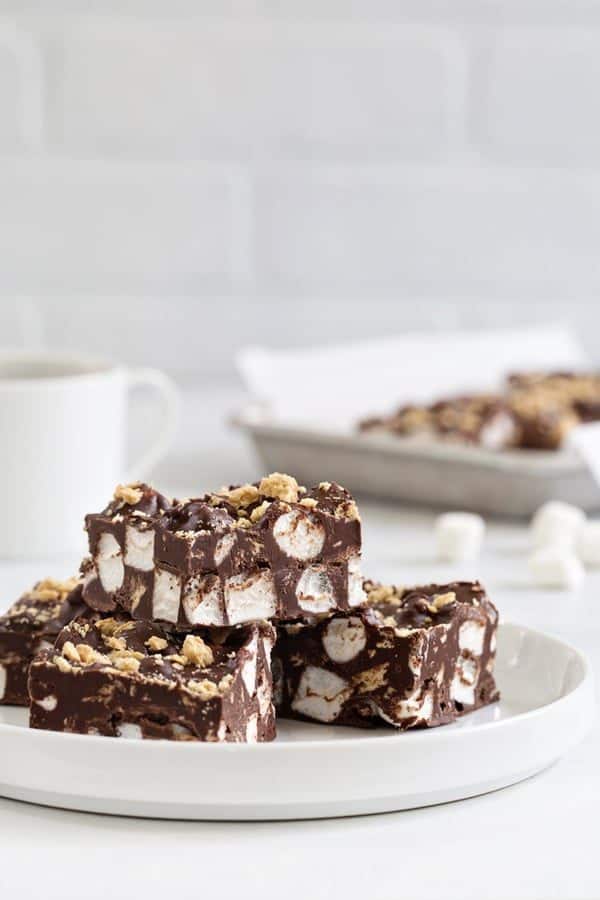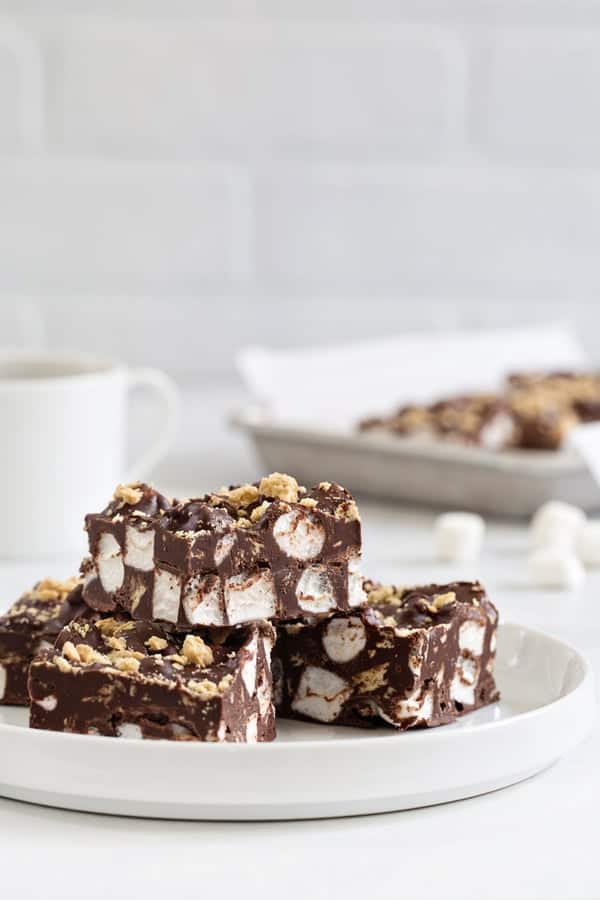 There's just something about waking up at 6 AM, getting ready, tidying up, and packing her snack that speaks to me. I feel like I accomplish so much by 8:30.
And trust me, I'm not naive, so I'm fairly certain this 6 AM feeling of amazingness will fade by next Tuesday.
What hasn't faded though is my love for all things s'mores. From Chocolate Chip Cookie S'mores and No Bake S'mores Cheesecake to Peanut Butter Cup S'mores Brownies, I'll pretty much s'more just about anything including mini chocolate pies and fudge.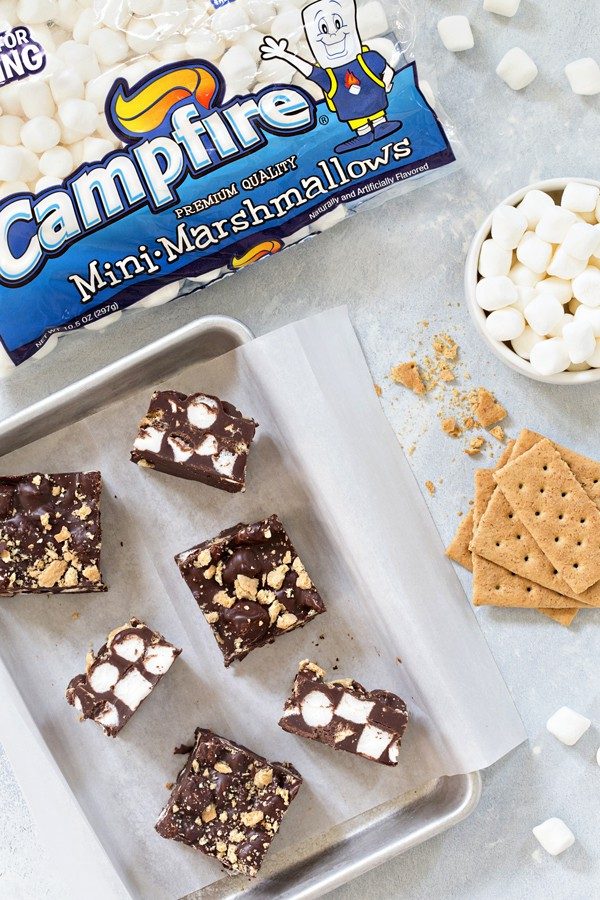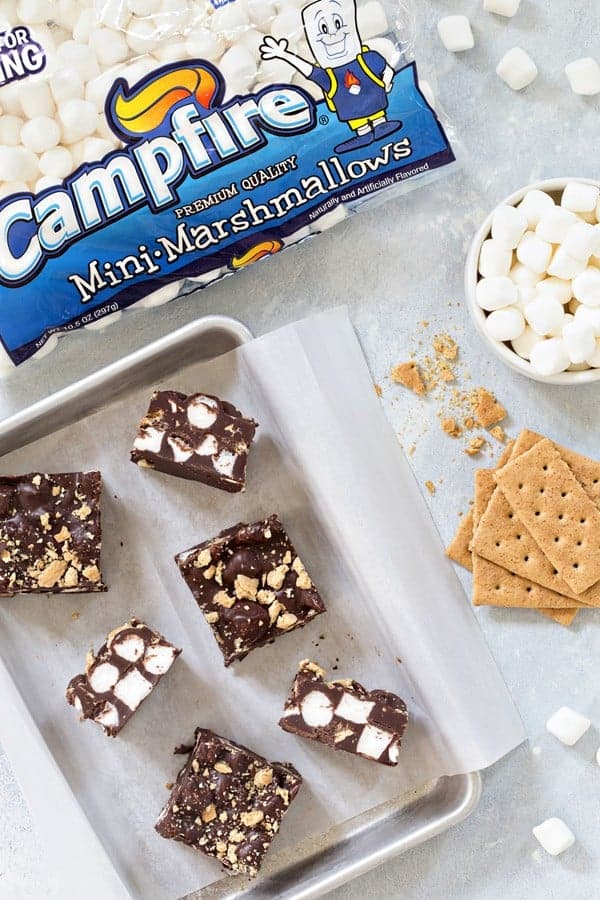 This Nutella S'mores Fudge comes together in minutes using only a handful of ingredients and a microwave. It's super simple, so it will be great for making with your little ones. And seriously, what kiddo doesn't love s'mores?
Elle loves s'mores and being outdoors so much that Eric and I are often fearful she's going to catch onto the concept of camping.
You guys, we're a lot of things, but campers we are NOT. I really don't even enjoy bonfires which is why we opted for a gas fire pit when we designed our patio.
I tried tent camping once and I ended up sleeping in my car because I just couldn't deal with the smell of smoke and the bugs. And to be honest, being outside at 2:00 AM in the pitch dark sleeping near people you don't know just creeps me out.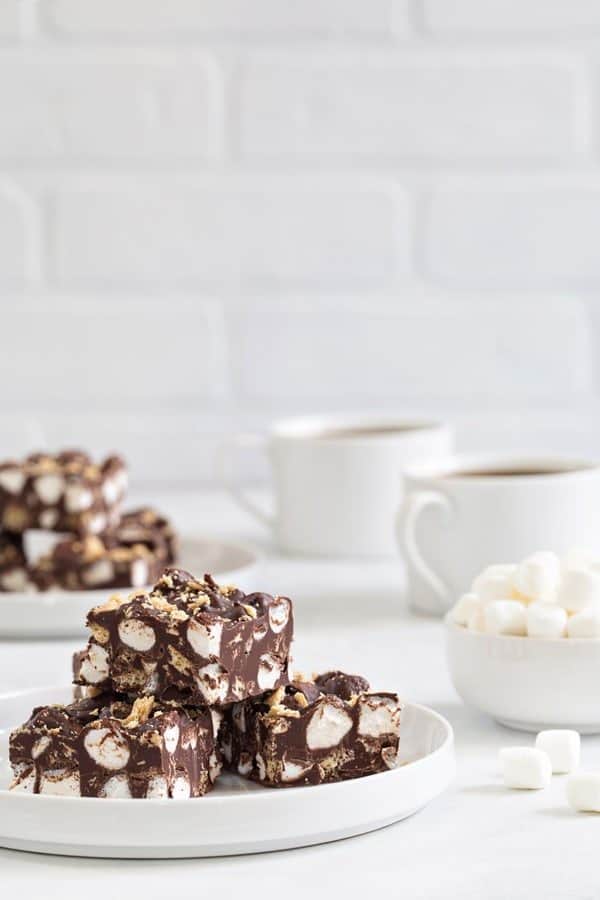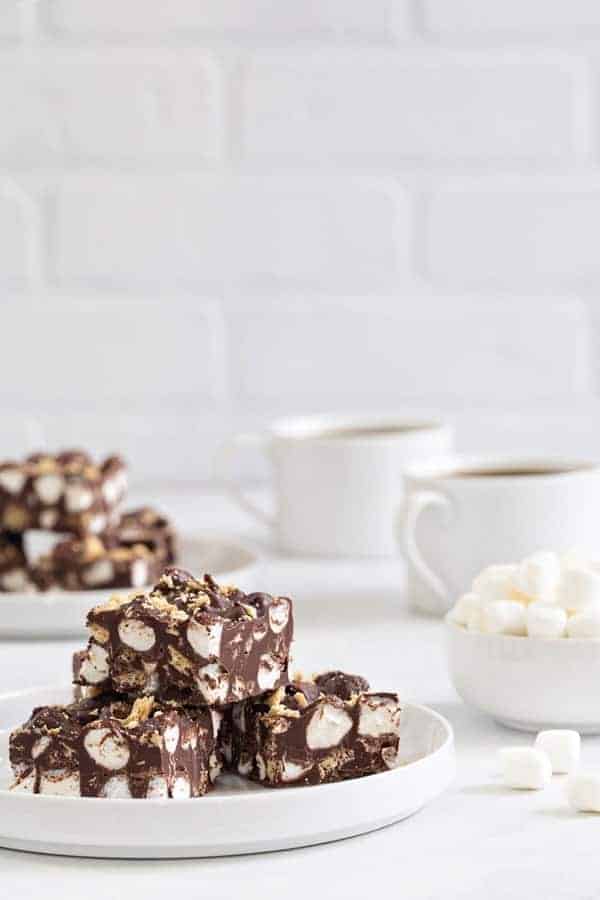 While neighbors and friends spend their weekends at campgrounds, we're over here making pillow forts in our living room and roasting our Campfire® Giant Roasters on our gas fire pit, or if I'm being really lazy we'll use the gas stovetop.
I mean, indoor s'mores and living room tents are totally acceptable substitutions for actual camping, right?
Whether you love s'mores made over a crackling bonfire, or in your microwave, this Nutella S'mores Fudge is for you!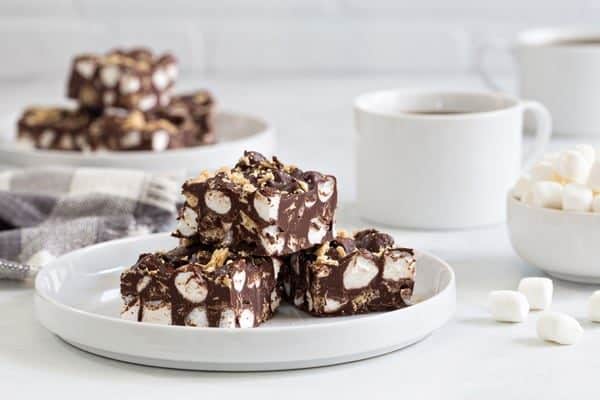 You simply melt together Nutella and chocolate chips then add in Campfire® Mini White Marshmallows and graham cracker pieces. Stir it all together and pop it in the fridge to set up. Cut it into small squares and enjoy!
Let me tell you, this fudge is the perfect eatallyourfeelings food for your little one's first day of preschool. I may or may not have consumed it for breakfast and lunch yesterday.
So tell me, do you camp? Or, glamp? I need to know how you do it if you're not an outdoorsy person.
Nutella S'mores Fudge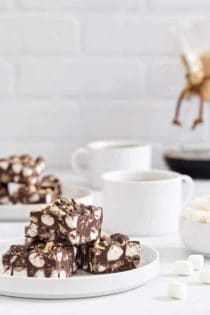 Ingredients:
2 1/2 cups Campfire® mini white marshmallows, divided
10 ounces semi-sweet chocolate chips
10 ounces milk chocolate chips
1/2 cup Nutella
5 full graham cracker sheets, chopped
Directions:
Line an 8-inch square baking dish with parchment paper. Add 1 cup Campfire® mini white marshmallows into bottom of the prepared baking dish.
In a large microwave-safe bowl, combine the chocolate chips and Nutella. Microwave for 30 seconds and stir to combine. Continue cooking fudge in 30 second increments until the mixture is smooth.
Stir in the remaining marshmallows and graham cracker pieces. If desired, reserve a some of the graham cracker pieces for topping the fudge.
Pour melted chocolate and Nutella mixture over the marshmallows in the baking dish. If desired, top with reserved graham cracker pieces.
Place fudge into the refrigerator until firm, about 2 hours. Cut into squares.
Notes:
This fudge is best served the day it is made; however, it will store in an airtight container within the refrigerator for up to 3 days.
Recipe slightly adapted from Shugary Sweets via Food Fanatic
All images and text ©
Follow Jamie on Instagram. We love to see what you're baking from MBA! Be sure to tag @jamiemba and use the hashtag #mbarecipes!
This post may contain affiliate links. We are a participant in the Amazon Services LLC Associates Program, an affiliate advertising program designed to provide a means for us to earn fees by linking to Amazon.com and affiliated sites.