One Pot Mac and Cheese is a quick and easy recipe you'll turn to again and again! Serve it as a side dish or add some broccoli and protein to make it a meal.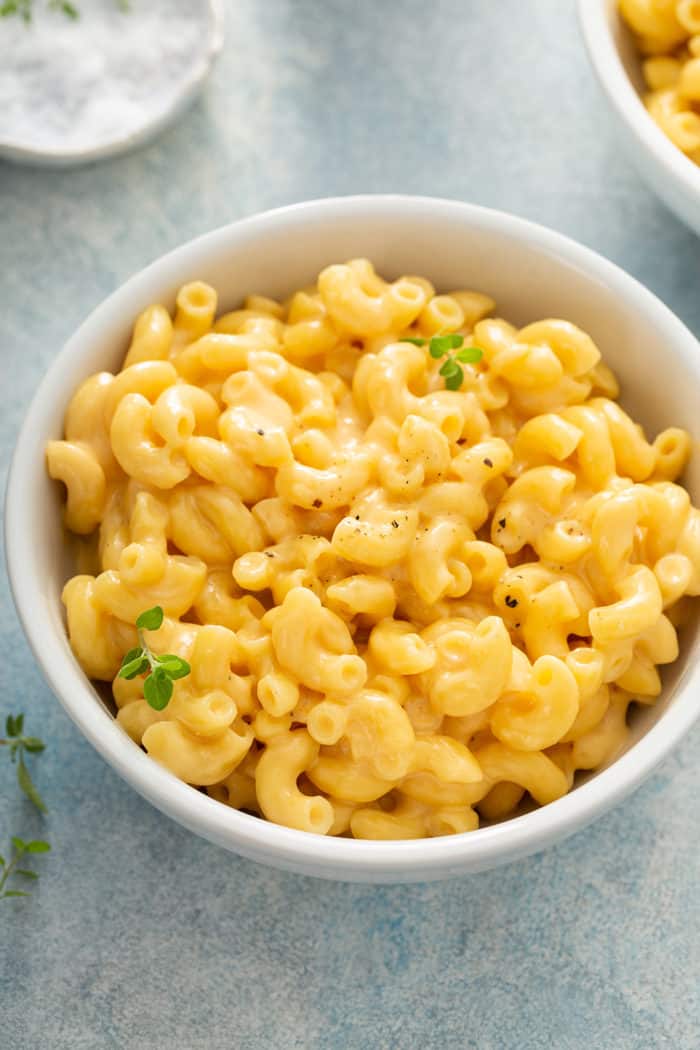 Every year around this time, I get in a dinner rut and find myself making the same meals over and over again. Whether it's homemade meat sauce with spaghetti, Crockpot Mississippi Roast, or my husband's beloved Cranberry Chicken, I swear the same meal plan seems to happen over and over again.
Maybe it is because it's too darn cold to grill or because I am super preoccupied with our Thanksgiving feast – I'm not totally sure. Whatever the reason, I needed to switch things up a bit.
Say hello to my new favorite dinner: One Pot Mac and Cheese.
I might be a little obsessed, but once you make it you'll understand why!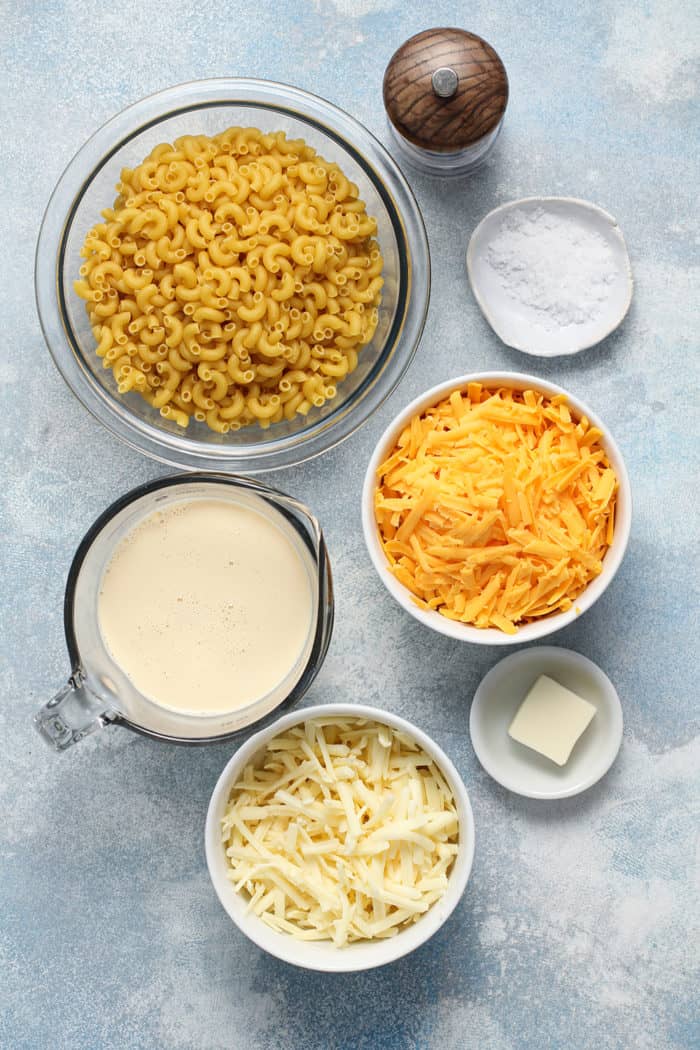 THE BEST ONE POT MAC AND CHEESE
I love macaroni and cheese. I'm really not picky. If there are noodles and a cheesy sauce, I'm in.
I always enjoy Baked Macaroni and Cheese, but I don't always have time to make it. And a lot of stovetop mac and cheese recipes have you cook the noodles in one pot and make the sauce in another.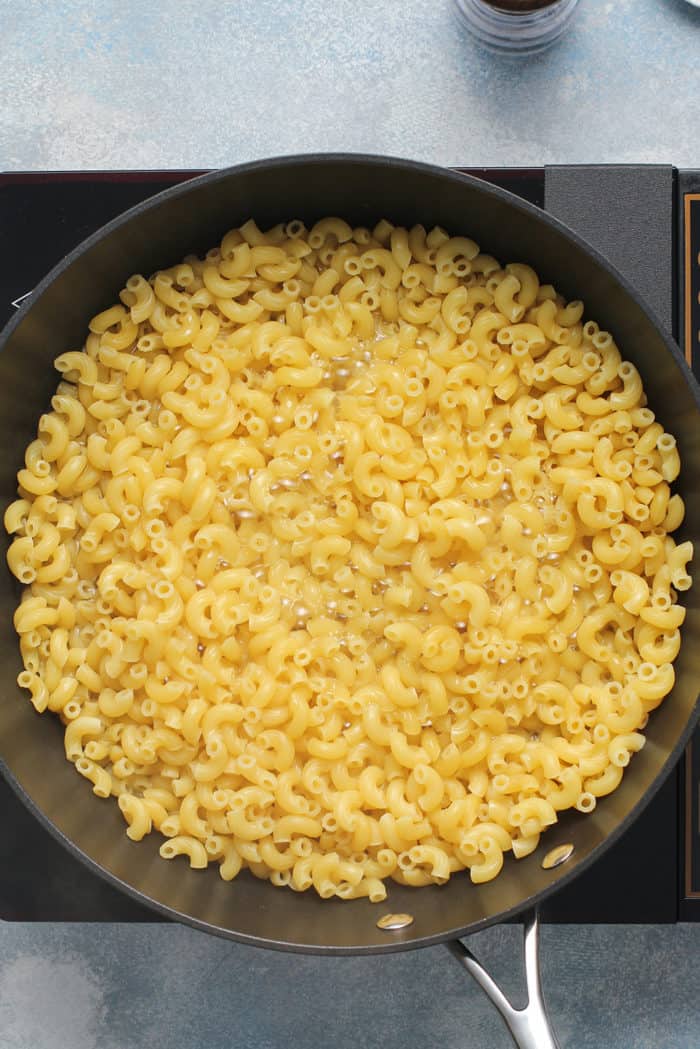 Look, I know that's not hard to do, okay? But sometimes I need something super quick and easy to feed my family before they go off the rails, especially this time of year.
I came up with this One Pot Mac and Cheese recipe for those exact days. Cook the noodles in one pot, then add the ingredients to make the sauce.
Making this mac and cheese takes about the same amount of time as it would to make a box of the store-bought stuff, and it really does taste way better!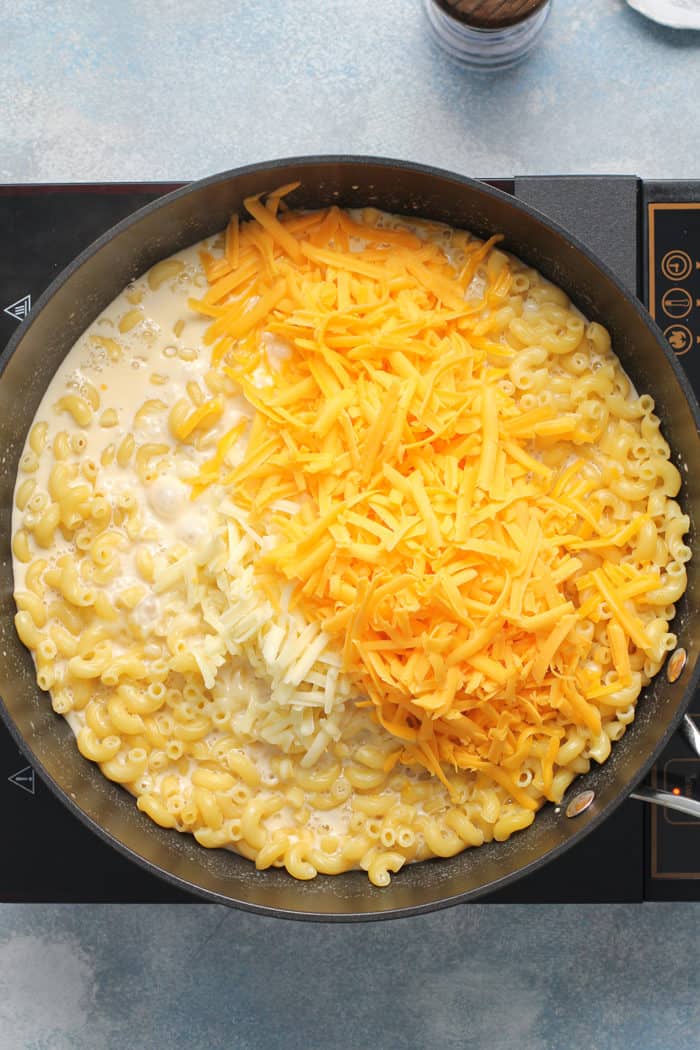 HOW TO MAKE MAC AND CHEESE IN ONE POT
You only need to keep a few ingredients on hand to make this super simple mac and cheese recipe:
12 ounces elbow macaroni or similar shaped pasta
1 (12 ounce) can evaporated milk
8-10 ounces freshly shredded cheddar cheese
salt/pepper to taste
You can add a bit of butter at the end if you want, but that's totally optional! Sometimes I add it and sometimes I skip it, just depending on my mood.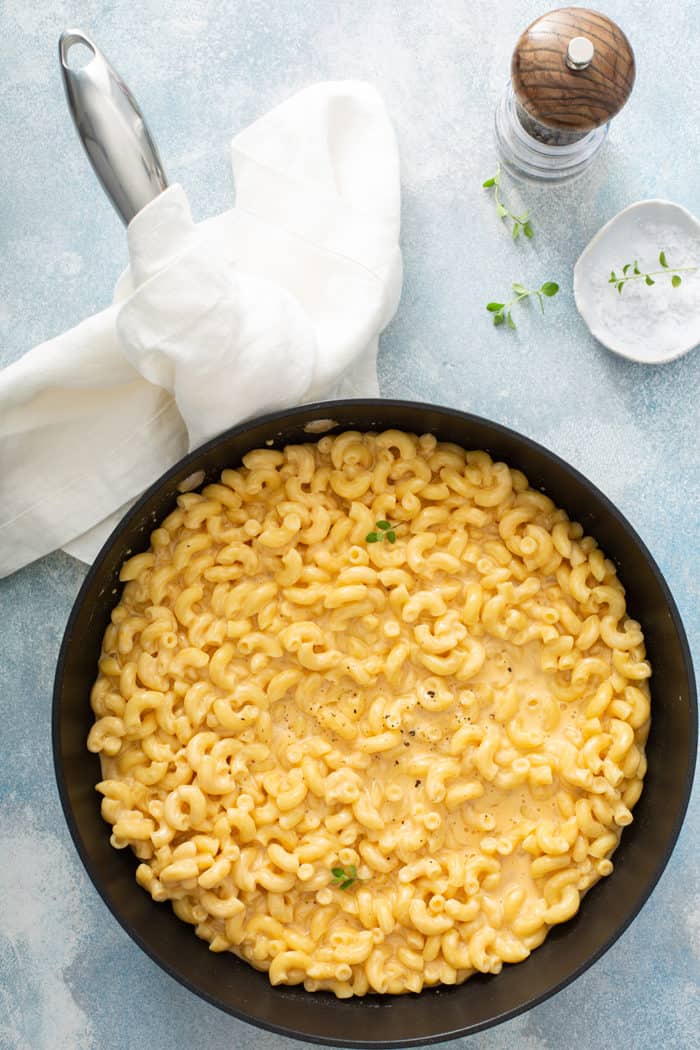 The one thing that you can't skip is using freshly shredded cheese. Packaged shredded cheese has anti-caking agents added to it; that makes it fine for putting on top of your tacos, but not so great for cheese sauces.
For the smoothest, creamiest cheese sauce, make sure you shred your own cheese! I promise that it's a small amount of work when this recipe is so easy.
Grab your favorite high-walled pan or skillet and add the pasta to it. Then add just enough cold water to cover the pasta, along with a pinch of salt.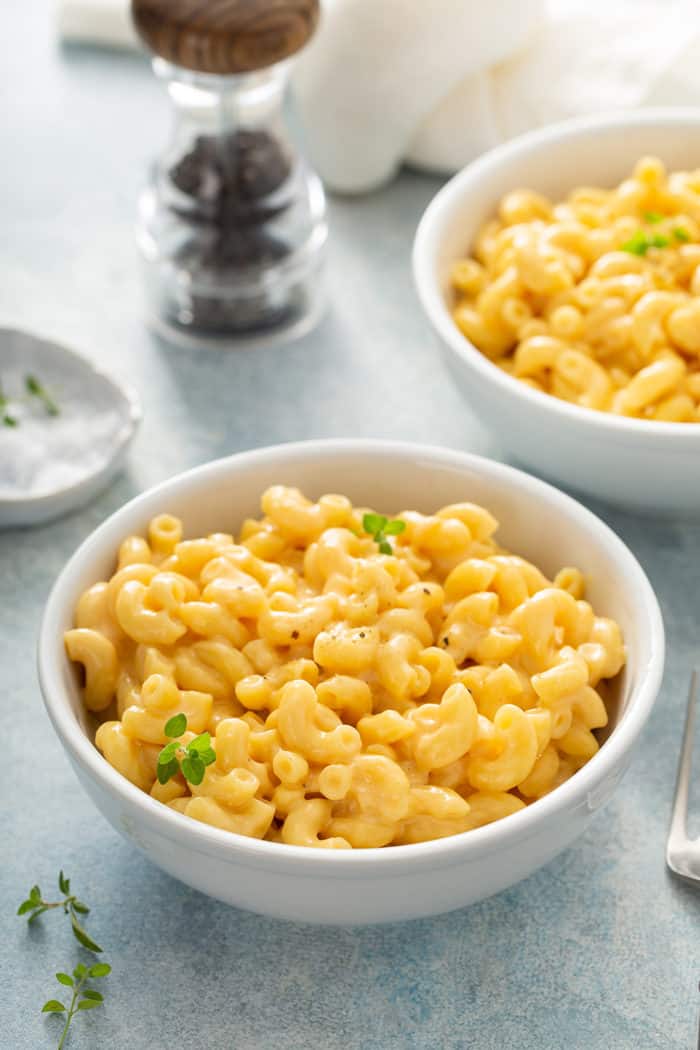 Bring this to a boil over high heat, stirring frequently until almost all of the water has been absorbed. The pasta should be just shy of cooked at this point.
Add in all of the evaporated milk and the butter if you're using it. Bring this to a simmer, still stirring frequently.
Add the cheese and reduce the heat to low. Stir constantly until the cheese is melted and the sauce is creamy. Season with salt and pepper to taste and serve!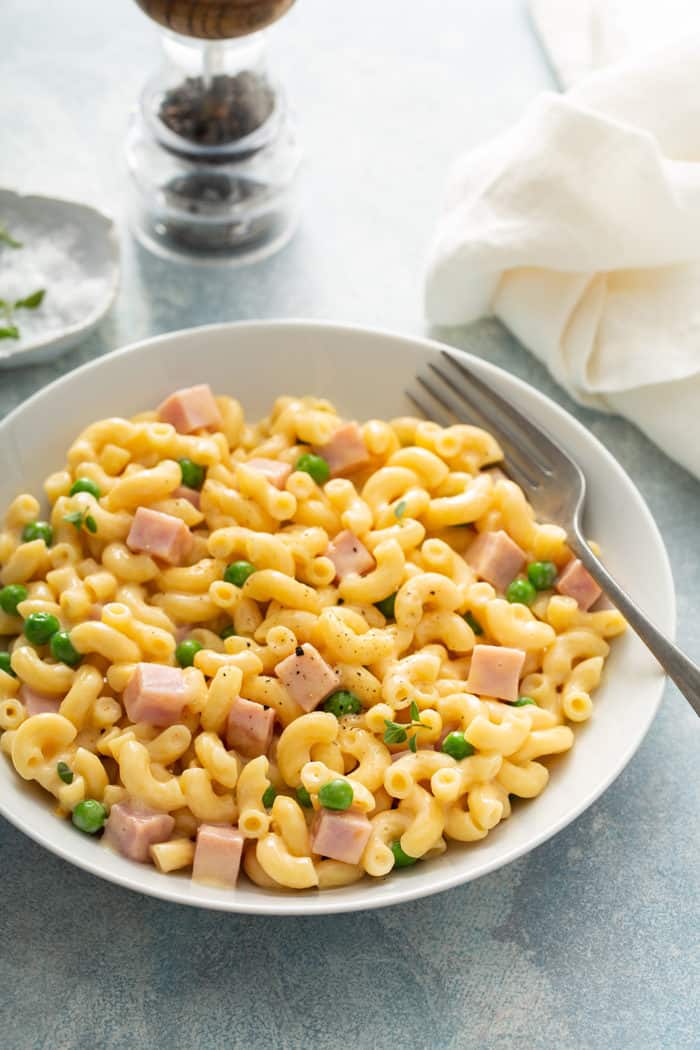 RECIPE VARIATION IDEAS
As written, this One Pot Mac and Cheese recipe is a great classic side dish recipe. Serve it alongside your favorite easy weeknight dinner, such as Ritz Cracker Chicken, Italian Beef Sandwiches, or Easy Meatloaf.
But you can totally riff on this recipe to make it your own, too!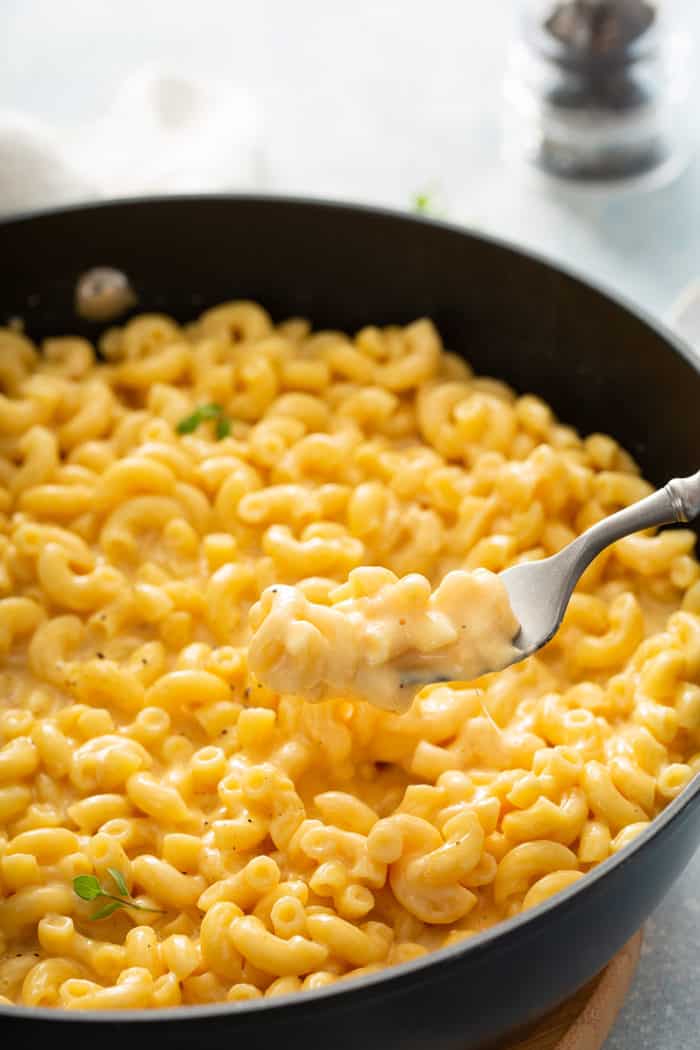 Try swapping out the cheddar cheese for your favorite cheese or combination of cheeses. Pepperjack would make for a spicy version, while smoked gouda would make for a more "upscale" version.
You could also add in vegetables and protein to make this a whole meal on its own! Add in roasted broccoli or peas, and a protein such as chicken, bacon, ham, or smoked sausage.
Get creative with your add-ins and enjoy having a full meal ready in one pot!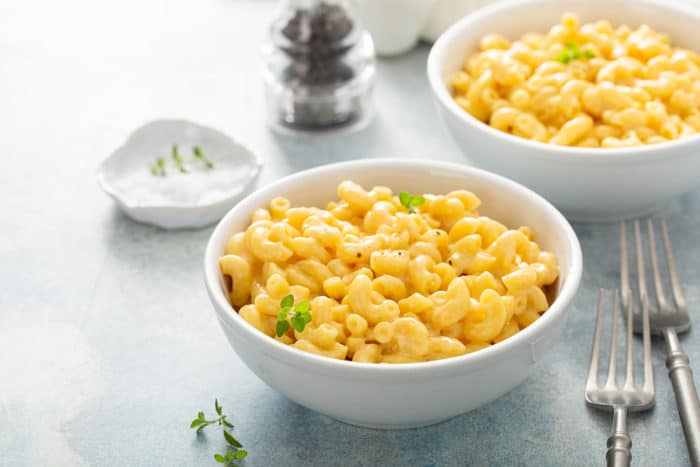 STORAGE AND REHEATING
If you find yourself with any leftover mac and cheese, pop it into an airtight container and store in the refrigerator for 1-2 days.
One of the best things about this recipe is how well this mac and cheese reheats. Most mac and cheese doesn't reheat well – either the sauce splits and gets grainy or the mac and cheese gets kind of gluey.
But for some reason, this One Pot Mac and Cheese reheats like a dream! Just microwave it until hot, stirring every minute or so.