Soft and chewy pumpkin molasses cookies filled with tangy cream cheese frosting make for the best Pumpkin Molasses Sandwich Cookies.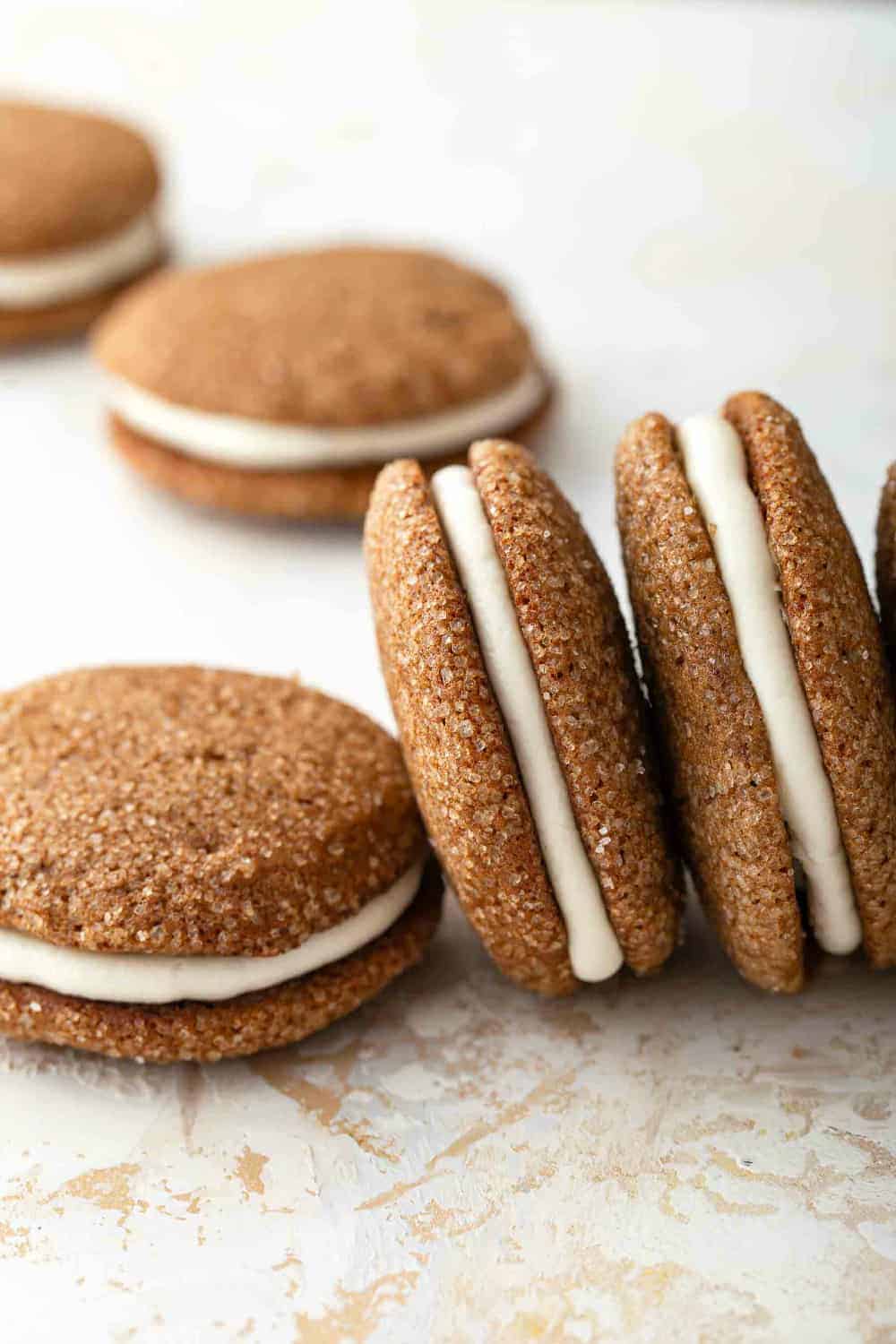 Well, friends, here we are in the home stretch before Thanksgiving and I'm still coming at ya with pumpkin recipes.
I'm a little behind in my Thanksgiving prep this year due to vacation, but I've got a solid week ahead of me to make it all happen.
Luckily, I remembered to order my turkey last week when someone mentioned a Turkey Buzzard on the beach.
Today I'm sharing an oldie but goodie for Pumpkin Molasses Sandwich Cookies.
This recipe has been on my blog for years, but it definitely needed a refresh.
I know so many people think pumpkin recipes shouldn't stretch beyond Thanksgiving, but I am here to tell you that these Pumpkin Molasses Sandwich Cookies are pretty perfect any time of the year – but especially perfect for the holiday season.
Because they're rolled in sugar, they have a little glisten to them which will make them a beautiful addition to any holiday cookie tray!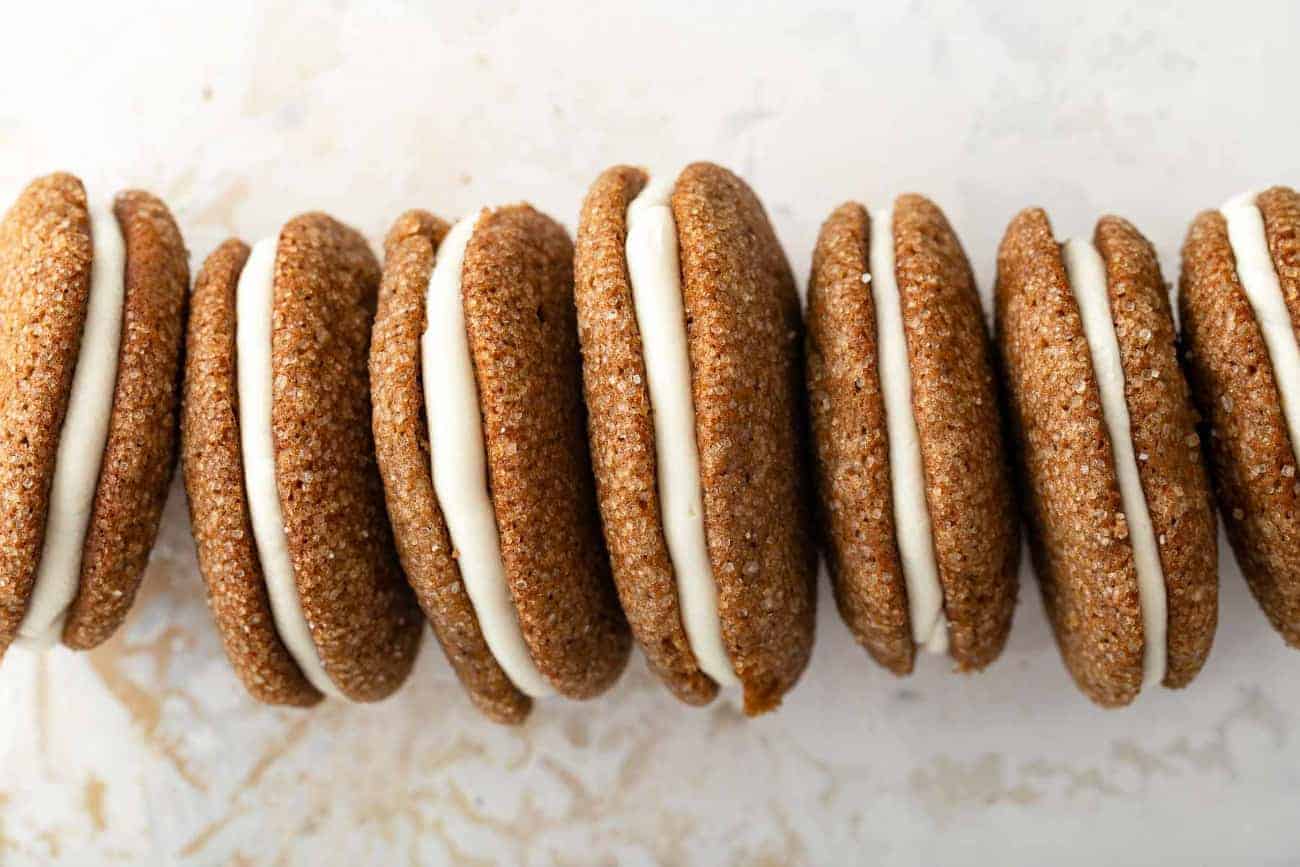 SOFT AND CHEWY PUMPKIN MOLASSES COOKIES
These cookies were inspired by a trip to Target years ago.
I know, I know. I practically live at Target. My Target obsession is as well documented as my obsession with cheesecake and pumpkin recipes.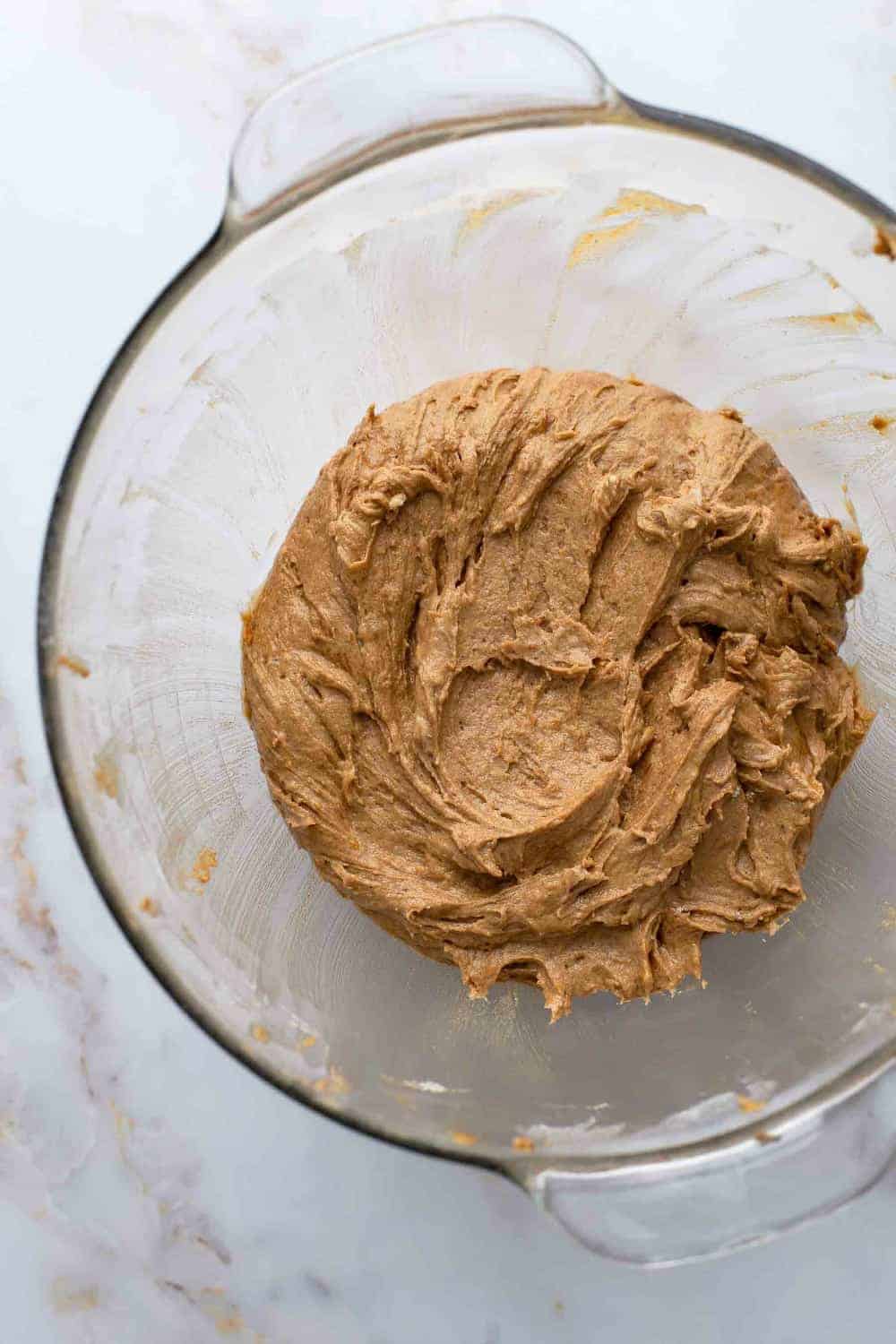 So how could I possibly remember one specific Target trip?
Because that's when I discovered a box of pumpkin cheesecake sandwich cookies.
Pumpkin! Cheesecake! Together, in Target!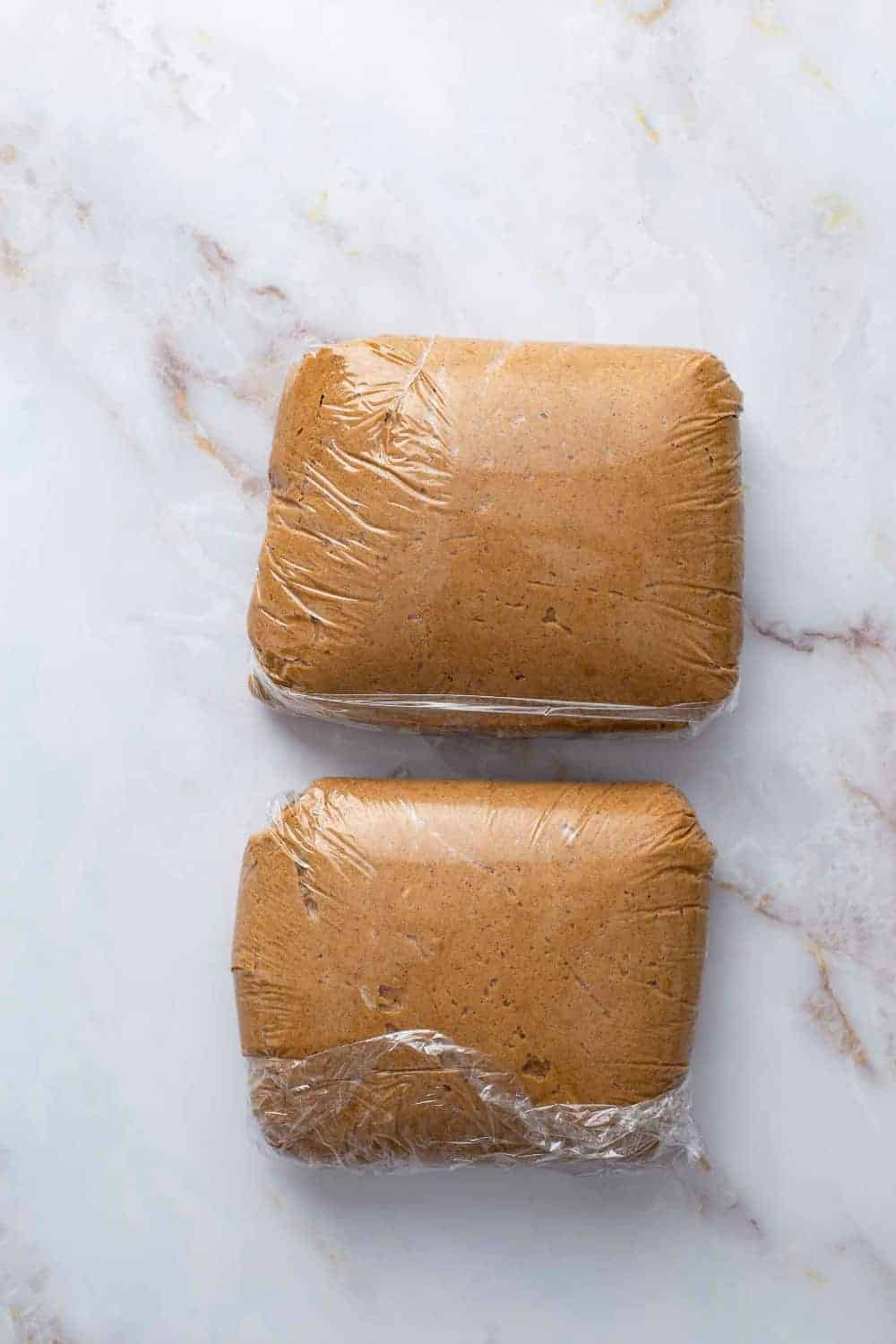 Fate, I tell ya.
Anyway, I did resist putting the box of store-bought cookies in my cart that day. But I came home and immediately worked on making my own – probably better – version.
I knew they had to have a cream cheese filling, of course. But for the cookies, I decided on pumpkin molasses cookies.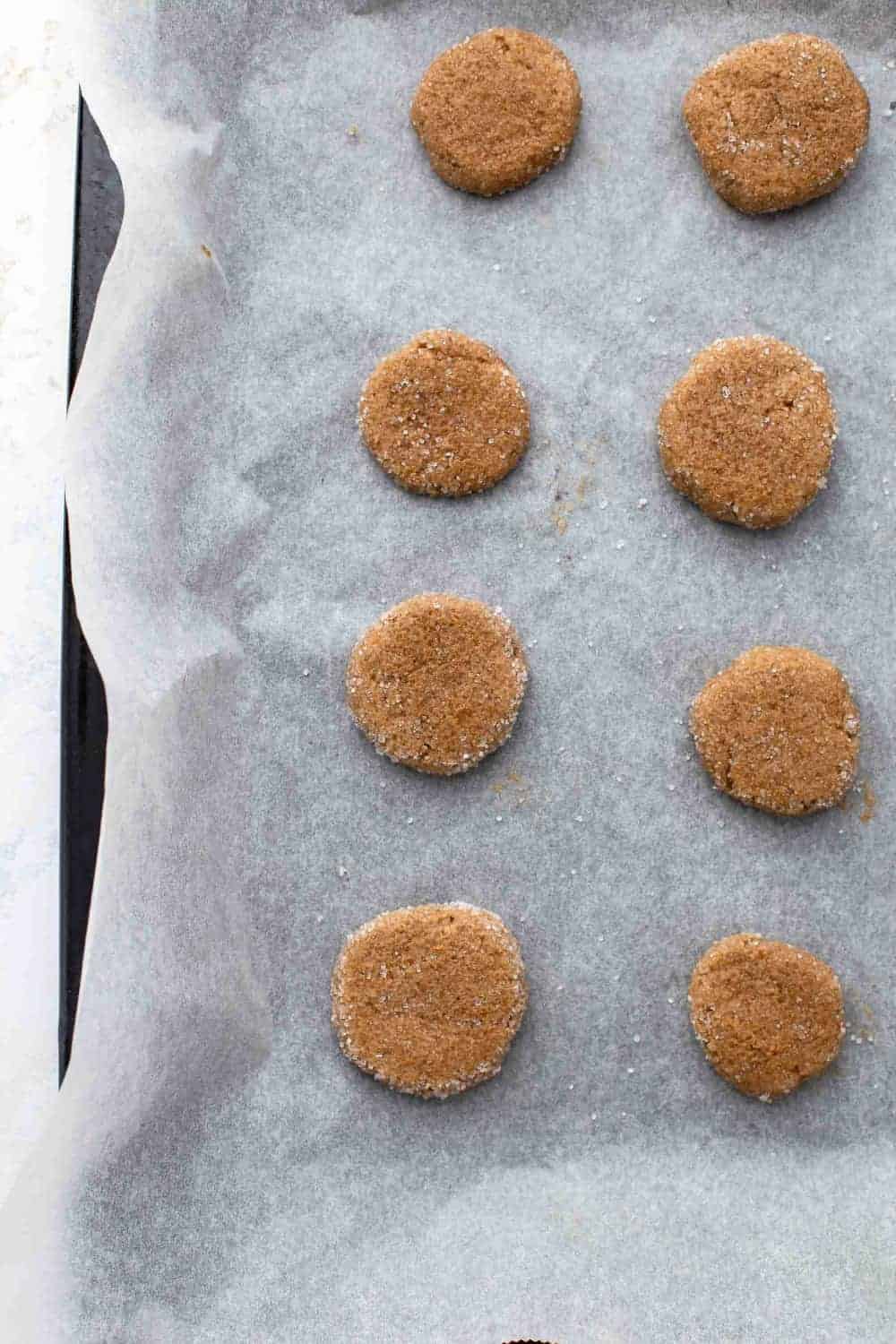 These cookies are soft and on the chewier side, with a rich flavor from the molasses. They are also rolled in sugar before baking, so they get a little bit of texture on the outside.
The cookies are the perfect contrast to the creamy, tangy filling.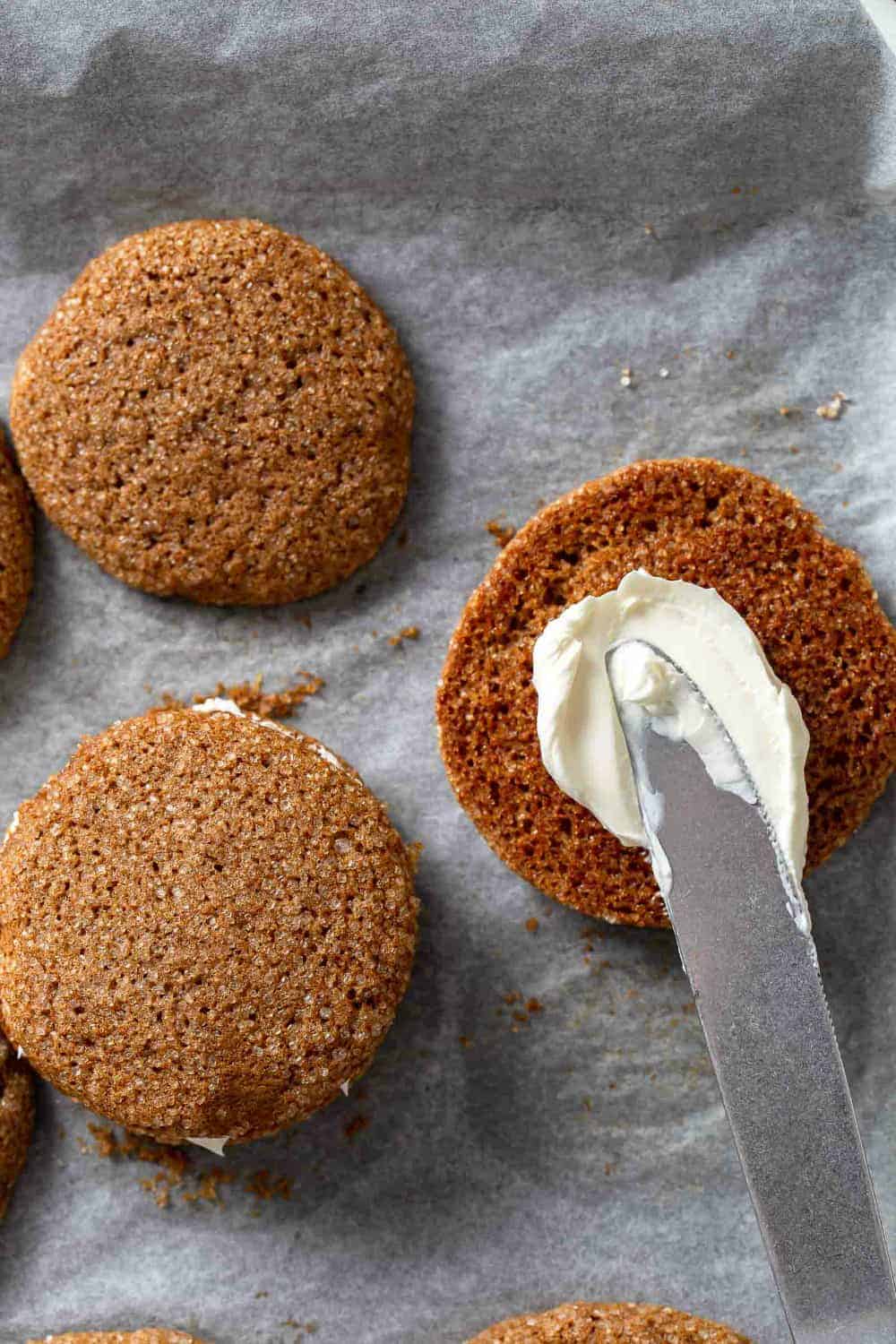 If cream cheese frosting isn't your thing, you could fill these with homemade buttercream frosting instead, but I'll stick with the cream cheese version, thank you very much.
(Psst! Want to make these but forgot to set out your butter and cream cheese? Learn how to soften butter and how to soften cream cheese quickly with my simple tutorials.)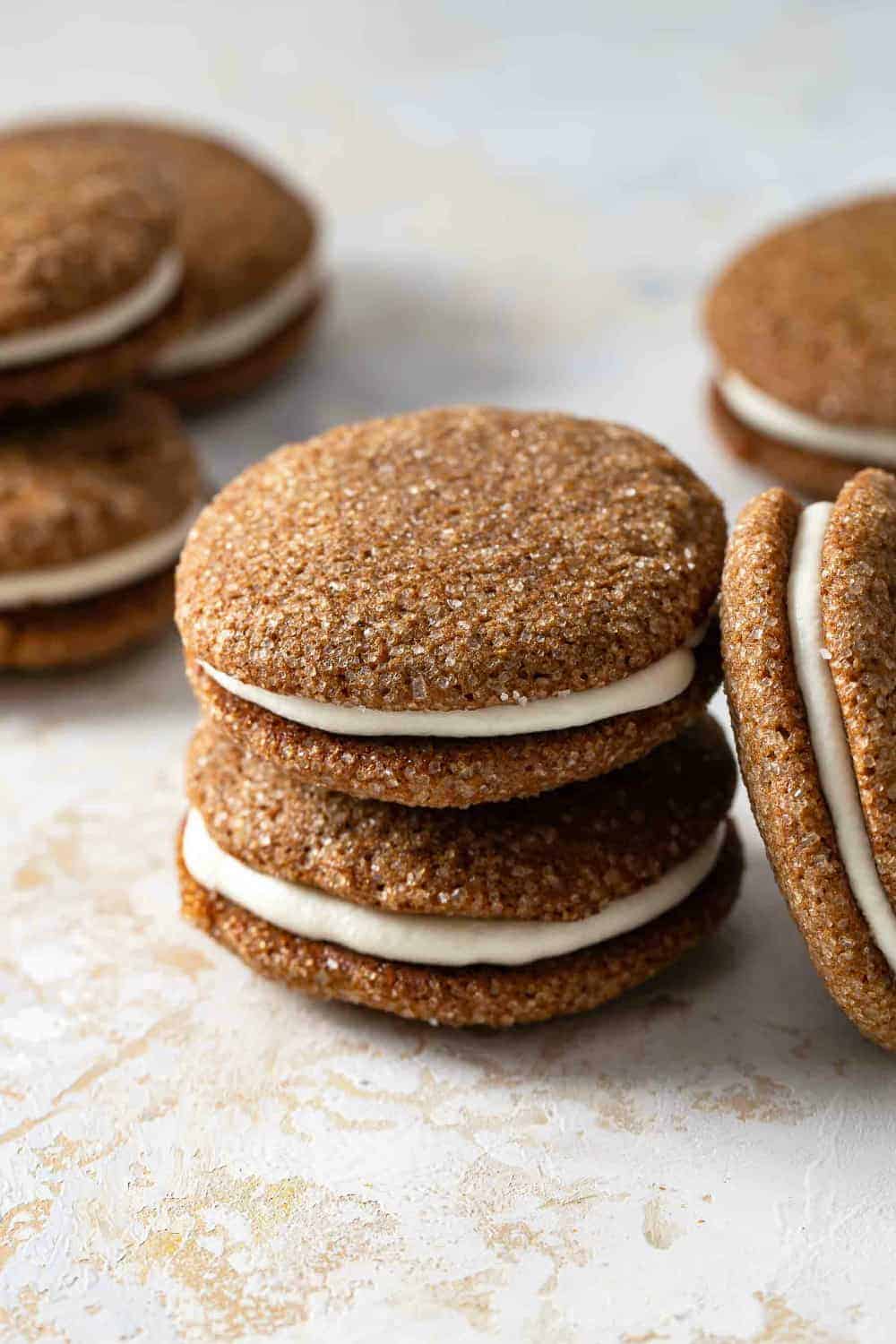 MORE OF MY FAVORITE SANDWICH COOKIE RECIPES
These Pumpkin Molasses Sandwich Cookies are one of my favorite sandwich cookie recipes, but there are many others I enjoy as well!
After all, sandwich cookies give you an excuse to eat two cookies and call it one serving.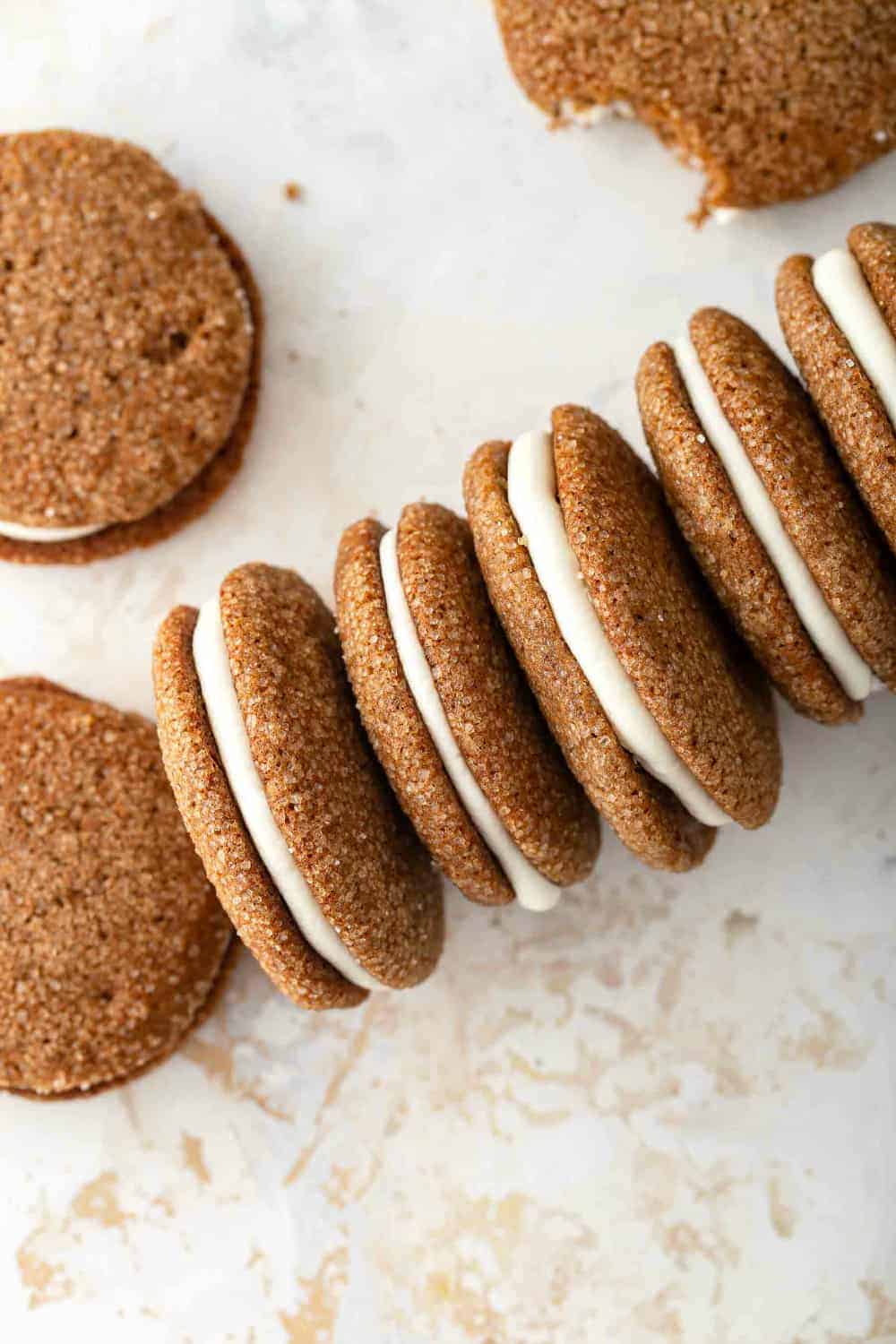 My Homemade Oatmeal Cream Pies are one of the most popular recipes on my site for a reason. These are a classic!
I also have a soft spot for Peanut Butter Sandwich Cookies and Chocolate Cherry Sandwich Cookies.
It's hard to beat a classic Raspberry Linzer Cookie, and Espresso and Cream Sandwich Cookies are a coffee lover's dream.
But for now, I'll enjoy one more Pumpkin Molasses Sandwich Cookie while eating pumpkin is still socially acceptable.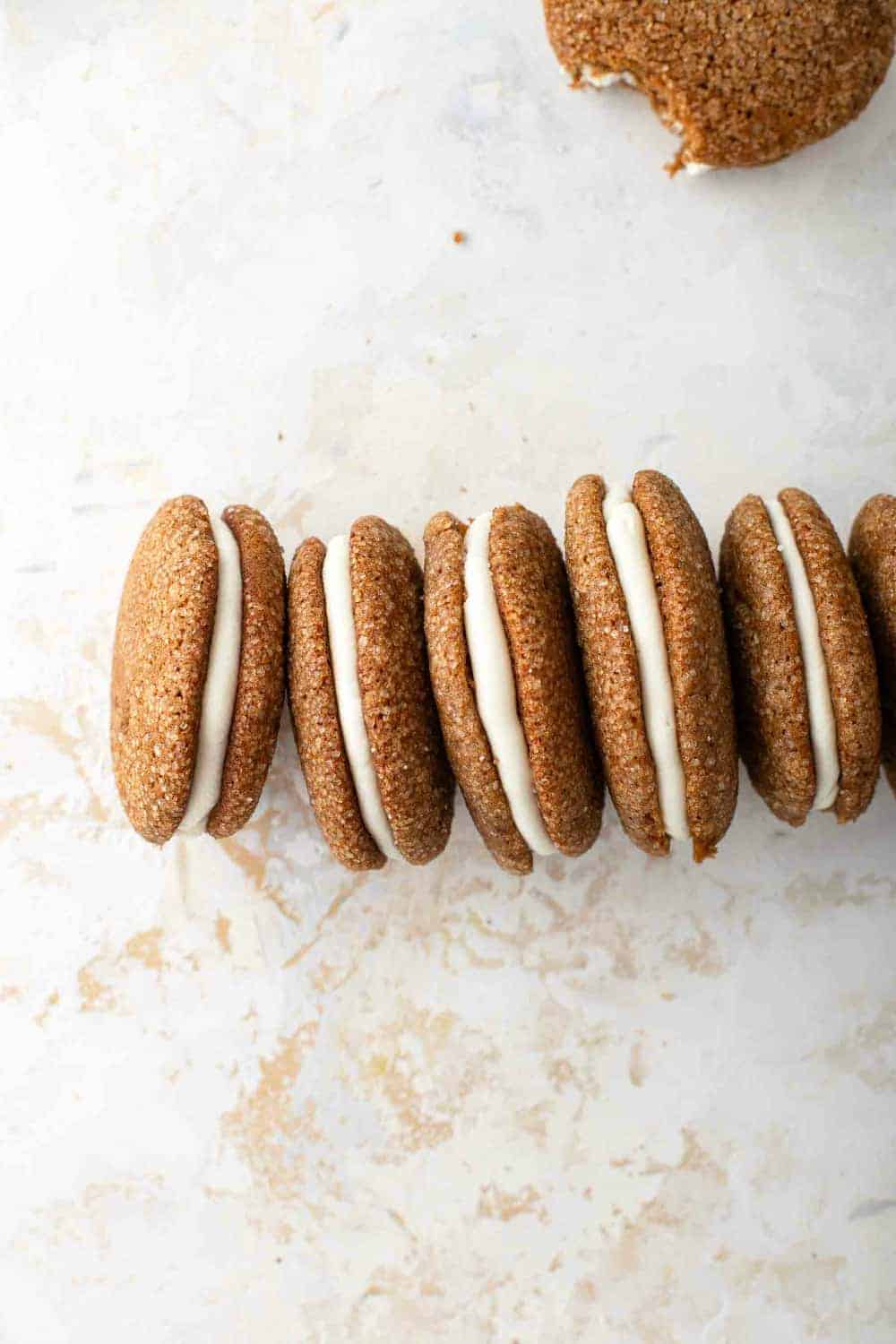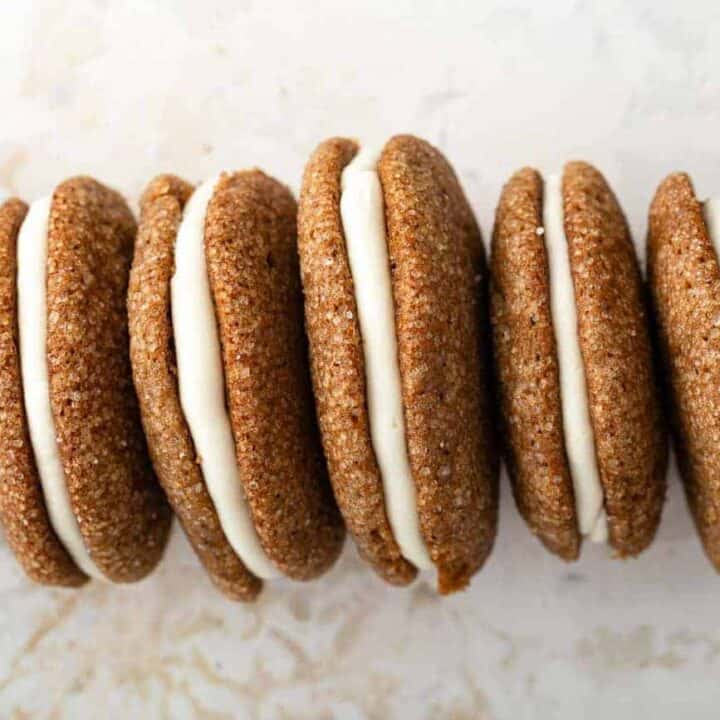 Pumpkin Molasses Sandwich Cookies
Yield:
24 sandwich cookies
Soft and chewy pumpkin molasses cookies filled with tangy cream cheese frosting make for the best Pumpkin Molasses Sandwich Cookies.
Ingredients
2 1/3 cups all-purpose flour
2 tsp baking soda
1/2 tsp salt
8 tablespoons unsalted butter, room temperature
1 cup light brown sugar, packed
1/4 cup molasses
2/3 cup pumpkin puree
1 large egg
1/2 cup granulated sugar, for rolling
For the filling
1 (8 ounce) package cream cheese, softened
3 1/2 cups confectioners' sugar, sifted
1 teaspoon pure vanilla extract
Instructions
For the Cookies
1. Whisk together the flour, baking soda, salt, and pumpkin pie spice.
2. Working with a stand mixer, preferably fitted with a paddle attachment, or a hand mixer in a large bowl, beat the butter on medium speed until smooth and creamy. Add the brown sugar, molasses, and pumpkin puree and beat for 2 minutes, scraping down the sides of the bowl as needed. Add the egg and beat for 1 minute more.
3. Reduce the mixer speed to low and add the dry ingredients, mixing until the flour and spices disappear. If flour remains in the bottom of the bowl, mix the last of the dry ingredients by hand to avoid over beating. You will have a very soft dough.
4. Divide the dough in half and wrap each piece in plastic wrap. Freeze for at least 30 minutes, or refrigerate for at least 1 hour. The dough is sticky, so the longer time it can chill the easier it is to work with.
5. Preheat oven to 350°F. Line 2 baking sheets with parchment paper.
6. Put the sugar in a small bowl. Working with one packet of dough at a time, divide it into 24 pieces (or use a small cookie scoop), and roll each piece into a ball. Roll the balls in the sugar, then place dough balls on prepared cookie sheets and use a the bottom of a glass to ever-so-gently press down on the cookies. Do not over crowd.
7. Bake the cookies one sheet at a time for 7-9 minutes, or until the top feels set to the touch. Remove baking sheets from the oven. Let cookies cool 5 minutes on the sheets before transferring them to a cooling rack.
8. Repeat with second batch of dough.
For the Filling
1. In a medium bowl with an electric mixer, combine cream cheese and confectioners' sugar. Mix on low speed until the sugar is incorporated, increase speed to medium-high and mix for about one minute. Add in vanilla and continue mixing on low speed until vanilla in fully incorporated.
2. To assemble the cookies, pipe or spread the filling on the bottom of one cookie. Top with another cookie and press together gently to create a sandwich cookie. Repeat with remaining cookies.
Notes
- Cookies will keep in an airtight within the refrigerator for up to 3 days.
Recommended Products
As an Amazon Associate and member of other affiliate programs, I earn from qualifying purchases.
Nutrition Information
Yield

24
Serving Size

1 sandwich cookie
Amount Per Serving
Calories

207
Total Fat

5g
Saturated Fat

3g
Trans Fat

0g
Unsaturated Fat

2g
Cholesterol

19mg
Sodium

166mg
Carbohydrates

40g
Fiber

1g
Sugar

30g
Protein

2g