Salted Caramel Banana Cheesecake is a complex combination of subtly sweet and salty flavors, guaranteed to delight dessert lovers.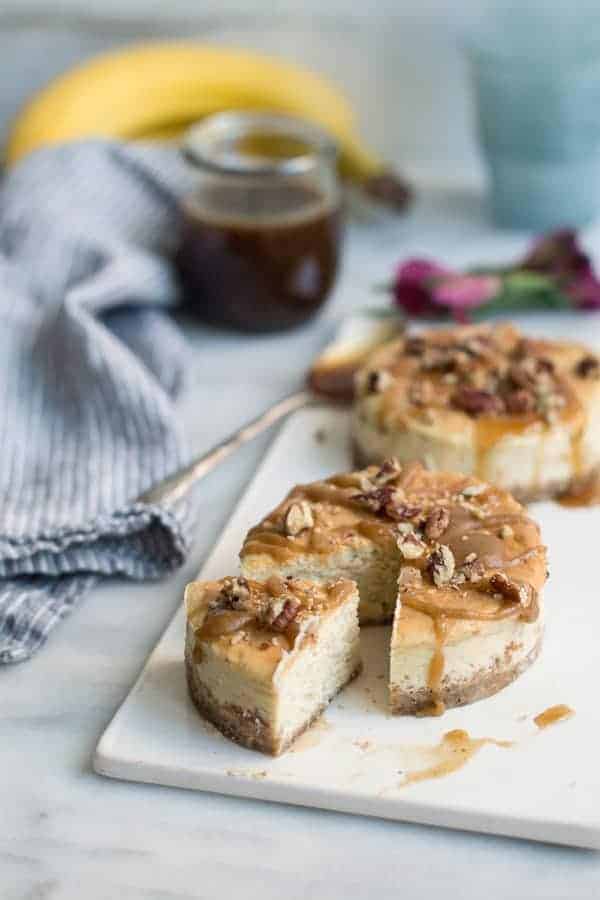 This is a guest post written by my lovely friends over at Superman Cooks. I hope you enjoy their Salted Caramel Banana Cheesecake as much as I do!
Cheesecake is not something that I make very often. In fact, I have only made it a few times in my career because it seemed complicated and somewhat daunting. However, I couldn't shake this craving I had for homemade cheesecake, one with just the right amount of sweet and salty, one made with fresh ingredients.
Banana and caramel is one of my favorite flavor combinations; I thought it would make for an interesting cheesecake that would satisfy my cravings.
Jackie is always supportive of my ideas, no matter how crazy some of them may be. I think that's one reason we are so perfect together.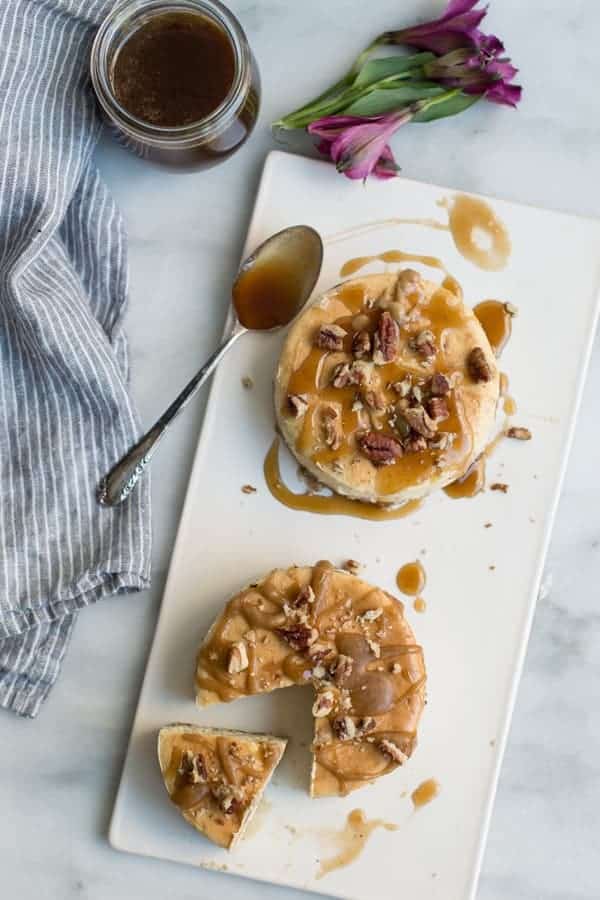 Now I don't think that this Salted Caramel Banana Cheesecake recipe is crazy at all, but Superman Cooks readers know that baking is not my first (or second, or even third) passion.
Most of our favorite baked goods at Superman Cooks (like Sweet Cherry & Almond Scones and Chocolate Dipped Pistachio Madeleines) and were actually created by Jackie. She asked me if I wanted her to make this one, and I politely said no. I wanted to give it a go.
I actually impressed myself with this one. I love the way that every bite is filled with natural banana flavor, and the salt and creamy caramel combine perfectly to round out the taste of banana. Pecans sprinkled on top give it that delightful texture.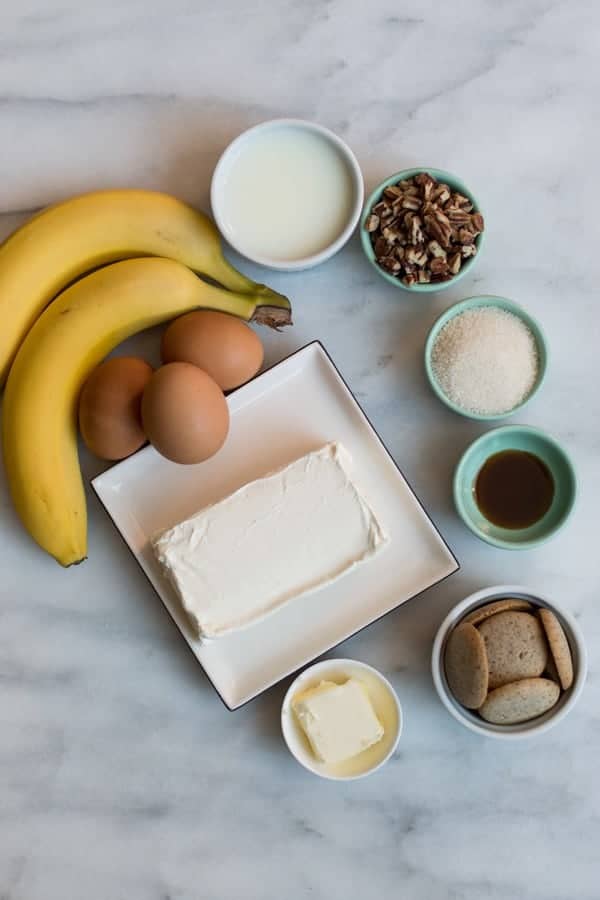 We used vanilla wafers for the crust, which we purchased from Trader Joe's (shameless plug). I like these because they have a distinct, authentic vanilla flavor and vanilla bean speckles throughout the cookies.
We also chose to use individual spring form pans to create a perfect individual serving, (and to limit ourselves from devouring the entire cake in one sitting).
Jackie and I decided to share one of the Salted Caramel Banana Cheesecakes and to send the rest to work with her the next day for her co-workers to try.
As her co-workers ate them up and sent back rave reviews, we realized that we had made a serious mistake in not saving one for desert the next day.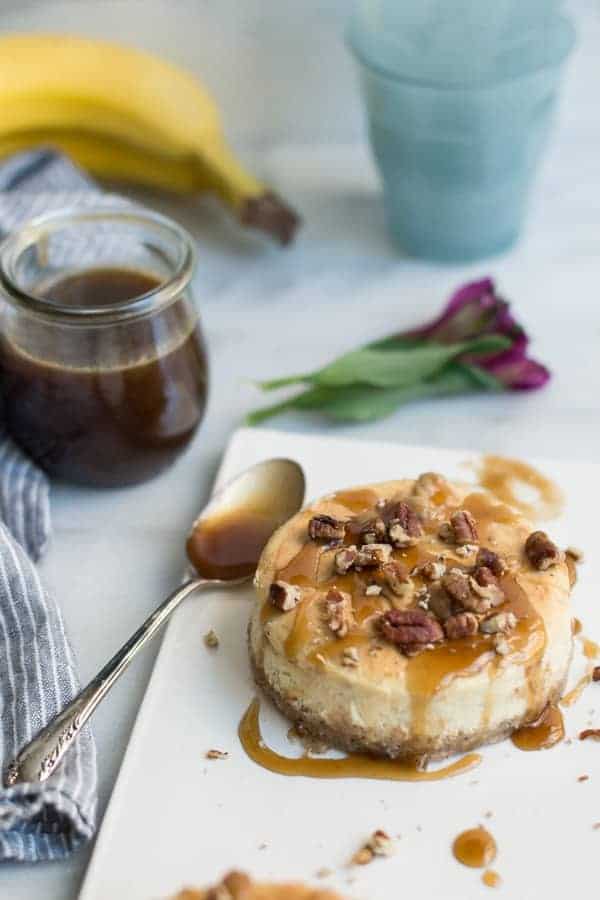 My waistline thanked me, but my taste buds were still craving that heavenly salted caramel and banana flavor. No matter. Having conquered my fear of cheesecake, I am now experienced, ready and able to make more at any given moment, whenever that craving comes along.
For more delicious cheesecake recipe, be sure to check Jamie's Low Carb Cheesecake and Samoa Cheesecake here on My Baking Addiction.