Valentine Marshmallow Cupcakes are a simple and delicious dessert for Valentine's Day. A sparkly marshmallow heart makes them love-ly!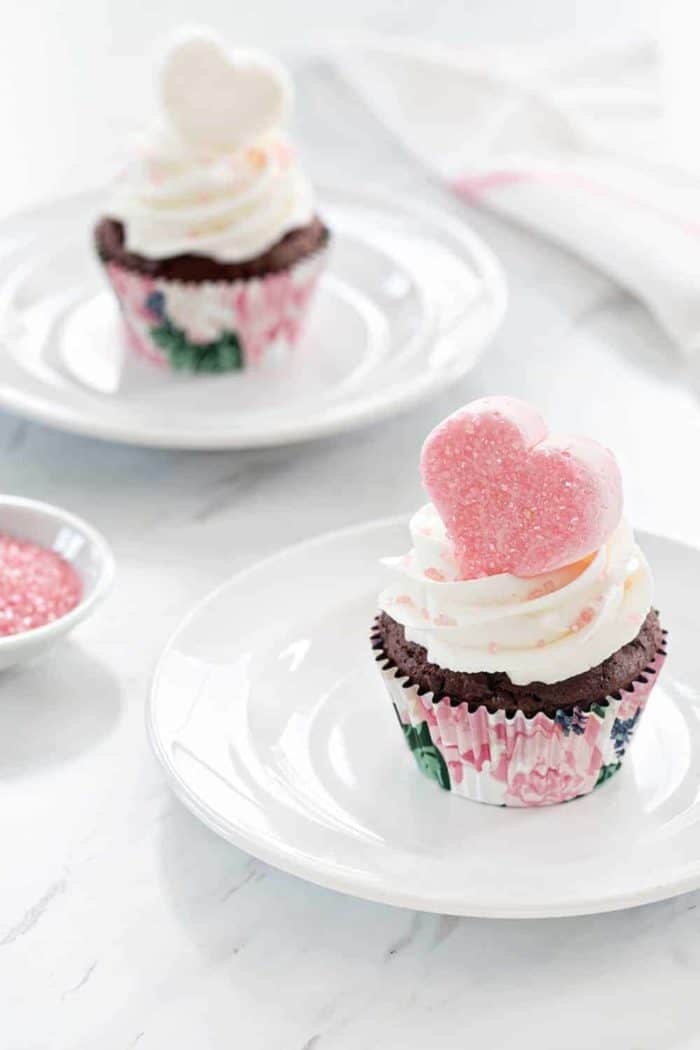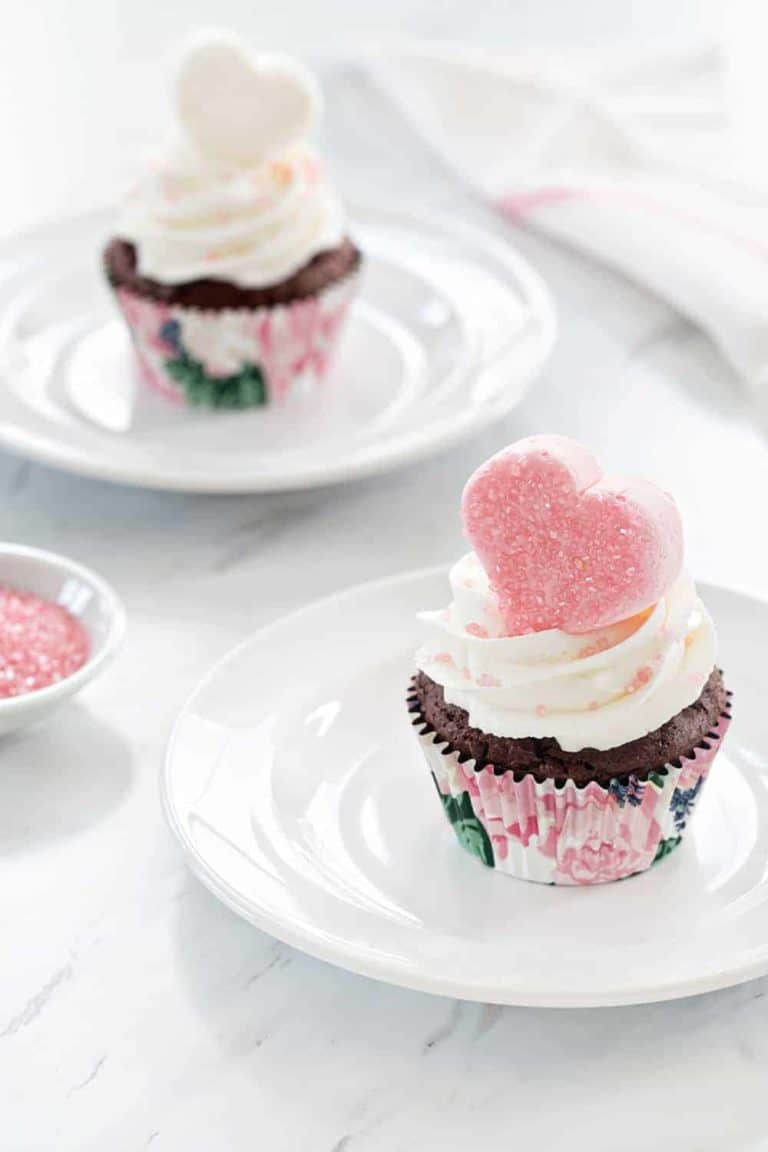 Has anyone else officially hit winter blah mode? As much as I love the season changes here in Ohio, I have to admit that I am kind of over winter. And it's only the beginning of February.
I was lucky enough to escape the Ohio weather for a girl's weekend at Disney World, but it's back to reality. And by reality I mean gray skies, bitter cold temps and snow almost ever single day.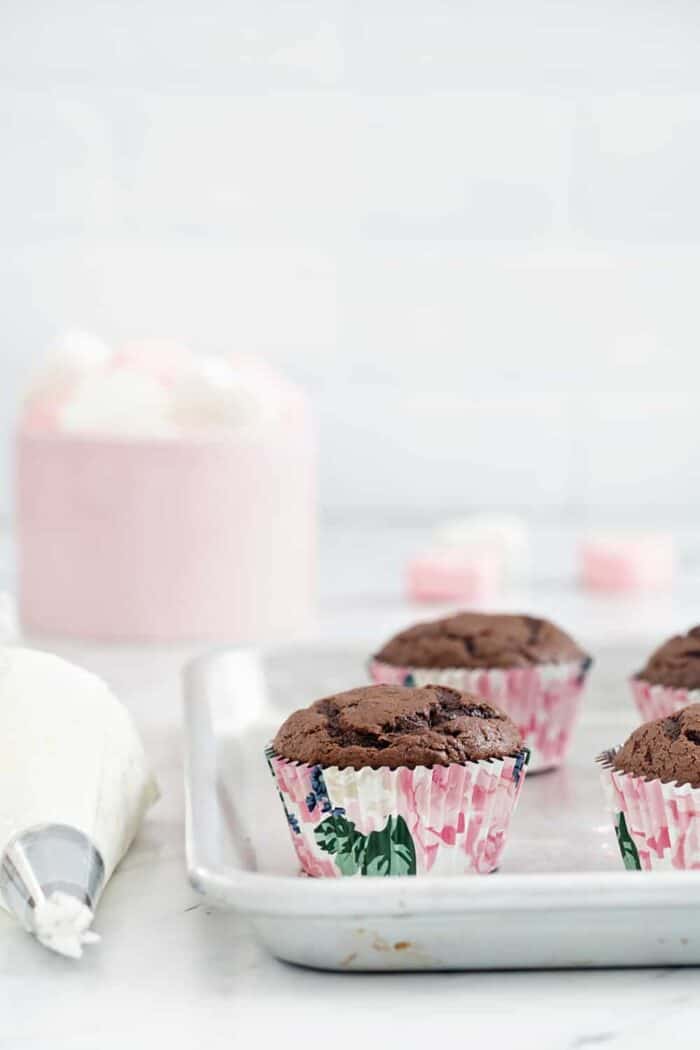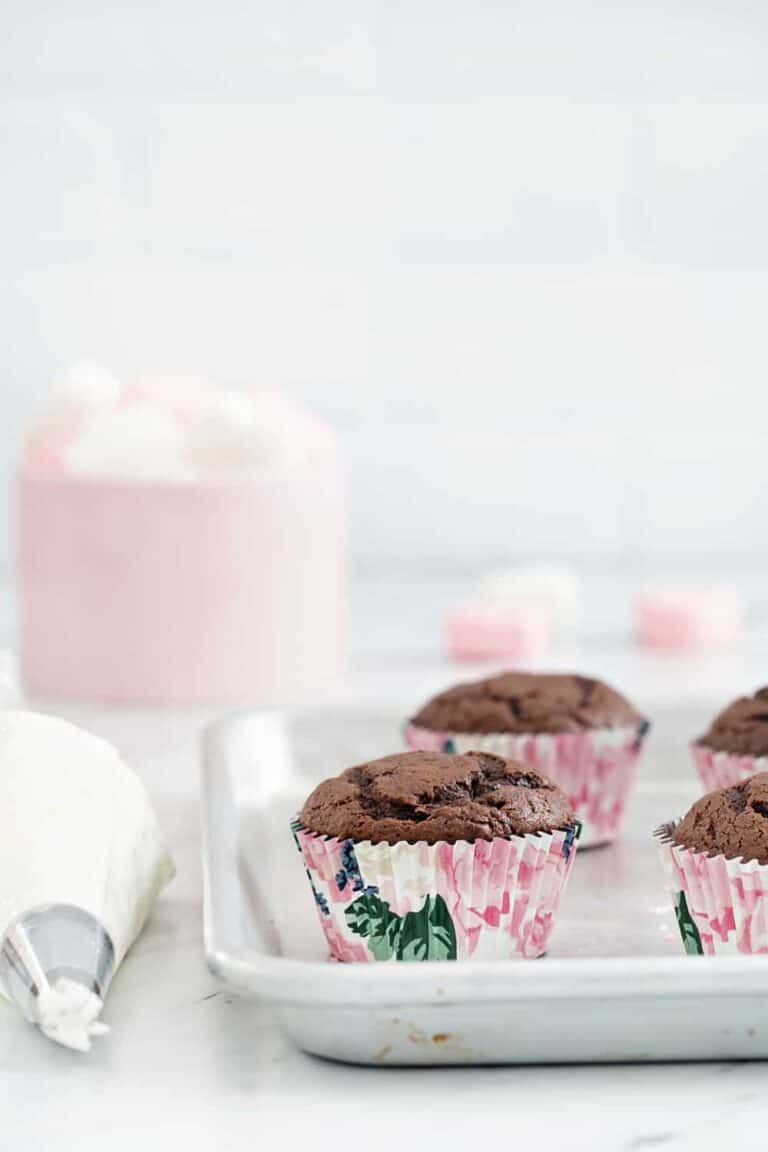 Eric and Elle are feeling it too, so we decided to book our spring vacation and start a countdown, but let's be real, 75+ days seems like an eternity to a 4-year-old.
You guys, I still can't believe I have a four-year-old.
A smart, hilarious, beautiful, thoughtful 4-year-old that loves all things pink, sparkly and heart shaped.
When my friends at Campfire® Marshmallows sent us a box of CupidMallows, they immediately became Elle's new favorite thing. And if I'm being honest, I'm kind of in love with them too.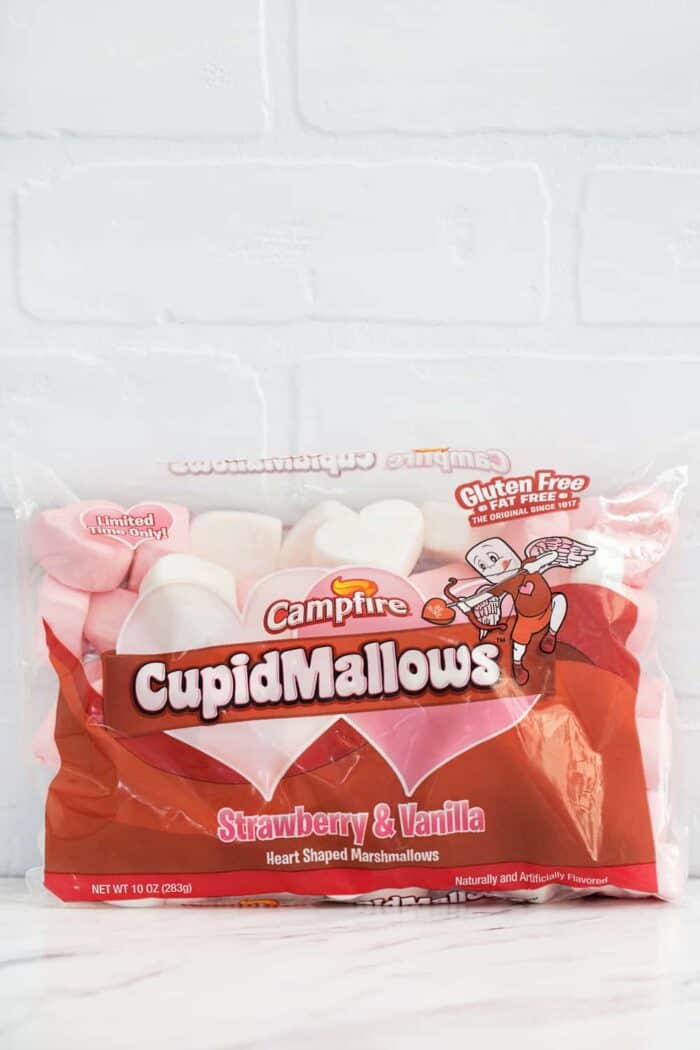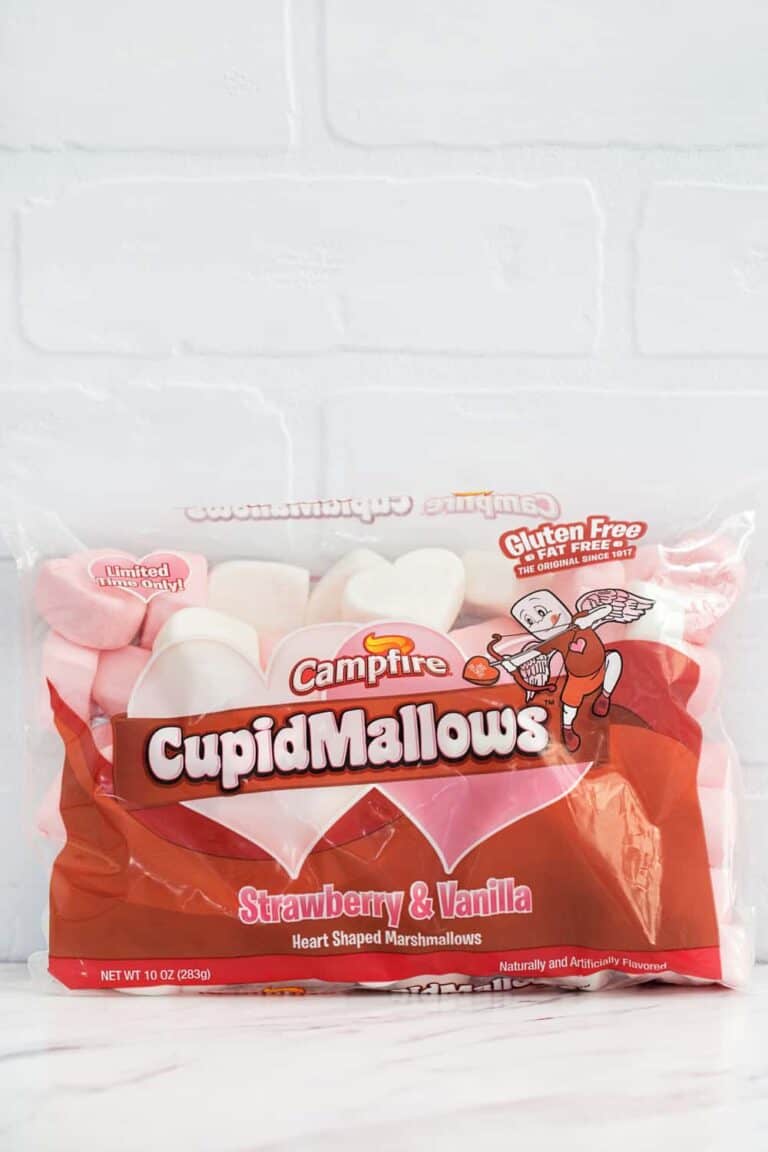 Who could resist sweet, fluffy, strawberry and vanilla flavored marshmallow hearts?
We've been eating them straight from the bag and using them to top our never-ending mugs of hot cocoa. Oh, and last week we whipped up marshmallow cereal treats with them. So good!
Although Campfire® CupidMallows are delicious on their own, I wanted to dress them up a little for Valentine's Day. Elle just so happened to pick out a set of sparkling sugars and sprinkles from Target last week, so we decided to put them to good use and whip up these Valentine Marshmallow Cupcakes for her teachers.
Yes, I am totally that mom that takes in sweets to the staff at Elle's school. They're incredible, so we like to show them a little extra love in the form of sweet treats!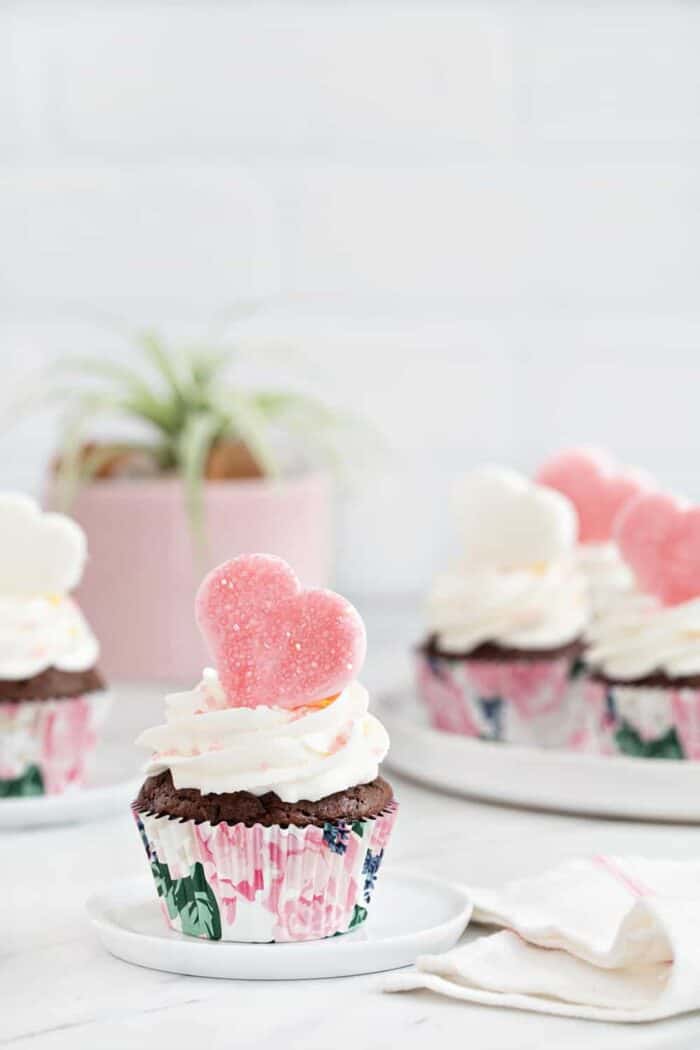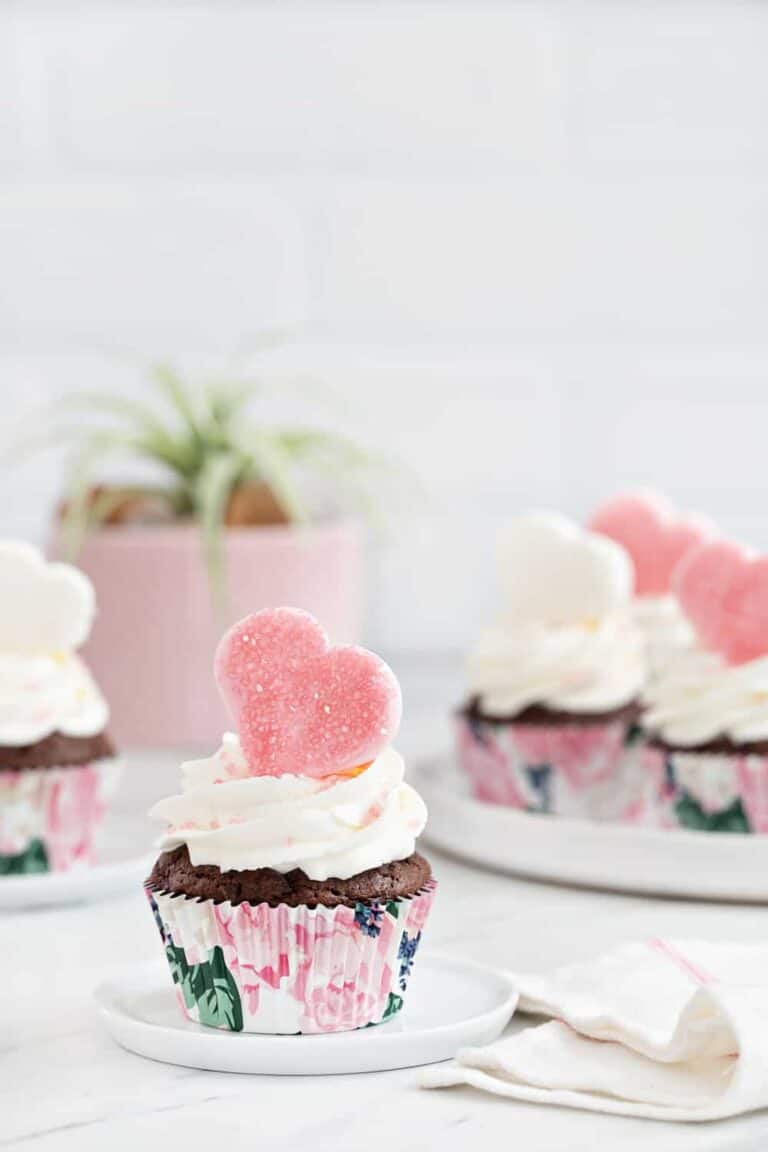 These Valentine Marshmallow Cupcakes are super simple, so you can use whatever cupcakes recipe you love.
We opted for my Doctored Up Cake Mix recipe and tossed in some chocolate chips.
Because chocolate.
Then we piped on a swirl of sweet vanilla buttercream and the adorable sparkly hearts.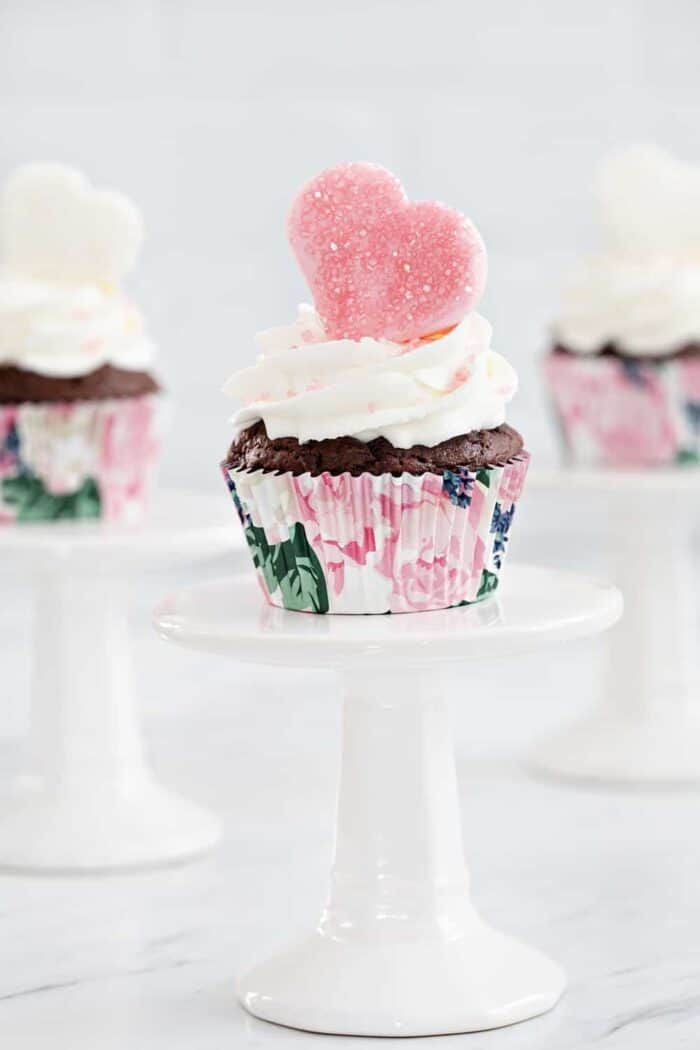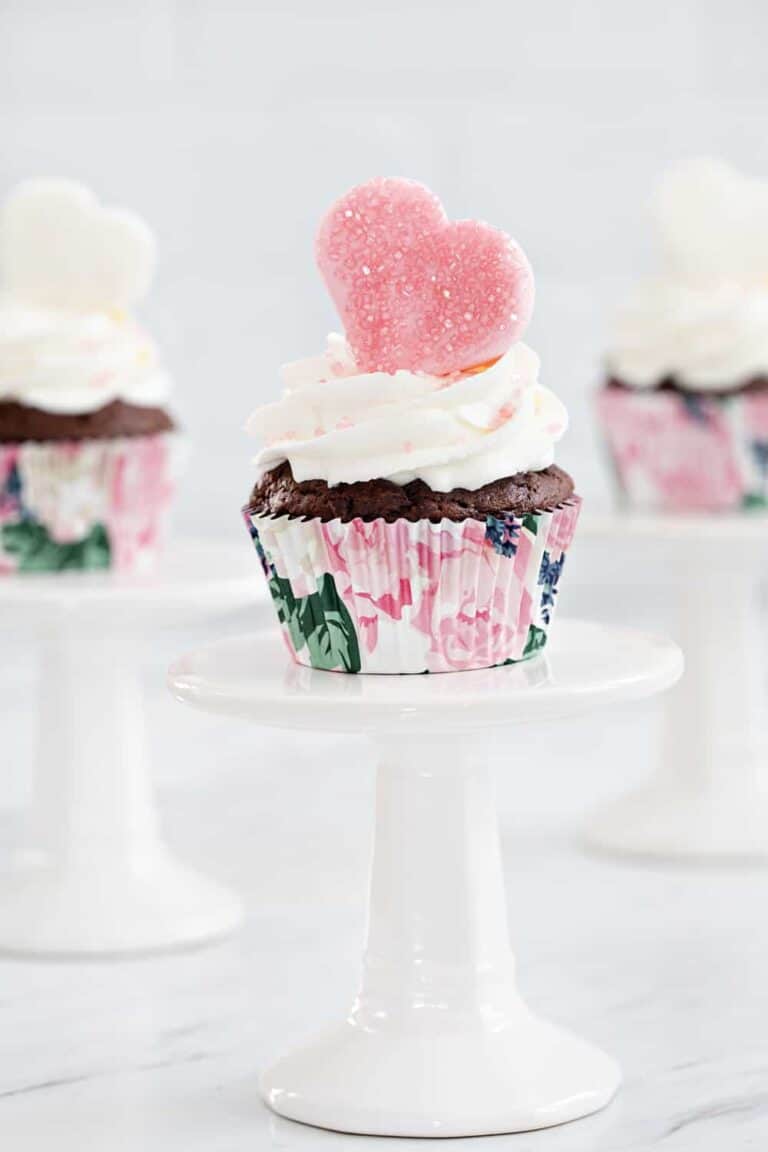 They're super simple and totally adorable. And since they're so easy, it's a great recipe to make with your kiddos. I promise you, it might get a little messy and your counters and floor will be twinkling with sparkling sugar, but it's totally worth it. Grab your mixing bowl, spatula (and vacuum) and get to baking up these Valentine Marshmallow Cupcakes!
As you may remember, I'm partnering with Emily from Jelly Toast and Campfire® Marshmallows. We've got tons of great recipes from the past couple of years, and plenty more to come this year!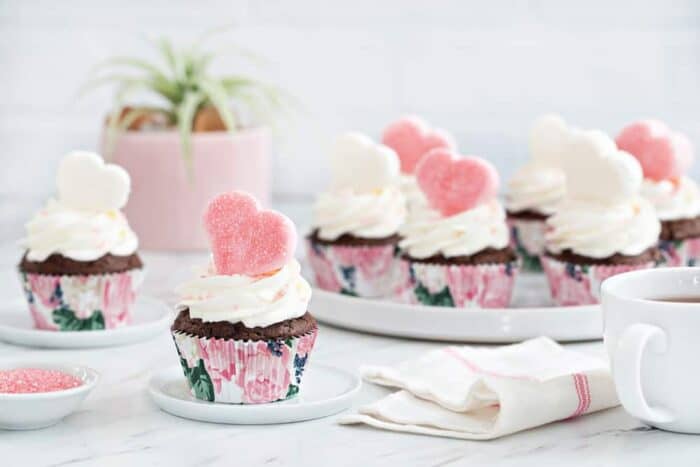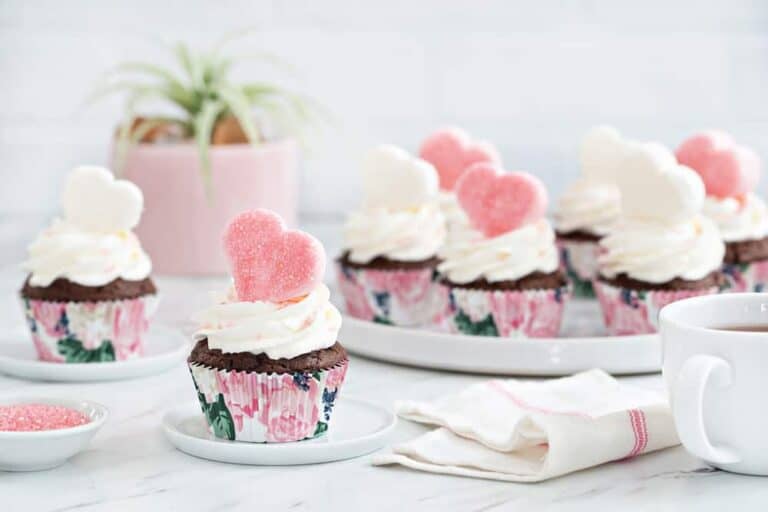 We even created a Marshmallow Madness Pinterest board where we've pinned loads of delicious marshmallow recipes for the holidays. Just like these Valentine Marshmallow Cupcakes, this Nutella S'mores Fudge and this White Chocolate Peppermint Cocoa.