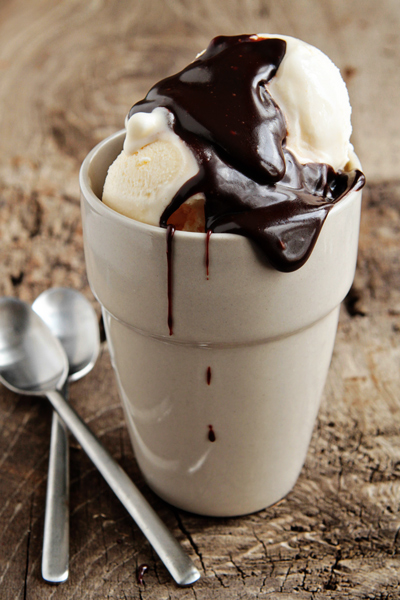 When I was a kid, we briefly resided with my great grandmother, Lottie. She was a magnificent woman and an incredible cook. I was quite young – about 5 or so, but I have some pretty vivid memories of the time we spent in her home.
I remember sitting at her dining room table and coloring for hours with the crayons she kept in an old coffee can, and an old fashioned rotary phone that sat on her perfectly organized desk. Her home was immaculate and I remember giggling every time she told me to keep my feet off of her davenport.
She had a drawer devoted to her beloved baking tools, and even went so far as to purchase a set of miniature tools just for me. She'd neatly pull my hair back and keep it out of my face with a babushka, and then put a ball of dough in front of me. We'd sit at the kitchen table for hours, rolling dough and cutting perfect circles with the top of a glass. Then we'd fill, fold, and crimp each of the dough circles to create the most amazing pierogies.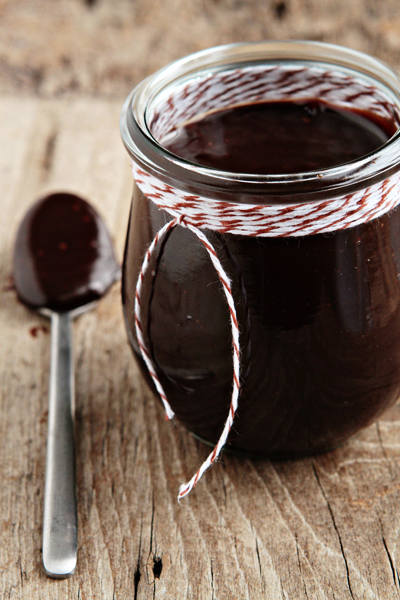 On summer evenings, we'd all load up into the car and head to the Old English Parlour, owned by the Lorain Creamery – a local dairy that still offered home milk delivery well into the 1980s! According to my great grandmother and my mom, the Old English Parlour had the absolute best raspberry ripple ice cream. While the Parlour offered a full menu, I don't think we ever ordered anything but ice cream.
I was always a caramel sundae kind of girl, but I also remember snagging bites of my dad's Tin Roof Sundaes that were slathered in the most incredible hot fudge sauce. Hot Fudge Sauce to write home about. Hot Fudge Sauce that I started dreaming about again a while ago.
This weekend, I needed hot fudge sauce for a recipe that I was photographing and decided to forgo the jar in my fridge and make my own. I rolled up my sleeves and took a walk down memory lane that was full of chocolate, caramel, whipped cream and maraschino cherries. What resulted is a fabulously decadent hot fudge sauce that will have you thinking you can open your own ice cream parlour.
Now I'm thinking I need to tackle the whole homemade pierogi thing next!
[pinit]

Homemade Hot Fudge Sauce
Yield: about 2 cups
Prep Time: 5 minutes
Cook Time: 10 minutes
Ingredients:
2/3 cup heavy cream
1/2 cup light corn syrup
1/3 cup packed dark brown sugar
1/4 cup unsweetened Dutch-process cocoa powder
1/4 teaspoon salt
6 oz quality bittersweet chocolate (not unsweetened), finely chopped
2 tablespoons unsalted butter
1 teaspoon pure vanilla extract
Directions:
1. In a medium, heavy saucepan over medium heat, combine cream, corn syrup, brown sugar, cocoa, salt, and half of the chocolate. Bring the mixture to a boil. stirring until the chocolate pieces are completely melted.
2. Reduce heat and cook at a low boil, stirring occasionally, for about five minutes. Remove the pan from the heat and add in butter, vanilla, and remaining chocolate and stirring until smooth. Allow the sauce to cool down before serving.
Notes:
- This recipe can be easily adapted to create new flavors. I added in 1/4 teaspoon of peppermint extract which yielded a subtle, smooth, minty flavor. I think orange extract would also be excellent.
- To store, cool sauce completely and chill in an airtight container within the refrigerator for up to one week.
66 Responses to "Homemade Hot Fudge Sauce"