No oven? No problem! These 10 no-bake dessert recipes let your fridge do the work. From cheesecakes to cookies to cupcakes, you're sure to find something to satisfy your sweet tooth!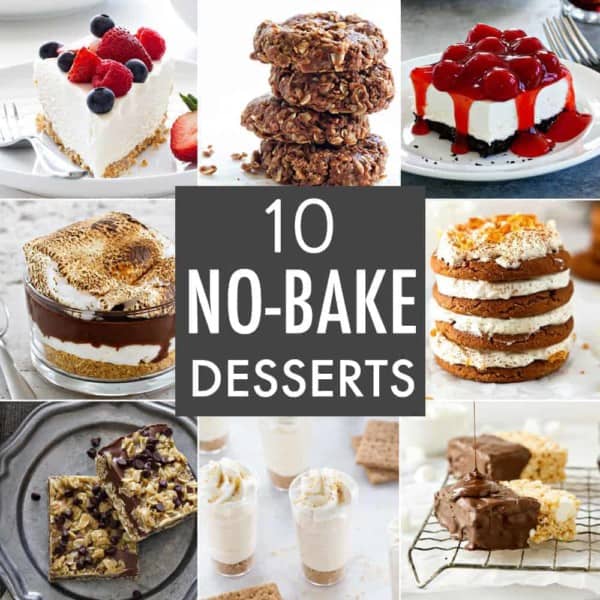 1. No-Bake S'Mores Cheesecake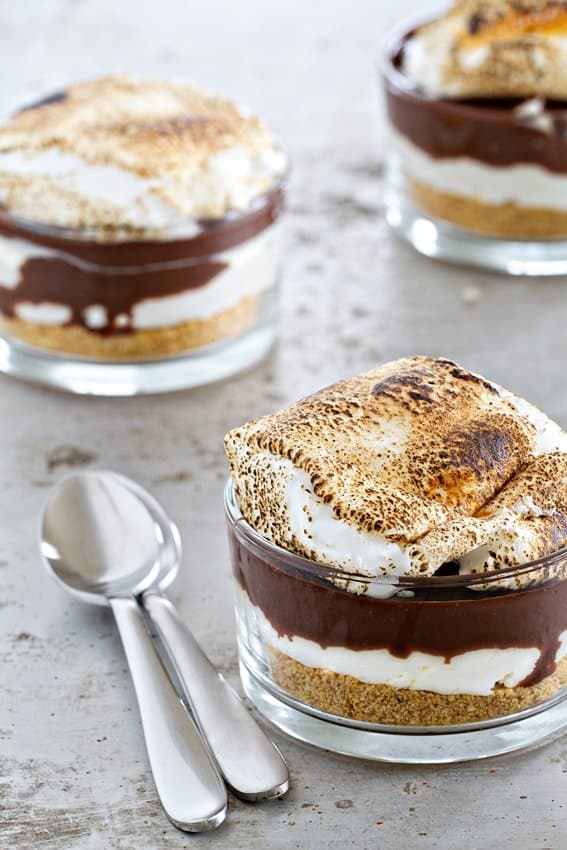 Enjoy your favorite summer treat all year long with this No Bake S'mores Cheesecake recipe. It has all the components of a traditional s'more with the addition of a luscious cheesecake filling.
2. No-Bake Cookies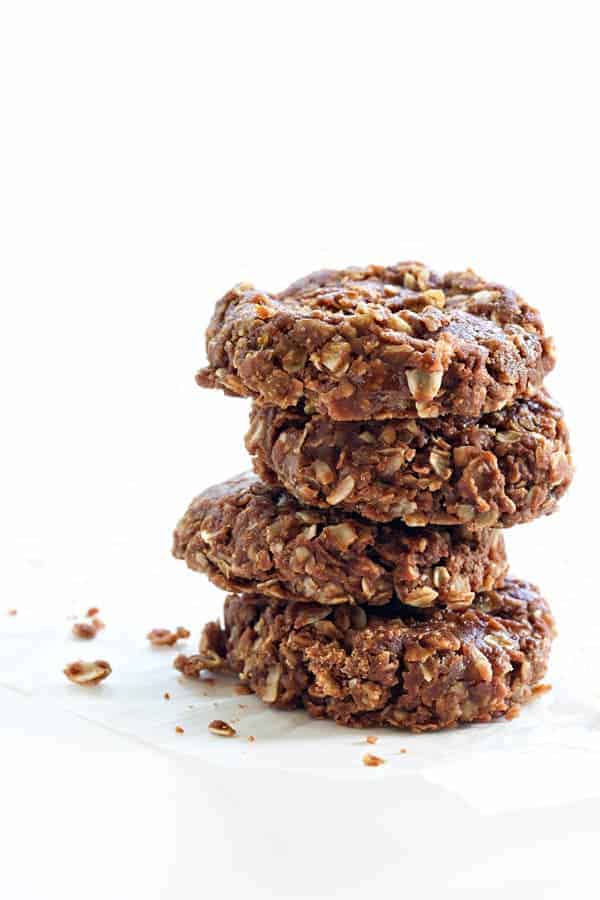 Cocoa powder, peanut butter, and quick cooking oats magically work together to turn into these easy No Bake Cookies. Eat them at room temperature or enjoy them chilled, either way, they'll be delicious!
3. No-Bake Frozen Cheesecake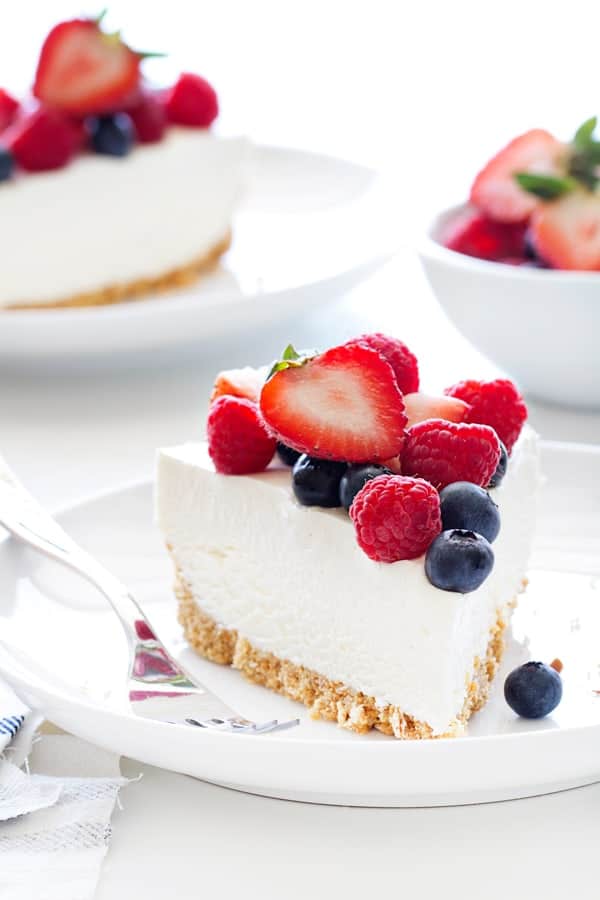 Graham crackers, pretzels, and pecans make up the crunchy crust of this No Bake Frozen Cheesecake. Top the cheesecake with fresh berries during the summer months. In the fall, it would be lovely with cinnamon sugar apples or a drizzle of sea salt caramel!
4. No-Bake Layered Lemon Pie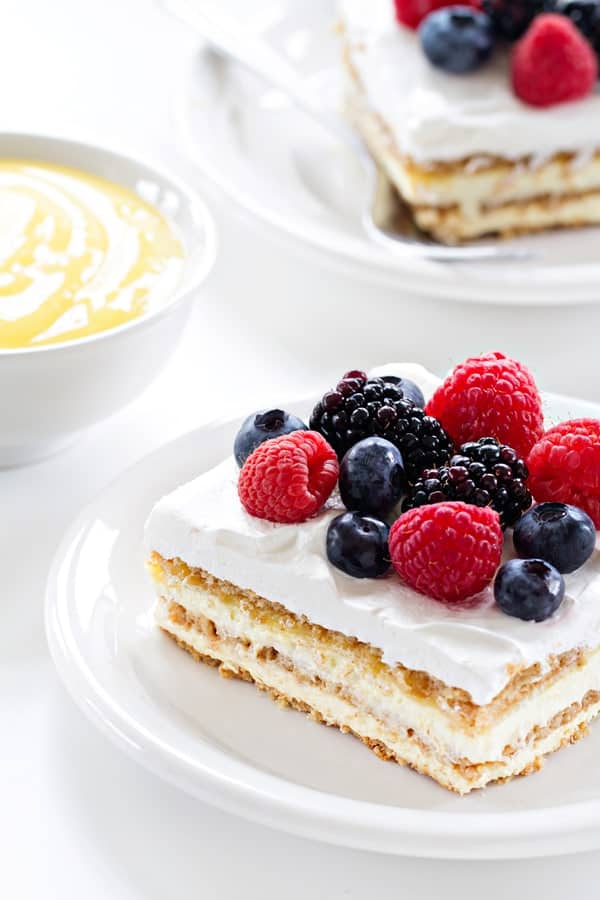 This No Bake Layered Lemon Pie is made by stacking graham crackers, lemon pudding, and lemon curd together. It is finished with creamy whipped topping and fresh berries.
5. RumChata Cheesecake Pudding Shots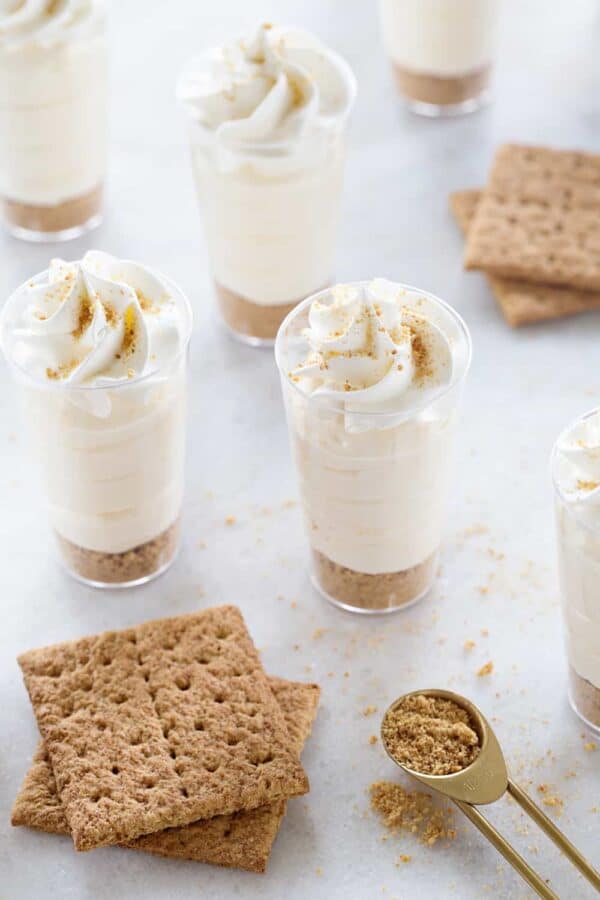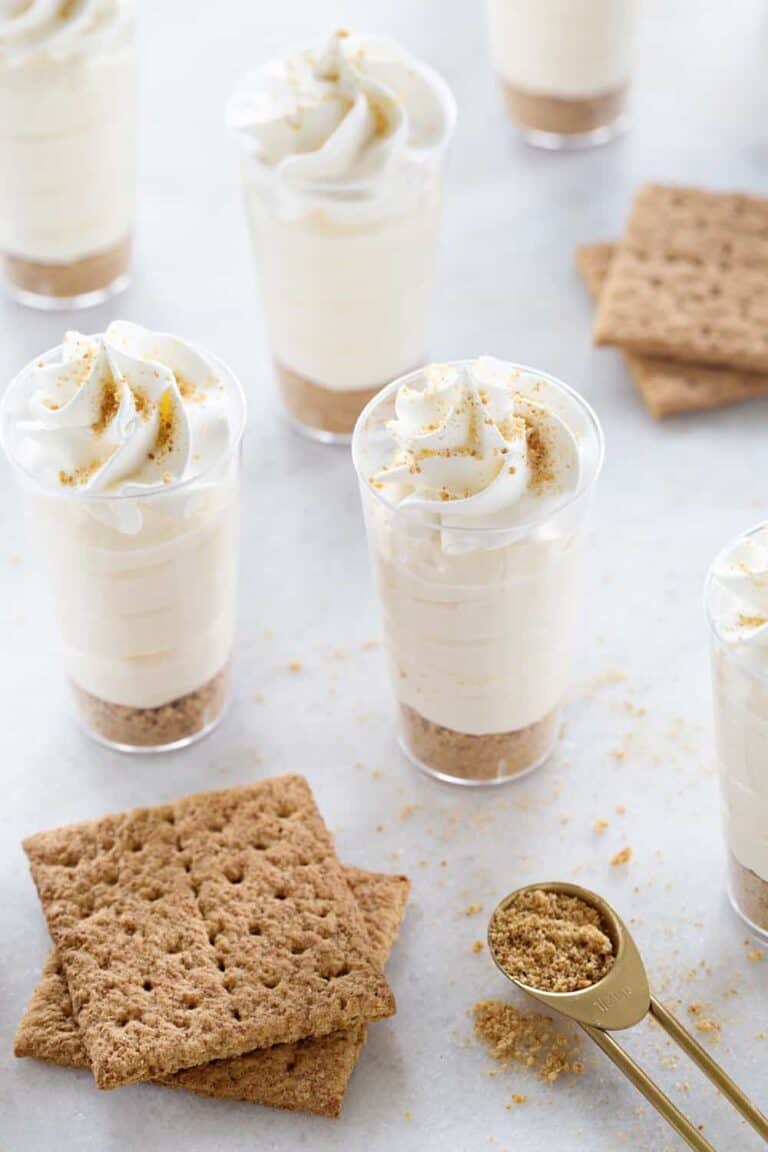 Forget jello shots. Here's a more elegant party dessert shooter. These RumChata Cheesecake Pudding Shots are great for all sorts of gatherings and events.
6. Chocolate Dipped Key Lime Pie Marshmallow Treats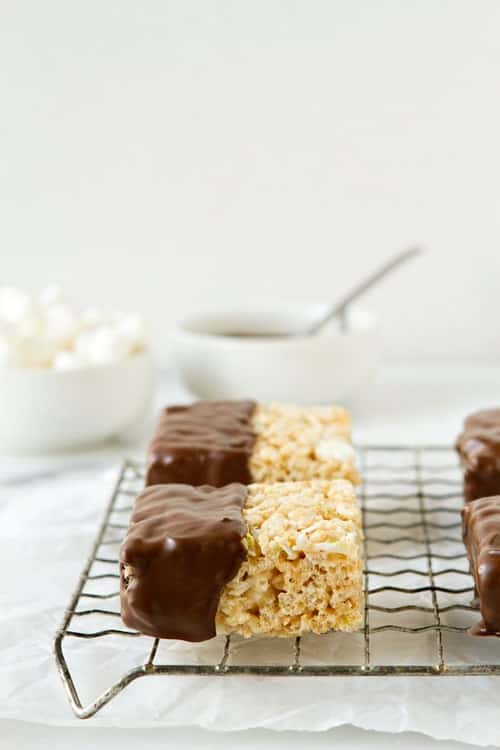 It's three desserts rolled into one! These Chocolate Dipped Key Lime Pie Marshmallow Treats combine graham crackers, lime zest, shredded coconut, and chocolate to create the a tasty tropical bite.
7. Gingerbread Icebox Cupcakes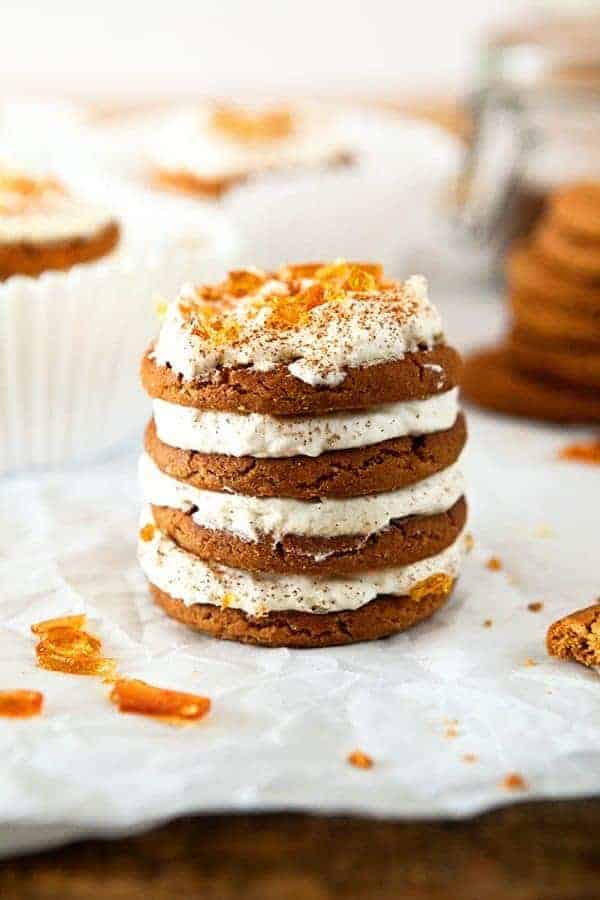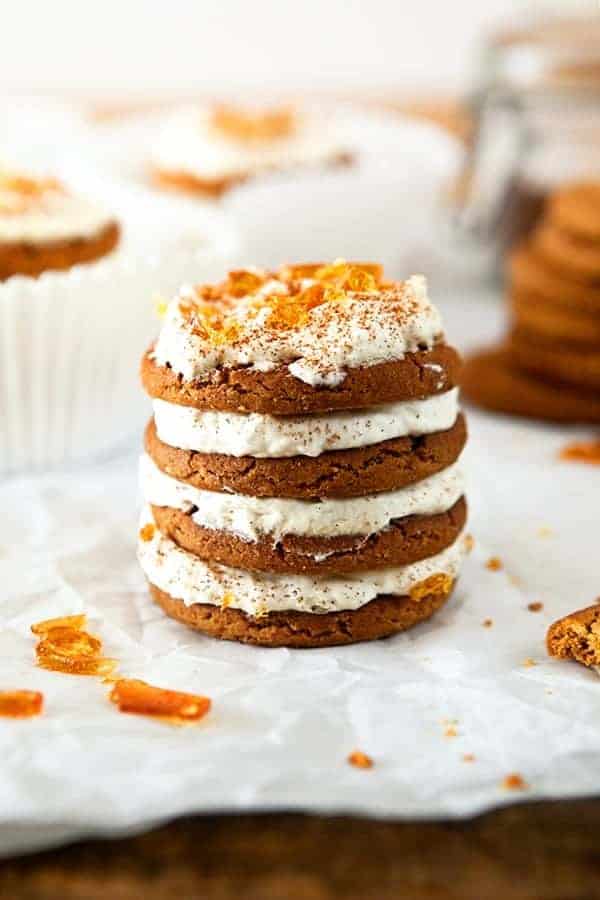 You know all about icebox cakes, but have you had icebox cupcakes?! Simply assemble these Gingerbread Icebox Cupcakes overnight and wake up to a magical concoction of softened cookies, whipped cream, and salted caramel sugar.
8. Lemon Oreo Cheesecake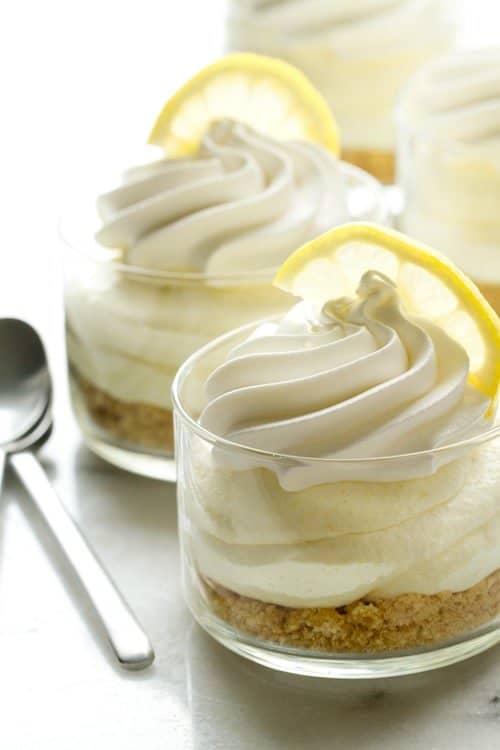 Lemon Oreo cookies, lemon jello powder, and fresh squeezed lemon juice combine forces to create this well balanced Lemon Oreo Cheesecake that is sweet, tart, and full of bright lemon goodness!
9. No-Bake Chocolate Peanut Butter Oatmeal Bars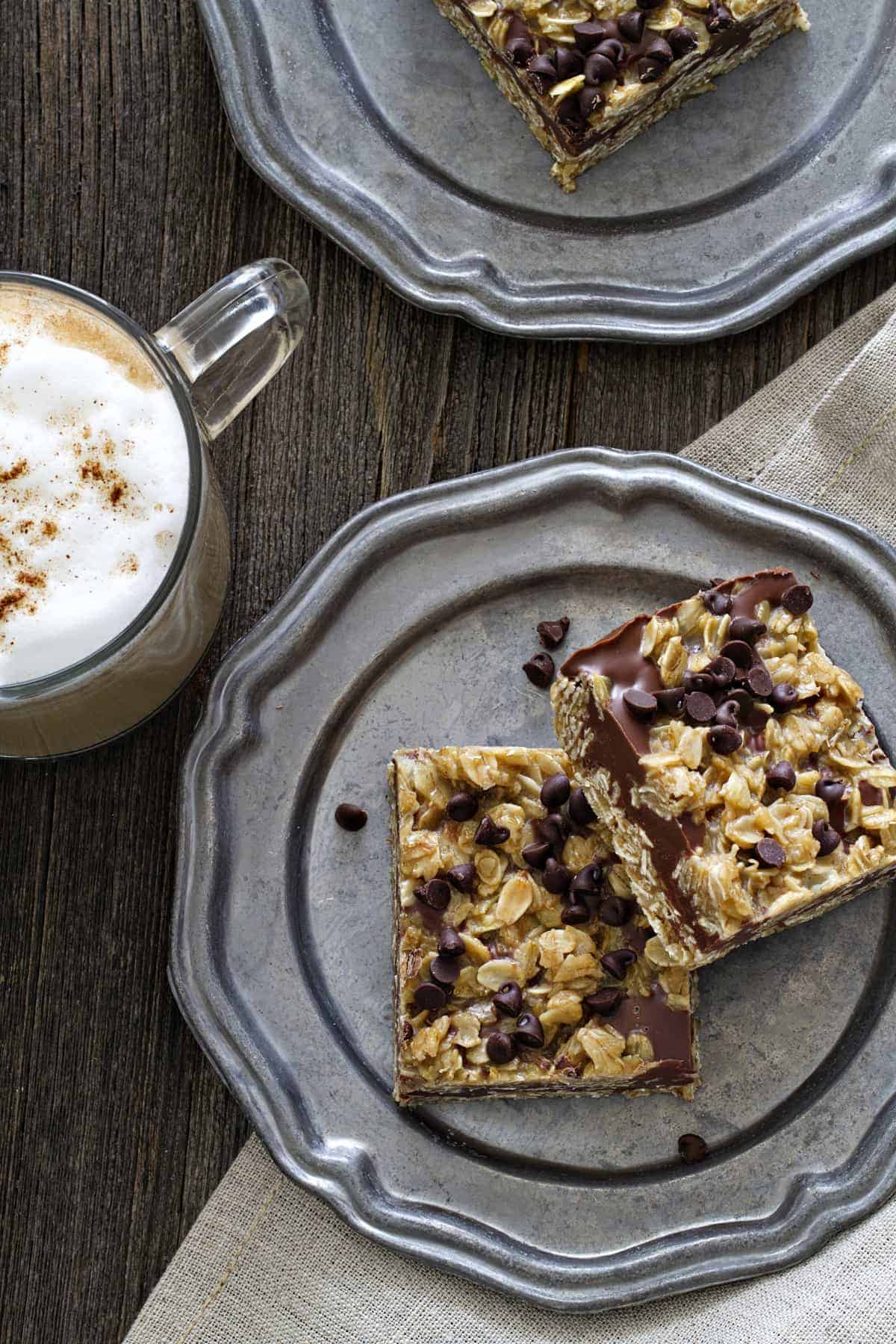 These No Bake Chocolate Peanut Butter Oatmeal Bars can be whipped together in minutes. The hardest part is waiting for the mixture to chill in the fridge!
10. No-Bake Oreo Cheesecake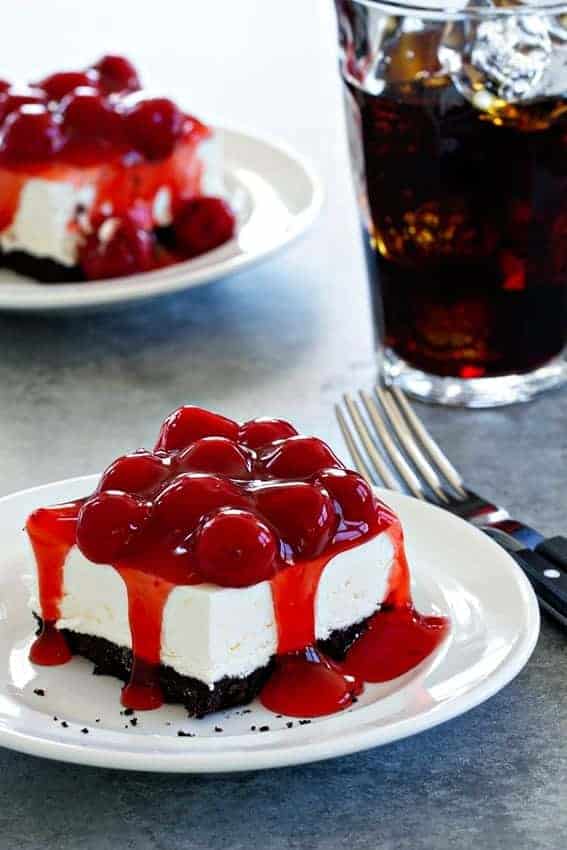 This No Bake Oreo Cheesecake is the ultimate crowd pleaser. Since it requires minimal prep work and no oven time, it is a recipe that will come in handy during the busy holiday season!
If you enjoyed these 10 no-bake dessert recipes, follow My Baking Addiction on Facebook, Instagram and Pinterest for more no-bake desserts and treats.