Gingerbread Icebox Cupcakes could not be easier or more delicious! A simple No-Bake dessert topped with Salted Caramel Sugar and sprinkled with Cinnamon.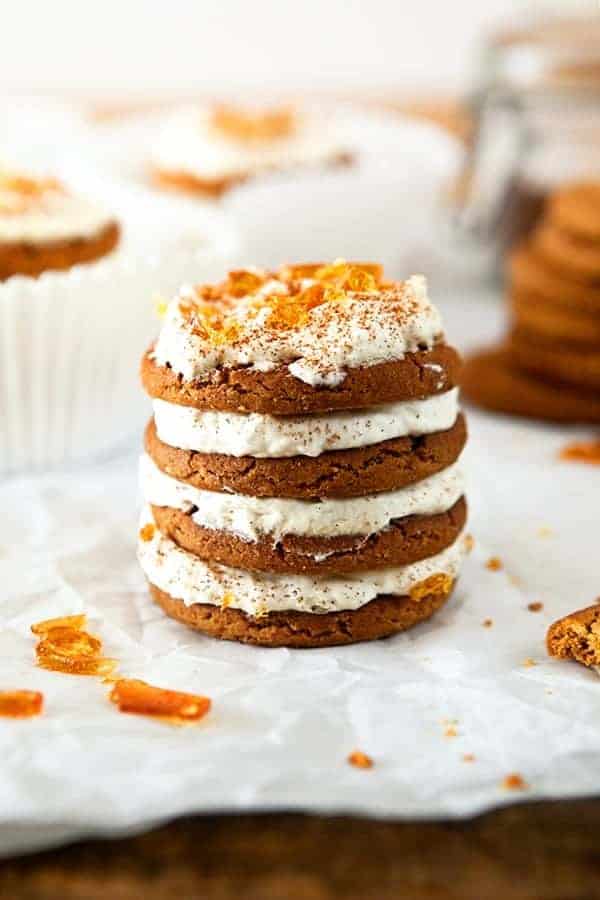 Icebox Cupcakes are so fun to make! Honestly, that's not something I usually say when it comes to cupcakes. I normally do consent to make cupcakes for my kids' birthdays, and I've even had a few cupcake successes. However, most of the time, cupcakes stress me out. I'm baking at high altitudes and it takes some real effort on my part to make cupcakes turn out just right.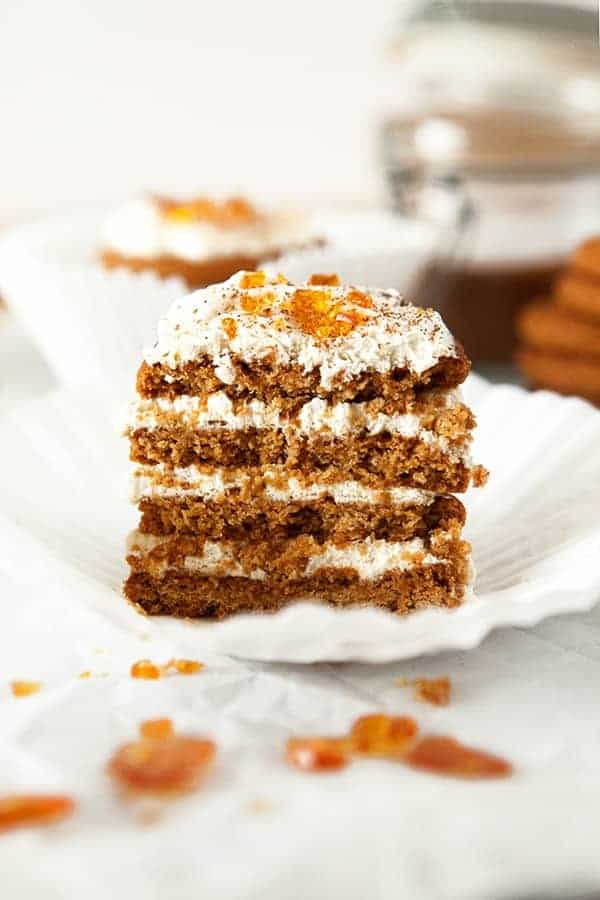 The solution to my cupcake woes was inspired by the classic icebox cakes my grandmother used to make. Her cakes were as simple as layering pudding and her favorite vanilla wafers, but I still think of them fondly.
These days, the icebox cakes have upped the ante. They're still not much more difficult than the wafer and pudding version, but the flavor game has improved by leaps and bounds. This Peanut Butter Cup Eclair Cake is the perfect example of an icebox cake that really means business. I couldn't say no to a slice (or two) even if I tried.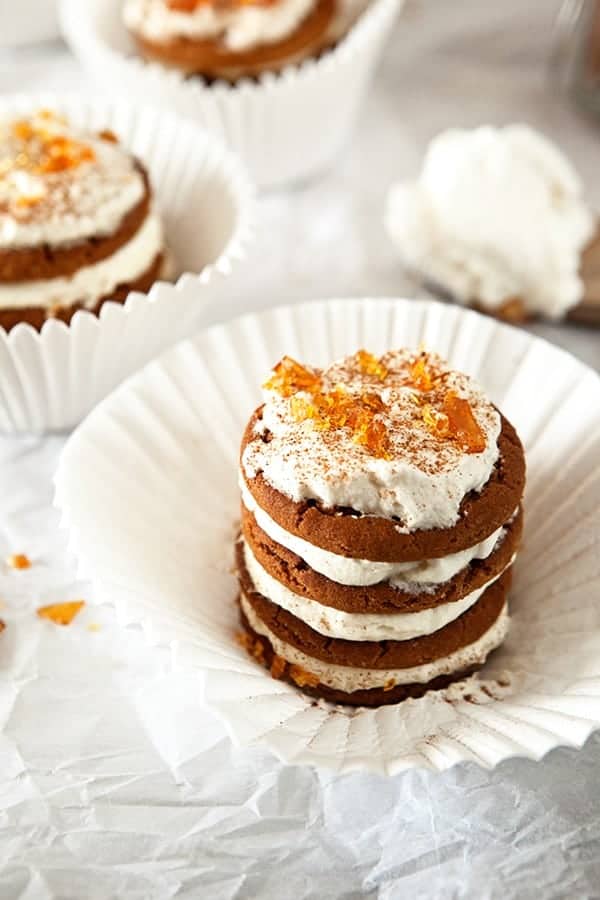 And if icebox cakes can be so good, why not an icebox cupcake?
These Gingerbread Icebox Cupcakes are a cinch to make. Really, dessert doesn't get easier than this! It's as simple as layering whipped cream with some quality gingersnap cookies, and a sprinkle of cinnamon later, you've got a tasty dessert. It's hardly even a recipe, and yet, it will only take one bite to convince you that it's earned its cupcake title fair and square.
As the layered cookies and cream chill in the fridge, the cream soaks into the cookie layers and slowly but surely turns them into a soft, tender cake like texture. Even the cream, after being refrigerated for hours, turns into something almost frosting-like. It's pure genius, really. So easy, but so good.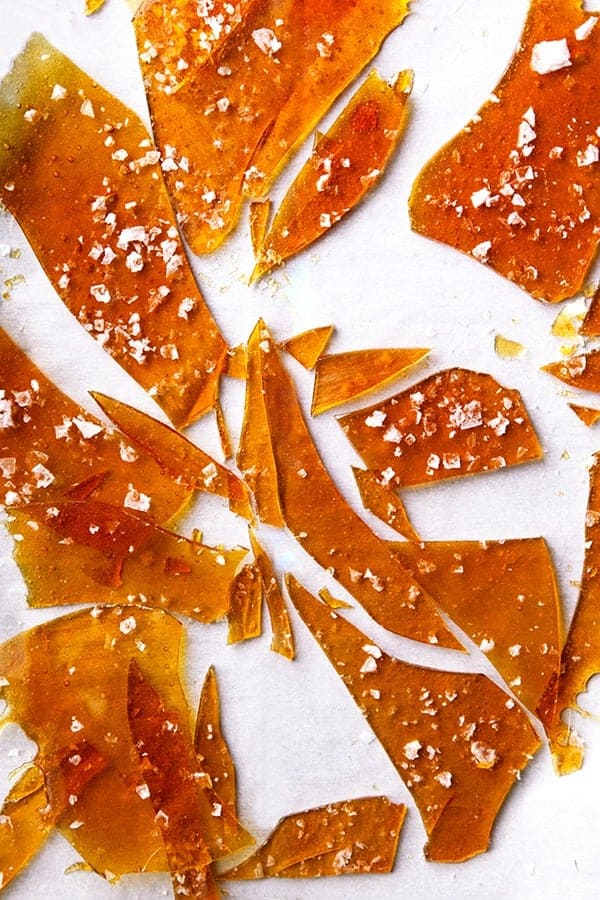 Icebox cupcakes are so easy to make that I didn't mind taking an extra five minutes to make a batch of Salted Caramel Sugar to top them with. It's a simple addition to an already simplified recipe, but it makes the cupcakes that much more special. The added sweet-salty crunch is a tasty bonus too!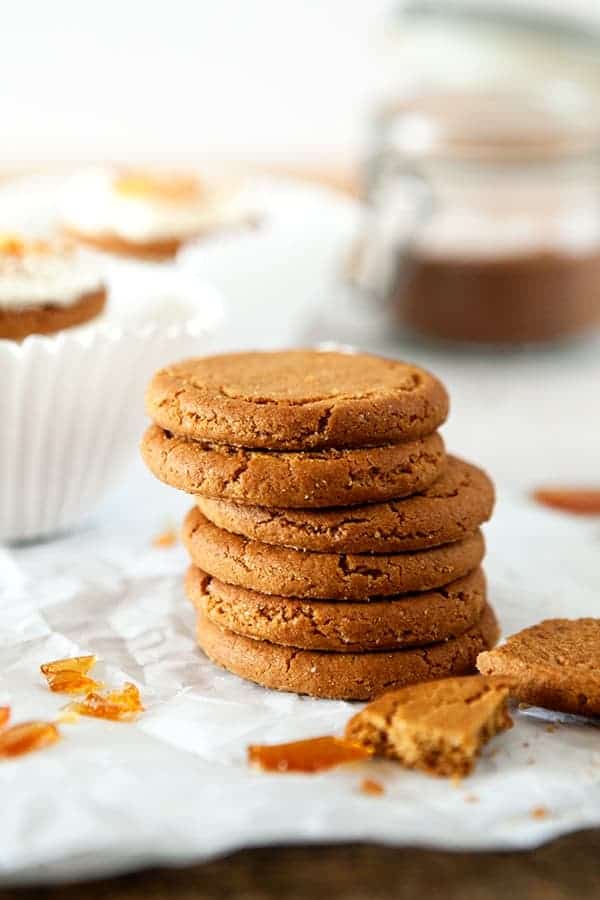 When you are selecting cookies for these Gingerbread Icebox Cupcakes, look for varieties that are a little bit thicker. If they are too thin, as some gingersnaps are, they won't achieve that perfect, cake-like texture. I used a brand called McVitie's that I found at Cost Plus/World Market. If you feel so inclined, you could even make your own.
These easy icebox cupcakes are perfect for entertaining. They make for a no-stress, no-bake dessert that's sure to be a crowd pleaser. You can serve them in jumbo cupcake liners or even in small jars. Just plan ahead so you can leave them to their refrigerator magic overnight.
Looking for more gingerbread inspiration? Be sure to check out this gingerbread with salted caramel sauce and these gingerbread sandwich cookies here on My Baking Addiction.