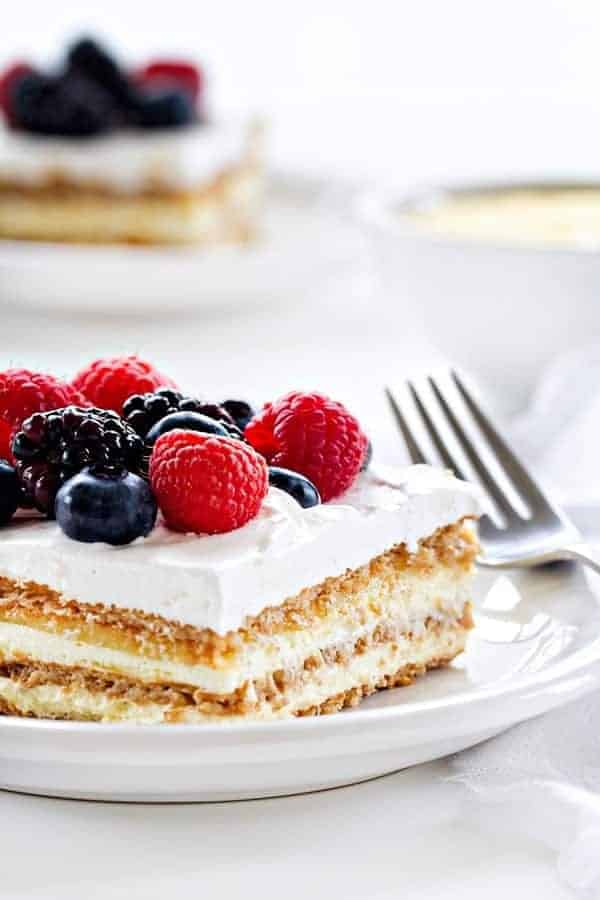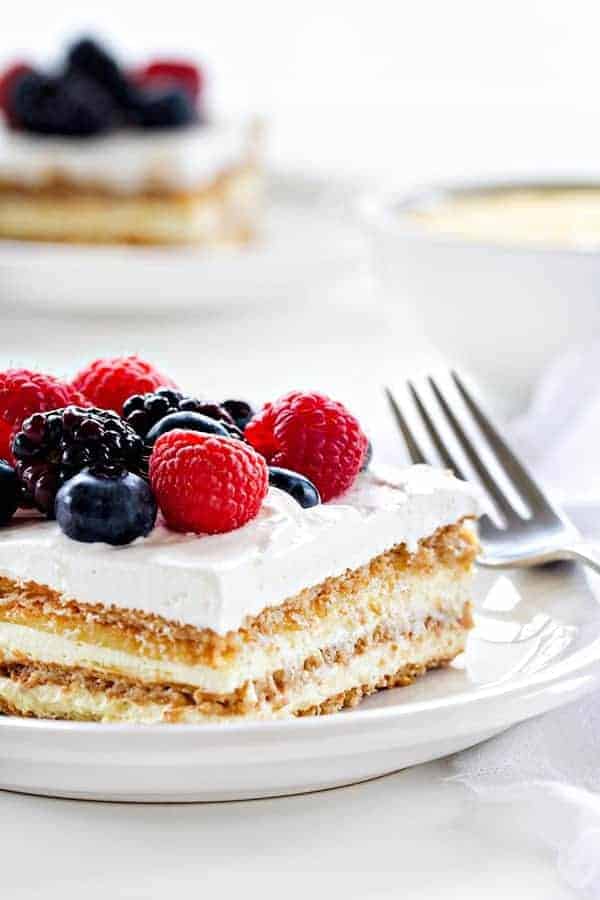 No Bake Layered Lemon Pie combines pudding, graham crackers, and lemon curd to create a delicious and bright spring dessert. Top each piece with fresh berries to make it even more amazing.
Things have been a little crazy around here. I was hit with a terrible cold, which of course Elle caught almost immediately. Even though she's two, she's never really been sick, aside from a low fever and runny nose last winter. However, things were much different this time around. The poor babe had a nasty virus that left her with on and off fevers for days and all the yuck and muck that goes along with it.
Basically, we hunkered down, ate countless popsicles, and watched enough episodes of Peppa Pig to give us all a British accent. And when Peppa wasn't cuttin' it, we cuddled up and watched a lot of plastic eggs be opened by grown men with funny accents on YouTube. If you have a toddler, you probably know exactly what I'm talking about and feel my pain.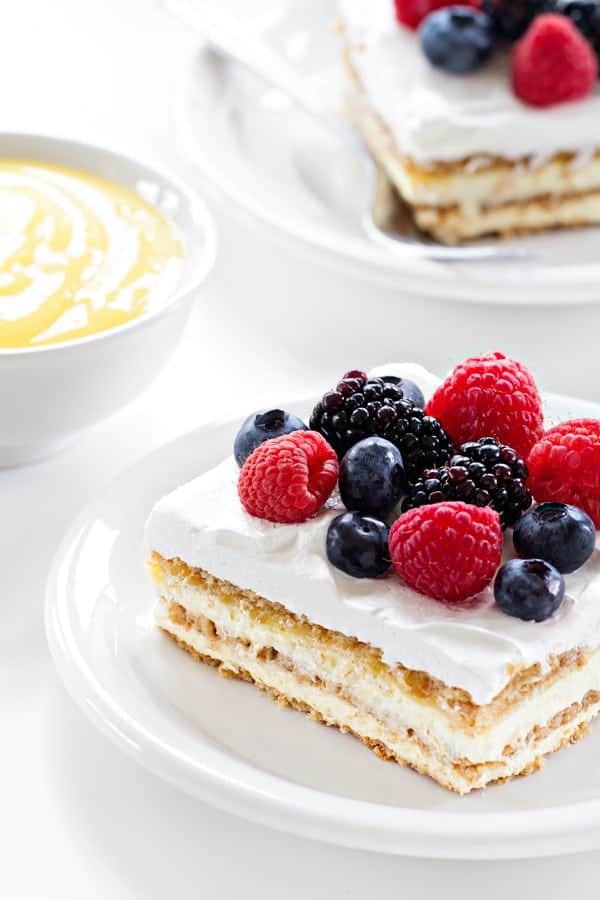 Since being sick and baking/cooking don't necessarily go hand in hand, I left all the kitchen duties to Eric, who by the way, clearly has the strongest immune system on the planet because the guy didn't even develop a sniffle. He kept us well-fed with soup, his famous grilled cheese sandwiches and loads of bomb pops.
Last week as Elle and I were just starting to feel better, the dreary, Ohio winter clouds parted for an entire day and it reached almost 70 degrees. It was amazing and just what we needed, so naturally, I headed into the kitchen to whip up a light, springy dessert. I mean, 70 degrees during March in Ohio definitely calls from some type of celebration. And all celebrations require dessert.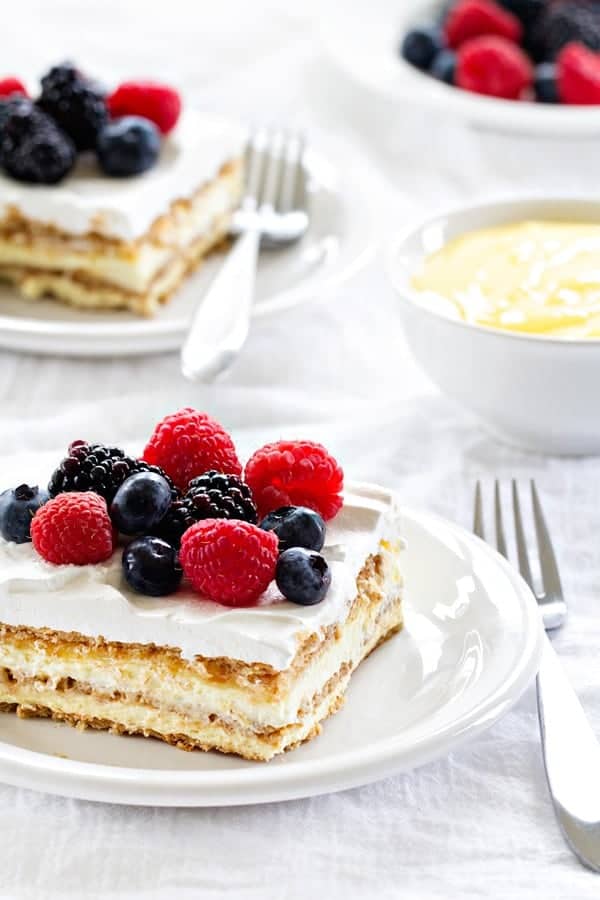 No Bake Layered Lemon Pie is probably one of the easiest desserts you'll ever make. And if you've ever made Eclair Cake, the ingredients and process will seem very familiar. You simply layer graham crackers with pudding, whipped topping and homemade lemon curd. You can totally use store-bought lemon curd too, no judging here, but trust me when I say homemade microwave lemon curd it easier than a trip to the store and it tastes better too!
You layer everything up and pop it in the fridge overnight. The graham crackers will soften and the flavors will meld together to create a gorgeous and delicious No Bake Layered Lemon Pie that is perfect for spring. Serve the slices topped with fresh berries and a little more lemon curd and you have a simple and amazing dessert for just about any occasion – including an ultra-gorgeous day during the dreary month of March.