Lemon Icebox Cake combines pudding, graham crackers, and lemon curd to create a delicious and bright dessert. Top each piece with fresh berries and enjoy this no-bake cake.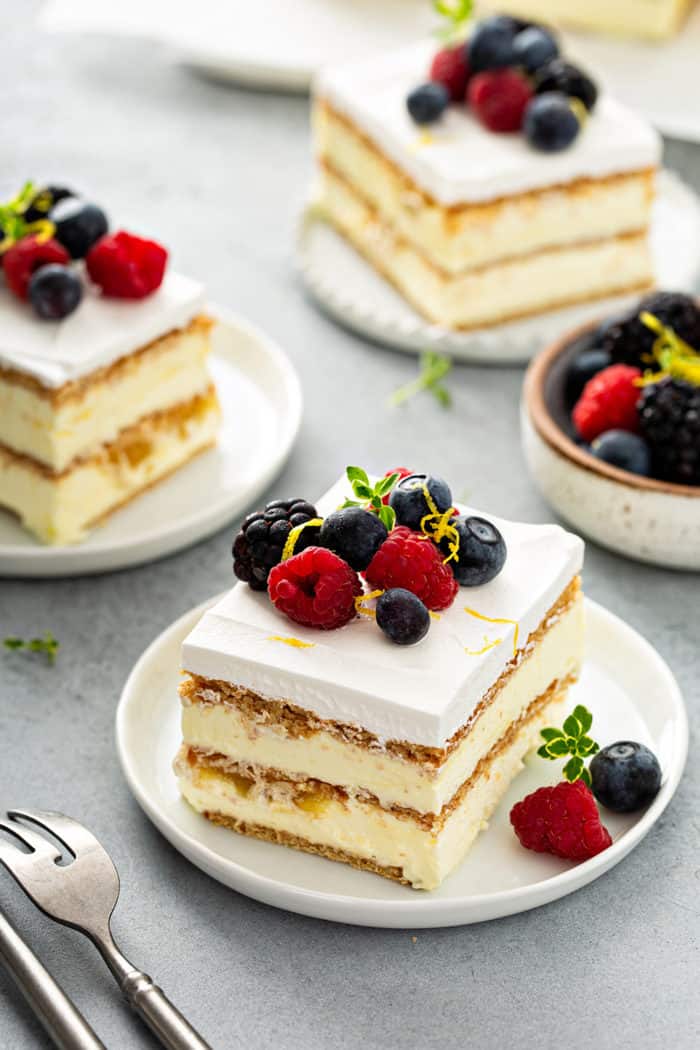 If you've followed My Baking Addiction for any length of time, you're probably well aware of the fact no bake desserts are my very favorite desserts during the summer months.
Especially those no bake desserts that I can whip up in the morning, toss in the refrigerator, and they're ready to serve by the time dinner is finished.
This Lemon Icebox Cake comes together in a snap with simple ingredients. It's perfect for a small gathering or just having on hand all week for a sweet after dinner treat.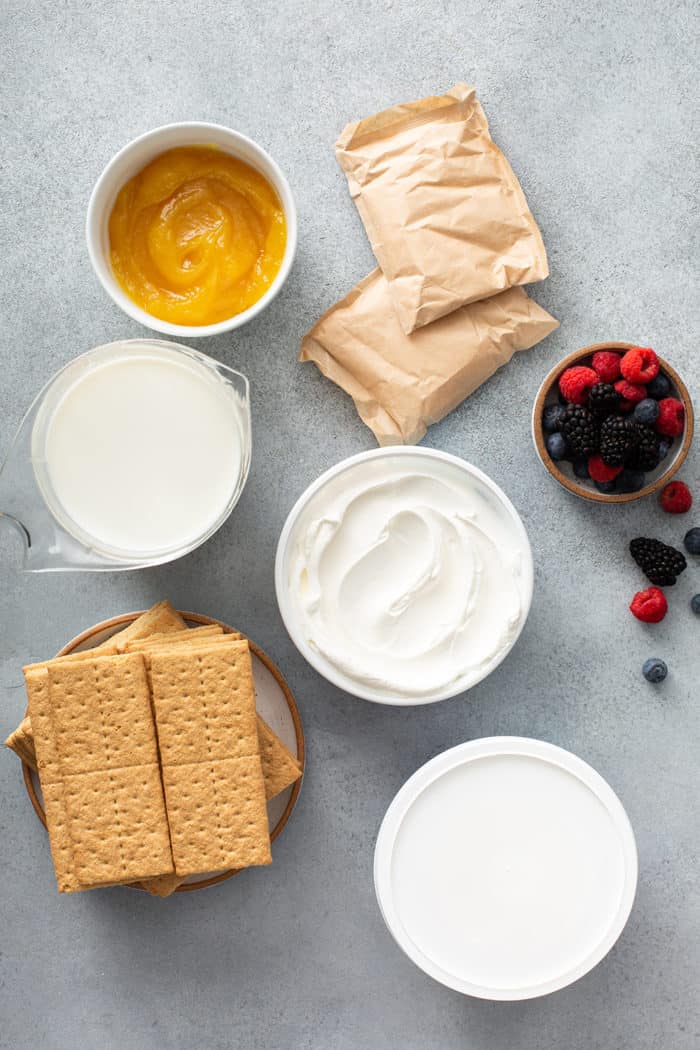 WHAT IS AN ICEBOX CAKE?
Have you ever made an eclair cake? Then congrats, you have also made an icebox cake!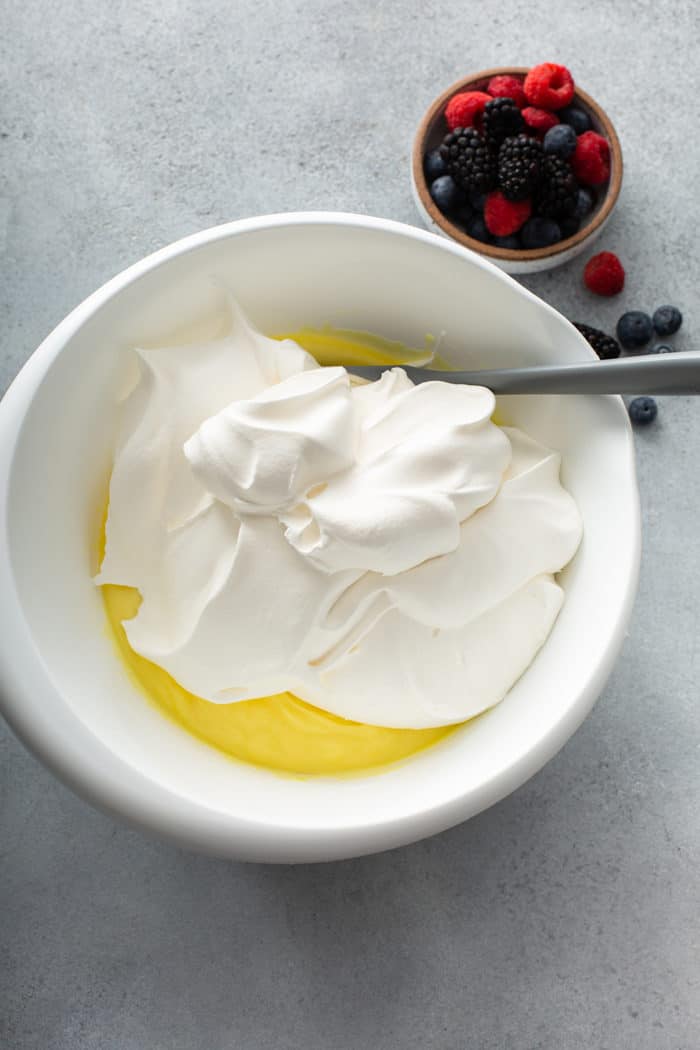 Icebox cakes alternate layers of pudding and/or cream filling with layers of graham crackers or other wafer-like cookies. After the dessert sets in the fridge, the filling softens the cookie layers and the dessert becomes sliceable.
The finished dessert makes for a beautiful layered "cake" without ever having to turn on the oven. Absolutely perfect for the middle of summer!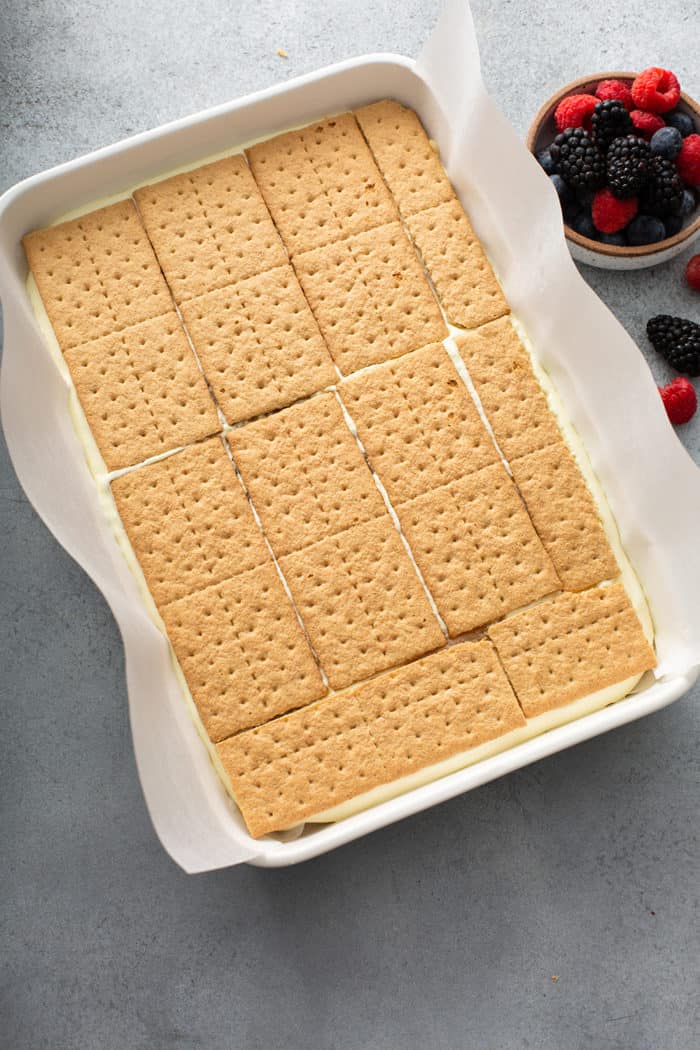 MY BRIGHT AND LEMONY ICEBOX CAKE RECIPE
I have made a few different eclair cakes and icebox cakes. Banana Cream Pie Eclair Cake and No-Bake Cheesecake Eclair Cake, Pumpkin Eclair Cake and Eggnog Eclair Cake for the holidays.
Even though this lemony version could be enjoyed year-round, there's something really perfect about it for summer. Especially if you top it with some fresh summer berries before serving.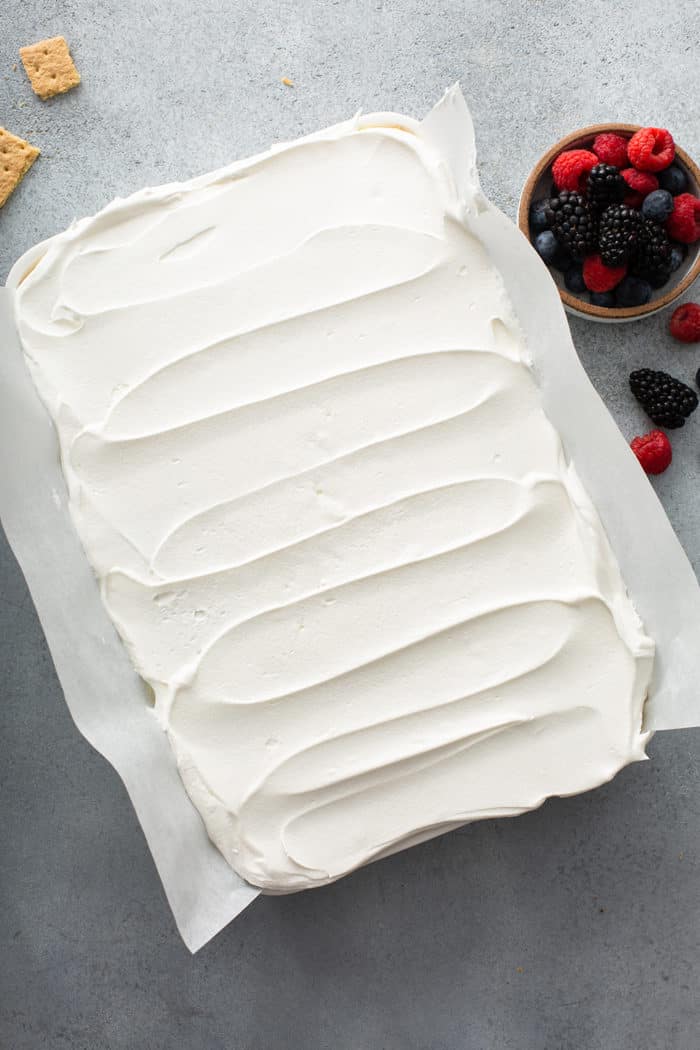 My Lemon Icebox Cake is made up of the following layers:
Graham crackers
Lemon pudding with Cool Whip
Homemade microwave lemon curd
Cool Whip topping with fresh berries for garnish
You can totally use store-bought lemon curd instead – no judging here – but trust me when I say my microwave lemon curd is easier than a trip to the store and it tastes better, too!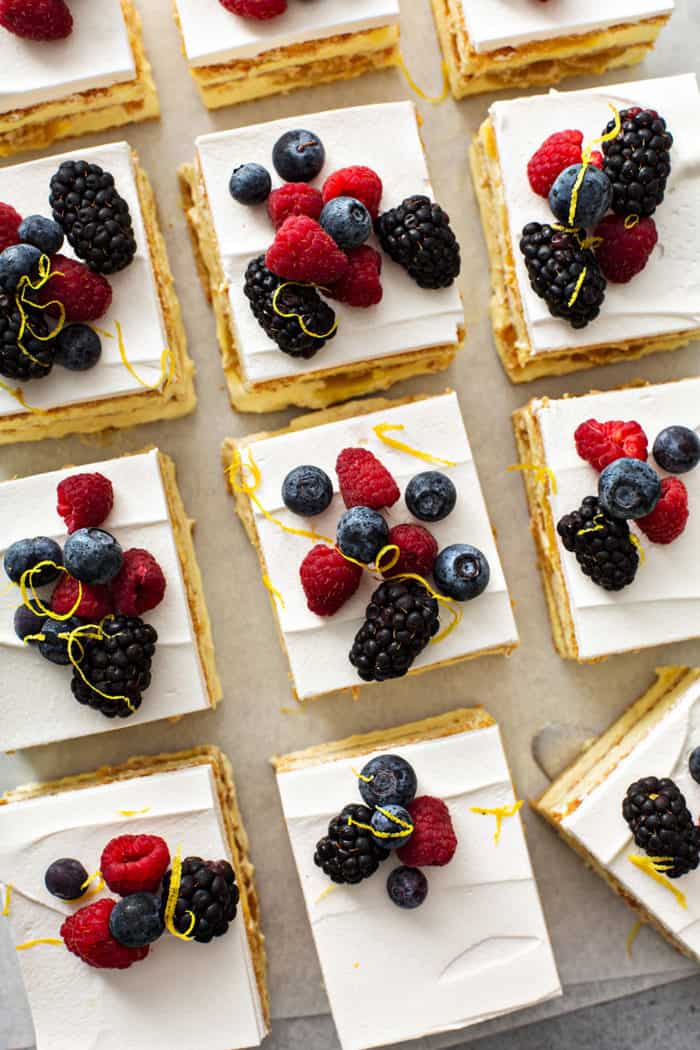 HOW TO MAKE THIS NO-BAKE ICEBOX CAKE
Start by mixing up the pudding filling for the cake. Whisk together two packages of instant lemon pudding mix with milk, then fold in most of the thawed whipped topping.
Layer the bottom of a baking dish with one sleeve of graham crackers. Top with half of the pudding mixture, then half of the lemon curd. Repeat the layers, topping everything with a final layer of graham crackers.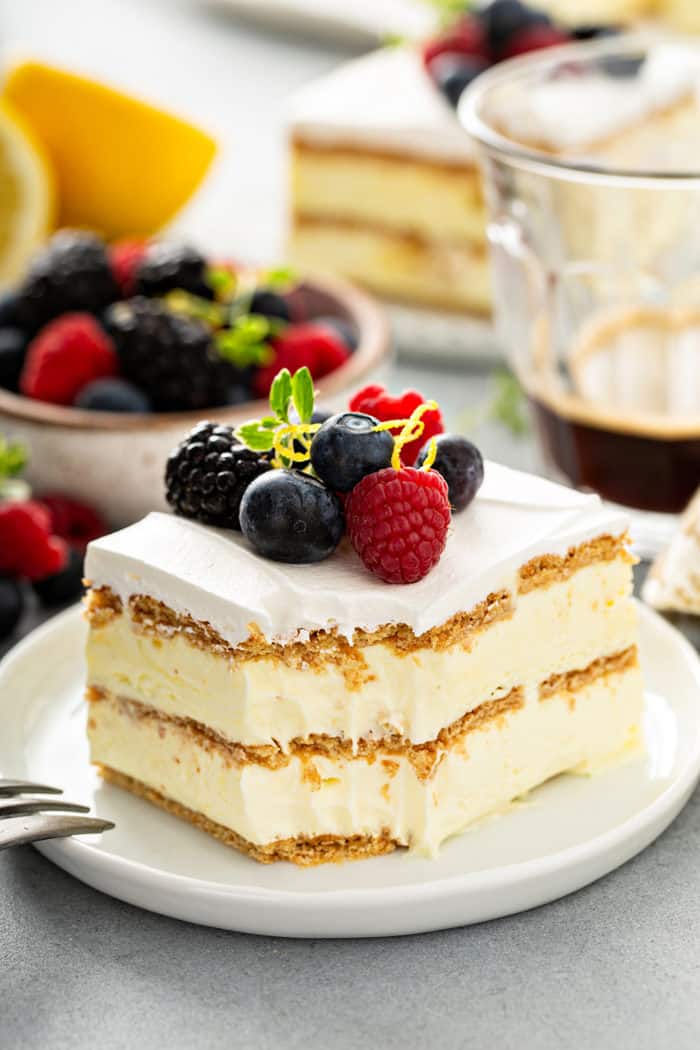 Top the whole thing with the remaining whipped topping and pop it into the fridge to set overnight.
Slice up the cake and top it with lemon zest and fresh berries. Serve it at your next cookout alongside Old Fashioned Baked Beans, Amish Macaroni Salad, and Vanilla Lemonade and you'll easily be the most popular person on the block.