Berry Crumble Bars are bursting with fresh mixed berries and topped with a pecan-studded crumble. These bars are easy to make and perfect to serve at any spring brunch or party.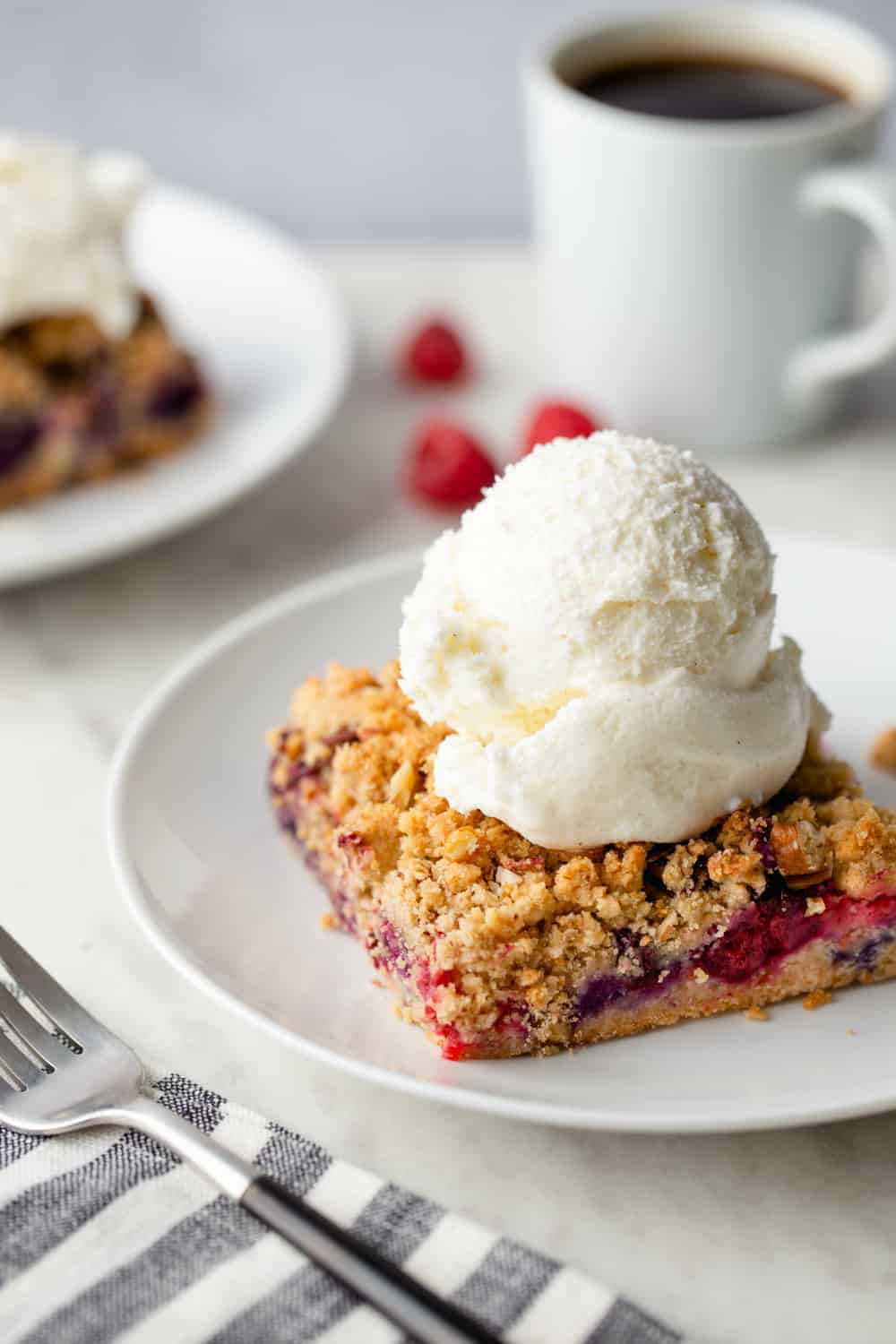 My kid has a bone to pick with Mother Nature.
All Elle wants is for the weather to be warm enough to wear her shorts and sandals. My little fashionista has had her summer outfits picked out for weeks and the weather just won't cooperate.
We'll have a day of sunny weather in the upper-60s and my sweet girl will get her hopes up for shorts-and-sandals weather. And then BOOM – we'll have snow.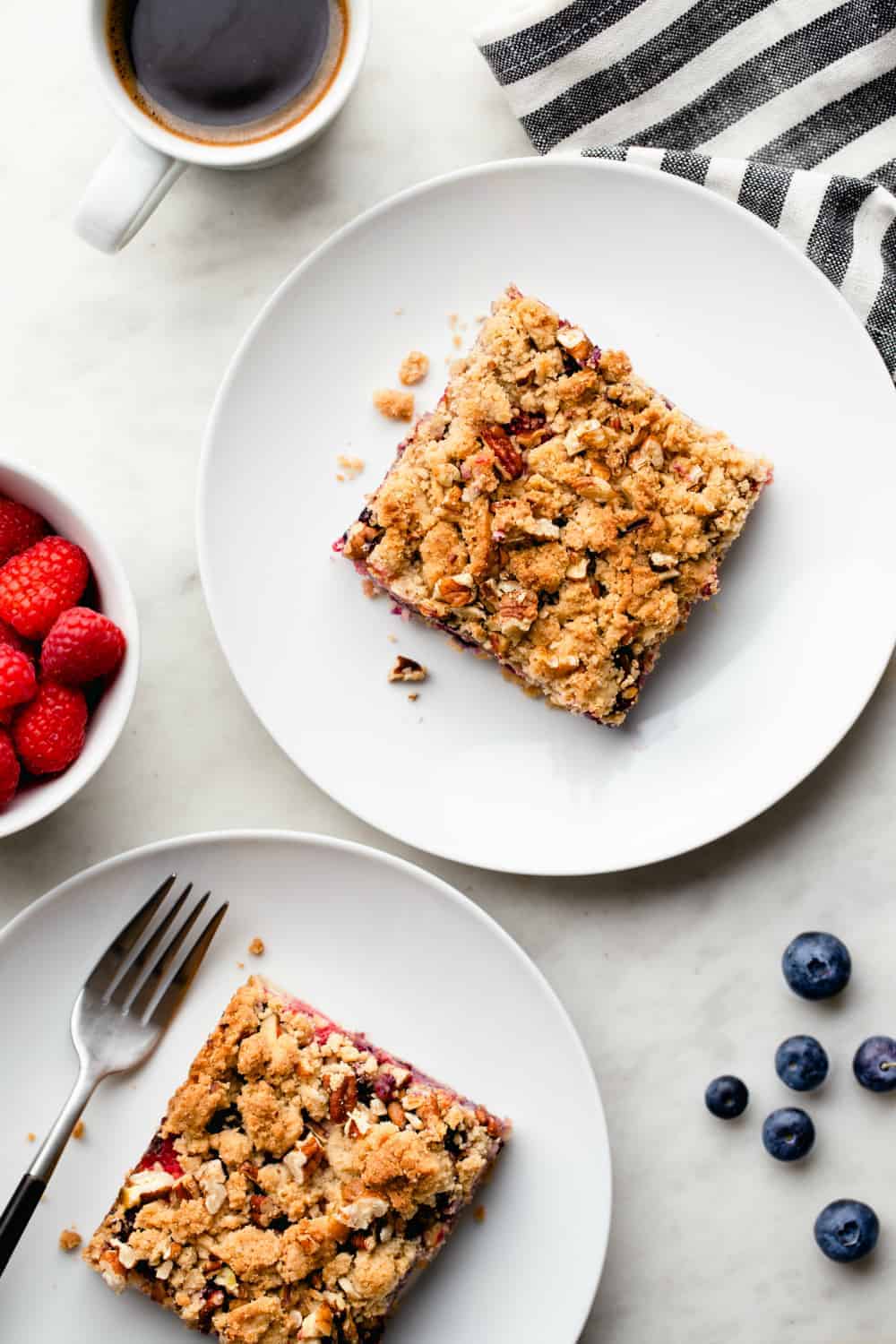 Seriously! It was 70 degrees last week and then this weekend we had snow.
I may not be able to make the weather cooperate outside of the house, but inside we can still pretend the weather is warm. We can will it to be spring if we bake enough Berry Crumble Bars, right?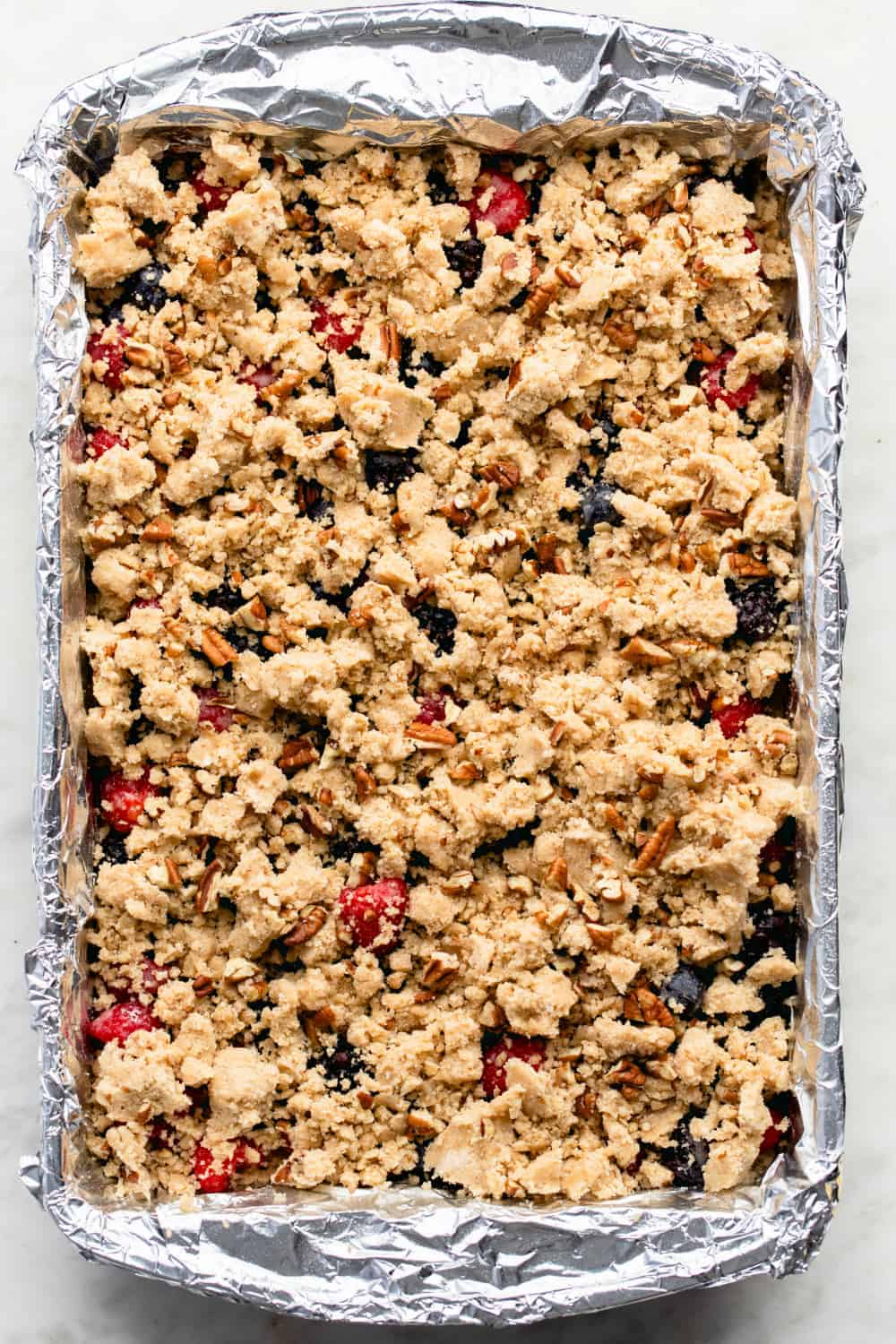 CRUMBLE BARS
Have you ever had a crumble bar?
Crumble bars, sometimes called crumb bars, are what you'd get if you combined a pie, a fruit crumble, and a cookie bar all in one. They are also easy to make because they use the same dough for the base and the topping.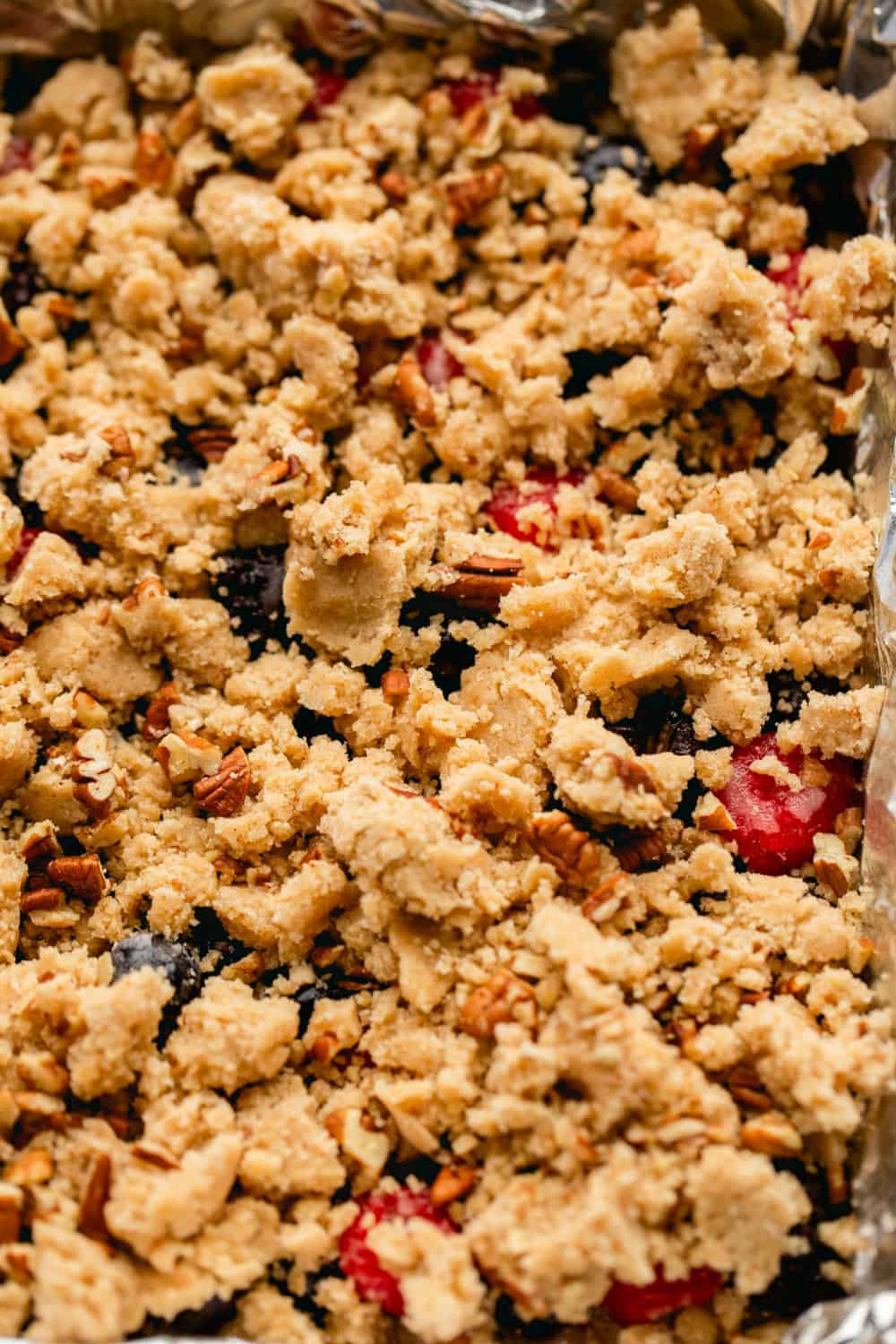 The dough for crumb bars is sort of a cross between a shortbread and a sugar cookie dough. Half of the dough gets pressed into the bottom of the pan. The filling goes on top, and then the rest of the dough gets "crumbled" on top.
The result is a bar that can be cut into larger pieces and served with ice cream on top or cut into smaller pieces and served like cookie bars.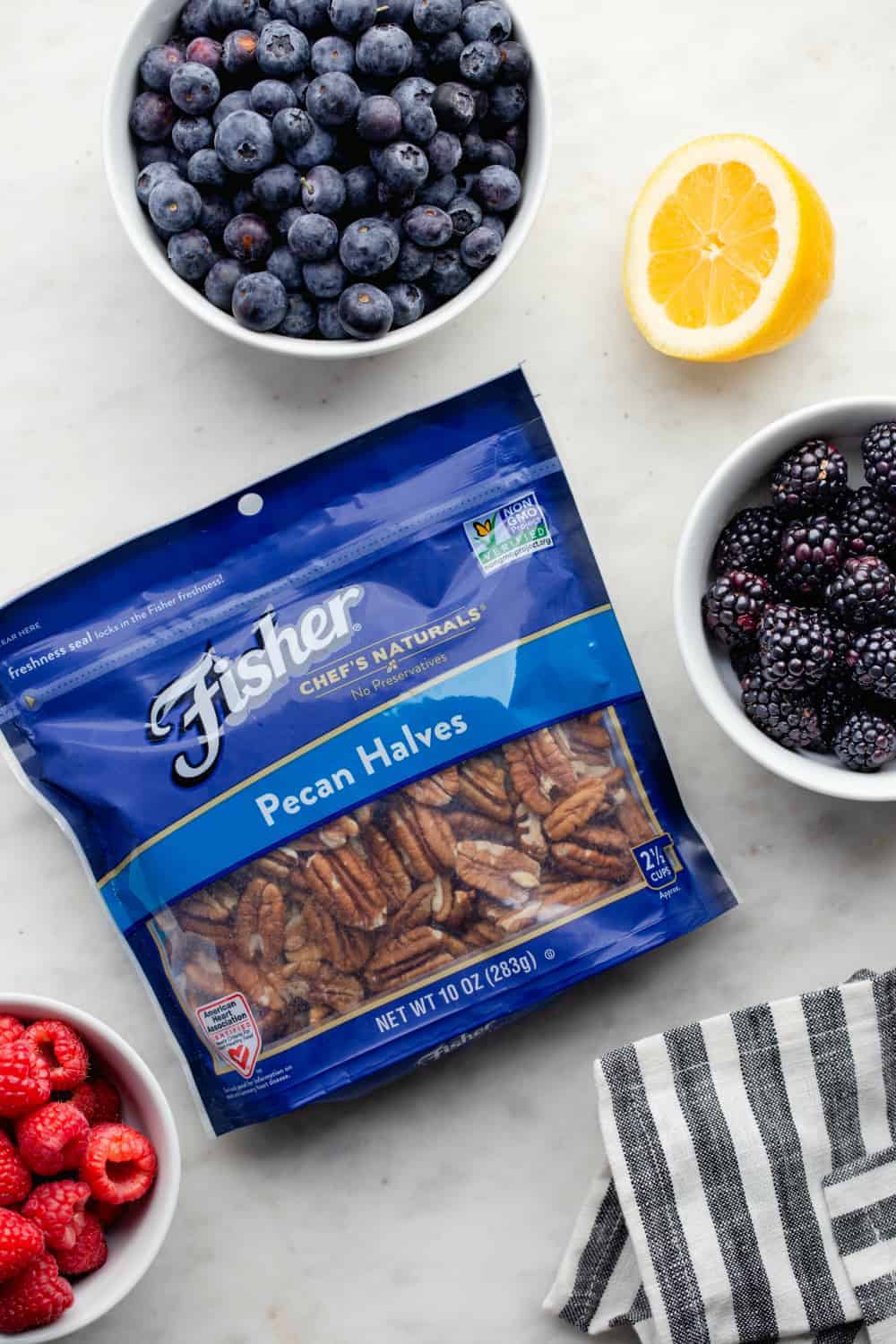 BERRY CRUMB BARS RECIPE
While I've made all kinds of crumble bars in the past, such as Apple Cranberry Crumble Bars for fall and Peach Crumb Bars for summer, mixed berries make up my favorite filling for spring.
To make these Berry Crumble Bars, I reached for my favorite combo of fresh blackberries, raspberries and blueberries. You could use any combination of fresh berries you like best, though. Just make sure you have about 4 cups total.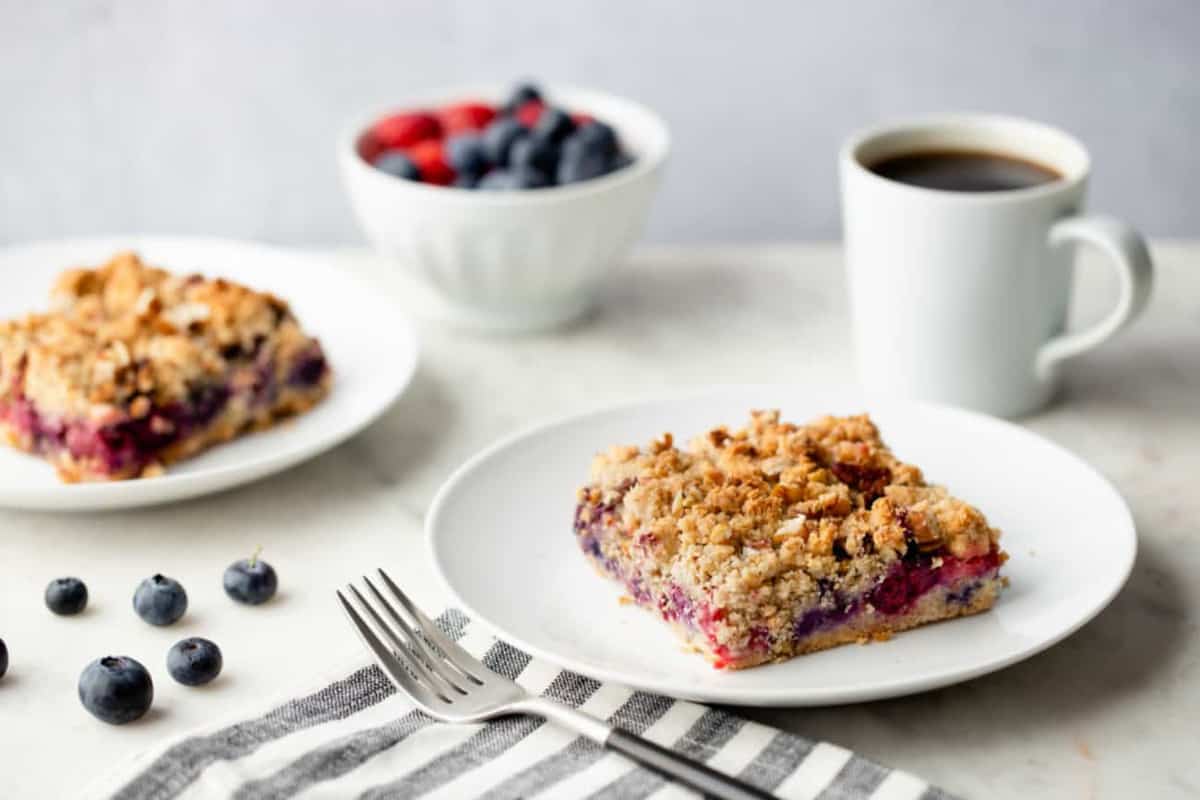 To give a bit more flavor and texture, I decided to add a handful of my favorite Fisher® Pecans to the topping of my Berry Crumble Bars. Nuts such as almonds, pecans and walnuts are a great addition to spring recipes, and the Fisher® Pecans definitely leveled up the crumble topping in this recipe.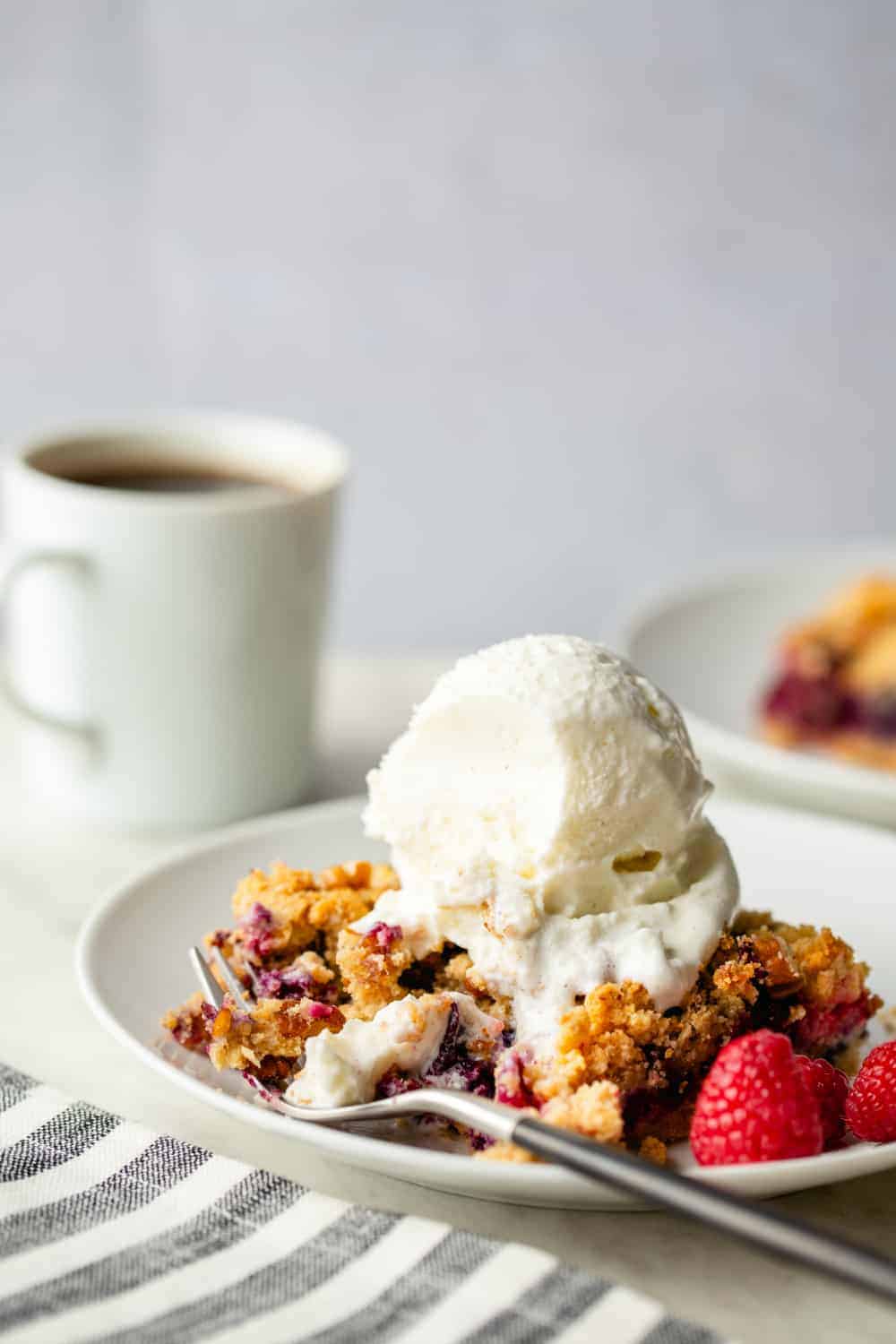 Not to mention that Fisher® nuts are always fresh right out of their shells, have no preservatives and are non-GMO Project Verified. The zip-top, stand-up bag keeps the nuts fresh for longer so I know their flavor will always match up to the fresh spring berries I'm using in my Berry Crumble Bars and all my spring baking.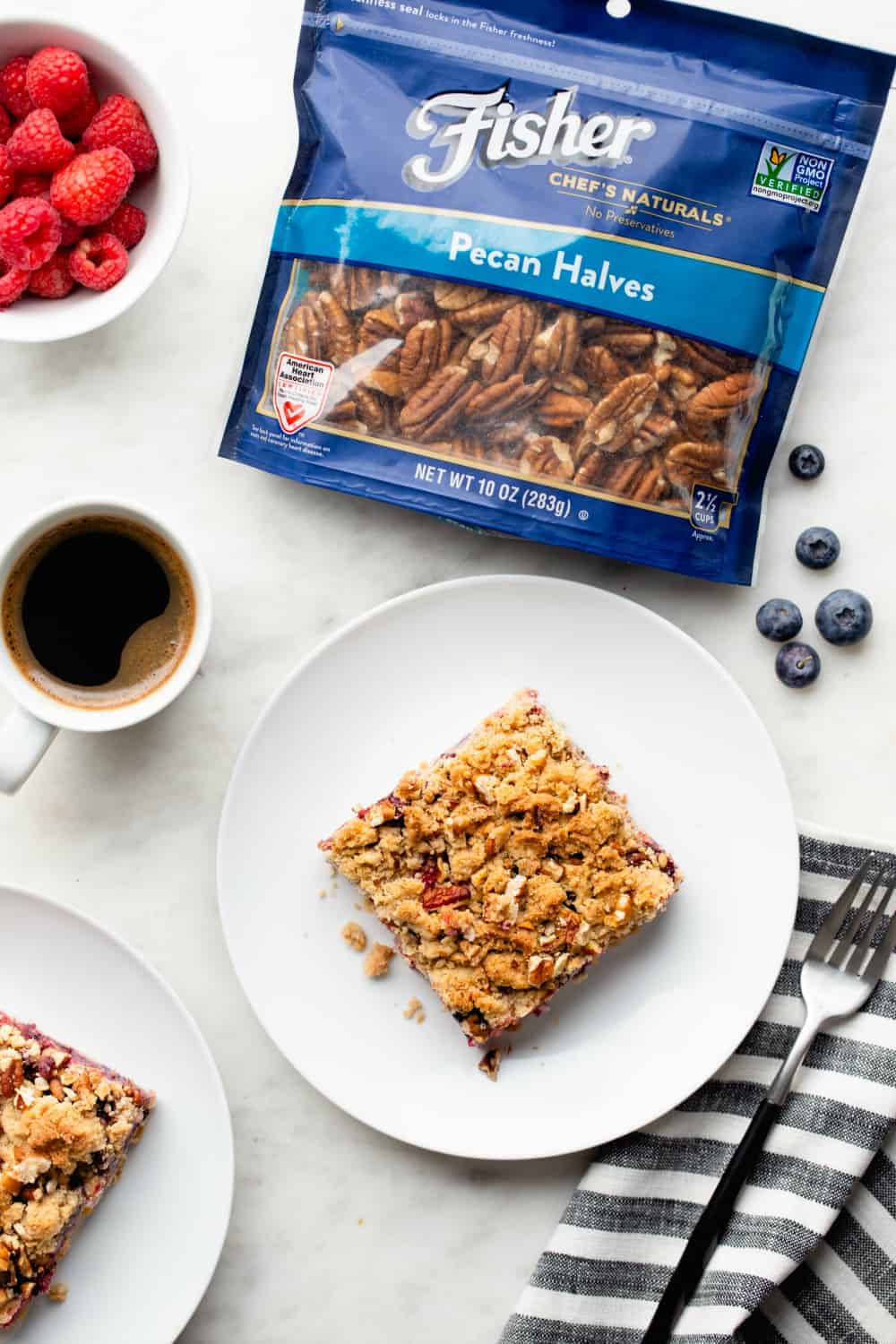 BERRY DESSERT RECIPES FOR SPRING
Berry Crumble Bars are really just the beginning when it comes to some of my favorite spring berry dessert recipes.
Tarts are beautiful for entertaining and perfect for topping with berries. Try Lemon Berry Mascarpone Tart, Strawberry Cream Cheese Tart, or Blueberry White Chocolate Tart.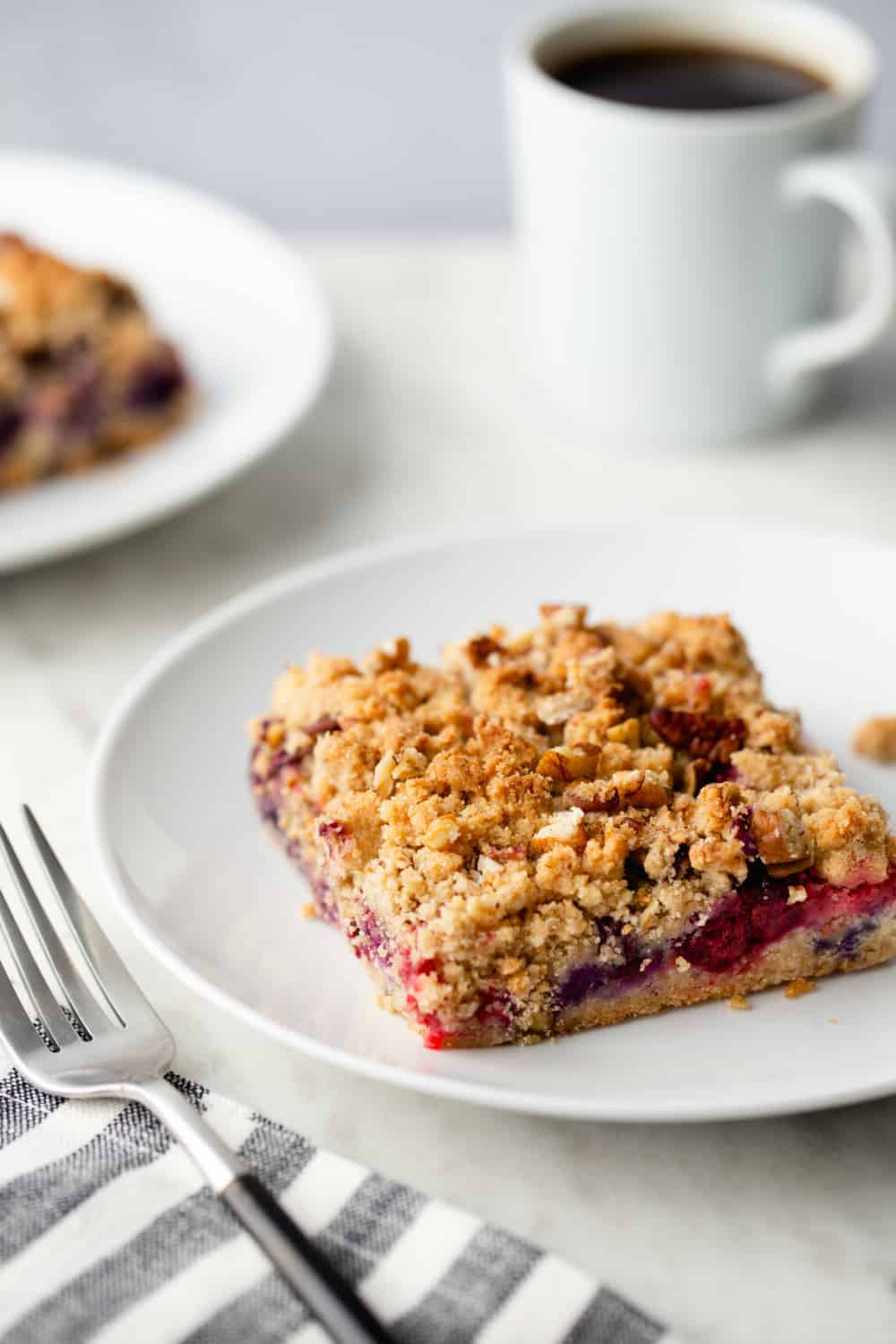 Blueberry Rhubarb Crisp and Mixed Berry Cobbler are both bursting with sweet berries and easy to make for a crowd. Try adding some Fisher® nuts to any berry crisp toppings!
And don't forget cookies and ice cream! Blueberry Muffin Top Cookies and Berry Cookie Cups are both great to pair with No Churn Roasted Berry Ice Cream.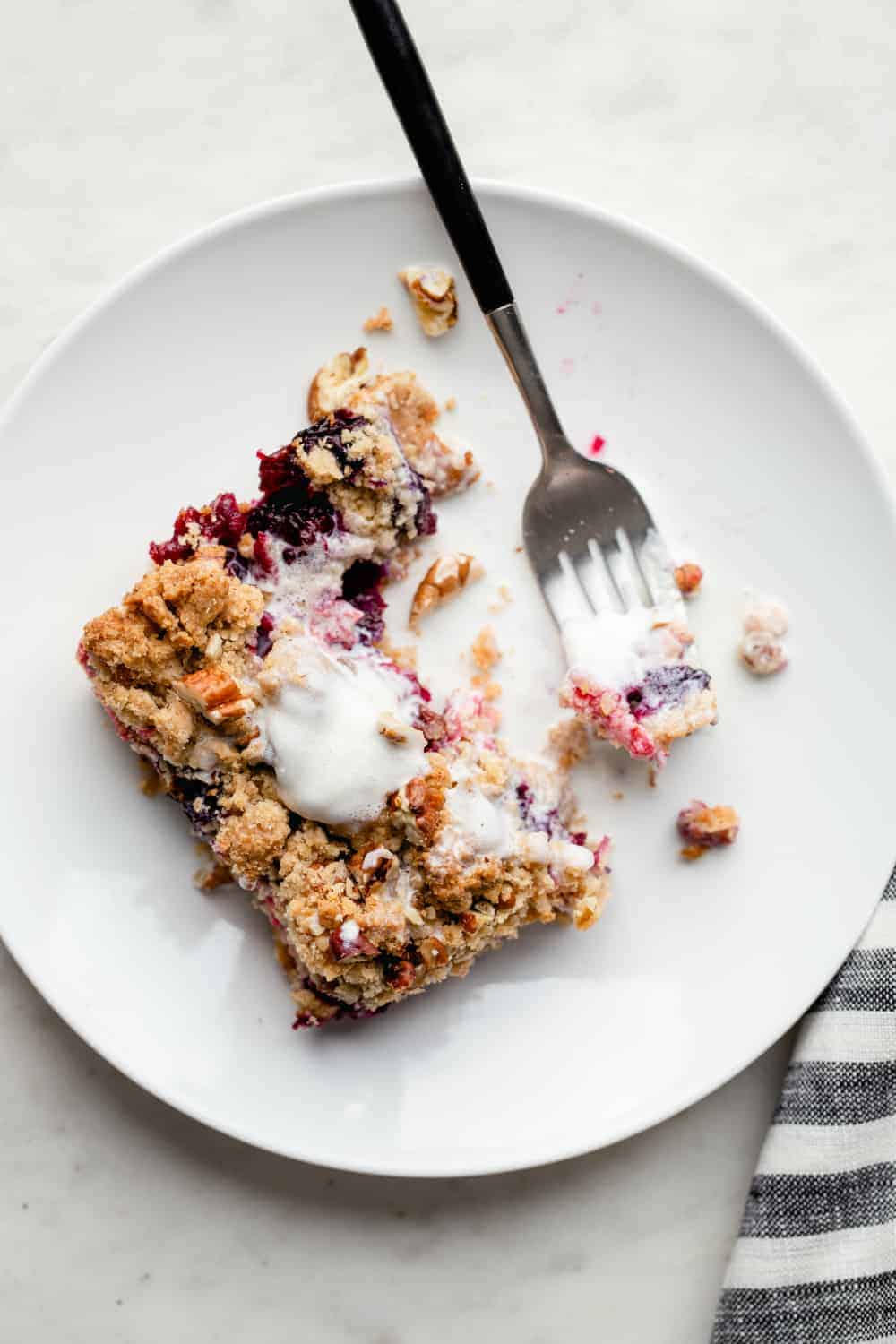 Whether you're hosting a party or attending a brunch this spring, berry-packed recipes such as Berry Crumble Bars will be a big hit.
Pick up Fisher® nuts at Walmart, both online and in-store, for all your spring baking.