Did you know that it's easy to make your own Butternut Squash Puree at home? This puree is simple and delicious, and as delicious on its own as it is mixed into other recipes!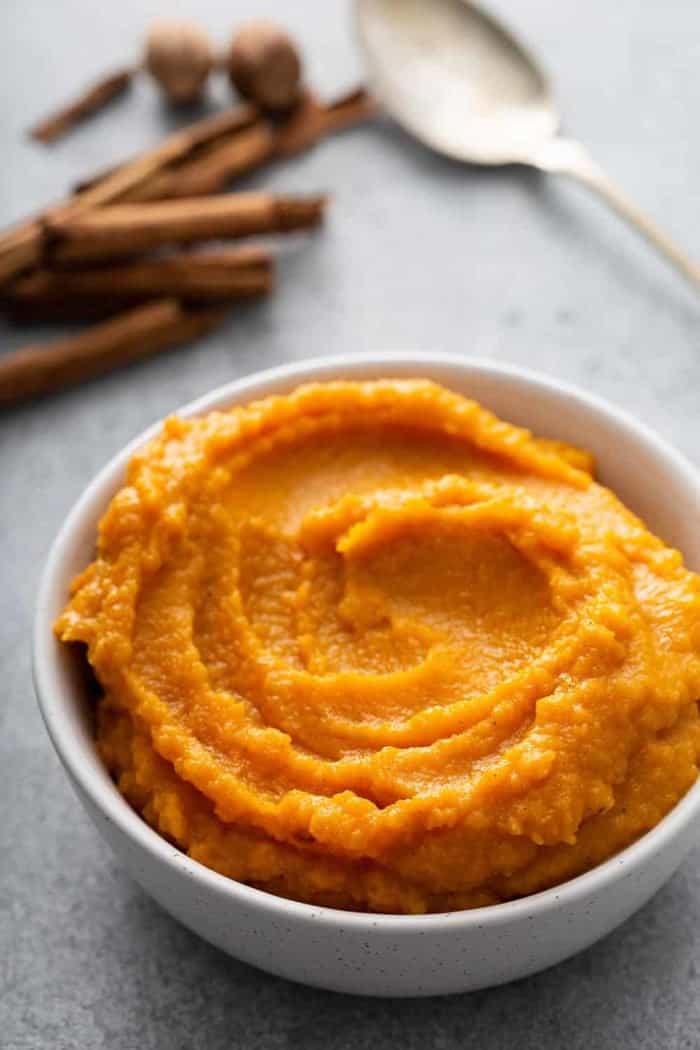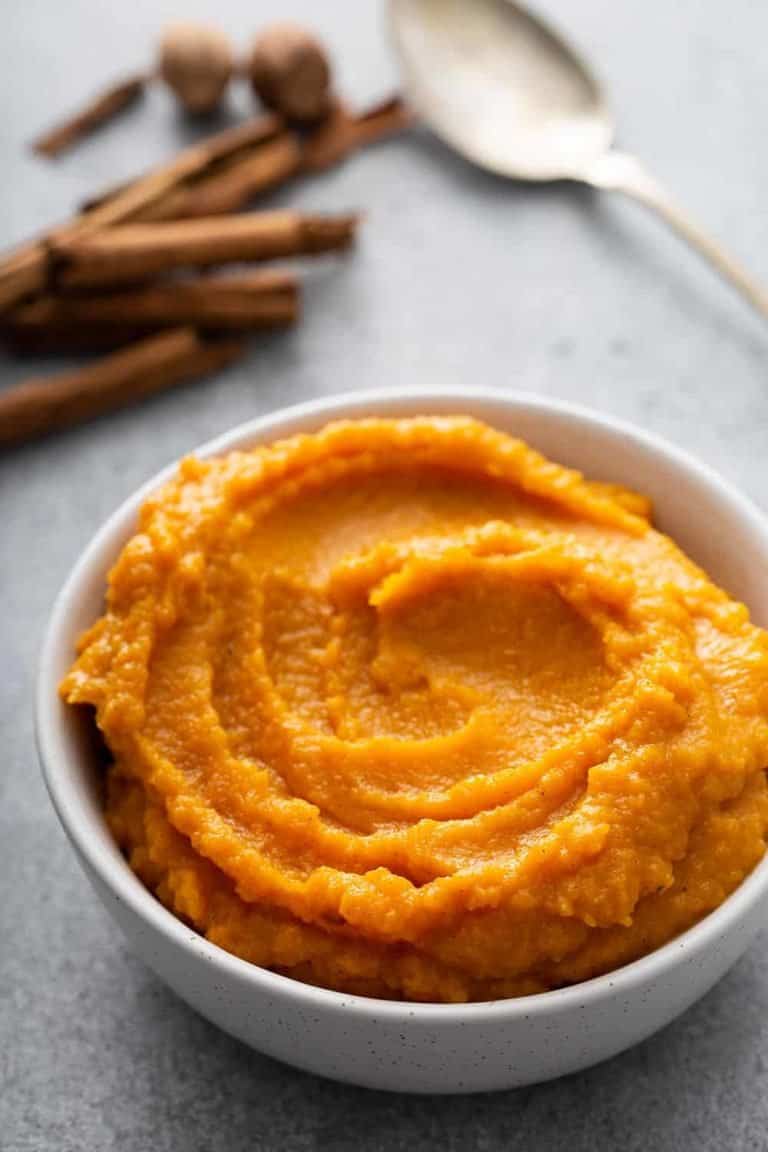 Well, it's still hot here in Ohio, so it doesn't exactly feel like fall yet.
But I am choosing to ignore that and continue living my best fall life until it's cool enough for boots and sweaters.
First step? Decorating my front porch. I may not be getting a ton of visitors right now, but that doesn't mean that anyone walking through the neighborhood can't enjoy some fall decor!
Second step? All the fall baked goods. I started with Apple Pie Bread and Apple Cinnamon Muffins, and now I'm on to butternut squash.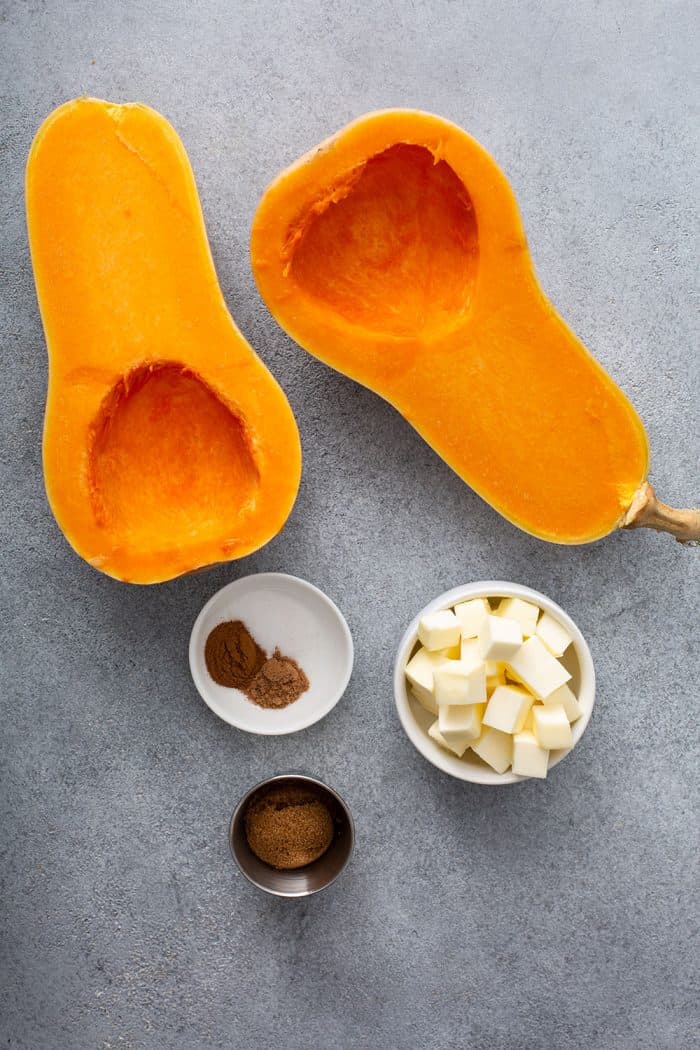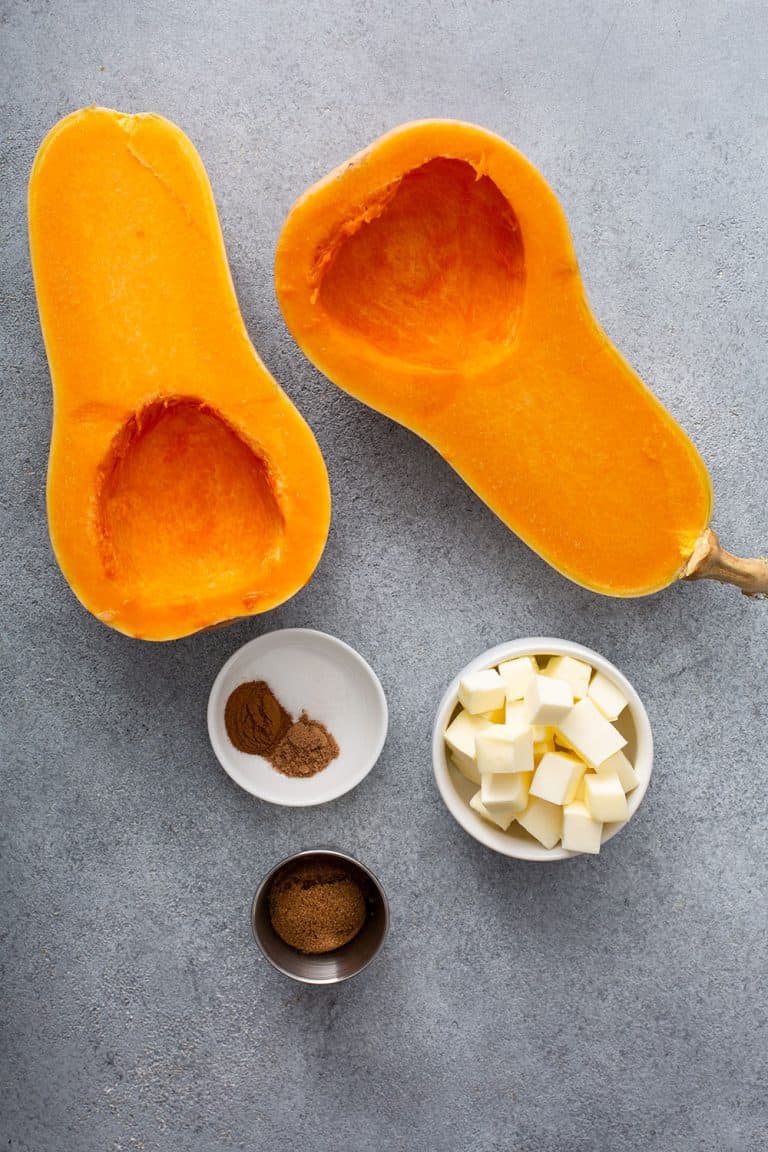 WHAT IS BUTTERNUT SQUASH PUREE?
Every once in a while, I like to share homemade versions of things you might normally buy at the store.
Staples like homemade taco seasoning, homemade cherry pie filling, salted caramel sauce, and pumpkin pie spice are all things I would have bought at the store once upon a time. But now I make them at home because they're so easy and the cost per serving is almost always cheaper.
Butternut Squash Puree is similar. Sure, you can buy canned or frozen butternut squash puree at the store, but making it yourself is just as easy!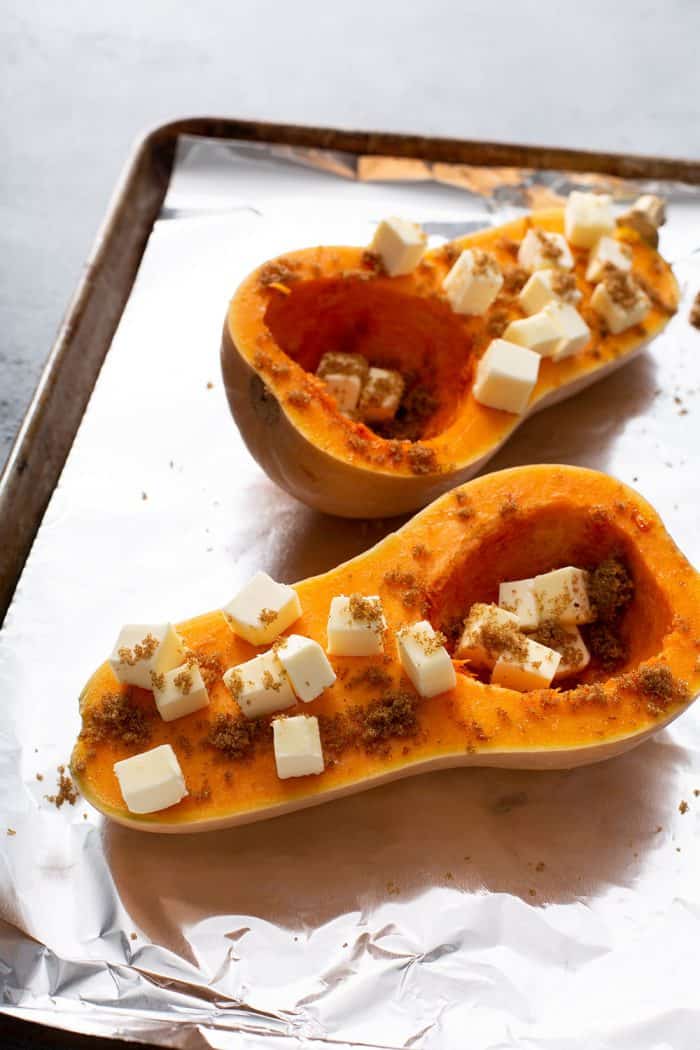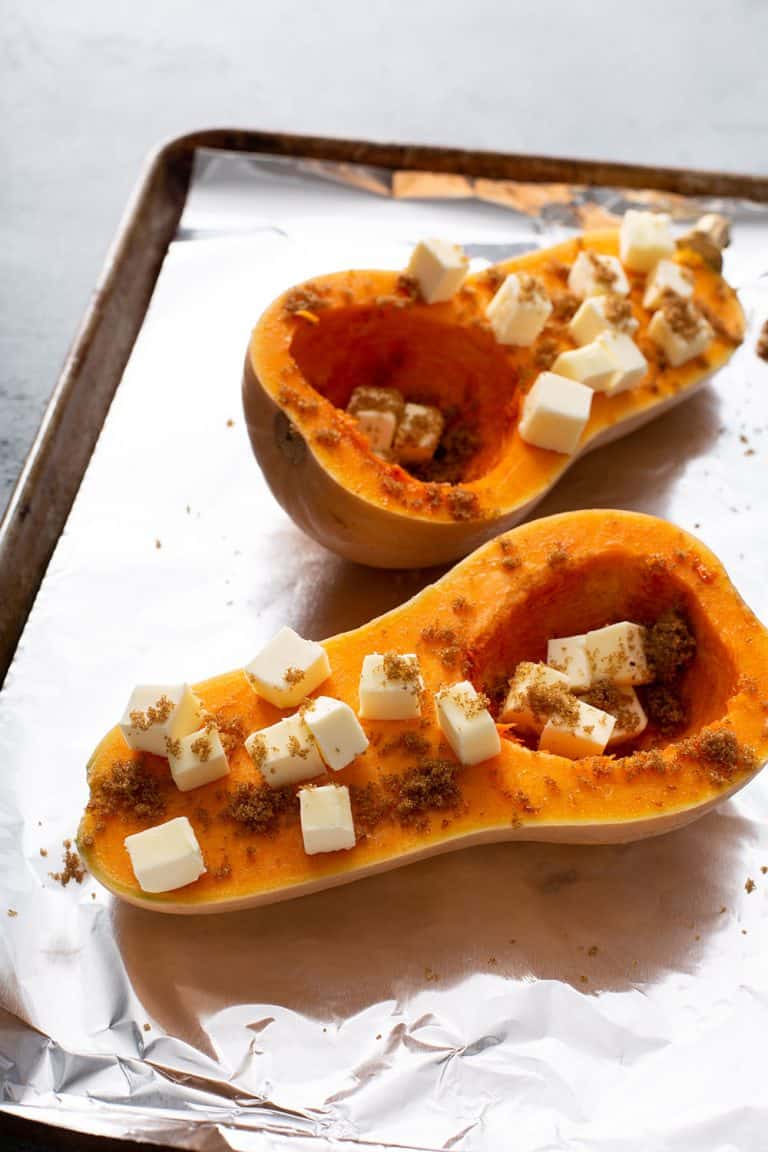 Most of the squash puree you buy will be unseasoned – it is simply cooked and pureed butternut squash.
Because we hold the power when we make stuff at home, though, I like adding some sweetness and flavor to my puree with butter, brown sugar, and spices.
If you want a simple puree, though, simply leave out the sugar and spices! It's as easy as that.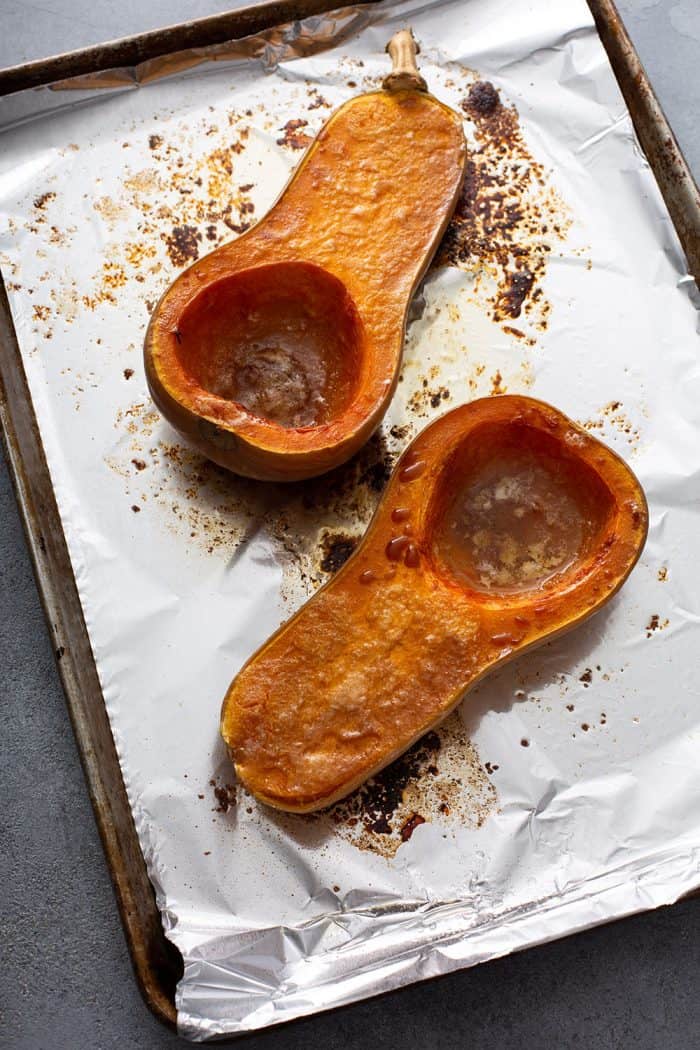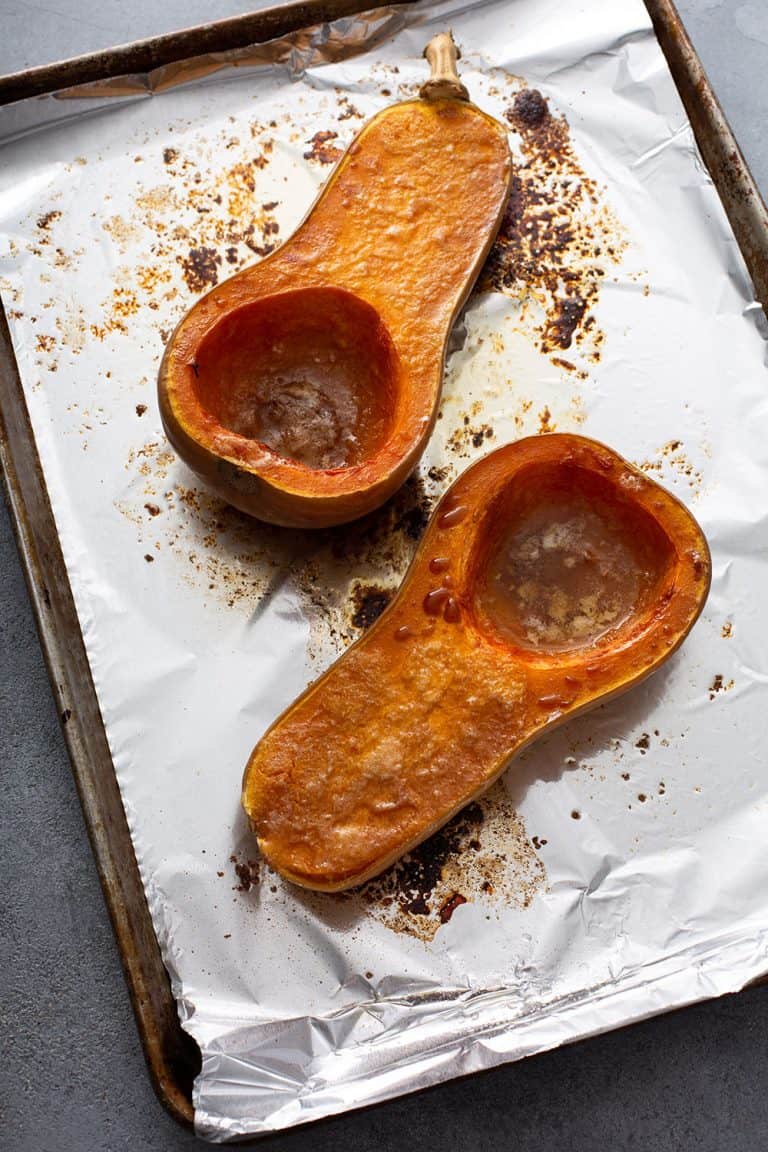 HOW TO MAKE BUTTERNUT SQUASH PUREE
Start by slicing a large butternut squash in half lengthwise and scoop out and toss the seeds.
Place the squash cut side up on a foil-lined baking sheet. Top the halves evenly with the butter and brown sugar, then roast for about an hour.
You'll know the squash is done when a knife goes into the thickest part of the squash without any resistance.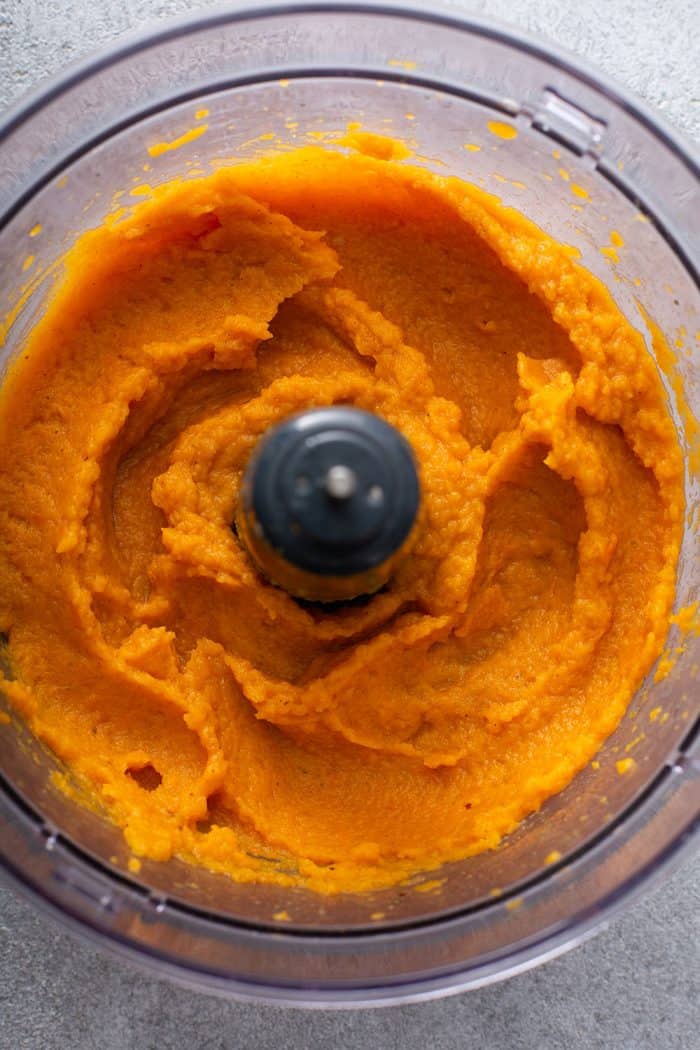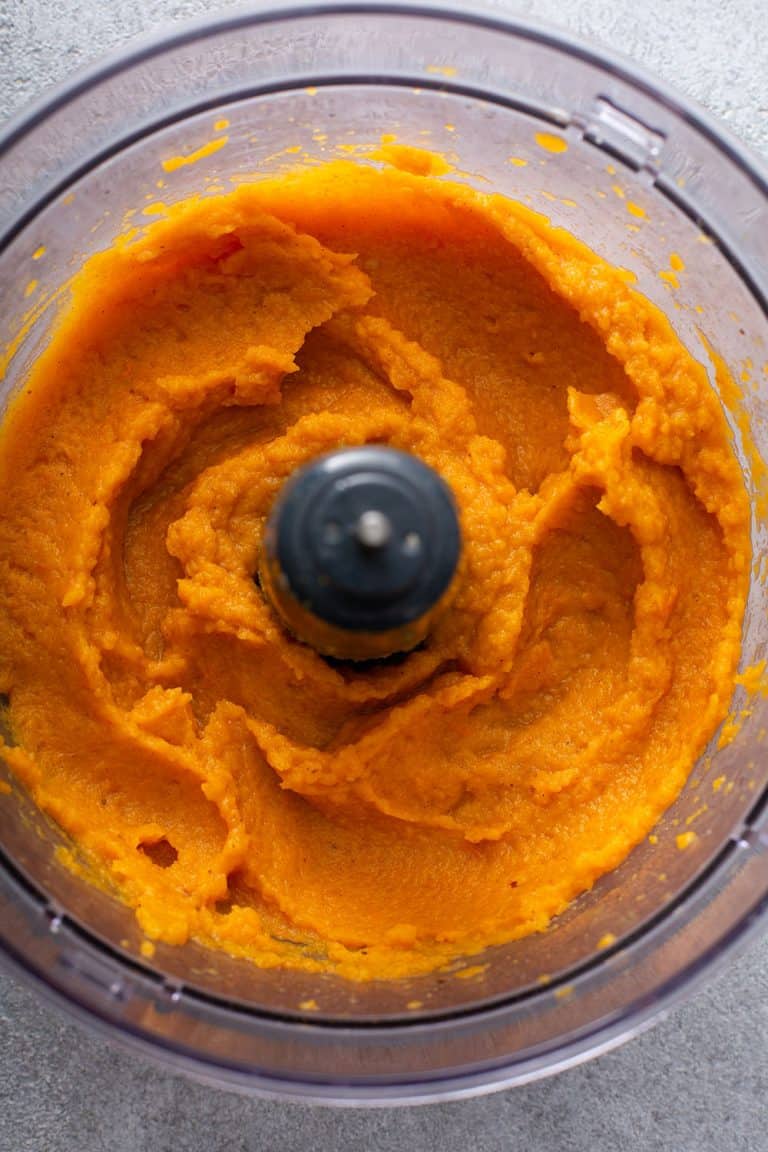 After removing the squash from the oven, let it cool for a few minutes so it isn't too hot to handle. You can then scoop out the flesh into a food processor or blender.
Make sure you include the sweet, sugary butter that will have formed in the cavities of the squash! This stuff is liquid gold.
Add the seasonings and puree the squash until silky smooth.
Because squash can vary in size, it's important to give it a taste and adjust the seasonings as necessary, especially if you're serving this puree as a side dish.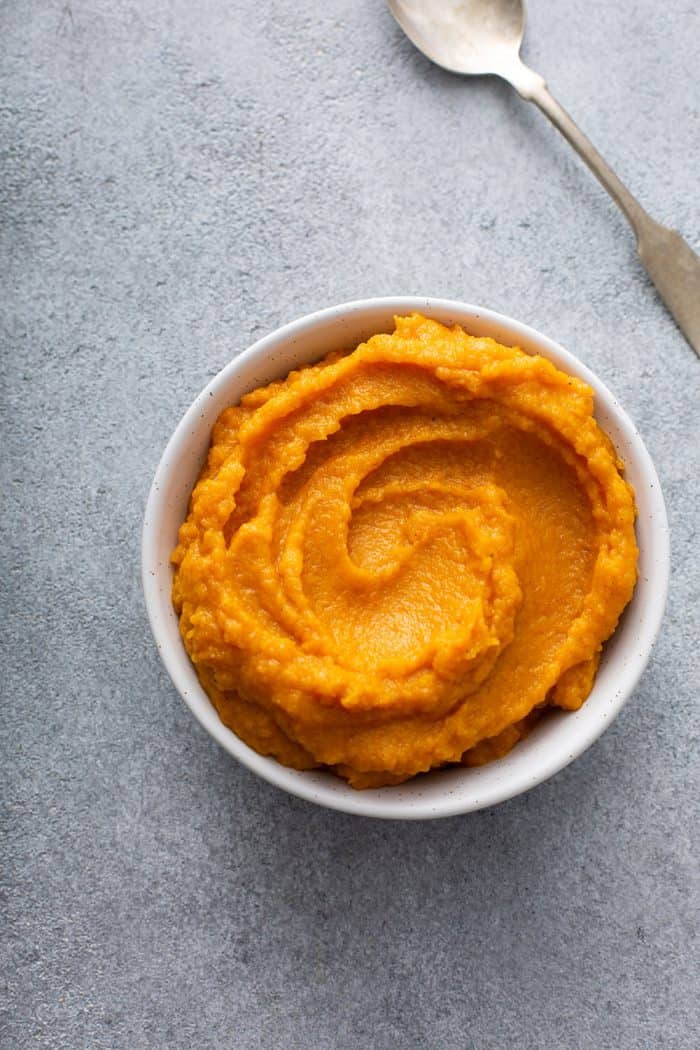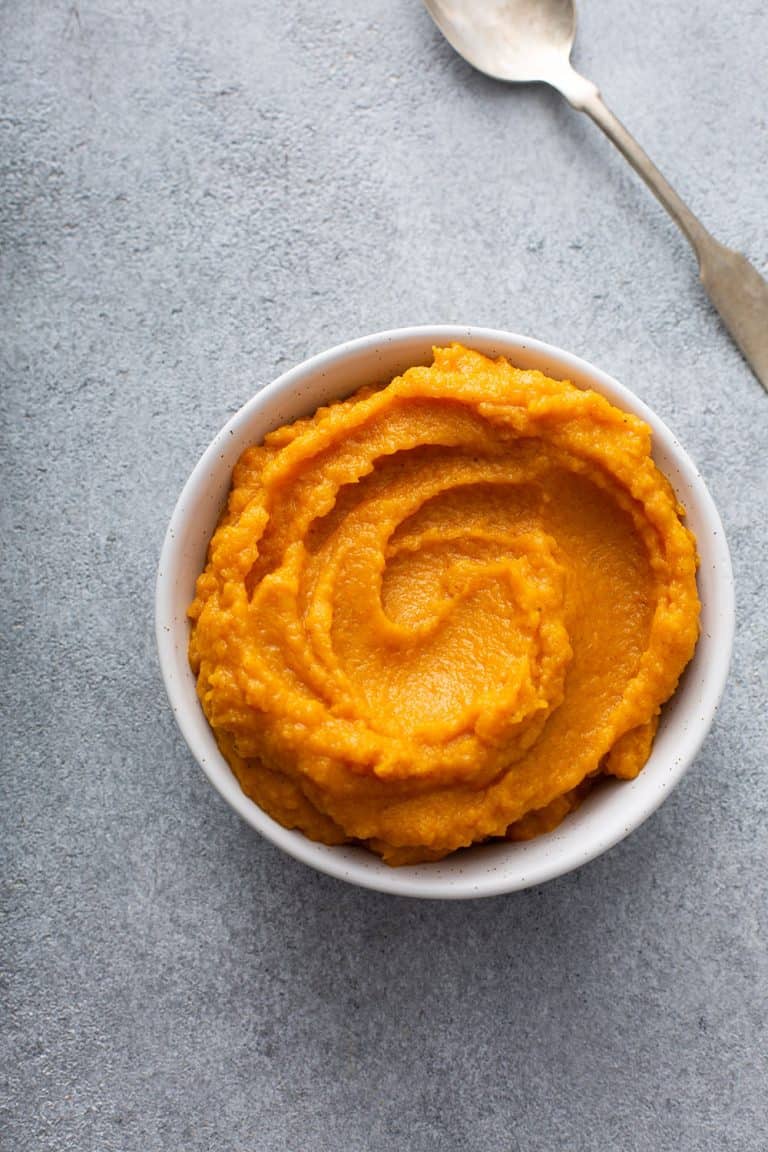 HOW TO FREEZE BUTTERNUT SQUASH PUREE
One of the best things about making your own puree is that you can make a bunch in the fall and winter when butternut squash are at their peak and freeze it for later.
If you have a lot of room in your freezer, you can pop portions of the puree into freezer-safe reusable containers. I like to do 1-cup portions.
If you don't have a lot of room in your freezer, I suggest using freezer bags instead. Add 1 or 2-cup portions or the puree to a bag, squeeze out the air, and zip it closed.
Then you can flatten the puree within the bag, making it easy to stack the bags in the freezer!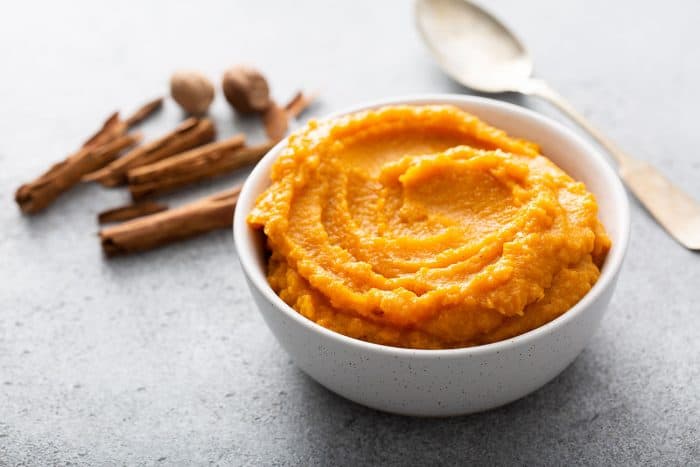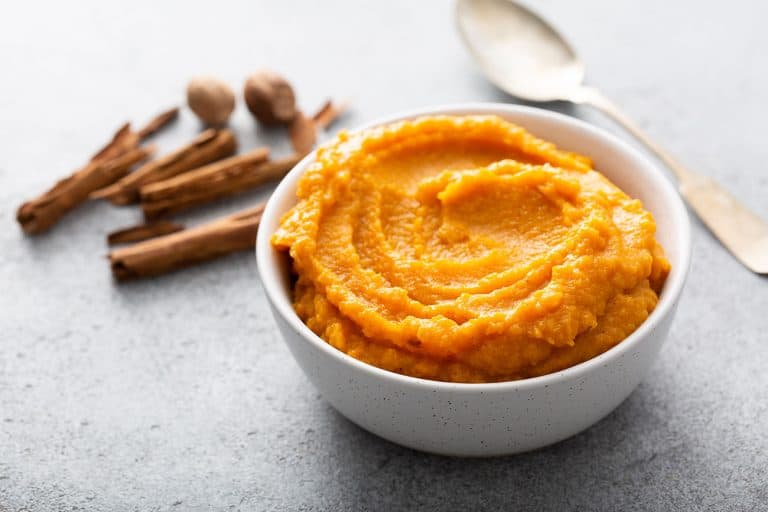 USES FOR BUTTERNUT SQUASH PUREE
So how exactly do you use this homemade squash puree?
I love to serve this puree as a side dish to roast chicken or baked pork chops alongside Cauliflower Gratin and a big salad.
But you can also use this puree recipe as written in my Butternut Squash Bread – and highly recommend that you give it a try.