When you have homemade taco seasoning in your pantry, you never have to worry about running out on Taco Tuesday! This flavorful and versatile mix will quickly become a staple in your kitchen.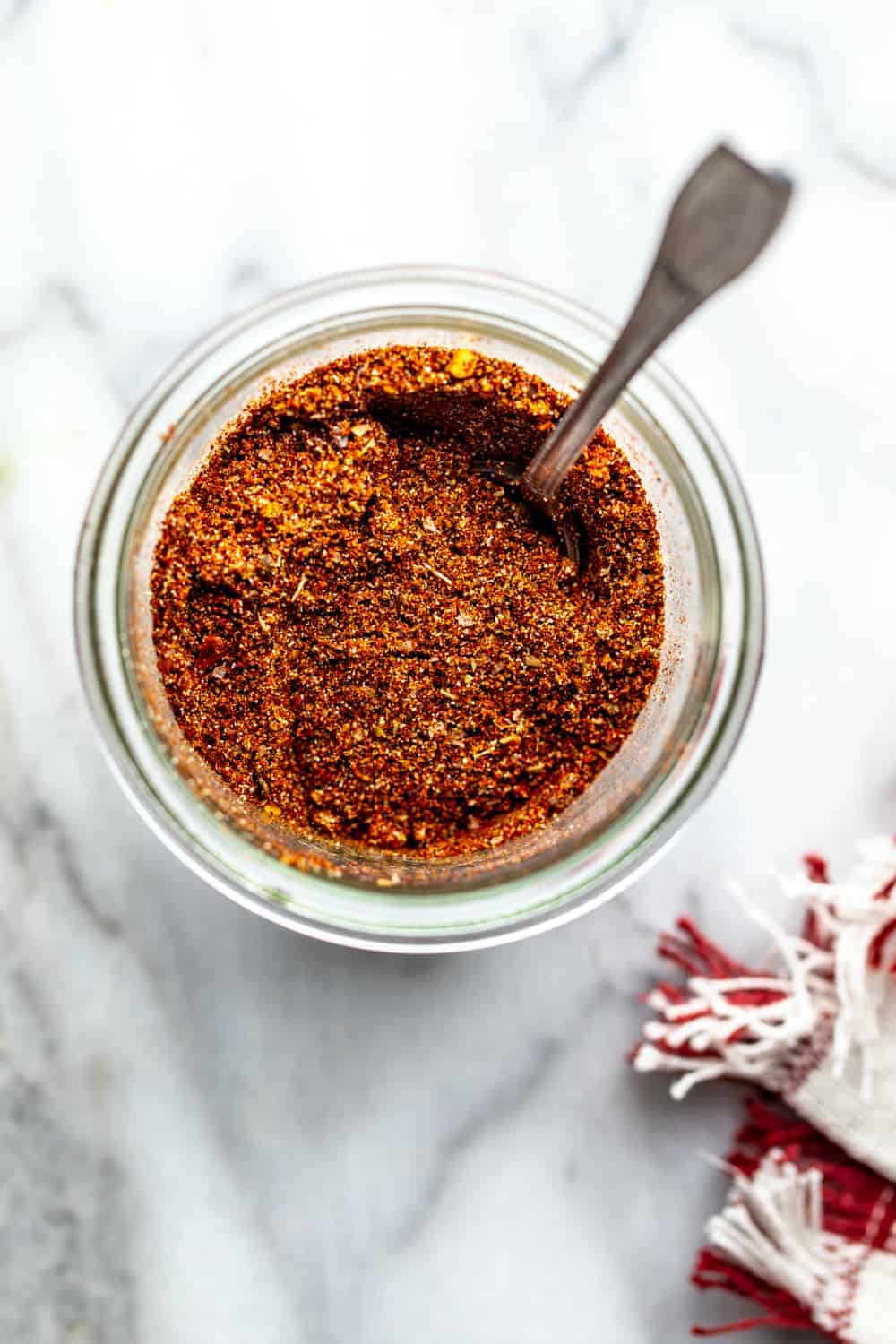 I'm not sure what the weather is like in your neck of the woods, but it's downright swampy here in Ohio.
I'm not even exaggerating when I tell you it has been raining for weeks.
It's so bad that my dad can't even put his boat at his dock because the dock is completely submerged.
I had to invest in two large umbrellas because regular sized umbrellas were just no longer cutting it here in the swampland.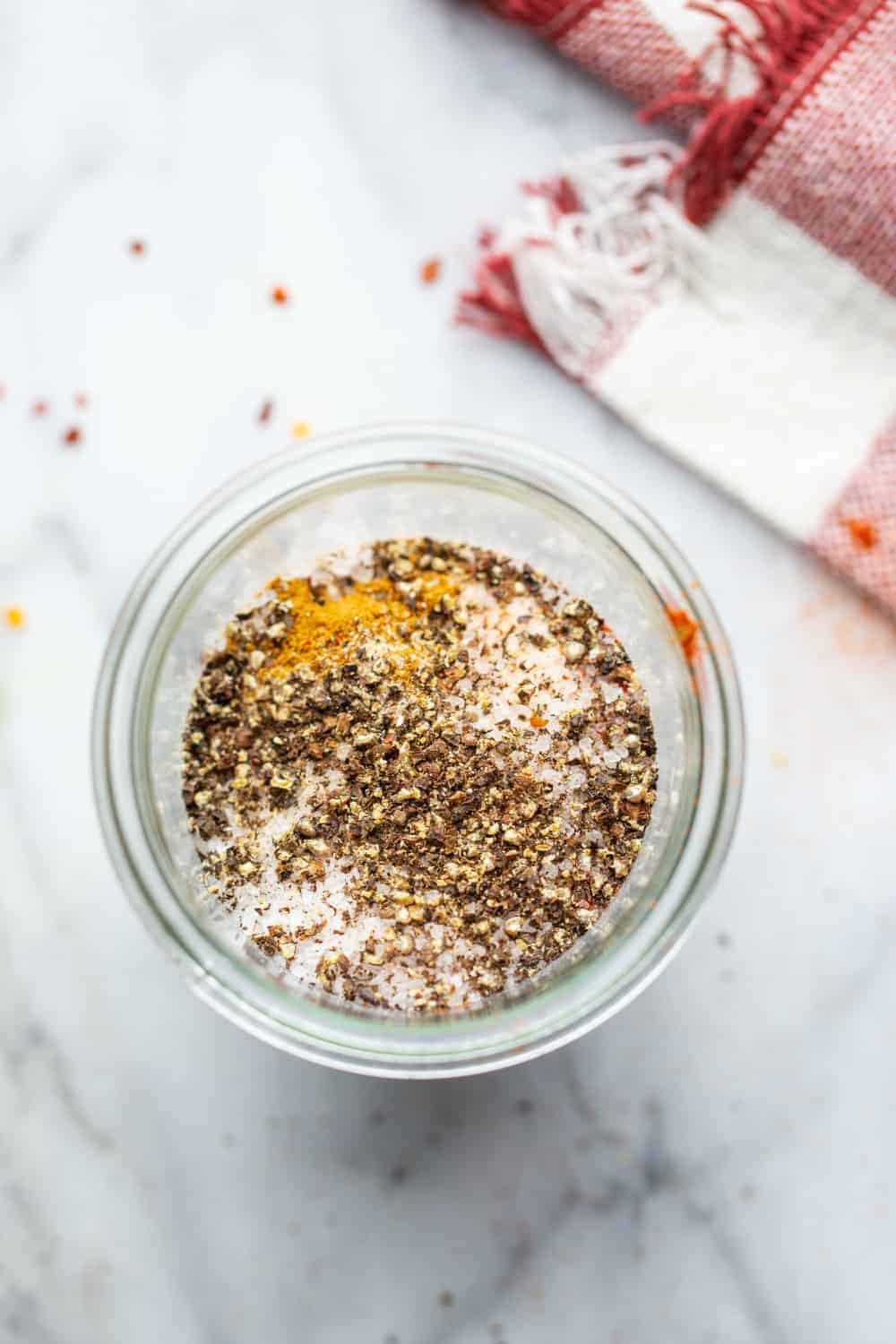 Needless to say, it doesn't feel much like summer. More like early fall, except with loads of mosquitos and a disgusting thickness to the air even though it's only been in the high sixties.
Since we rely heavily on our grill during the summer months, we've been having to get a little more creative in the dinner department. Let's be real, no one wants to grill in the rain even if you do have a cute, giant umbrella overhead.
Since our summer staples like Grilled Garlic Basil Shrimp, Sweet and Spicy Beef Kebobs, burgers and grilled chicken breasts are pretty much out of the question for the foreseeable future, we're eating all the tacos.
Because for one, tacos are amazing, and for two, tacos are super easy. And quite frankly, I'm all about that easy summer life right now.
As long as I have the essentials like taco shells, shredded lettuce, cheese and my homemade taco seasoning, we're good to go.

WHY DIY TACO SEASONING IS THE BEST
There is nothing worse than being in the middle of making a recipe only to realize that you're out of a key ingredient.
This has happened to me an embarrassing number of times. But these moments of pantry inconvenience have resulted in a number of my favorite recipes, including my favorite pumpkin pie spice, apple pie spice and chai spice blend.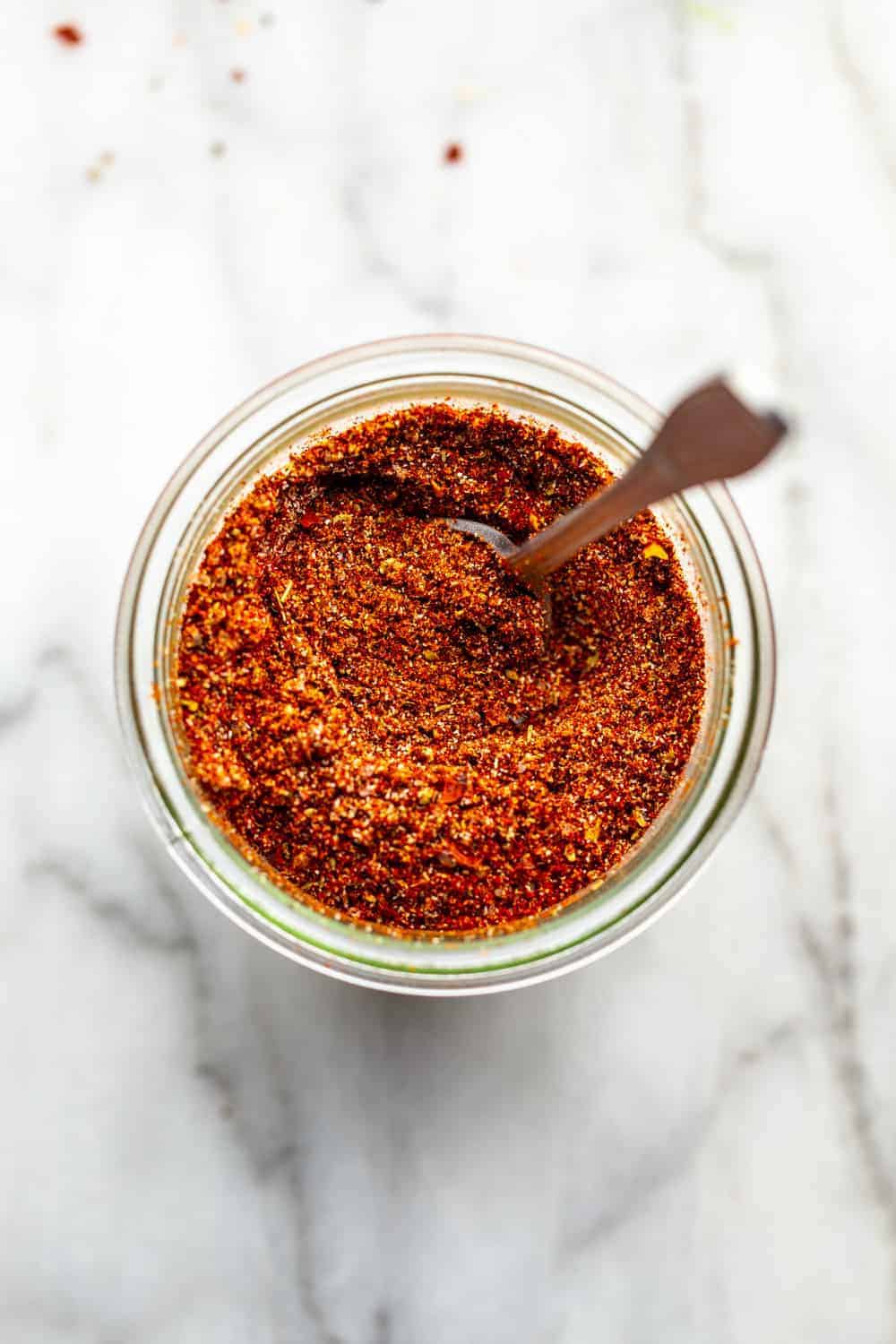 I figured there had to be a way to make homemade taco seasoning, too. After all, I might as well avoid any future Taco Tuesday mishaps, right?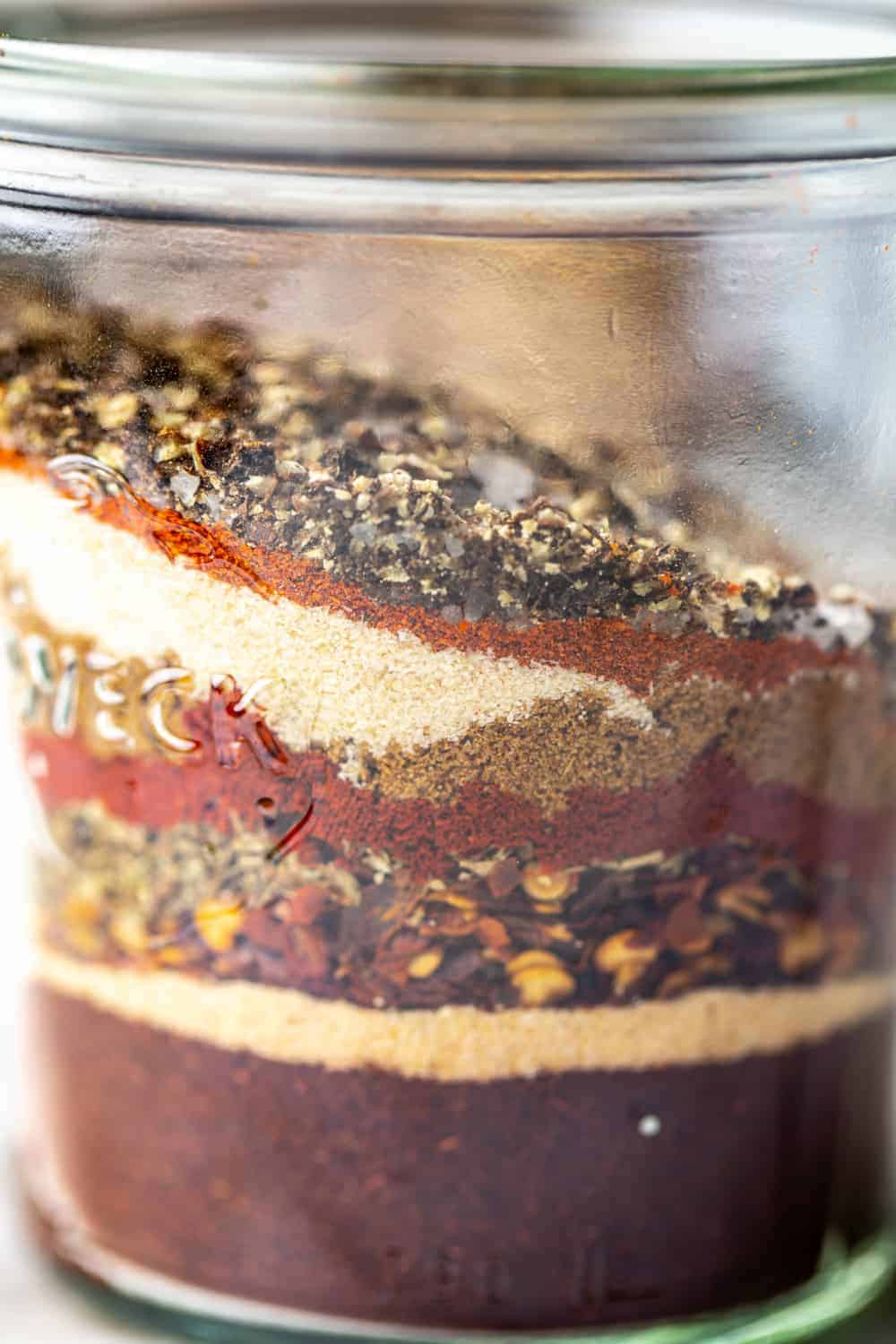 A quick visit to Google told me I was only a few minutes away from a flavorful homemade taco seasoning.
A little recipe tweaking told me I was able to control the level of heat and the salt content from making my own spice mix and my tacos have never been the same.
Now whenever I made my own taco seasoning, I make a large batch and store it in my spice cabinet for everything under the sun.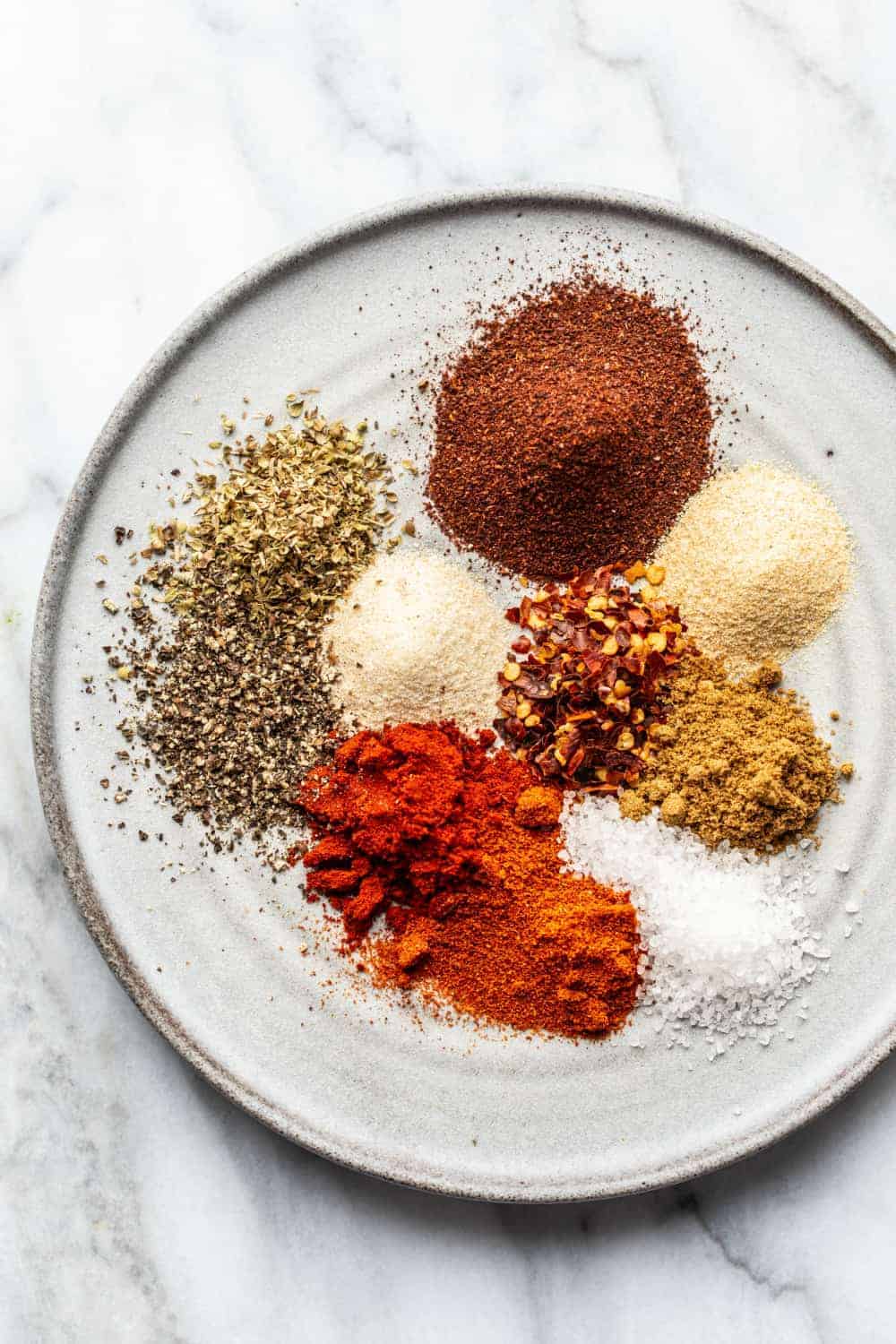 HOW CAN YOU USE TACO SEASONING?
This perfect taco seasoning has become something of a multipurpose spice blend in our house.
Obviously it is great for making tacos any night of the week. But I like to add it to everything from spicy taco cheese ball to 7-layer dip to roasted potatoes.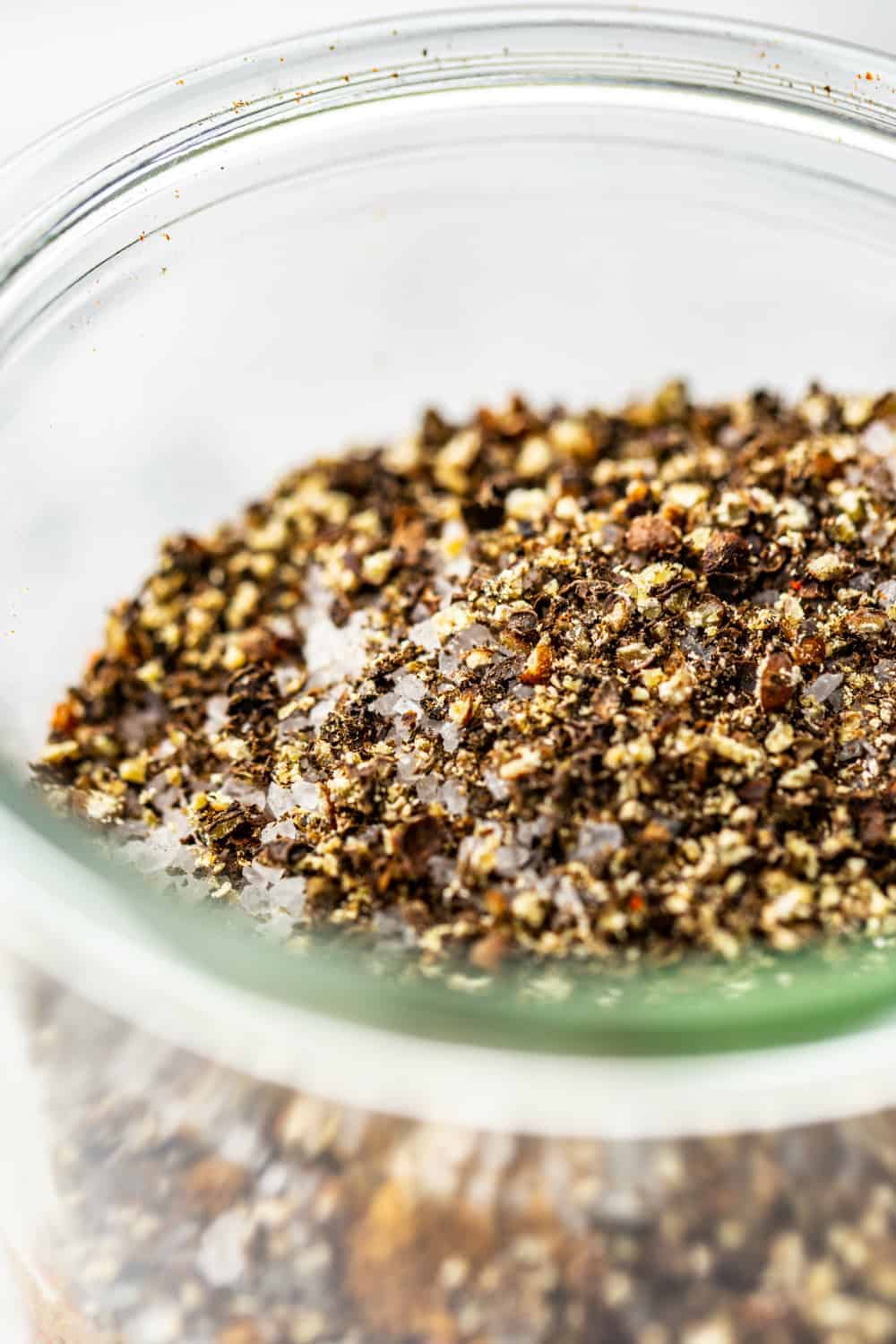 I even like to use it as homemade chili seasoning, too.
Gasp! Yes. I know it's controversial, but I like to use the same mix for tacos and chili.
I've found that taco and chili seasonings are usually so similar in flavor that it made sense to consolidate them in my pantry and use this mix for both!
So I add it to hearty chili when the weather gets cold.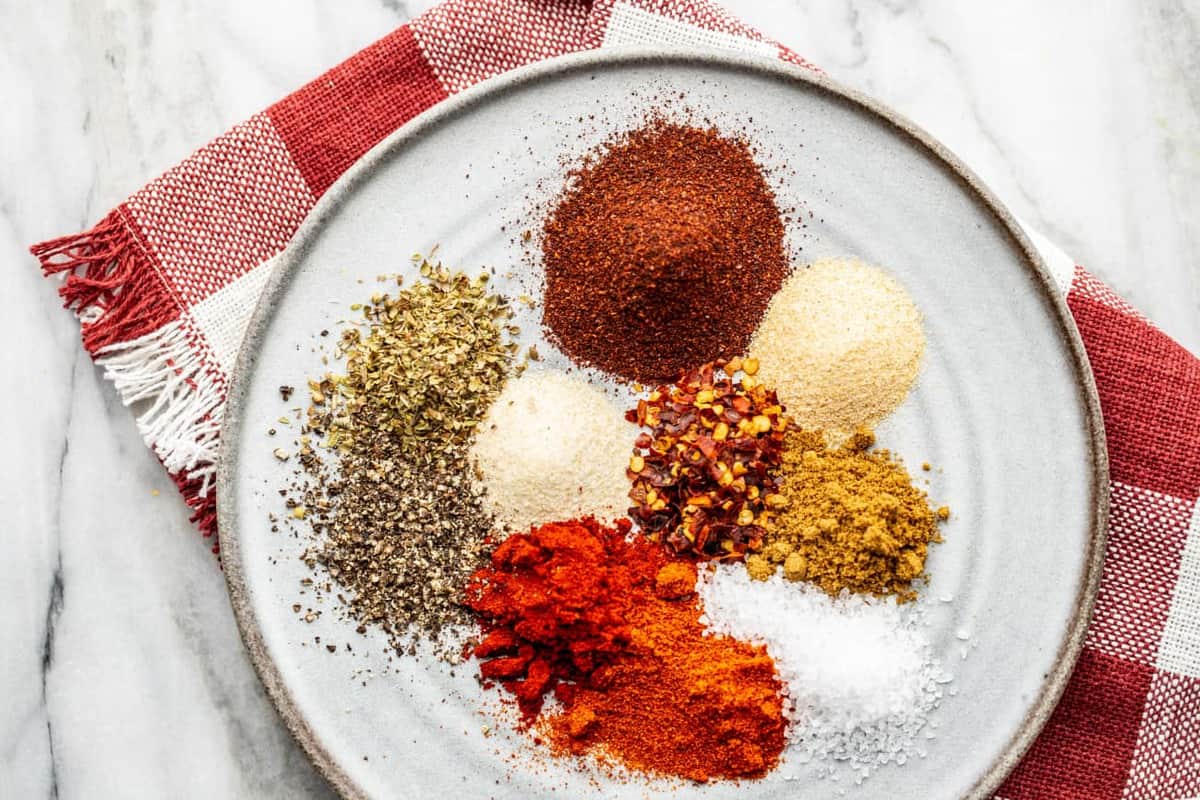 Turns out, being well prepared with flavorful homemade spice blends in your pantry can lend lots of flavor to nearly any recipe you make.