The holidays are right around the corner, so what better way to prepare for all that baking than with a fun, creative and FREE Craftsy class on Modern Buttercream!
Yes, this class is completely free, so all you have to do is sign up and you'll be creating gorgeous buttercream covered cakes, cookies and cupcakes in no time.
It's no surprise that I absolutely love buttercream. If you've ever browsed the cupcake category here on MBA, you'll notice loads of variations on American-Style Buttercream. This is simply a combination of butter, confectioners' (powdered) sugar and a bit of milk or cream. It's super simple and incredibly delicious.
The reason I am was interested in the Modern Buttercream class on Craftsy was because the instructor, Joshua John Russell focuses on Swiss Meringue Buttercream – which if I'm being honest, really intimidated me.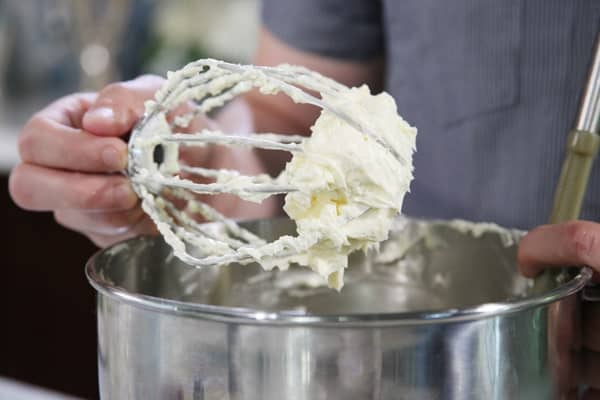 If you're not familiar with Craftsy, it's pretty much my favorite place to learn new techniques and recipes. The amazing thing about Craftsy is that you can learn at your own pace with easy-to-follow video lessons that you can access on your computer and mobile device anytime – forever. When you're learning new techniques and loads of information, it's invaluable to be able to bookmark your favorite tips and tricks and return to them as often as I want. Plus, you can learn how make delicious buttercream from the comfort of your own home.
If you've never had Swiss Meringue Buttercream, it's a luxurious, silky, and delicious buttercream that is made by whisking butter into a sugary meringue mixture. Yes, meringue is involved, but it's so much easier than it sounds – I promise!
Joshua John Russell will walk you through every step of making Swiss Meringue Buttercream from dissolving sugar into egg whites to adding copious amounts of butter and whipping it until it transforms into an incredibly smooth topping that is perfect for cakes, cupcakes, cookies and more. He even gives you tips if you live in a warmer climate to make sure your buttercream holds its shape on those warm days.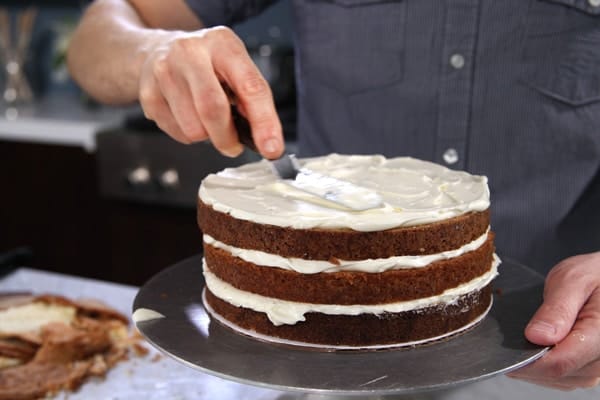 Joshua John Russell then teaches you how to assemble and decorate a layered cake – which is also something that intimidated me a bit. He immediately made me feel at ease with his easy to follow tricks and techniques. There's a lot of information in this class, so being able to take notes and refer to the provided course materials is pretty great.
Head over to Craftsy and sign up for this FREE Modern Buttercream Class.
I can't wait to share more cupcakes with you that feature Swiss Meringue Buttercream instead of my old standby. I'm starting to think of all the flavor combinations we can try, and let me tell you – I'm excited!
Disclosure: My Baking Addiction has partnered with Craftsy to share a variety of classes with our readers. This post is sponsored by Craftsy; however, the views and opinions expressed on My Baking Addiction are my own, and based upon my experiences with Craftsy classes. Thank you for supporting Craftsy and the brands that continue to make My Baking Addiction possible.