Pineapple Cake is bursting with sweet pineapple and topped with cream cheese frosting for a moist, summery cake perfect for any occasion. Add in some coconut for an extra tropical flavor!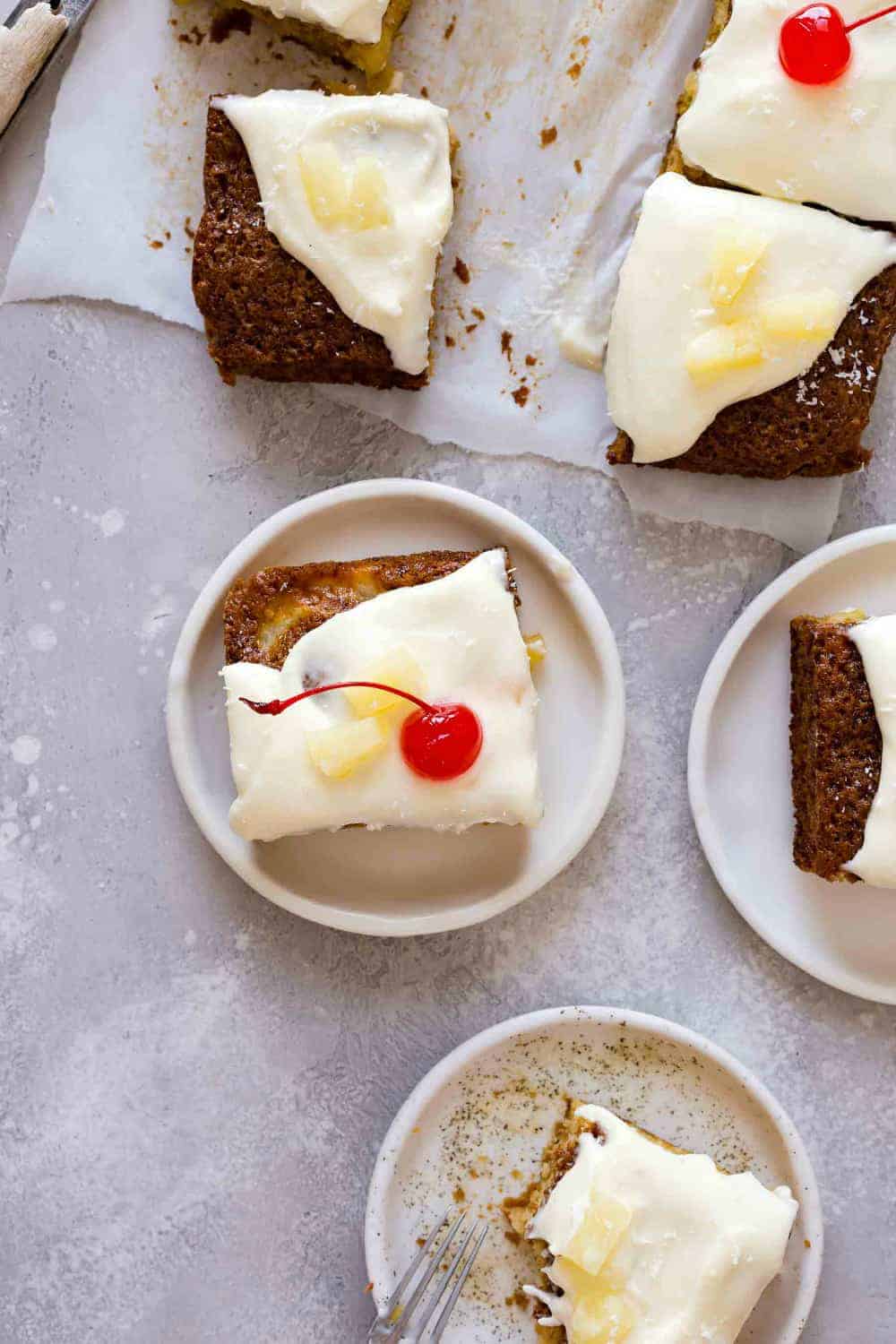 If you caught my recipe for Chocolate Zucchini Muffins, you may remember that my sweet Elle has been setting up a mini bakery cart in our driveway – complete with lemonade and gum balls.
One of the most popular desserts she's sold so far is this super easy pineapple cake that comes from my stepmom's mother.
When Sue sent it over to me via text, I was honestly a bit skeptical because of how simple everything was, but she assured me that it was delish and always gets rave reviews.
Luckily, I had everything on hand, so Elle and I whipped it together at the last minute for her little bakery stand and everyone that bought a slice loved it!
It was honestly the perfect recipe for Elle to pretty much whip together on her own since it's so simple. Mama just handled some of the measuring and the oven.
It's sweet and super moist, plus it has cream cheese frosting, which in my opinion, is never a bad thing!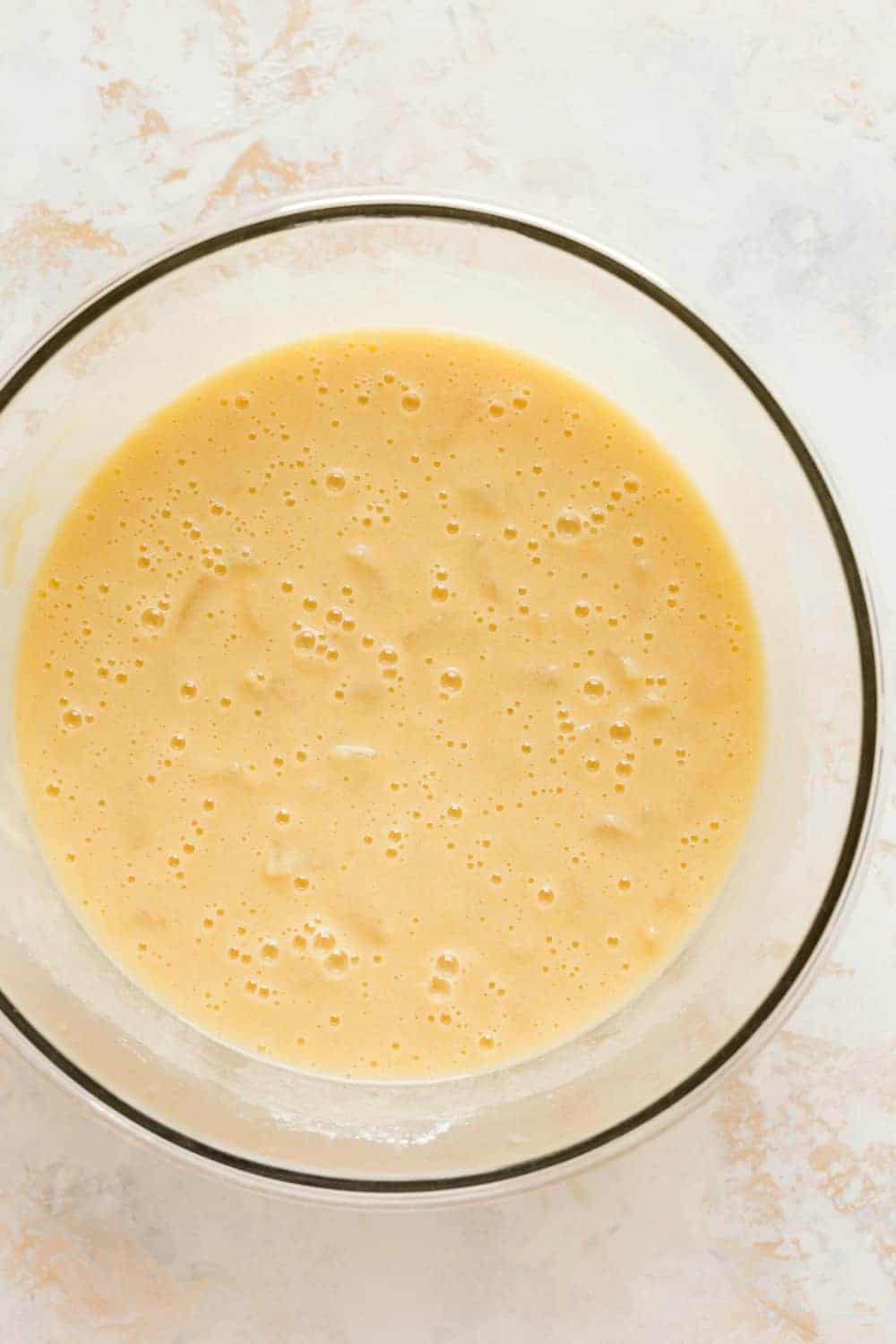 MY SUPER EASY PINEAPPLE CAKE RECIPE
I love making all types of cake recipes, from my favorite Cream Cheese Pound Cake to the Best Chocolate Cake recipe.
But I don't always love having to pull out a long list of ingredients or having to turn to my tricks for bringing butter to room temperature to bake a cake. Especially when I'm headed to a summer potluck, I want a super simple cake recipe I can make with almost no effort.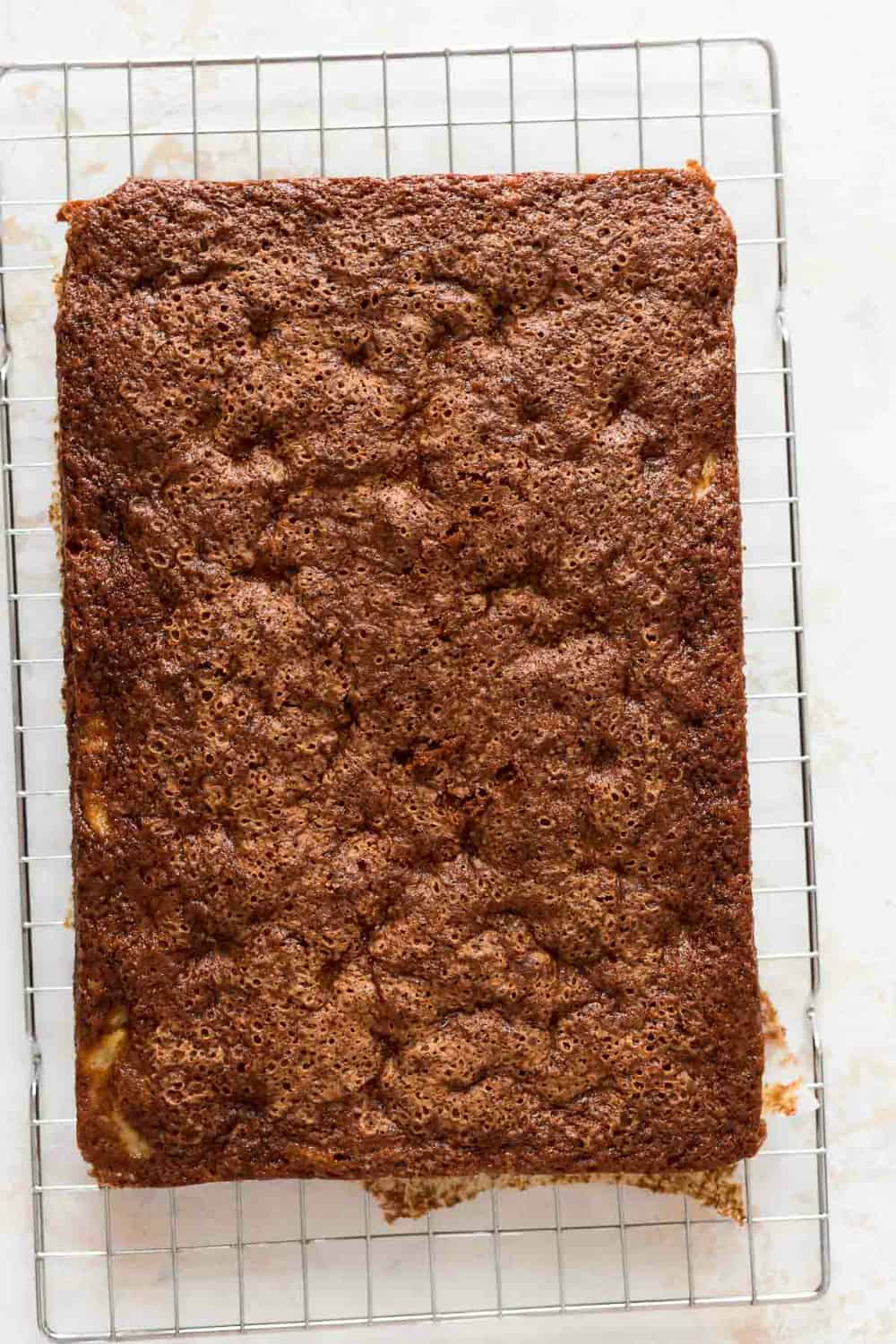 But it still has to be delicious, ok?
This Pineapple Cake recipe fits the bill perfectly. It's almost as easy as making Doctored Cake Mix but doesn't use a mix at all!
(If you're looking for a cake that does use a mix, try my easy pineapple upside-down cake!)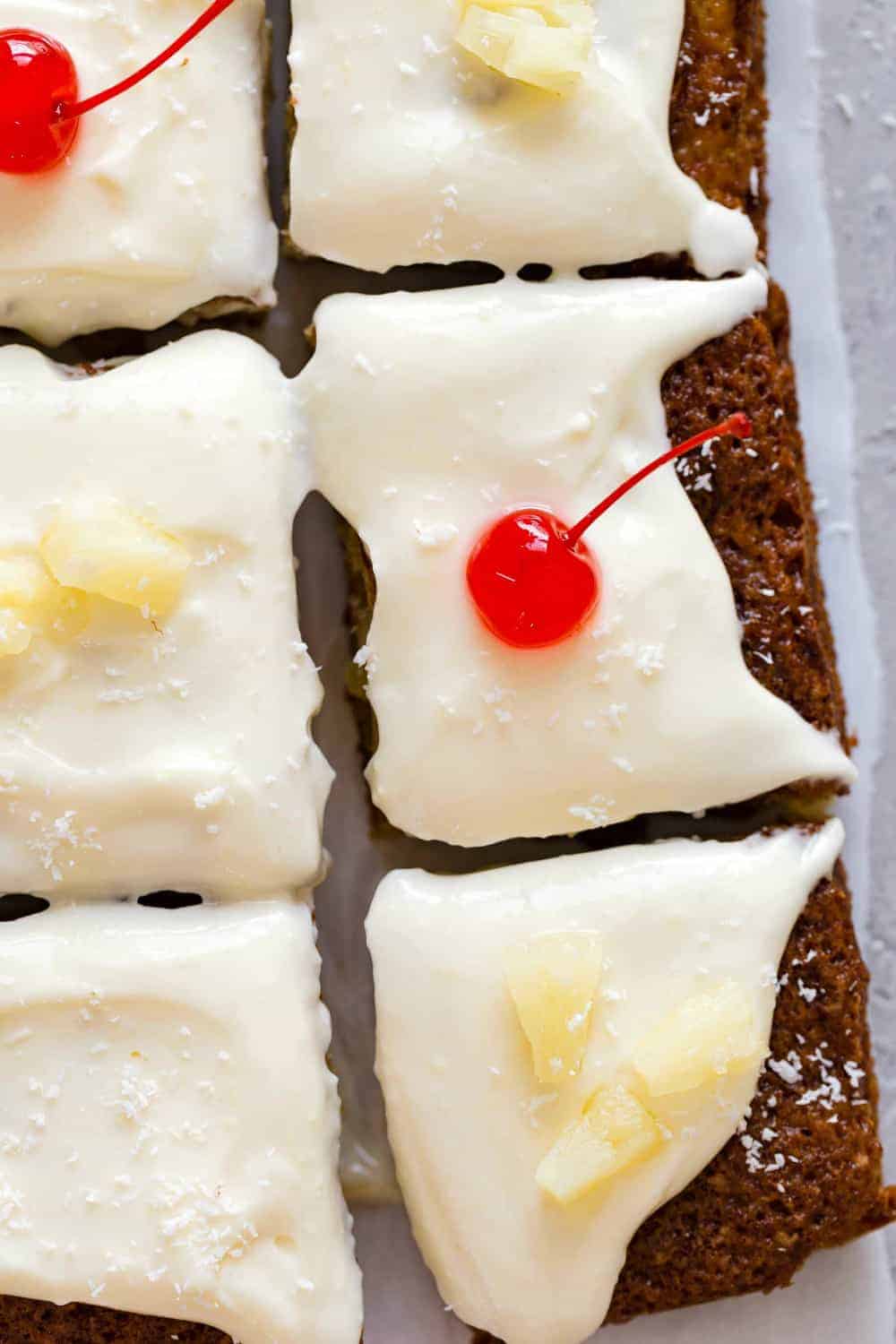 The secret to this super easy cake is a big ol' can of pineapple.
The pineapple is NOT drained, so it serves as almost all of the liquid in the batter. This recipe doesn't even use any oil! Just a handful of dry ingredients, a couple of eggs, and a 20-ounce can of pineapple.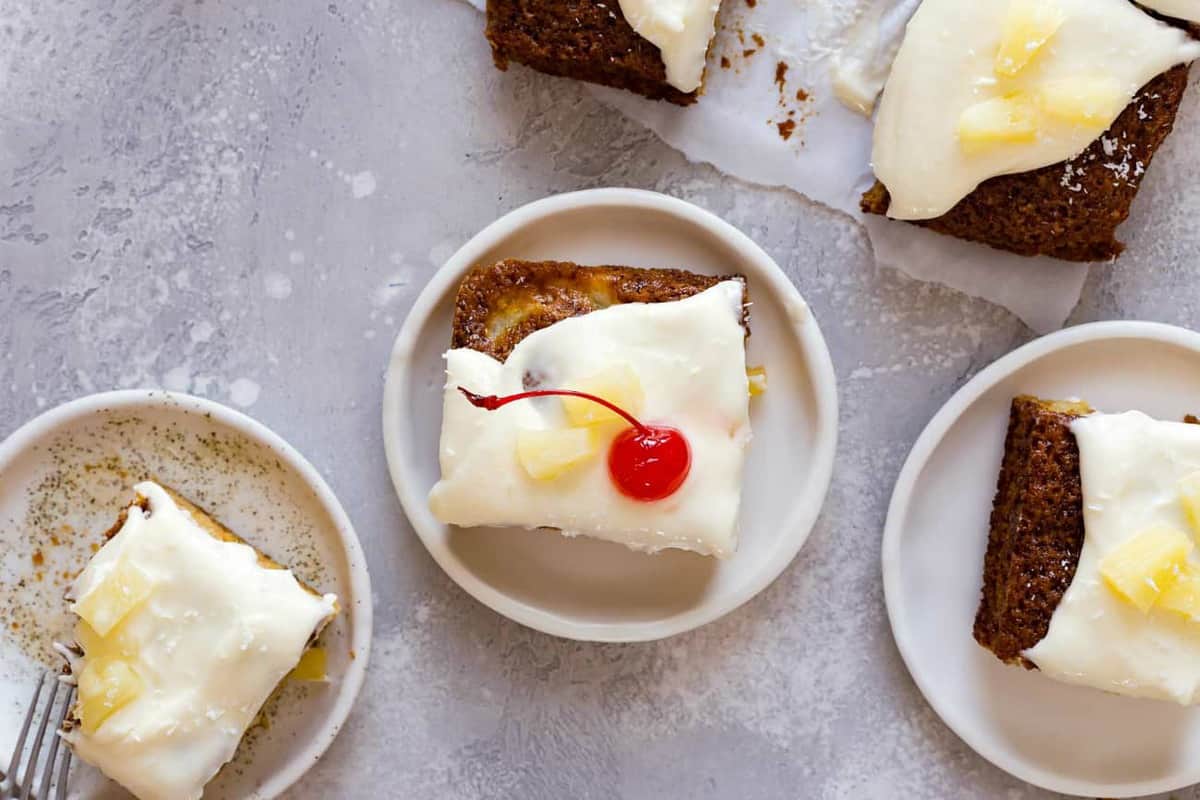 I usually like to use crushed pineapple when I'm making Pineapple Cake, but sometimes I'll change things up and use a can of pineapple tidbits instead for a different texture.
I also love to add some coconut to the batter to add another level of tropical, summery flavor. Consider the coconut optional, though, if it's not your favorite!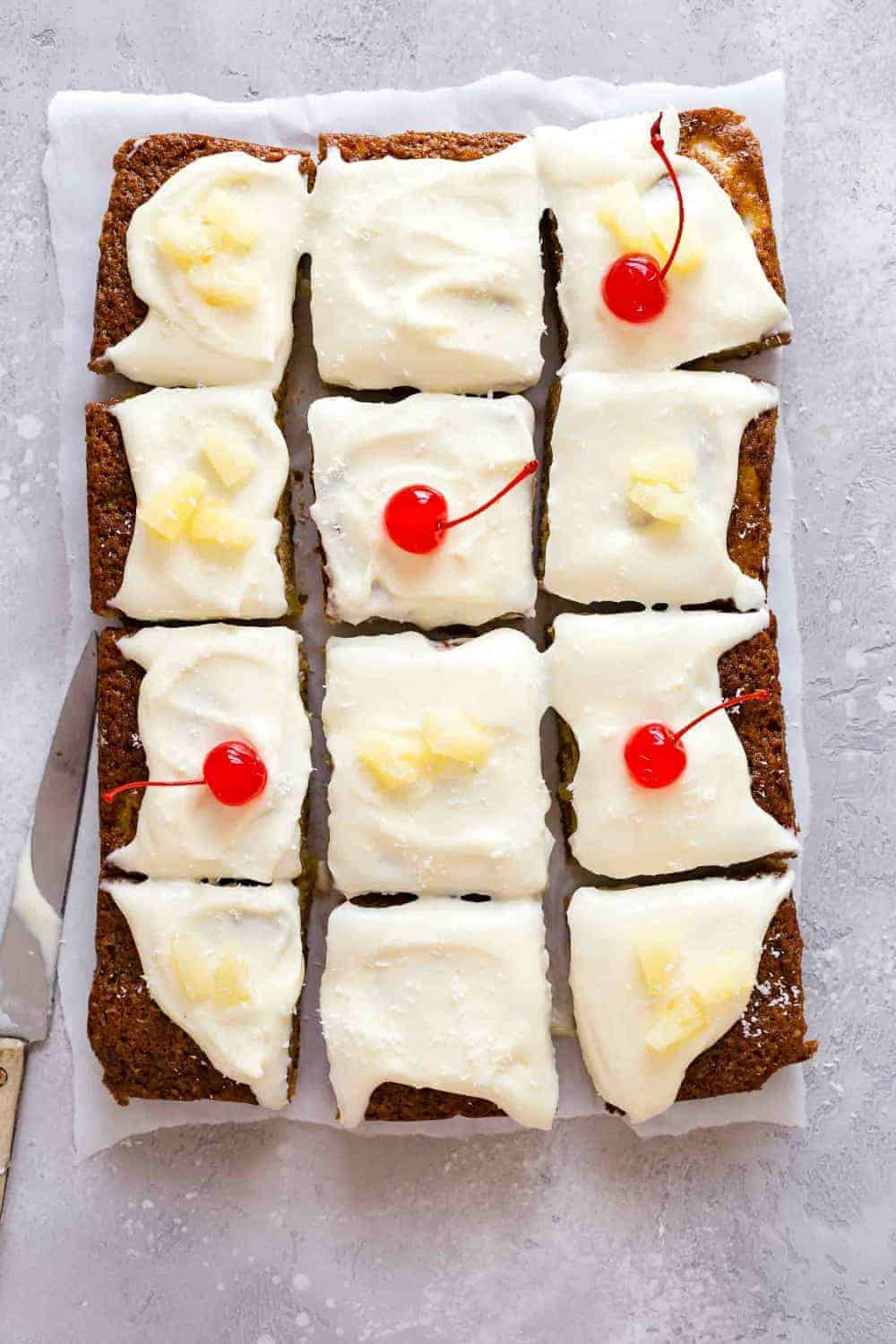 MAKING PINEAPPLE SHEET CAKE
Another reason I love taking this Pineapple Cake to cookouts is because it is a sheet cake, so it's super easy to transport and cut into any size pieces you need.
Pineapple Cake is SUPER moist, so it really does best when kept as a sheet cake. A cake this moist would be hard to turn into a layer cake, so keep it simple and bake it as a sheet cake, ok?
That doesn't mean you can't make it pretty, though! Top this beauty with a tangy cream cheese frosting and garnish it with some maraschino cherries, coconut, or pieces of pineapple.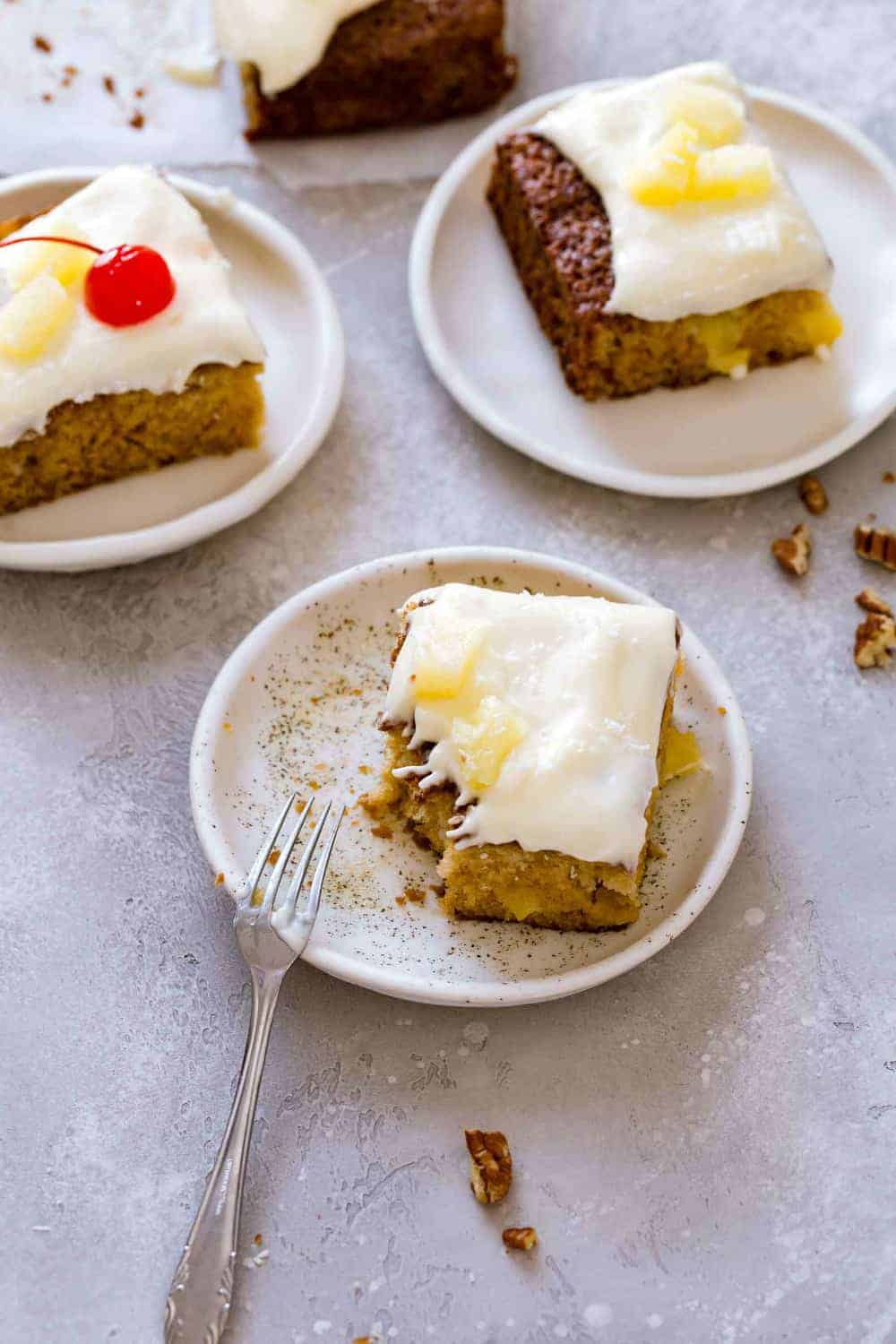 Serve Pineapple Cake at your next barbecue alongside Amish Macaroni Salad and some Cherry Limeade Slushies and you'll be the hit of the neighborhood.